So, you want to learn how to become a freelance writer?
I get a lot of emails from people asking me how to get started as a freelance writer and no matter where you are in the world, the steps to take to becoming a freelance writer are the same.
It's a great way to earn extra cash and actually make a living from it, so I thought I'd write a guide to help new freelance writers jumpstart their business.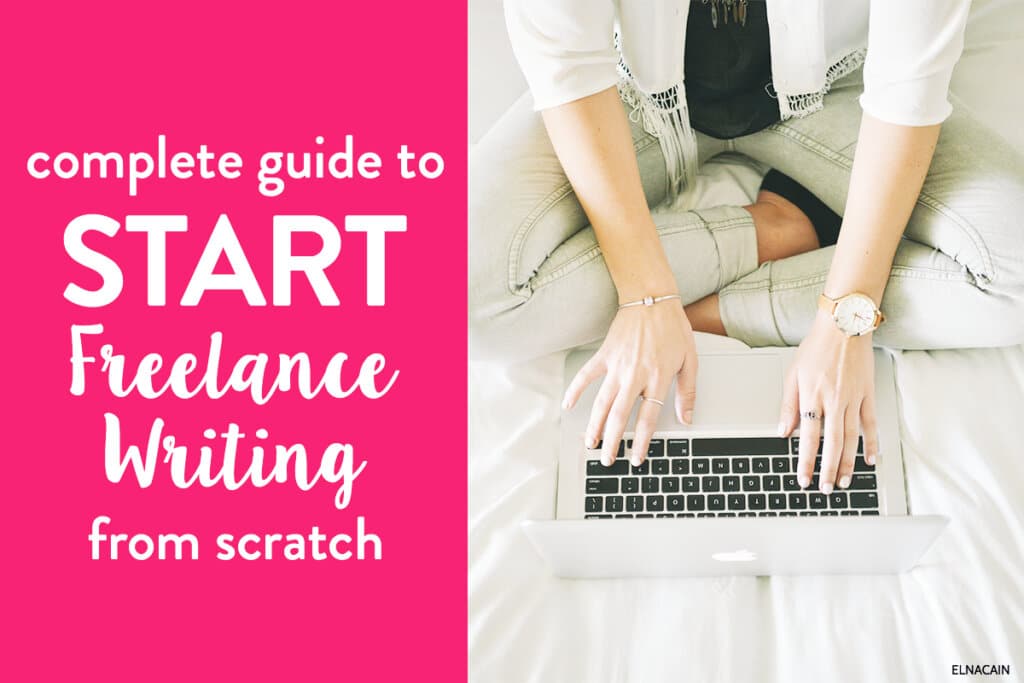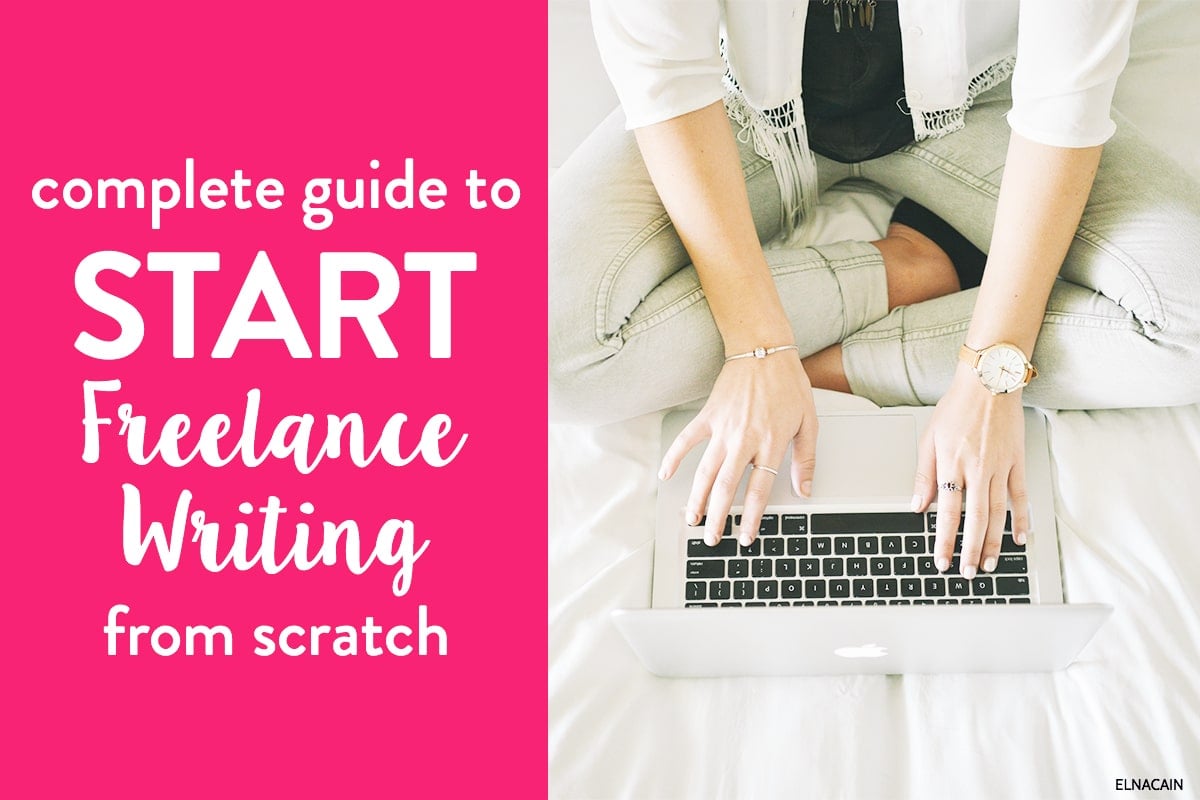 Because there's a lot of wrong advice out there – like how you need formal training to write online.
Anyone can be a freelance writer. You don't need any experience or degree.
It's the perfect business for bloggers, stay-at-home moms or those just fed up with their 9-5 job.
How to Become a Freelance Writer – My Story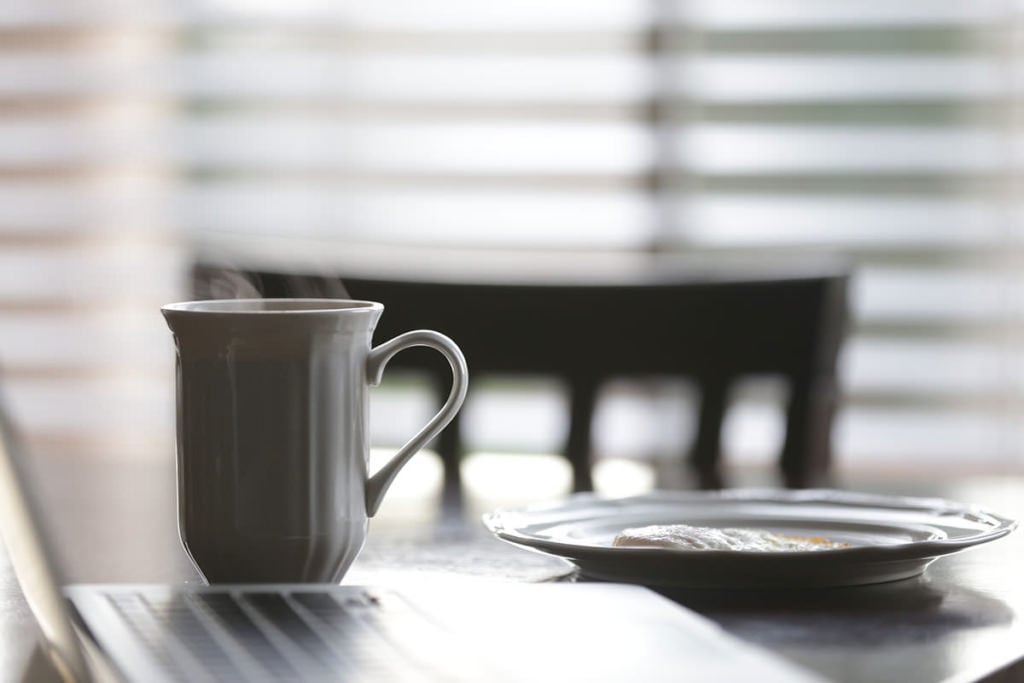 If you want to learn how to become a freelance writer with no experience then check out my story.
It's been several years since I started freelance writing.
When I first learned how to become a freelance writer, I made the mistake of finding work on iWriter, which is a content mill.
Content mills provide cheap content jobs and they usually batch orders. Their goal is to get a lot of content for cheap. After I earned a measly $2 from my first writing job, I gave up.
This wasn't for me.
My time wasn't worth that. I had twins to take care of and a house to run. I almost quit for good back then.
But, I didn't. I re-grouped and started fresh. I started a writer website, searched for freelance writing jobs and over time was able to land high-paying clients. Okay, I glided over the important parts, but I'll break it down for you in a moment.
*Check out my super simple, tech-free step-by-step tutorial to start a blog for your business (there's even a video to show you how to start your website).
With persistence, motivation and hard work I now am able to have freelance writing jobs from home!
Learning how to become a freelance writer and get paid doesn't have to take a thousand steps.
If you want that for yourself, here are the steps on how to become a freelance writer you need to get started.
1. Research About Freelance Writing
When I first started freelance writing I did a lot of research.
I found other freelance writers, read their blogs and looked at their writer website and learned as much as I could about this business.
I had no clue how to write a blog post or what kinds of jobs there are for freelance writers. I sometimes emailed them and asked questions like how to set my rate.
To get started visit these websites to learn more about online writing:
And here are some posts on my blog to help you learn more about freelance writing:
Let me be the first to tell you, learning about being a freelance writer and the business of freelance writing is something you'll continually learn more about.
I started all of this in 2014 and I'm still learning about writing trends and new writing niches that make money!
So, don't feel overwhelmed by all that you NEED to learn. Take it one day at a time!
I'm here to help you too! 🙂
2. Become Familiar With the Writing Skills and Tools Required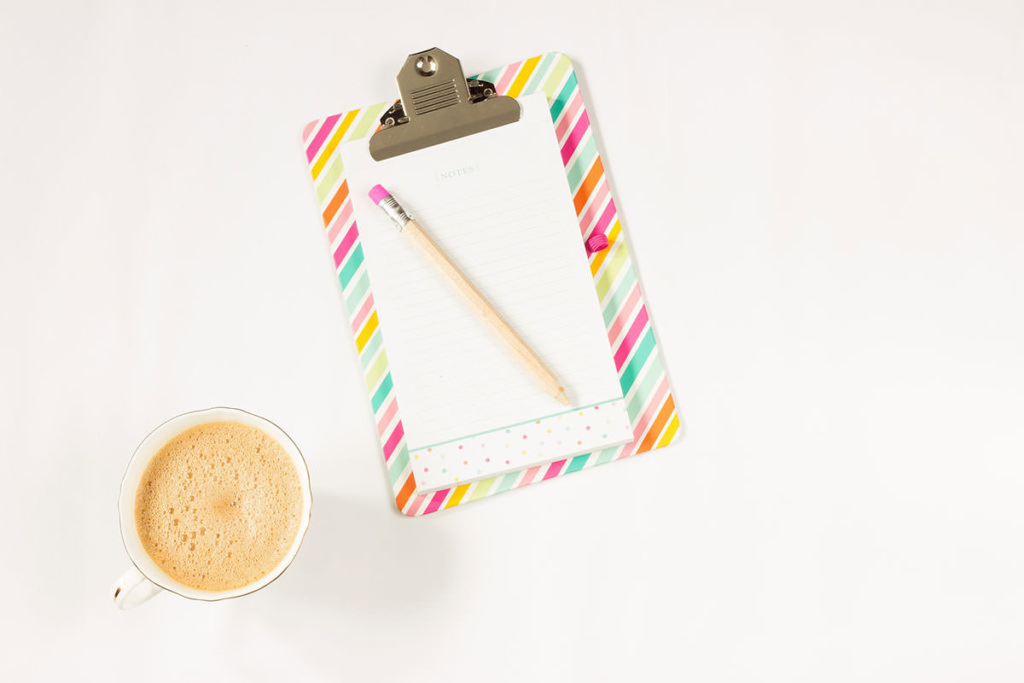 Now I know I said you can become a freelance writer without a degree (from scratch). This is absolutely true, but if you want a better chance of succeeding, it's probably a good thing to learn a few skills and tools.
Some skills you should definitely have for freelance writing are:
Organizational Skills
You'll have to keep track of all your projects, billing information, client information, pitches sent and content schedule for your blog and sometimes for your client's blog.
You'll also need to develop a writing routine to organize your articles or blog posts. What are the steps to gather research for your pieces? How do you outline your blog post?
Having a system in place for your projects is key to growing your business. You don't want to make a mistake or forget to do something.
For me, I have a couple of notebooks to jot down content ideas for my blogs and a task list of what I need to do right away.
Blogging Skills
I primarily write blog posts or digital marketing material – like a lead magnet. When I first started, I had no clue how to blog.
I read tons of blog posts but never looked at the formatting. It wasn't until I started this blog that I actually paid attention to subheadings and creating white space.
Writing for an online audience is different than writing a term paper for your college professor.
You need to know how to captivate a reader with your headline and introduction. You also need to back up your claims and facts with reputable sources.
And you need to include subheadings, bullet lists or numbered lists and above all, provide actionable tips.
For more help, check out these three posts:
Content Marketing
If you want to become a paid freelance writer then you need to know content marketing.
This means understanding how a business uses content to market their products or services.
They may use white papers, a lead magnet, case studies and an email list to help them gain leads.
When you become a freelance writer knowing this marketing strategy can help you land writing projects like white paper writing for businesses.
Confidence
Putting yourself out there and trying to land writing gigs is tough. You'll get rejected, turned down or you may have a client walk all over you.
To be a successful freelance writer you really need confidence and lose the fear of pitching. I know you may not have it right away.
That's okay. But, eventually, you're going to have to take action.
This might mean applying to jobs even though you aren't that qualified for. It might mean sending off a pitch that isn't perfect.
The point is, is you have to just go and do it.
Besides these basic skills, you also need to know the tools of the trade.
Task Management Program
Since you're running your business on your own, you need to keep track of everything.
I personally use Google Sheets and the Productivity Planner for Freelance Writers to keep track of my projects and income. I also use Trello to keep track of my to-do list for the week.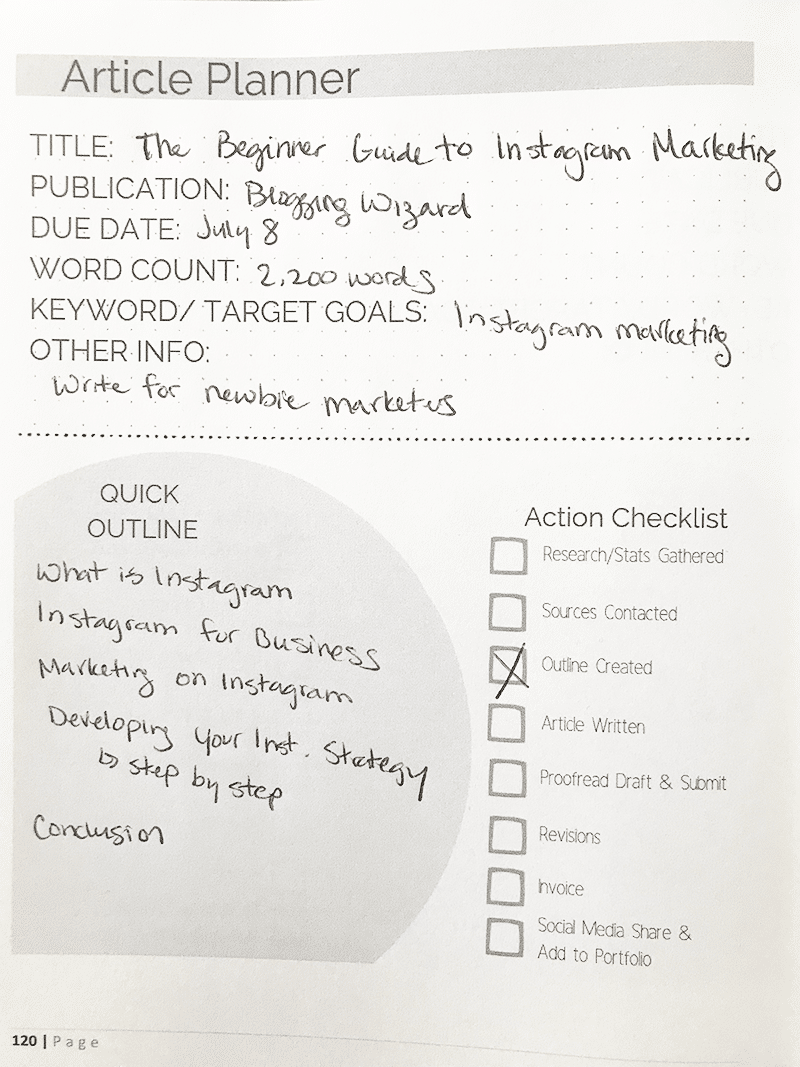 You might find Asana is a better fit for you or even Microsoft Excel. Find a program that you like and start creating a system for your projects, finances and if you want, your blog content or pitches you send.
Image Editing Program
Some of your freelance clients may want you to do images for your content. Or, you may want to offer that as part of your services when you learn how to be a freelance writer.
Knowing how to add text to blog images is important to know as a freelance writer. It shows prospective clients you know how to blog.
Many people use a free editing program like Canva or PicMonkey. I personally use Photoshop for all my images.
What's great about learning how to design images is that you can offer this to your clients or you might find prospects are asking you to do their images.
I actually have four freelance writing jobs that I do images for and all of them asked me since I'm not advertising this service.
Editing App
It's a good idea to have your work edited with Grammarly or Hemingway or some other editing app.
You can see how I use Grammarly in this video.
For me, I go through an in-depth editing process before I submit my work to my clients. You might have to invest in a subscription, but it's well worth it if you plan on making freelance writing a business.
3. Practice Writing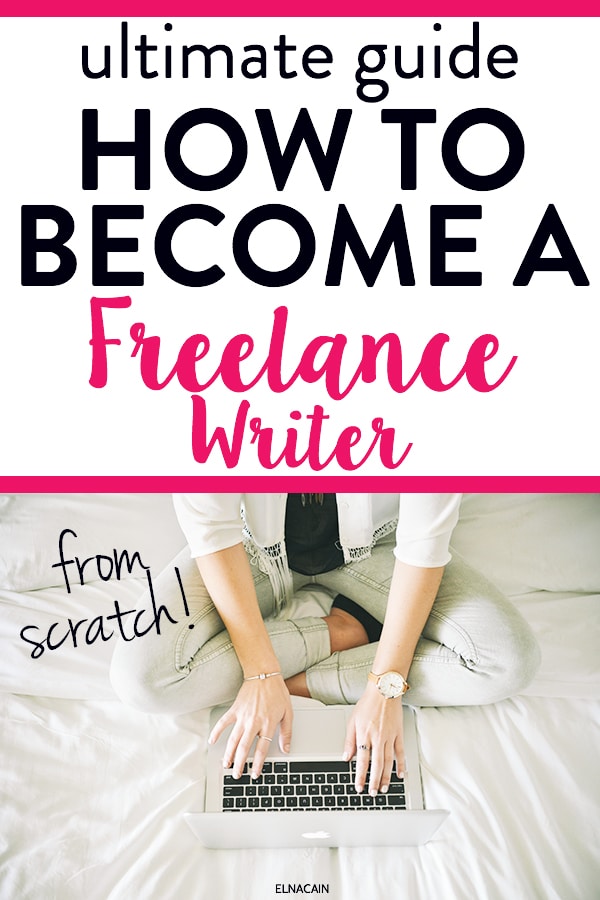 Now, you don't have to be the best writer to be a successful one. But, learning how to become a freelance content writer, you do need to know how to write sentences and get your thoughts across!
What if English isn't your first language?
There are many freelance writers who don't have English as their primary language and they are making a living freelance writing.
So, it is possible but it might just mean you have to work a little harder showing prospects you are more than capable of writing for them.
If, though, you are a fairly good writer, work on improving your writing.
Practice adding sensory details, eliminating filler words, and honing your craft. You can do this by starting your own blog.
Make sure to know the difference between blogging and content writing.
Not only will this help you become a better writer, but it will also help you market your freelance writing business. I have landed many clients from my blog and I know my blog only makes me more credible as a professional writer.
Reading is also a great way to improve your vocabulary and world knowledge.
I try to read blogs in my niche and when I can, I actually pick up a real book or two to read on my downtime!
4. Create a Writing Portfolio of Your Work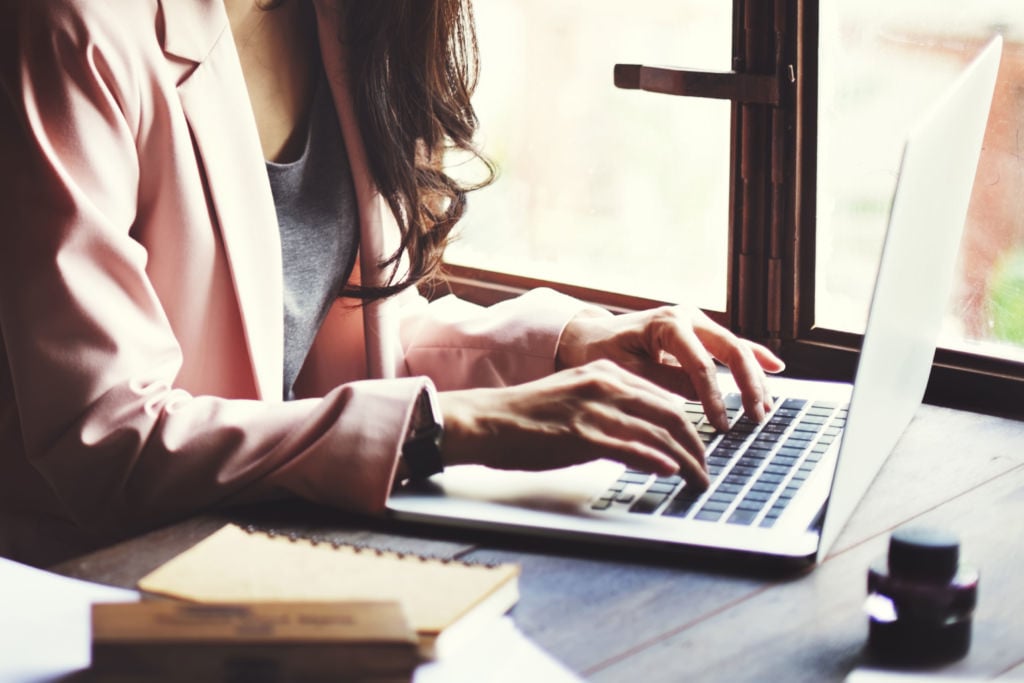 Most job ads you'll apply for will ask to see your work. They want to see samples of published work.
If you're new, you won't have any published work – unless you already have a blog.
So, when you become a freelance writer from home, how do you show prospects you can actually write
Besides starting a blog, you can create writing samples.
Draft up a few pieces and either upload them as a Google Doc or publish them on Medium.
Check out this post on how to create samples from scratch.
Another way to create writing samples is with guest posting. These are blogs that accept guest writers. Get posted on these blogs means you will have a link to show prospects someone thought your writing was good enough to be published.
You can quickly Google your writing niche + write for us to get blogs that accept contributors.
Here's the result for spiritual blogs that accept guest writers.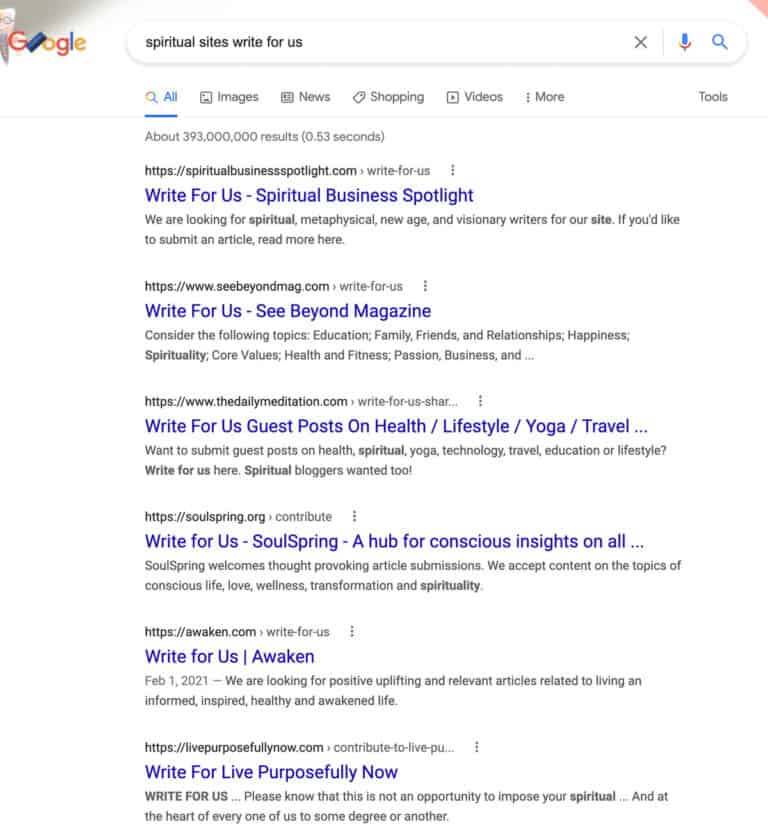 5. Follow Other Writers in Your Niche
If you want to break into a writing niche you aren't that experienced it, then the best way to get started is to follow other freelancers.
The perfect place to do this is on Twitter.
Freelance writer Elise mentioned that the only way to start a new writing niche is to find the people that are already doing it.
I knew the only way for me to break into that niche was to start connecting with people in it. So, I scheduled a ton of coffee chats with other freelancers in the niche—some more experienced than me, others at similar stages in our career.
These 'coffee chats' can be done on Twitter through DM's or with Twitter spaces or Twitter threads.
Take the time to find the freelancers in your writing niche and follow them on Twitter to get insider perspectives!
6. Start Pitching to Jobs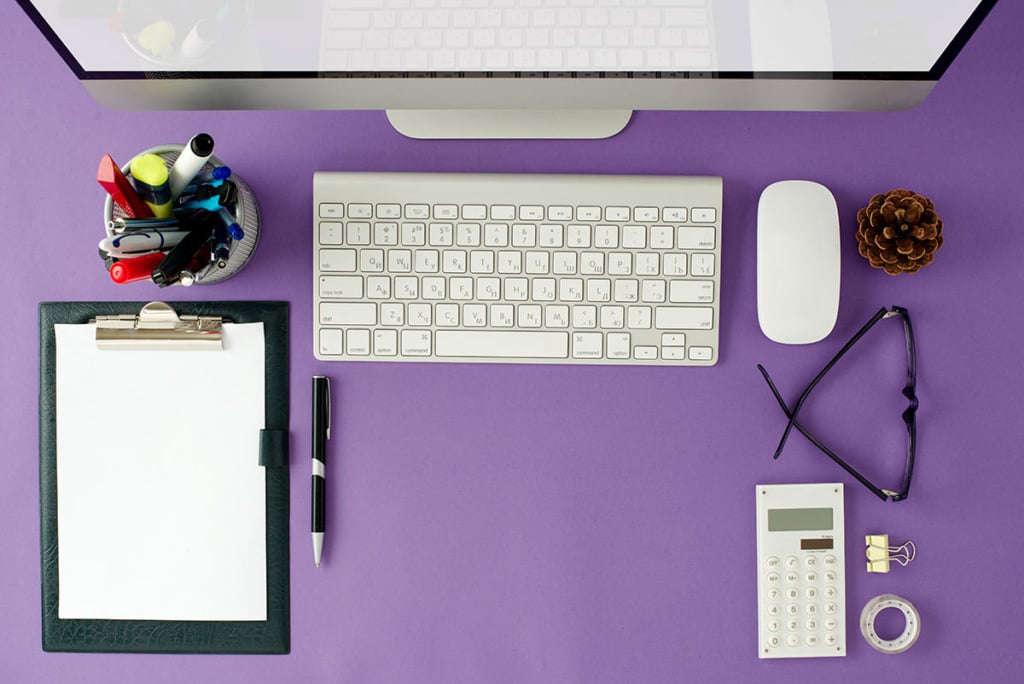 Now it's time to actively search for freelance writing jobs from home. But where do you go and how do you do it?
When I first started freelance writing, I used Problogger and Freelance Writing Jobs.
These job boards list new jobs daily and are often good quality jobs. And, job sites offer thousands of remote work opportunities, freelance writing opportunities and other freelance gigs like online editing jobs, proofreading jobs and transcription jobs!
I avoided freelance marketplaces like Upwork because the jobs weren't high quality and I actually never landed a gig there.
When you find a job you are interested in the important thing to remember is to be one of the first few to apply (so check the boards before bed and when you wake up) and make sure your pitch stands out.
How do you do this?
Show your credibility with guest posts or testimonials. Or, you can relate a fact or story with the business in question.
To help you with pitching check out these posts:
But, are there other ways to find freelance writing jobs?
Yes!
There are tons of ways. Actually, here are 20 Ways to Find Freelance Writing Gigs (As a Beginner).
7. You Gotta Hustle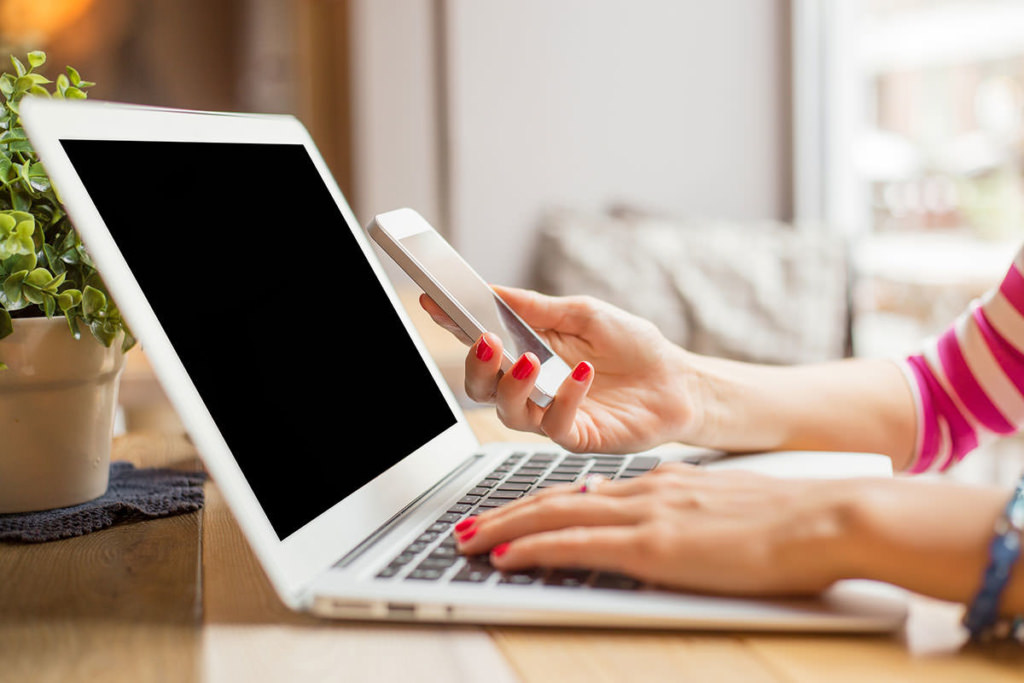 Becoming a freelance writer online means you gotta hustle for work.
But, this doesn't mean you ALWAYS have to hustle. The goal is for clients to come to you.
But, when you're new, businesses or magazines don't' know you even exist.
So, you have to market your services and get your name out there.
How do you do this? There are many ways, but to start try these two ways:
Get on social media – This isn't for socializing; it's for networking. Sign up for Twitter and LinkedIn and start connecting or following other writers and businesses you want to write for.
Guest post – Guest posting is not only a way to build your portfolio. It's also a way to get your name out there. For every guest post, you write and is published you receive an author bio with links back to your writer website, portfolio, or social media profiles.
When I first started, I only had a Pinterest account and Facebook page. But, I knew I had to be more social so I signed up for a Twitter and LinkedIn account and started networking my butt off.
Later, I started an Instagram account and have landed clients on this platform too!
But I can tell you from personal experience, that Twitter and LinkedIn have landed me the most work from social media.
8. Continue Learning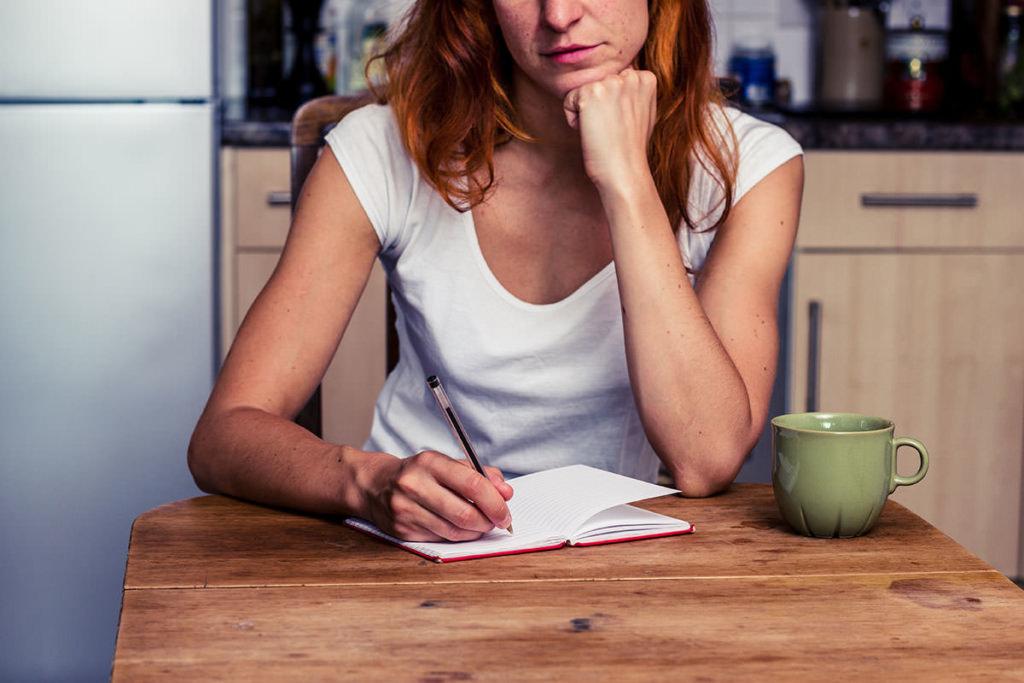 The best thing you can do as a new freelance writer is continue to learn.
Whether it's writing tips, business tips or pitching tips, hone your skills by learning from those who have done it before.
This is what I did when I first started freelance writing and even today, I hone my digital marketing writing by listening to podcasts about SEO or read social media marketing tips in books.
For more help check out these resources to help you find freelance writing jobs based on your niche service:
How to Become a Freelance Writer
Over to you – are you interested in freelance writing?
Remember to please pin me!