Do you want to make a living from your love of sports and writing?
Then becoming a sports writer might just be the perfect job for you.
My twins – especially my son – are into sports, making me a big fan of soccer, swimming and hockey!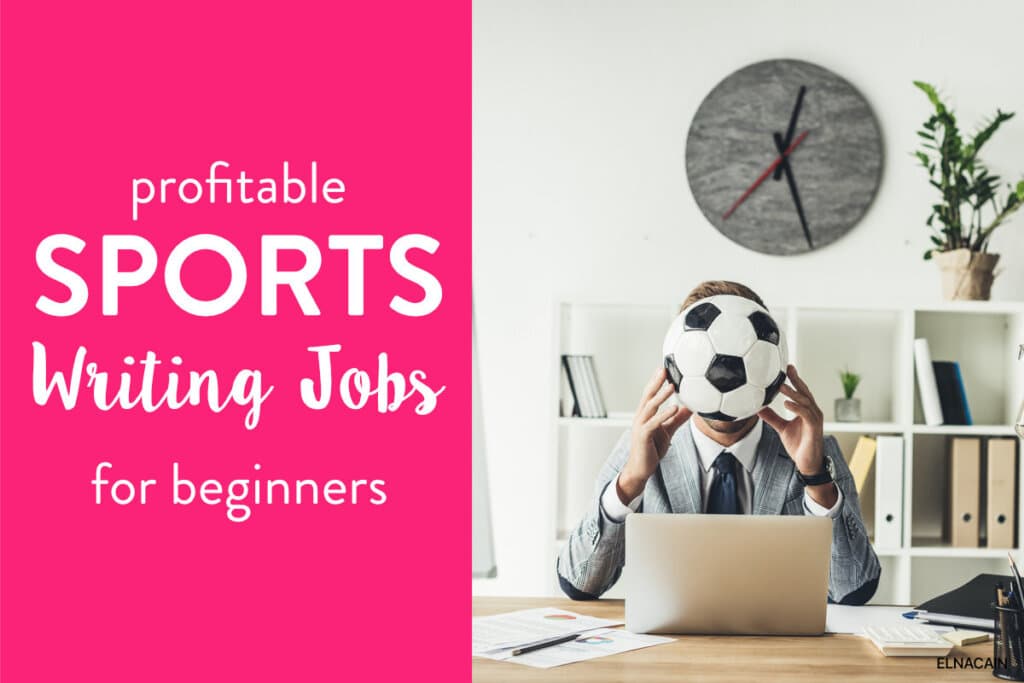 As a new freelance writer, picking up a sports writing job can be a dream come true! I mean writing about your passion? Sign me up!
Wouldn't it be sweet to have your name in a Sports Illustrated column?
While sports writing jobs might not be as common as some of the other writing niches I have covered here, there is still a demand for them.
If you want to become a paid online writer and want to incorporate your love of sports, consider sports writing.
Sports writing jobs are in demand and can certainly lead you on your path to becoming a well-paid, full-time content writer.
Why being an aspiring sports writer in demand?
While many freelance writers can write about things they are passionate about just to make a living, sports writers really have to know what they are talking about.
So it certainly helps to be a sports fanatic. Whether you are covering college or pro sports, tennis or curling, you need to know your stuff and be passionate about what you are writing about.
If you are a sports fan, love to write, and bonus points if you have a degree or experience in journalism (but not required), then you have the skill set to become a great sports writer.
To get you started on the right path, let's discuss what sports writing is all about, the various types of sports writing, and some tips and tricks to becoming a sports writer as well as where to find sports writing job.
What is Sports Writing?
The sports writer definition is to report on sporting events and the players. This can include scores, player stats, and even interviewing players and coaches.
Many sports writers also attend live sporting events, which can be a pretty sweet deal. However, they are not limited to these.
Sports writers might also be responsible for writing press releases about events and copy for ads or other pieces of publications to get people interested in attending sporting events.
If you want an example of top-notch sports writing, then check out ESPN.com or barstoolsports.com.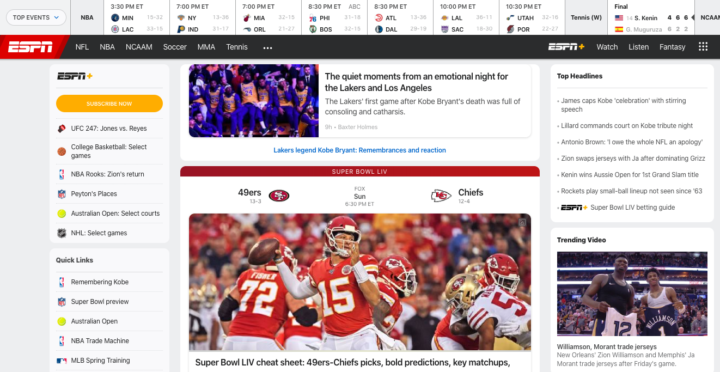 But it's not all serious stats, there are some sites, like BarStool Sports, that puts a fun spin on traditional sports writing and brings in a little bit of the gossip factor.
One of my Writeto1k course students, Deana Weinheimer, does digital marketing writing but also writes in the sports niche!
How cool is that?
And, she's not shy about sharing that information in her author bio.

For me, since I immerse myself in hockey culture, it's possible to do what Deana does and become a sports writer while still doing other forms of writing.
If you are not interested in sports, then you might find writing about sports difficult or unfulfilling.
If you are not a fan of sports, then becoming a sports writer is probably not the best option. However, if you love sports and are good at writing, then this is the perfect writing niche for you!
You need to be able to take, sometimes complicated and boring sports stats and put an interesting spin on them.
Sports writers can write for giant sports sites like ESPN, Barstool Sports, and Buzzfeed Sports. They can also write for smaller sports blogs and even local publications.
Sports writers aren't just limited to online writing gigs.
They can also write for magazines and local newspapers.
Sports writers can cover local events, such as high school teams, college events, semi-pro, and pro sports. As well as the more obscure sports.
Freelance sports writers should be able to cover breaking stories about players and events, check out leads for stories, arrange and conduct interviews about sporting events, be able to verify stats and facts from reliable sources, attend and gather information from live sporting events, investigate breaking news stories, understand the political aspect of sports, as well as maintain contact with connections within the sports community.
Sports writers are often working as part of a team of writers that cover different events or a larger editorial team.
Many times, positions require a degree in journalism, however, there are still many sports writer positions available for new freelance writers.
So how do you break into becoming a freelance sports writer?
How to Become a Sports Writer
You can make a great living as a full-time sports writer.
The average sports writer salary according to Zip Recruiter in the States is around $48,691.
It really requires two skill sets; engaging writing and understanding sports.
Not many writers possess these two skills together, which can put you at an advantage over generalized freelance writers.
If you don't already have some experience in journalism or the sports field, you can always start in another writing niche and work your way to expand into sports writing.
Just as with writing in any other niches and finding other type of paid writing opportunities, there are many different sports writing jobs available on job boards for writers.
If there is a particular online or print publication that you really want to write for, don't hesitate to reach out to them to see if they are looking for writers.
You never know what kinds of opportunities might be available. You just have to ask! While cold pitching companies is quite time consuming and can be a bit scary, it can certainly be worth it in the long run.
When you are cold pitching a company, be sure to highlight the skills that you are able to bring to the table.
Being a remote freelance sports writer, like a technical writer, need to possess great research skills.
As previously mentioned, sports writers can conduct research through interviews, historical stats, and other sports publications. As a sports writer, you should be able to take stories and sports stats and present them in a way that will interest the reader.
Sports Writing Jobs You Can Do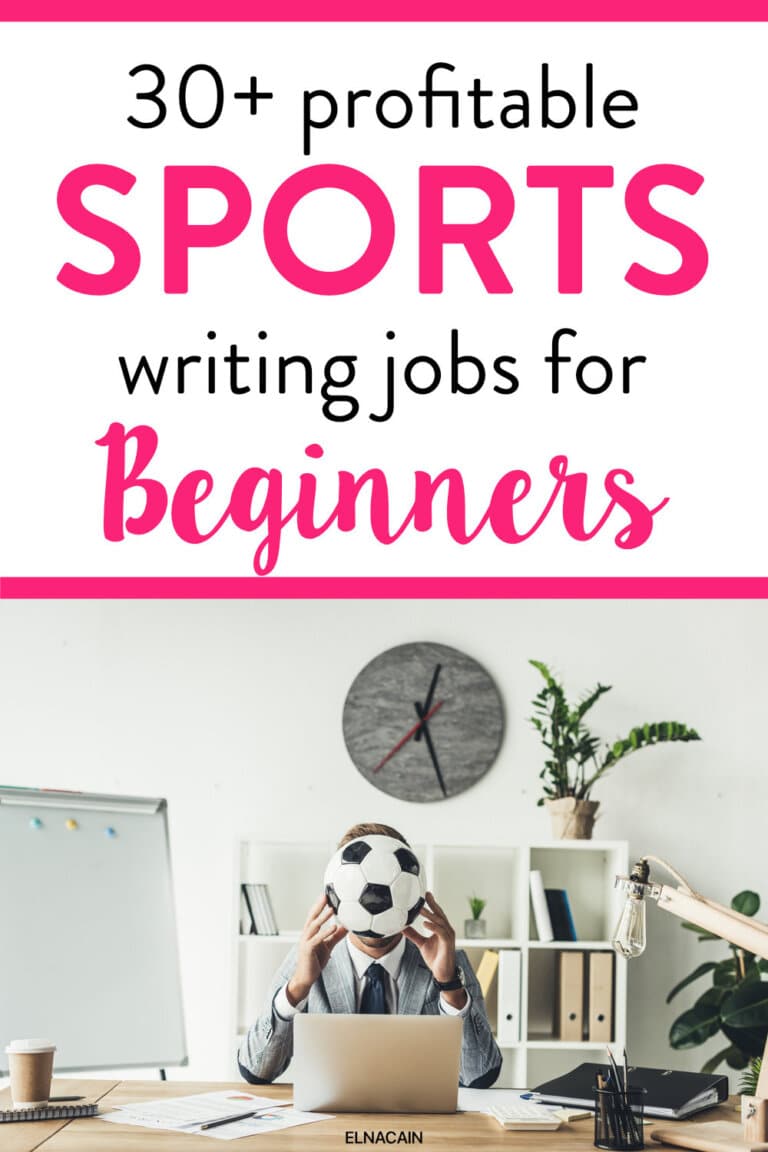 There is a wide variety of sports writing jobs available to both novice and experienced sports writers.
Check out the list below to discover the various types of writing jobs available. If there is one that really piques your interest, then do your own research on it to learn more to help you become a sports journalist.
1. MultiMedia Journalist
If you don't already have experience as a sports writer, then you might want to look into becoming a multimedia journalist.
This is a writing position the covers both news and sports and even sometimes celebrity gossip. Multimedia journalist often work as part of a team and might have to pair up with a photographer to cover stories.
Multimedia journalists can also work on a local level or cover more national stories.
2. Sports Technology Writer
A sports technology writer is just as it sounds. It is a freelance writing position that intersects sports and technology.
This could be something like how team social accounts were hacked or how a certain soccer team is launching their own Alexa skill.
3. Sports Editor
Sports editors can either stick to strictly editing what comes from the writer or a little bit of everything.
Often sports editors, especially in New York, have to work with a variety of correspondents and team members on stories. They might also have to write and take pictures of events as well.
4. Sports Anchor
While often sports anchors are associated with being on air, people don't realize that they do a lot of the writing of the stories as well. Sports anchors need to be on top of breaking sports stories and convey relevant facts to their audience.
5. Sports Copy Editor
A position as a sports copy editor you should be great at not only editing but have strong storytelling skills. Sports isn't just all stats and facts, each player and each team has a story to tell. Fans that follow sports also have an interest in athletes' personal lives as well.
6. Sports Staff Writer or Sports Book Writer
While freelance writers have the ability to pick and choose which stories they focus on, staff writers are often assigned stories to cover.
They are part of a larger media company that cover multiple publications or topics. Staff writers need to be quick and be able to cover breaking news stories.
7. Fantasy Sports and Sports Betting Writer
People get just as fanatic about fantasy sports as they do for live games. Fantasy sports and betting writers – ticket writer – focus a lot on the analytics side of sports and offering a deep-dive analysis into trends to help their readers make informed decisions on the sports bets and picks.
Another name or related job for this is a sports book writer or sports book ticket writer.
Sites That Pay Sports Writers
There are many different sites online that will pay freelance writers to cover sports topics. Here are a few of those sites that will pay you to write sports articles for their audience in sports journalism.
8. SBNation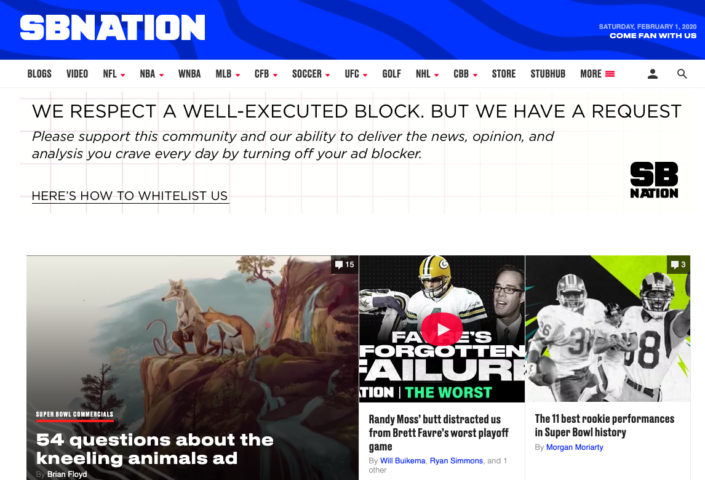 Looking to work with a large independent blog network or love college sports?
SBNation is a sports blog network that has several different sites in a variety of different major teams and subjects. While SBNation's job description does not disclose how much their pay their contributors, you can pitch them an article idea.
9. Contena
Contena is a job board that has plentiful of entertainment writing jobs – including sports writing jobs.
Sometimes finding sports writing jobs can be time consuming. But, with Contena's job board, you can filter all the non-relevant jobs and just focus on sports writing or entertainment writing.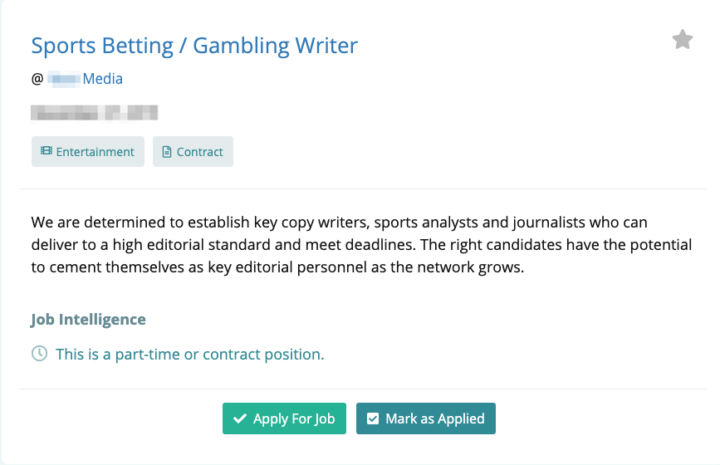 10. Problogger
While there are many different writing jobs available on Problogger, there are many sports writing jobs available on there as well. This is the perfect place to start for new freelance writers that might not already have sports writing experience.
Go here go check out some of the available sports writing jobs on Problogger. With Problogger, you can find both one off gigs or part-time or even full-time sports writing position.
11. LWOS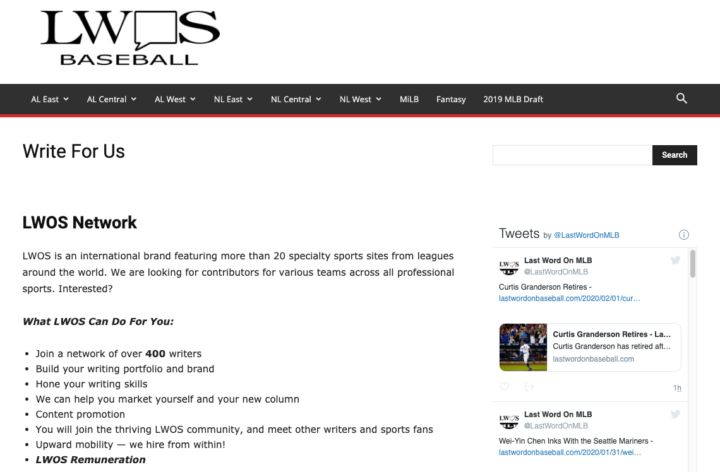 If you would like to write about a specific sport, then you should check out LWOS. LWOS is a network of 20 different specialty sports sites. LWOS in an international brand that has a network of over 400 contributing writers.
Click here to check out the benefits that they offer their writers.
12. Athlon
Athlon seeks good writers, passionate about sports, to write for their media group.
This is a great writing opportunity for those looking to write about NFL and college football teams. To become a content contributor, you will need to submit this form and link to two sample articles.
*Pro tip: If you are a total newbie at sports writing and don't have any published articles yet, write your own articles. You can either start your own blog or write for a site like Medium.
Magazines that Pay Sports Writers
Magazines and print publications also offer a large pool of options for sports writers. From golf to snowmobiling, you are sure to find a magazine to flex your sports writing skills.
The basic functionality for writing magazine articles is to grow your network, build a portfolio to show to prospects and improve your writing.
13. DirtBag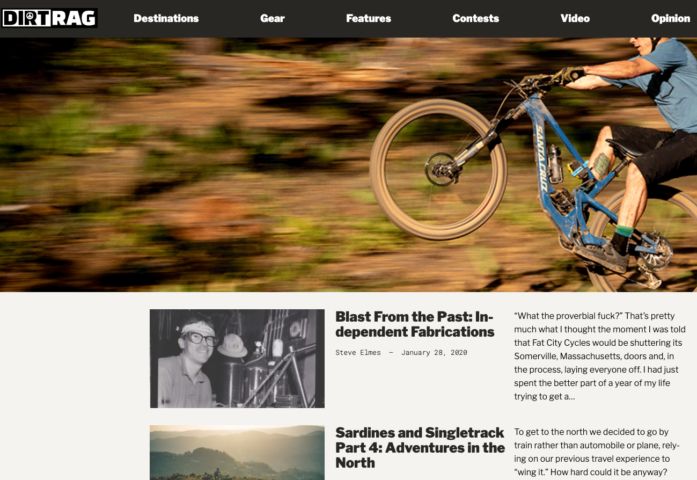 Do you have a passion for off-road cycling? DirtBag is an online magazine that focuses on everything off-road cycling. From the best and most beautiful places to ride to the newest gear, DirtBag looks for fun and inspiring articles.
You can email them your brief or full article submission for consideration.
14. Sports Collectors Digest
Sports writers can write about a wide variety of topics, including topics related to collecting sports memorabilia and cards.
Up-to-date pricing for collectables are included in each new issue as well as stories about collectors, information about shows and auctions, and feature stories on sports museums. Find out more about what it takes to write for Sports Collectors Digest here.
15. Sport Fishing
As a sports writer, no sport is off-limits. From the most common to the most obscure, every sport has a following that wants to read about what is going on in the sport. Sport Fishing is all about North America saltwater fishing.
Readers of Sport Fishing magazine are affluent boat owners that enjoy reading accurate and in-depth information about saltwater fishing. Learn more about their editorial guidelines here.
16. The Chronicle of the Horse
This magazine has been around since 1937.
The national magazine focuses on variety of equestrian sports such as foxhunting, steeplechase racing, and dressage. Each article from freelancers is reviewed on a case by case basis. Learn more about how to write for The Chronicle of the Horse here.
More Paid Sport Writing Opportunities

17. Indeed
Indeed is an online job board where you can find a variety of jobs.
However, you can definitely find sports writing jobs here! You'll find a bunch of jobs from content writing to social media management and even writing jobs in different niches such as finance and video games.
It's a good place to find long-term work as most employers are looking to hire writers to add to their staff.
18. FanSide
FanSided is a sports website that incorporates all kinds of sports such as baseball, basketball, and racing.
There are even entertainment and lifestyle sections!
They cover the world of sports from every angle and are always looking for freelance writers to share their stories.
According to the site, their rates vary depending on the length of the content, topic, timeliness, and uniqueness of the piece.
You can check out their writing guidelines here.
19. Adventure Cyclist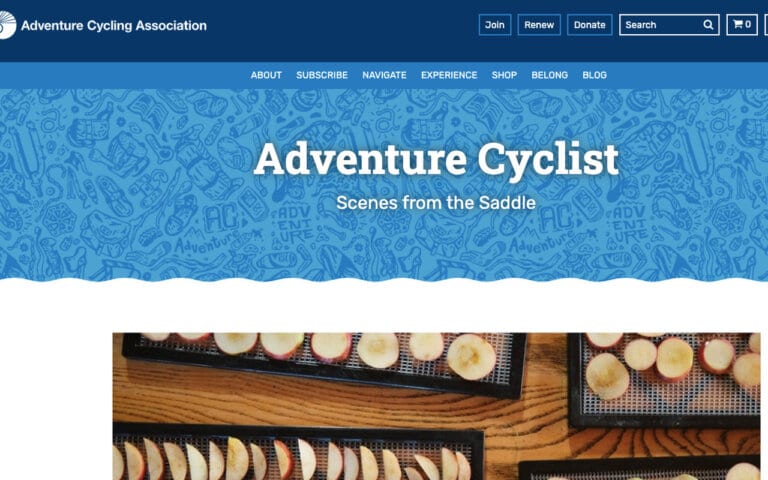 Adventure Cyclist is North America's only bicycle travel magazine. This online publications requires a subscription and they publish feature stories, photographs, and illustrations.
Their response time to submissions can be around six months and they offer $0.25-$0.50 per word. However, according to their site, the pay is negotiable.
20. Black Belt Magazine
Black Belt magazine is all about martial arts and has been around for 60 years. Their online publication accepts submissions via email and requires a portfolio as well as a pitch.
So if you're into the martial arts, you can check out the contact information here.
21. Gripped
If you're into rock climbing, you should check out Gripped. This online magazine welcomes submissions from writers, photographers, athletes, coaches, and climbing enthusiasts.
They offer between $150-$250 per piece depending on the nature of the content (feature story, interview, etc.) and length.
22. Sports Afield
For hunting enthusiasts, Sports Afield Magazine focuses on those who share a passion for high-end hunting and shooting in North America and Africa.
While most of the magazine is written by staff writers, they do accept feature articles from freelance writers. You can send them a query or completed piece for consideration.
Head here to see their submission guidelines.
23. Backcountry Magazine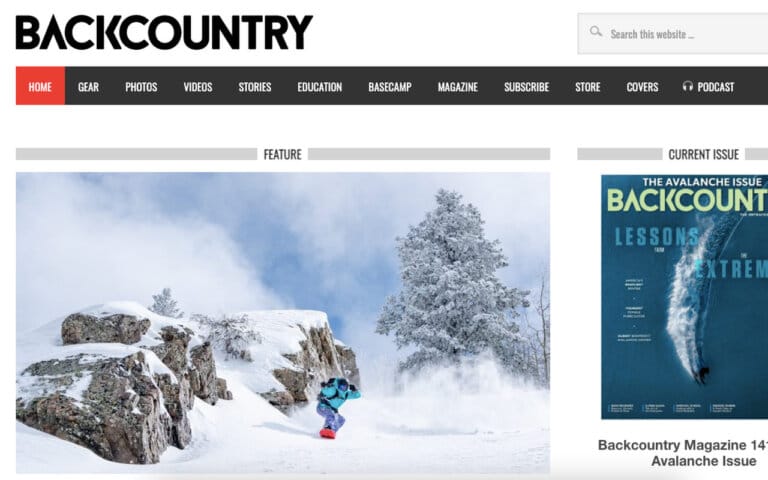 Backcountry Magazine is all about back country adventures! They publish gear guides, stories, and educational pieces.
You can submit your original ideas and they will pay $0.35 per word for approved content.
24. The Sport Digest
The Sport Digest in an online sports magazine for sport professionals, fans, athletes, and anyone interested in sports.
They are looking for written content that focuses on contemporary issues and is written in an interesting and informative matter.
Here are their submission guidelines.
25. Gray's Sporting Journal
Gray's Sporting Journal is an online magazine that offers fine sporting literature, art, and photography all focused on hunting and fishing.
They will only buy a story if you send them a complete manuscript but will pay between $600 and $1,250 for features stories.
26.
Sport Fishing Magazine
Here's another online magazine for fishing enthusiasts! Sport Fishing Magazine will pay $750 for print features and $200 (<1000 words) and $300 (>1000 words) for digital features.
You can check out their editorial guidelines and policies here.
27.
The Chronicle of the Horse
The Chronicle of the Horse is an online magazine that focuses on, you guessed it, horses. So if you're an equestrian sports buff, you should look at sending in a pitch!
They not only report sport horse news but also feature content about horse care.
They will pay $165-$220 for a 1,500 word news stories and $150-$400 for a 2,500 word feature article.
28.
Abilities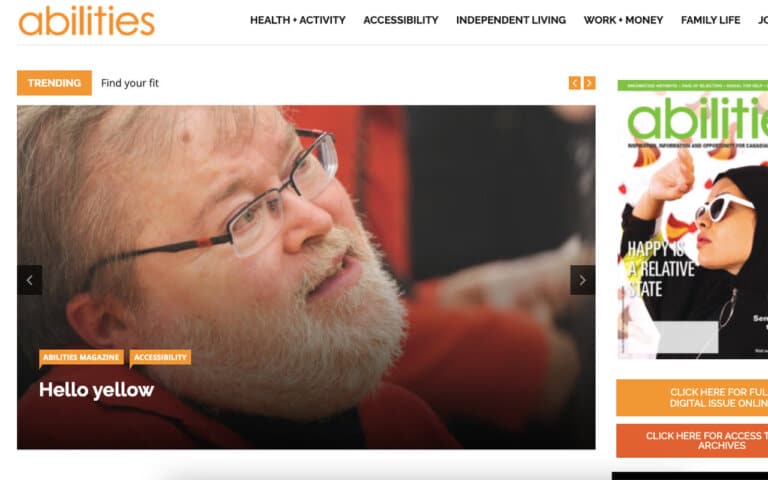 This Canadian publication is a cross-disability lifestyle magazine. They provide information about all kinds of topics but have a section dedicated to sports.
They prefer to receive story proposals by email and will pay $50-$325 for content depending on the length and complexity of the article.
29.
Fun for Kidz
This is another online magazine that isn't specifically sports-focused, per se, but it does have a sports section geared toward kids!
They are looking for nonfiction pieces and pay a minimum of $0.05 per word.
It's not much but it could be a good way to get your foot in the door as a sports writer – especially if you have experience in the parenting or educational niche!
30.
Runner's World
Runner's World is a magazine focused on all things running and includes things like tips to training plans for both beginners and seasoned runners.
They accept story picthes and pay anywhere between $350 to $5,000 per story (depending on things like length, research, etc.)
31.
Cruising World
This sports magazine is all about cruising and speed boating. They look for 2,000 word articles from writers and will pay around $300-$1,000 per piece.
They prefer queries instead of complete manuscripts. They also have very specific submission guidelines, which you can check out here.
32.
Birdwatching Magazine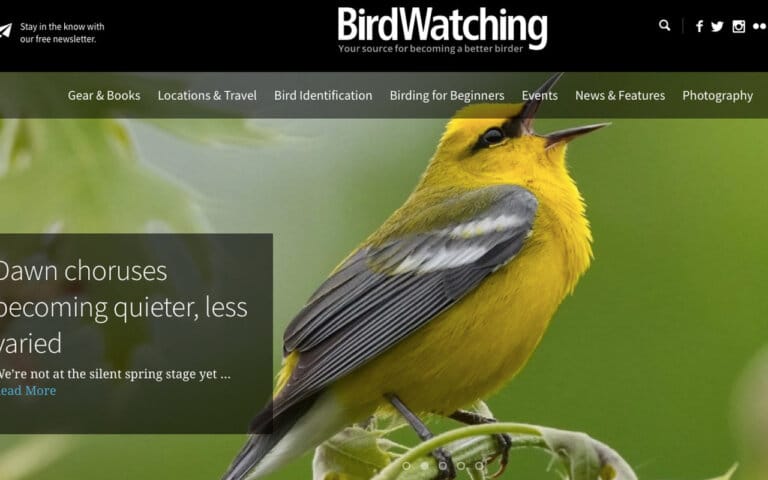 For those who are avid bird watchers as a sport, you should check out Birdwatching Magazine. This online publication is geared toward bird lovers of all experience levels.
They will pay up to $400 for features articles (1,750-2,250 words) as well as shorter articles (700-900 words).
33.
Launcher
Launcher is actually not an online magazine but a section in The Washington Post that covers video games and e-sports.
They look for 1,000-1,200 word original articles and will pay $300. Find their pitching guidelines here.
34.
SAILING Magazine
SAILING Magazine focuses on topics such as learning how to sail, sailing navigation, maintenance, and more.
You can pitch your query to them but they do look for 3,000 word articles – and they will pay up to $500 for them.
35.
Hang Gliding & Paragliding
The world of sports is vast and there's even a monthly magazine for hang gliding and paragliding enthusiasts!
This may be a narrow niche but if sailing through the air is your thing, you could make $35-$150 for 100-2,500 word articles. Here are their submission guidelines.
Sports Writing for Beginners
There ya go!
I've listed different types of sports writing you can do as well as where to find these sports writing jobs.
As a beginner sports writer, you can easily break into this niche with your expert knowledge in certain sports, sport players or sport teams.
If sports really is a true passion, then why not monetize your passion?
Do what you love by writing about sports!
If you want more types of freelance writing jobs, make sure to check out these:
Over to you – are you interested in sports writing jobs?
Share with me in the comments!