Do you want to to learn how to become a technical writer?
As a freelance writer for small businesses, I tend to focus more on the marketing writing tips than the technical writing aspect. But I have been paid to review tools and services and that can serve under a technical writing job.
Technical writing jobs are growing fast and companies are on the lookout for talented technical writers to help them achieve their goals.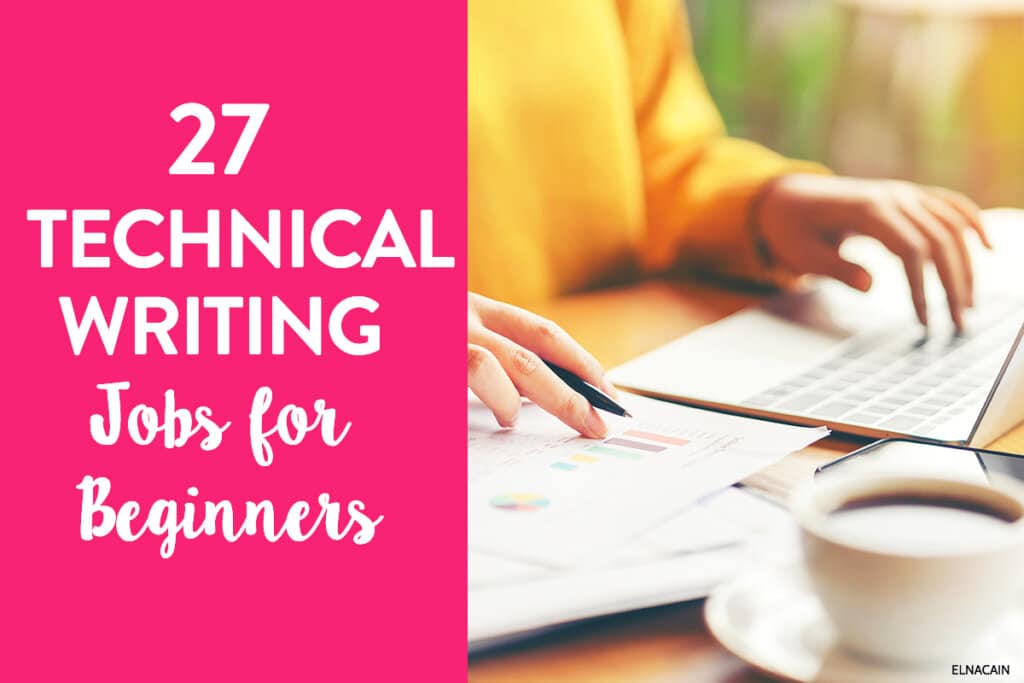 If you're thinking about becoming an online paid writer and unsure what to write about, consider tech writing.
Technical writing jobs are an in-demand freelance writing service and can help you make a living as a writer.
Why?
Because not a lot of freelance writers – including myself – can conversationally write about technical ideas.
So, if you have experience in the technology industry, deal with technical writing papers at your job, then you can leverage that experience and learn how to become a technical writer.
To help you out, let's get into what technical writing is, the different types of technical writing there are, and tips on how to become a technical writer.
What is Technical Writing?
Originally, technical writer jobs were the ability to take difficult to understand technical topics, like cryptocurrency, and break them down into easy to understand concepts.
But, over time, technical writing has evolved into so much more than that.
Technical writers often write how-to guides that helps to break down complex topics into user friendly guides that connect developers and customers.
You also write copy for technical based products and services.
For example, Dropbox – a file hosting service – has several blogs, from a news blog to work culture blog to a tech blog.
I'm not sure if the actual Dropbox developers are writing on this blog or they have hired technical writers, but you can peruse the blog to see technical writing.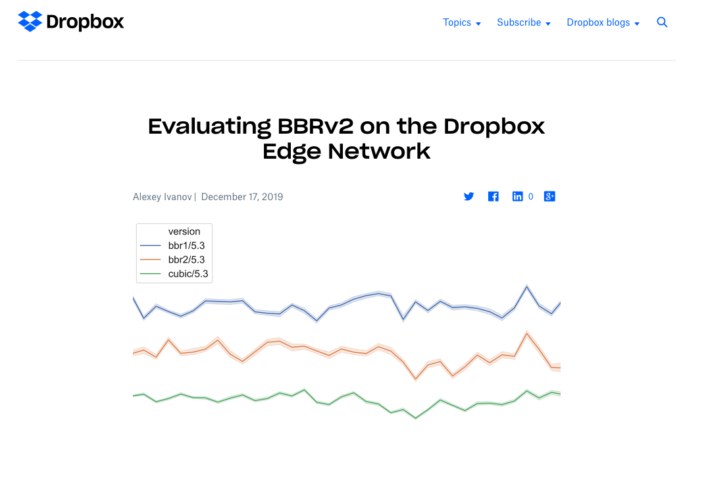 Writers that don't have any kind of technical background can find part-time technical writing jobs difficult – I'm not going to lie. This isn't a writing niche that you can just jump into with no tech background.
You need to be able to organize complex topics and write about them in straight to the point and easy to understand topics.
Technical writers can write for large, well known technical companies or small start-ups.
They write for a wide variety of industries, such as finance, IT, biotechnology, high-tech manufacturing, aerospace, and global supply chain.
You know a freelance writing job needs a tech writer when any kind of technical information is conveyed.
This can be anything from repair manuals, consumer product manuals, press releases, catalogs, medical studies, electronics, and even that error message you get when you type in the wrong password, just to name a few.
Anyone who works in a technical field is most likely doing technical writing.
Often times technical writers work as part of a team and have an overview of the entire project and the goals surrounding the project.
So, even though my main niche is digital marketing writing, if I wanted to break into technical writing, I would first become familiar with the various tools and services online and then branch out to a particular niche like finance and see if I can write about financial tech concepts.
But, if you're new to freelance writing, how do you find technical writer jobs?
How to Become a Technical Writer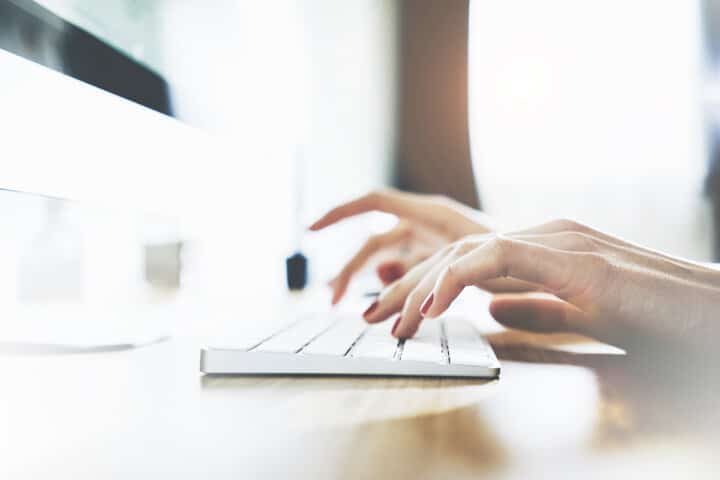 A full-time technical writer can make a very good living since it's a topic that not many writers can write about.
If you are not already in a technical field, you can always try another writing niche and see if you can incorporate tech into your content.
For example, you can write for an app company and become familiar with the tech associated with apps. Over time, you can branch out to work in a specific area like biotech or cryptocurrency.
Over time you can gain the skills to write with clarity on what can often be a confusing topic.
Just as with other types of writing work, you can find many different types of remote technical writing jobs on job boards for writers.
For example, Contena is a job board with Tech as its own category. In that category, you can find hundreds of technical and IT writing jobs.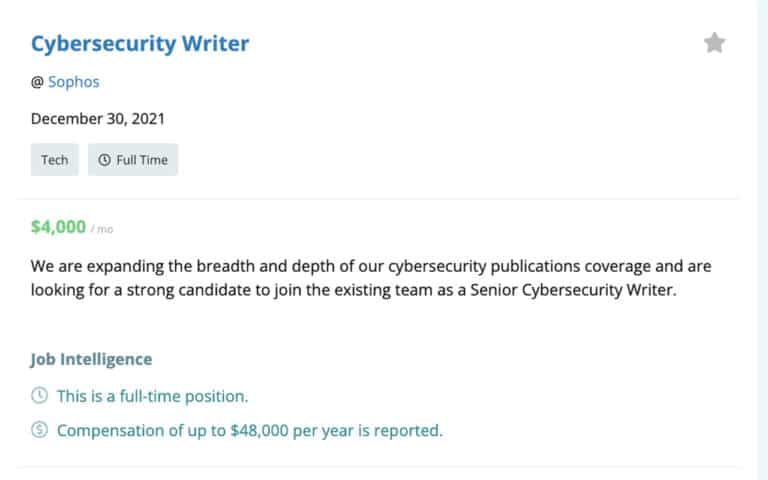 Other remote technical jobs found on only Contena:
Database Content Editor and Writer
PC Hardware Ghostwriter
Software Content Writer
Tech Deals Writer
WordPress Blogger
If you use my special link for Contena use code elna10 for a 10% discount. You can also get 10% off any option or 10% off each payment if you choose the payment option. AND if you pay in full you receive a 20% discount PLUS your coupon will stack on top of that!
If you are looking for work for a specific company or within a specific industry, don't hesitate to reach out to them.
This is called cold pitching and it can be time consuming, but well worth it in the long run.
If you know of specific brands or companies, then the process isn't as in-depth. But, if you don't then most of your time will be finding these companies.
Focus on the skills that you're able to bring to a technical writing position at that company.
Technical writers also need to have impeccable research skills.
Research can come in the form of online publications, interviews, research databases, and academic publications.
You need to be able to take that data that you have researched and synthesize it into your writing in an organized and easy to understand format. This is especially critical when working with science and medical research.
Technical writers also need to have great communication skills.
You are most likely to be working with a team of people, so being able to listen and effectively communicate with others is an important aspect to writing your article.
Technical skills are also very important.
While you don't need to be an expert in the field that you are writing about, you do need to be knowledgeable on the topic.
It can be very difficult to convey complex topics if you don't understand them yourself.
Obviously technical writers also need to have good writing skills.
Your document should be easy to read both for those within the technical field and those outside of the field.
Your writing should be error-free and follow that particular company's style guide.
A great tool to help you with providing error-free writing is Grammarly. It's a tool every freelance writer should have!
Each piece will likely have a tone and style that that writer should follow.
Technical writers should also be proficient in designing their document to include appropriate charts, graphs, and other graphics.
Technical Writing Jobs You Can Try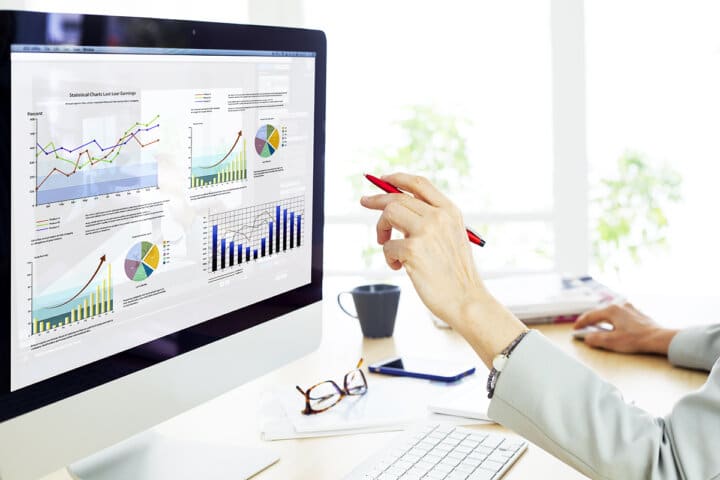 There are many different types of entry level technical writing jobs for both experienced and novice writers.
Take a look at this list and see what type of technical writing job interests you the most. You can then use Google to research more about this topic.
1. Traditional Technical Writing
Traditional technical writing is a rather broad term but simply means that the writing is geared towards professionals within that field.
These can include writing pieces like research papers, repair manuals, and programming guidelines.
This is what technical writing started as and has since developed into other niched down technical writing jobs.
2. Professional Report and Review Writers
Technical writers who specialize in professional reports and reviews focus on writing reports related to business and education.
This can include business growth, legal case reviews, personnel activity reports, business status reports, and reports related to educational institutions.
3. Science and Medical Paper Writers
There are many opportunities out here for science and medical technical writers.
Research can be difficult to understand and even more difficult to explain to layman.
To interpret these research findings, medical professionals and scientists work with technical writers. These documents can then be a learning resource for other practitioners or the general public.
4. Technical Editor
Technical editing jobs are in just as much demand as tech writing jobs.
Editors work with the writer to make any corrections and round out the piece. Editors check for grammar and spelling errors, proper punctuation, syntax errors, and any other aspect of the piece that could use improvement.
5. UX Writer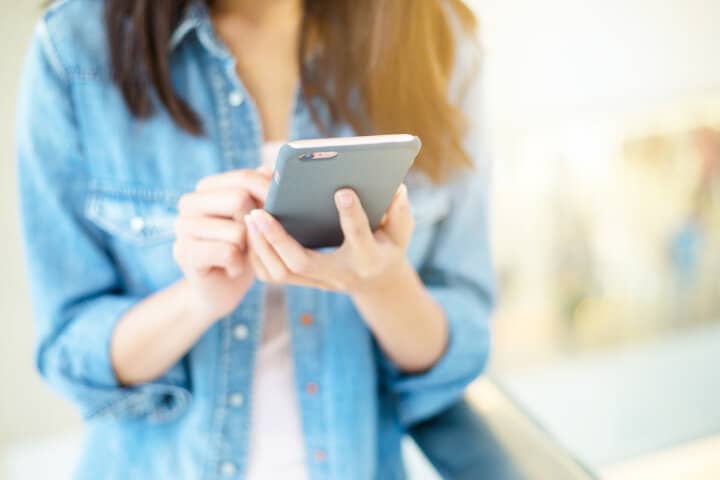 UX writers are an essential part of the design team as a whole. The UX writer's responsibility is to write all of the copy that a user sees when using a product.
This is generally for a website, piece of software, or mobile app. You would act as a guide to help the user navigate and achieve their goal.
The UX writing niche is also an in-demand and profitable writing niche too!
6. End-User Documentation Writers
Think about the last time you purchased a product, did it come with a manual of some kind?
Pretty much every product has some kind of how-to or user manual that helps the user understand how to operate it correctly. They don't write themselves!
Companies hire technical writers to write these end-user documents!
These types of documents need to be clear and concise so the reader can easily understand instructions and that's where you can come in!
7. Technical Marketing Content Writer
Developers are great at developing software and apps, but they are generally not so great at writing about what they have developed.
A technical marketing content writer can help them to explain their product to customers in a way that they understand the product through various forms of marketing materials.
8. White Paper Writer
A white paper is used to focus on the success of the company and highlight certain products. As a white paper writer in the technological niche, you should be able to present the issue and how the company solved it.
For more help, check out my guide on how to write a white paper.
9. Case Studies
Case studies are also used for marketing purposes and similar to white papers but are experience based. Case studies focus on the experience of one customer and the ROI they got from the product or service.
Being a case study writer and niched down to the tech industry can really help you ramp up your income for sure because it's focussed and niched down!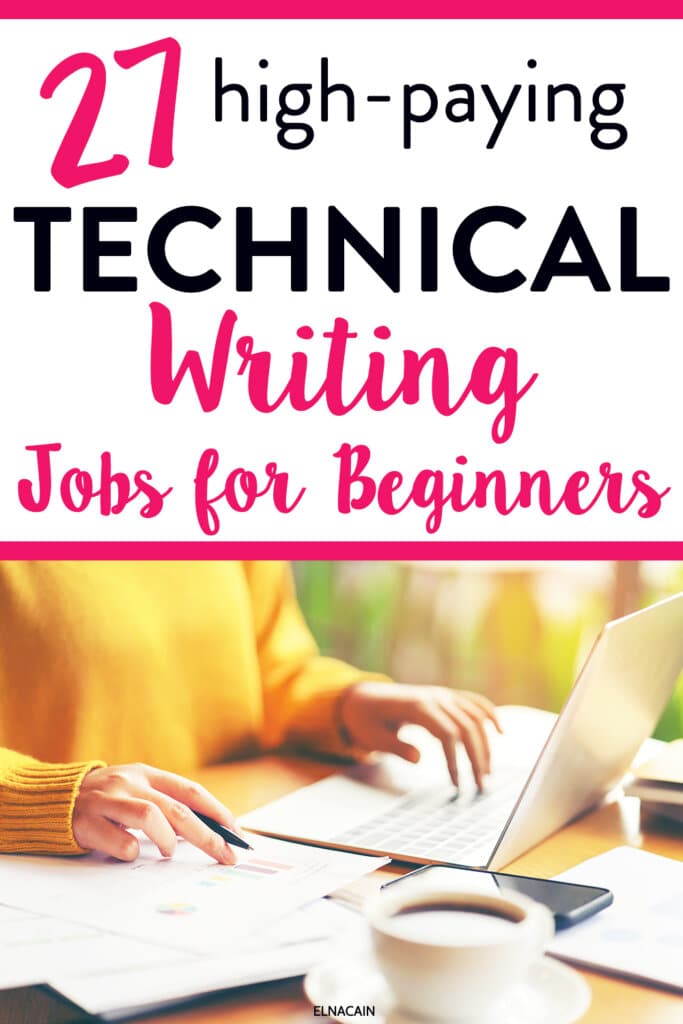 10. Proposals and Pitches
Technical marketing content writers can also work on proposals and pitches in a business to business setting.
Technical writers become part of a team that helps move from project specs, to proposal, to pitch, and an executive summary.
11. Brochures
For these types of entry level technical writing jobs, you write brochures that help customers understand a product or service.
Brochures can highlight the uses and functionality of the product and create clear descriptions.
Since most brochures are in print, you might have more success finding writing jobs locally.
12. Technical Copywriter
Copywriting in any form can be very useful for every company.
Technical copywriting is a little different than traditional technical writing as it focuses more on the marketing aspect rather than explaining a product or service.
The goal of technical copywriting is to gain customers and sales. This position can overlap with the technical marketing content writer with things like case studies.
Technical copywriters can also write ads, web pages, and landing pages.
Again, as you can see, when you niche down – copywriting > technical copywriting – you can create the demand for this type of writing and charge more.
More Freelance Technical Writer Jobs
13. Operations Technical Writing
Operations technical writing focuses on writing operations guides usually targeted at beginners. They are detailed with concise instructions.
These guides can include assembly instructions, installation guides, owner's manuals and guides that address specific issues related to a product.
These operations guides are typically considered "traditional technical writing".
14. Technical Creative Writer
You don't usually see creative writing and technical writing go hand-in-hand but some companies are seeking content that informs as well as entertains.
This form of writing could be used to inspire a reader to make an action such as purchase a product, for example.
15. Technical Content Contributor
A technical content contributor is capable not only of presenting technical instruction and information, but can make it easier for others to understand.
This content is methodical and detail-oriented but clearly demonstrated in a way that non-technical users can follow and comprehend.
16. Technical Communication Consultant
Technical communication consultants write the information for instruction manuals, how-to guides and other supporting documents as well as develop and gather the necessary information from the hiring company or organization.
They also consider the needs of the users when compiling technical documentation.
17. Technical Finance Writer
A technical finance writer creates informative content such as financial documents for banks and insurance agencies as well as for print, online and presentations.
They may also write copy for websites and news outlets.
Technical finance writers create content anywhere from reports on global stock markets to guides on how to set up a retirement fund.
18. Feasibility Study and Corporate Report Writer
A feasibility report is a compiled document that helps decision makers choose between available options.
For example, real estate feasibility reports include information about land surveys, building permits and zoning laws to help developers determine the best property to purchase.
A feasibility study and corporate report writer would be responsible for compiling the required information and presenting it in a written document for the client.
19. Policies and Procedures Writer
Nine times out of ten, when you start a new job, you've been asked to read and review a policies and procedures manual. These document detail the expectations and responsibilities of both the employer and the employee.
These guides are used by companies big and small to protect themselves against allegations that employees were not made aware of the rules. They also protect employees from mistreatment by the employer.
Policies and procedures writers are able to present all of this information in a clear manner so as to minimize issues between the company and its employees.
20. Business Plan Writer
When new or established businesses apply for loans from a lending institution, they are required to provide a detailed business plan.
These documents include information on expenses, potential losses as well as potential profits. Business plan writers may also have to include marketing strategies and information on the financial stability of the business owner.
These documents are vital for businesses seeking loans.
21. Literature Review Writer
A literature review in the world of technical writing refers to a document that provides an overview of what is known about a particular subject.
They are used to summarize information gathered through research as well as other findings on the subject.
A literature review writer will be expected to include research milestones, conflicting results as well as what has yet to be discovered.
22. Grant Writer
When individuals or entities apply for a grant through a government department, corporation, foundation or trust, they must complete an application process that require a grant proposal or grant submission.
A grant writer compiles and writes this document in order to secure funding for the nonprofit organizations seeking them. They also contact these corporations, businesses and government agencies.
23. Standard Operating Procedure (SOP) Writer
A standard operating procedure (SOP) is a document that clearly defines processes for accomplishing routine tasks such as how to process payroll, calculate vacation time or how to hire a new employee.
These are a sort of "employee guide" for the back-end operations of a business. They are used to make sure everyone performs these tasks consistently.
SOPs are important in eliminating issues in the workplace such as favoritism and irregularities.
24. User Help Guides
User help guides provide users with specific answers to questions they may have about a product or service. The focus of these guides is to answer common questions in order to avoid users having to contact a support team or customer service.
They are typically broken down into sections so that users can read ahead, re-read information or look for specific information.
Therefore, they need to be written in a very organized and concise manner in order to enrich the user's experience and strengthen their understanding of the product or service.
And, guess what? This type of writing is a lucrative writing niche for sure!
25. Product Manuals
Most of the stuff you buy is accompanied by a product manual and, although it may end up on a book shelf or in a junk drawer, you've probably had to refer to this document a time or two.
Product manuals are valuable documents that inform the buyer of the product's main features, general maintenance and basic operation.
These manuals have to be written in a detailed, yet concise, manner that is understandable to users.
26. Assembly Guidelines
Apart from illustrated Ikea instructions, most assembly guidelines provide written instructions as well as simple illustrations to show a user how to physically set up a product.
Assembly guideline writers are responsible for writing user-friendly step-by-step instructions in a way that will result in an accurately assembled product.
27. Technical Books
Technical books are similar to help guides except they provide a lot more detail about the product for users who want to know all of the ins and outs.
Mostly used in the world of technology and software, technical books are definitive guides that serve almost as a course for mastering the product.
Writing technical books requires a deep understanding of the product and should be written to appeal to non-expert users.
My Best Tips For Being a Successful Technical Writer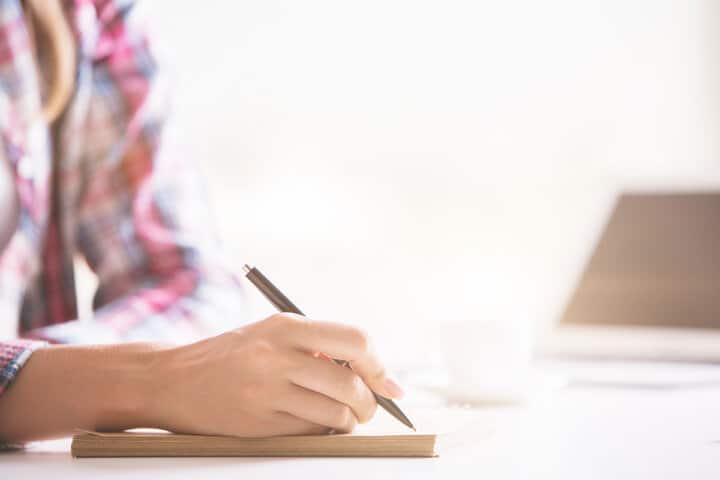 As with any freelance writing niche you need to be the go-to writer so that you can make a living as a writer.
Let's go over my best tips to help you be more successful landing technical writing jobs.
1. Use Credible Sources
As a technical writer, when finding credible sources, you should always give proper credit in the form of citations to the original source.
This is important when you are writing white papers, brochures or documents for other businesses.
2. Understand Your Topic Thoroughly
You should be knowledgeable in the subject matter that you are writing about. This is a given in this writing niche.
It will be more time consuming and more of a challenge if you know nothing about the topic because you will spend most of your time researching the topic and not writing about it.
3. Understand Your Audience
If you checked out Dropbox's tech blog, you will see they are writing to other developers.
There will be terms and phrases that only other developers will understand.
So, make sure to be fully aware of the audience you're writing to and refine your writing to cater to that audience.
For more help, check out Freelance Blogging in a Weekend where I help you with understanding how to write for different audiences.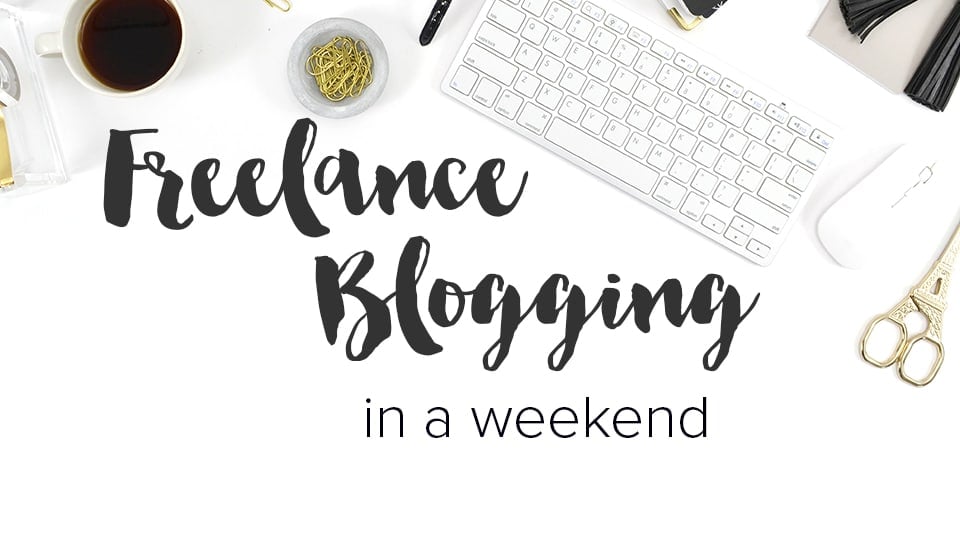 4. Have Great Communication Skills
Good technical writers are able to effectively communicate with the client and plan out the document.
This is especially important in this niche as the ideas are comprehensive and technical.
5. Know Your Limits
If you find the scope of the project to be too difficult, then you probably shouldn't be writing about that topic.
This might be hard when you accepted the writing gig, but if you are honest with the client and maybe even offer another writer in your place, they should be fine about your decision.
Remember, the client wants a professional in their writing topic and if you are unsure then they will be unsure.
6. Write in a Logical Way
When writing your articles or documents, write in English in a way that is literal and logical.
This allows your writing to be translated into other languages and makes it easy to understand. Also make sure to add some conversational elements to make it easier to read.
7. It's Okay to Use Graphics
Since technical writing requires visualization of what you're writing about, feel free to add graphics to illustrate your points.
Get Your Technical Writing On!
There ya go!
As you can see, there are many opportunities out there for technical writers. You just need to find your niche and what you'll enjoy writing about long term.
Technical writing can be difficult for many writers – it is for me – but don't try and force it.
If it doesn't come naturally to you, then try a different writing vertical.
Here are more freelance writing jobs for you –
While technical writing can be very lucrative, not everyone will make a good technical writer. Figure out what your expertise is and go for it!
Let me know in the comments if you're a technical writer or interested in freelance technical writer jobs!
Please remember to pin me!