You've been learning about writing jobs and with every new blog post you read you get more and more excited.
This is something you can do!
But, you've been slaving away trying to find online work and have sent pitch after pitch, and nothing.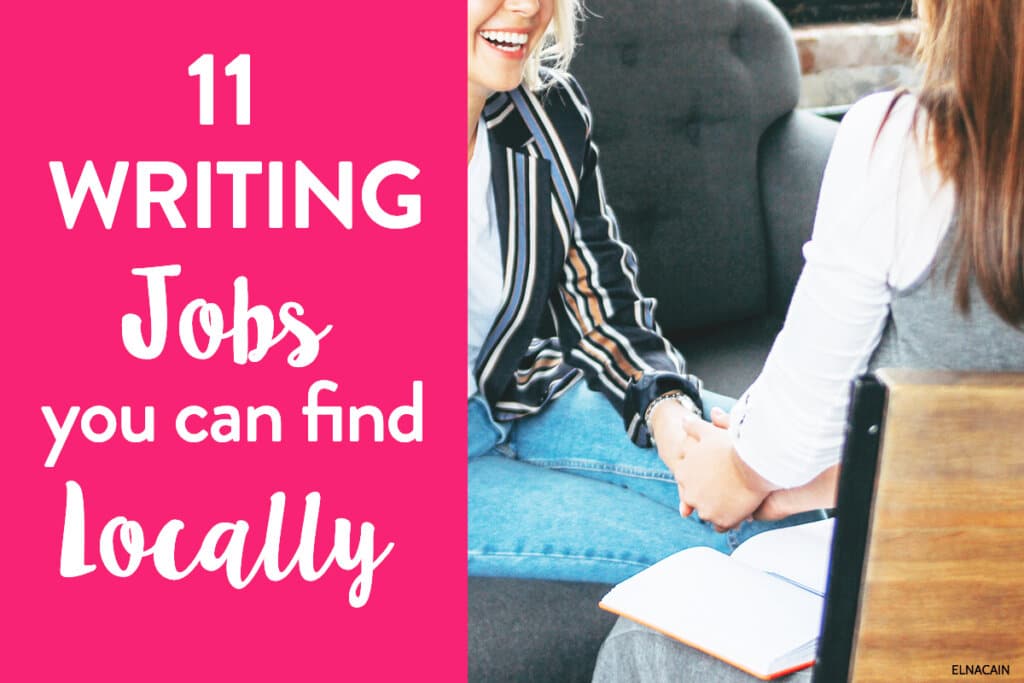 Crickets.
No replies and you don't know why.
If you are brand new to writing jobs online, I want to share with you a super easy way to break into this line of work. There is very minimal effort involved and doesn't even cost much money – if it all!
It's local jobs! Yes – writing jobs near me
Did you know that there are hundreds of writing jobs in your town or city? Tapping into your natural market is one of the best things you can do when starting out!
But, how do I find jobs near me?
I'll share with you 11 ways you can find writing jobs near you, but before we dive in, I'll share with you what you need to do to score some local writing jobs.
Writing Jobs Near Me – Requirements
Because you want to source content writing jobs locally, you will need more than the basics like a computer and internet.
Most likely you will be meeting in person with the marketing or editorial department so brushing up on your communication skills is important if it's been a while since you've done an interview.
As well, you will need transportation and contact information.
Let's look as three other things you need for finding writing jobs near me.
1. One Pager
A handy thing you can create for interviews is a one pager of your services and rates. In a Google Doc you can list the types of projects you are willing to do for local businesses and state your rates.
Here's a sample of my service and rate page when I first started finding writing jobs near me: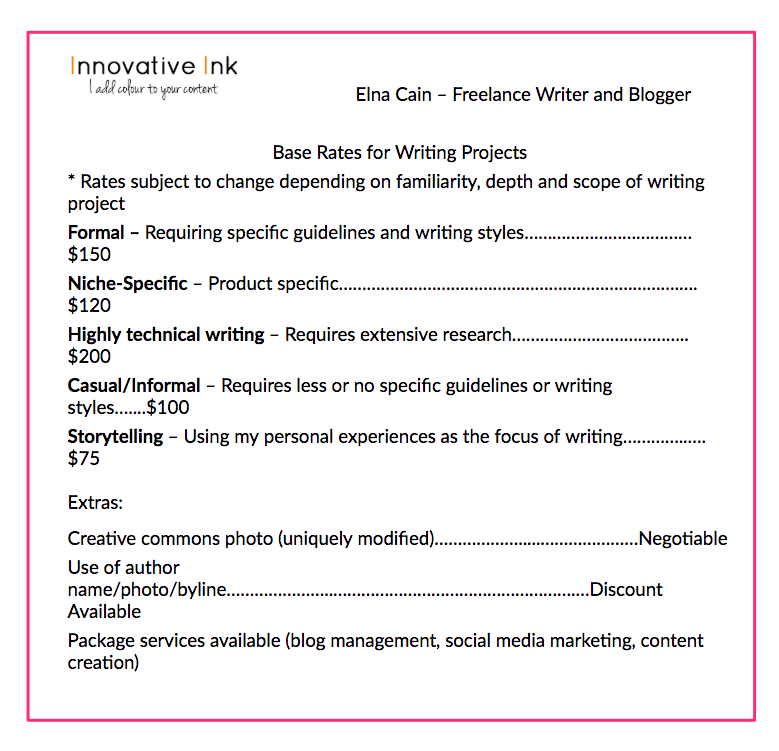 2. Business Card
Something optional might be a business card that you can hand out when you go to appointments or running errands around town.
While this isn't necessary, it doesn't hurt to find ways to market your writing business. I heard on the radio once how one freelancer mom stapled her business card to her child's halloween candy and landed a few gigs the next day!
Thinking out of the box is key!
3. Confidence (Or Fake It Until You Make It)
Look – I don't know about you, but I'm a big ol' introvert and face-to-face interviews are difficult for me.
But, I knew I had to do this as a new online writer – even if I almost had an anxiety attack in the car leading up to a company's building.
For me, I had to fake it until I make it. I had to show these companies that I've been doing freelance writing for years and that I've had clients before – even though none of that was true.
I didn't tell them that; I just showed them that type of confidence when I spoke and displayed my body language.
So, if you aren't sure about confidence, learn to fake it! 🙂
Okay – so those are the requirements or strong suggestions to finding jobs near you. Let's look at the eleven ways to source local writing jobs!
Writing Jobs Near Me – Sourcing Jobs
When you start looking for jobs in town, you will quickly see there is no shortage of work. But, this might mean being open to doing different types of writing jobs like email copy or promotional sales pages or article writing.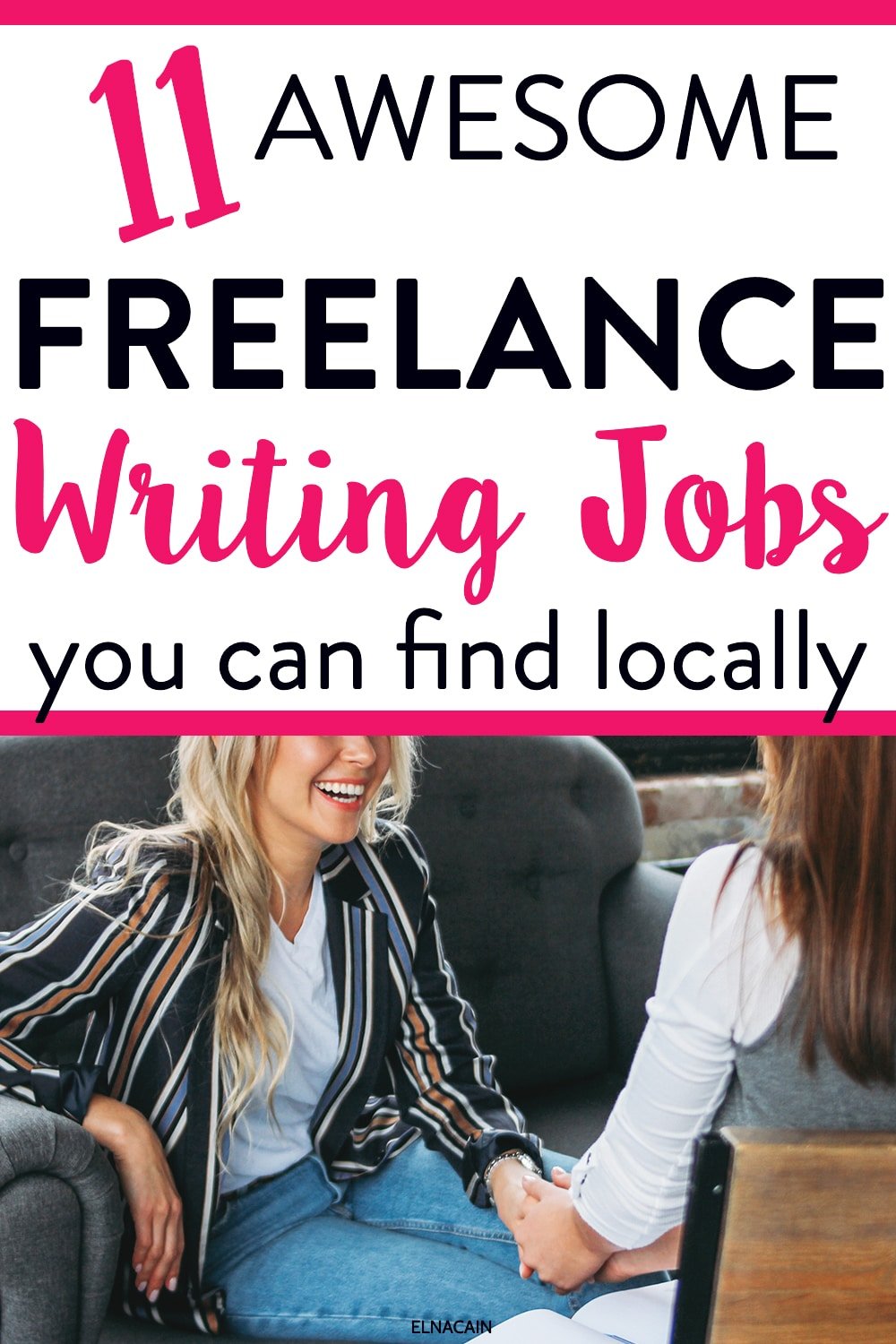 1. Friends and Family
The easiest way to see if there is writing work is to just ask your friends and family.
They may know a business owner or a friend that needs help sprucing up their resume.
While doing this might be anxiety-provoking, leaning on family can really help you gain the confidence as a paid writer.
2. Small Business District
Most cities have a small business district where many businesses coincide in one building. If your town has this, go ahead and visit this area and see if you can talk to a manager or owner about their website or content needs.
It might be a good idea to call ahead of time instead of showing up unexpectedly during their work hours.
And, if you printed up your one-pager, you can always drop it off with the secretary if you can't meet up with the owner.
3. Printing Companies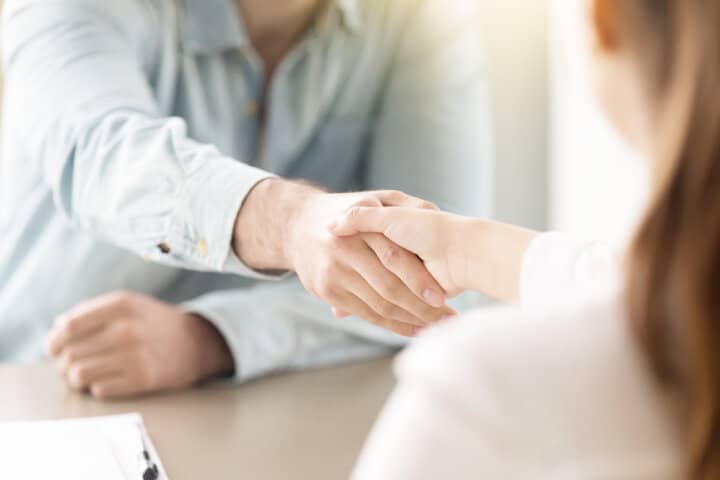 Web and printing companies are a great source of writing jobs. When I first started out, this is exactly what I did to source gigs.
I went to the top printing companies, had an interview, gave them my one pager and followed them on social media.
Over time I was given small projects and to this day have a great relationship with those companies.
4. Teachers
Have you considered asking your child's teacher or if they need resume writing help, or an editor for their term paper?
This is a great opportunity for local writing jobs, don't forget to pack your business cards when you drop off or pick up your child from school.
5. Dentists
One freelance job I had early on was a blog writer for a dentist's blog. It wasn't a local dentist, but it make me think that I could have contacted dentist's in my town and asked about blog writing gigs or email writing jobs.
So, again, be open to the possibility of finding writing jobs near you.
6. Law Firms
If you have a background or experience with law, you can contact local law firms and let them know your services. I bet many of them would gladly enjoy your writing service since law writing is very niched down with credible experience.
7. Non Profits
Hit up religious, educational, or scientific non profit charities to see if they need a writer for their promotional campaigns.
This may not be a high-paying writing gig, but it's something and you gain valuable experience working with a client in this capacity.
8. Schools
Aside from teachers, hit up principals to see if they need a blog writer for their school website. Many elementary and high schools have a school website. You can be responsible for writing promotional material on their site for upcoming events or charity drives.
9. Community Centers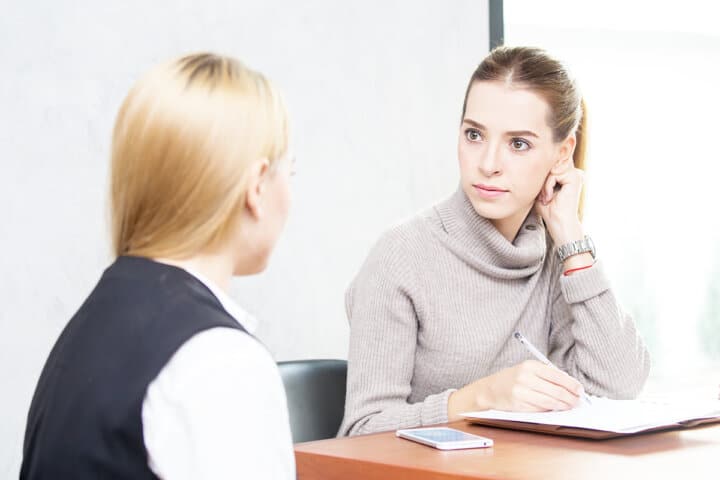 Visit your local community center and see if they need any writing services for their website or even for their flyers.
Being a freelance writer doesn't mean all online; you can definitely do some printed work!
10. Newspapers
Early on, I visited my local newspaper and told them about my services. They were interested in hiring freelancers to do some field work and reporting. While this sounded amazing, at that time, I just couldn't devote the time to visit events or travel very far.
But, if you have that time and it fits in your schedule, visit your local newspaper and tell them about what you can offer them!
11. Local Magazines
Finally, you can visit local magazine companies in town and pitch your writing service. They may need a regular columnist or a newsletter writer.
Be open to anything!
Writing Jobs Near Me – Looking Locally Online
Driving around town and walking to each local business is very time consuming for sure! Instead of spending hours driving around, why not look online and see what's available?
Let's look at websites to find jobs near you and dive into some social media tips too!
1. Indeed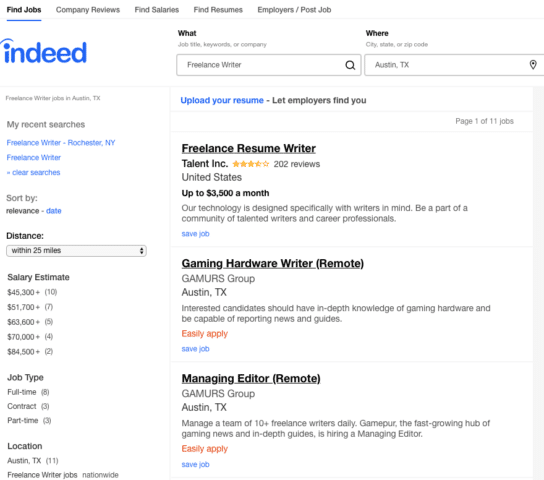 Indeed is a very popular website to find local writing jobs. Just plug in your city or neighboring city and see what freelance writing jobs are near you.
For example, this gaming writer caught my eye on Indeed: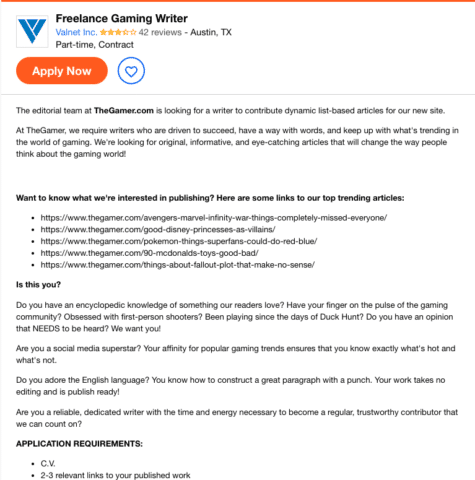 For this writing job all you need is your cover letter and 2-3 writing samples!
While this gig does not specify you have to live in Austin, Texas, if you apply and mention that you are living in Austin, this gaming company may hire you based on just that geographical feature!
So use Indeed to source local jobs and freelance jobs.
2. Simply Hired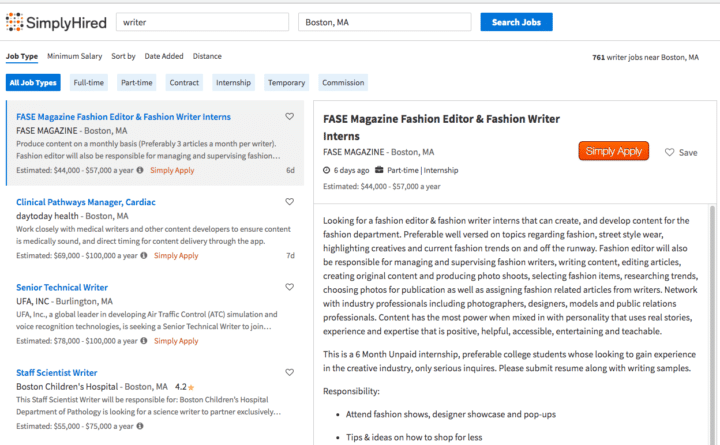 Simply Hired is another highly resourceful website to find jobs near you. Type in your city and pick why type of job you want – full-time, contract, part-time, etc. and see what shows up.
For example, this writing job for a technical writer caught my attention: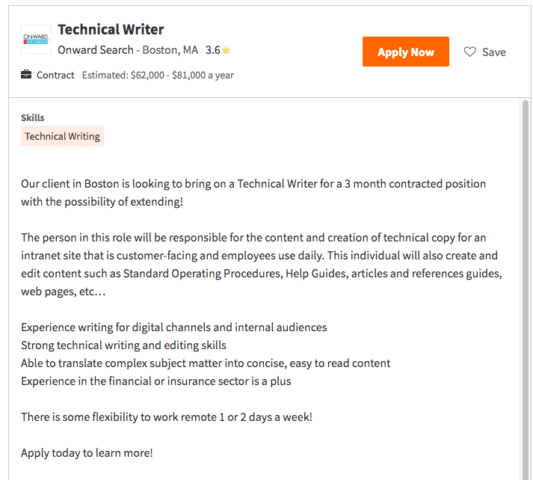 What I like about this specific writing job is that there is remote possibility 1-2 days a week and you don't need extensive experience writing in the tech industry.
3. Eluta – Specific for Canadian Writers

Eluta is a Canadian job website that caters to only Canadian writing jobs. They curate job listings from mostly companies with career openings.
For example, this social media writing job looks interesting and is based in Toronto.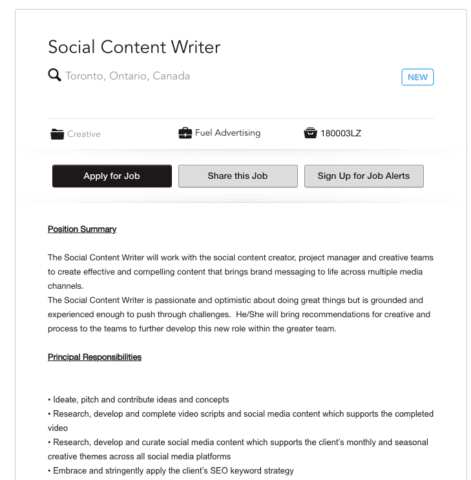 While this type of job does require more skills such as understanding social media platforms, SEO and understanding how to use Adobe products, this is something you can pick up over time and if you have a good pitch and sell yourself well with the things you KNOW you can deliver on, then this company may work with you.
Need to Find More Writing Jobs?
While you can succeed only writing for local businesses, you can also be successful – or more successful – writing online. The online world is endless and every day more and more businesses from all over the world are starting websites.
Plus the majority of freelance writing jobs don't require experience. I started with zero experience and quickly landed several online writing jobs.
If you want to explore online writing jobs check out my post 20 Ways to Find a Freelance Writing Job (As a Beginner)!
Over to you – have you had success with finding writing jobs near you? Share your story with me!