Are you interested in being a content writer?
Content writers has exploded in recent years.
According to marketer, Neil Patel,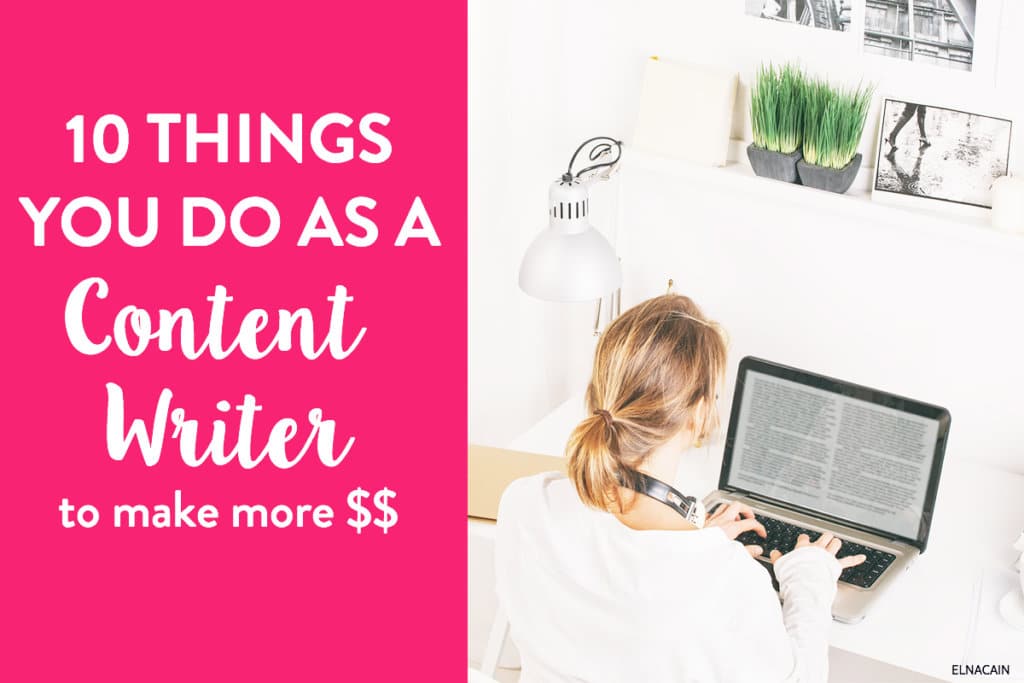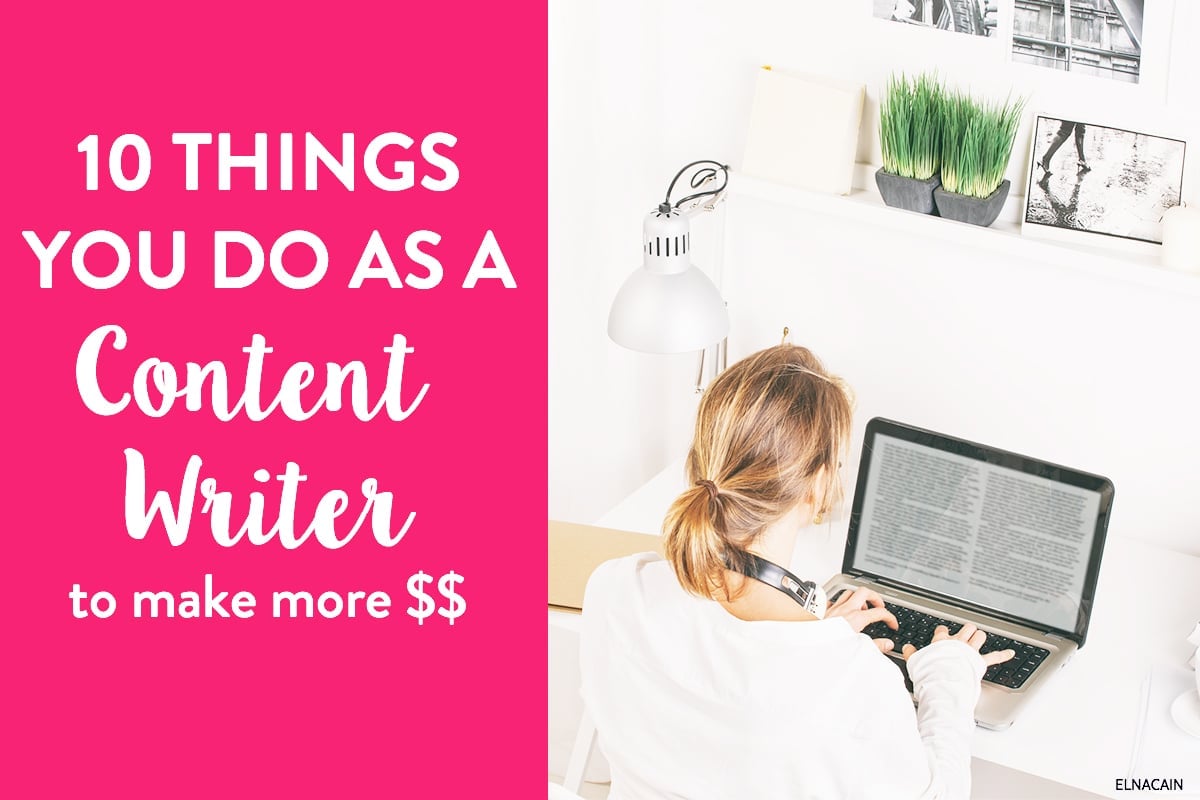 [O]n top of having dedicated employees, the average mid-sized company has a bit more than 10 contractors working on their blog.

With your blog, you should consider hiring more contractors as writers instead of hiring full-time employees as it is cheaper.

It's also more efficient to have contractors as you can scale up and down faster. On top of that, you'll find that you will save money in the long run as contractors and consultant tends to be cheaper than full-time employees.
More and more businesses are relying on content writers to help them gain leads and boost sales.
And when content writing becomes more of a necessity, then content writers become more essential as a team member for businesses.
This is the perfect time to become a freelance writer for hire.
So, if you're wondering what exactly do content writers do and what do they write, this post is for you.
What is Content Writing?
Content writing is a form of online writing that blogs and business use as a marketing strategy to grow their business.
Bloggers use content writing to increase their website traffic, increase sales from affiliate marketing and grow their email list as a way to nurture leads into their products and services.
Businesses use content writing as their lead generation strategy to onboard new customers and introduce them to their products.
Don't confuse this with being a copywriter.
Copywriting is a form of writing to gain a direct response from your writing and content writing is more educational and nurturing an audience.
In essence, every business needs a blog, and every blog needs a writer.
There are generally two types of content writing for blogs:
1. SEO Content Writing
SEO stands for search engine optimization and is the process of creating content that ranks in Google.
This is organic traffic and is a sustainable form of traffic for bloggers and businesses.
For high-tier clients, SEO writing isn't the type of content they often seek. Most seek SMO writing (that we will get into shortly).
This does fall under being a technical writer since you are applying the skills of understanding search engine optimization when you write.
So, when searching for a freelance writing job you're going to see low-paying gigs wanting SEO content writing.
But, if you market yourself as a high-tier successful content writer, you will attract high-paying SEO clients that want quality content that's optimized.
2. SMO Content Writing
SMO writing is social media optimized writing and one of the writing skills to learn.
This is content that's for social media or for actual readers and not for Google ranking potential (although this type of writing does get ranked in Google).
This type of digital content uses engaging headlines and engaging introductions. A great example of SMO writing is any blog post on Blogging Wizard.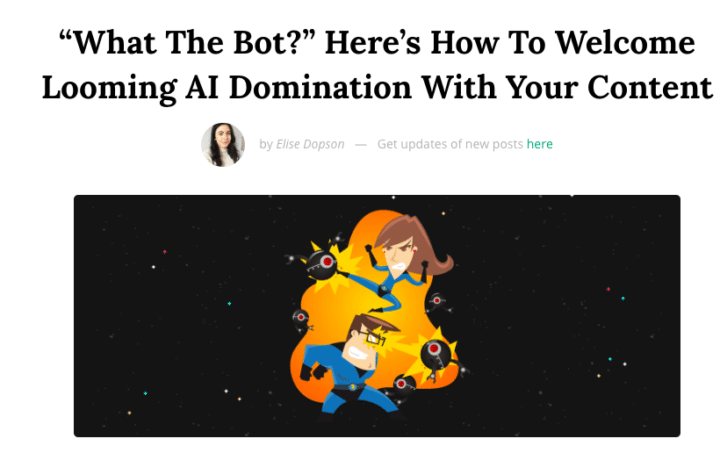 Content like this gets shared on social media over and over again. And for many businesses, this is their strategy to gain traffic and leads.
And this is the type of B2B writing I do as a digital content writer and for my freelance clients.
The content writer salary typically is $49,525/year.
What Does a Content Writer Do?
Content writers are considered a freelance writer (not a content marketer) in that they provide online writing for businesses, brands, solopreneurs, start-ups and more.
A content marketer is more responsible for overseeing content writers and the promotional aspect of their content schedule.
What defines content writers is the type of writing they do. Since I mostly provide blog writing, the content I supply to clients is SMO blog writing.
But there are other forms of content that you can offer when you start your freelance writing business.
Let's look at four high-tier types of content you can offer on your Hire Me page.
To help you out I have a Youtube video on what is a content writer. Check it out and subscribe to my channel!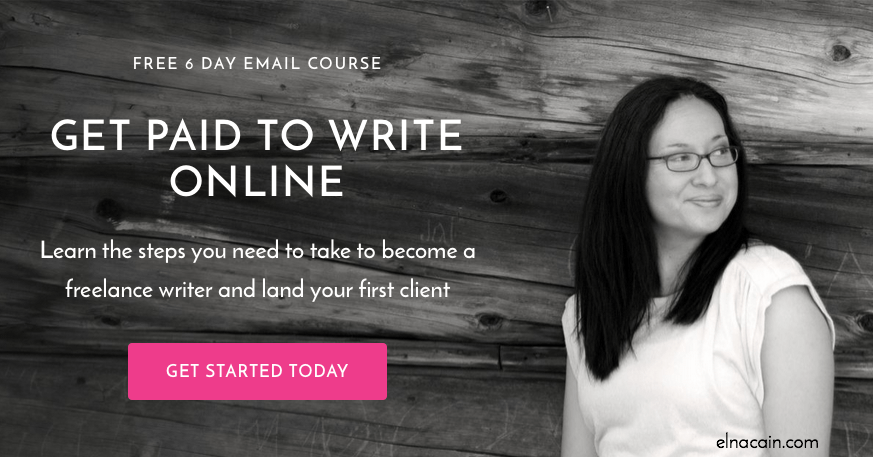 3. Website Copy/ Web Content
Website copy refers to the pages on a website. Examples might be an About Us page, Pricing page, Product page, Features page, Contact page and landing page (or Home page).
For a lot of new businesses or start-ups, they may not know how to open up their business to the online world.
So, the job description might be to hire a freelance designer to design their website, and then hire a content writer to write their pages.
To add more value to this service, you can learn more about conversion copywriting, which entails wording that helps a customer move down the buyer journey.
It's the written content entices and excites a reader to want to sign up to a service or buy a product.
Businesses will pay top dollar for that type of website content.
Here is an example from social media management software company Sendible's About page: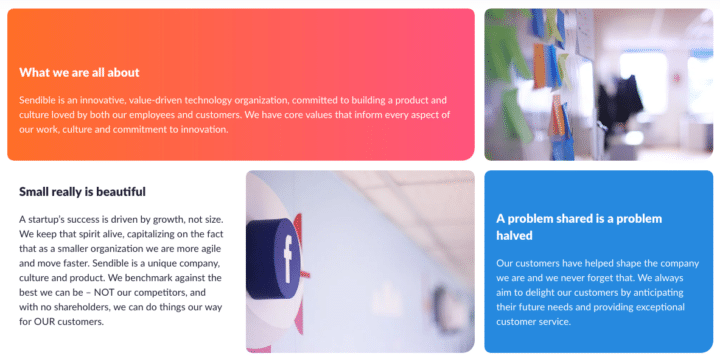 4. Email Marketing
Email marketing is a nurturing strategy for businesses. Their goal is to turn a customer into a buyer, and email can do that beautifully.
Once a person signs up to a company's email list, they are given a series of automated emails that educates them, agitates them and excites them into buying their products.
Email marketing writing relies heavily on copywriting and when you can show a client that your words converts to dollars, you bet your value will skyrocket, and you will be attracting clients that will pay you double or more for your writing.
For example, Neville wrote one email for AppSumo and made the company $10,000. Not bad, eh?
As a professional content writer, you can command these types of prices for specialized great content.
5. Landing Page
A landing page is a destination page. For example, you click to this page from Facebook or Twitter or in an email.
Once you click that link, it takes you to a landing page.
Landing pages have one focus and one mission – it can be to sign up to an incentive, schedule a coaching call, get on a waiting list, buy a product etc..
This type of content writing relies on copywriting as well. Again, you want someone reading your landing page to get interested and excited about what you are offering.
Over on my other blog, I use a proven template for my pages (they aren't necessarily landing pages, but they work well for me).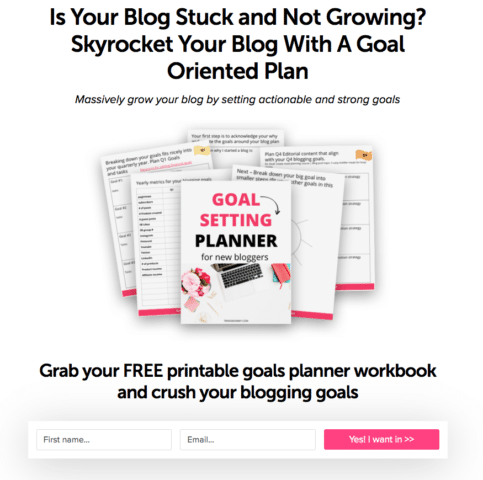 Bloggers, brands, and small businesses may hire you to write their landing page copy, and this type of content writing is high paying!
6. Incentives/Products
If your client has digital products, they may hire you to write it up. For example, many bloggers and businesses have online courses. They may hire a freelance writer for course writing.

This is a huge project and well paying, but requires a lot of time and commitment.
What Skills Do You Need to Be a Content Writer?
As with any type of freelance writers, content writers needs to understand the online user intent and the online audience.
Once that is achieved, then writing any type of content should be easy.
7. Understand User Intent
User intent refers to the intention of a user when they are typing a search query into Google.
For example, two people can search for a capsule wardrobe on Google, but both of them have different user intent.
One person wants to know what items are best for a capsule wardrobe, and the other person wants to know what a capsule wardrobe is.
If your client is in the decluttering industry, it's up to you to figure out the purpose of your blog post and make sure it aligns with the right user intent.
You can easily convey user intent with your headline that you use for a blog post idea.
Ultimate Guide to Getting Started with a Capsule Wardrobe
The Most Essential Items for Your Capsule Wardrobe
As you can see from these two titles, the post will have a completely different intention for the reader. One will teach them all about what a capsule wardrobe is – an overview of every aspect of a capsule wardrobe, while the other post is more focussed on creating the best type of capsule wardrobe for a user.
So, as a content writer, knowing and understanding the user intent is part of digital marketing.
You are researching the best way to market or package your writing.
8. Understand the Audience
The audience will be the ones reading your content, and it's up to you to speak to them in a way that will get them to take action.
This might mean using creative writing or storytelling to get in the headspace of your readers.
Remember, the role of a content writer for a business is to help that business make more money or save them time.
In my Freelance Masterclass, I dive into understanding the audience of your client.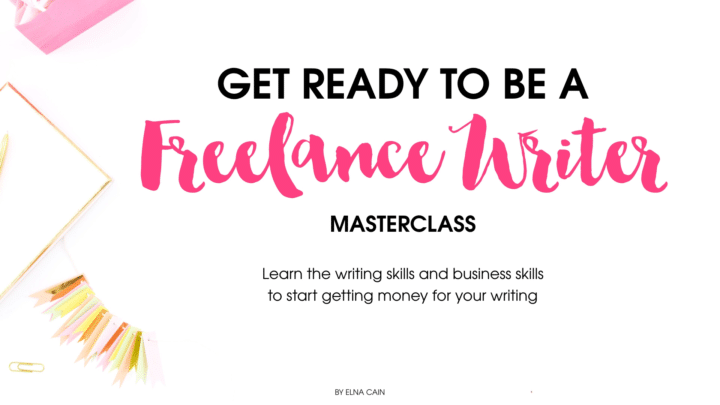 9. Blog Writing
Most of your content will probably be blog writing as a way to break into content writing for businesses.
I absolutely love content creation! It's a skill you need to know.
For me it's more conversational and casual and it isn't technical writing either.
Many of my clients hire me – the content creator – because of how I write blog content.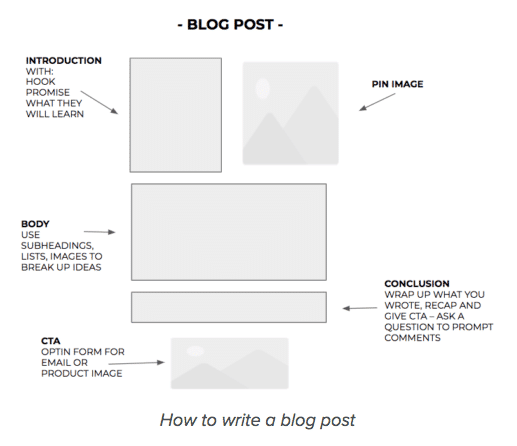 Once you figure out the recipe for blog writing, your samples in your portfolio will get you gigs easily.
One thing to know is your clients may have you develop content on a regular basis by pitching topics to them.
So, having a list of blog topics is key!
10. Crafting a Solid Hook
A good content writer relies on getting the attention of the reader. It occurs first with the headline and then with the first sentence.
If you can get a reader to read the first sentence, then your goal as the writer is to get that reader to read the second sentence and so on.
What I like to do for my client pieces and my own content is to ask a question or tell a "yes" story.
This is a story that a reader nods "yes" because it's highly relatable.
The alarm on your phone goes off.

Time to get up, shower, grab a bagel and coffee for the road, and drive to work.

It seems every day you're on autopilot. There's no need to think – just do.

For many people, having a traditional 9-5 job, while being somewhat secure, is not what they envisioned it would be when they signed up for it.

You may only get two weeks for vacation; the pay is lousy, the people are a bunch of gossipers and the work – well, let's just say you don't really need your degree to do what you're doing.

More and more people are starting to move away from a full-time job, especially Millennials. Climbing to the top in a company isn't an expected career path anymore.
A Look at a Freelance Content Writer Job
Let's look at a content writer job description from Problogger job board.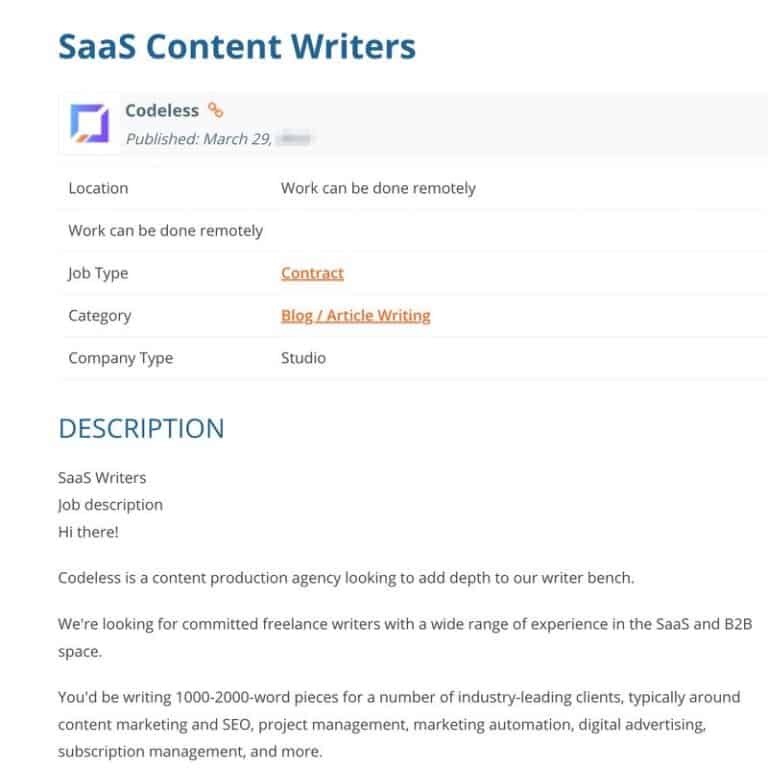 This content writing job wants compelling copy for the B2B niche.
As a freelance content writer you might be responsible for marketing copy, product descriptions, or a white paper when looking for a writing job.
Many freelance clients also want you to be an SEO expert or be familiar with Google Docs as a way to write your engaging content.
I mean you are in the customer service industry right? You are providing a service to a client or customer of yours, whether it's a social media post or an email, your job is to deliver a top notch article.
Is Freelance Writing for You?
Most of your freelance writing will be for online content. Understanding content writing is important. For example, within blog writing, there is long-form content, in-depth content, product reviews, listicles, etc.
It's up to you as a freelance writer to stay on top of the content industry. For me, I read up on content marketing to ensure I'm up-to-date with everything!
I love writing and blogging and I'm so happy I'm able to have my blogs, write guest posts for other blogs and get paid for my blog writing!
I hope this was informative!
If I missed something, please share in the comments!
Over to you – are you a content writer?
Remember to pin me!