Remote writing jobs are becoming more and more popular lately because more and more millennials are wanting to freelance instead of working full time.
In your quest to find remote jobs, you might be confused or wondering if these are the same as freelance writing jobs?
Yes and no. A remote job can be a freelance job or an employee job depending on how the company or employer set up the remote job role. Other terms you may find online are telecommute jobs, telework, remote or home-based work all for the same thing.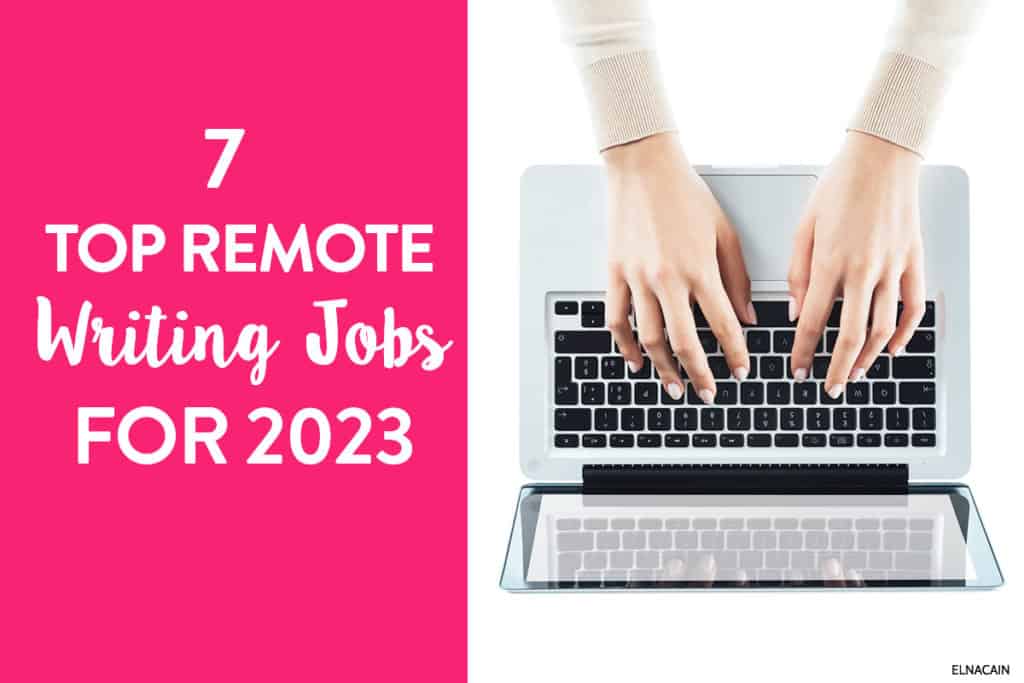 So, remote writing jobs focus more on the company role than the job itself. For example, both Apple and Amazon offer remote jobs to their employees.
In freelance writing jobs, the focus you are probably thinking about is actively finding writing jobs near me, right? That's why I have posts that give you 20 different ways to find a freelance writing job.
If you've been searching online trying to find these remote writing jobs and coming up dry, maybe focussing on the type of writing can help you narrow down your search.
Let's go over seven popular remote writing jobs for 2021!
But, if you don't have the time to read my post, check out my YouTube video and make sure to subscribe to my channel!
Watch This Video on the Top Remote Writing Jobs for 2021
1. Copywriter
Do you have a knack for story-telling and highly engaging writing?
Copywriting uses these tactics to convert readers into customers. Businesses hire remote copywriters to improve their conversions. As a copywriter you may write:
sales copy
emails
landing page copy
blog posts
whitepapers
opt-in incentives
On average, US remote copywriters earn around $72k/year.
When I first started freelance writing, I read a lot of blog posts about copywriting and over time have learned how to write engaging copy to help with conversions. I do this on my blogs to help me make money with affiliate marketing and course sales and I do this for my clients to help them gain more leads.
If you're wondering how to find writing jobs, many companies hire remote copywriters as a way to save them money and find new talent. As well, other bloggers or small businesses use copywriters to help them optimize their website for higher conversions.
2. Content Writer
A remote content writer is also a blog writer. Many businesses and companies have a blog on their website. They use this content as a way to bring in more business. It's the first step to their lead generation strategy. These types of jobs are remote freelance writing jobs for beginners.
And these businesses hire out this type of writing to save money instead of hiring in-house.
On average, US remote content writers earn around $45k/year.
These average remote writing jobs are based on production pay. This means, if you write more, you get paid more or if you increase your rates, you make more money writing.
This is what I primarily do and focus on digital brands and write about digital marketing. These types of writing jobs are the best because they are recurring.
This means every week or whatever time frame your client sets you submit your articles and get paid!
While you may find copywriting jobs to be higher-paying, they are usually one big project and once you are done, that's it. You move on (unless you wowed your client and they want to work with you again).
With a blog writing job though, you produce a post once a week and get paid every month. Many freelance writers have a retainer for this type of job as their version of a steady paycheck.
3. Proofreader
A remote proofreader ensures the piece they are reviewing is free of grammatical errors, spelling errors, formatting and syntax errors. They don't modify the piece and they only read it to catch any grammatical errors that weren't seen during the editing process.
You might be wondering if being a remote proofreader can make money when you have editing tools like Grammarly or you can get your family member to proofread your client's post.
It's true there are a lot of tools you can use in place of a proofreader, but online businesses hire professionals for their important documents! You won't have a problem making money as a proofreader.
On average, US remote proofreaders earn around $35k/year.
This pay is also based on production and rate. But, it's a great supplement to your freelance writing and a way to diversify your income streams.
Check out my post on finding proofreading jobs to find your first remote writing job!
4. Editor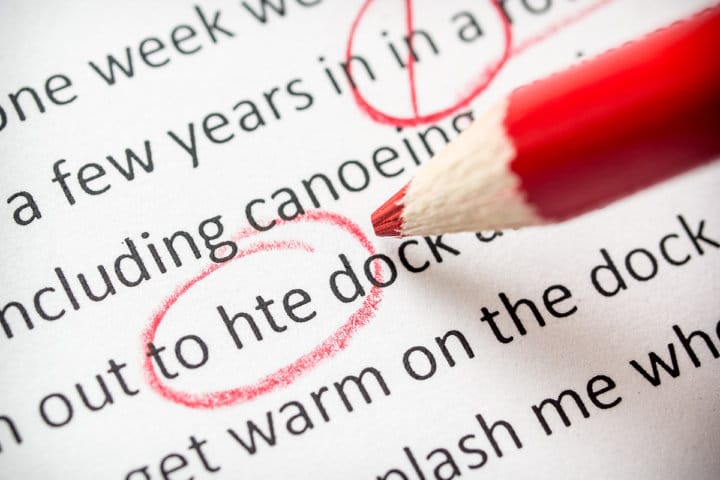 Okay – what's the difference between a remote proofreader and a remote editor? Editing writing jobs entail changes to the content piece – like fixing grammatical errors – and looking at the piece on a deeper level.
They view the entire piece as a whole and see if it flows easily, if it is coherent and that the ideas are organized. Having this skill is easily transferable to freelance writing and to other writing jobs.
There are different types of writing job opportunities like:
Copy editor
Web editor
Online editor
Resume editor
Video editor
Developmental editor (extensively changes the content)
On average, US remote copyeditors earn around $57k/year.
Editors can base their rate hourly and the average editing rate is between $9/hour to $14/hour.
For more help, here are some amazing online editing jobs for you.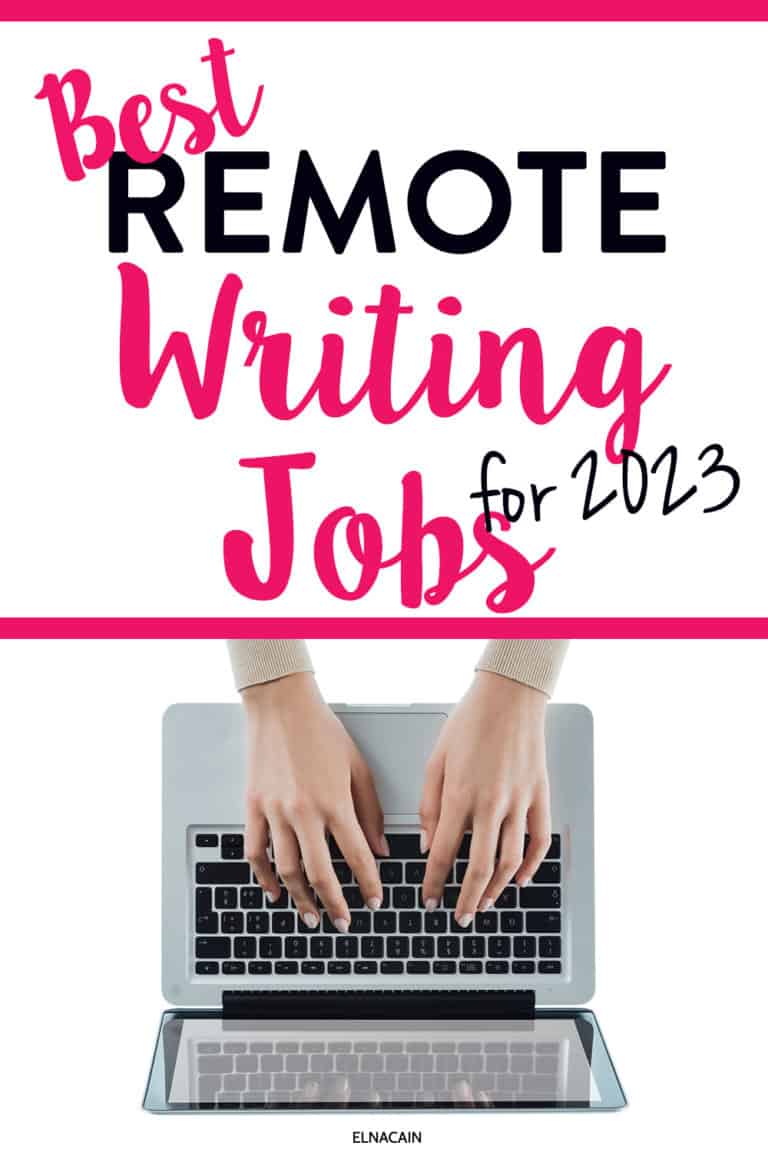 5. Translation
Remote translators changes the written piece from one language to another language. Many foreign business want their content translated to English, so being fluent in English is important for a remote translator writer job.
The main job of a translator is to convert the original content into the new language without removing the original concept idea. Flow is an important skill for a translator since the flow is different language to language.
On average, US remote translators earn $46k/year.
Breaking into this type of remote job may be difficult as many gigs want years of experience. So having a strong portfolio and perhaps working for free in exchange for a testimonial is a good starting point.
6. Transcription
Remote transcribing refers to converting speech to text. This is a popular service for businesses that provide legal or medical services.
Transcription also is seen in the blogging world too. Many big bloggers use YouTube or Podcasts to help grow their brands. Many of them want to turn those videos or audios into written content.
This would be an easy way to break into this type of writing job since you can reach out to bloggers that have a YouTube channel or Podcast and tell them your service!
On average, US remote translators earn $46k/year.
7. Quiz and Test Writer
Check out this unusual remote writing job! It looks like a cool web writing job!
Been on Facebook lately and seen quizzes your friends took on your wall?
You can be a remote quiz and test writer for businesses, blog owners, educational institutions and any business online.
For example, Grammarly has quizzes to engage their users and grow their brand on social media.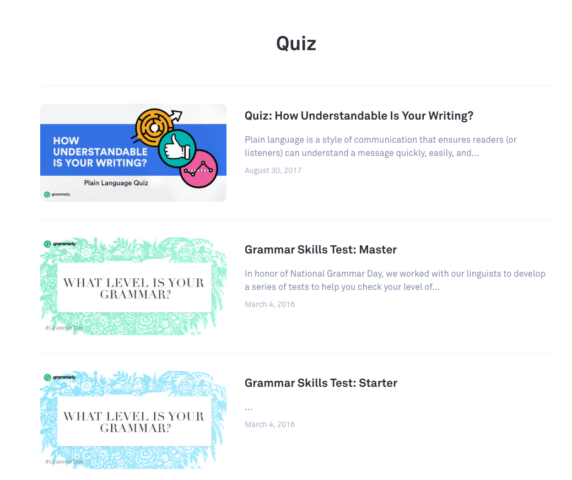 Check out this post on how to become a remote quiz writer if you're interested in this side gig.
On average, quiz and test writers can make up to $30 per question.
As a new freelance writer, you can always go to the job boards where you find freelance writing jobs and search for quiz or test writer to see what comes up!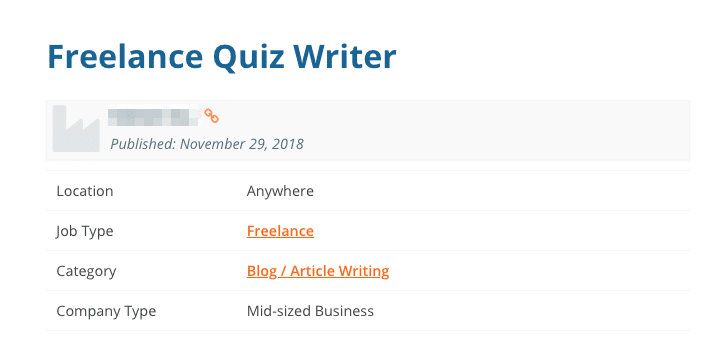 BONUS: Course Writer
Course writer is a hot freelance writing job for 2021 and it's a great remote writing job too.
Many businesses are using courses as another income stream for their businesses. One of my clients reached out to me to ask if I'd like to help write out course lessons for their new course. While I love creating courses, I enjoy smaller blog writing projects.

But, if you have a knack to write course lessons on a specific subject, this can be a great gig to have.
On average, US remote course writers can earn $60k/year.
How to Find Remote Writing Jobs
How do you find writing jobs?
There are many places to find remote writing jobs online. From freelance writing job boards to employment sites and more.
Here are the best places to find remote jobs.
How Do I Make Money Writing?
Okay –
So I listed out the top remote writing jobs with yearly salary. That's all good and dandy, but what are the steps to making money with your writing?
Here is what I would do:
Visit a Remote Job Site
Visit one of these job sites I listed – like Glassdoor – and see what is available for freelance writing jobs.
*Glassdoor is location based so change up the cities to see what freelance remote jobs are available.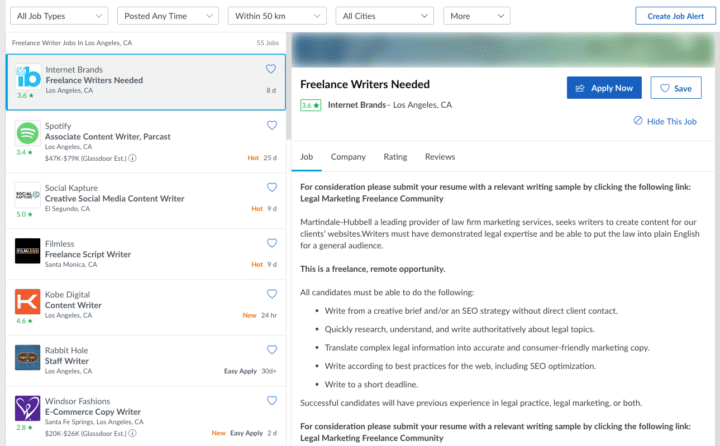 Refine your search by making sure you enable the WFH/REMOTE feature.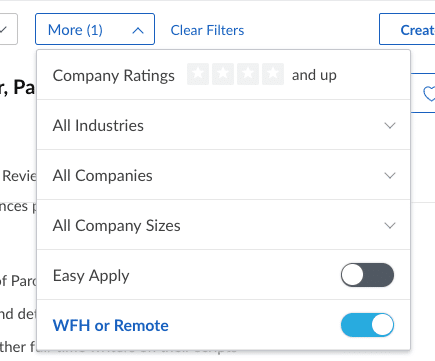 Find a Freelance or Remote Job
After looking at the possibilities, I found a remote writing job – Freelance Esports News Writer.
This caught my attention because the title indicates it's a freelance job – meaning they will hire non-local people.
The requirements aren't stringent either: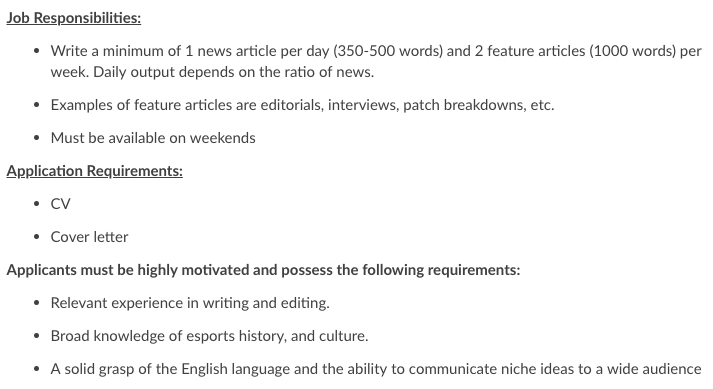 They give you the projects they want and what they require only is a CV and cover letter.
Research the Company
Hop onto LinkedIn to find the company page and read up on the company. Get to know when it was established, how big the team is and who is part of the team.
I would check on Google or Reddit to see if the company is in good standing.
Send Your Information
However the gig mentioned, send your information – CV and cover letter – with your pitch.
Now, wait!
Hopefully, you will get a response back and land that gig!
Ready to Get Paid for Your Writing in 2021?
Now is the best time to monetize your love of writing. From editing gigs to transcription gigs and more, you can find a remote writing job that's a fit for you.
So, what are you waiting for? Become a writer today!
Share in the comments what writing job you want to try!