Everywhere you look, someone is trying to sell you something – but you may not even realize it!
Unlike walking into a car dealership where you're bombarded by a salesperson trying to convince you to buy a car, everyday advertising is subtle and uses emotional connection and storytelling to draw you in.
This is copywriting!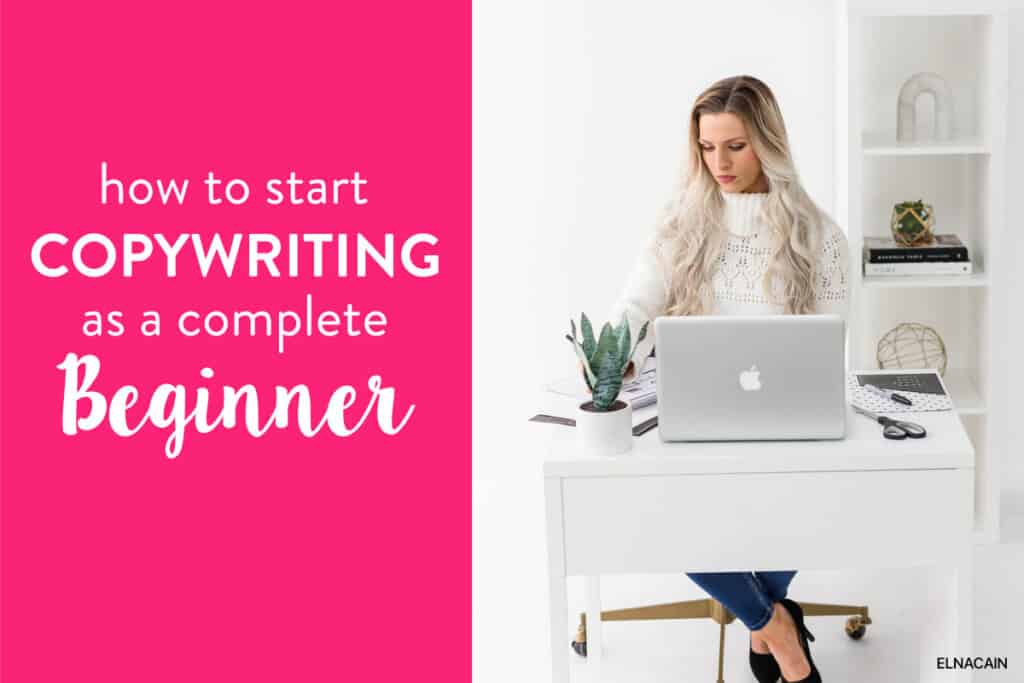 And do you know who creates this persuasive form of content? Freelance writers and copywriters.
Whether you're a freelance writer looking to add another writing service to your business or are just getting started on your freelance writing journey, copywriting is a lucrative career with many, many opportunities.
And I know for many new freelance writers, this is the path you want to take but don't know how to get there.
Over the years I was able to move from writing content writing projects to creating copywriting content for my many freelance writing jobs.
This takes years to perfect, but if you have some copywriting background (or even a marketing background) you can be a copywriter.
Let's get started with this definitive guide for copywriting for beginners.
I'll will share what copywriting is, how much copywriters make, and the skills you need to be successful as a copywriter as a beginner.
What is Copywriting?
Copywriting is a writing process where persuasive and highly engaging language is used to create promotional material that motivates people to do something such as buy a product, click on a link, or schedule an appointment.
You can find copywriting in either printed publications or online as well as in videos and commercials.
It also exists in your own mailbox! Take a look at your "junk mail" for fun examples of copywriting.
Copywriting is everywhere, especially when you're online.
Landing pages, email opt-ins, email campaigns – all of these mediums use copywriting to persuade readers.
But don't confuse this with content writing. There is a big difference!
Here's an example of copywriting on a landing page for Brandpoint for their ebook on turning content into a lead generation strategy.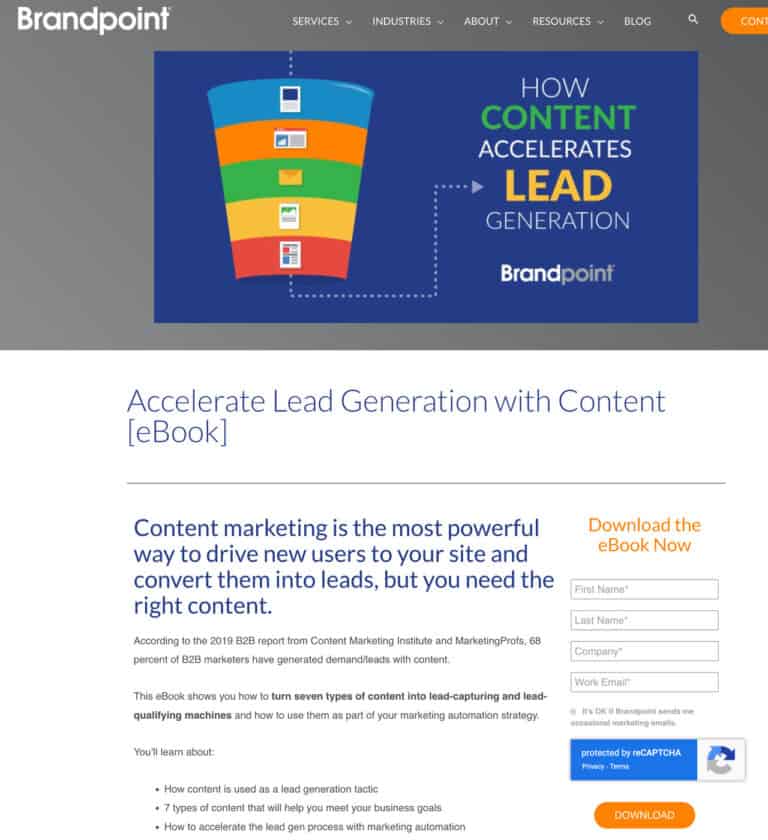 Most SaaS and content marketing businesses have short copy that is to-the-point and immediately states the reason or problem of the reader.
Then these companies go into what the free incentive is and what you will get.
No matter who long or short the copy is, copywriting requires the use of persuasive language paired with subtlety to gain a reader's interest and guide them towards performing an action.
For more help, check out my Youtube video on copywriting for beginners.
How Much Do Copywriters Make?
It's possible to make a healthy income as a full-time copywriter – even by working for only an hour or two per day!
Some copywriters charge a flat rate per project. They may charge $300 for a project and it only takes them a couple of hours to complete – that's $300 in one day!
Multiply that by the number of projects that can be completed per day and you're looking at a pretty good income.
In Canada, the average income of a copywriter is $50,000 per year with entry-level copywriters earning around $42,656 annually. Not bad!
And there are copywriters out there earning 5-7 figures per year.
Now, before you get all excited and think you have won the lottery, it has to be said that the income you make through copywriting depends on three things:
Your dedication
Your skills
Your experience
These numbers I'm throwing at you are earning potentials. So, if you have the passion to focus on a copywriting career, you could be one of those high earners!
And, if you're a beginner? Can copywriters for beginners really make this amount?
In the beginning I would caution you. If you have no marketing or copywriting experience from previous jobs, then I would base your rate on standard freelance writing rates.
For example, quoting $.12-$.15/word is standard for content online.
What Does a Copywriter Do?
A copywriter is someone who writes persuasive content for the internet or printed publications. They create informative content for clients and businesses in order to guide the reader toward performing an action.
However, not all copywriters write advertisements. I mostly create landing page copy and emails as a copywriter.
Plus, copywriters can have their own special niche such as medical copywriting, marketing copywriting, and technical copywriting.
Overall, copywriters are responsible for writing but they can also be responsible for:
Researching
Editing
Proofreading
Interviewing
Managing Projects
Sourcing Images
Planning and Implements Marketing Campaigns
A copywriter's role can also include SEO strategizing and social media planning if they are a marketing copywriter.
When it comes to defining what a copywriter does, it's safe to say that copywriters plan, research, and write using formats that work to gain the attention of the reader and persuade them to do something.
Copywriting Examples
Interested to know what copywriting looks like? Here are some examples you should check out:
Moosejaw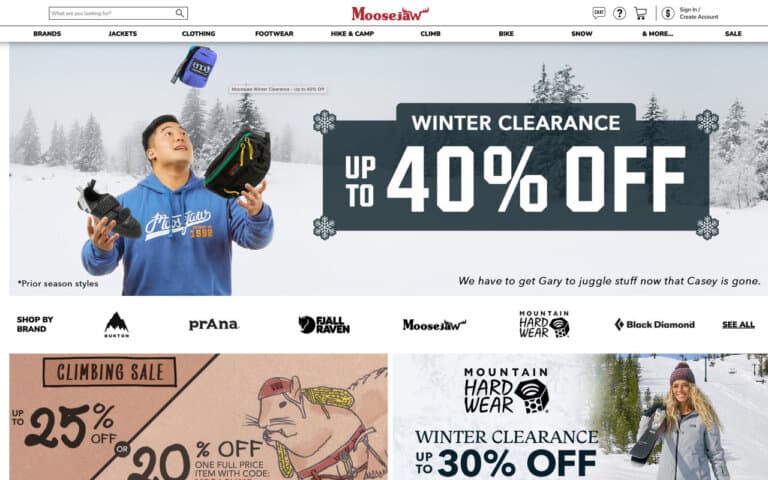 Moosejaw makes fun with their copy and ideas.
You can see for their header image it reads,
"We have to get Gary to juggle stuff now that Casey is gone"
The fun copy on their landing page extends to their ads for their deals.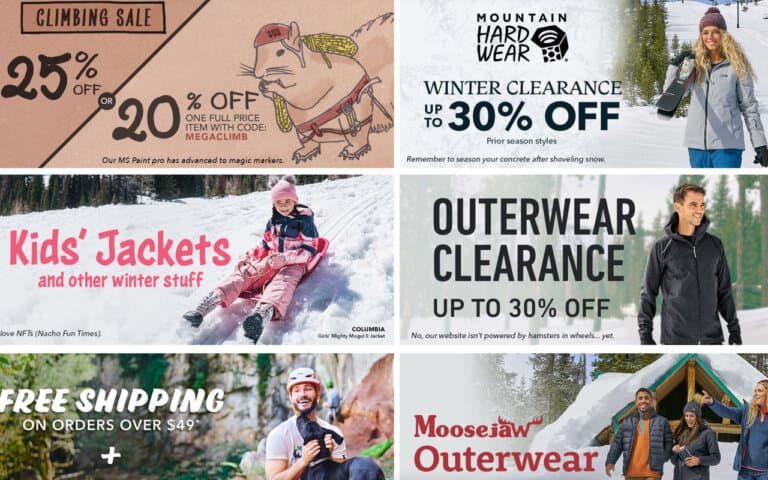 "Our MS pro has advanced to magic markers"
"Remember to season your concrete after shoveling snow"
"We love NFT's (Nacho Fun Times)"
"No, our website isn't powered by hamsters in wheels…yet"
BarkBox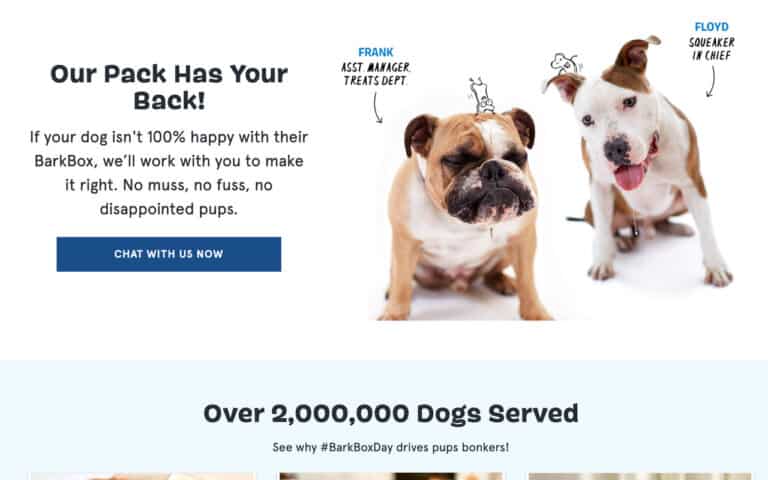 I've talked about BarkBox in other articles I've posted about copywriting and they never fail to disappoint!
Not only do the cute puppies grab your attention but the wording shows that this company truly understands their audience by offering a refund if your pup isn't happy with their Barkbox.
Innocent Drinks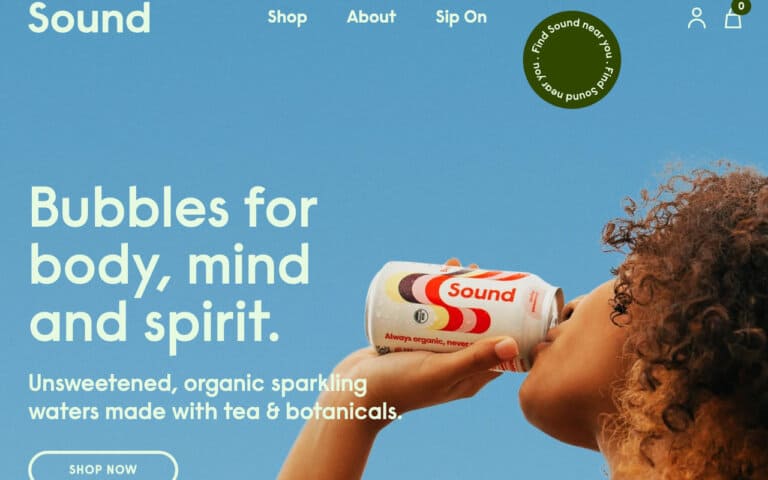 Check out the product description on this copy for Sound drinks. They company is highlighting how natural their products are using language such as "tea botanicals" to connect with their audience.
As a beginner copywriter, a trick to start writing copy for web pages like these examples, is to be highly specific.
When you mention exact ingredients, processes, tools, services, etc.. it will ease the anxiety of the reader.
Being presented with the "unknown" can cause anxiety, so to ease this, copywriters can ensure conversions with detailing the product or service.
OkCupid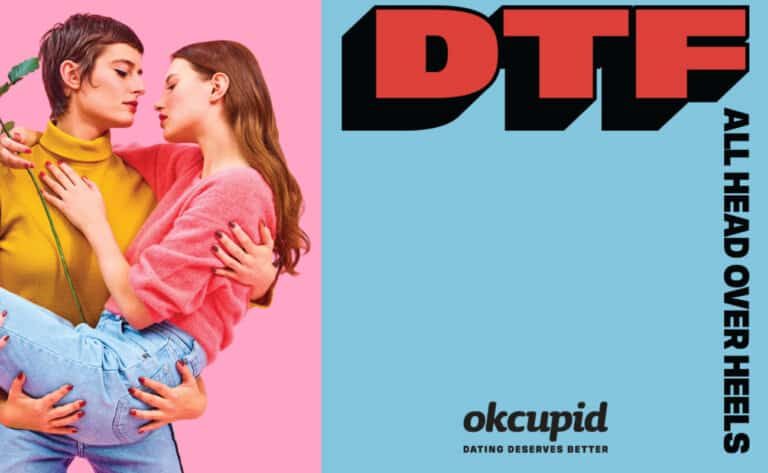 If you don't know what DTF means, I'm not going to explain it here but OkCupid is showing that they are aware of what dating sites are generally used for.
This company uses copywriting as a way to flip the script on expectations (and they explain it in their blog post).
They also speak to those seeking a genuine connection, they allow readers to define the "F" in DTF for themselves.
Gymit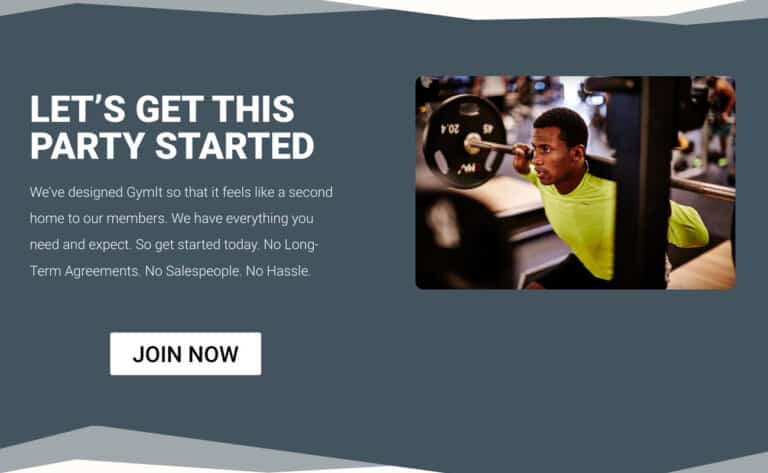 Gymit uses copywriting to gain the trust of users and entice them to check out their gym services.
They've taken the overall attitude average people have toward going to the gym and created this honest ad campaign.
Lego
Women You Should Know Lori Day shares this photo that has been circulating all over (including Yahoo News) about the lasting effect of Lego.
Lego has been around for years so you'd think the product would market itself!
However, they used the power of nostalgia and paired it with the importance of equality to create copy that is highly impactful.
The Basics of Copywriting for Beginners
If you're interested in getting into copywriting, there are some basic skills you should have under your belt in order to find success:
1. Educate Yourself on Copywriting
Right now I am reading "How to Write Copy That Sells: The Step-by-Step System for More Sales, to More Customers, More Often" by Ray Edwards and it is amazing!
I share this over on my Instagram.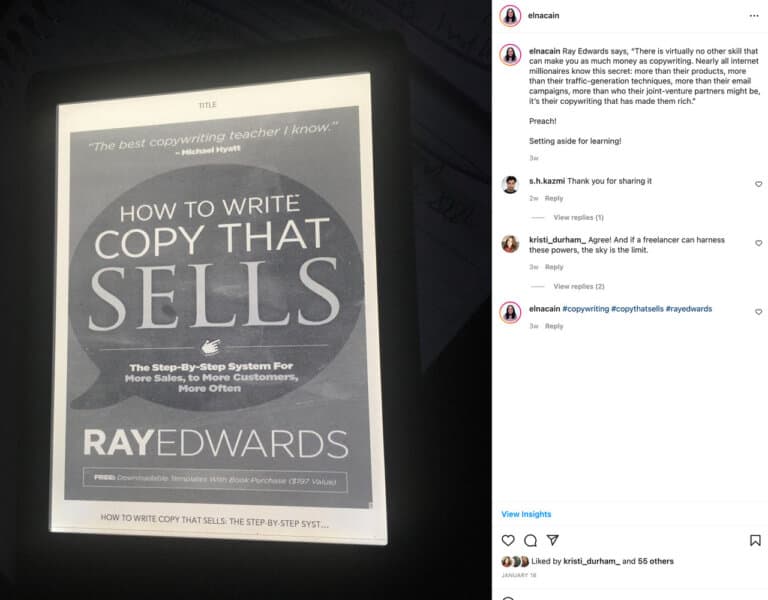 This book will help you learn how to write copy that doesn't sound too "salesy" but still attracts customers with an effective and easy-to-read style.
The author even has a free Facebook group you can join and a free online course you can take when you purchase the book!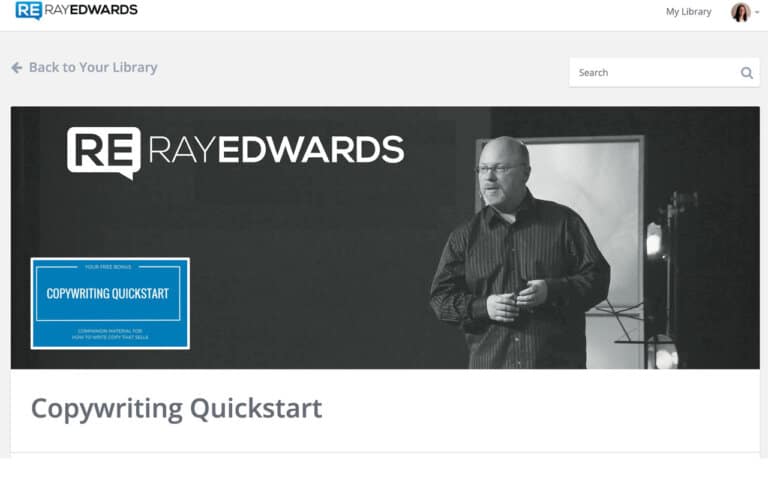 Take the time and invest in yourself by reading this copywriting book and course and enjoy the discussion in the Facebook group.
For more books, check out my list of copywriting books for you.
2. Create a Swipe File
It's always a good idea to have some ideas tucked away for inspiration.
You can create "swipe files" where you gather good sales pages, Facebook ads, emails, blog posts, etc. Anything you see that piques your interest, copy it or link to it in a folder or even a Google doc.
I have two swipe files I use for stats when writing my blog posts. So when I'm writing and want to refer to meaningful statistics, I simply have to open up my Google docs and grab the information I need.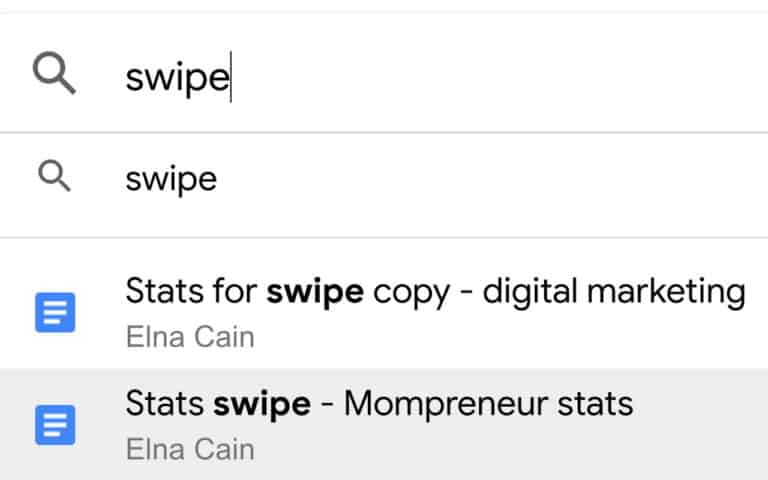 3. Pick Two Copywriting Services and Learn More About Them
Copywriting involves so much more than writing snappy ads or doing direct response copywriting. It can include marketing copy, social media copy, brand copy, technical copy, and more!
Instead of spreading yourself thin and trying to offer everything, start by picking two types of copywriting services and learn more about them.
You want to make sure you offer a writing service that draws on your passion and experience.
Here are different types of copywriting services to get you started (but there are many more out there!):
SEO Copywriting
Brand Copywriting
Social Media Copywriting
Marketing Copywriting
Public Relations Copywriting
Technical Copywriting
Thought Leadership Copywriting
Direct-Response Copywriting
4. Create a Writing Sample or Mock Sample of Your Services
When you're starting out as a copywriter, you need to show potential clients what you can do – but you probably don't have a lot of experience under your belt just yet.
That's okay! You can make up mock samples of your services and post them in a portfolio or write about them on your blog.
For example, if you are interested in writing email sequences, you can write a post called "5 Email Sequences To Add For Your Next Launch."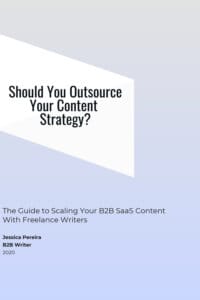 Or, you could make a sample Facebook ad for a pretend company and post that in your portfolio. This gives potential clients a great visual example of what you can do!
Write Your Way to Your First $1k student Jessica Pereira offers Saas writing and one of her writing samples is a mock up white paper and case study as a way to land higher-paying freelance writing jobs.
5. Find Copywriting Jobs
When it comes to finding a job as a copywriter, there are three main ways you can do this:
Search on job boards
Pitch to potential clients
Use social media to network with clients
As you're starting out, I suggest checking out job boards such as Contena.
Contena is a premium job board that curates freelance jobs from all over the internet.
Here's a recent job ad for a social media copywriter that pays up to $120,000/year or $10,000/month.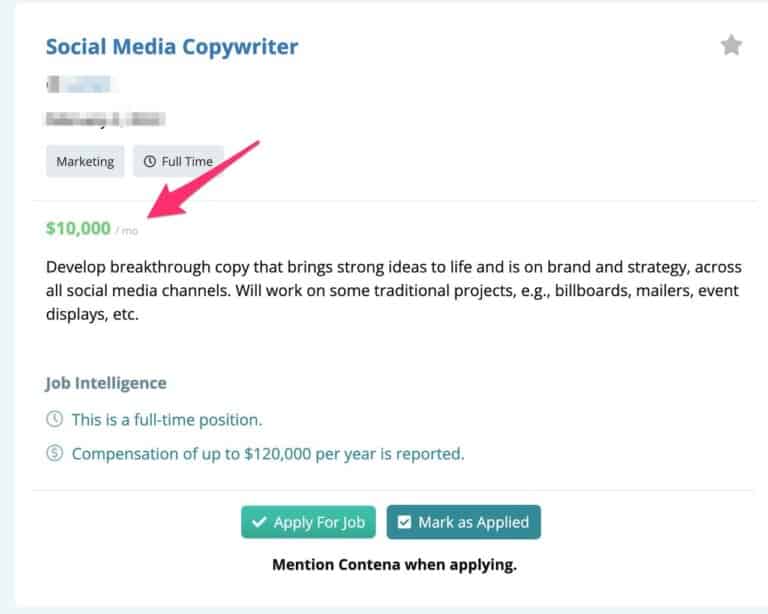 Using a job board like Contena will save you a lot of time, get you some paid work, and help you build your experience.
6. Optimize Your Website for Copywriting Clients
When you're setting up your writer website to showcase your skills and services, you want to make sure you gear it toward copywriting clients.
I would suggest looking at other copywriting sites and learning from their copy.
To get you started, here are some sites to check out. Take note of how these copywriters have niched down as a way to charge premium rates for their copy.
Look at how they position themselves as the expert in their copywriting service. Don't copy what they say, but use it as inspiration and a place to start your copy for your website.
Also consider displaying your copywriting rates as a way to attract only serious clients.
Key Copywriting Skills to Adopt
Once you have the basic skills down pat as a beginner copywriter, here are some additional copywriting skills you should develop after you get started.
1. Understand Your Audience and Their Pain Points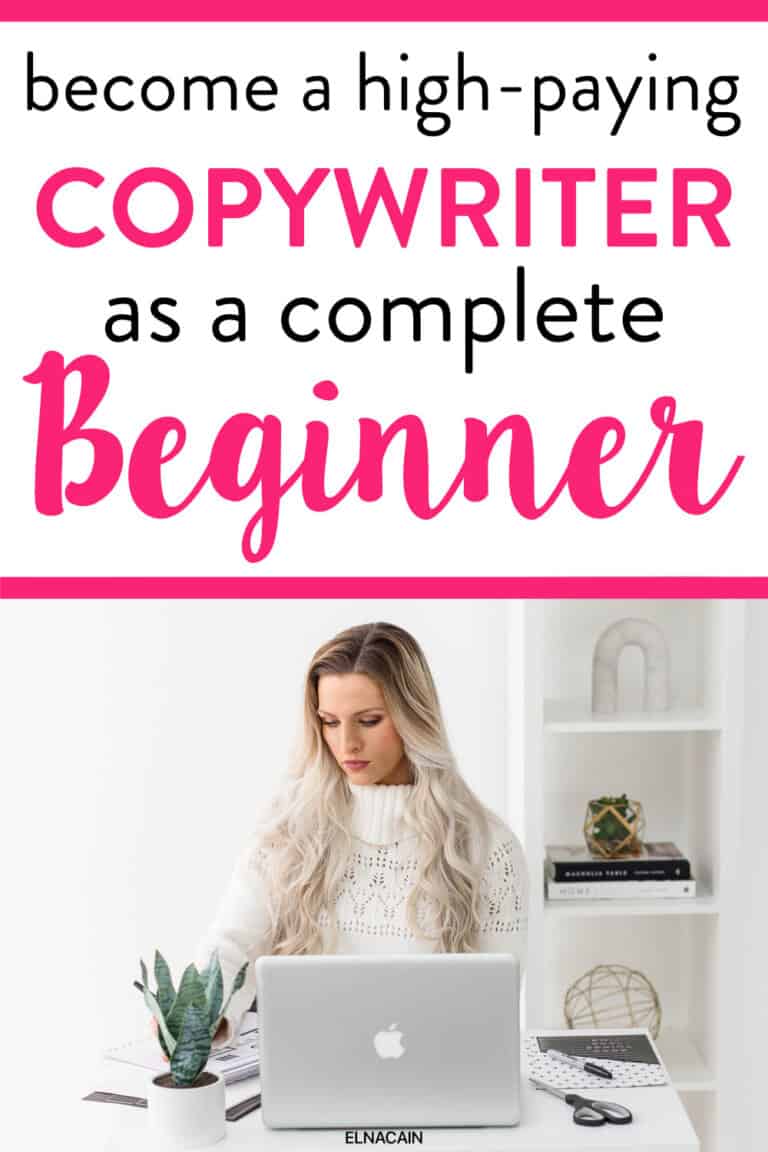 Customers look at products and services in relation to how they can help them solve their problems or inconveniences.
And these "pain points" are as diverse as your target audience themselves but generally relate to finances, productivity, support, learning, or the need to feel happy.
You can understand your audience's pain points through the following methods:
Online forums – Online forums such as Facebook and Reddit allow for honest discussions about common problems. You can find some great information about what your target audience is struggling with by reading posts or asking questions.
Comments and reviews – Positive and negative reviews will give you an idea of what products and services are working for your target audience and which are not. Look at reviews on sites such as Amazon as well as social media platforms like Facebook, Instagram, and Quora.
Use Google – You can take a more hands-off approach to understand your audience's pain points by using Google to check the search volume of a keyword phrase to see what they are searching for.
For example, you may be writing copy for a business that sells footwear.
Perhaps the biggest issue faced by the target audience is that the products they buy don't fit properly.
You can then emphasize your freelance writing client's attention to proper sizing, fit, and comfort.
Or you may be writing for a company that offers business coaching services and find that many business owners are looking for advice on how to solve their accounting issues.
You can then focus the copy on how your client can help them sort out their finances.
2. Always Emphasize the Benefits and Not the Features
A feature is something a product or service has or is.
On the other hand, benefits are the outcomes or results the user will experience and using them in your copy will make it more personal.
So when you are selling a product or service through your writing, talk about the benefits first and include the features at the end.
This is the formula used by many successful sales pages!
You want to get the reader emotionally involved and imagining how a product/service can help them first before letting them know how it all works.
3. Use the Copy Your Audience Uses
Knowing what your target audience's pain points are is important but you also need to understand who you are talking to!
You can get a better idea of how to speak to your audience by sourcing Facebook, comments, and even replies you get from emails (if the copy is for your own pages or products).
This will give you an idea of what kind of language they will connect with.
For example, over on my Smart Mom Ideas blog, I can look at the comments around my pregnancy or conceiving blog posts and find how my readers write their copy. This can help me write a sales page the speaks right to my audience….because I'm using the same phrases and words as they are.
Go out and find the copy your audience uses and inject it into your sales pages or email funnels.
4. When In Doubt, Use a Copywriting Formula
If you can't quite figure out how to organize your copy or keep it short enough for blurbs and ads, here are some copywriting formulas you can always try:
PAS (Problem – Agitate – Solve)
In this formula, you identify a problem, agitate it, and then offer a solution. This is a most popular copywriting formula and you'll see this used quite a bit on social media platforms.
The 4 U's (Useful, Urgent, Unique, and Ultra-Specific)
The 4 U's focuses on being useful to the reader, providing a sense of urgency, highlighting the uniqueness of the product or service's main benefit, and being super specific while doing so.
This formula is perfect for quick and snappy Twitter headlines and other forms of social media copy.
AIDA (Attention – Interest – Desire – Action)
This copywriting formula works by getting the reader's attention, providing interesting and appealing information, and highlighting the benefits of the product or service.
AIDA can be used for landing pages, sales pages, spoken ads, emails, direct mail, and more!
I use it for my emails and once time it helped me generate $1k in sales 🙂
5. Make Your Copy Easy to Understand
Nowadays, people are more likely to skim through a Facebook post or magazine ad than to actually stop and read it.
For this reason, copywriting has to be clear and concise.
While you are trying to outline the benefits of a product or service and how it can help your target audience, you need to keep the language simple.
In general, try to write on an 8th-grade level.
Here's a snippet of one of my Twins Mommy post in Hemmingway.
The readability score is a grade 7.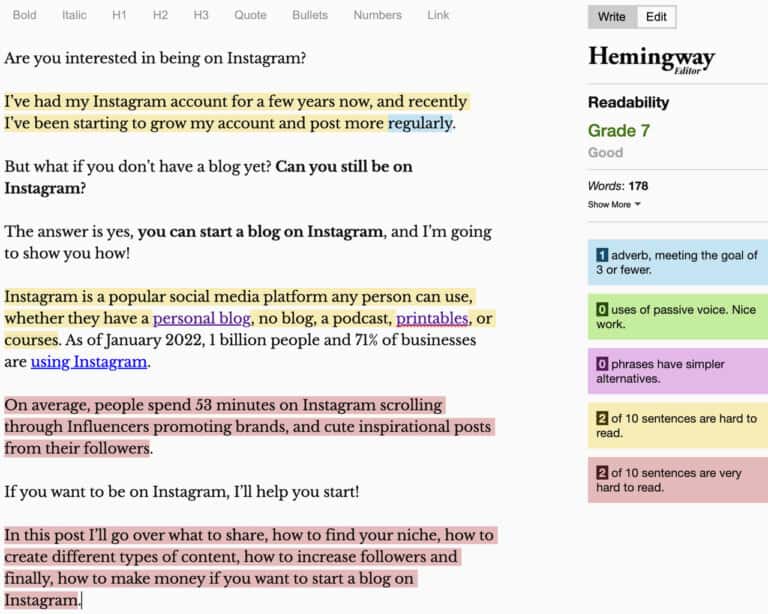 That's not to say that your audience won't understand anything else but making your copy easy to understand increases the likelihood that someone will stop and read it.
You can also use visuals to separate your text, if possible.
This makes the content more interesting and helps to break up the content into easily digestible chunks.
6. Use Emotions to Tap Into the Problem
Get in the headspace of your target audience and use emotional language to help people relate to your writing.
When you integrate sensory words into the copy, people will be nodding their heads because what they are reading is exactly how they are feeling.
Emotional language can be used to create a sense of loyalty, confidence, fear, anger, and curiosity. Here are some examples.
Loyalty – Committed, gratitude, tradition, neighbors, together
Confidence – Recommended, achieve, pioneer, rooted, specialty
Fear – Alone, beware, fail, mistake, regret
Anger – Endless, envy, hassle, pointless, reclaim
Curiosity – Discover, eye-opening, little-known, rethink, secret
Just be mindful that you are not throwing in emotional buzzwords for the sake of it.
Really try to step into your audience's shoes and use words that describe their experience.
As a beginner in copywriting, you can try using emotional-based language in your headlines.
One person that has nailed this is Sophia from By Sophia Lee.
She gets inspiration from Buzzfeed headlines and creates highly engaging headlines that get clicked on Pinterest and has helped her drive over 300,000 pageview to her blog.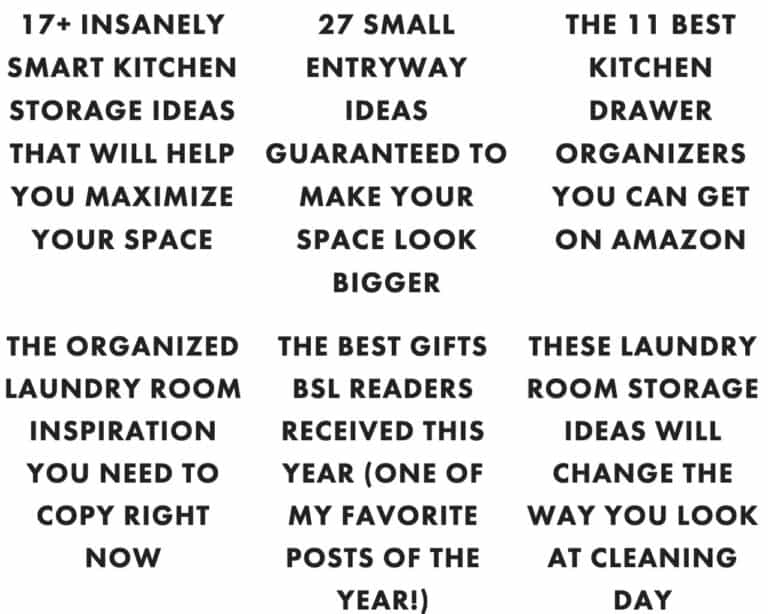 7. Be Specific when Describing Your Audience
As you can see, people connect with emotions.
Instead of simply labeling your target audience, be more specific when describing their experience.
For example, don't say, "As a busy mom, I'm sure you're running around doing errands."
It's not that busy moms won't connect with this but this generic statement isn't going to grab their attention.
Instead, describe specific things that busy moms are doing such as, "Raise your hand if this is you: You're running late…again, and this time your baby is hangry after you picked them up from daycare but you suddenly realize you need to get milk for tomorrow."
What mom hasn't been in this situation or one similar to it?
It really speaks to the stress felt by moms who feel their lives are hectic.
Ready to Get Started?
Now that you know what a copywriter is and the skills you need, it's time to get started with this amazing career!
There are freelance writing gigs out there looking for freelance copywriters and money to be made doing so.
So, did this copywriting for beginners guide help you?
Let me know in the comments!
Remember to pin me!