Job boards for freelance writers can be a hit or miss, right?
As a new freelancer one of the easiest ways to find writing jobs is by using job boards.
You can actually find amazing online jobs, but you can also be hit with low-paying duds.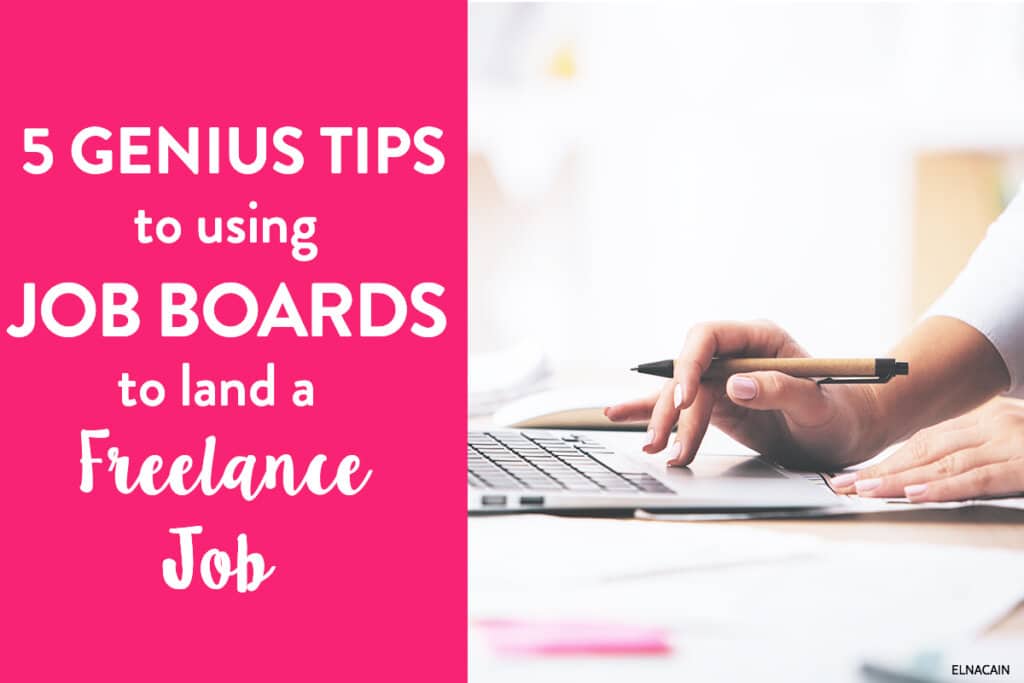 How do you know if you find a legit writing job or one to run away from?
On the upside, writing job listings are an easy way to access paid opportunities and samples for your portfolio. If you want to have more success winning gigs on job boards for freelance writers, check out these proven strategies.
1. Develop a Pitching Process
When I first started out, I had to develop a pitching process so that I knew which job boards I hit and which ads came from which job boards.
And, what's great about having a process when you start using job boards is that you'll see more success. Just picking a time frame – say, ten days – makes the whole task more goal oriented.
To help track the job boards you visit and the job ads you applied to, make sure to pick up the Productivity Planner for Freelance Writers.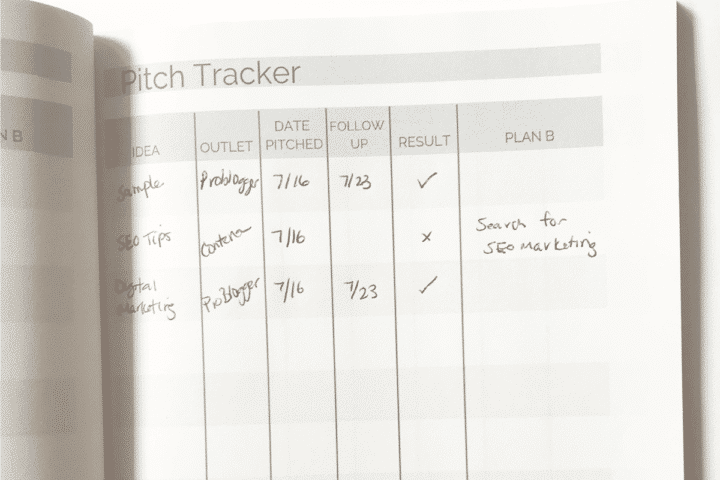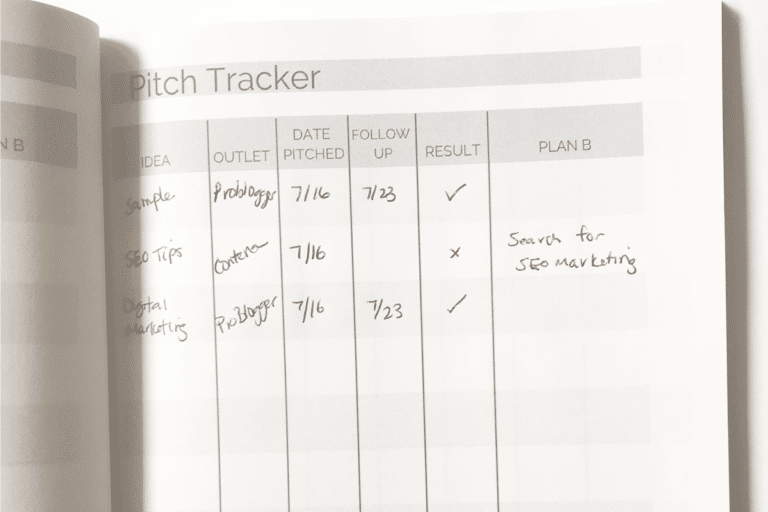 It has a built-in pitching tracker!
2. Check and Apply Often to Job Ads
The key to getting online writing jobs on job boards is to check and apply often.
If you see an amazing job listing and think, "I'll apply to that later today," you've missed your window. Devote time each morning and before you go to bed to apply for writing jobs you are remotely interested in.
Don't just stop after a day or two of applying. It can take time to build up a profitable client list.
As I mentioned, giving yourself a time line helps so much. In my course, Write Your Way to Your First $1k, I have a Book Clients in 30 Days Challenge.
I encourage new freelance writers to put themselves out there every day and see if they can land a gig or two. And many course students see success when they take action and check and apply to job ads.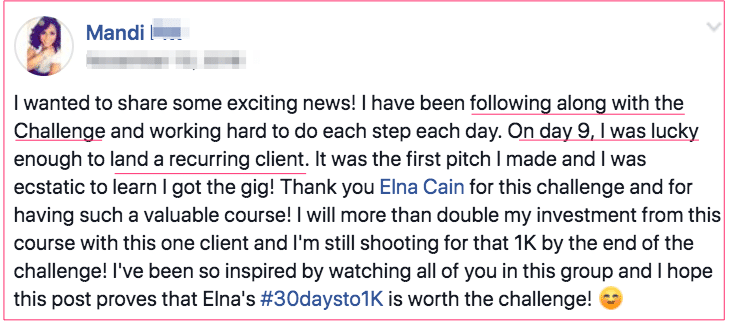 2. Make Your Pitch About The Client
It can be easy to go on and on about how great you are as a writer when applying for a job.
We want the client to know they are getting someone that fits the job perfectly, right? While it's important to mention a few of your highlights and experience, try formatting the pitch's focus on them.
Instead of saying, "I'm an expert dog writer who has been published on Dog Fancy," try "My two-years experience writing for Dog Fancy gives me a valuable edge because I am able to give your readers the content they truly crave from a dog blog."
See the difference?
The first statement is all about you and how you were featured on Dog Fancy. While this can have it's place in a pitch email, you can optimize your pitch by changing your language to reflect the prospect's interest.
3. Be Human, Not Salesy
Don't try to win a freelance writing job over by pulling a rabbit out of your hat. Just be you.
Of course, I mean be the you that is an amazing writer, not the you that rolled out of bed to the chorus of, "What's for breakfast, Mom?"
Instead of selling yourself when you apply to job board ads by saying, "I can deliver the best content in under 24 hours at the best price," just talk to them.
"I love what you are doing on your mommy blog, and I am already bubbling up with several article ideas that I think would be a perfect fit for you," sends a more genuine tone.
The thing to remember is that companies that place ads on job boards expect hundreds of pitches in their inbox.
To stand out from the rest, make your email personable and authentic. Clients will appreciate this.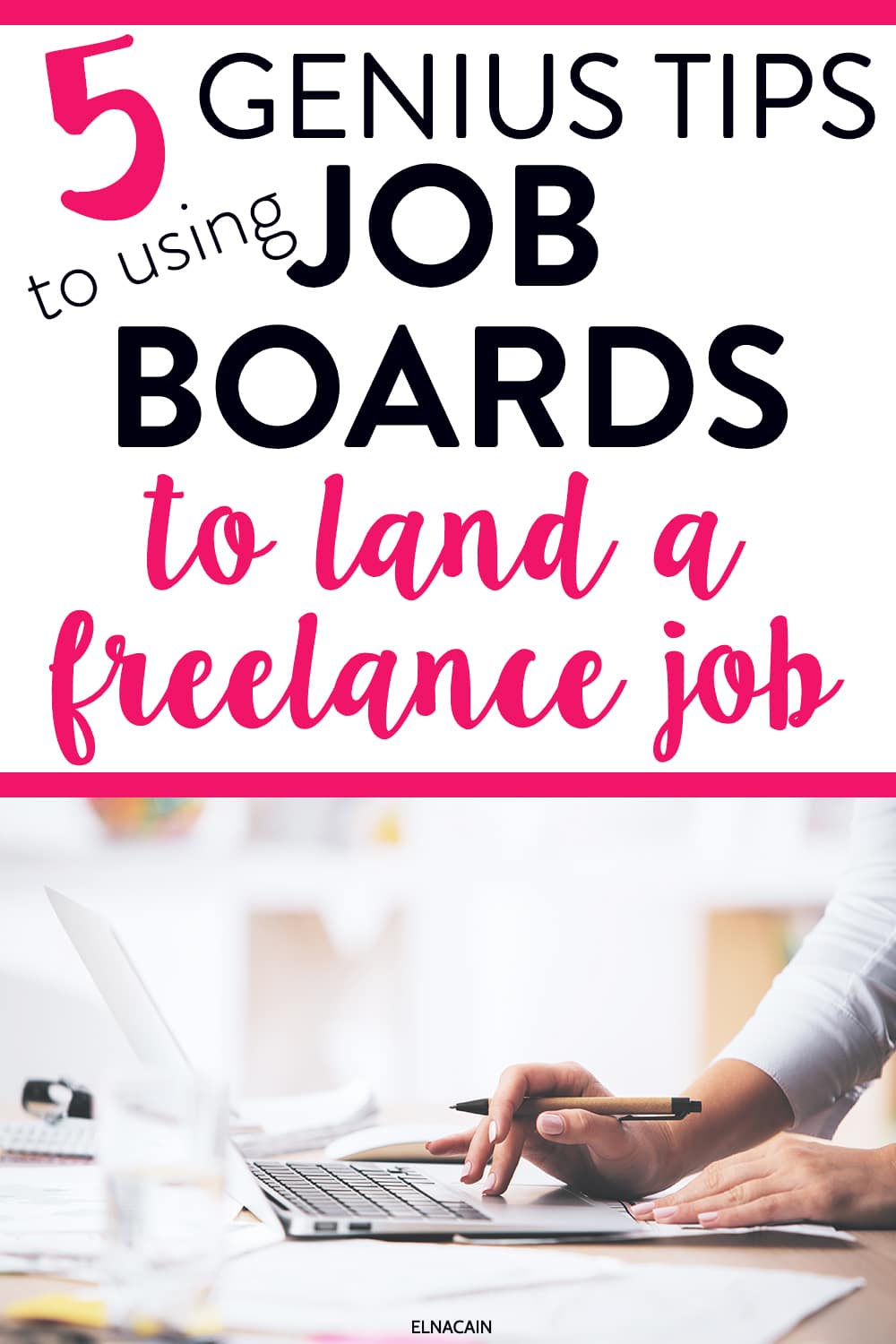 4. Don't Copy and Paste a Template
Look –
I know you're probably busy with your full-time job and family to take care of to craft a customized pitch email. One of the tactics I use as a blogger is to automate and batch as much as I can. And sometimes that means using templates.
But, using social media templates or even a blog post template is fine. Once you start using pieces of content that's specific to a person or brand, you run the risk of sounding disingenuous and off the mark.
Each pitch email needs to have some level of customization to fit the potential client. Plus, template emails are easy to spot.
Writing customized emails will take longer, but it will gain you more clients in the long run. Trust me!
5. Use Several Job Boards
Start visiting other job boards to find more online writing jobs. While Problogger might be a rich source for jobs, don't knock using other less popular job boards.
Visit these job boards up to twice a day and take note of any fresh jobs and apply to them if they fit your niche.
My favorite job board is Contena. While it is a paid job board, what I like about it is that I know I will get quality jobs on this board.
There are varied niches from sports writing to marketing writing to high school course curriculum writing. Any type of writing types are there for sure!
Here is a typical listing on Contena's job board:

Job Postings to Stay Away From
Sometimes the job ad you think is too good to be true, REALLY is too good to be true!
In order to protect yourself and your money, steer clear of these job postings:
Anyone asking for a Skype interview: Just say no to Skype interviews since most are phishing scams. The ones that might be legit are a waste of time. Most clients can decide if they want you to write for them through a few emails. Phone interviews are sometimes necessary if the job is complex or the client likes to explain things over a quick call rather than email. However, calls can be costly time sucks, so it is best to limit them when possible.
Clients who will pay you to get published on high authority sites: Some clients want ghostwriters to write articles for top websites such as Forbes and Huffington Post on their behalf. The problem is that the client doesn't already have an established relationship with the publication and is looking for you to do all the dirty work. Many of these jobs will only pay you for the article if it is published on a top site. This is just a big waste of time.
The cheap and demanding: If someone is offering to pay pennies per word and has a long list of requirements and demands, then quickly move on. This person thinks they are God's gift to freelancers. What they really are is cheap and impossible to please. They will be a headache to work with, and you won't even have a decent paycheck to make you feel better about it.
For more help, make sure to read my 8 Red Flags to Avoid When Finding a Freelance Writing Job.
Job Boards Can Be Great
Feel like you have sent a hundred emails with no success? Don't lose hope!
See what you are missing in you pitching process and pitch email. You might not be giving off the right message.
Be sure you are following all of the directions in the listing, too. Some clients want to filter out writers and will use a keyword or phrase to do so.
The trick to landing writing gigs on job boards is to pay attention and be persistent.
Over to you – tell me your success stories using job boards! I want to hear them!