You've decided to ditch that 9-5 job and be a freelancer!
Yay!
I'm a freelance writer, and I get paid to write for business! It's the best, and I want that for you too.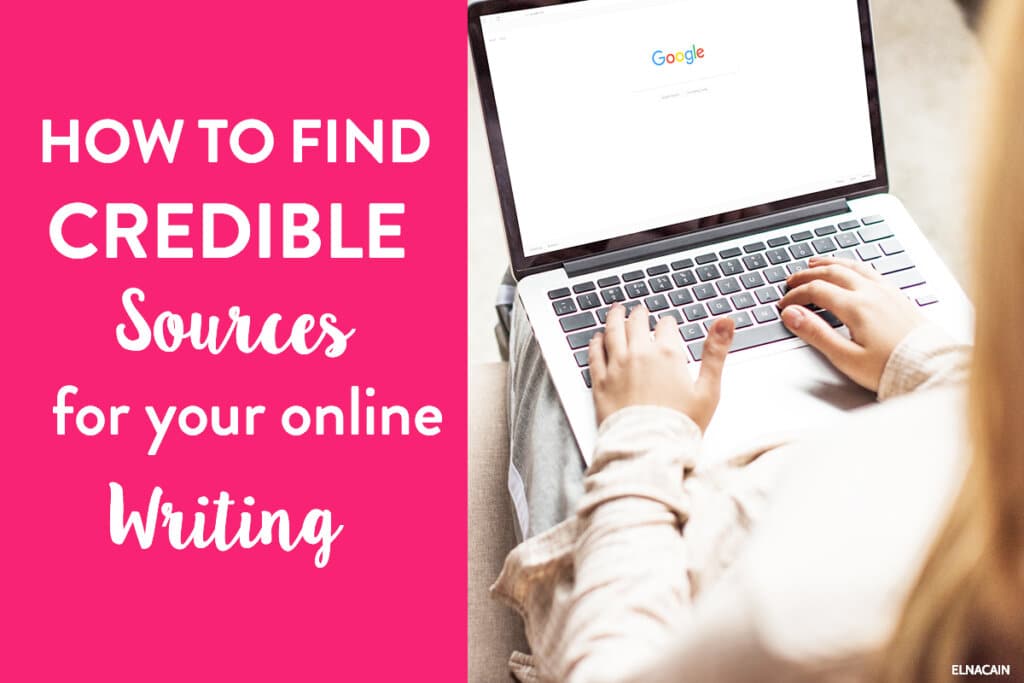 But, you might be asking, what is freelance writing? A freelance writing client asked me to write a blog post about Instagram marketing.
Oh, boy!
You know what Instagram is – you're on it ALL. THE. TIME – but your client wants you to write about the marketing aspect for businesses.
You're a new freelance writer, and you have something in your arsenal that can help you through this all.
It's Google.
Finding credible sources for research has never been easier.
But, be warned – not EVERY search result on Google is credible. What makes a credible source?
And not every blog you source in your article is relevant or an authority in your industry.
If you don't have time to read the post, check out my YouTube video instead!
Client Expectations for Their Content Strategy
When you land a freelance writing job, you will quickly learn that clients expect certain things from you.
You are now a freelancer, not an employee, and that means:
Being responsible for invoicing your clients
Answering emails from your clients
And more
As you see, freelancers wear many "hats," but that is a great thing!
You are in control of all of this.
But, that's not to say you shouldn't listen to the client and their expectations. They hired you to write something for them, and now you have to deliver.
Typically freelance writing clients expect:
You write engaging content
You write for their audience (marketers, business owners, beginners, moms, etc..)
You are professional (no ghosting from you!)
Your content is up-to-date and has credible sources examples
Let's tackle the last client expectation – credible and reliable sources.
What Makes a Credible Source?
As a new freelance writer, you may not know what makes a credible source online.
After all, when you search on Google, Google gives you page after page of results.
You've probably learned in high school or college that a credible source is backed up by research and is peer reviewed.
Unless your freelance writing niche is health or educational, you won't be using these types of sources for your online writing (but you might).
Instead, what makes a source credible online is:
It's current
It's from a popular and/or authoritative blog
The source is well known in its industry
The information is from a trusted source (ex: Jeff Goins, Amy Porterfiled, or Micheal Hyatt)
You Use Google The Wrong Way
Your first project is a 1400-word blog post on Instagram marketing strategies for online businesses.
So, what do you do? You go to Google and type in our search term: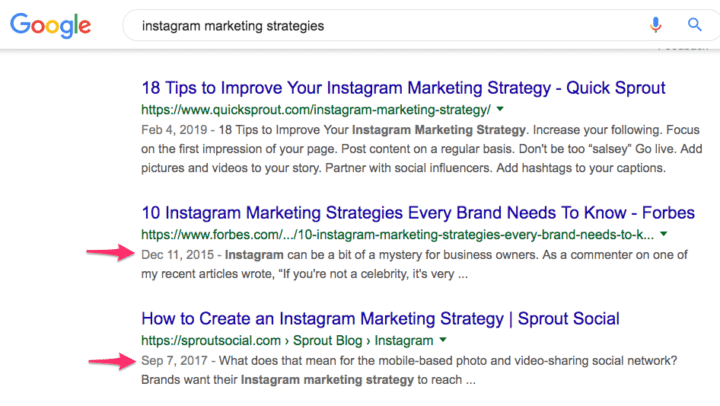 You quickly see that most of the results are years old.
Instagram is a social media platform that changes constantly. You can't rely on those sources to provide up-to-date and relevant information.
So what do you do?
Time Saving Hack to Finding Credible Sources
How Do I Find Reliable Sources?
One easy and quick way you can find reliable and credible sources for research is to only search popular and authoritative sites.
But, maybe you think that's too time-consuming.
First, you have to find the blog, then search the blog's content and then visit another credible blog and do the same thing.
This can be time consuming.
Instead, do everything on Google.
Go to Google and type in site:(blog URL) (niche topic).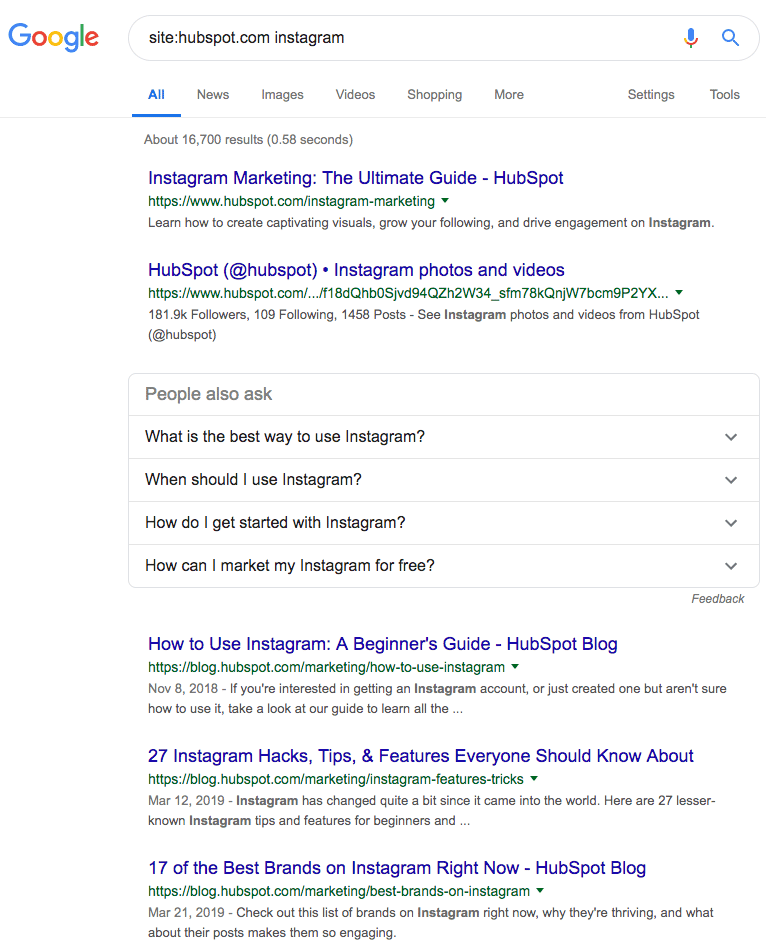 You can open a new tab and use a different credible blog and search their blog: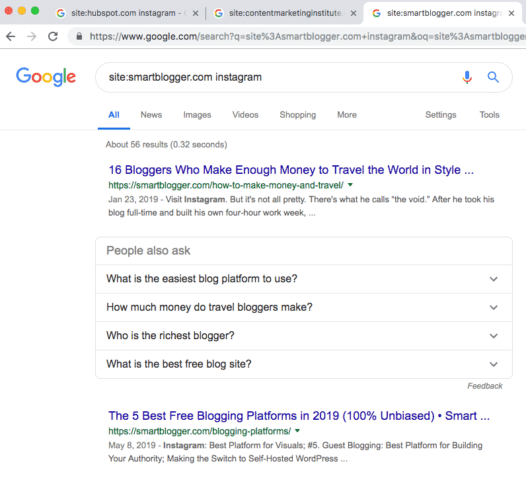 Now, the only thing that you need to know are the authoritative blogs in your industry.
If you are brand new to your freelance writing niche, this might pose a problem.
But, I have a solution for you!
Simply search for your blog topic in Google and see the blog names of the first few results.
If you don't know if they are a leader in your industry, just check out the site's traffic using Similar Web.
For example, if I decided to become a pet writer, and my first project is about pet care for seniors, I can run a Google search to see what's out there.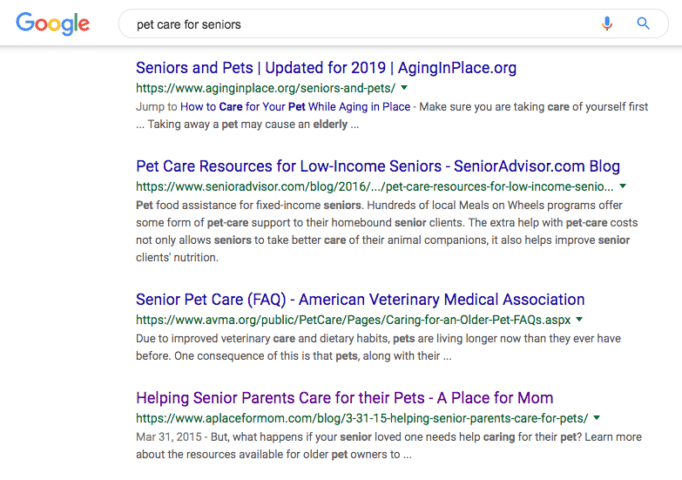 I can go to Similar Web and check each of these blogs to see if they are popular.
For a Place for Mom, they receive almost 1 million visits to their site. I know, as a new freelance writer, that this is a credible source for my online writing.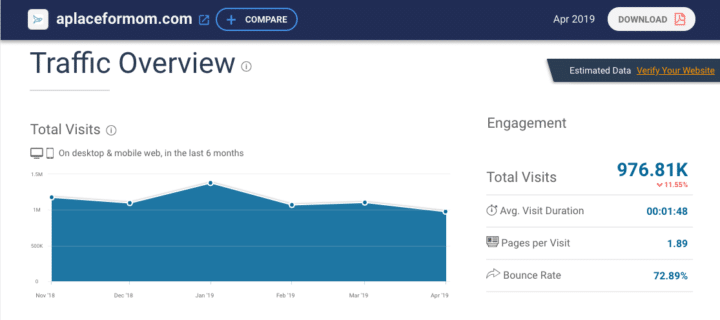 Using Google's Search Tools
Did you know that Google has a tools bar in its search results?
You can use the date tool to only search for up-to-date and relevant sources for your freelance writing article.
So, if you don't want to use the site: method, you can plug in your search topic, press tools and select Anytime and Past year.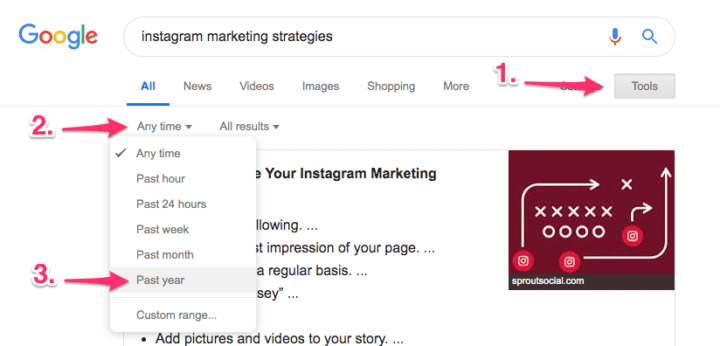 Now, my search result for credible sources will be within this year. This is also a time saver.
What About Finding Journal Articles for Clients?
If you have a medical client, health client or a client in an industry that requires journalistic sources, you can find them easily using Google Scholar.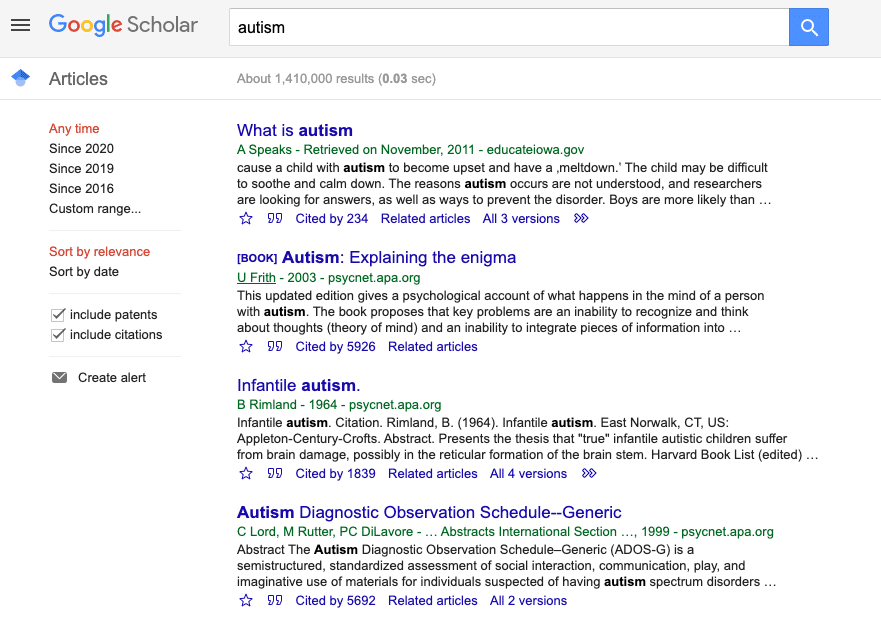 Another database for journal research articles is Mendeley.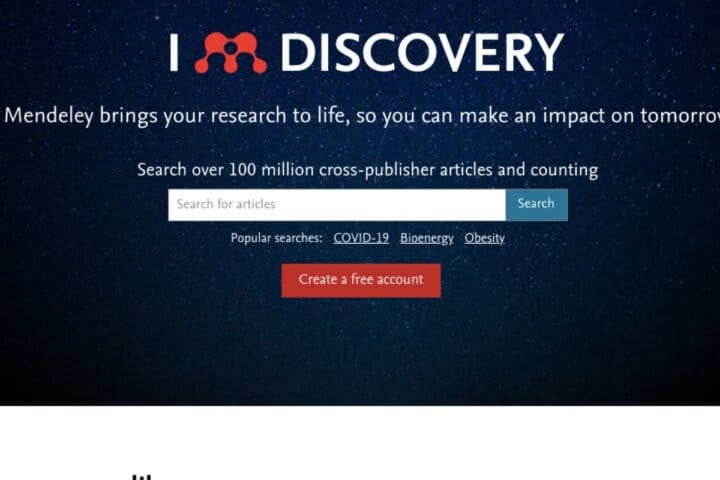 Finding Credible Sources the Right Way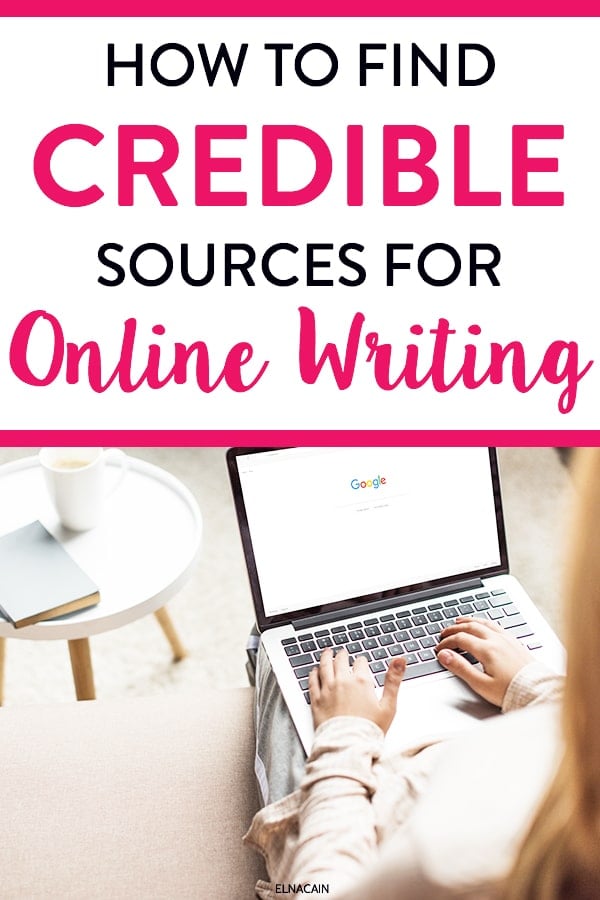 Look –
I've been a freelance writer for a few years, and the one thing I always am searching for are ways to save time.
I'm a mom to twins, run a house, meal plan, have multiple blogs and freelance writing clients.
I have a lot on my plate, so if I can find easy and quick ways to search for credible sources and figure out what makes a credible source when I'm writing, you bet they will become part of my writing process!
Over to you –
What's your favorite way to find credible sources?