Do you dream of being a travel writer?
Sitting with your toes in the sand, writing about your latest hotel stay or the amazing brunch you just had at a quaint little bistro in Paris.
While this is what most people think of when they think of travel writing jobs, there are actually many different types of travel writing jobs.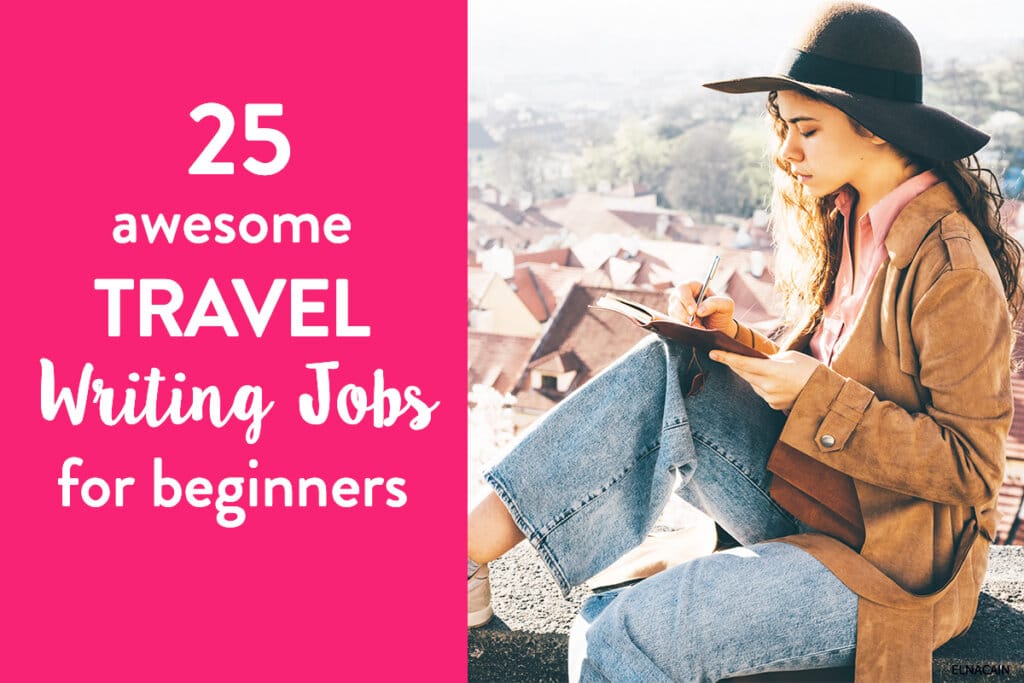 Modern travel writing is not just about getting comped to take the latest and greatest vacations and stay at the fanciest hotels. There is a lot more to it than that.
In order to be a travel writer you have to really know your audience and be knowledgeable about the travel industry.
You have to write your copy, articles, or advertisements, not only for your client (or employer) but also for the audience. Write in a way that captures the audiences' attention and doing that will get them to act on a call to action.
There are many different writing jobs that you can do as a travel writer. You can either work on a freelance or contract basis, work as an employee, or a blogger.
Let's first look at what travel writing really is and then look at different types of travel writing jobs and places to find travel writing jobs.
What is Travel Writing?
Travel writing is the idea of writing about your travels or travel destinations in different media types of content.
Your travel stories can be shown in magazines, on blogs, in publications, in print or in marketing material brochures.
Travel writing relies heavily on story-telling ability by infusing the senses to appeal to a travel-based audience.
From writing about restaurants in Dubai to the water activities in Barbados, as a travel writer, you must be able to help a reader imagine themselves there.
Travel writing can also help you land clients in the hotel industry, food and catering industry, cruise industry, car rental industry, and travel agencies.
Let's take a look at some of the best travel writing jobs for beginners.
1. Travel Magazine Writer
While it might be more difficult to come by getting a travel column for the New York Times, there are many different magazines that pay beginner freelance writers for travel related articles.
Magazine writers can write about anything from how-to guides on fixing an RV to articles that discuss a certain destination in detail.
While many of the travel magazine writing positions are pitch based and are often one-off articles, there is the possibility to become a regular contributor. Magazine travel writers can write small articles or larger feature articles.
As a beginner, don't be afraid to pitch for feature articles but also be ok with smaller pieces until you have built up for your portfolio.
Plus, seeing your name in print for any length of article is just so satisfying.
2. Travel Copywriter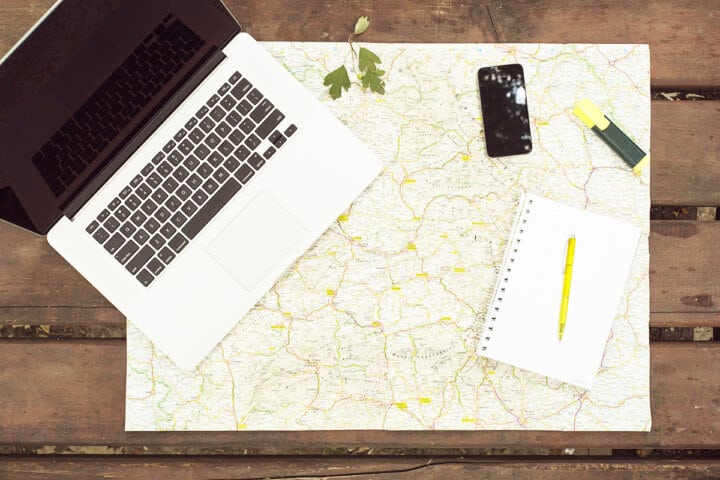 Travel copywriting can be anything from writing copy for a website, travel brochures, or any other print or web based publication.
Technically, anything you write is "copy."
Being a good copywriter for a travel website can help drive more traffic to the company's website and thus their product (hotel, cruise, tour, etc) or help them achieve another goal.
Travel copywriting can include things like writing eye-catching copy on the site's homepage or descriptions of destinations or accommodations. The most important thing about being a travel copywriter is that you need to make sure that you are writing in a tone that resonates with your client's audience.
As a beginner travel copywriter, you can either search job boards for copywriter jobs, or directly reach out to companies that you would like to work with.
Introduce yourself as a travel copywriter and point out how having better copy on their site or their print material can lead to more leads and customers for them.
3. Hotel Ads Writer
Hotel ads can make or break how much business a hotel gets. A good ad can make the difference between someone clicking the book button and going to finding a "better deal."
A good hotel ad shouldn't just focus on the features of the hotel (free Wi-Fi, a pool, conference room, etc) anyone can write a list of things.
A great hotel ad makes a potential customer feel that they are already there experiencing all that hotel has to offer.
This goes for any type of ad or copywriting. You can absolutely be a great travel writer with minimal experience if you focus on telling a story with this type of travel writing job.
How will their customers feel when they are staying in that hotel, what will they experience? Share the experiences of previous customers and use their stories to help sell the hotel or destination.
4. Social Media Travel Copywriter
Travel writing jobs for social media is different than any other kind of writing.
In most cases you have a very limited amount of words you can write to get your point across. Being a travel writer for social media isn't just about posting images of beautiful sunsets, it's about engaging the audience.
There are two main goals when it comes to social media posts, to have people share them or to have people click through. In order to be a successful social media travel copywriter you need to be able to make customers do one of these two things.
Getting click throughs and social shares can help to grow brand recognition and gain more customers or repeat business.
5. Travel Blogs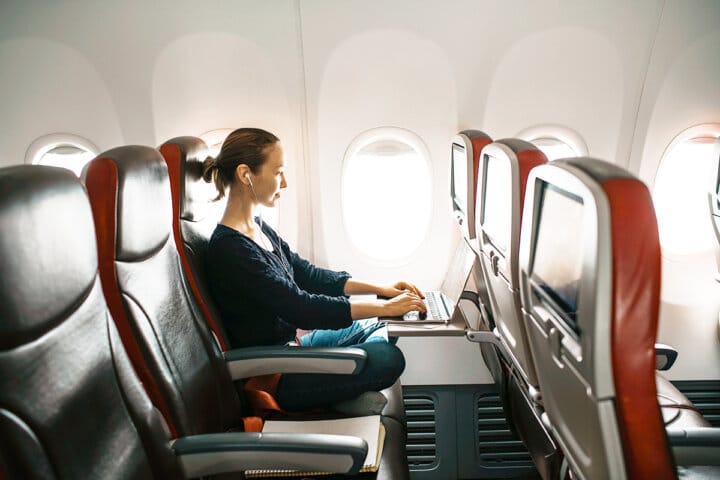 While you can certainly start your own travel blog, there are many different travel blogs out there that hire freelance writers. This could be a travel writing job for a specific business related to travel or a blog that makes money from travel related affiliate links.
If you do start our own travel blog, you can also connect with travel related businesses and get sponsored post opportunities.
6. Travel Press Release Writer
Press releases are a vital tool in the travel industry.
Whenever a new hotel opens up, a new cruise is debuted, or some kind of new tour is released, companies should be writing a press release to get that information out there.
Press releases are not advertisements, they are information based.
The purpose of a press release is for the story to be picked up by other publications and drive more traffic to the destination or event. There is always business for writing press releases for the travel industry as there is always a new event happening, a new type of travel product coming out, or some type of new travel related story.
7. Travel Ebook Writer or Ghostwriter
Amazon and other ebook retailers are packed with travel publications. Both people and brands are self-publishing ebooks as a way to gain customer interest.
Writing travel ebooks is a little more work, as they are much larger pieces of content than your average articles. Ebooks generally run between 20,000 to 50,000+ words.
Ebooks can either be written and published by a writer within the company or by a ghostwriter. The topics for travel ebooks can range from guides to books about specific destinations.
8. Travel Description Writer
Just like with hotel ads, there are many different descriptions within the travel industry that need to be well written. Product and destination descriptions are two of the most common types of description writing in the travel industry.
A good description writer is able to write about a destination or product and make the individual reading it click and buy.
When it comes to product descriptions, it's not just writing about suitcases, a trip to the Carribean is also a "product."
There are so many different possibilities for this niche that they are literally endless.
While many people think that you have to actually travel to be a travel writer, that is not the case. There certainly are some perks that travel writers can get that writers in other niches might not.
For example, if you are employed with a particular company, they might pay for you to stay in their different hotels, send you on a new tour they just rolled out, or send you travel related products (like luggage) to review.
When searching for travel writing jobs for beginners there are several different tactics you can use.
You can directly reach out to specific sites and brands and pitch your services. Pitching can take awhile, so don't get discouraged and make sure you have good follow up.
You can search job boards for travel writing positions, there are many, many out there that offer a variety of different types of writing jobs.
For example, here's a small sample of travel writing jobs on Contena's job board.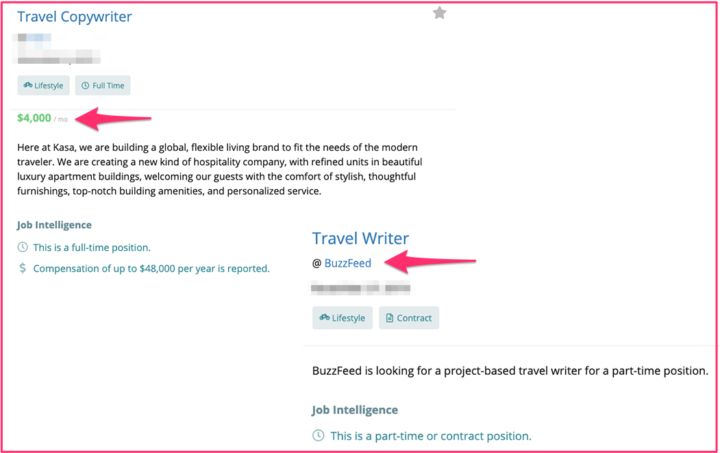 9. Freelance Travel Journalist
Travel journalism is different from travel blogging. Mainly because travel journalists report travel-related facts rather than opinionated pieces.
In some cases, a degree may be required, depending on whether you're taking on an employee position or a freelancing position. However, a degree is not always required.
Either way, there's enough work to go around!
But what do you write about? Being that the travel industry is so huge, there are many topics you can choose from:
Blurbs
Documentaries
Articles
Tourism-related information
And more!
You can write for several types of clients such as magazines, online job boards, or you can find your own clients.
10. Special Interest Article Writer
There are tiny little micro topics that are so narrow and focused that they fall into this special interest category. Special interest articles focus on one particular aspect of a destination.
Here are some examples:
Vegan restaurants in the United States
Beaches in Australia
Schools in India
Orphans in Japan
Cuisines in China
What's best is that you get paid to…learn while you write, which is, what I feel, the best type of travel writing job to have.
11. Destination Article Writer
A destination article writer is one that writes about either a specific destination (Paris, France for example), climate destinations (such a polar or tropical), or some other category, such as mountainous.
You'll write on various topics about your destination. Immerse readers in the culture, music, food, and beauty of the destination before they step foot on the land!
What's great about this is you might land some gigs where the company will pay part of your travel expense to these destination spots.
You can also pitch unique ideas that are personal like your destination wedding to the Bahamas for example!
12. Writer for Holidays and Special Events
The holidays are a wonderful time for many families. Traveling during the holidays means there's always a lot going on.
Where are all of the fun holiday events for families? What are the best traveling tips people with all different family sizes and budgets during the holiday season?
Planning the trip itself is already hard enough. It's a joy for travelers not to have to plan every detail of fun along the way. As a holiday and special events writer, you'll help travelers enjoy their stay be keeping them up to speed on what's going on in town.
13. Roundup Article Writer
Roundups are my favorite to write and I do a ton of them!
I love feeling like I have all of the information I need right in the palm of my hands all at once.
Roundup articles are an accumulation of all the 'bests.' Roundup posts are typically centered around experts in a particular niche sharing their advice, tips, tricks, or knowledge.
This article from the Huffington Post is a great example!
These types of posts are packed with content that delivers tons of value to readers.
As a travel writing, you can use roundups of cities, destination spots, kid-friendly resorts and so on. The list is endless.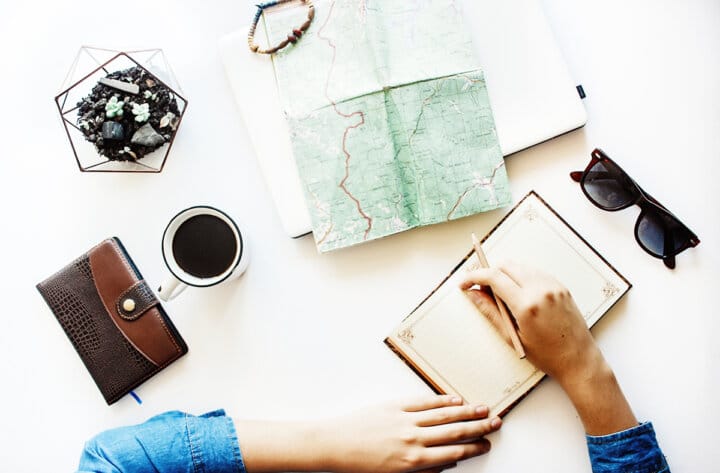 14. Personal Essay Writer
Do you do a lot of traveling? Where did you visit last? Who did you go with? What were some of the highlights and what did you learn?
Other travelers love to read real stories from people just like you!
A lot of people have a passion to travel the world, but just can't make it happen in their lives right now.
So they follow others who do travel. You can share your personal opinion as well as fascinating things not many tourists know about the place you visited.
You can quickly build excitement (and a following!) just from sharing the details from your trips as well as your personal experiences.
Some brands and companies seek out these types of travel writing jobs to add authenticity and show their readers a true representation of a travel spot.
15. Travel Op-Ed Writer
Wikipedia describes an Op-Ed writer as "An op–ed, short for "opposite the editorial page," is a written prose piece typically published by a newspaper or magazine which expresses the opinion of an author usually not affiliated with the publication's editorial board."
These are primarily opinion-based and offers another level to a brand's content marketing strategy.
16. Itinerary Writer
We all get butterflies in our stomach when nailing down down the final details of our next exciting vacation. The time is approaching to finally step away for the much needed getaway.
But at some point we can still get a little uneasy about what we will do when we're actually…there.
Itinerary travel writers are in charge of creating an in depth, scheduled plan for the traveler.
One that outlines (but is not limited to) the following activities:
Flight arrival and departure information
Transportation to and from lodging
Restaurant options and suggested times for meals
Social and recreational activity options at suggested times
The goal of an itinerary is to minimize chaos by creating a framework and structure for
Travelers be able to relax and enjoy their stay without having to think too much.
17. Travel How-To Guides
How-to guides require a high level of detail in your writing. Just about any travel-related question can be formatted into a how-to guide.
Here's are some examples:
How to work remotely while traveling 6 months out of the year
How to travel stress free with your family
How to travel the world with your family in an RV
Of course, you'll need to focus on quality and be able to write in depth as these guides tend to be longer. The closer you can get these guides to the ultimate guide (where the reader needs to search no more for answers elsewhere), the better.
For more help and training on this type of profitable writing, check out Freelance Blogging in a Weekend.
18. Traveloges
The definition of a travelogue (also known as traveloges) is a movie, book, or illustrated lecture about the places visited and experiences encountered by a traveler.
Similar to a personal essay, travelogues are subjective pieces. Think if it sort is as a journal, diary, or documentary of your trip, consisting of detailed information.
Again, many companies seek out this trusted piece of writing to share with their audience.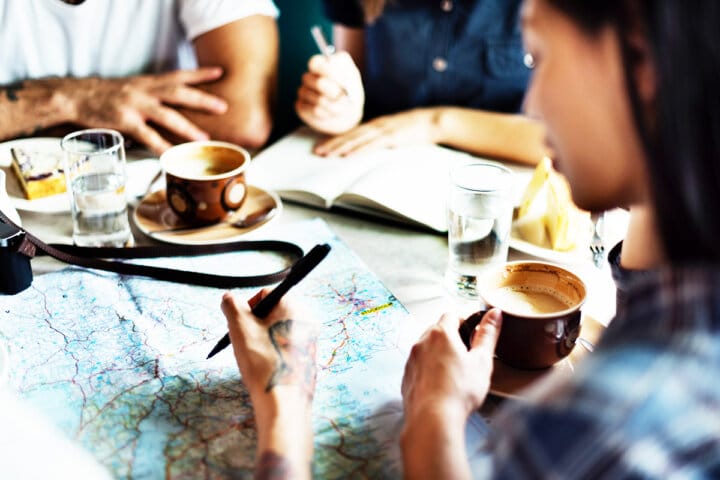 19. Travel Memoir Writer
If you're a serial traveler you might already have your own personal collection of travel memoirs without even knowing it.
Travel memoirs are nearly the same as travelogues, but not quite. Travel memoirs are a series of personal reflections of your trips as a whole.
And in those reflections, you consider and write about how those experiences have transformed you, causing you to grow and evolve as a person.
For more help check out my guide on how to become a writer.
20. Guidebooks Writer
Travel guidebooks encompass all that travelers needs to know about their destination. It typically includes things like a brief history about the city, information about restaurants, sights, travel and lodging accommodations, attractions, as well as the culture.
This type of book is written for tourists. It is extremely helpful for travelers to read this book before and even during their vacation, as it is a great supplement to a live tour guide.
Knowing the ins and outs of the city roads and highways, various transportation options, and other navigations make life easier!
21. Travel Writer for General Tips and Guidelines
Travel enthusiasts needs to stay sharp on traveling best practices.
Those who only travel on occasion need those helpful travel reminders that'll take the stress off and make every stage of their planning and vacation easy before they've even left the house.
Keep travelers up to date on the ever-changing laws and regulations so they don't get any surprises that ruin their plans or create any setbacks. Checklists with tips and guidelines make it super easy to print check off easily.
This type of information makes it easy for travelers to know what's changed since the last time they traveled as well as to prepare them for the best trip ever!
22. Travel Humor
Some companies focused solely on producing content with a humorous slant. This sets them apart in the travel industry and their audience love it!
Whether it be writing blogs, newsletters, or video scripts, your ability to humor an audience would make this type of writing work fun.
You can combine this humor with any of the other travel writing jobs I've mentioned in this post.
23. News Travel Writer
Every go-to news source needs to have a reporting writer to cover all the juicy topics. Depending on your client or employer, you may even be compensated for your traveling expenses.
You'll likely need to write a high volume of stories per day, covering anything from spotlighting the grand opening of new restaurants as well as people, to fun festivals and local events.
In this case, you'll need to be able to hook readers through your awesome storytelling.
24. Food and Travel Writer
Traveling people need to know where they can get their hands on the best food in town!
They also need to get up to speed on how they can make their visit extra special by finding a personal chef who can either come cook for them or teach them how to cook.
There are a number of clients in the food and travel industry that are looking to hire writer to create custom content.
I've seen companies looking to hire writers that can write recipes, Ebooks, chef profiles, blogs, and much more.
In short, this niche isn't limited!
25. Airline Writer
A sub-niche in the travel writing niche is writing for airlines.
For example, Alaska Airlines has a blog and an in-air magazine.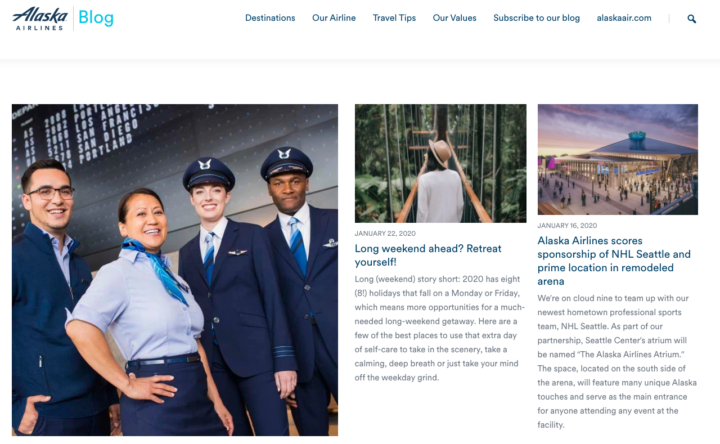 Writing for an airline can open up your travel writing niche to write about other types of content like self-care ideas, pet traveling, destination sports and more.
17 Places to Find Paid Work for Travel Writers
There are many sites and magazines that are seeking contributions from travel writers, ranging from international travel to adventurous road-trips.
As with any site you plan to send a submission to, it's important to read over their content to get a feel for what they publish as well as their tone and voice.
You also want to make sure your not pitching ideas that have already been published.
So if you're ready to make some money with your travel writing, here are 17 sites that will pay for your stories:
1. Verge Magazine
Verge Magazine is a North American publication that focuses on purposeful world travel including studying, working and volunteering abroad.
Verge Magazine will pay for submissions chosen for publication. Payment information is provided when the article is accepted.
Check out more about contributing to Verge Magazine by visiting their "write for us" page or reading through their contributor guidelines.
2. Listverse
While it's not a site focused on travel, Listverse is a popular site that publishes lists of no more than 10 items.
You can easily use your expertise in travel writing to create an engaging and informative list for this site.
To submit an article, you simply fill out a form with your information as well as the article content.
By the way, they pay $100 per submission!
You can find out more about their author's guidelines here and how to submit here.
3. Matador Network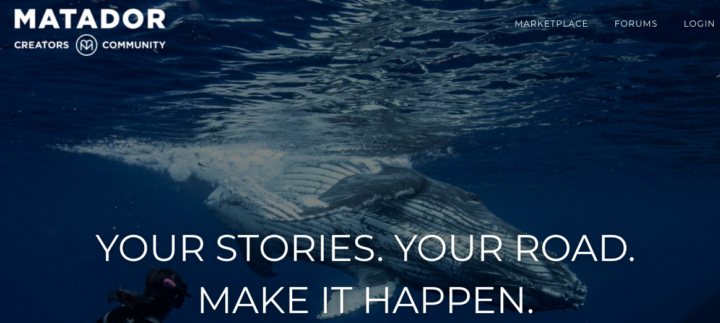 Matador Network is a really neat job-board type site that connects blog owners with travel writers.
When you visit Matador Network, you are met with a list of "journalist opportunities" that describe what kind of topics site owners are looking for.
Once you click a topic, you'll find more information along with a rate of pay.
4. The Expeditioner
The Expeditioner is a travel site that offers travel news, commentary, insight and video from bloggers around the world.
This site will offer $30 for an accepted article and pay upon publication. Bonus: they will also give you an author bio where you can place a link back to your site or blog!
The Expeditioner is looking for first-person articles of at least 1200 words.
You can find out more about submission guidelines and pitching tips here.
5. Wanderlust
Wanderlust is a huge publication and getting your work published here may be challenging – but you'll never know unless you try.
And trying may be worth your while. Wanderlust will pay £220 (around $385 CDN) per 1000 words!
I highly recommend you visit their submissions page. Not only do they offer information on submitting but some great tips on travel writing as well as a frequently asked question section that offers a lot of useful information.
6. ROVA Magazine
If you are a travel writer, but not into traveling abroad, you may want to look into ROVA Magazine. It's an online publication that focuses primarily on road trips.
And they will pay $200 per accepted article!
To submit your idea, simply fill out their application form providing a pitch for your article. ROVA can only respond to those whose ideas are accepted.
Find out more about submitting here.
7. Outpost Magazine
This Canadian publication is interested in articles about travel, adventure and culture in the form of stories and travel guides.
Because Outpost Magazine is based in Canada, they tend to lean toward Canadian content but they are very open to accepting articles from around the world.
Outpost looks for articles between 800-1500 words (for their online magazine) and between 2000-4000 words (for their print magazine). Payment can vary and is negotiated on an individual basis.
For more information on the submission process, visit their site here.
8. GoNOMAD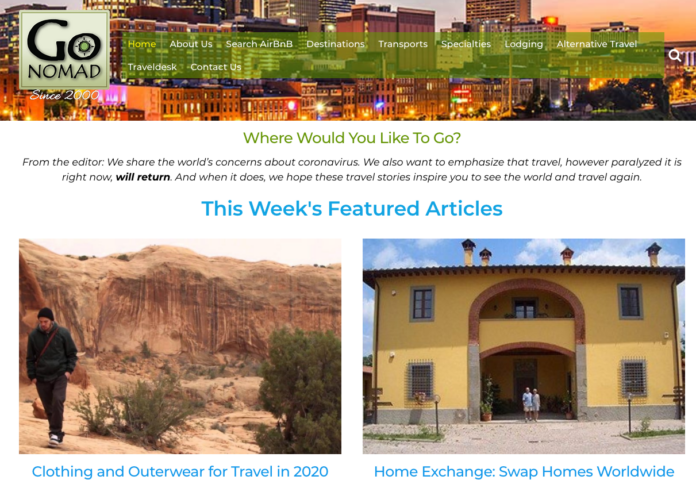 GoNOMAD is looking for articles about destinations, activities and experiences. They actively avoid what they call "guidebook lingo" as well promotional content.
They will pay $25 for articles that focus on stories and journeys including destination trips, hotels and museums.
Visit their submission site for more details of how to pitch your article.
9. Delta Sky Magazine
Delta Sky Magazine is an airline magazine that publishes stories about travel, lifestyle and business. They are always seeking pieces with fresh new perspective and vivid detail.
Because they target airline passengers, they often look for pieces that are more in-depth between 600-1200 words. However, some areas of their magazine feature pieces that are 100-500 words.
Payment for articles vary. You can send them a pitch by email or by mail.
Here are their writer's guidelines if you want more information.
10. Escapees Magazine
Another publication focused on RV travelers, Escapees Magazine will pay between $100-$200 dollars for feature submissions and $50-$100 for shorter articles.
They do prioritize material written by magazine members but will also review submissions by non-members. They are more interested in locations accessible by RV than travel/destination type articles.
You can take a look at their writer's guidelines here or submit an article via their submission form here.
11. Road and Travel
Road and Travel blends the topic of travel with automotive and personal safety articles. They tend to publish articles targeted at female travelers aged 29-59.
While the target audience is female, Road and Travel stresses on their writer's guidelines page that their publication is gender-neutral and publishes content that appeals to both genders.
Road and Travel will pay up to $100 per article.
12. WestJet Magazine
Here's another airline publication that accept submissions from travel writers. WestJet Magazine's stories range from insider travel tips to local cuisine and tourist hot-spots.
They are always looking for unique stories about little-known destinations and articles that examine how social trends impact travel.
WestJet Magazine accepts pitches via email and work with long lead times of at least six months. This means that if you're story is accepted, you may not see it published within that time frame.
Payment for articles vary.
You can learn more about their writer's guidelines here.
13. Lonely Planet
Lonely Planet is a travel website always on the lookout for travel writers who want to contribute feature content, travel news and guidebooks.
Pitches are sent via email with the exception of guidebooks, which are submitted through an online form.
You can find more information about their submission process here.
They also offer career opportunities within their offices around the world.
Rates for articles vary.
14. My Itchy Travel Feet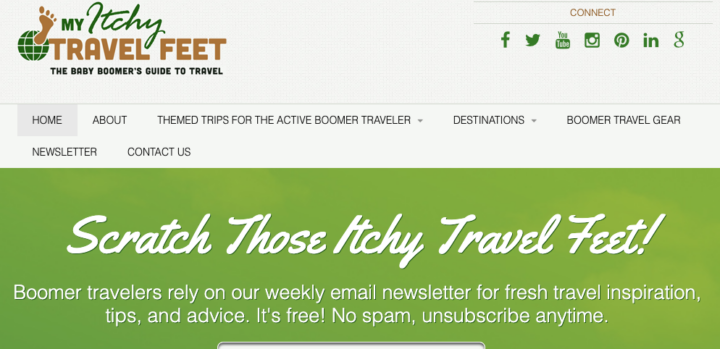 My Itchy Travel Feet (great name, right?) published original content that targets an older audience of active travelers that is personable, relatable and informative.
You can submit pitches through email. If your idea is accepted, a submission date will be determined and you will be paid $30 via PayPal during the week your article is published.
They have some specific writing guidelines, mostly word length, formatting and using reference links.
For their full guide, as well as the email to submit pitches, visit their site here.
15. Go World Travel
Go World Travel is open to submissions from seasoned travelers as well as first-time writers. They look for honest and descriptive writing not only about the destination but also about the people who live there and their local customs.
You can submit your first-person article of 850-1600 words via email. You can find their full submission guide here.
Go World Travel will pay $30-$40 per article.
16. In The Know Traveler
In The Know Traveler is a travel site that focuses on travel stories and personal travel experiences.
They are looking for 500-2500 word stories and will pay $10 per article.
I know this is a low amount for articles of this size but, if you're just starting out with your travel writing, this may be a good place to start and get some experience.
Check out there submission guidelines here.
17. Hidden Compass
Hidden Compass is a literary travel magazine that focuses on storytelling. They love unique stories that connect travel experiences to broader topics such as science, exploration, invention, art and history.
You can email them your completed submission and expect to hear back within 4 weeks if it is accepted.
Hidden Compass will pay between $300 to $400 for your stories!
Visit their contributor's guide
Tips for Being a Successful Travel Writer
Photographer Also?
There are some print and online publications that hire travel writers that give bonus points if they can also contribute good travel photos. If you already have an interest in photography, travel writing and photography might be a great fit.
Understanding of SEO
As with any other type of writing, you should understand how SEO works and how to implement SEO into your writing. While your client or employer might not give you keywords, you should have a basic understanding of how to write travel pieces for both the reader and for the search engines.
Write in Another Language
Being able to write in another language can be an advantage with travel writing jobs. There are many opportunities out here for bilingual writers; Spanish, German, French, you name it! Simply search the job boards and freelance platforms and you will not find any shortage of travel writing gigs that require a bilingual writer.
Niche Down
Just like with any other type of writing, it is better to focus on one specific type of writing and become an expert in that one thing. For example, website copy for travel websites. It is much easier to find clients when you are able to show them specific examples of related topics that you have already done.
The travel writing jobs mentioned above only scrape the surface, there are many different types of jobs available to travel writers if you know where to look. Here are a few more types of travel writing jobs:
As you can see, travel writing fills a lot of different niches that can help you stand out in this big industry. Being a destination article writer or even a travel food writer can help you market your services and gain some great brands and publications.
To help you get started, make sure you are in front of your ideal client.
The best way to do this is to guest post in the travel niche.
You can look at Medium to find travel publications like Writers on the Run which shows travel topics.
You can also just Google "travel blogs guest" or "guest travel blogs" to find many types of travel blogs that accept contributors.
When you guest post you have already made some writing samples for your portfolio plus you are in front of your ideal client.
Gain those travel writing clips and then start pitching on job boards and reach out to travel brands to see if they need a travel writer.
Get Started With Travel Writing
There ya go!
Twenty-five different types of travel writing jobs for you!
If you are a new freelance writer and unsure what type of writing you want to do, check out this post on technical writing jobs, fashion remote writing jobs or grant writing jobs.
There are many ways to find freelance writing jobs and you know what?
I have those on my blog!
Check out these mega guides to find that right writing job for you!