Ever thought of fashion writing jobs?
When I read Kinsella's book, Shopaholic, I always felt a bit anxious by how much Rebecca Bloomwood would buy, but I love that she was able to turn her passion for shopping into a huge career shift.
Your love of fashion and shopping can help you earn money from home too through remote freelance writing jobs in the fashion niche!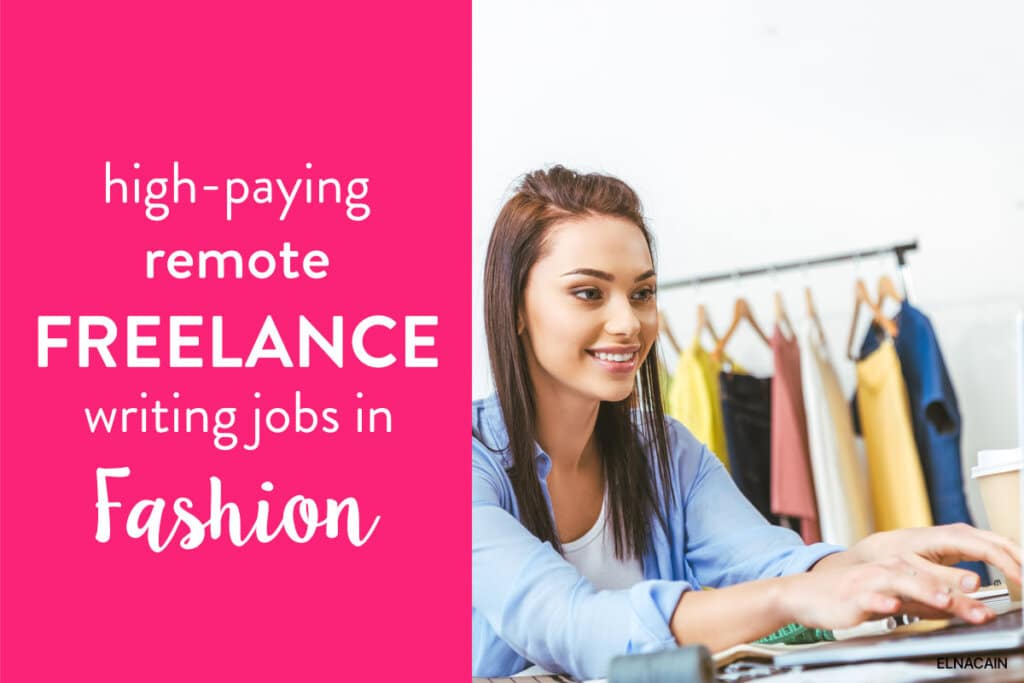 You can land some cool online fashion writer jobs!
Remote freelance writing jobs are becoming more and more popular for stay at home moms or women who no longer want to commute long hours and just want to be home with their little ones.
And, what's great about these types of writing jobs is that you can find many different ones in the fashion writing niche.
Before I had my twins, I was on point with fashion. From buying the magazines to watching the shows, I loved learning about fashion (and wearing it).
I can use that knowledge and passion to find some work!
If you are the same, then maybe try these 15 fun remote fashion writing jobs!
And, if you keep reading you'll learn how to become a fashion writer and what to call yourself as a fashion writer!
Where Do You Find Fashion Writing Jobs?
So, I know the burning question you're asking is: where can I find fashion writing jobs?
The quick answer is to look at job sites. These sites are general job boards that you can look to see if you want to be a fashion writer.
Here is a short list of general job sites that offer fashion writing jobs.
Because these offer many freelance jobs for writers, you may not see fashion writing jobs all the time. In any case, I suggest you check out these job sites once a week to see if there are any fashion brands asking for a fashion remote writing job.
Another way to find fashion writing jobs is to just go to the source!
Go ahead and check out online businesses and publications that hire fashion writers. Here are a few examples (PSST! I share even more in the post!)
Remote Freelance Writing Jobs – Types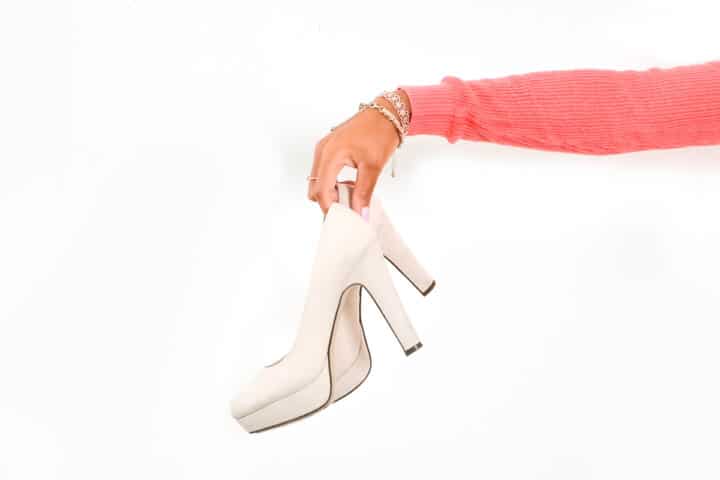 Let's look at 15 different types of fashion-based remote writing jobs that you can start doing whether you are just getting started with freelance writing or you want to add a new writing niche to your service.
1. Fashion Writing for Brands
One way to land online fashion writer jobs is you can start pitching to established fashion brands and sites to find fashion gigs.
Make sure to not just pitch to style blogs – reach out to labels and online boutiques as well. This will give you a bigger pool of potential remote freelance writing jobs you can land.
For many freelance writers, this is one of the ways they get their start in the online writing world.
Here is an example on the Contena Job board for a high-paying fashion writer.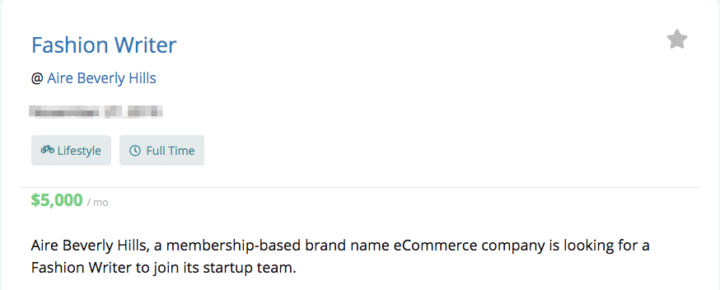 For example, you might see an online baby boutique offering $0.25 per listing/product copy created.
By seeing this remote freelance writing job offer, you can validate the fashion writing niche and offer your service to other online baby boutiques.
As a new freelance writer, if you set an entry rate, you can easily pick up a few clients to agree to a blog post every week.
A lot of style sites need longer buying guides rather than quick posts, and are willing to pay for them.
I've learned that the gift guide writing niche is highly profitable and you can incorporate this type of writing as a fashion writer.
Brands and online stores need help creating constant copy for their site, product, blogs, and social media, – these are freelance writing jobs you can easily land!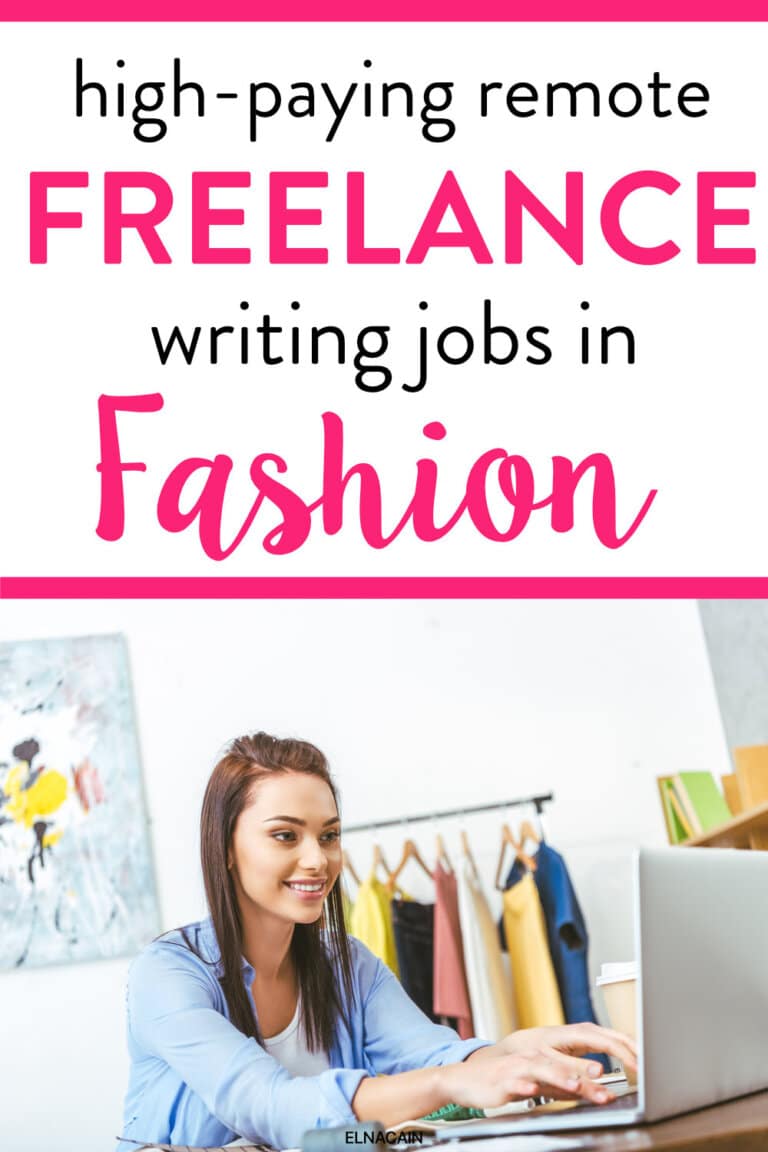 2. Fashion Writing for Your Blog
Another way to use your fashion writing to land online fashion writer jobs is to start your own blog and grow that from the ground up.
How is this a writing job? Well, it is indirectly.
You can definitely use your blog to land some remote freelance writing jobs.
It's happened to me and it can happen to you!
But, this way is more challenging and it can take a longer time to land gigs.
My suggestion is to blog on the side of finding writing work.
3. Fashion Social Media Influencer for Gigs
The fashion world is competitive, but what's neat about social media is that there's a place for every body shape and age.
A college student modeling cute styles doesn't appeal to me because #momhips.
My favorite fashion accounts I follow are from moms that share Amazon finds.
Amazon can be a hit and miss in the fashion department, so it's refreshing to see a real woman wear and review clothes from the site.
Whatever your current season of life is, you use social media to share your favorite outfits or style ideas.
The best way to market this is through affiliate sales, especially through Amazon, and sponsorships.
Sponsorships occur when a brand reaches out to you to sponsor their product on your blog or in social media.
Together you work on a rate and fulfill that task. Some bloggers make thousands writing sponsored content, while others make money sharing it on social media.
Ideas that will always be popular are celebrity/popular show fashion copies, fashion for body's that are hard to dress – i.e. not just plus size, but even dressing larger chests or pieces that work off the shelf for petite women.
The smaller you make your focus, the more success you can have in the fashion niche.
A great place to try this out is on Instagram.
Students in my Writeto1k course landed amazing remote freelance writing jobs just by using Instagram and posting quotes, graphics and using stories.
4. Remote Freelance Writing Jobs from Companies
There are several companies hiring for remote freelance writing jobs that might interest you. They are name brands and can boost your credibility in the freelance writing world.
These companies can help you make money with your writing in a topic you love!
Neiman Marcus
Neiman Marcus hires digital stylists to communicate with their best online-only customers.
As a digital stylists, you will offer styling advice, outfit recommendations and inside access to exclusive perks via email and text.
They want full-time, at-home workers who have access to a Neiman Marcus location. If you cannot see any listings on Neiman Marcus' website, try searching "Neiman Marcus remote stylist" on Google to find recent listings for these remote freelance writing jobs.
FabFitFun
If you live in travel distance to West Hollywood, FabFitFun often hires editorial coordinators to write and plan projects for their print magazine. While they make seek in-house writers, you can still pitch to them as a freelance writer and see about picking up a remote writing job.
Nordstrom
According to Glassdoor, Nordstrom does occasionally hire UX writers to write for their mobile apps, and improve end to end customer experiences.
5. Fashion Editor Jobs
Another remote freelance writing job you can do in the fashion niche is fashion editing.
Most of these fashion editing jobs will be for print fashion magazines and will be location-dependant.
Places like Refinery29 often hires editors or Sephora hires copywriters.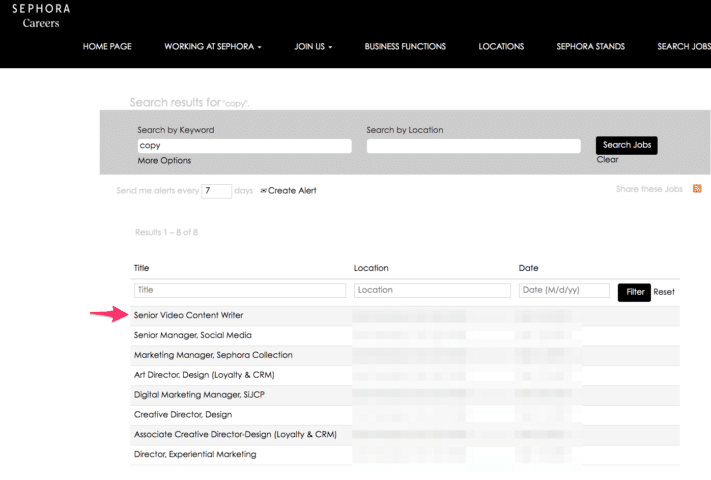 If you want more information about how to become a fashion editor, check out this guide.
6. Fashion Email Writer
Many fashion brands send out marketing emails to potential customers and past customers.
You can be their fashion writer for all their email marketing campaigns.
Email writing is a high-paying writing niche and if you niche down to only working with fashion brands, you can easily become the go-to fashion email writer!
7.
Fashion Product Description Writer
Think about all of the product descriptions you see while browsing through retail catalogs or websites. Someone was paid to write these!
Product descriptions are short and sweet but they utilize as few words as possible to describe the benefits and features of a product to the customer.
The goal is to provide enough information that compels the customer to buy.
Before you start hitting up big brands to write their product descriptions, start with locally-owned clothing stores.
If they have a website or Facebook page, they may be in need of having someone write high-quality descriptions for their products.
You can pitch them some sample descriptions for products they already have or make up some spec descriptions to show them what you can do!
8. Press Release Writer For Fashion Events
A press release, also known as a media release or press statement, is a document that companies release to members of the media to gain coverage and attention.
When it comes to fashion writing jobs, creating press releases will probably focus mainly on fashion events, store openings, and product launches.
Media outlets love press releases because it saves them the time and costs it takes to find a story. This way, journalists don't have to seek out and research a story.
Plus, it's a cost-effective way for fashion companies to market their product and brand!
Press releases are pretty easy to write if the client provides you with all of the necessary information.
It's basically a short piece (300-400 words) of properly written content that provides details of the fashion company and its event.
9. Fashion Magazine Writer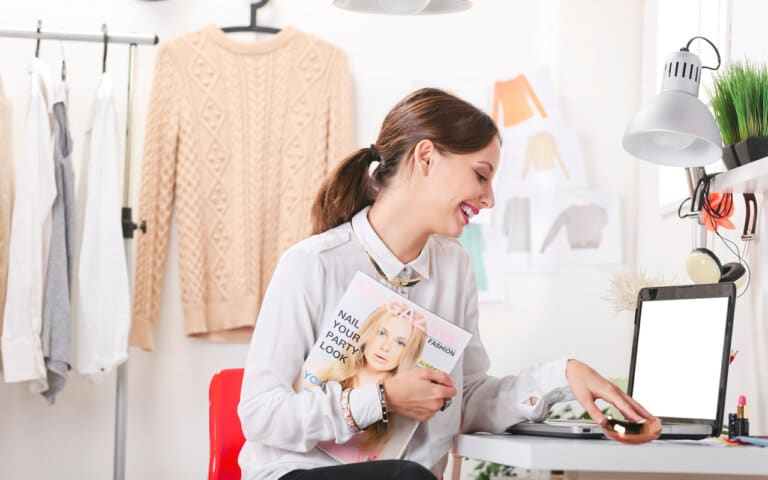 Fashion journalists gather information on newsworthy events and write articles for newspapers and magazines – as well as websites and blogs.
These stories are usually in the same vein as a press release – fashion shows, store openings, etc. – but instead of simply dropping information, they cover what happens at the event.
However, fashion magazine writers may also report on clothing trends, celebrity styles, and fashion-related current events.
Usually, fashion magazine writers have an educational background in writing (such as journalism) as well as experience in the fashion industry.
But if you have a lot of experience writing fashion-related content, why not submit a pitch to a fashion magazine?
Check out these online magazines to get started:
10.
B2B Fashion Writer
B2B stands for "Business to Business" and refers to a writing style that speaks directly to other companies.
For instance, if you were to persuade a consumer to purchase a dress, they will want to know things like how it fits, the cost, the look, etc.
Alternatively, a business looking to buy multiple dresses to sell in their store is going to want to know the cost per unit, the quality of the material, and whether or not it is a current fashion trend.
When fashion designers and clothing companies are looking to speak to other industry professionals, the content has to persuade with logic and provide concise information.
Enter the fashion writer! Here you can use your writing skills and industry knowledge to help clients reach out to other companies and expand their business.
B2B writing can include forms of content such as white papers, case studies, and social media ads.
11.
Sponsored Content
Okay, so this one is kind of related to having a fashion blog but I wanted to give you an idea of an amazing way you can monetize your content!
Sponsored content is paid for by brands.
This can include blog posts, YouTube videos, and even Instagram posts.
Basically, you approach a brand (or a brand approaches you) and offer to write about their product and promote it in exchange for payment.
Doing so can be a slippery slope since you want to ensure you maintain trust with your followers. For that reason, I wouldn't suggest promoting any product you haven't tried yourself.
But if there's a fashion product you can't live without, or already write a lot about, it wouldn't hurt to reach out to that brand and see if they will sponsor your content.
12. Fashion Quiz Writer
You may think this fashion writing job is a bit of a stretch, but hear me out!
More and more brands are using quizzes as part of their social media marketing strategy.
No longer are users simply answering questions to see what type of pizza they are – they're also taking quizzes to find the right products for their style and personality.
Quizzes can be used by fashion brands to build email subscriber lists or recommend specific styles for their customers.
Because this concept is so unique when it comes to fashion writing jobs, this could be a very catchy and attention-grabbing service to pitch to potential clients!
13.
Video Script Writing for Fashion Brands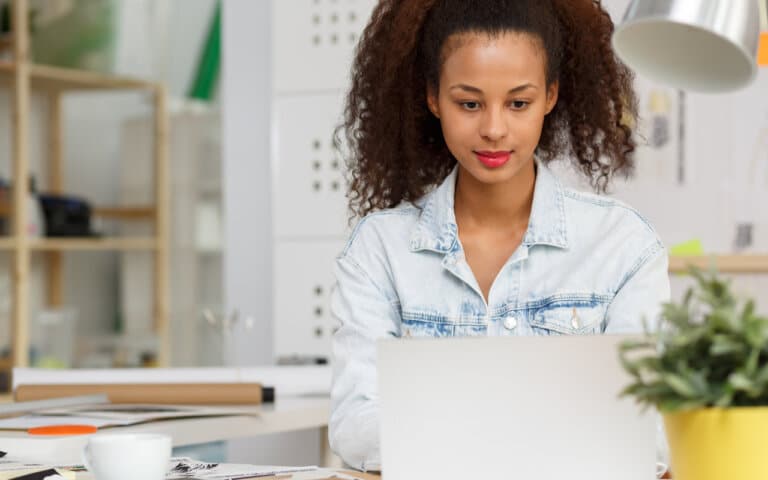 Video content is huge nowadays for promoting products and brands! Between YouTube, TikTok, and social media ads, companies are looking for ways to get their message to a broader audience.
And they are also looking for fashion writers to craft the scripts they use in the video campaigns.
This is another one of those writing jobs that companies and brands may not even realize they need. You can approach local businesses or brands online and offer to write their scripts for them.
You can even try reaching out to fashion influencers who promote products through their social media channels. You never know if someone may want to lessen their workload by paying someone to write their scripts.
14.
eCommerce Writing for Fashion Catalogs
This is a little different from writing product descriptions and kind of encapsulates the entire process of developing a catalog to present to consumers.
eCommerce writing for the fashion industry could include product descriptions as well as buyer's guides, brand guides, and category descriptions.
Brand and companies will pay to have this content written so that they can distribute the information through channels such as Amazon or social media.
15.
Fashion Gift Guide Writing
Fashion gift guide writing blends product description writing with blog writing to help companies monetize their brand and share the information on social media.
The point of a gift guide is to have readers look at the suggestions and make a purchase based on the compelling descriptions.
I love the idea of writing gift guides because it's less dry than some of the more technical fashion writing jobs. You can use a lot of flair to draw in readers and highlight the benefits of the clothing and fashions you are writing about.
This can be a very lucrative job for fashion writers. I once wrote a gift guide of 1800 words that earned me $500! There's definitely value here because brands will be making money from this type of content.
How to Become a Freelance Fashion Writer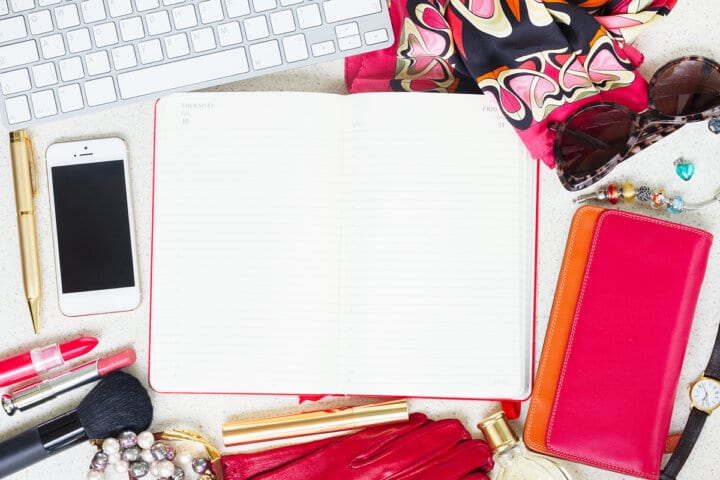 If you have experience in the fashion industry, or simply have a passion for fashion, you can easily become a freelance fashion writer.
The process is similar to becoming a freelance writer in general but with a focus on fashion and style.
You need to start off with a writing portfolio.
Even if you have taken a fashion journalism course, you still need to showcase your writing skills to potential clients.
Don't worry if you've never been published on a major fashion site or in a fashion magazine!
Good writing is good writing whether you post on your own blog or create sample pieces for your writer's website.
But the most successful freelance fashion writers don't just sit around and write all day. They pitch to publications and brands (which I'll go over in a sec) and treat their writing like a business.
They also keep up with the latest trends in fashion in order to pitch relevant and timely topics.
For more information on how to start a freelance writing business from home, check out my article here.
Or, if you need a little bit of hand-holding, check out my masterclass Writing Sample Starter Kit.
I show you exactly how to write a writing sample as well give you lots of writing samples to help you.
How Much Does Fashion Writing Earn?
Pinning down a standard pay rate for freelance fashion writing is difficult because you can basically charge whatever you want!
However, I would be careful setting your rate too high or too low – either can deter prospective clients and brands from hiring your services.
When it comes to setting your rates, I would suggest starting out at $0.10/word to $0.12/word.
Although, realistically, as a brand new writer you may have to start at a lower rate and work your way as you gain experience and credibility in the fashion niche.
Overall, depending on how you market your services as well as what skills and experience you have, you could earn around $35,000 per year if your workload is steady!
Get Paid With These Remote Freelance Writing Jobs
There ya go!
Here are 15 writing jobs in the fashion industry that you can try out and start making money! These are amazing online fashion writer jobs you can start doing as a beginner.
While many of these gigs do require a degree in fashion or some sort, by having a strong writing portfolio in the fashion niche can often sway companies.
The point is to get out there and pitch!
Over to you – are you a fashion-holic? Do these gigs interest you? Let me know in the comments!