Want to know the most sought-after skill businesses seek from their hires?
The idea of clear, concise, engaging and converting writing is an elusive skill not many posses.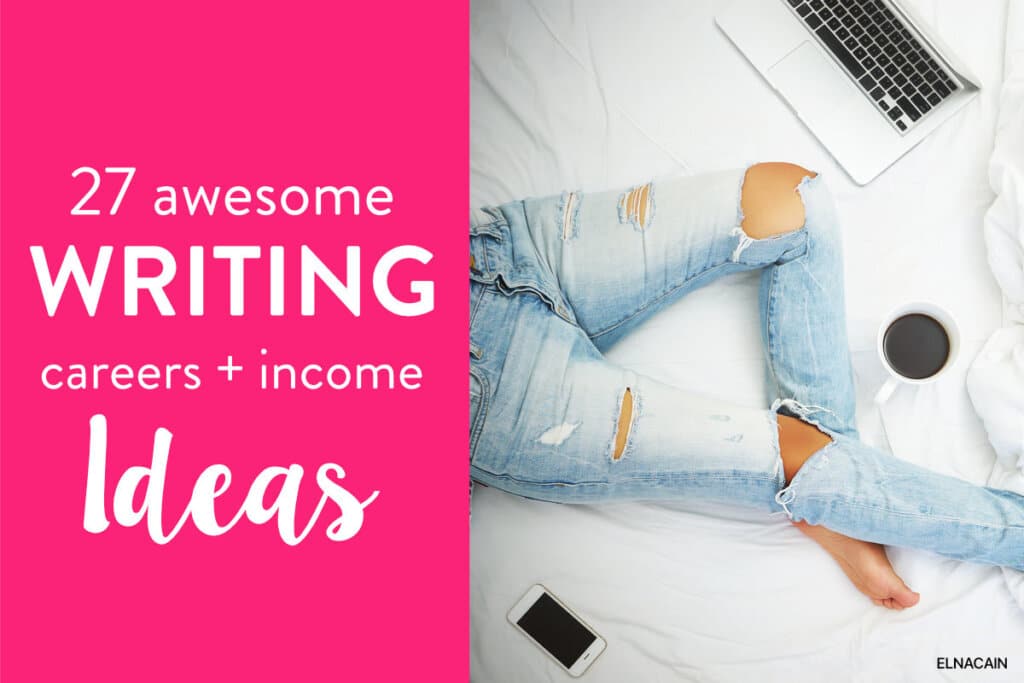 And, according to Semrush, hiring a writer made up 52% of hires in the last three years.
This tells me businesses continually seek high-quality writers, and that's a good thing for you. The one thing I firmly believe in is anyone can be a great writer.
That's right. If writing is a deep-seated passion, having a profession as a writer is viable, legit, and profitable.
And once you start on this path, there are many different types of writing careers you can try – author, songwriter, journalist, or freelancer – and it will be easy to make money writing!
So, what are those writing careers you can try and master this sought-after hard skill every business is seeking?
Different Writing Careers You Can Try
Remember when I mentioned anyone could be a writer?
It's true, but not many people can be an online writer. I've learned over the years, after reviewing thousands of blog posts from new writers and veteran writers, the trick to writing online and having a sustainable career as a writer is to ditch the academic, strict, thesis-statement writing habit.
The good thing is writing is a LEARNED skill.
Learn on the job, take a course or two, and practice, practice, practice.
To get you started on this path as a legit and professional writer, check out these beginner-friendly careers in writing that pay well.
1. Freelance Writer
I'm a little biased since my profession online is a freelance writer. I started this career in 2014 writing for a division of the Toronto Star.
I felt it was a lucky break, but in actuality, I learned the necessary steps to show potential clients my value, writing skills, and professionalism online.
And you know what that means? It means you – a mom, corporate father, high school student, barista, receptionist, hairstylist, and more – can become a freelance writer and make a living as a writer.
You can do many different types of writing services to help you make money with your content. And, don't worry, you don't have to be a technical writer to start out your career in writing!
Check out these in-demand freelance writing jobs.
SEO freelance writing career – Help businesses online craft highly optimized writing to rank in Google. As an SEO writer, you can make around $38, 953. This is an estimate, and it's up to you how many jobs for writers you want to pick up.
Technical freelance writer – If you have a knack for technology, cryptocurrency, and breaking down complex ideas, you can write in the fintech space or tech space.
Educational freelance writer – As an educational writer, you can write for educational companies, educational systems, publications, and more. Develop curriculum lessons or tests for companies.
Health and wellness freelance writer – According to the National Institute of Mental Health, one year after COVID-19, up to 31% of US adults reported anxiety and depression, and 11% contemplated suicide. Mental health is hurting, and which mean more and more publications are talking about it.
2. Copywriter
If you have a knack for marketing and persuasive writing, copywriting can be a lucrative writing career.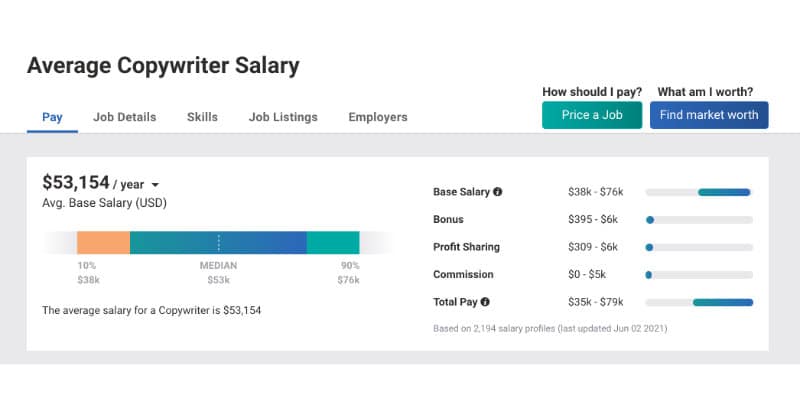 As a copywriter, there are many different types of short copy projects and writing jobs you can offer like:
Facebook ads
Email sequences
Landing pages
Web copy
Bios
About pages
Team pages
Ads
I'm not going to lie; learning copywriting can take years and is considered professional writing. There are many skills within copywriting and copywriting principles you need to learn, understand, and apply.
I started out freelance writing and over the years adopted copywriting elements in my writing and after several years, can confidently call myself a copywriter.
You need to understand copywriting is used to sell while content writing is used to inform.
To help you learn more about copywriting, check out my Youtube video.
3. Magazine Writer
For some people, having your name printed in a magazine – or seen on an online magazine – is the quintessential "I made it!" nod for a writer. I know for me, if I became a writer for Women's Magazine or Cosmo, I would tell my friends and family all day long!
Magazine writing pays well, too, and for creative writing careers, it can offer you travel, fame, connections, and more. Writing for magazines pay around $54,062/year.
To get started with magazine writing, check out these paid publications:
Rova – a travel magazine – pays $200 per article
AMC Outdoors pays up to $750 for a feature article
Family Fun pays $1.25 per word
Read the guidelines for each submission form and become familiar with the magazine before you pitch.
And, if anything, you can use these magazine publications as a way to gain your first writing sample!
4. Journalist
An elite writing career is being a journalist. Broadcast journalists travel for their stories, or work for news companies to create news stories or have their own TV slot to showcase their stories. If you want to be a journalist, I would definitely try local sources first. This can help you gain clips – samples – of your research and writing and help land bigger outlets.
To be eligible for journaling, you do need a degree in your related field however, it's not unheard of to start landing stories as a journalist without any experience. Typically, a journalist earns around $41,624/year.
As a journalist you could write about science so you are a science writer, do grant writing, be a travel writer and maybe feature some fiction writing!
5. Ghostwriter
Ghostwriting is a very profitable writing career and if you're an introverted writer, this can be the perfect side hustle for you!
As a ghostwriter, your name isn't connected to your writing. And, for many businesses trying to grow their brand and credibility – as well as authors, entrepreneurs, coaches – a ghostwriter is a perfect addition to their content marketing strategy.
As a ghost writer you write the content – book, sales page, blog post, article – as the person who hired you for the job. I've done ghostwriting for different influencers in the digital marketing space.
I worked with an editor to refine my piece and ensure my piece has the same writing level, skill, and format as the influencer would have written it.
Ghostwriters generally earn up to 50% more than a byline piece. For example, as a freelance writer, I can land an article writing job for $400.
This article would have my author bio attached to it. If this was ghostwriting, I could charge up to $800 for that same piece of content.
6. Author
Have you always wanted to become a writer and write a bestseller? For many freelance writers, this is something they work towards. Personally, I'm toying with the idea of writing a book, but I don't think this is the year for me!
As an author, you can write fiction, non-fiction, novella, young adult or sci-fi, or academic or entertainment.
Whatever you end up choosing, self-publishing has made it a cinch to get your book on Amazon or on other platforms to sell. Of course, you have to have a good cover image and a strong marketing strategy to get your book out there, but there are many resources available, like this one.
The profits from your book may not be a lot, but many authors create more than one book as a way to make a living as an author.
For example, Meera Kothand is a freelance writing student of mine, and over the years, has published several non-fiction books.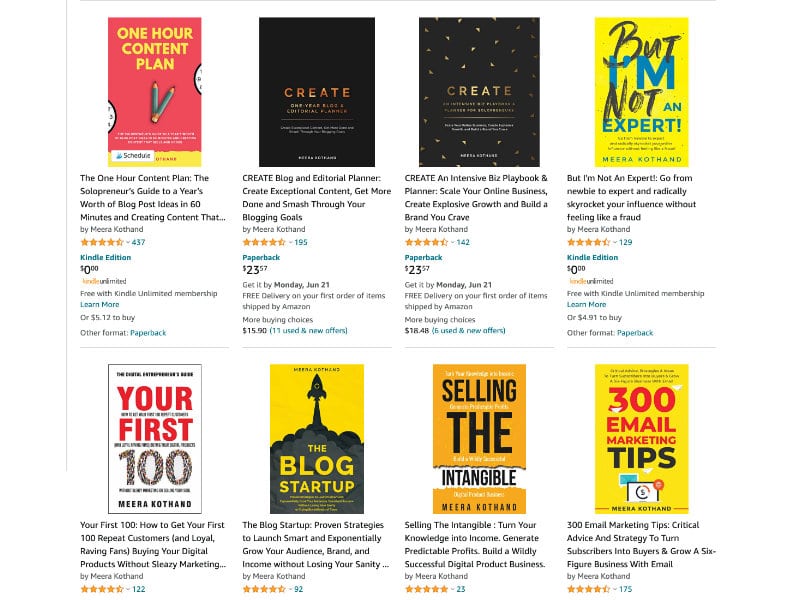 Meera has stated on her site she's sold over 70,000 books!
If you end up with this writing career, make sure to let me know (DM me on Instagram!) I'd love to check out your book!
7. Owner of a Content Agency
One of the loftiest writing careers you can have is owning a content agency. This implies you have a team of content writers and a healthy client list needing writing for their online business. Your content agency would provide a variety of writing services such as:
Press release writing
Expert level writing
Long-form SEO writing
Email copy
Podcast transcriptions
Julia McCoy, founder of Express Writers, started her content agency when she was only 19 years old! How's that for ambitious?
Her agency makes well over $1Million dollars a year, and she has a team of 90 content writers. If you have the entrepreneurial spirit, this writing career might suit you well!
8. Email Writing
I know I mentioned "email sequences" under copywriting, but I think email writing deserves its own type of writing career.
Writing emails is different than writing a blog post. Since this is a shorter piece of content, you need to engage with your audience quicker while mentioning one thing, rather than mentioning several things as you would with blog writing.
When you add copywriting to your emails, you can then write email funnels, lead generation funnels, welcome series, and more for businesses.
This year I broke into email sequence writing and loved this new writing service.
As a sequence writer for service providers and other creatives, I can write a welcome series or a launch sequence to help them land more clients or more customers.
9. Quiz Writer
A quiz writer, or test writer, writes questions and answers for lead generation, educational purposes or a companie's content strategy.
Having a quiz as an email opt-in is a popular option for many businesses. For example, Melyssa Griffin is an influencer for bloggers, and her latest email freebie is a quiz.
To be a quiz writer, it's a good idea to have a general interest in multiple topics like history, food, movies, or language.
Some quizzes may spark humor, so knowing how to write funny questions could come in handy.
On average, a quiz or test writer earns around 69,000/year.
Over on Contena, a job board for freelance writers, there are quiz writing jobs in all industries, including profitable ones. This job pays $2,000/month for quiz writing.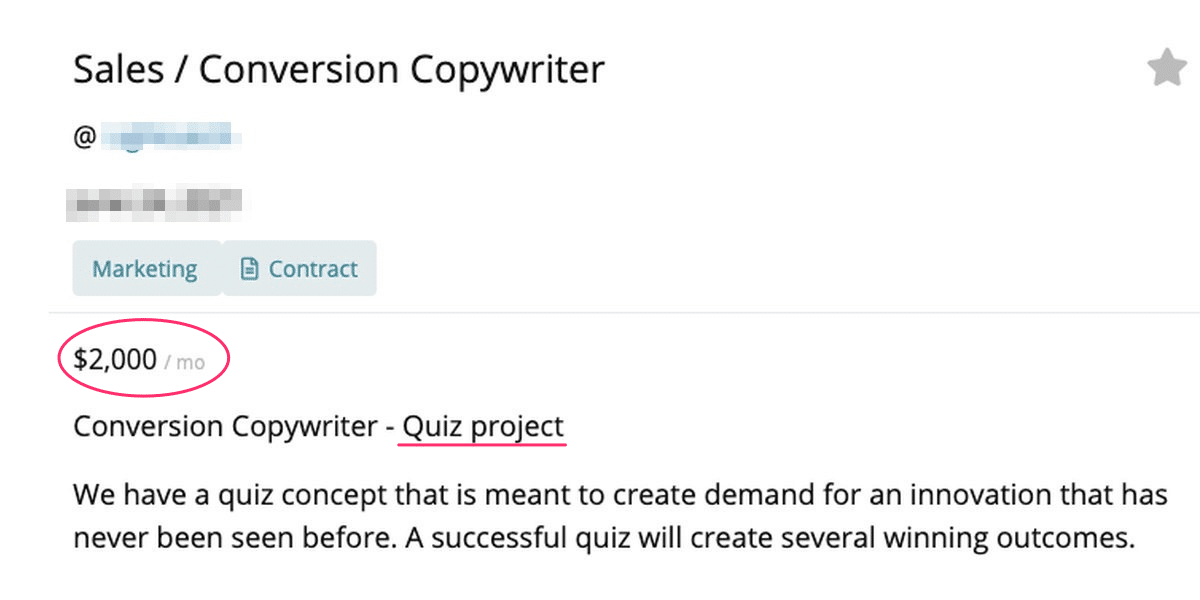 10. Case Study Writer
As a freelance writer, you might get case study writing jobs more than any other freelance writing job.
A case study showcases a process and the results of a process. It can also be a a business journey or personal journey on how they succeeded with an aspect of business or life.
Businesses that sell services or products often want to know how successful their product or service is. Getting a customer to share their business tool or service results can help business gain more leads overall.
Wishpond, a marketing platform for businesses, has an entire page dedicated to customer success stories, a.k.a case studies.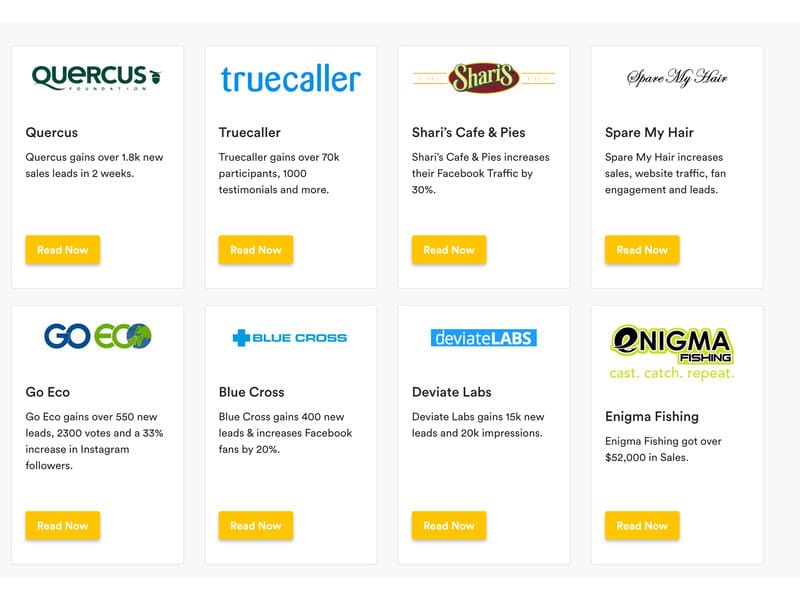 As a case study writer, you will have to have strong interviewing skills and time in your day for such interviews. In addition, getting background information about who you're interviewing is important to creating a complete case study.
According to Glassdoor, a case study writer can potentially earn $44,000/year.
And, whether you want to be a medical writer or do technical writing, once you secure one of these writing careers, you can definitely hone in your skills to those niches.
11. Comedy Writer
Do you find yourself cracking yourself up? Enjoy writing funny or humorous stories? You can turn this passion into joke telling and become a comedy writer. Comedy writing jobs do exist online, and if you really want to get paid to make people laugh, this writing career is for you!
From writing TV scripts to a column in a newspaper and more, there is no shortage of jobs to help you make a living making people laugh!
12. Resume Writer
A lesser known writing career to make money is writing resumes for a living!
I know – it's one sheet of paper hiring managers seems to avoid reading but base their entire decision on hiring you – that sheet!
So learning how to write a resume, not only for yourself but also for others, can help you be a profitable writer.
A Writeto1k course student, Amanda, is a nurse, and she used her experience writing resumes to land an NP interview and job to help other budding nurse practitioners land their dream job.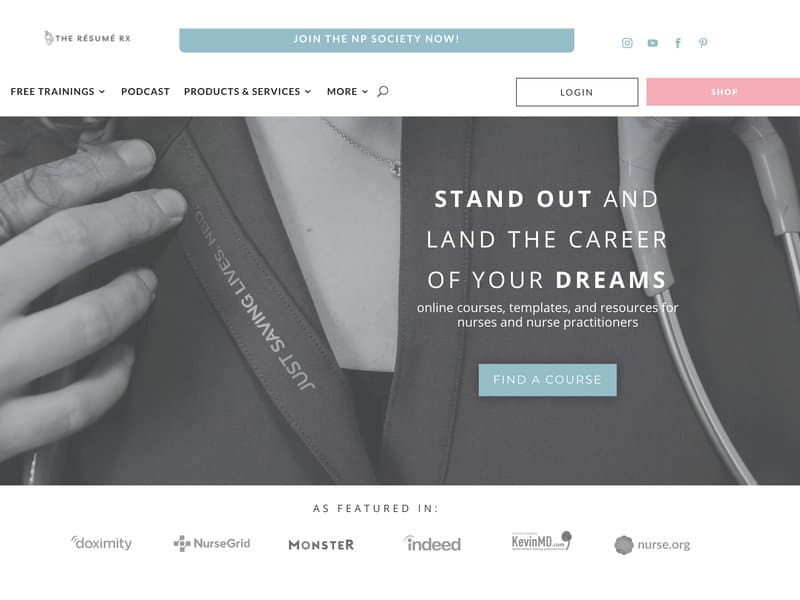 Look how she could have been one of many medical writers, but decided to niche out early.
While she did offer a resume writing service – a fantastic remote writing jobs – she quickly pivoted to creating resume templates for nurses and hasn't looked back. She's sold over 1400 resume templates, has a podcast and a society too!
This is how one simple writing career can turn into a mini empire online! You go, Amanda!
If this is something for you, something you can do is stretch this service to also being a proposal writer helping businesses or entrepreneurs with their proposals.
13. Blogger
Yes, a blogger is a writer.
A blogger is also called a content writer.
I read a lot of blog posts, and not every post holds my attention, but when they do, I devour every blog post a blogger has. Why did their blog post resonate? Because of their writing!
Bloggers help others with their challenges and can grow a brand on social media as well. As a blogger, I specifically help mom bloggers make money blogging. I love helping other mompreneurs grow their income, their email list, and their blog traffic.
As a blogger, you may also do business writing, which these topics do fall under helping businesses.
You might be thinking though, "But, Elna….do bloggers really make money with their blog?"
To be honest, this type of writing career isn't stable. Not all bloggers make money; in fact 80% of new blogs created this year will fail.
So, why am I telling you to be a blogger? Because you're a writer!
I can have multiple blogs and have them be successful because I write for a living. And, more importantly, I write online content which means I know exactly how to capture my reader's attention and turn those readers into subscribers and eventually customers or clients.
And for you – if you want a career in writing – a blog can help you achieve that and more.
To help you set up your blog, check out my post here.
14. Medium Writer
Have an interest in cultural topics? Or enjoy writing about relationships?
Whatever the topic, Medium has an audience for it.
Medium is a free blogging platform made for writers. Simply sign up and start writing.
With their Medium Partner Plan, you can read any post on Medium and contribute to publications to earn income!
That's right – you can make money on Medium. If you create viral content Medium readers enjoy, then you can generate thousands a month.
Just look at Zulie Rane's success on Medium.
While I haven't made thousands on Medium, I have made hundreds 🙂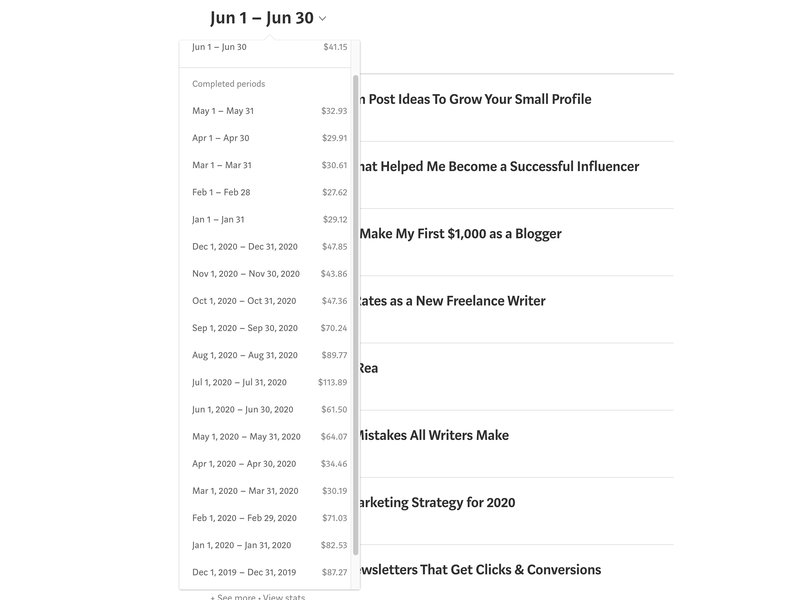 15. Columnist
If journalism is your writing career, you can be a columnist for a newspaper, magazine, or publication. This can also translate into contributing to a magazine as a freelance writer.
Carrie Madormo is a writer for Reader's Digest. She frequently writes about healthy eating and food.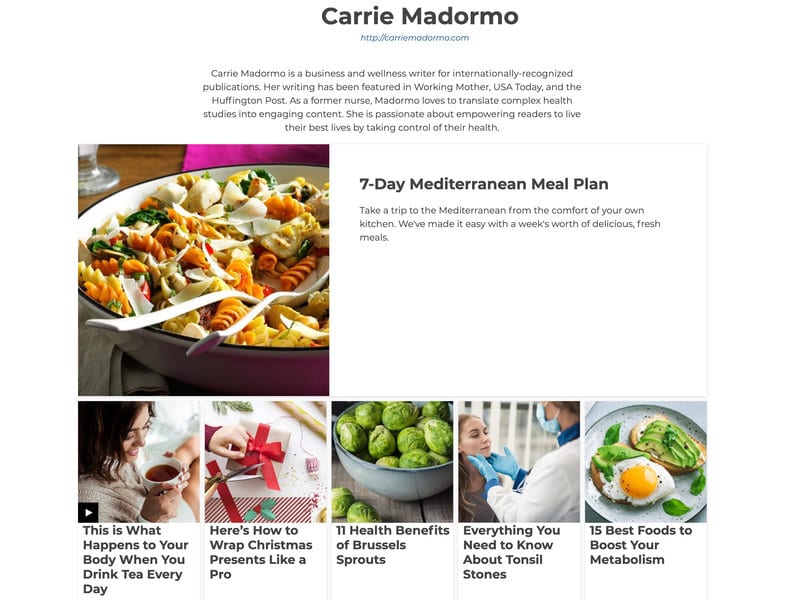 To write for newspapers, check out local writing opportunities in your city like your city newspaper.
This is what I did when I first started in freelance writing.
These careers in writing help you get your message out and enjoy making money from your writing. And, did you know as a writer or author, you can create passive income for yourself?
Let's look at twelve ways you can make money with your writing career.
Passive Income Ideas for Writers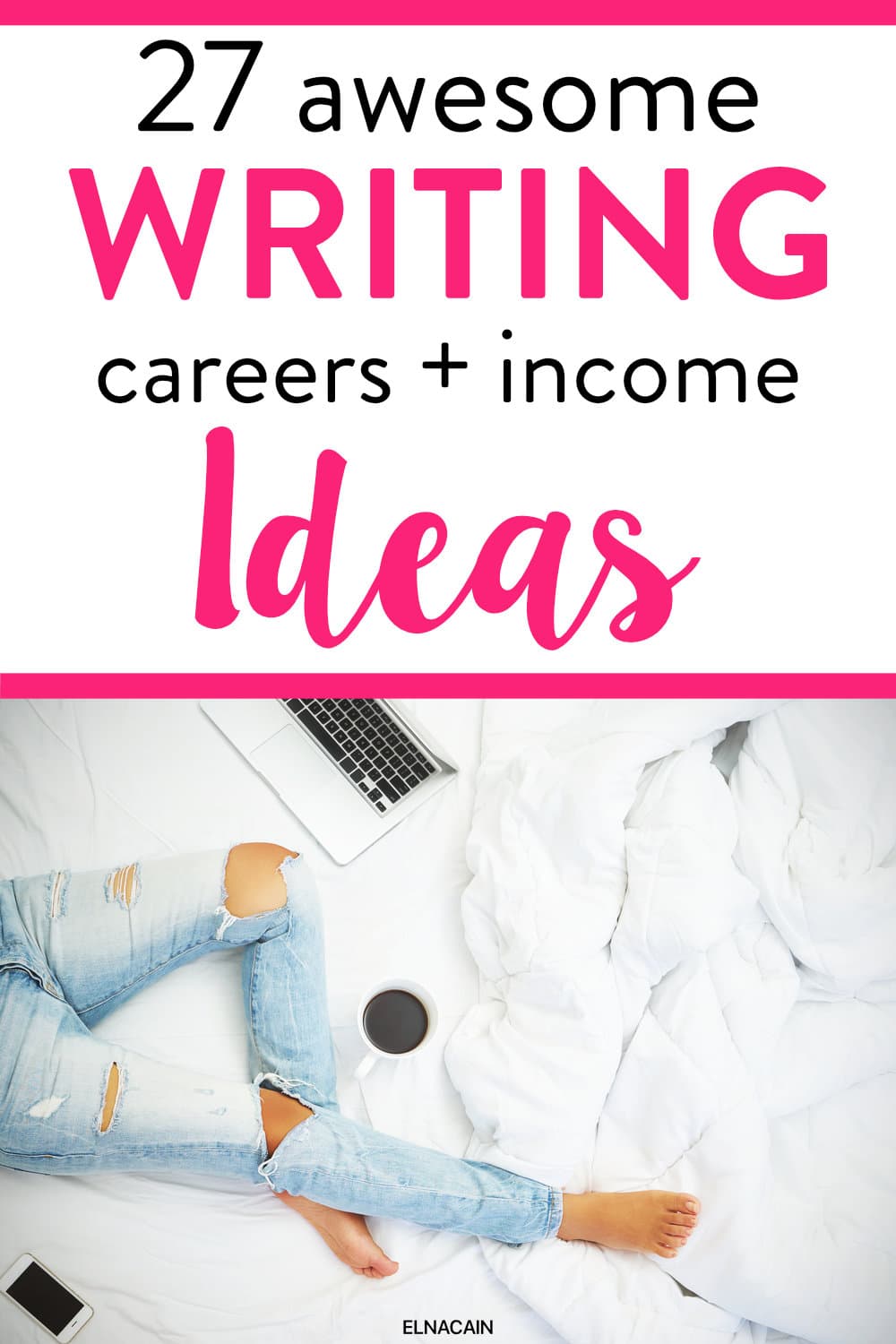 If you want to make passive income with your writing, with this career path you can do for years to come is a totally viable option.
I'm proof of this and thousands of my students prove every day you can be a writer and and profit from it.
If you've always loved writing or using it as a creative outlet, having a profession as a writer can totally help you turn this love into a business. And once you start on this path, there are soo many opportunities to make passive income.
Let's look at the twelve passive income ideas you can start as a writer.
1. Niche Product Affiliate Marketing
Affiliate marketing is the process of getting a commission from a product, tool, or service you promote. For example, I'm an affiliate for a job board, books, and courses. All of these are from solopreneurs and make up my niche product affiliate marketing strategy.
For example, Alexa of The Write Life has a wonderful book for freelance writers to help them manage their money.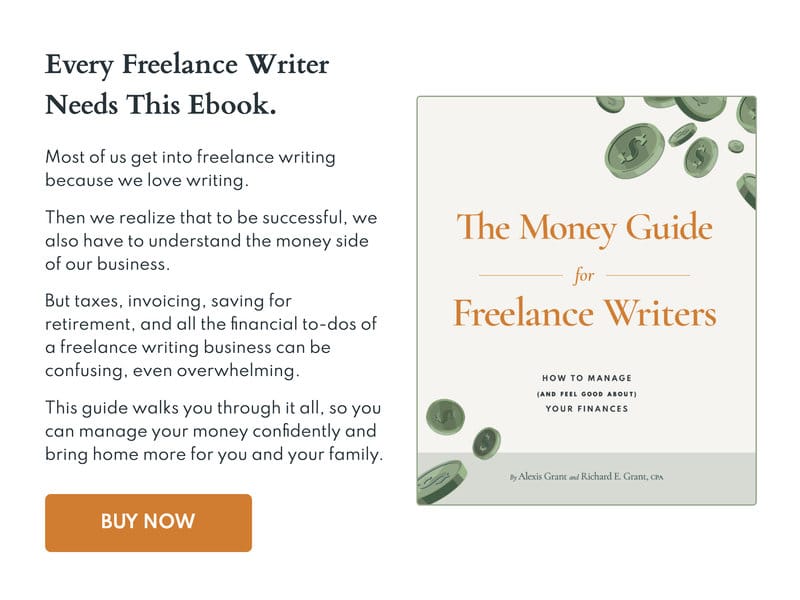 I am an affiliate for this book, and I have a special affiliate link I use when I mention this book on my posts.
If a reader clicks on this link and purchases this book, I get a commission – a percent of the sale.
Typically, commissions rates for niche products can be double or triple that of big affiliate networks – think 60% commission rates vs. 3% commission rates.
Whether you're an author, blogger, or freelancer, you can become an affiliate for lots of products, tools, and services.
2. Join An Affiliate Network to Make Money
With niche products to be an affiliate for, you can also be an affiliate for a network like Share-a-Sale or Amazon.
For one of my passion blogs, I use Amazon for my affiliate marketing strategy. I find it easy to find parenting and pregnancy products on Amazon and, if I'm lucky, I'll make a sale for these low-priced products and earn a small commission. Many bloggers make five or six figures purely with affiliate marketing. For me, I make a healthy income!
3. Join an Ad Network
A popular passive income tactic a writer can use is gaining income from ad placement on their blog.
If you have blog traffic, capitalize on this traffic and gain income from impressions, i.e., people clicking over to your blog and reading your blog.
This is what a blog with ads looks like: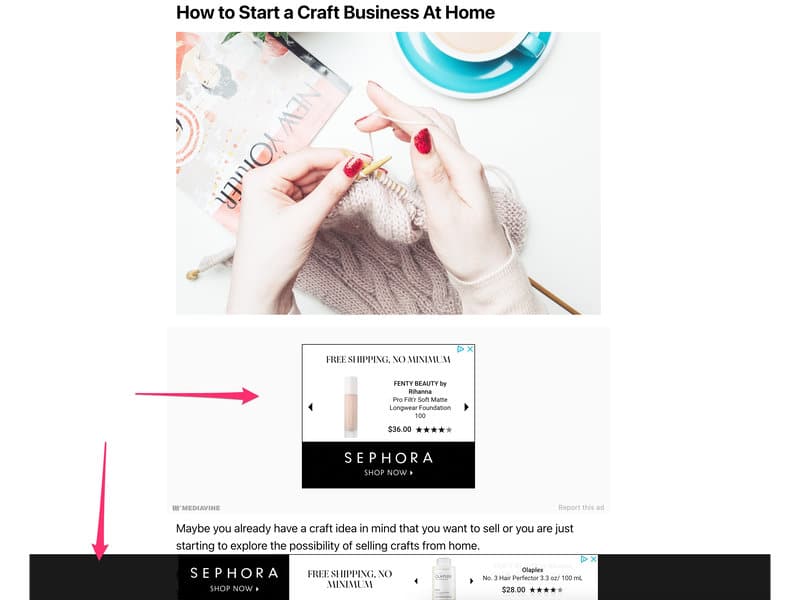 For the longest time I didn't use ads as a passive income strategy. I thought my readers would rebel and not read my blog or never come to my blog again.
And, I was wrong!
People who read blogs expect ads on posts, so it doesn't really phase them, and since I get paid on impressions (just viewing the ads on the blog post) and not clicks, it doesn't bother me anymore.
4. Create a Small Digital Product
One of the best passive income ideas I did for my writing career was to create small digital products.
These can be PDF templates like workbooks, planners, playbooks, and more.
For example, a Writeto1k course student Mariam Tsaturyan is a freelance lawyer and blogger. She sells legal templates for freelancers and other creatives.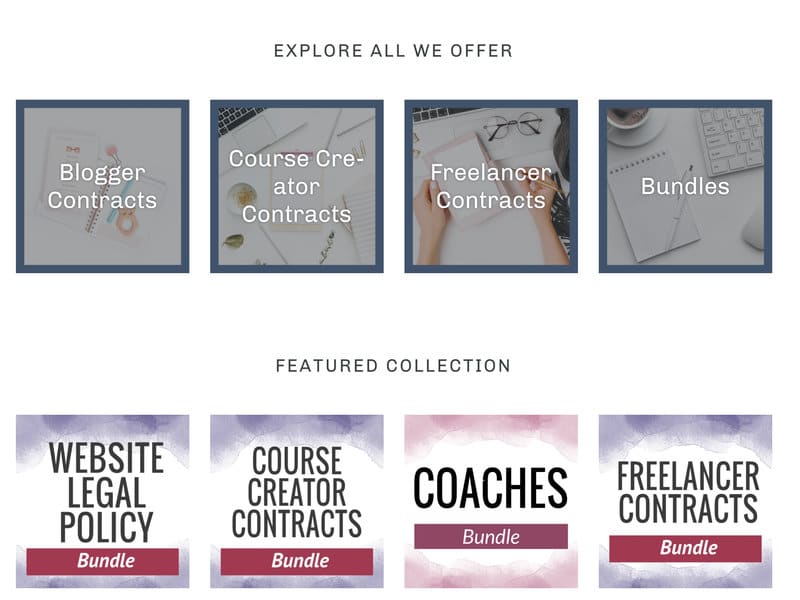 5. Write a Book
When you think about writing careers I bet the first thing that comes to mind is being an author, right?
It did for me before I became a freelance writer.
And in this day and age, it's easy to create a book and sell it on Amazon or even through your own blog or on social media!
I mentioned Meera, a Writeto1k course student, and how successful she is at selling her books on Amazon. From informational gooks, to entertainment books and more, you can self-publish a book and sell it online.
6. Start a Youtube Channel
If you want to venture into the world of video, then starting a Youtube channel can be your thing as a writer!
Even though I'm an introvert, I still love doing video! I'm not the best at it, but with every new video I'm learning 🙂
With your Gmail address, you can start a Youtube channel. For creating videos, you need to find the perfect webcam (or use your phone) and a good editing program.
I personally use Final Cut Pro; however, in the beginning, I did NO editing on my videos 🙂
So, how do you make money on Youtube? Once you achieve 4,000 watch hours and have 1,000 subscribers, you can start monetizing your videos. I have reached that threshold for my Youtube channel and am excited for this new passive income for my business.
7. Create a Digital Course
Whether you are a general writer, writing online or a journalist touring the world, you can create a digital course for your audience. The first course I ever created was Write Your Way to Your First $1k, and over time, I've created many more courses.
While you might think you have to create a huge A-Z course, it isn't true. Creating something smaller – like a masterclass or webinar – is an easier way to start making money with your writing.
I not only have A-Z courses (a course that teaches everything for a particular topic), but I also have smaller courses focussing on one topic like writing samples or SEO writing.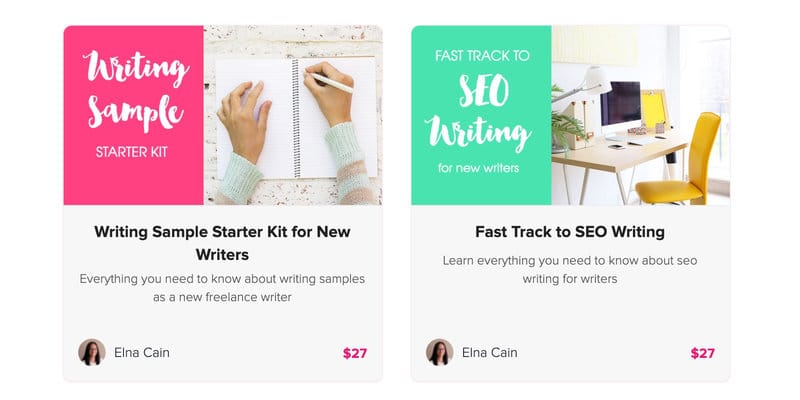 Other writers, create a live program for writers – think a 6 week program with weekly coaching calls.
To help you start making money with writing, try creating a one hour video masterclass and sell this.
If you generate some buzz, you can create more one-hour masterclasses until you can dive deep into a topic.
8. Start Another Blog
This passive income idea isn't for everyone!
You need to have the time – or type incredibly fast – and have the potential to scale with ghostwriters or other writers.
Starting another blog requires a blog plan, a monetization strategy, and a way to attract the right audience.
When I started Smart Mom Ideas, I wanted to create highly viral list-based blog posts. Think – 170+ Indoor Toddler Activities.
I then used Pinterest to grow the traffic and then applied for Mediavine – an ad network – to monetize my traffic.
This strategy has proved well for some of my sites.
9. Use Patreon
After I started my Youtube channel I checked out other Youtubers: writers, marketers, social media coaches and more.
I started hearing from different Youtubers to check out their Patreon for exclusive content from them.
This is a monthly membership program and is a nice way to make passive income from your creativity.
Patreon is used by:
Youtubers
Podcasters
Visual artists
Musicians
Nonprofits
Writers and journalists
and more
10. Offer Paid Subscription (Substack)
As a writer, you can opt to have a paid email list through Substack. This means your subscribers have to pay you to receive exclusive emails from you.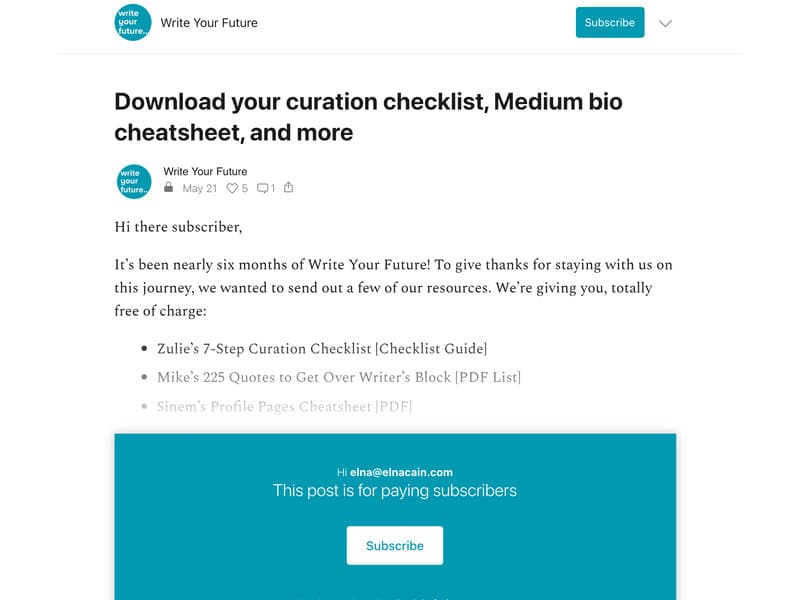 11. Use Wattpad
Wattpad is an online community for writers. You can write your original stories and share them to eager readers on Wattpad.
It's also a way to make money! With select writers on Wattpad, you can gain income from your readers through their paid stories platform.
So, if fiction is your jam, go ahead and try Wattpad as a way to build excitement and followers with each new story you share.
12. Commission Based Copywriting
If you are a copywriter, sometimes you can gain commission-based income from your writing.
What I mean is, let's say you write a sales page for an eCommerce shoe brand. Usually, clients just pay you to write a sales page, and that's all.
But, sometimes brands will also offer a percentage of sales based on the marketing content you wrote for them.
This means you can continually gain income from one piece of writing you did for a client. This set-up mostly works if you are "friends" or know the owner of the company.
Basic Requirements for a Career in Writing
Now that you've checked out some popular writing careers and how to gain some passive income, it's time to start really imagining yourself as a legit writer and gaining the skills to be a successful writer online.
Imagine having the title of New York Times Bestseller Author or Top Copywriter or Award Winning Journalist as your title.
You became a writer for a reason: to inspire and motivate people and to make a living out of this.
To get you excited and prepare you for a successful writing profession, here are the basic requirements you need.
1. A Writing Niche
Whether you want to be a children's author or a traveling journalist, you need a niche or industry specific topic. This will help you find the right publications to write for and the right writing jobs to make money writing.
A writing niche is not only the topic you want to write about – business, health, finance, beauty – it's also the type of writing projects you want to do:
Resumes
Emails
Bios
Infographics
Fiction
So, when figuring out the right writing career for you, look at the industry and the type of writing you want to do for your writing niche.
2. Story Telling Ability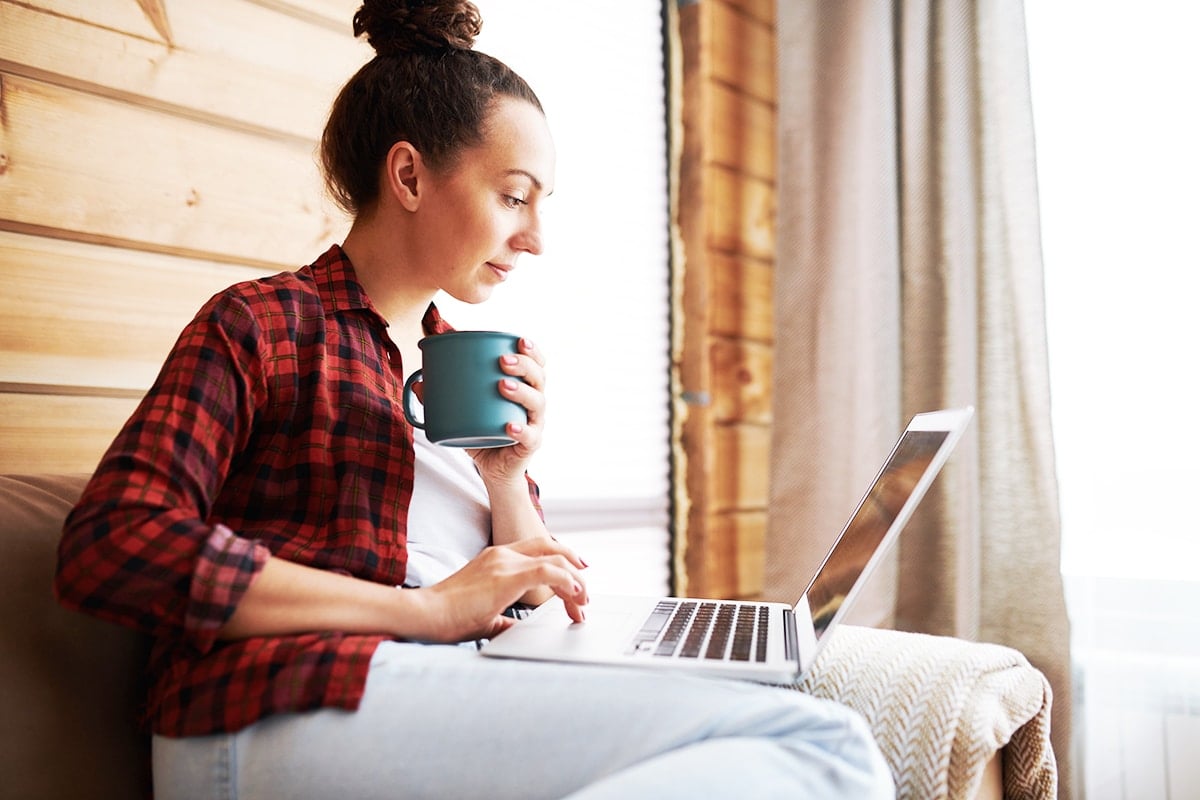 The hallmark for any great writer is their ability to tell a story with their words.
Whether you're a copywriter or a short story writer, you need to be able to weave prose that connects to the hearts of your readers.
As a copywriter, you have to hand-pick your words to evoke an emotional response to push those readers into buyers or leads.
As a blogger, you need to connect with your audience by sharing your life and experience in your niche. Over on my other blog, Twins Mommy, I do share stories about my twins as a way to say, "Hey, I'm a mom too! I'm also filled with doubt when it comes to parenting!"
Whatever writing you do, know you have to work on crafting compelling stories to hook in your readers and followers.
3. Conversational Writing
Part of telling a good story is the way you write it.
As a freelance writer, I had to learn how to engage my readers by being conversational.
Sometimes I might use slang or tell a joke or use many "so's, and's, just's" when I write. All of this makes my writing "universal" and easy to digest.
Your career as a writer will rely heavily on how you can capture the people's hearts with words. So practice conversational writing. You can guest post, write on Medium, or just start your own blog and freely write!
4. Passion
Look –
I've been an online writer for almost ten years! Yes, that's a long time, but I've kept going because of my overflowing passion for my writing.
Writing is my expression, my therapy, and my job.
I'm proud to say my JOB is my PASSION.
Not many people can say this, and I'm fortunate after I had my twins and was figuring out my plan as a new mom I found freelance writing.
I found a world of professional writers getting paid to write online, wrote books or acted as a teacher to help others with their writing projects.
If you don't have passion for your writing, I don't think a writing career is for you.
Are You Ready to Build Your Budding Writing Career?
Do you love these career options or what?
Tell me in the comments if you're ready to make writing your professional job.
I love connecting with new writers and helping them find a passion-filled money-making path online.
For more help on your aspiring writing path, feel free to check out these guides:
Please pin me!