Interested in getting paid for your writing?
You love to write, but you're having a hard time finding places that pay writers.
Well, did you know that there are magazines that pay writers? Yes!! Some of them pay up to $1.25/word for 3000 words!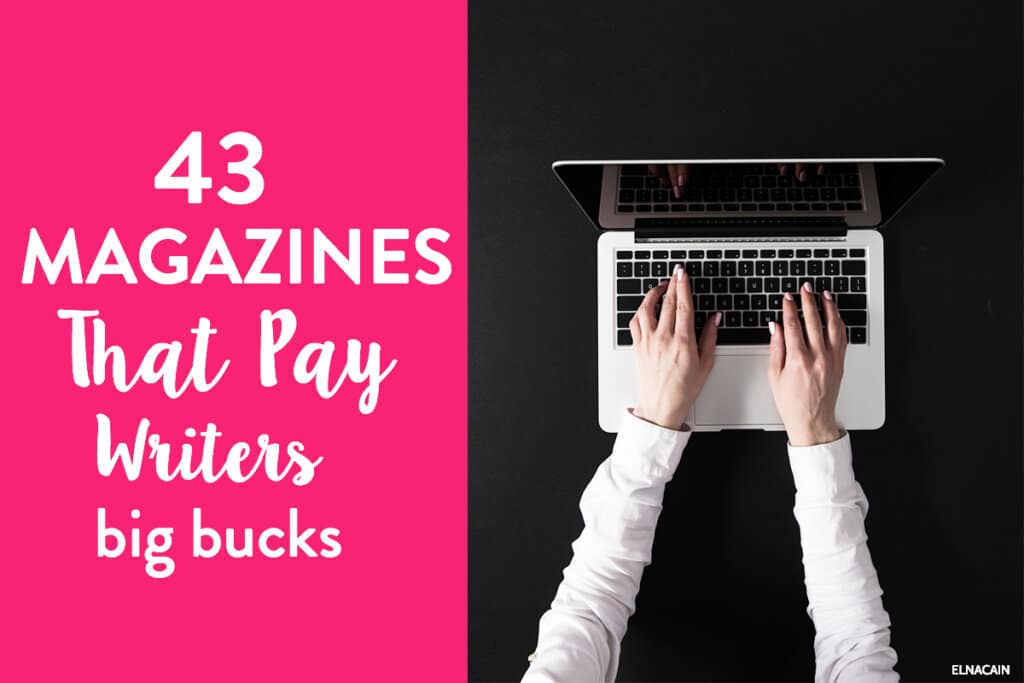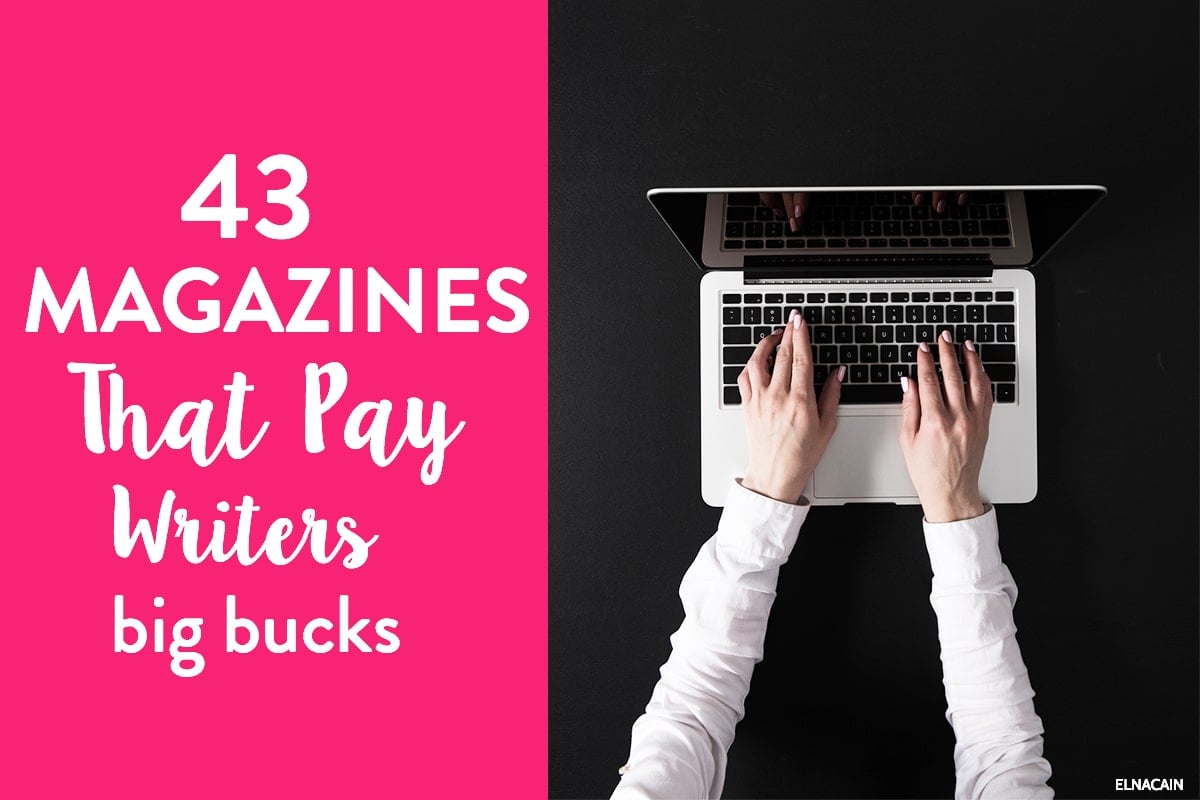 Yikes, pay all your bills and have some leftover for some extra spending cash with that magazine rate.
You can write for magazines even as a beginner.
So, whether you're a stay at home mom wanting to flex your writing muscles, or a workaholic that wants to try something creative or the college student that doesn't want to be in debt for most of your twenty's, why not try these magazines that pay?
Check out these 43 magazines that pay – from the best magazines for travel writers to popular magazines that pay for parenting and more.
The Best Magazines for Travel Writers
ROVA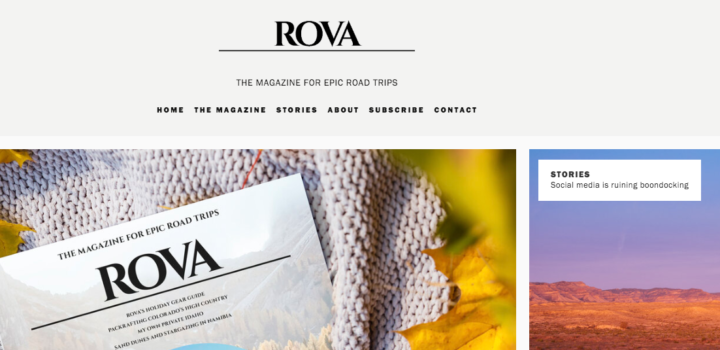 Looking to write about epic road trips?
ROVA accepts articles about road-tripping, RV living and traveling, van life, and general U.S. travel.
According to their submissions page, they pay a $200 flat fee for article and photo essay submissions. This is a great place to start for writers to write for magazines that don't have a ton of experience and want to gain credibility.
Outpost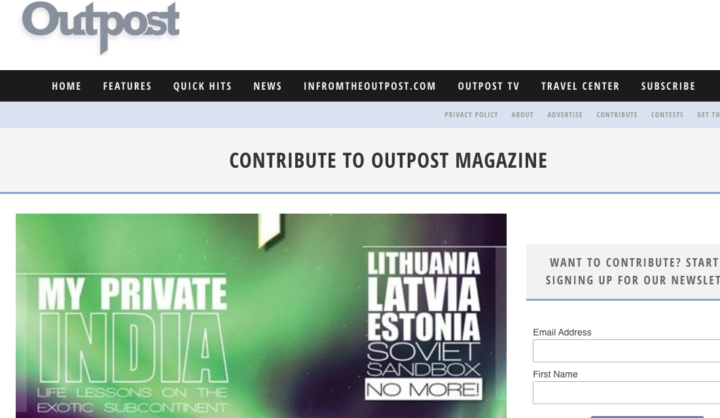 Outpost is a Canadian publication that focuses on long-form travel journalism.
As a print and online magazine, their submission lengths vary from 800 to 5,000 words and Outpost states that payments are negotiated on an individual basis by the editorial board.
They look for submissions that can be used for feature stories, wild adventure pieces, insider guides, field notes, and even the occasional international recipe.
National Geographic Traveler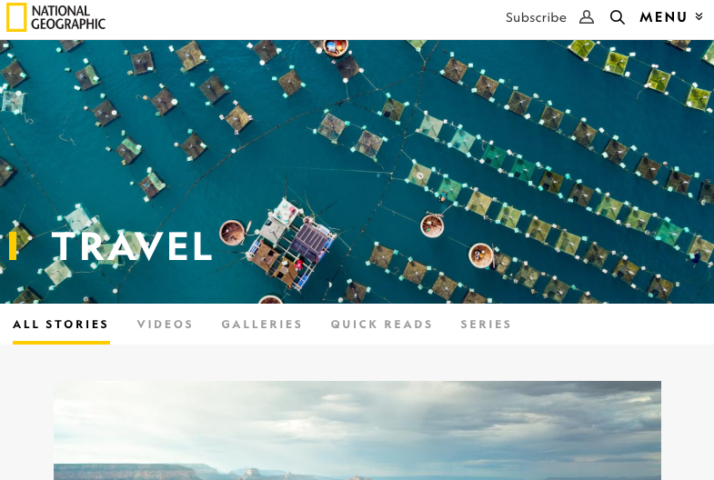 If you are looking for a well-known magazine to add to your portfolio, then look no further.
National Geographic Traveler is published 8 times per year and accepts features on both U.S. and international travel topics that are affordable to the general public.
Think mainstream and adventure travel topics. According to National Geographic Traveler, pay is competitive and published articles run between 750 and 2,500 words.
MotorHome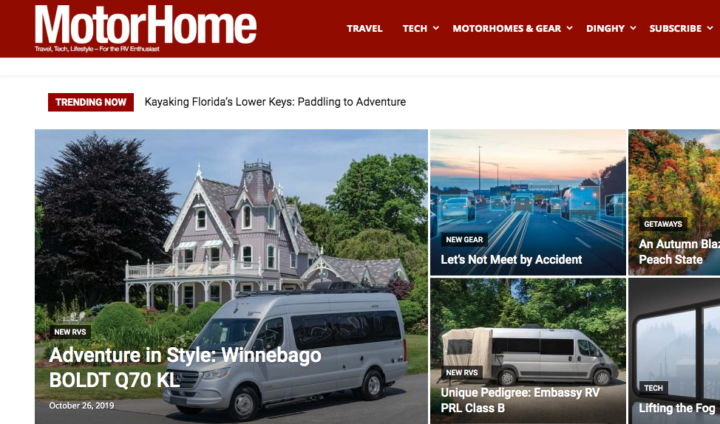 RV living is huge right now!
MotorHome accepts articles about the activities involving motorhomes such as recreation and the lifestyle of living in a motorhome, and technical articles.
Submissions can be as small as 100 words to full technical articles of 1,800 words with pay ranging from $100 to $900, according to MotorHome's rate chart. You can also make an extra $50 to $600 for high-quality, relevant photos.
Pathfinder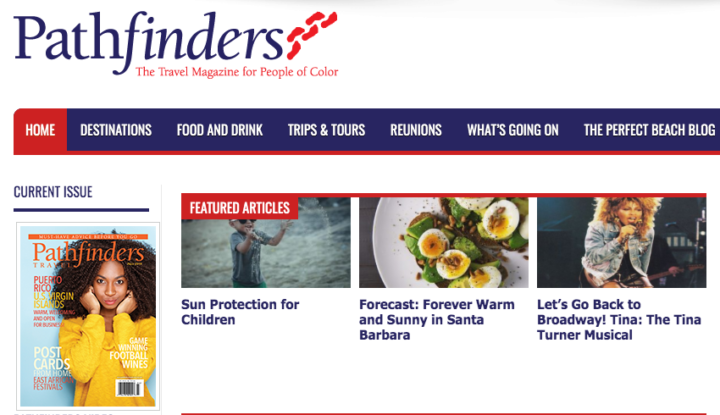 A travel publication geared towards the African American community, Pathfinder encourages fresh and informational ideas about travel.
The editorial team looks for articles that give its audience advice on what to do, where to go, where to eat, all with a cultural perspective.
Pathfinder's submission guidelines state articles should range from 500 to 1,000 words and pay $150 with an additional $20 per accepted photo.
Transitions Abroad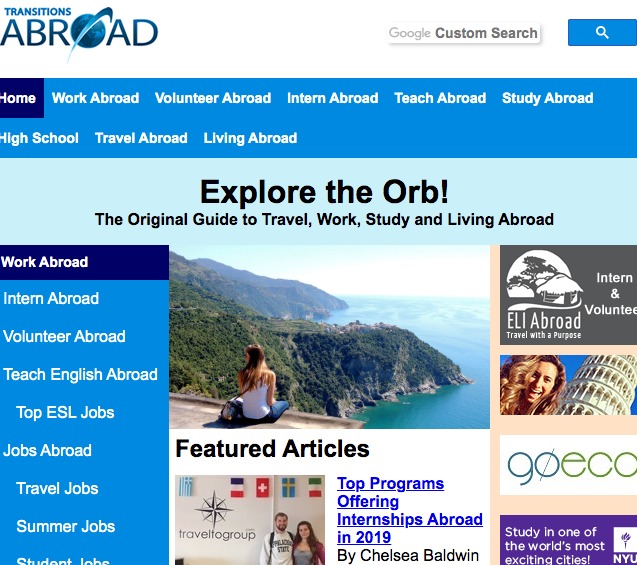 Transitions abroad is a magazine geared towards individuals who work, volunteer, intern, teach, and study abroad.
Writers can make submissions to a number of different categories that include topics such as high school abroad programs.
They look for informational and in-depth articles about abroad related topics. Transitions abroad states they look for articles between 1,250 and 2,000+ words and pay ranges from $75 to $150.
Top Magazines for Outdoors Writers
Alternatives Journal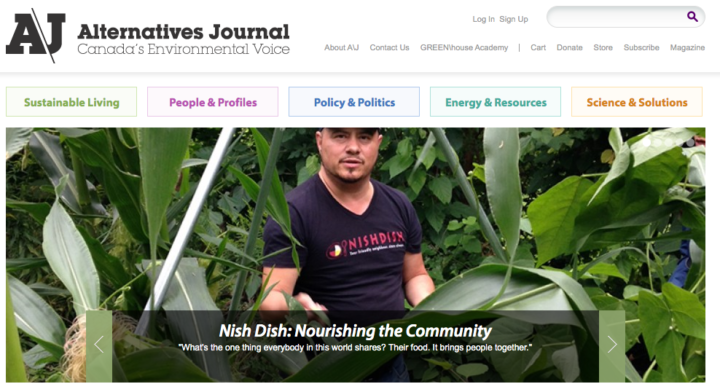 One of the best magazines that pay is a Canadian based outdoor magazine that has been in production since 1977, Alternatives Journal combines both academic pieces and general interest topics.
Feature articles range from 1,000 to 4,000 words and are written in a journalistic or academic style, while reports range from 500 to 1200 words and are written in a story format.
According to Writers in Charge, Alternatives Journal pays about $0.10 per word.
AMC Outdoors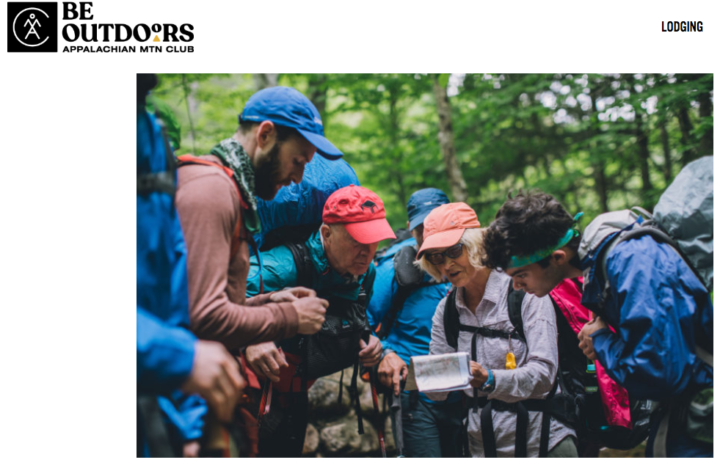 AMC is unique in that they look for feature story writers that they contract six to 12 months in advance for 2,000 to 2,500 word pieces.
Freelancers can make submissions for current event topics, how to guides, and personal essay type reflection pieces.
According to AMC Outdoors, you can expect to earn $750 for a feature piece and $150 to $350 for smaller pieces.
Boy's Life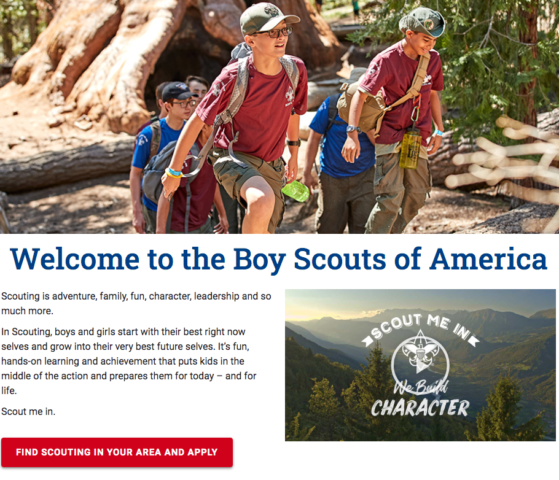 Boy's Life is more than just a magazine for scouts, it's a general-interest publication for boys ages 6 to 17 that covers a wide range of topics.
From how to properly pack a canoe to history lessons, there is a very strong outdoors theme in this monthly publication.
Writing for this magazine can open the doors for amazing outdoor adventure clients.
Articles run from 500 to 1,500 words and pay about $1 per word, according to their submission guidelines.
Alpinist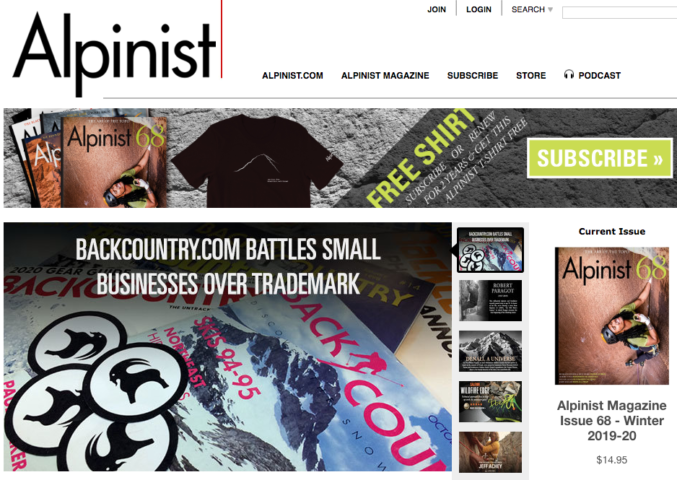 The Alpinist is a unique magazine that celebrates all things adventure climbing. The magazine is made up of feature articles and departments, which include topics like local hero and tool user.
Articles range from 250 words to 1,000 words and according to Writers in Charge, they pay $0.25 per word. Be sure to familiarize yourself with the content before making a submission.
Backcountry Magazine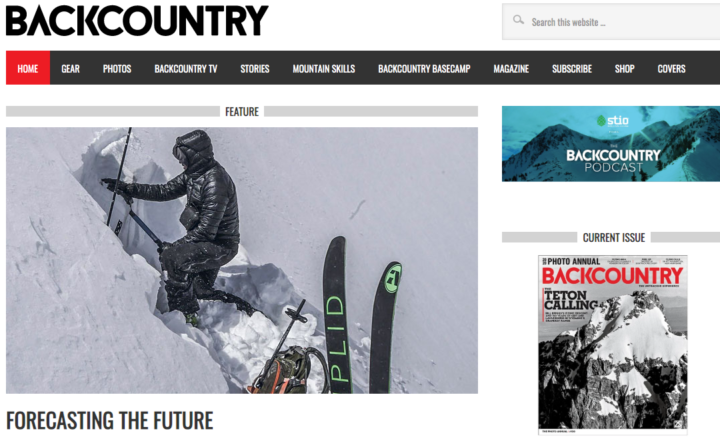 Backcountry Magazine focuses on articles that are timely and well researched. From uncommon destinations to inspiring characters, this magazine has several departments writers can make submissions to.
Articles include features, destinations, and on location.
According to their submission guidelines, they pay $0.35 per published word and reserve the right to pay less if the submission is not up to standards.
There is no preferred word count listed.
Popular Magazines That Pay in the Parenting Niche
Carolina Parent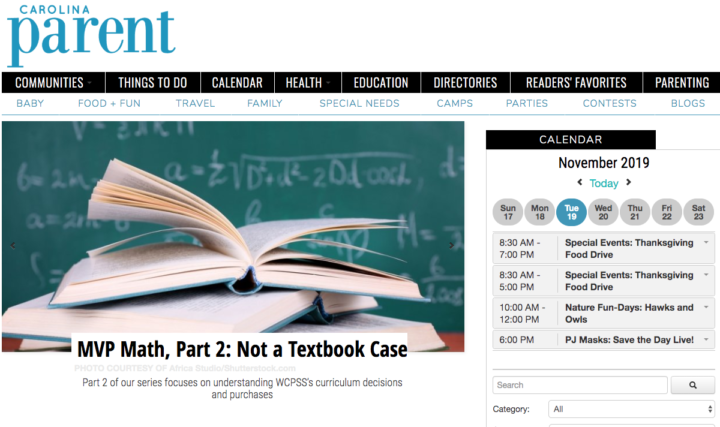 Carolina Parent, has been around since 1988 and publishes in print and digital.
Essay with local relevance are strongly encouraged and word count runs around 600 to 1,200 words. Carolina Parent's submissions guidelines state that they pay $100 to $300 depending word count.
They also accept submissions for their website WhereTraveler.com. Articles should focus on the triangle of Wake, Durham, and Orange counties in North Carolina.
Family Fun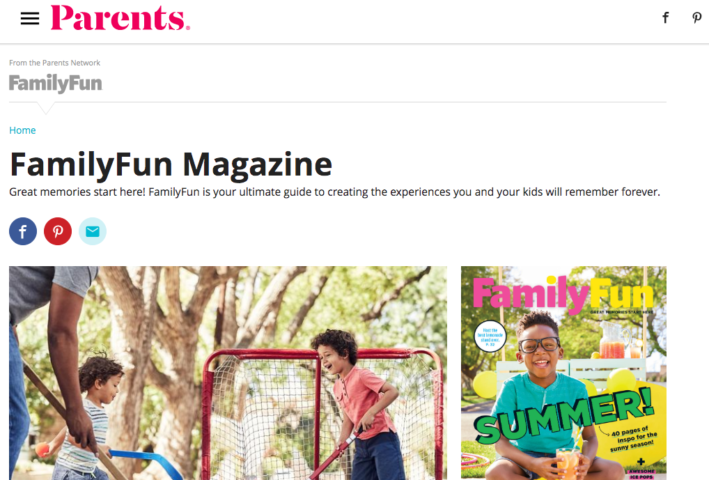 Family Fun magazine is one of the popular magazines that pay since it's been around since 1991 and is geared towards families with children ages 3 to 12.
They look for submissions related to food, crafts, home organization, and creative solutions to household problems for parents that have children ages 3-12. According to their submission guidelines, articles should be between 850 and 3,000 words and pay up to $1.25 per word for features.
Minnesota Parent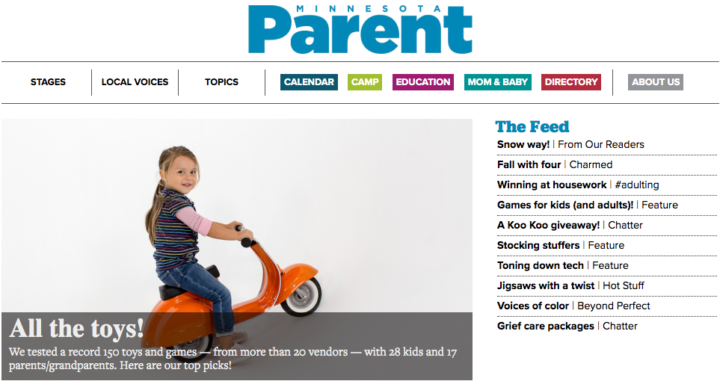 A print magazine distributed to families within the Twin Cities, Minnesota Parent looks for on-trend pieces from involved parents.
They cover the whole gamut of parenting related topics and have a number of different types or articles, such as long and short features and essays.
Per their submission guidelines, Minnesota Parent pays a fixed rate per story, which is negotiated on a case by case basis by the editor.
Her View From Home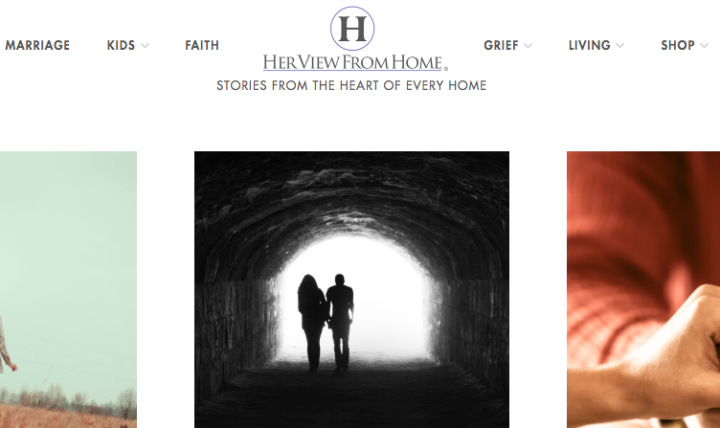 Her View From Home is an online magazine that pays it writers a little differently.
According to their submission guidelines, they pay based on the number of pageviews your article gets within the first 30 days of publication.
Ranging from $5 for up to 499 pageview to $100 for 4,000 or more pageviews. It is the writer's responsibility to send an invoice for payment.
Stork Guide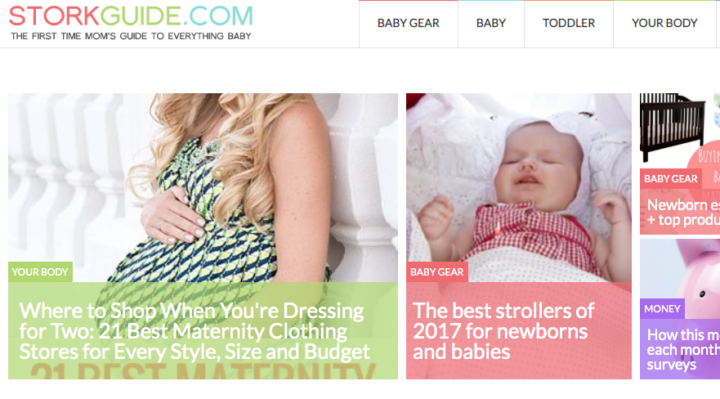 Stork Guide is all about babies designed for new and expectant moms.
They really focus on content that new moms would find helpful.
Writers don't have to be a mom to contribute, if a writer is knowledgeable in the topics that they are looking for, they should send a pitch!
According to their submission guidelines, a minimum of about 700 words will get you a payment of $50.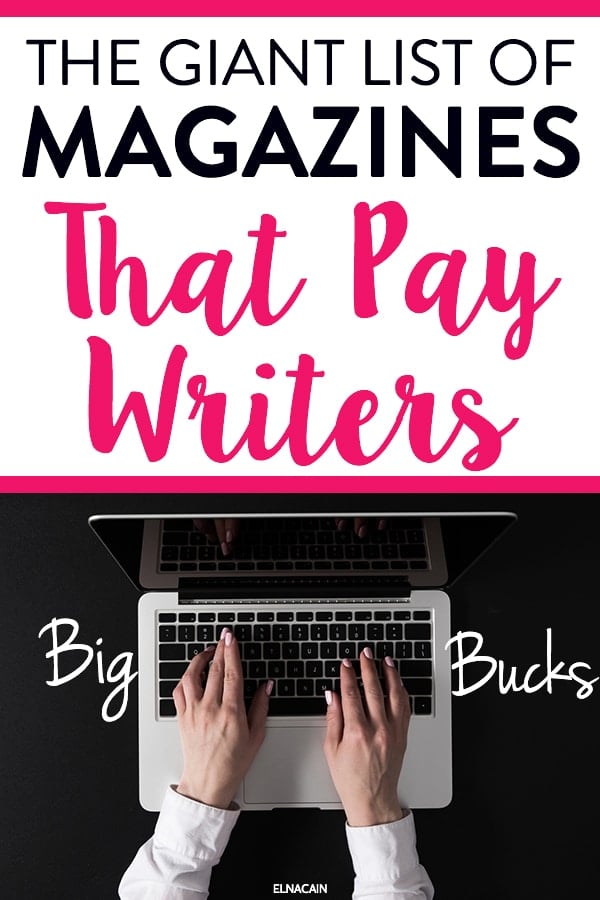 Food and Drink Magazines that Pay Writers
Eating Well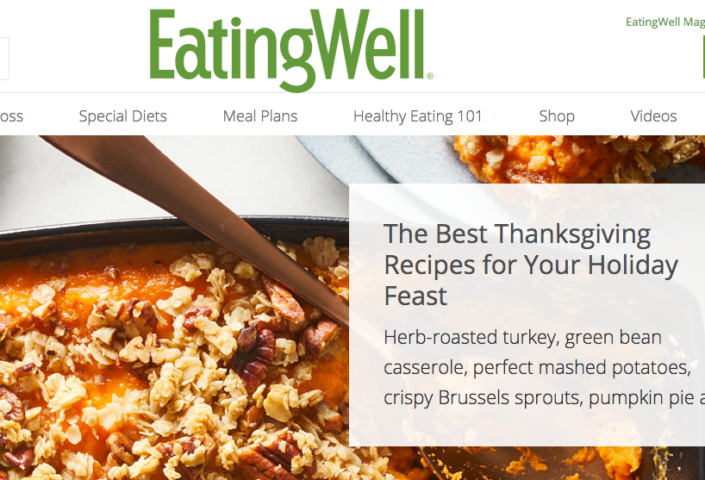 If you're a food writer looking for magazines that pay, why not write for a food magazine that focuses on healthful eating?
Eating Well is a well known publication with over one million readers.
They encourage freelancers to write for several different columns, such as Good Life, which includes trends, travel and thinking and Good Health.
According to their submission guidelines they pay $1 per word and have a lead time of three to six months.
Radish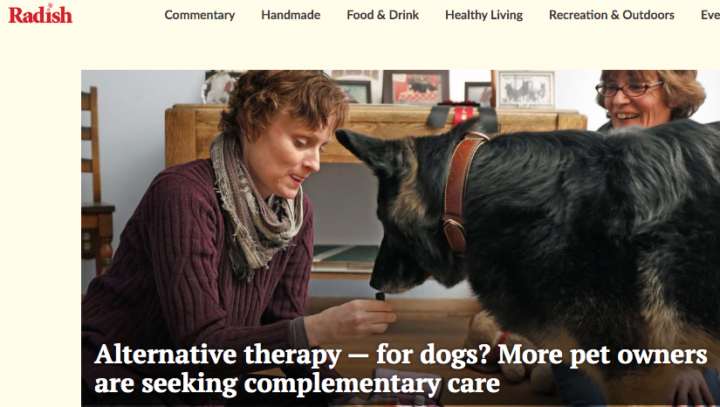 Radish's motto is "healthy living from the ground up."
This magazine focuses on natural foods and a healthy lifestyle, specifically products and services that are offered in areas of Iowa and Illinois.
Some of their departments include Eating Right, Body, Mind & Soul, Outdoors, and Health & Fitness. As stated on their website, Radish pays between $50 and $150 for accepted freelancer articles dependent upon length.
Edible Seattle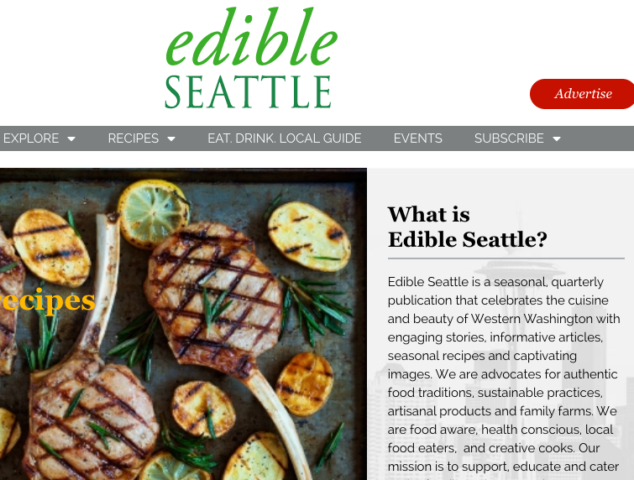 Edible Seattle is a local, community-based publication that is published quarterly for those living in Washington state.
Freelance writers are encouraged to submit a pitch for any of their departments; features, one ingredient-three ways, origins, liquid assets, on the water, in the kitchen, farm to table, road trip, and final course.
According to their contributor guidelines, they pay $0.20 to $0.30 per word.
Brew Your Own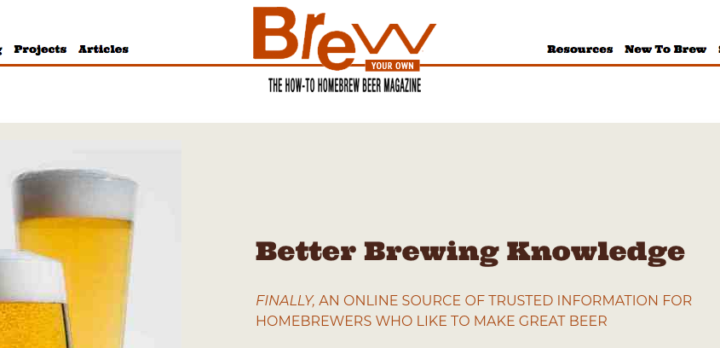 Look – a magazine for those passionate about home brewing!
In circulation since 1995, this magazine is a reliable source for home brewers everywhere. They cover topics from troubleshooting to building your own brewing gadgets.
Both a print and online magazine, they happily accept submissions from freelance writers.
According to Writers in Charge, they require articles to be between 1,500 and 3,000 and pay $200 upon publication.
Historical Magazines That Pay Writers
Early American Life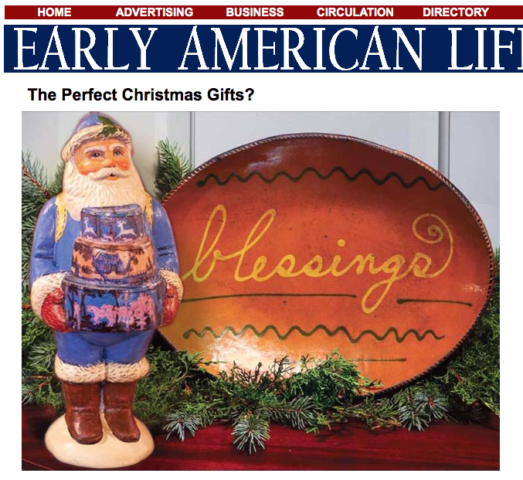 Hey! Magazines that pay historic writers!
Early American Life is a publication that focuses on the history, antiques, travel, studio crafts, architecture, and decorating all geared towards the mid-1800s all the way back to the founding of the United States.
According to their submission guidelines, articles should runs between 750 and 2,500 words and they pay $500 for a first time writer with the potential for future assigned stories.
History Magazine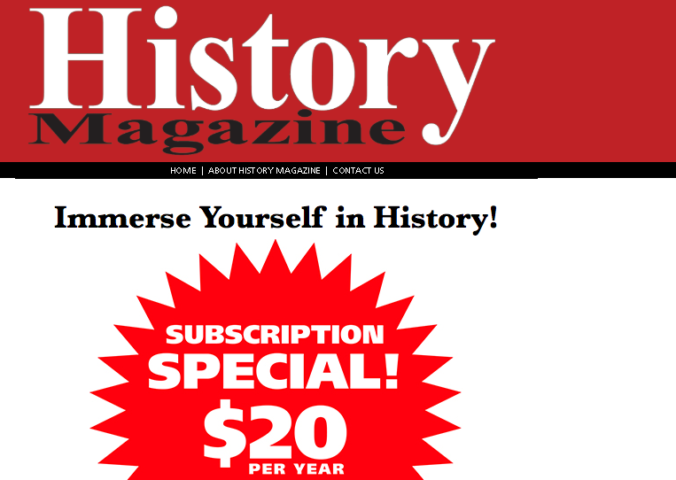 History Magazine is not a strictly academic historical publication, they also aim to publish features that their readers will find interesting.
Writers should consider answering the question "how did we get here," in their submissions rather than focusing on a particular historical figure.
According to History Magazine's submission guidelines, articles should be approximately 2,000 words in length and pay is $0.08 per word.
True West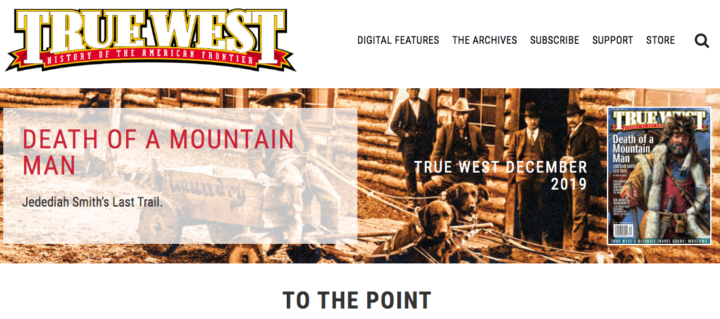 True West is a historical magazine that started in 1953 and focuses on the history of the Old West, generally between the years of 1800 to 1912.
Writers are encouraged to submit articles based on a specific person or event in American Western history.
They also accept book reviews and according to their submission guidelines, they pay $0.25 per word. Writers should submit a 300 word query for acceptance.
Western Pennsylvania History Magazine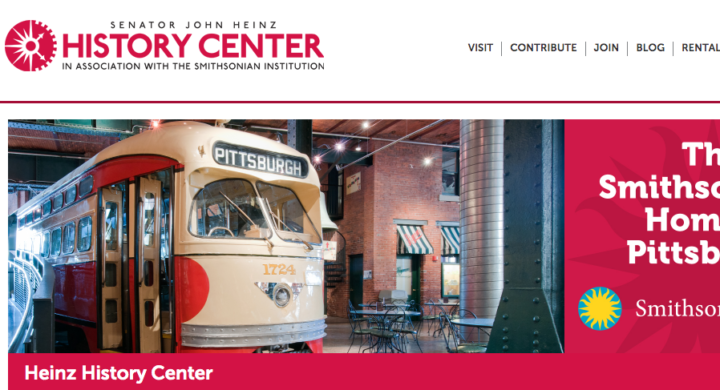 Writers that are up on current and historical events and enjoy reading and writing about original analysis should submit their query!
The Western Pennsylvania Magazine is a well-respected publication that accepts feature articles between 3,000 to 4,000 words.
Writers may pitch their ideas to the editorial board prior to writing and will receive compensation of $250, according to their contributor guidelines.
Wartime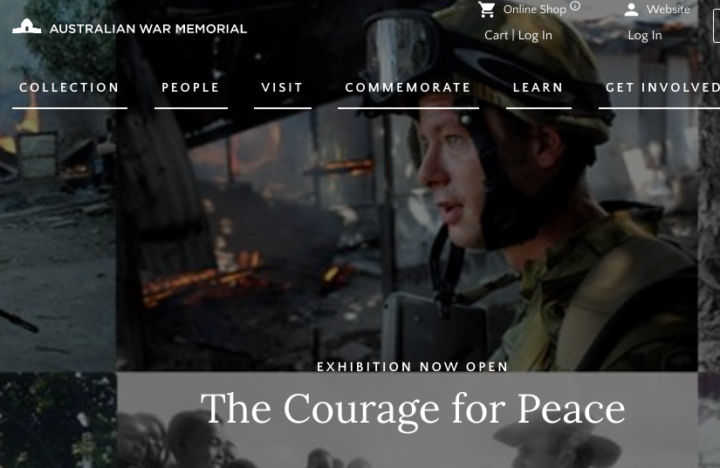 Wartime is geared towards readers that share an interest in Australian history and topics about military affairs.
The work is strictly non fiction and is edited by a board of historians.
Writers can submit a proposal for articles of 1,000 to 2,000 words in length and according to Wartime's submission guidelines, published articles make $300 per 1,000 words.
Religious Magazines That Pay Writers
Catholic Digest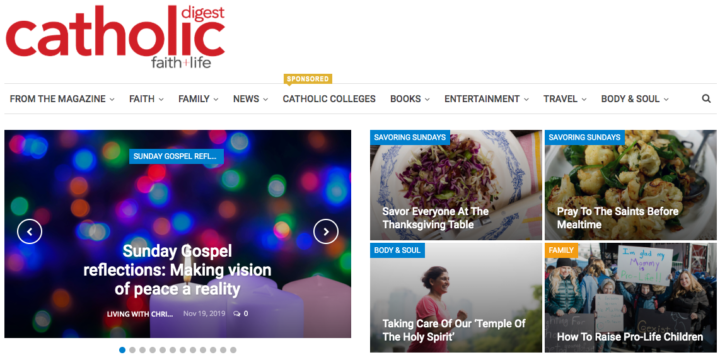 Catholic Digest focuses on both personal faith topics and work, life, family, and relationships from a Catholic perspective.
Submissions should cover one of the three topics; personal, communal and global faith. Print articles run around 1,500 words, while web based articles are generally 1,000 words.
Write for magazines in the religious "niche" is fulfilling and can help you land clients in this niche.
While it is not published on their site, The Write Life states that they pay about $500 for a feature publication.
Clubhouse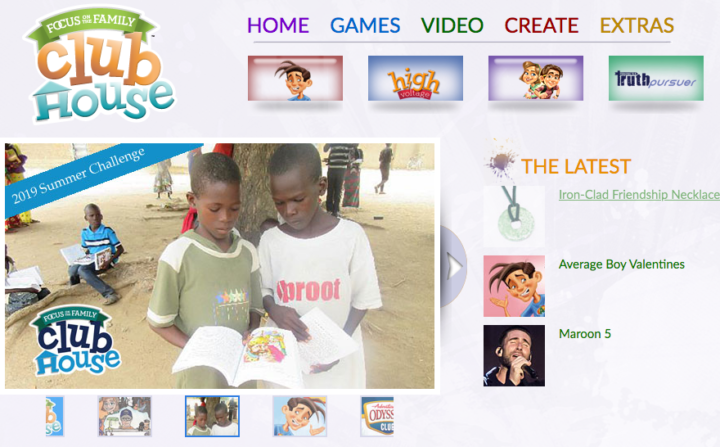 Clubhouse is a Christian magazine geared towards kids ages 8 to 12 that want to learn more about what is means to be Christian.
Fiction and nonfiction articles focus on a wide range of topics from choose-your-own-adventure stories to fun quizzes.
Depending on the type of article, writers can expect to earn $0.15 to $0.25 per word for 400 to 2,000 word pieces, per their guidelines.
InSite Magazine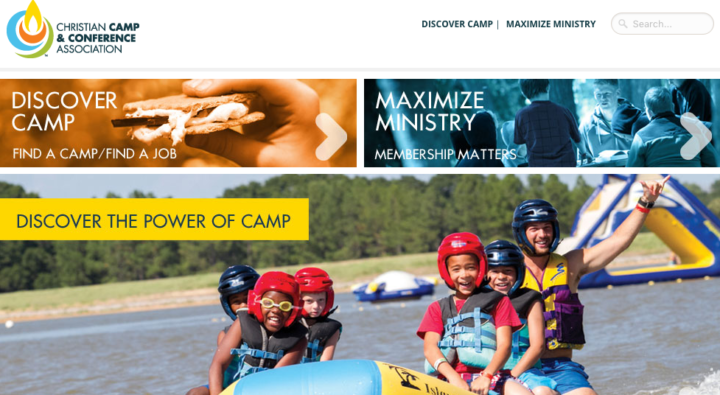 Focusing on individuals that are involved in Christian camping and ministries, InSite Magazine includes how-to pieces and all things related to Christian camping, from food safety to fundraising. InSite is all about in-depth articles that help to really show readers, rather than tell them.
According to InSite's writers' guidelines (that are quickly downloaded to your computer), articles and sidebars range from 250 to 1,500 words and pay $0.20 per published word.
Group Magazine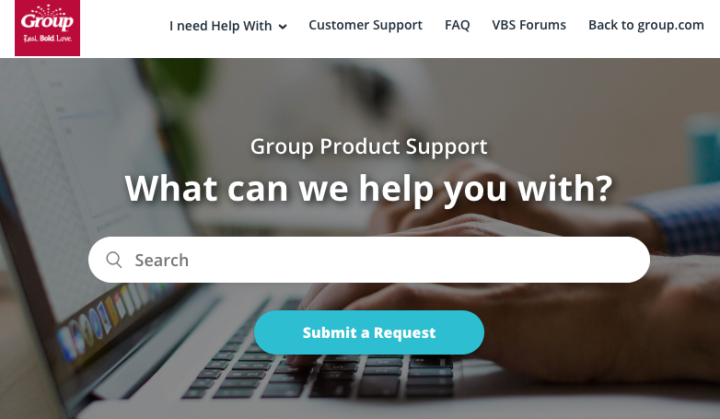 Group Magazine is a publication for churches working with people to help further their religious relationship.
They focus on resources for educating people by providing sermon and worship ideas, crafts, Bible studies, retreats, volunteer management, and mentoring, just to name a few.
According to their submission guidelines, articles range from 300 to 1,000 words and pay is a straight $80 per printed submission.
Connect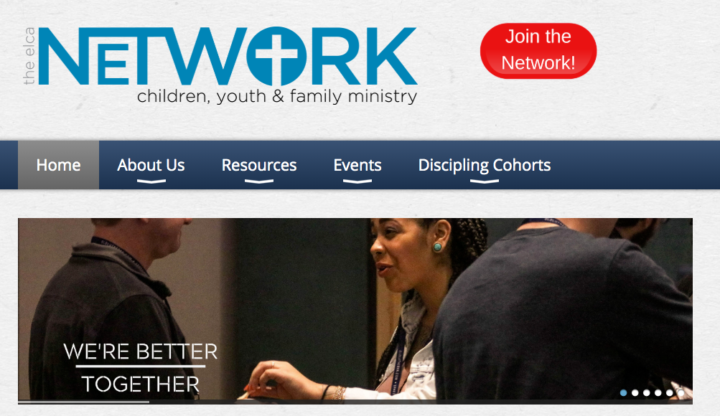 Connect is geared towards those people that work in ministries with young people.
Connect seeks to challenge its readers to continually grow their skills.
Articles come in two lengths, sidebars which are 200 to 450 words and features, which range from 1,500 to 2,200 words.
According to their writers' guidelines, sidebar articles pay $50 and features pay $200 when printed.
The Best Magazines for Personal Essay Writers
The Sun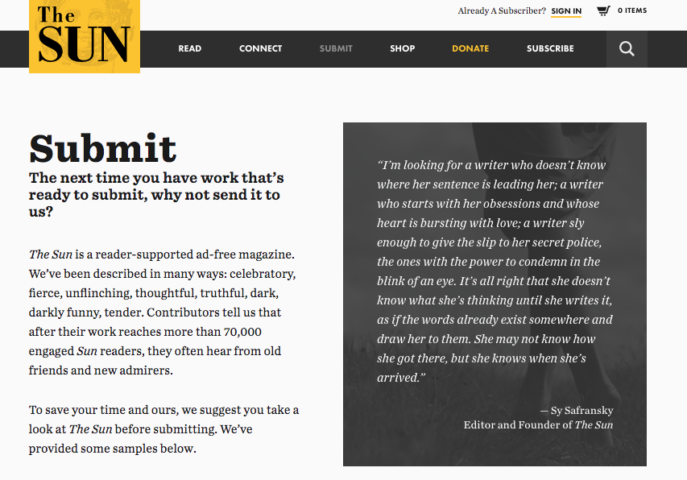 The Sun is a very prestigious, prize winning publication with a strong and dedicated reader base.
In addition to personal essays, they also publish fiction pieces and works of poetry.
There is no minimum length, but they often don't publish works above 7,000 words. According to their submissions page, fiction and personal essays can range in pay from $300 to $2,000 and poetry between $100 and $250.
New York Times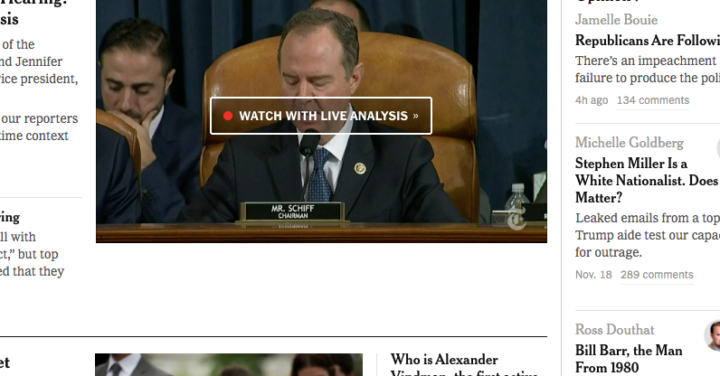 Looking for a publication that could potentially land a book deal?
The New York Times Modern Love column is a perfect place to start making submissions.
Tell your personal marriage, parenting, relationship, or dating story in 1500 to 1700 words, don't leave out any of the juicy details (although, beware, you do have to use your real name)!
According to their Facebook page, they pay $300 per published article.
SLICE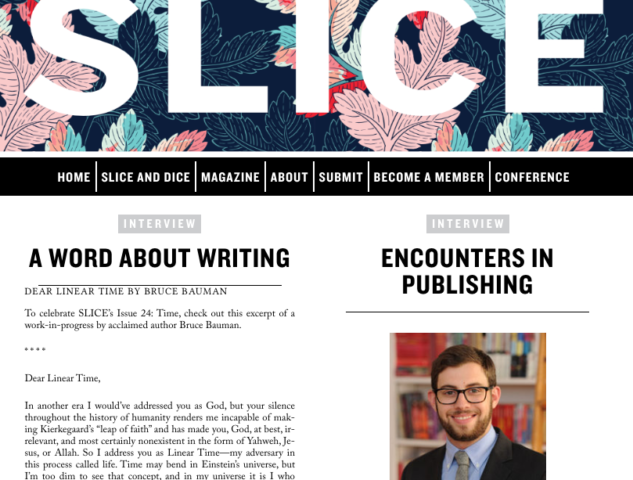 SLICE looks for short stories in fiction, non-fiction, and poetry categories.
The really neat thing about SLICE is that they seek out emerging voices to publish side-by-side with already established authors.
In each issue of the magazine there is a cultural theme which surrounds each article. According to SLICE's guidelines, submissions should not be longer than 5,000 words and pay between $100 to $400.
VQR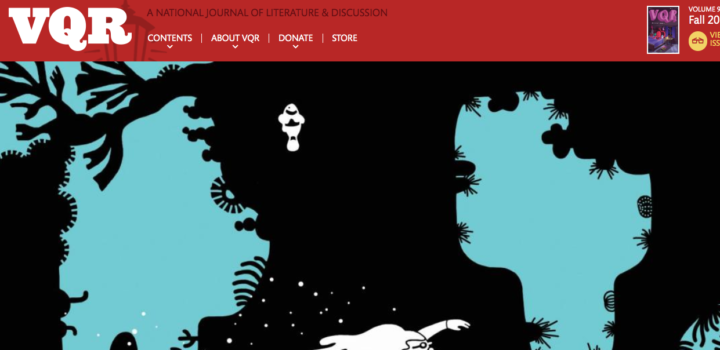 A prestigious publication, VQR focuses on poetry, short fiction, and nonfiction which includes topics from political or literary analysis to travel essays.
Word count can range from 2,000 to 9,000 words.
While VQR might be a little more difficult for writers to get their submissions accepted, they pay very well.
According to their submission guidelines, the pay for online content starts around $100, while personal essays pay $1,000 or more.
Popular Health and Fitness Magazines That Pay Writers
Vibrant Life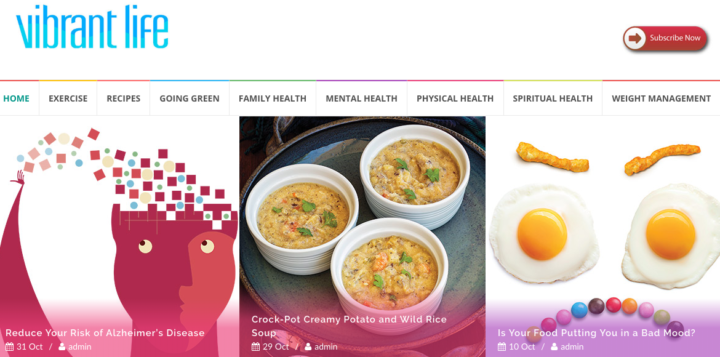 Vibrant Life focuses on articles about physical health, mental clarity, and spiritual balance.
How can writers help Vibrant Life's readers lead a happier, healthier life?
The magazine publishes topics on health, exercise, nutrition, self-help, family, spiritual balance, challenges and triumphs, as well as environmental stewardship and interviews from health experts.
According to their submission guidelines, articles range from 450 to 1,000 words and pay $100 to $300.
Healthy Living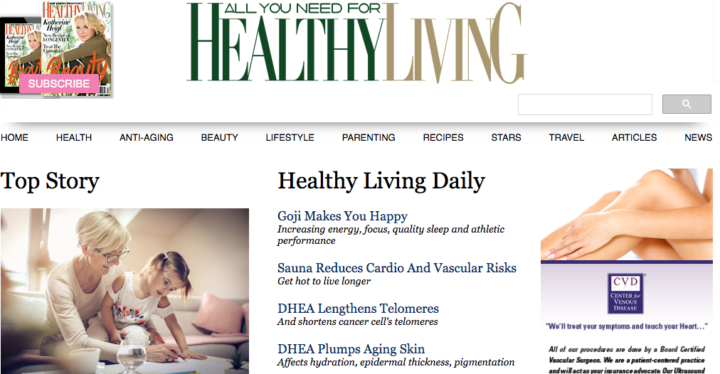 Healthy Living is a popular magazine in the wellness space. Probably one of the quickest turnaround times, writers can submit their full article and expect to hear back from the editorial staff within 6 days.
There are many different chapters in which writers can make submissions to, such as, health bites and beauty picks.
Articles range from 450 to 3,000 words and according to Writers in Charge, pay is $150.
Common Ground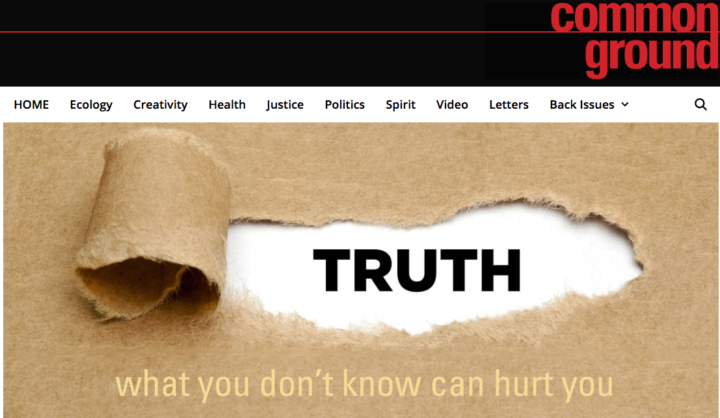 Common Ground is a Canadian publication that focuses on not only health and wellness topics, but also personal growth and ecology.
While they prefer Canadian authors, it is not a requirement.
It is also suggested that writers submit their inquiry before writing the full article.
Published articles range between 600 and 2,500 words and according to Writers in Charge pays $0.10 per word.
Wellbeing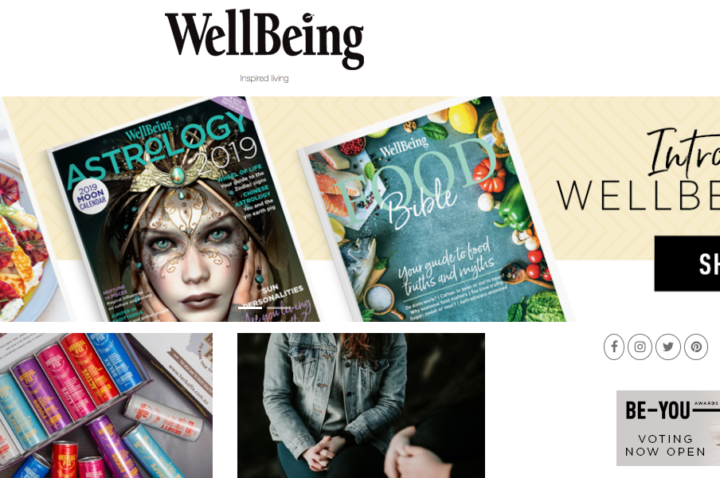 An Australian based publication, Wellbeing has both an online and offline presence.
While they cover a wide variety of topics, such as natural solutions and raising healthy children; writers can make submissions to four different types of articles; features, travel articles, special reports, and real life experiences.
Article length varies up to 2,000 words and according to their contributor guidelines, pay ranges from $150 to $1700 (AU).
Whole Life Times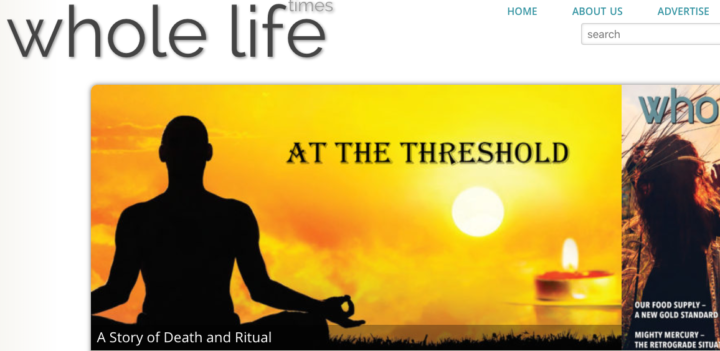 Whole Life Times relies on freelancers to publish content on holistic community topics.
They look for stories of holistic and integrated health, sustainability, green living, conscious living, yoga, and organic food, just to name a few.
Full manuscripts should be submitted to the editorial staff and range from 800 to 1,000 words. According to their writer's guidelines, the pay ranges from $75 to $150.
Magazines that Pay IoT Writers
IoT for All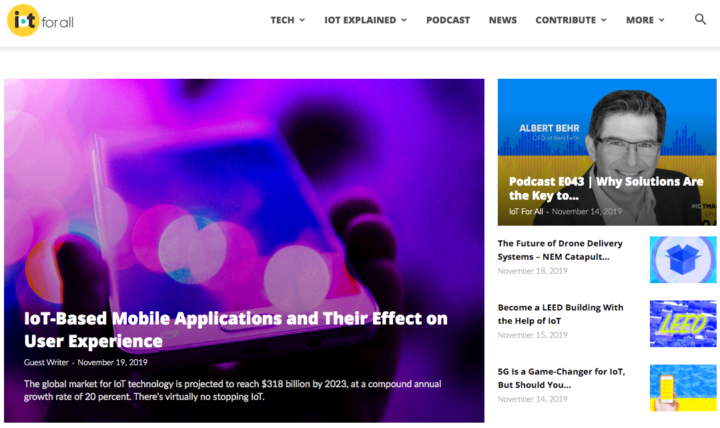 IoT for All is an online magazine that publishes high-quality and unbiased content all about the Internet of Things.
This includes educational and informative topics related to virtual reality and artificial intelligence.
Content should either be evergreen, target current events, or attract readers to click and share on social media.
According to their submission guidelines, articles should be 500 to 2,000 words and it is not specified how much they pay.
News Magazines that Pay Writers
VOX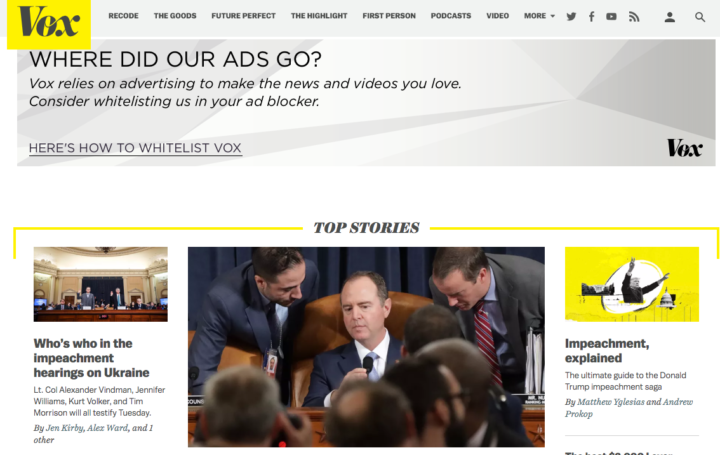 VOX is an extremely well-known online news magazine that features top stories from around the world.
While VOX does not reveal their specific payment, according to The International Freelancer, VOX pays $500 for a personal essay.
They accept personal stories written in first person that focus on a wide range of topics from vaccines to student debt. Word count is not specified but accepted pitches are able to discuss pay specifics.
WIRED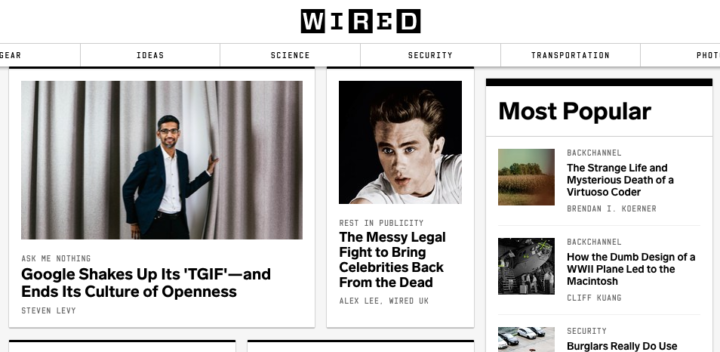 WIRED is another well known online and print magazine that focuses on the news of emerging technologies and how they are affecting our culture, the political landscape, and the economy.
Submissions are limited to 1,000 words and should focus on a specific and opinionated point of view.
While WIRED does not directly state their rates, The International Freelancers states that they pay $1 to $2 per word.
Douglas Magazine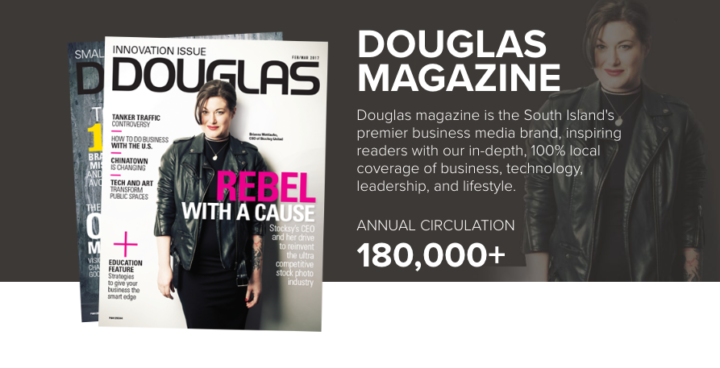 Douglas Magazine focuses on news and hot tips from Vancouver Island.
As there is a lead time of a few months, writers should make a submission early!
Once their submission is accepted, the editorial team works out a deadline and fee for the writer.
While Douglas Magazine does not specifically state their pay rates, this article in Medium states they pay $0.40 per word.
Magazines that Pay!
There you go! Write for magazines with 40 magazines that pay writers in different niche topics.
If you're a new freelance writer, consider submitting your piece to a magazine while you are also looking for freelance gigs.
Over to you – share with me which magazines you're going to pitch to!