Interested in all the different writing services there are out there?
When you first start out as a freelance writer, it may seem that the only service worth offering is writing blog posts and articles.
The common misconception here is that writing for the web is limited to blogs. However, you'd be amazed at how many writing services you can offer as a beginner!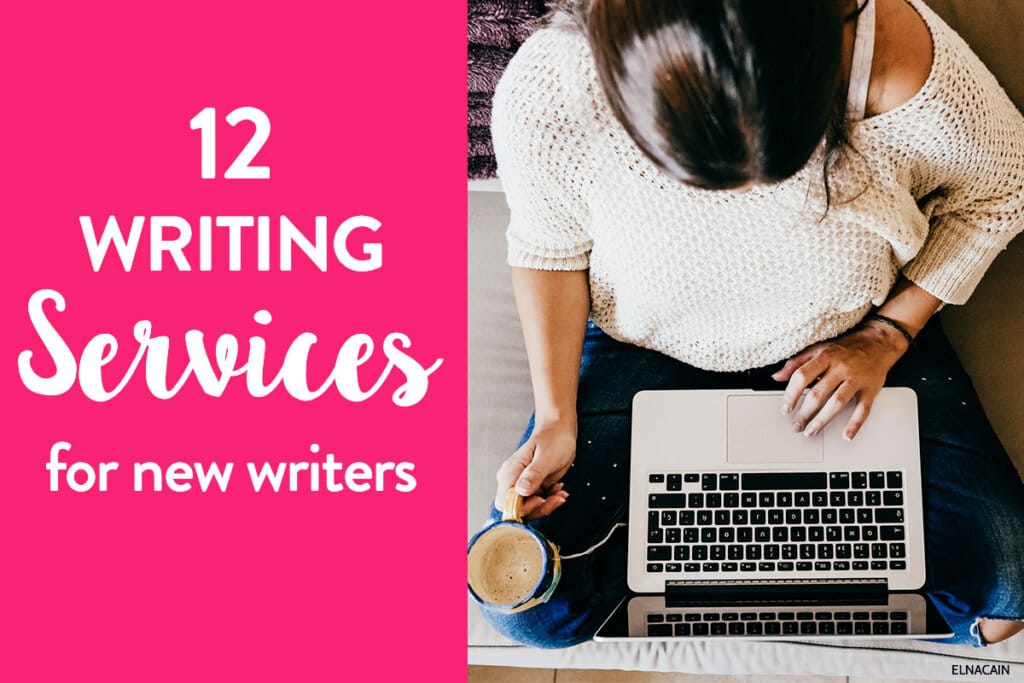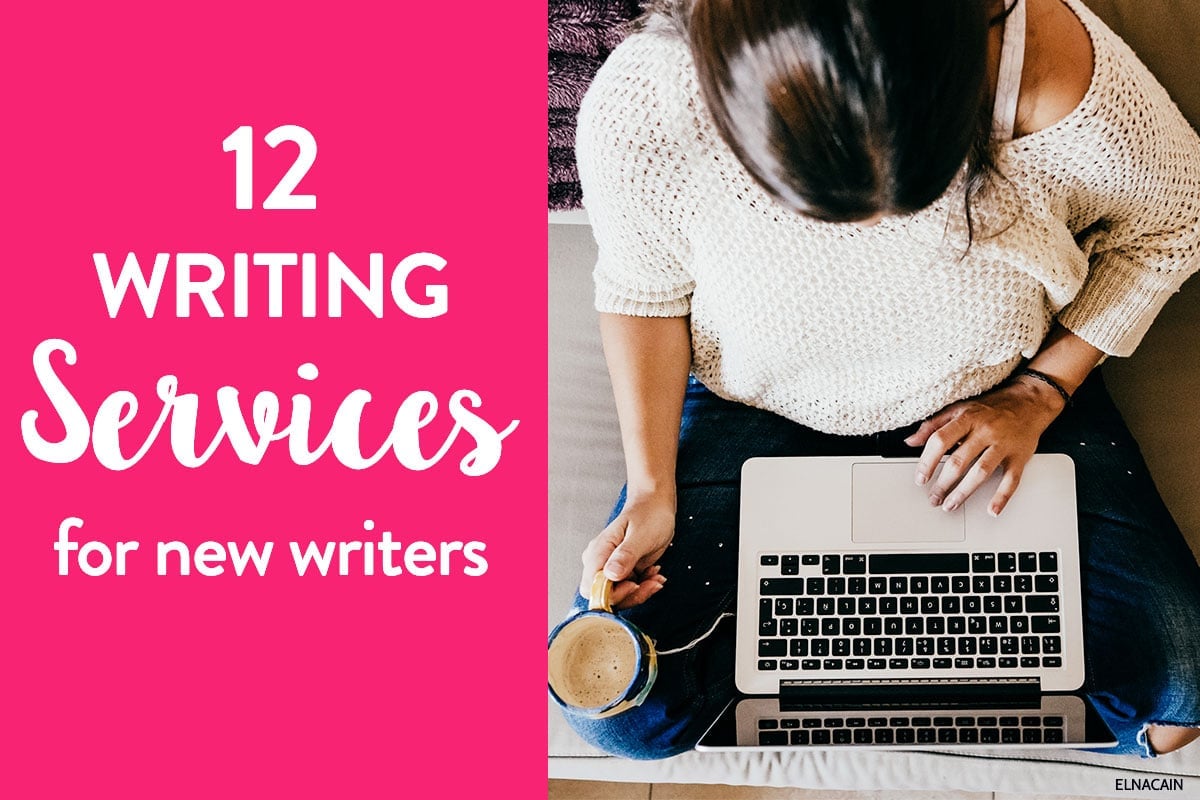 As more and more businesses take to the internet to expand their growth and customer-based, the more they are realizing the value of having well-written content – whether it's blog posts, landing pages, email outreach or even Facebook ads.
And, since most business owners don't have the time or skills to do this themselves, they are willing to pay freelance writers to do the work for them.
This is great news for writers – especially beginners!
Check out this list of writing services you can offer as a beginner that will increase your portfolio, your experience and (most of all) your income.
Make Money With These Writing Services
1. Facebook Ads
You may be wondering why anyone would pay a writer to create a Facebook ad. How hard can it be, right?
In today's day and age, people are constantly bombarded with social media advertisements, posts and articles.
Businesses and clients want something that will grab their customer's attention, compel them to click and create a relationship between business and customer – and they're willing to hire writers to make this happen.
The key to writing Facebook ads that convert readers to buyers is knowing who your audience is, providing eye-catching visuals and using a compelling call-to-action.
This is a copywriting services and a niche that is high-paying since businesses pay thousands of dollars to run Facebook ads just to get people to their product pages.
Here is an example of a well copywritten Facebook Ad.
2. Social Media Posts
Writing social media posts kind of exists in the same vein as writing Facebook ads, but can be expanded to include other platforms such as Twitter, LinkedIn and Instagram.
Plus, this writing service can lead to work as a social media manager!
When it comes to writing social media posts, businesses are looking for someone who can create written content to provide context to images, videos and other updates.
Otherwise, it's hard to connect with online audiences.
If you can write short and engaging content, you can add social media posts to your writing services.
Here's an example of social media writing service for Mod Cloth.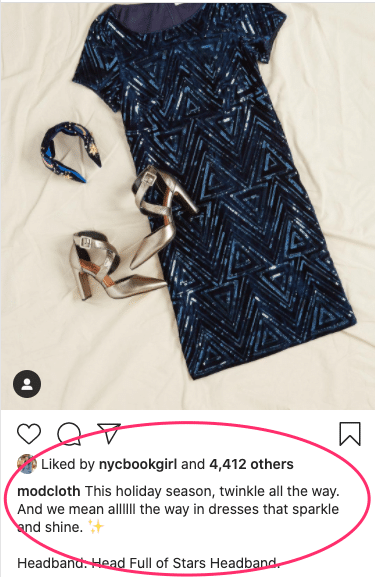 And, the more experience you gain in the workings of social media marketing, you can begin to add social media manager to your repertoire of services.
3. Transcriptions
You may think transcribing services are limited to the business and medical world, but many bloggers are beginning to seek and pay transcriptionists!
Because there is such a broad range of industries looking for transcribers, offering this as a writing service is a great way to make some extra income as a beginning writer.
Transcribing involves taking an audio or video recording, such as a YouTube video or podcast, and converting it to text. The transcriptionist is responsible for typing out the audio/video word-for-word with proper spelling, punctuation and grammar.
This is why this service is right up a writer's alley! You do, however, need a good ear – and fast typing skills help too.
Here is an example of Pat Flynn's podcast transcription on his site. When you click on a podcast episode you are taken to a page with the podcast, a written introduction and a transcribed version of the podcast that you can even download.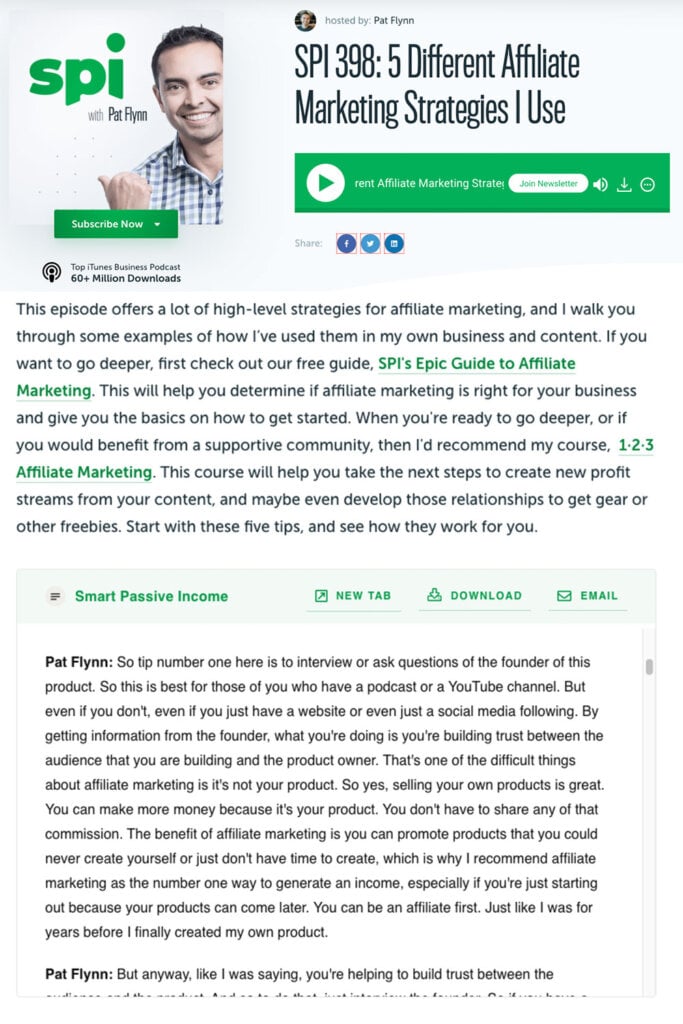 4. Editing and Proofreading
There is a difference between editing and proofreading, but they do require a good eye for spelling, grammar and punctuation.
Proofreading focuses mainly on spelling and grammar whereas editing can involve rephrasing sentences or restructuring sections of text.
Whether you choose to offer editing or proofreading services, these writing services cover a wide variety of content including web content, eBooks, white papers, student essays and user manuals.
Knowing what type of content you are editing and/or proofreading is important since blog posts, for instance, are structured differently than essays.
Clients will seek editing/proofreading services since, while they may have the time to write their own content, they may not have the time or skills to polish it for publication.
And as a freelance writer, taking these editing or proofreading jobs breaks up your day of writing. While I love writing, I do need to do other things like editing or creating Pin graphics to keep me motivated and free of writer's block.
Write Your Way to Your First $1k course student Sue-Ellen shares all her writing services on her freelance writing website and includes editing and proofreading services.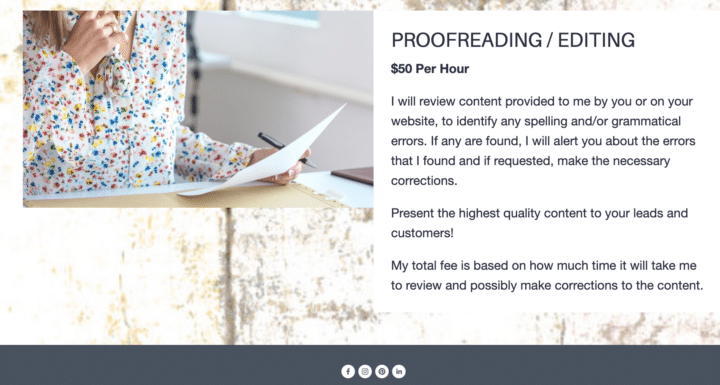 5. Sales Pages and Landing Pages
In the world of online marketing, a landing or sales page is a single web page that promotes a service, product or opt-in.
Many companies use these types of pages to convert site visitors into paying customers, while site owners often use them to capture emails to build their subscriber list.
Sales pages and landing pages involve more than simply outlining what the business or site owner is offering.
Most include a pain point experienced by the reader (what the reader is struggling with), how the product/service can alleviate this issue and a call-to-action asking the reader to do something.
Some landing pages and sales pages include testimonials from previous buyers and customers. Overall, these pages emphasize the benefits of the product/service and is an easy writing service to offer.
Many businesses are open to paying a writer to create a compelling and converting sales and/or landing page. As a digital marketing writer this is a writing service many business and blog owners ask me to write for them or help them with.
Here is an example of one of my landing pages to grow my email list.

6. Guest Posting and Ghostwriting
It's been proven that businesses with blogs on their sites attract more traffic and customers – so more and more businesses are adding blogs full of informative content.
However, many business owners don't have the time to write their content or, as I mentioned above, don't have the skill.
While guest posting and ghostwriting both involve writing blog content, guest posting means the article is posted on someone else's site while ghostwritten articles are posted on the client's site.
As a beginner, you are more likely to drum up business writing ghostwritten content. However, there are many site owners that want to grow their brand by guest posting.
Usually when they hire a freelance writer they will tell you it's ghostwritten content and it's up to the owner if they want to use your content for guest writing.
One thing to look out for is landing a freelance writing job and the owner expecting you to get guest posting spots on huge sites. This isn't your job at all. They pay you for content and they go and guest post your ghostwritten article.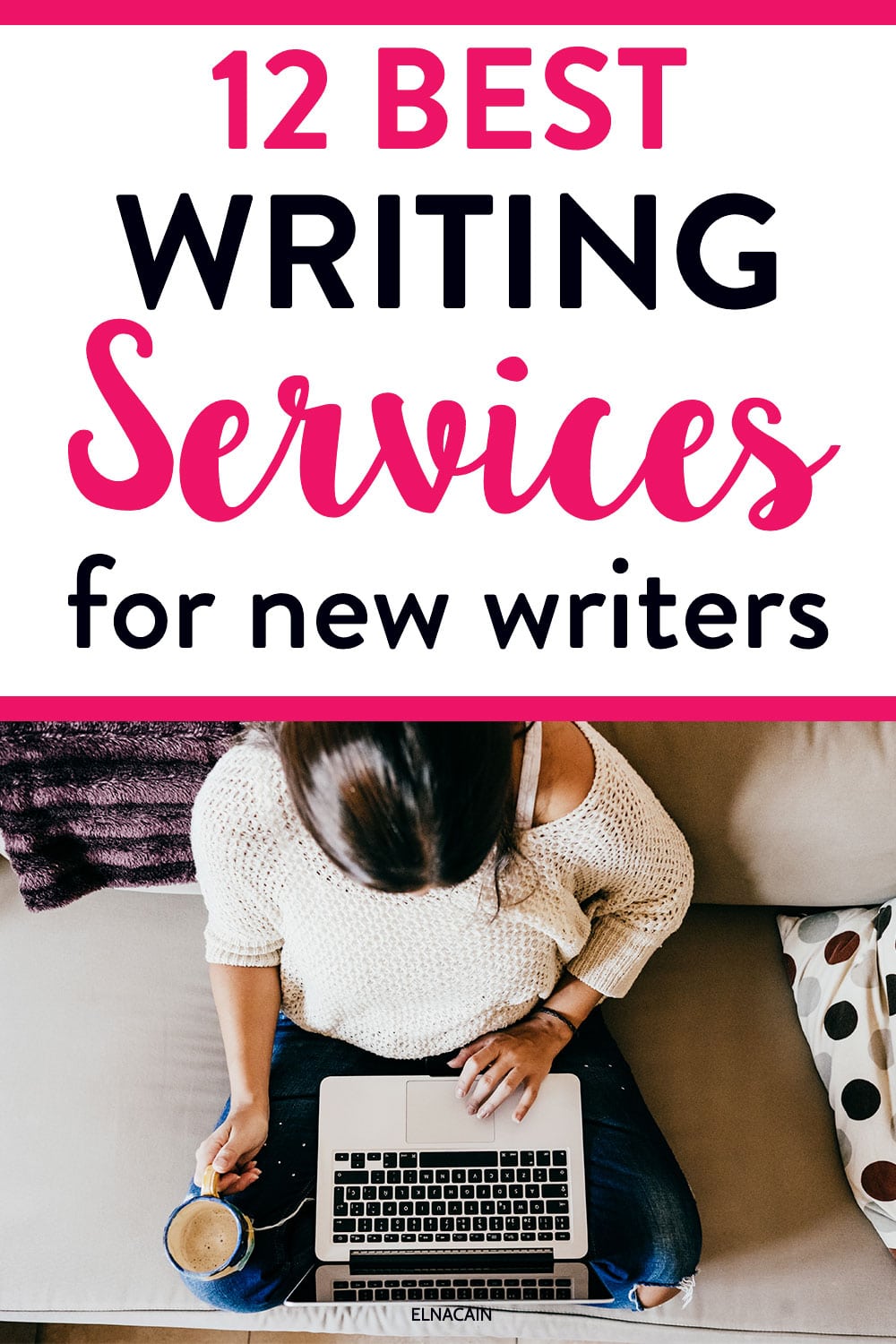 7. Email Outreach
Many businesses use email outreaching as a way to gain more customers and expand their business.
In order to save time and ensure that the emails are effective, businesses will hire writers to create cold emails to send to potential customers.
The alternative for businesses that don't have the time is to resort to ready-made email templates. The risk here is that their prospects may have already received the exact email template from someone else.
Crafting an outreach email takes a certain skill – you need to be able to put yourself in the customer's shoes and provide information that will resonate with them.
The content needs to be concise and clearly worded since many people don't spend a lot of time reading emails.
For a beginning writer, however, this is not a difficult feat and email outreach is a service you can easily add to your repertoire.
I don't personally offer this writing service but I do get many outreach emails from marketers, SEO specialists, and other bloggers or freelancers.
This outreach email is a template that I can only assume was written by a copywriter.

8. Newsletters and Emails
Good marketers know that their list of email subscribers is a goldmine for increasing sales and traffic. Most will try to send out an email once a week.
As a freelance writer, you can offer to write these newsletters and emails to save business owners time. And guess what? Many new writers love this type of project! Emails are fun to write, don't take a lot of time to write and are a high-paying writing niche.
This is a very personalized service so you need to have a good understanding of the client's voice and the message they want to convey. When you are just starting out in the world of freelance writing, this is a great way to drum up some consistent business.
9. Product Descriptions
Product descriptions may be short and sweet but, when a business is looking to launch multiple products at once, they may not have the time to write them all.
Product descriptions are different than landing and sales pages, since you need to highlight the main features of the product in a short piece of content.
Oftentimes, product descriptions do not have to go into great detail, especially if the functionality of the product is obvious. For instance, a t-shirt is pretty self-explanatory – you really only need to describe the material and fit.
However, more obscure products will need a bit more explanation to help potential consumers understand what it is and why they need it.
Writing product descriptions is a great writing niche that can help you make money writing as it's a great way to earn some extra cash and get some experience under your belt.
I was hired to write product descriptions for Walmart and I had fun crafting toy descriptions in a fun way.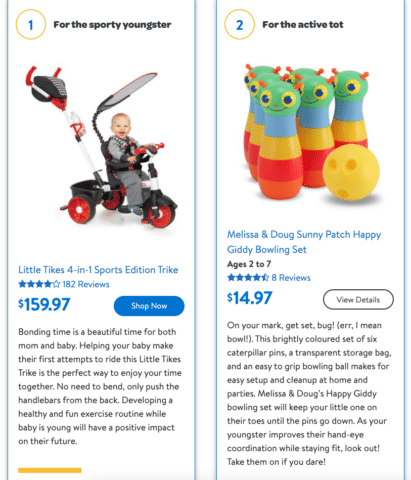 10. Resumes and Cover Letters
Resumes and cover letters are an important part of job-seeking since they help employers determine who they want to interview based on a quick snapshot of the potential job candidate.
Not everyone has a way with words and oftentimes an ill-crafted resume and cover letter can end their chances for their dream job immediately.
Enter the freelance writer! You can use your writing skills to help individuals create and polish their resumes and cover letters to help increase their chances of getting a job.
When you do create a resume for a client, remember to take the kind of job they are applying for into consideration. Some jobs, such as a graphic designer, may appreciate a fancy resume while others may just want something simple and straightforward.
Write Your Way to Your First $1k course student Amanda is a nurse and resume writer for other nurses and is even a twin mom too! She even has a podcast for nurses!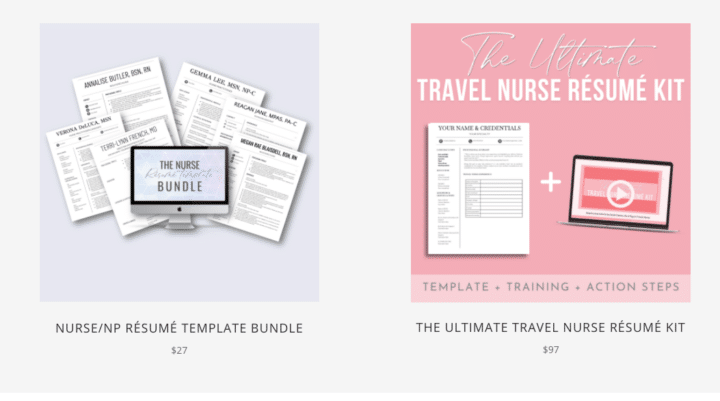 As for cover letters, these are very specific to the job being applied to so be sure to get a copy of the job description from the client.
There is a huge market for this and, as a beginning writer, you have the skills necessary to offer this writing service.
11. Slides and Presentations
If you're handy with Google Slides or Microsoft PowerPoint, you could offer your services in creating slides and presentations for clients.
Bloggers may seek to have certain blog posts converted into a presentation or businesses may require training presentations to show their staff.
Even if you're not adept at these programs, they are super easy to learn. You can use either to put together a presentation that features text, images, videos, audio and cool transitions.
Work with your clients to understand the style they are going for. Have them provide you with the information and any media they wish to include.
To get started with this writing service, create a few mock-up presentations to add to your portfolio!
Here's an example of one of my many slide presentations I use for Youtube videos.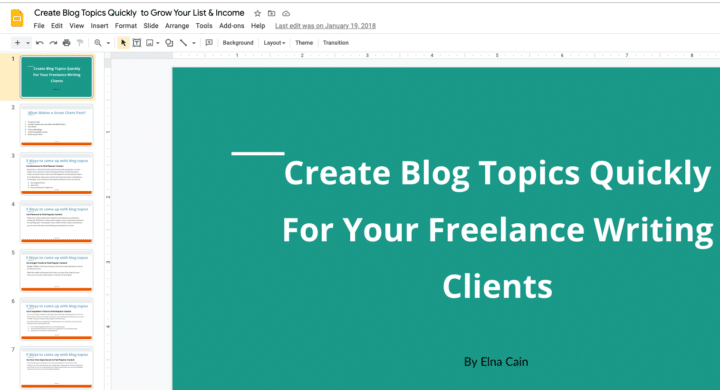 12. Online Course Content
Online courses are a hot commodity right now, with so many individuals excited about the idea of being able to learn new knowledge and skills right from the comfort of their homes!
However, people who have a skill or passion to share sometimes have a great idea but lack the skills to compile it into a successful course.
As a freelance writer, you can help these people by creating their course content. You can offer to write text-based pieces, scripts and even create presentations.
There is potentially a huge market for this writing skill since selling courses is a great way to make passive income. People want to get in on that but don't know how to create the course material.
What Are You Waiting For?
Here are twelve amazing writing services you can begin offering today!
Start by creating some sample pieces, finding some clients and pitching your skills and services.
Did I miss anything on this list? Is there a writing service you are offering as a beginning writer I didn't mention? Let me know!