Do you love research? Technical writing? The health sciences?
Then you may have what it takes to become a medical writer and gain some medical writing jobs!
With so many advances in the medical industry, healthcare professionals and pharmaceutical companies are in constant need of developing materials to educate, promote and report new treatments, equipment and research findings.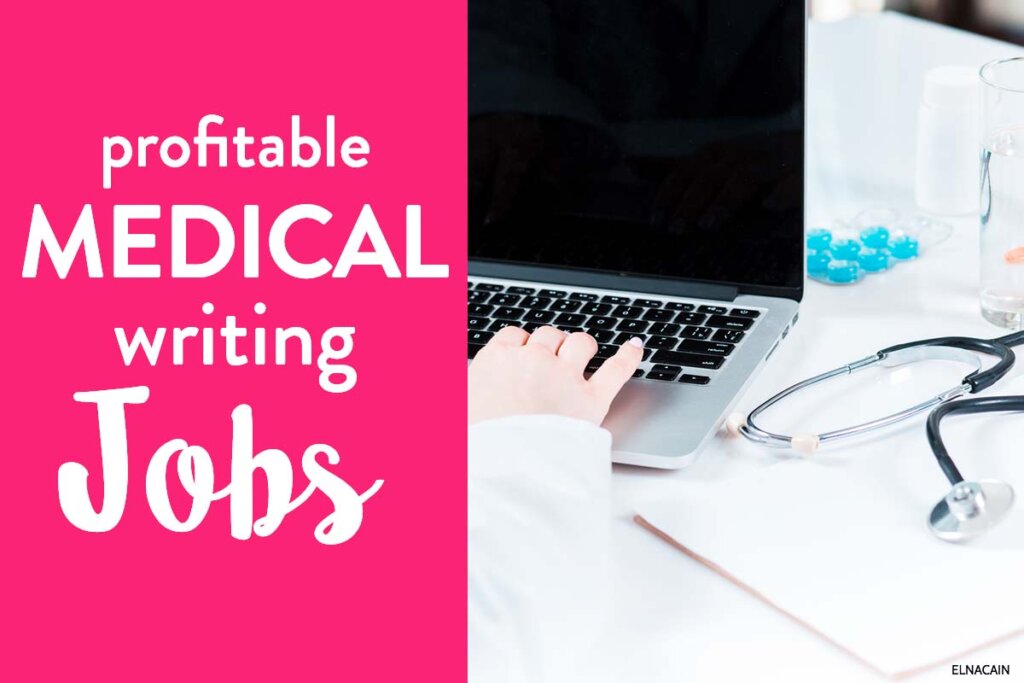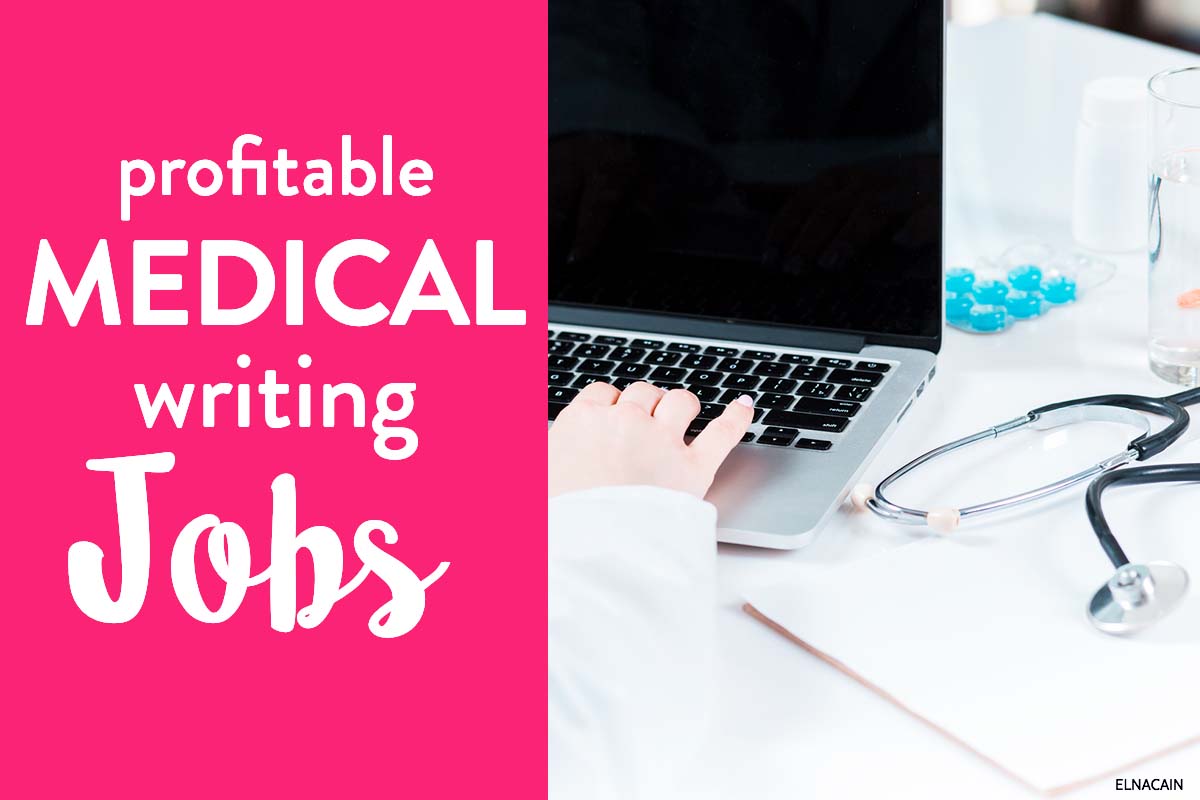 This is where medical writing jobs come in!
Even if you don't have a background in health and sciences, that's okay!
Many medical writers come from all educational and professional backgrounds.
I landed some health writing jobs and even today, I write about medical blog posts that do well in Google.
However, they all have one thing in common – a passion for science and writing.
Medical writers also possess a clear understanding of medical concepts and ideas and are able to translate these into written content that is easy for even a layperson to understand.
If this all sounds like you, why not take advantage of lucrative medical writing jobs?
Keep reading to find out what medical writing is and the jobs available in the medical writing market.
What Is a Medical Writer Job?
Medical writing is writing, such as documents or web content, that is related to the field of medicine and healthcare.
As this field advances, information such as research findings, products, devices and services need to be communicated to the public and other professionals.
Medical writing jobs usually involve communicating scientific and clinical data through print publications, website content, social media sites and multimedia presentations.
A senior medical writer will often work with doctors, scientists and other healthcare professionals.
Apart from writing, medical freelancers can also offer editing services. This means taking the work written by medical professionals ensuring the document uses correct spelling, grammer and punctuation as well as check that the information is accurate, clear and concise.
Medical editors may also have to ensure that the content complies with appropriate guidelines and standards.
Medical writers are able to gather, organize, interpret and evaluate complex medical information in a way that is easy for healthcare professionals and the public to understand.
They understand that, for every different type of audience, a different style of language and document must be used with each medical writing job.
What Do I Need to Become a Medical Writer?
When it comes to being the principal medical writer, many people are going to assume that they have to be a nurse, doctor or some other medical professional.
And this is true for the most part.
Medical businesses in healthcare want to rank in Google will learn that Google favors trusted medical sources.
This means that the site or business has professionals sharing their medical expertise.
However, not all medical writing jobs needs to have a writer with any sort of medical degree!
Think more broadly like health writing jobs.
Medicine is empirical and based on experiments and logic. If you're willing to learn about medicine, either on your own or through school, you can become a medical writer.
That's why writing about medicine and the body is perfect for budding nurses or people working in the medical field with strong medical communication.
To boost your credentials and give yourself a competitive edge in this niche, you can look into becoming a Certified Medical Writer (CMW).
However, this exam can only be taken by those with a Bachelor's degree in any discipline.
Another avenue, is to be credited under the American Medical Writers Association.
Otherwise, it is possible to be a medical technical writer without it, as long as you are detail-oriented, objective, can use credible sources and have a passion for life sciences.
Make sure to check out the job description to find out.
To better your chances of landing remote medical writing jobs as a freelancer, it's important to choose your focus.
The medical writing niche can be very broad, so figuring out what you want to write about can help narrow your specialty.
For instance, you can specialize in healthcare content marketing, medical editing or technical writing.
No matter where your focus lies, there are some really amazing jobs out there waiting for medical writers!
How Much Does Medical Writing Pay?
Wondering how much you can get paid for medical writing jobs? According to Ziprecruiter the average medical writer's monthly income is $8,550.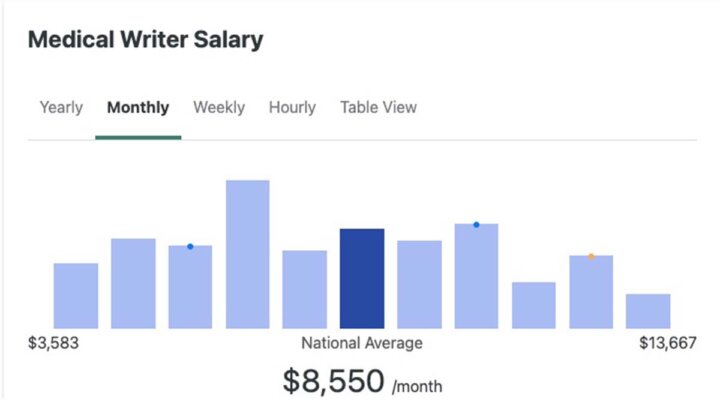 As you can see, some freelance writing niches pay more than others. Copywriting, ghostwriting and specialized writing like medical writing or technical writing can pay well.
Let's look and view details as a medical writer.
Medical Writer Jobs for 2021
1. Web Content Writer
As a freelance writer, you can look for medical writer jobs that involve writing content for blogs and magazines.
If you're good at translating information in easy-to-understand terms, you could write educational content for medical websites. Many sites are looking for writers who can share information while engaging readers and telling a story.
Look for websites that focus on niches such as consumer health, women's health and mental health as well as science and news sites with health sections.
Need help writing a pitch? Check out my post on how to write a pitch!
2. Medical Document Editor
Medical document editors are often hired in the medical writing niche to fix spelling, grammar and punctuation errors as well as make the scientific language clear and easy to understand.
Editors also make sure that facts, data and scientific units are used consistently and organized in a way that is easy to read. They may also pick up on missing information.
As a medical document editor, you may also be responsible for formatting text to comply with medical journal guidelines.
In order to get medical writing jobs as an editor, it's important to familiarize yourself with the language and style of medical journals.
If you're looking for online medical journals to check out, take a look at Free Medical Journals that offers access at no cost.
It would also help to learn some important medical terminology. Here are 50 must-know medical terms to get you started!
3. Regulatory Document Writer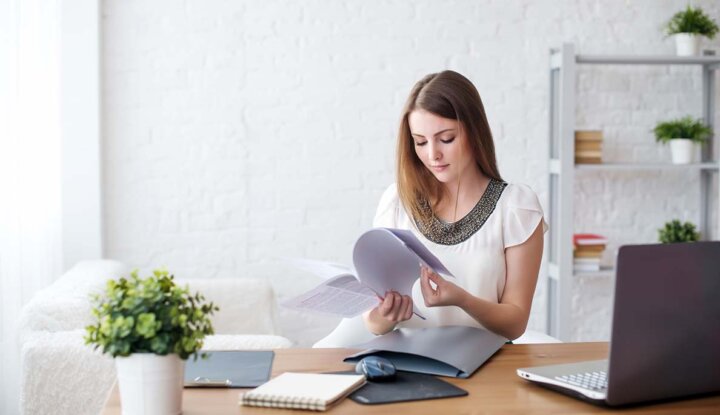 Regulatory document writers produce regulatory documents which are submitted to health authorities. These documents communicate important information such as complex scientific data for FDA reviewers or technical documents for Health Canada.
This can be one of the more challenging medical writing jobs to land since regulatory document writers are creating content that must follow specific processes and leaving out information, or inaccurately relaying it, can lead to legal issues.
For this reason, regulatory writing is typically done by scientists, clinicians and attorneys – but this is not an absolute requirement for this type of writing.
If you are serious about getting into regulatory writing in the medical niche, you can take online courses that will run you around $400.
That may seem like a lot, but the pay-off is that medical regulatory document writers make good money!
4. Manuscript Writer
In the medical writing niche, manuscripts are often submitted by physicians and researchers to medical journals.
This type of medical content often outlines the results of a study and usually contain an introduction, methods, results and discussion.
Just like medical editing, knowing the style, format and language of medical journals is key to writing manuscripts.
These are considered to be scientific publications, so knowledge in the fields of medical science (especially medical terms) is important as well. Although, as a medical manuscript writer, you will be working closely with doctors and researchers.
When searching for medical manuscript writing jobs, try these search terms:
Medical manuscript writer
Medical research paper writer
Medical research writing
Medical manuscript editor
Manuscript medical writers jobs
Because medical manuscripts take a lot of work and effort to write, the compensation for this form of medical writing is quite impressive!
5. Medical Communications
One sub-niche of medical writing is known as "Medical Communications" and involves spreading the word about new research, products and medicine through material including newsletters, slides/presentations, conference booth material (brochures) and websites.
Medical communicators can be divided into two groups:
Scientific Medical Communicators – target highly specialized audiences such as doctors, scientists and healthcare professionals and projects are focused on specific content. These medical writers usually have an advanced degree or extensive training in clinical research, and clinical operations.
Non-Scientific Medical Communications – create clinical documents for a broader audience, including professionals and the general public. The scope of this work is typically less technical.
So with these remote medical writing jobs, you don't necessarily need a vast knowledge of life sciences!
You just need to have a good handle on what is being communicated and translate it into content that the general public can understand.
6. Educational Material Developer
When it comes to medical writing, educational medical writing refers to creating continued education materials as well as continuing medical education materials.
For example, you might be writing about a medical device for a press release.
You might be working in public health in this capacity.
It's a sort of hybrid-style of writing that includes promotional information about new drugs, equipment, etc. as well as educating the reader about the product.
The target audience can be the general public, patients or members of the healthcare industry.
Developing educational material in the medical writing niche could involve creating digital and hard copy resources, textbooks and course modules.
Educational medical writers may be employed by pharmaceutical companies, research organizations or even small companies that focus on producing educational content.
7. Promotional/Marketing Medical Writer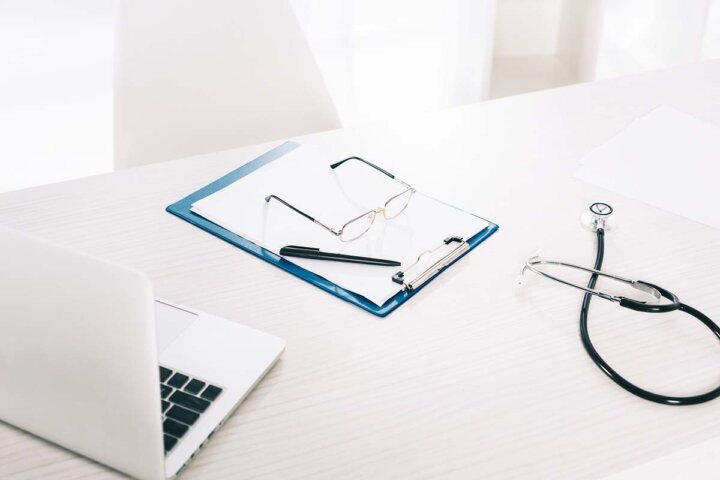 If you have a knack for marketing and copywriting, you may want to consider a job as a promotional medical writer!
In fact, promotional medical writing is considered to be the "content marketing" of the healthcare industry.
This type of medical writing involves influencing (not duping) patients into committing to the medical treatment or equipment that will benefit them the most.
Instead of coercing individuals to go one way or another, you are simply educating them on the best course of action.
Promotional medical writing usually involves creating and reviewing sales training materials and advertising copy.
8. Medical Grant Writer
In the medical field, grant writing involves writing proposals to acquire research or program funding. For example, a clinic may request funding to start a smoking cessation program.
A medical grant writer may end up partnering with educational organizations, research organizations, non-profits, government offices and for-profit companies.
While there are no required accreditations for writing medical grant proposals, having a Bachelor's degree or advanced degree definitely helps.
Although, being able to demonstrate a strong knowledge base when it comes to the topic of the proposal, as well as strong writing skills, could be enough to demonstrate your skills and commitment to medical writing.
Remember that the purpose of grant writing is to ask other people for money – so having persuasive writing skills is definitely a plus.
9. Pharmaceutical Companies
With your science background, you can work as a writer for pharmaceutical companies.
You might be in charge with life sciences producing a clinical study report or research papers for clinical reserach.
8 Medical Sites (Submissions And Those that Pay)
So, now that you know common types of medical writing jobs, let's look at sites that pay a freelance medical writer.
Here are some places you can pitch to that pay for submissions.
1. Healthline
Healthline is and online publications with thousands of articles on the latest medical news you need to know.
Because of the size of the publication as well as how popular this editorial site is, they constantly have job openings for medical editors and medical writers on their careers page.
2. Very Well Health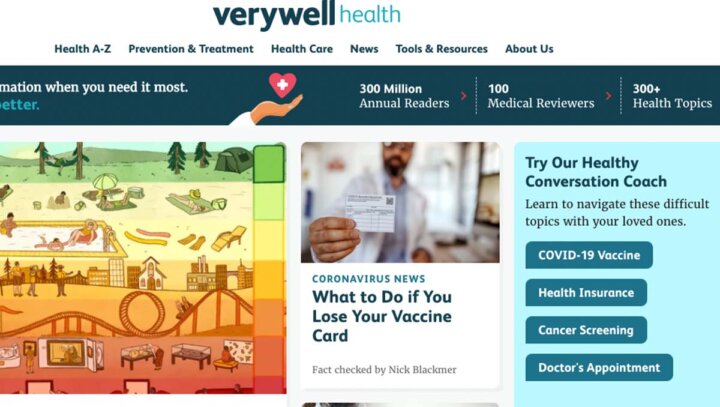 Very Well Health is another popular medical write with cutting edge news on all things scientific writing. They hire medical writers, but their standards are high, so bring your A-game when pitching for a medical writing job.
3. Cure
Cure is a cancer-focussed publication and their aim is to provide accurate cancer-related information as well as hope to their readers.
For their remote science writer job they specify securing interviews of survivors and/or doctors, and stress accuracy above everything else.
4. Healthy Place
Healthy Place offers paid, contract positions for qualified medical writers. They only want writers with personal experience (lived through these experiences) with a medical topic like mental health stigma, addiction, coping with depression, or post-traumatic stress disorder (PTSD).
When they hire you, they do expect medical bloggers to create one video a month.
5. Psychology Today
Psychology Today seeks clinicians or a mental health writer to apply for a medical writing position.
To apply, send over your freelance proposal and 1-3 writing samples or clips.
6. Patient Care Online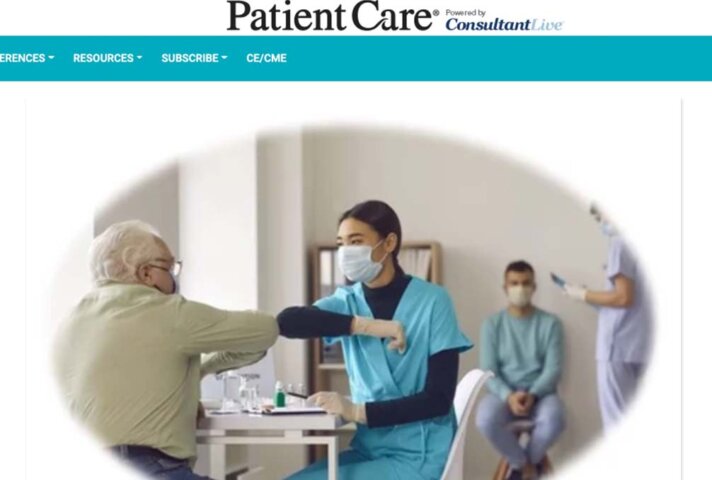 Patient Care Online pays an honorarium of $150 for their medical writing submissions.
To write for this publication you do need to be a clinician who is willing to share a case report. In your report you need to include information about your patient like sex and gender. Your case report also needs to share the patient's history, symptoms, diagnostic procedures and therapy chosen with results.
7. The Verge
The Verge shares technology, science, art and culture. If you enjoy the science aspect of medical writer jobs, you can pitch to the Verge.
Science writing gigs include science tech, space exploration and cutting edge science.
8. Discover
Discover pays $300 for an online story and $1 per word for their print magazine.
Their content ranges from science health, to technology and the environment. Read the pitch guidelines for either web writing or print writing for medical journalism.
Ready to Get Started?
Around the world, new and experienced medical writers are advancing their writing careers while promoting positive health outcomes!
So if you have a passion for writing and science, why not jump on these medical writing jobs?
Your turn: Do you have experience in medical writing? How did you get started? Share your story with us in the comments!