Can you recite the entire Declaration of Independence?
Does your ideal vacation include a trip to the Alamo and going to see all the best history museums?
Then put that history buff brain to good use and become a history writer.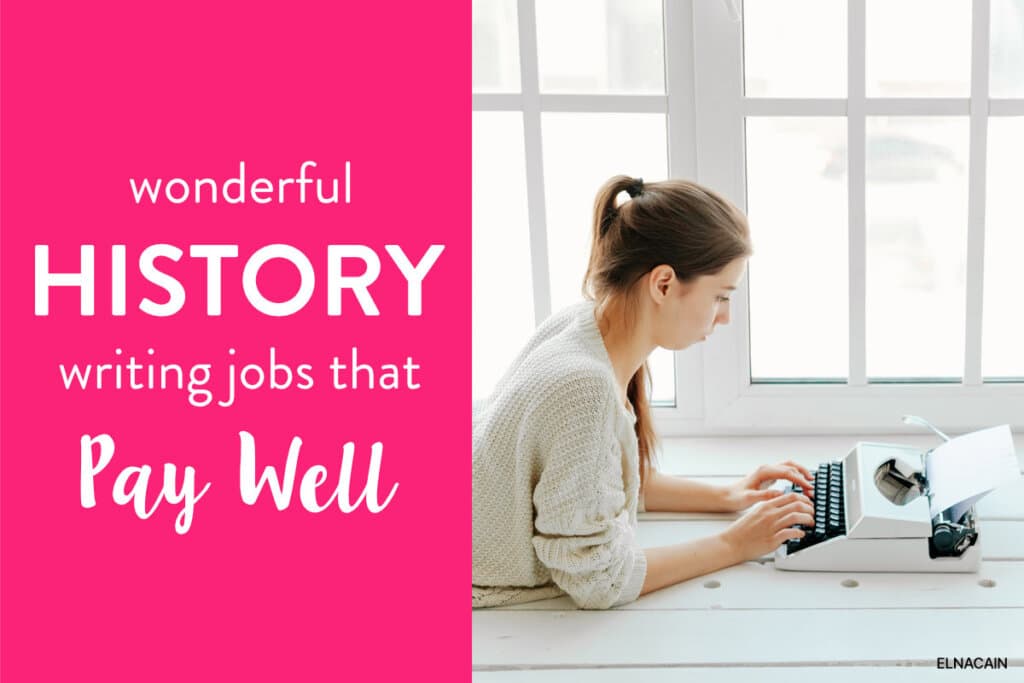 While it might be helpful to be a working history professor to land some great history writing jobs, you certainly need a fancy degree to land history writing gigs.
While writing about history might not be as common as technical or health writing, there is still a need for history writers of all kinds.
Of course, you could always write history books to publish on your own or become a ghostwriter (more on that below).
But what if you want to work with a company or other type of publication to become a history writer?
Is there really anything available?
Of course, there is!
Thanks to the magic of the internet, you can find freelance writing jobs in any writing niche imaginable.
You just have to know where to look.
While people who aren't familiar with the history writing niche might think that this is all about just listing off trivia facts, there are so many more opportunities for history writers than you might be aware of.
As a novice freelance writer, it's good to secure yourself in a niche.
This makes it easier to narrow down and apply for writing gigs.
It also makes your writing more valuable when you specialize in a specific topic.
So if you are ready to get started on the path to becoming a well known and respected history writer, then hold on to your saddlebags, because I'm about to dive into what it takes to become a history writer and check out some highly sought after and fun history writing jobs.
What Does a History Writer Do?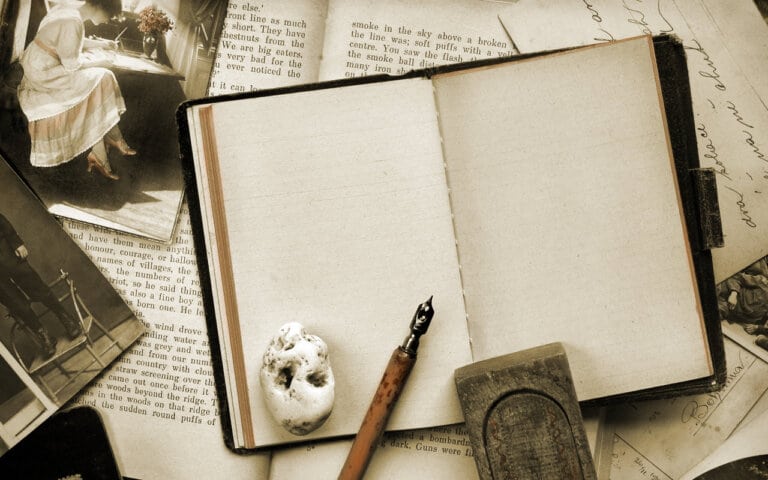 I'm sure you've heard the saying, "yesterday was history, tomorrow is a mystery, and today is a gift, that's why it's called the present."
So when it comes to history writing, it really can be anything that has happened in the past.
From the dawn of time to events that have happened more recently.
Much like many other writing niches, you need to have a knack for researching.
Being a history writer, people rely on you to provide accurate information about past events.
These things might even be cited in other professional publications, so the audience needs to trust that the source is providing correct information.
As a history writer, you might find yourself writing for various publications, such as magazines and journals, professional journals and associations, university presses, museums, textbooks, and trade houses, as well as institutional publication offices.
If you want to break into the history writing field you'll need to have some sort of degree in history or a related field as you'll be more experienced than someone without a degree in that area.
How Much Does a History Writing Job Pay?
As with any other type of writing gig, the more experienced you are and the higher demand for the writing niche, the more you are going to make.
According to Glassdoor, history writers can expect to make about $55,509 per year.
You can find history writing jobs at a variety of companies, including well-known museums and universities.
Of course, the fluctuation in salary for a history writer can be based on several different factors, such as if they are working directly in a company or remotely, the size of the organization, and their level of education and experience.
You can expect higher-paying positions to require years of experience as a historian or history professor.
How to Become a History Writer
There are many ways to land history writing jobs.
If you are already working within the field, it is going to be significantly easier to find or transition into those writing gigs.
Again, this is another writing position that would benefit from having a Ph.D. or being in high-level academics.
While it might not always be required, it can be extremely helpful if you already have a degree or are somehow involved in the field in order to land a writing job.
There is also the option to complete additional coursework in journalism so that professionals can take what some might consider boring history and make it more exciting to the everyday reader.
If you have been a part of the field, then consider checking out some of these history writing jobs.
A great place to start for some additional resources for historians is the American Historical Association.
They offer insights on different trends in the market, the scope of training, and the types of history writing jobs available.
The Best Places to Find History Writing Gigs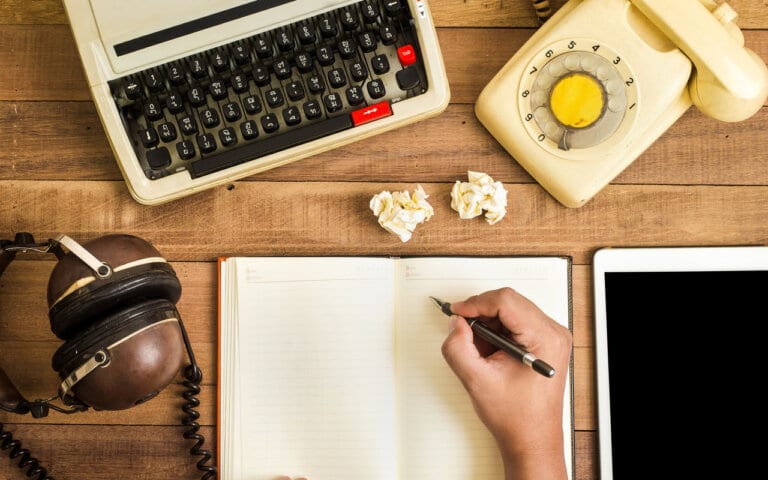 1. History Is Now Magazine
Magazines are a great place to start your history writing journey. History is Now is an online magazine that also has a complimentary podcast and books.
They look for content that does not overlap with these other areas.
They cover topics regarding the 19th and 20th century, the Civil war, colonialism, and the rise and call of communism.
2. Early American Life
One thing that you have to be aware of when looking to work with a magazine is that they often are working up to a year in advance of their publication date. Early American Life covers a wide range of topics from the founding of America to the mid-1800's.
They have sections on history, architecture and decorating, antiques, studio crafts, and travel.
Early American Life is a staple in the history community with many dedicated readers that collect the magazine.
3. World War II Magazine
If you have a specific interest in a certain historical time period, you will most likely be able to find a magazine or a blog that writes extensively about that topic.
For this branch of tHistoryNet, you can spill all the juicy bits you know about the second world war.
4. American Spirit Magazine
American Spirit Magazine is part of the Daughters of the American Revolution.
They focus on content from early American history, historic preservation, genealogy, and women's history and civics education.
The time period includes the Colonial period, as well as Jamestown and the 1820s.
5. History of Yesterday
One of the top history publications on Medium – a blogging platform – is the History of Yesterday.
Their publication features all types of history from abound the world.
One thing to note about their articles is that they require a reference list with relevant sources at the end.
As well for any Medium publication to write for, you do need to be on their Medium Partner Program.
This means that when people view your content, you get paid!
6. Range Magazine
Range Magazine is known for opposing viewpoints that threaten the West.
While they want daily challenges people, they value historical content related to the West.
7. Atlas
Their stories section is all about the hidden places around the world where you add some historical references. They also cover culture, science and exploration. They strive to represent all cultures, including historically marginalized identities.
Each article is well researched, so make sure you have credible sources in your article.
Rates for stories are competitive.
8. New Mexico Magazine
Do you live in New Mexico or adore the history and native stories?
The New Mexico Magazine pay between .$30-.40/word and features authentic stories that highlight their multicultural heritage.
9. Our State
Our State focuses on the landscape of North Carolina, the Tar Heel state.
They feature stories about their land from different times in history. They welcome freelance writers that have been published in other branding publications.
But, even if you are new, it's okay to pitch to them if you have wonderful engaging writing articles on your portfolio page.
10. Smithsonian Magazine
The Smithsonian Magazine wants historical stories from around the world. They require heavy reporting and researching on your unique angle.
Some of their article stores are:
For Harry Houdini, Séances and Spiritualism Were Just an Illusion
The Secret Excavation of Jerusalem
The Untold Story of Portuguese Diplomat Who Saved Thousands From the Nazis
While their submission page doesn't show their rate, according to Who Pays Writers, their rate is around $.36/word.
11. Australian War Memorial
Stories from Australian War Memorial welcome a fresh take on Australian history and wartime.
For articles between 1,000 -2,000 words, the publication pays $300 per 1,000 words.
6 Types of History Writing Jobs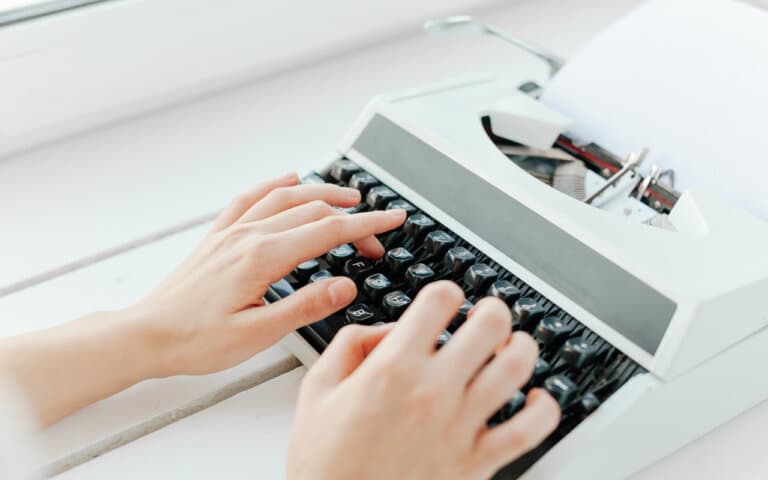 History writing jobs vary from high-level academic publications to writing scripts for YouTubers to talk about history and everything in between.
Here are a handful of history writing niches that you might be interested in.
12. Documentary Editing
Historians.org classifies documentary editing as "determining the authenticity of the documents and putting them in the appropriate historical context."
Therefore, these positions often are scooped up by those historians with advanced historical training within the project field of scope.
Documentary editing includes such work as prepping document series that includes editorial comments, preparing documents to publish online, and determining if the context of the historical text is better used for college-level or high school level students.
While most documentary editors have a Master's degree in the field, a Ph.D. is ideal for advancement. While many of these positions require previous experience, there are also opportunities for internships or graduate assistantships. These can be found at local universities or current employers.
13. Scholarly Publishing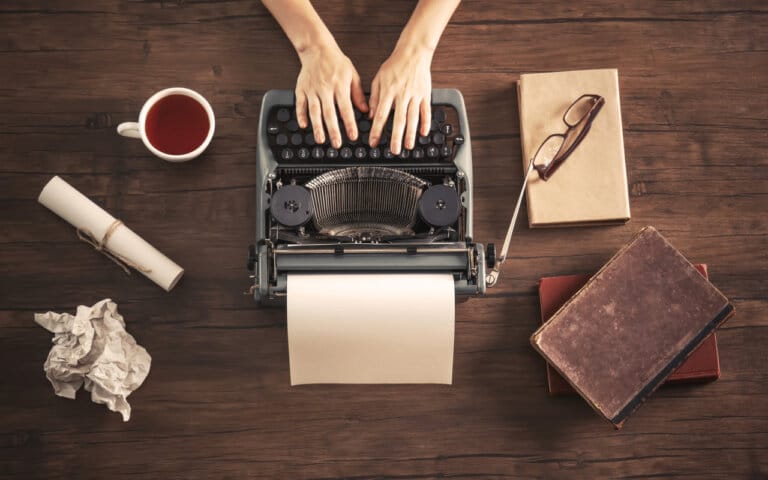 Scholarly publishing is a whole different world.
Whether you are working as an independent freelance writer through a publishing house or have been contracted to do work on specific history topics, there are many opportunities for published works in the history genre.
You can start as an independent history writer that submits manuscripts to publishing houses, or you can work with already established authors to improve upon the work that they have already started.
Scholarly publishing covers academic journals and textbooks alike.
14. Magazine Publishers
From articles in kid-focused magazines to National Geographic History, there are many different history-centered magazines available both online and in print.
History magazines work just the same as other niche magazines. Writers have to submit their works in order to be accepted into these popular magazines.
15. Test Writer
If you are someone who enjoys testing out your knowledge of all types of history topics, then perhaps a test writer would be a great position for you.
With the growth of online learning platforms and colleges switching their studies online, this is a great opportunity for you to put all of that useful history knowledge to good use.
16. Script Writer
Have you ever watched a history documentary? Well, someone has to edit those and ensure that all the facts and dates talked about in that documentary are accurate.
Or what about historically accurate shows like The Crown. Someone needs to write and edit those scripts.
17. Ghostwriting
While anyone can be an author, not everyone is great at writing.
As a history ghostwriter, you can connect with others who want to publish books on certain historical topics but either don't want to write the content or are not great writers.
18. Curriculum Writing
If you enjoyed High School, then maybe picking up an online job as a historical curriculum writer is up your alley.
As a curriculum writer you might be responsible for lesson plans, chapters in textbooks or presentations.
While history writing might seem to be less common than some of the other writing opportunities available, there are still plenty options out there.
19. Historical Branding
With this writing gig, you would work almost like a case study writer. Many companies want a branding book that showcases their message, brand and history.
You can take your love of writing stories to be a historical branding freelance writer!