You want to be a freelance writer.
And not just any writer, but a blog writer, a copywriter and even a ghostwriter.
In today's post – breaking into blog writing – I'm going to teach you how to write a blog post for your clients. This is a written blog that will wow your clients for sure.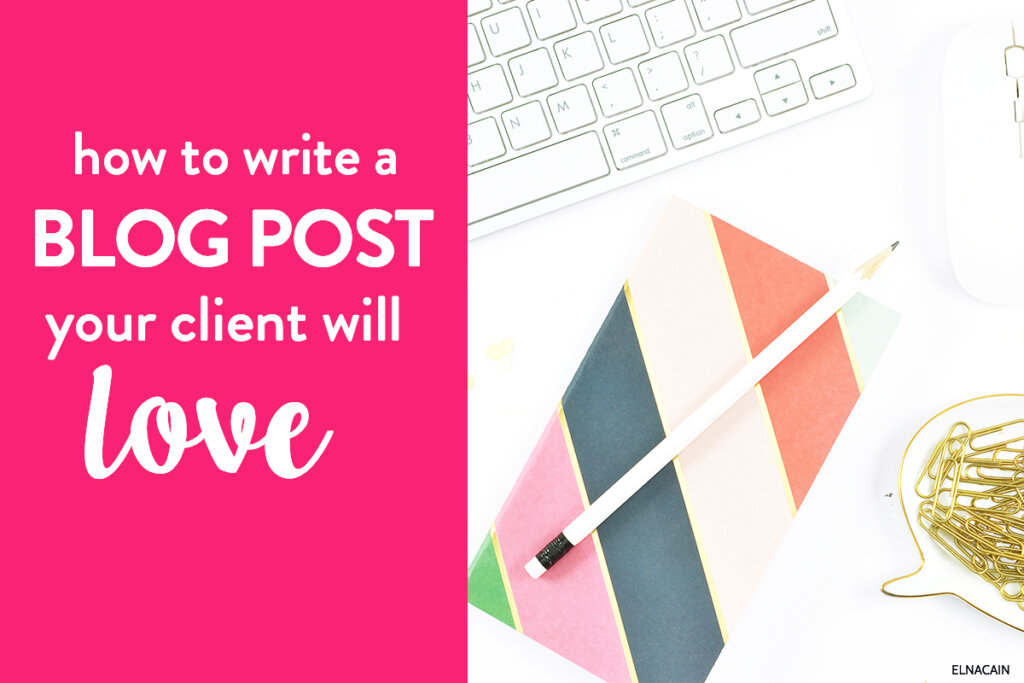 You might think this is sort of silly, I mean if you already own a blog.
There is a structure and a set of rules to follow when you write a blog post for a client.
If you are new to online writing, you may have no idea how about creating a written blog. Sure, you go to many blogs, but each blog looks different.
Some posts are entirely personal, only talking about themselves. Other posts offer tips for the reader, but make it difficult to read.
These types of posts are ignoring basic blogging rules and structure.
Here is how to write a blog post your client will love.
Basic Blog Post Format – The Written Blog Template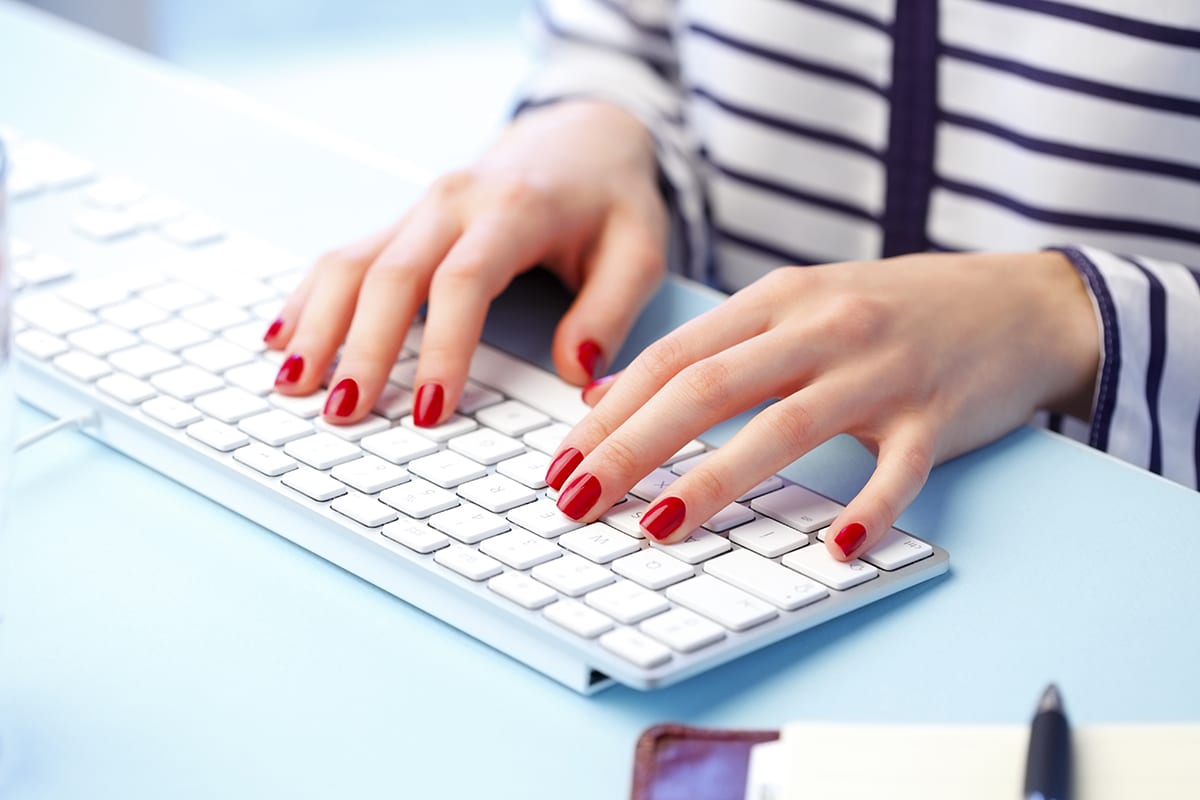 A typical blog post has several components. These are the headline, body of the post and the call-to-action. Let's look at these in detail so you can have a written blog that clients love.
A Super Eye-Catching Headline
When clients seek out a freelance writer they want someone who knows how to write a good headline. Now you don't have to be a copywriter to form good headlines.
What you do need, though, are the elements of a good headline. These include:
Using lists in your headline. These create the most click-throughs. According to CoSchedule, list posts are the most shared type of posts on social media.
Going with classic headlines. The "how-to" headlines (How to Make a Million Bucks Sleeping), the "be afraid headline" (The 5 Mistakes You're Doing in WordPress That'll Stop Traffic for Good), and the "calm-down headline" (Simplify Your Writing Right Now). Here are other headlines that also work.
Making a Promise. People seek out information and if your posts is the answer, they will read it, share it and might even turn them from a reader to a customer.
Writing your headline in title case. Most clients won't even realize this formality, but it is important to have. Generally, most blog post titles are written in title case and your clients' posts should also be done this way. If you don't know how to use title case, just plug it into this universal converter tool.
A Hook
Starting a blog post can be intimidating for some, especially if you've never written a post for a client. I mean, the client hired you to turn their bland and boring blog into a socially engaging piece of content.
So, to make your blog post shine, the best thing you can do is to hook the reader early on. If you don't, most readers won't even read past the headline, let alone your introduction.
To hook your readers,
Start off with a strong fact, statistic or story. You want something that will resonate with the reader and gets them to think, hey, this post is for me.
Ask a question. People generally want to find out the answer, so they will keep on reading.
Use bucket brigades. Brian Dean from Backlinko uses bucket brigades, a classic copywriting strategy, that hooks a reader into reading more. This will reduce a client's bounce rate and increase the time readers spend on the post. Here's a bucket brigade:

The Blog Post Body
The body of your blog post is essentially what your topic is about. There's a basic structure to the body that helps make it easier to read, helps with SEO and it just looks better overall. This structure includes:
1. Having Subheadings
Break up your written blog with H2 and H3 subheadings.
Not only does it help make reading the post easier, it helps you stay on target and it's a good SEO strategy to follow. My subheadings for my clients are usually the topics I want to talk about.
So, for example, if my post is about 8 Different Ways to Drink Water, each subheading will be a way to drink water. If the post is long, I might also add a Wrapping It Up subhead.
2. Having Bullet Lists
Another easy way to make a blog post more digestible is to include a bullet or numbered list. Simply doing this adds more white space around your text and is easy on the eyes.
3. Using Internal and External Links
It's important to include links to previous posts on your client's blog. Not only does this help in reducing their bounce rate, but it helps direct readers to learn about other topics on the blog.
It's also just as important to add external links. This helps support your claims and helps you establish credibility.
For example, if one of my client's post is about breast cancer, I will link to a stat, fact or list of symptoms.
4. Breaking Up Your Paragraphs
Most clients who hire you for your blog writing already have a blog. They or someone on their team probably wrote them. One thing you might notice is the difficulty in reading them.
They may lack subheadings for starters and their post might look like one big wall of text with blocks of paragraphs.
To make reading easier and more scannable, make shorter paragraphs. Usually 2-3 sentences are a good length for most blogs, but this all depends on the content width – how wide the blog is.
The shorter the content length, the less sentences you can have per paragraph. For example, one of my clients has a long content width. Because of this, I can make longer paragraphs.

But, for other clients the content width is shorter. One sentence can look like an entire paragraph.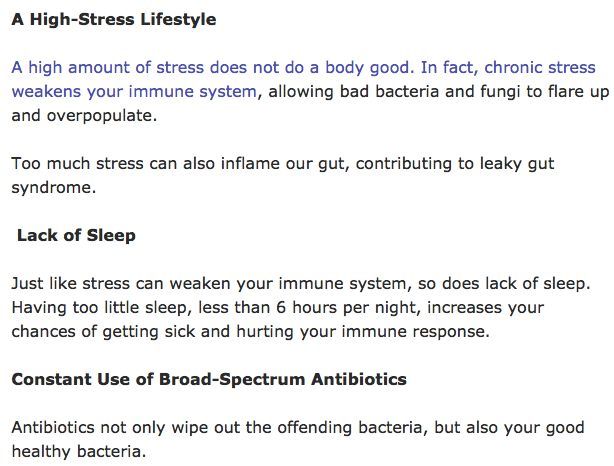 5. A Call to Action (CTA)
Most, if not all, blog posts have a call to action at the end of their post. It's usually a question or action you want your audience to do.
Some examples include:
When was the last time you tried the (X) when driving?
Tells us what your favorite (X) and how you like to make it.
Make sure to head on over to (x) and fill out our survey to get (x).
And for businesses, this often means buying their product or services. Big blogs often have a CTA box that stands out and is at the end of every blog post. For example, on BloggingWizard, Adam Connell has had this at the end of posts: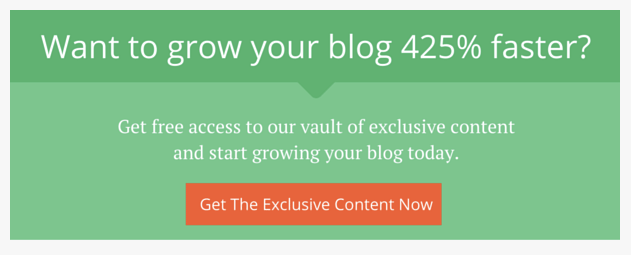 But, depending on how they use their blog, your CTA may be nothing more than a general question to their audience.
Optimizing Your Blog Post for Your Clients
Clients want to make conversions. They want a reader to buy their product or use their service. Each client will use their written blog in a different way to achieve this. For example they might use a blog as:
A Soft Marketing Tactic
This is a blog that provides useful tips for their readers, without directly selling to them. This type of blog may have a soft CTA such as, subscribe to our newsletter, or their CTA might be a nudge to their product or service. For example, have you checked out our latest app?
The takeaway: When you write blog posts like these, make them conversational but fun. You want to provide useful information that highlights their product or service.
A Traffic Generator
A blog that utilizes keywords to help make their site more visible to the search engines. If this is the case, your post will have keywords and semantic keywords.
For example, a semantic keyword for seasonal allergies might be: hay fever, sinus problems or netti pot. You might also incorporate long tail keywords in your post. This might look like, why are my allergies worse in the summer?
The takeaway: When you write blog posts like this, incorporate keywords naturally. Trying to fit them in your post will only make it read as awkward and obvious.
A good rule of thumb is to answer the Who, What, When, Where, Why and How when you write your post. By answering all or some of these questions, you can incorporate industry related keywords easily.
A Way to Expose Their Brand
A business might use a blog to elevate their brand message all across social media. This is a good way to position a company as a leading expert in their industry.
Essentially they want their blog to be the place for people to find information related to their industry.
The takeaway: Content on this blog needs to be backed up by facts and stats. What you write has to be the industry standard or viewed as innovative and thought leading.
A Way to Develop Better Customer Relationships
A blog that provides relevant information to their customers. Customers can also engage with the company or brand by leaving comments or sharing their content on their social media channels.
Companies who use a blog this way to strengthen the loyalty they have with their customers. This ultimately helps them with repeat sales and customer acquisition through referrals.
The takeaway: Content on these types of blogs speak to the customer. So, when you write for this client, empathize with the target audience by writing as if you are talking directly to them.
Become an Expert Writing Blog Posts
Businesses need blogs. Not only does it increase sales by driving traffic to their blog, but it gives their brand a voice and it helps bring repeat customers back.
And with more and more businesses starting blogs, your freelance writing services will be in high demand.
Understanding how to write a blog post will turn that $5 post into a $50+ post.
Now, it's your turn – tell me, are you ready to make more money?