Contena Review: Worth the Money or Not? Is it Legit or a Scam?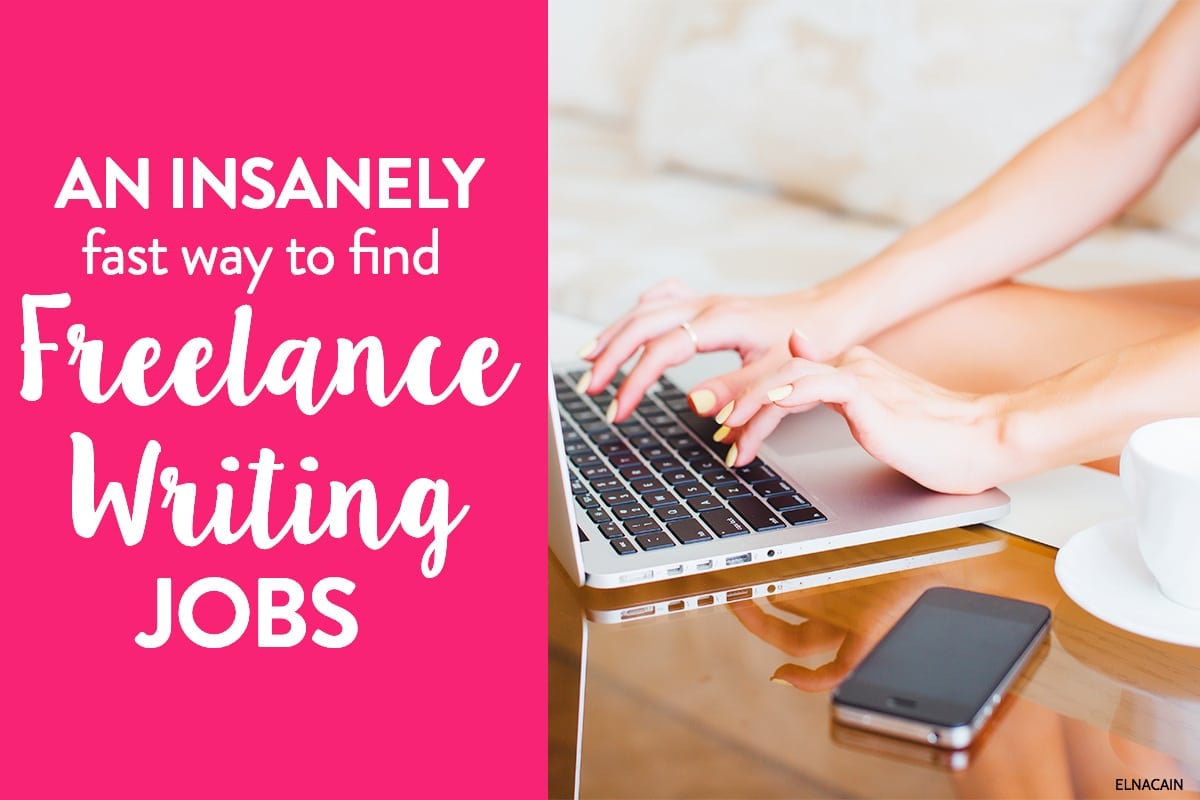 Are you just breaking into freelance writing and ready to get paid to write and make money online?
If you want to earn money quickly, the best way to do this is with freelance writing job boards.
I know not everyone thinks job boards are the best way, but I've had great success using them and I know you can too!
I started my freelance writing career using job boards and even several years later I still used job boards when business was slow and I needed to pick up a few clients.
I've had my success with free job boards, but there a few things you have to consider when using them:
There's a lot of competition. Hundreds of writers, bloggers and aspiring writers check these free job boards daily and to get ahead of everyone you need to work hard at getting noticed.
You have to check several job boards to see all current listings. For example, I check up to six job boards, and go to several social media platforms for listings. I typically have to dedicate an hour or more in the morning and an hour or more in the evening to view a job board. I'm a part-time freelance writer, that's half my day gone to just trying to find jobs!
So, it's time intensive, but the good thing about a free job board is that it's free to use!
Enter Contena as a sustainable way to be a freelancer.
I soon learned that if I wanted to improve my pitching process and have the best odds at landing consistent and recurring freelance jobs, I needed to start looking at paid job boards.
Here's my Contena review to help you decide if Contena is the right job board and platform for freelance writers!
If you can't review this post, just check out the video! Make sure to subscribe to my Youtube channel too!
Contena Review: Contena Pro
As a new freelance writer I wanted to maximize my productivity with what little time I had.
And the first thing I did to help me free up time was to sign up to a paid job board.
I've used a few paid versions and by far the best one is Contena Pro.
Owner Kevin Fleming and his crew curate the best quality freelance writing jobs from multiple sources, making it super easy to sort through job listings.
And for this work-at-home mama with twins to take care of and client work to submit, this makes it a cinch to quickly find writing jobs to pitch to.
There is also Contena Academy which is their training course to help new freelance writers learn more about freelance writing. With Contena Pro and Academy you also are assigned a Contena coach.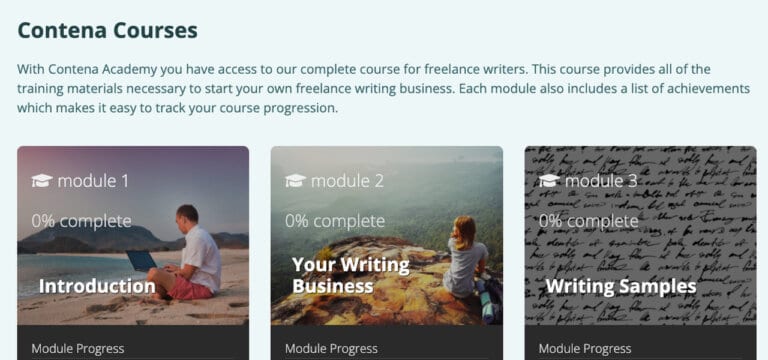 It's up you if you want to use these resources to help you write a writing sample, for example.
I haven't since I'm an experienced writer but from viewing the Academy, it's comprehensive and a coach is always nice to have if you get stuck!
What I do find valuable apart from the Contena job board is Contena Community. This is their blog – written by Contena members – and they have wonder blog posts with reader interactions. One of my favorite blog post is self care and morning routines!
If you're interested in signing up for a membership, I want to show you my Contena review to land writing gigs.
It's insanely fast and customized so that I don't have to waste time reading a job listing that isn't in my niche.
How I Use Contena Pro to Land Freelance Writing Jobs (An Insanely Fast Way)
When you log into Contena Pro (originally called Contena Scout), you will see it's exactly the same as the free version, except now you have more options to customize your search.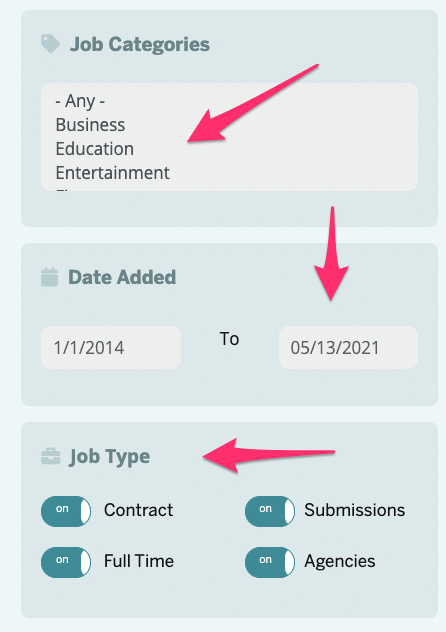 This is the key to making your time spent on finding jobs shorter so that you can spend more time getting paid to write.
As part of my Contena review I'll go through each of them so you can get a better understanding of how customized you can make your searches to cut down your time spent sourcing gigs with my Contena reviews.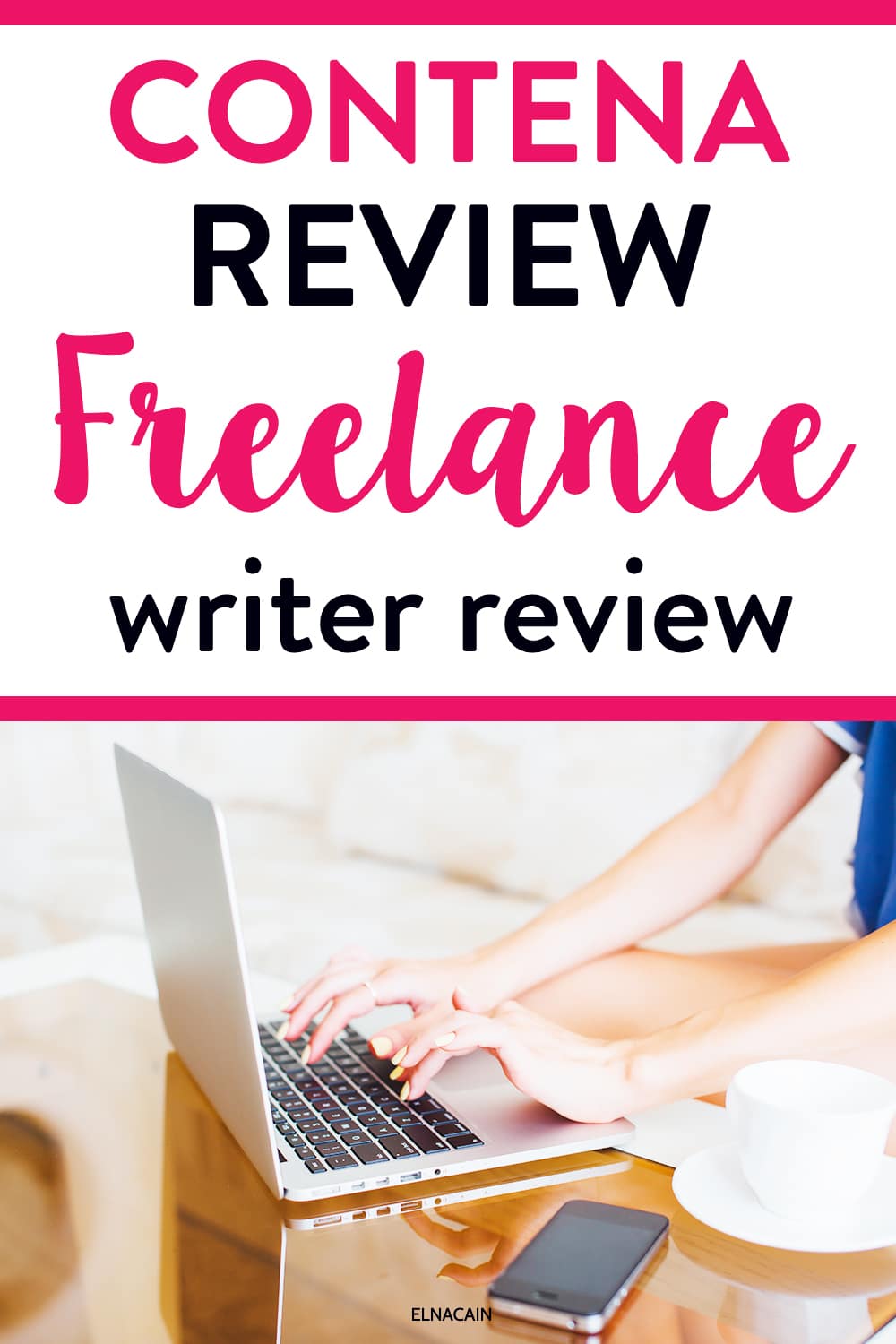 Type of Writing Gig
On the side, you can choose what type of freelance writing gig you want:
Agency – these writing gigs are typically from content agencies. Pay isn't the best and Contena let's you know this by the quality score it gives each job depending on the rate. But, if you're brand new, these types of jobs are easier to land and often don't require much experience.
Full-Time – this option let's you see all the full-time writing positions available for freelancers.
Contract – usually jobs that have a contract in place are better paying and more consistent.
Submissions – this is a new feature and includes publications that are looking for a one-off writing project.
To maximize your options you can choose all four categories so you can see every type of writing gig available.
However, when I use Contena Pro I only mark the Contract indicator.
I'm not interested in working with agencies since my client base is primarily small businesses and entrepreneurs.
And since I do this on a part-time basis, I don't want any full-time writing gigs either.
Category Of Writing Gig
On the side you can customize your search and only see what you want. For me, I only want to see marketing freelance writing jobs with a high rate of pay.
Other freelancing categories you can choose from are:
Finance
Business
Education
Entertainment
Health
Lifestyle
Real Estate
Sports
Tech
General
Contena Pro did a great job narrowing their search results to include the most profitable writing niches.
When you set your categories, you instantly see what's available: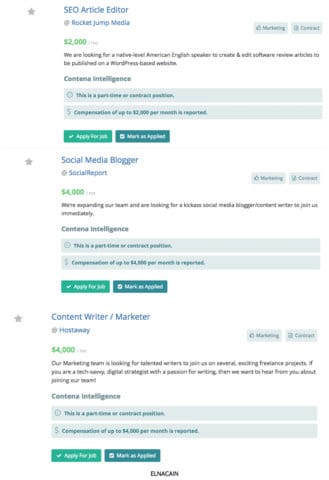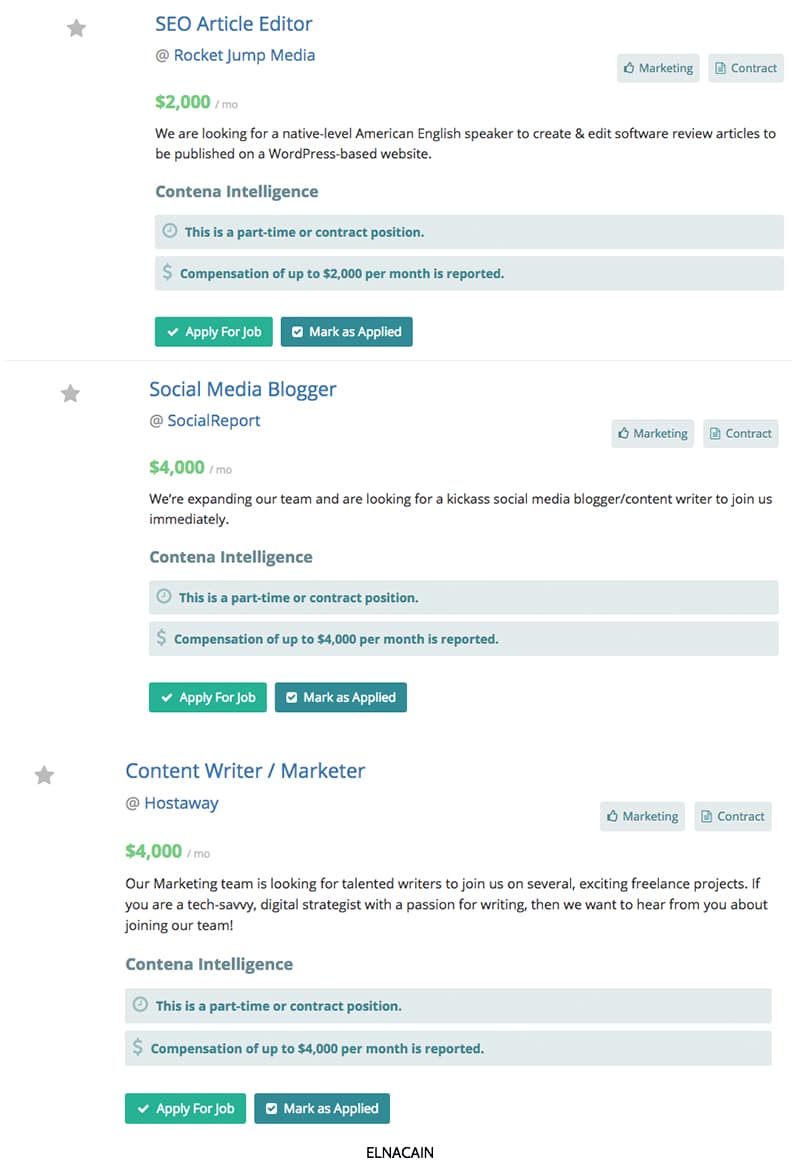 From here you click on what you want and you'll either be directed to the original ad or to the ad on the Contena platform. Contena Pro also makes it easy to find the important information by having the compensation and contact info displayed next to the job ad.
Just fill out the required fields in the job application and submit your form.
One great thing is that during your searches for a freelance writing job, Contena makes it easy to find the BEST job and will alert you if they feel a job isn't high-paying.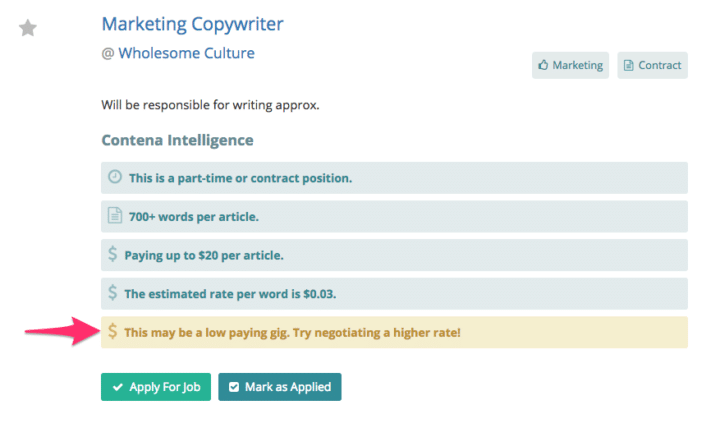 And if you don't have a lot time, this is by far the best and quickest way to find freelance writing jobs.
Another great thing about using this job board over others is Contena Pro will give you Alerts when a new job ad with your specific criteria comes up.
So, essentially, you don't even need to visit the job board every day.
Simply check your email or Contena for the latest available freelance writing jobs with Contena Alerts.

Contena Has Exclusive Jobs & Deals
A perk of using Contena Pro are the exclusive jobs and deals.
Writers are emailed hand-selected writing gigs from huge companies. These writing gigs are usually high paying – some awesome passive income – and exclusive to Contena's subscribers.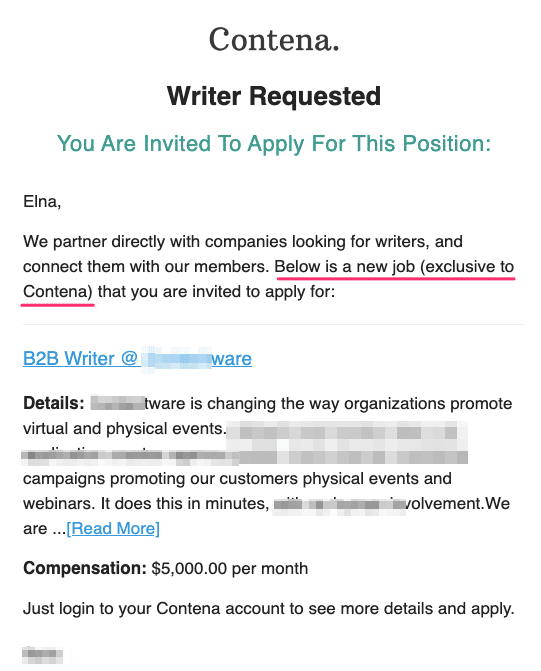 In addition to these exclusive job leads Contena emails you, Contena offers exclusive deals and free trials of tools and services that writers may need.
For example, when I logged into my Contena dashboard, I noticed that I could get a free 30-day trial with Bench, an accounting service.

Contena Submissions Review
Along with the Contena job board, there is a submission tab that has businesses and brands that have hired writers before.
You can even set the rate and get businesses that have hired writers with that rate. I set the rate for $.45/word and there are 277 results!
You can also set the category and set a minimum rate!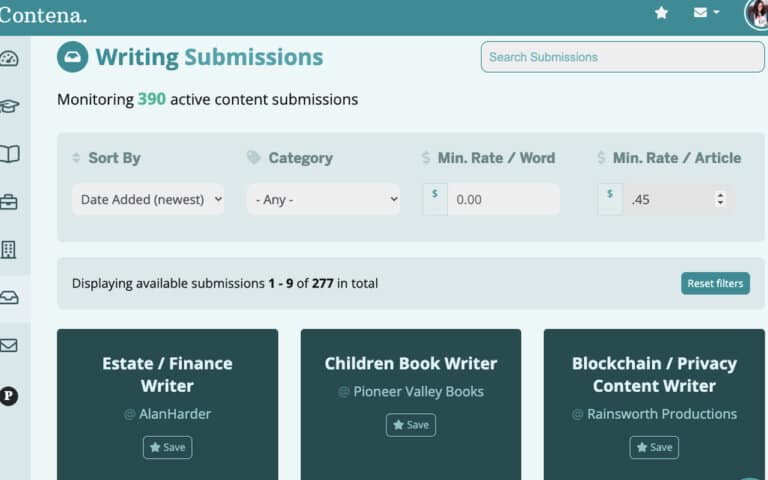 Is Contena a Scam?
From the get go of using the Contena website, I have not seen anything for me to think this is a scam.
The jobs are legit, the companies are legit and the submission tab has legit business listings. Contena can be difficult to get into since there is often a waitlist and you can only join at certain times throughout the year.
Be sure to sign up to their email list to be alerted to this.
Contena does have coaches –they are there to mentor and help you – but like almost any self-paced online path, you'll get the most from it not by relying on your coach, but by being self-motivated and tacking the lessons on your own.
Remember, Contena shows job ads but you don't get a job with Contena. They just host the ads. So if you didn't get a job it's not because of Contena, it's the job Contena features on their job board. Just keep on pitching and you'll land that amazing gig!
I mostly use the job listing feature to help me source gigs.
Contena Review: Is it For You?
Starting a freelance writing business doesn't have to cost you a lot of money.
Even if you're an aspiring freelance writer bootstrapping your biz, you just have to be smart about what you invest your money in.
If you're interested in signing up to Contena, now is the time to begin your successful freelance writing journey!
The job postings sources the best quality freelance writing jobs that's available right now to help you be a better writer in your business. And the cost is a business expense, which means a 100% write-off
And if you want the absolute best odds at finding well-paying writing jobs, sign up for Contena Pro.
Over to you – how long does it take you to find freelance writing jobs?