Are you coming up on the big 5-0 and thinking that it's too late to pursue your dreams as a writer?
Well let me tell you, it is never too late to start that freelance writing career you have always dreamed about.
Perhaps you are stepping out of the cut-throat corporate world, or have spent the last few decades taking care of others.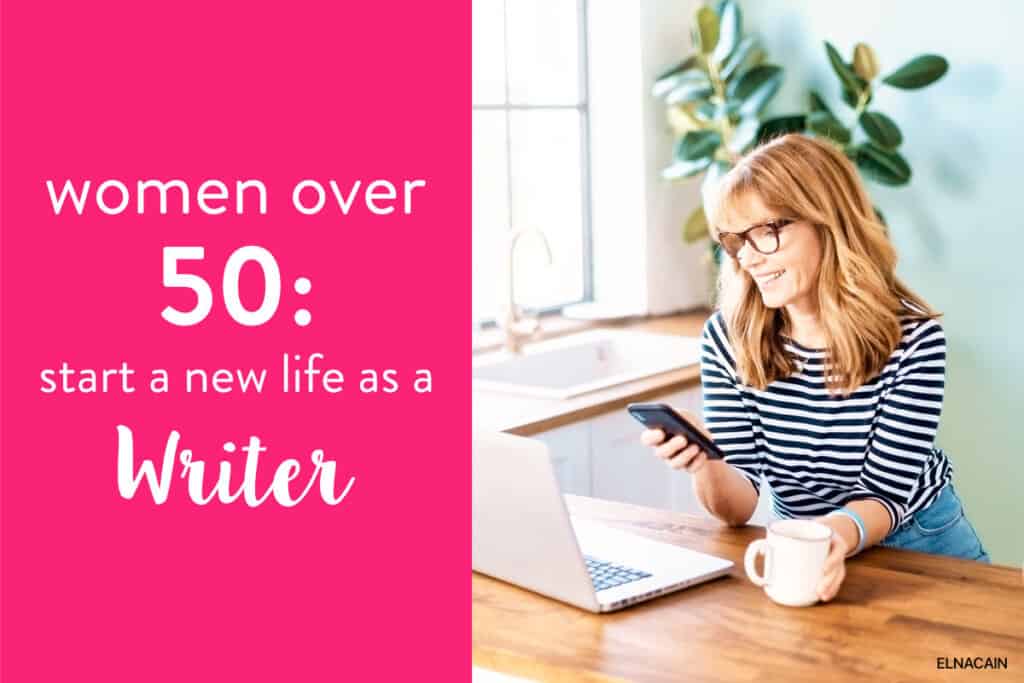 Now it is your time!
For women over 50, it seems that there is a change that happens (no I'm not talking about THAT change) I'm talking about a change in attitude, a change in the way you see the world.
You've spent the first half of your life working hard, chasing that paycheck, climbing that corporate ladder.
Many women realize that it's not as fulfilling as they thought it was going to be.
For years, it's likely that you have sacrificed your happiness for being able to pay bills and make others happy.
I've talked to so many older ladies about how they feel they have lost that creative spark they had when they were younger.
At 50, older ladies realize that they should be running away from things that cause them stress, not running towards them.
Perhaps you have decided to retire early from the rat race and choose a career that is low-stress.
But after all of that hard work, how do you change careers?
I speak to middle-aged women every day who are looking for a new career at 50.
Sixty-year-old women who have dreamed of writing that great novel for years, but life continues to get in the way is something I hear about all the time.
Well, there is no better time than now to pursue that life-long dream of writing whether you want to be a freelance writer, copywriter, author or just do some proofreading or editing.
But before we dive into all the details of how to start a career in writing, let's talk about how you can go about making that career change you've been thinking about.
How to Change Careers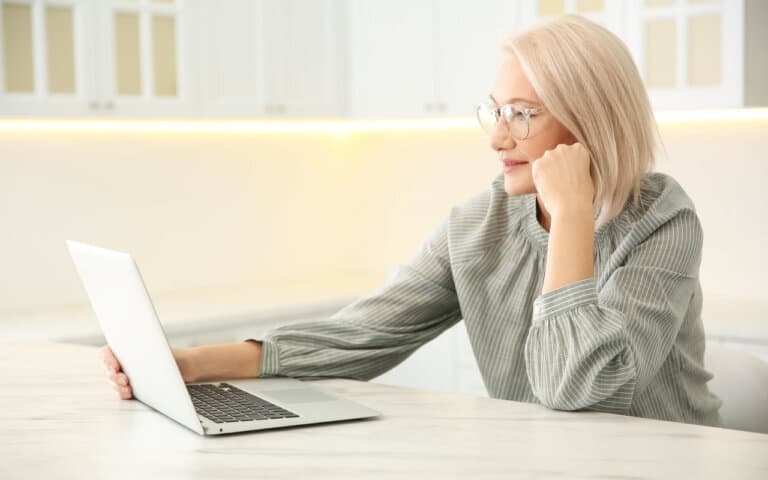 Whether you've worked a job to support your family or built up an amazing career during your working life, making a drastic career change can be very scary.
It's likely that you've spent the last 30 years or so going to school, making connections, negotiating raises, and going after promotions that you don't want to give all that up for something that may or may not work out.
Having a steady paycheck is a safety net.
That reliable income you know you can count on.
Knowing that you are going to be paid for the direct work that you put in on an hourly or salary basis is something that many people can never give up.
However, there are two sides to that coin.
While, yes, you get paid for every hour that you work (or a salary) which is great when you are trying to budget, you are also held back by that.
If you don't go to work, you don't get paid. You are capped at how much you can make by the company that you work for.
Sure, you might be able to negotiate a raise or find a higher-paying job, but there is a direct correlation between the time you put in and how much you work.
An employer isn't going to pay you based on the value that you bring to the company, so don't buy that line in your next employee review!
As well, for many people, a full-time job is draining their creativity.
Here's what Writeto1k student Kathy said,
"After almost 15 years of taking on one boring and soul crushing writing job after another, which led to burnout, I stopped writing and transitioned into digital marketing, where I now work full time. I decided to take another crack at having a writing career, this time shaping my writing practice and pursuits around what it is I really want to be doing. So I bought the [course] so that it can help me get my head screwed on straight. I am in a total start from scratch situation – it's been almost 7 years of not working on my writing hardly at all."
When you are a freelance writer or work for yourself in some other capacity, what you make – your value, and your worth – are entirely up to you!
You don't need to go out and get a bunch of new clients, just raise your freelance writing rates.
Let me give you an example of sales copywriting.
If you write a long-form promotional email for a company that makes them $10M, how much do you think you could charge for that sales letter?
Enough to pay for that vacation, that's for sure!
When you work for yourself, you can charge your client based on the value that you bring them rather than on the number of words you put down on a page or the number of hours that you have spent on a project.
So, when changing careers know that you have the opportunity to make what you want as a freelance writer.
The first step in changing careers is to decide what you're going to offer when start freelancing online.
Make a list and determine your current skills and experiences and how those could potentially be applied to a new career.
For example, for me, my list would be:
Search engine optimization
content marketing
social media
thought leadership content
blog management
video marketing
It's okay if you don't have these freelance writing skills.
You can still be a freelance writer even if you didn't graduate college!
Also look at some of the things you enjoy and don't enjoy about your current career and what are you looking for in your new career? More flexibility, better pay, better hours, the ability to travel more?
Of course, there are things to consider like – do you still have children at home to support? Do you have enough money saved to just quit and figure out what you want to do or do you need to start on your new career before you fully transition?
Perhaps you are already out of the workforce and looking for low-stress jobs after retirement.
Writeto1k student Paula decided to take the plunge and change careers after retirement.
"I am a recently retired academic. (Actually, now that my husband and I are getting more settled in to our cabin in the mountains, I'm beginning to feel more like a recovering academic.) My last job as an ESL instructor was University of Minnesota where I worked for 13 years, and all told, I've been a language teacher for 25+ years. My plan at this point is to write about mindful living. I am also interested in all things related to language, ceremony and rituals, everyday spirituality, and for good measure, drawing decorative art. I'm still working my way through the Write to 1K Success course and look forward to what I will learn there."
Flexibility is probably something you strive for, right?
You might also need some additional training to become a successful freelance writer.
Whether it's writing a steamy romance novel or sales copy for social media, even if you are already a great writer, it's a good idea to take some additional training to ensure that you are putting your best foot forward.
Low Stress Jobs After Retirement
There are a lot of great low stress jobs after retirement that women in their 50s and 60s can work in addition to being a writer.
These types of jobs can be done on a part-time basis and as long as you have access to your laptop you can work anywhere you want. Feel free to try a few of these low stress jobs to see which one you enjoy the most. Many of my course students start as a writer but also pick up transcription jobs, blogging jobs, and other freelance writing jobs.
Photographer – Have fun taking lifestyle photos, naturalistic photos or portraits of people. You can offer your service in Facebook groups or sell photo packs online!
Mentor – If you have a skill that very few know, it might be worthwhile to offer some mentoring. For example, professional copywriters often hire junior copywriters to mentor.
Tutor – Similarly, you can tutor students with English or Math either online or in person at your local community center or college.
Artist – Ever thought of being a freelance artist? This is a growing industry online!
Freelance writing – Of course, I have to mention being a freelance writer! I feel this is the perfect profession for anyone, retired or not! If I was able to start with twin toddlers to take care of, I know you are ready once you change careers!
Editor – As I mentioned, editing goes hand-in-hand with writing and it's an essential service for many businesses online. Other freelancers often hire editors (I did!) so figure out your target audience and start promoting your editing services!
Bookkeeping – If you love bookkeeping, then why not offer that as your main online service?
Coach – If you're up for it, you can create a brand on social media and help others with a coaching mastermind or some aspect where people learn from your system
What Career Should I Pursue?
There are a few things to consider when you want to start your writing career.
Do you want to write for yourself, such as writing books that you publish in your name or writing for your own blog?
Or do you want to write for clients either under your name or ghostwriting?
These are all great options and will be dependent on what your long term goals are as a writer.
If you have dreamed of going on a book tour around the country, then writing books under your own name and most likely with the help of a publisher is going to be your best route.
Start Your Writing Career Today: Quick Steps
For women over 50, the dream of becoming a professional writer is more within reach than ever before.
Middle aged women can easily start a new career writing within a matter of weeks.
The easiest is to guest post on other blogs.
You can run a quick Google search on a topic you enjoy or have experience in with "+ write for us."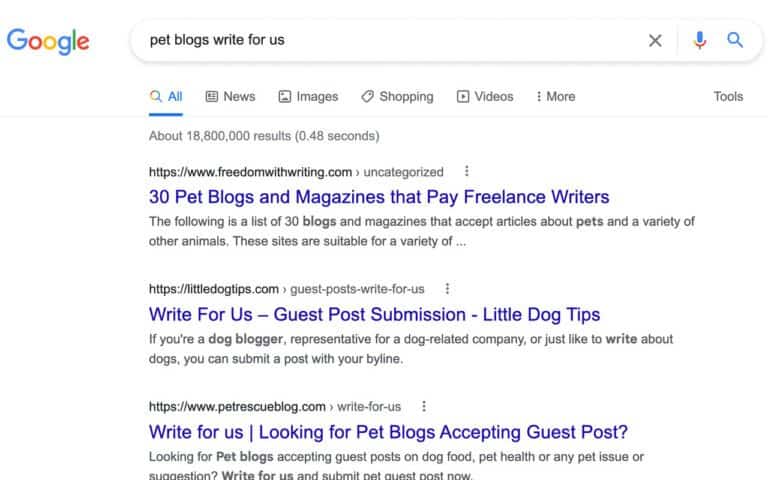 You can also reach out to companies to see if they are hiring.
This is called cold pitching and in all honestly, can be time consuming!
But the steps are simple:
Make a list of companies you want to write for. You can find them on Google, round up posts (Ex: 20 Best Food Start Ups To Check Out), and on LinkedIn
Check out these website and see if they have a service or product they are selling. If they do, they will need a writer to help them with their marketing material.
Craft an optimized pitch and send your pitch to the managing editor or content person on their team.
Finally, make sure to build up a solid writing portfolio of articles on the topic that you want to write about.
This is a page on your writer website or it can be on a portfolio site like Medium or Contently.
One of the great things about becoming a writer for women in their 50's is the amount of options that are available for writing.
You could write about a topic that you previously built a career in, write about something you are truly passionate about, or write about an entirely new interest.
While it might take some research skills and building connections to land those ideal clients, it will be well worth it in the end.
To make the process easier for you, consider checking out job boards and job search sites for companies needing writers!
Places like ProBlogger jobs have many to choose from and can even offer you the ability to work with well-known clientele.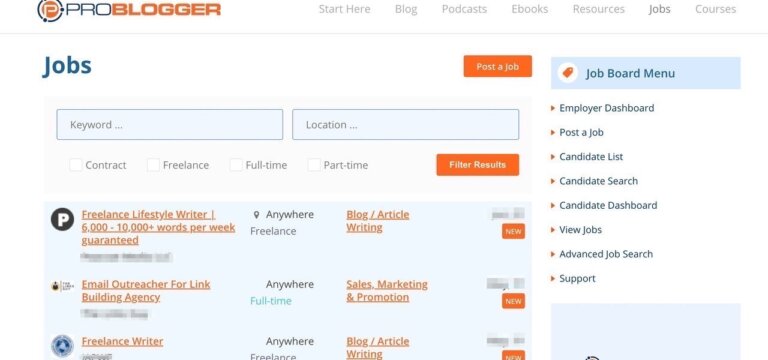 Women Over 50: It's Not Too Late to Start
I hope this post encouraged and motivated you to consider freelance writing or writing once you retire.
I have many students in Write Your Way to Your First $1k who are doing this in their 40's, 50's and beyond.
Course student Aaron received sage advice from his father,
"My dad told me that I wouldn't know what I want to be when I grow up until I was 40. I want to be a professional writer. I KNOW that now. I'll be 40 on July 13th. My goal…to be paid to write by then. Any amount. I got this!!!"
It's never too late to start something new and start a new day in the life as a writer!
Tell me in the comments – do you have plans after retirement? Share them with me! I'd love to hear them.
Please remember to pin me.