As a freelance writer your goal is to make more money than you are spending.
Right?!
When you first get started, it might seem overwhelming to find ways to save money as a freelance writer. Every other writer out there is telling you to buy this book, or this planner or this course and sign up to a membership and to buy this editing tool and that laptop.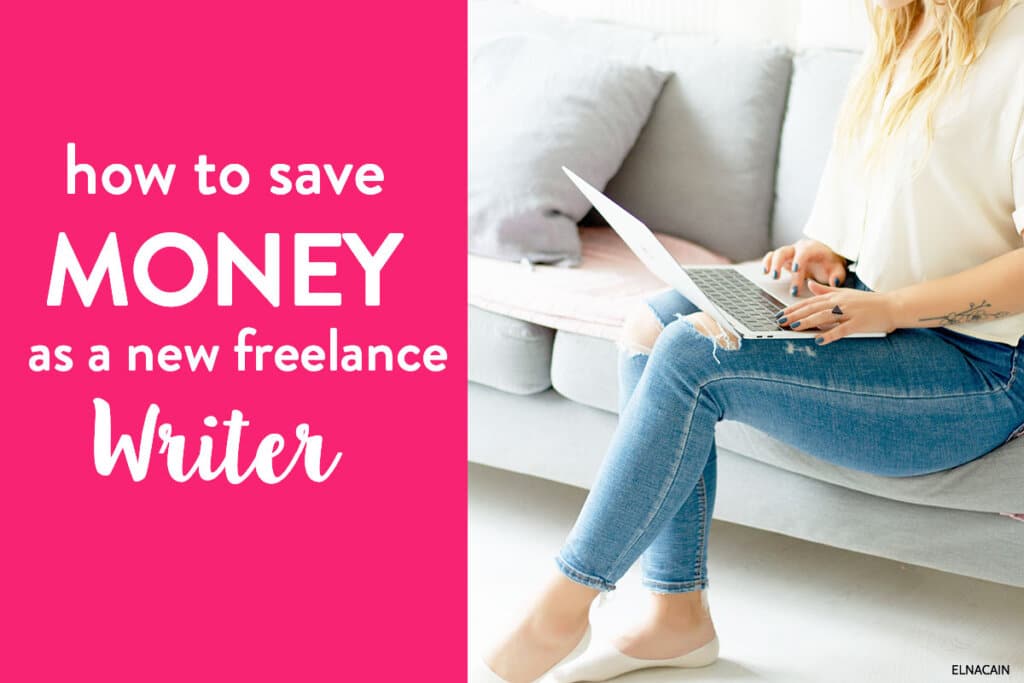 Sheesh! It can make your head spin.
While I'm guilty of letting my readers know of some things to purchase, I am aware that many people can't afford to start a new business, but really want to. I say, let everyone who wants to be a freelance writer, become a freelance writer!
There should be nothing stopping you (mindset, income or otherwise).
So, to help you, I've outlined some tips below, you can easily figure out a money management system for yourself.
In this post I want to share how you can plan ahead for those dry spells, what to do when the taxman comes calling, and other simple ways to save money as a freelance writer.
So let's dive into all the ways that you can save money when working as a freelance writer.
11 Simple Ways to Save Money As a Freelance Writer
Before we dive into money management for freelancers, let's discuss what you really came here for –
Ways that freelance writers can save money! Here are my best tips, but note that to start any business you do have to invest upfront! It's time to invest in yourself!
1. Pay Upfront and Purchase Annual Subscriptions
I know this might sound counterintuitive, but it can save you a lot of money in the long run.
If you have enough money up front to pay for services that you are actually going to need and use, then save some cash and pay the annual subscriptions.
2. The More Hosting You Buy the Cheaper
Ok, time to do some math…
Bluehost – a web hosting platform so you can start a website for freelance writing – is a very popular website hosting company for writers.
They normally charge $7.99/month for their hosting package, which equals $95.88 per year.
A 12 month plan comes out to $5.95/month or $71.40 per year.
A 24 month plan for $118.80 at $4.95 per month comes to $59.40 per year.
And finally, a 36 month plan for $142.20 at $3.95 per month comes out to $47.40 per year.
When you look at it that way, that is a HUGE savings!
I always tell my readers to go big when paying for hosting because in the long run you WILL save money as a freelance writer. If you need help starting a blog or website, check out my tutorial here.
3. Use Free and Freemium Tools to Run Your Business
While all those premium tools are super fun to play around with and can do a lot, realistically, you aren't going to use them to their full capacity. Start out with the free or freemium versions of paid products and softwares.
I did this when I started freelance writing to save money and I still do this today!
Here's a quick list of free and freemium tools that every freelance writer can take advantage of:
Free WordPress themes for building your freelance writer website – My favorite is Astra WordPress Theme.
WaveApps to send invoices and do your accounting for free
Asana/Trello/Clickup for project management
Toggl (time tracking software)
MailerLite (create stunning newsletters)
Workflowly (a simple way to organize a complicated to do list)
Other Simple Ways that Freelance Writers Can Save Money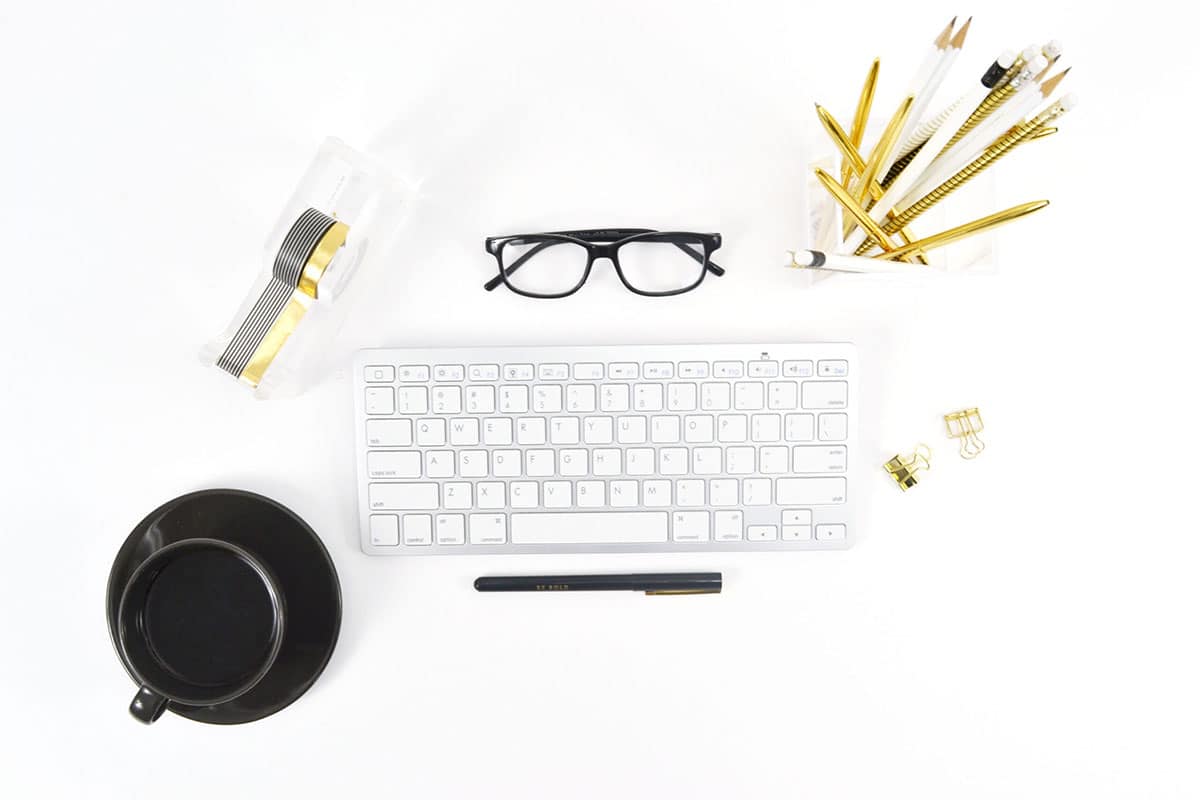 Check out these other lifestyle tips to save money when you decide to become a freelance writer.
4. Stay Organized
Dropping the ball on projects, paying your taxes, and anything else in your business is going to cost you money.
Stay on top of things by choosing an easy to use project management software that works for you.
5. Soak Up that Free Wi-Fi
Ok, so this might not be realistic for moms that stay home with their little's all day.
But for those of you who can work when and where you want, drop the internet at home (or use your unlimited cell phone hotspot) and use the free wi-fi wherever you can find it.
The library, fast food restaurants, standing outside your neighbor's window…
6. Comparison Shop
Avoid buying brand new whenever possible. My husband always gets our laptops, chairs and other tech products second-hand.
Be sure to shop around for necessary items before you hit the buy button. Don't forget to search locally and online for second-hand items as well.
7. Avoid Buying the Latest Tech
It should also go without saying that you should avoid buying the latest tech.
Most of the time of the time, it's not necessary. Many freelance writers have built lucrative careers on laptops that are a decade old (raises hand).
I'm still sporting my office chair that I've had since college, many, many years ago!
8. Split the Cost for a Co-Working Space
Co-working spaces are popping up more in larger cities. If you are friendly with other freelancers see if they want to split the cost for a co-working space.
Co-working lends well to networking as well and this can help you land more freelance writing jobs!
9. Use Free Marketing Services
As a freelancer you need to market your services. Use free marketing services you have available to you! There is no need to spend money on Facebook ads, just make a post.
Some great freer ways to market your freelance writing business are:
For more tips, check out my post on marketing tips for brand new freelance writers.
10. Cut out the Gourmet Coffee
Seriously, you can skip Starbucks. If you work outside the home, go work at a library instead. It's quieter and you don't have to buy anything to sit there for hours. My husband makes us coffee every morning at home and it's our little pre-ritual before the start of the day!
11. Keep Office Supplies Minimal
While I love an adorable office as much as the next girl, those rose gold accessories can add up pretty quick. Keep your office minimalist, at least until you start bringing in the big bucks!
But, that shouldn't stop you from splurging on your writer friends or teacher friends with some cool gifts for writers.
Tips For Managing Money As A Freelance Writer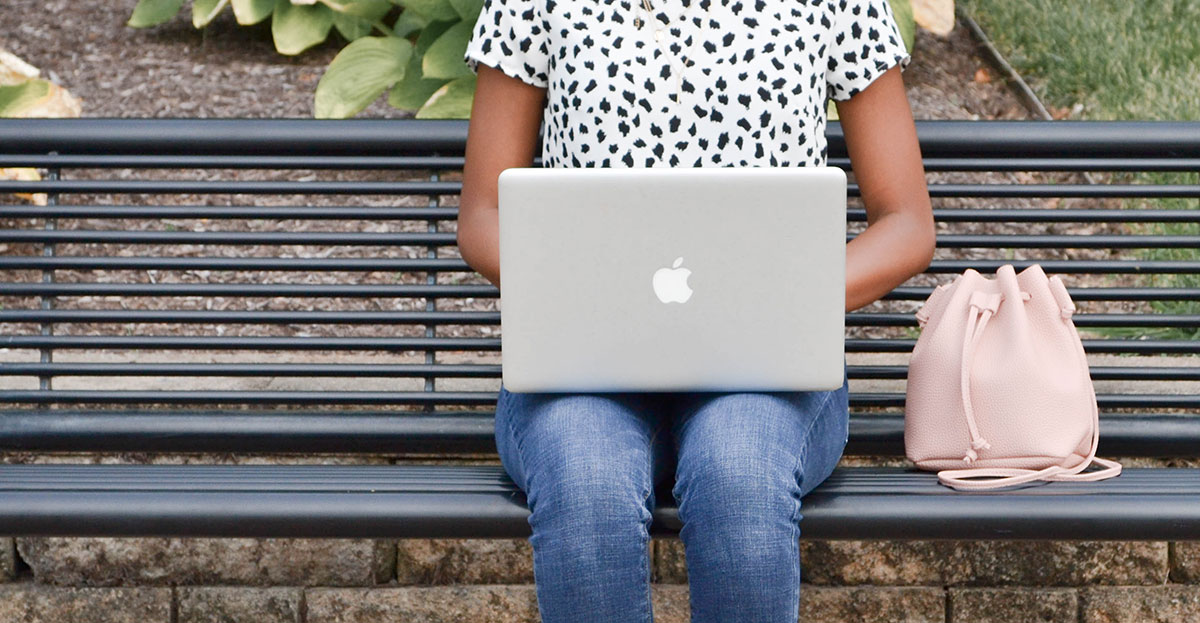 Freelancing and gig work can be unpredictable. How much money does it cost to start freelance writing, anyways?
To help you with booking out with clients, check out these tips from Keegan of The Daily Change Jar so you can manage your freelance writing income – and taxes – like a pro (without having to hire a bookkeeper or expensive CPA)!
1. Your Income is Going to Be Variable: Plan Ahead!
For many, freelancing income can be variable, especially if you are new and haven't picked up many writing gigs.
To prepare you for this, be sure you know what bills are coming up as well as your expected income.
Do your best to put away a certain percentage of your monthly freelance writing income into your savings. The amount you choose is entirely up to you, how much you are making and your personal and professional financial goals.
For a plan, check out my guide on how to work from home as a freelance writer.
2. It's Never Too Early to Save for Retirement: Invest Early and Often
Ok, without getting too technical about retirement contributions, I want to cover the basics.
If you know about personal finances, you might already know that there are both pros and cons to paying off debt first vs. saving for retirement first vs. doing both at the same time.
Let me first preface by saying, I'm not a personal finance expert.
Realistically, if you can do both, then do whatever is going to make sense for you. Just remember, that it is NEVER too early to start saving for retirement. Even if you can put $5 a week into a retirement account, that is going to be better than nothing at all.
3. Set an Airtight Business Budget
One popular money management tip for freelancers is to use the zero-budgeting technique. This is a simple method that allocates all of your income to your business (or personal) expenses, savings, and debt payments.
The main goal here is to be left with $0 at the end of the month after paying your business expenses, contributing to savings, investing, and paying down your debts.
The biggest advantage of this method is that you know exactly where all of your money is going and you prevent overspending.
The downside?
It can take time to master and plan everything out. You have to really know what your expenses and income are, which can be difficult when our income varies.
4. Catch Mistakes Early with a Weekly Finance Check
Make an appointment on your calendar to check in with your finances weekly.
There is no point in putting together a budget if you aren't following it.
Doing a quick weekly check in can help to prevent overpaying, paying things late, unpaid invoices, and a host of other financial mishaps.
5. Make Sure Clients Pay on Time with Due Dates on Your Invoices
Every business owner is busy. Don't let your clients mess up your budget by paying late.
For larger companies, they may pay all of their freelance invoices on certain days of the month. As long as you know in advance you can plan that into your budget.
For smaller clients, be sure to cover payment terms in your contract terms. This helps to make sure everyone is on the same page and you are getting paid for work that you completed in the same month.
Dealing With The Tax-Man as a Freelance Writer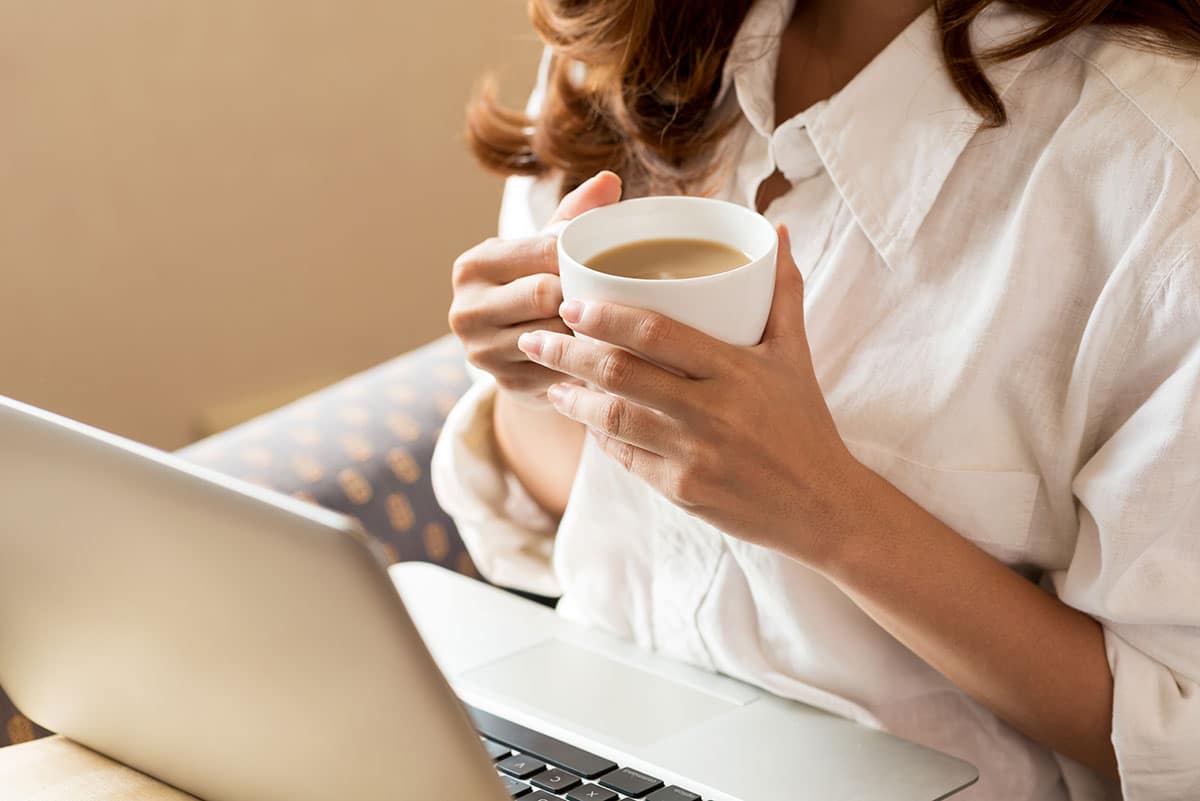 If you have never dealt with doing your own taxes before, it can be scary. But fear not!
It's not nearly as bad as you think. Check out Keegan's recommendation for taxes.
1. Don't Wait Until the Quarter or End of Year to Pay Your Taxes
Taxes don't just happen once per year, for a business owner it requires year-round planning.
If possible, set aside a percentage for taxes (20-30% is common) every time your clients pay on their invoices. This can drastically help to reduce that "sticker shock" when taxes are due.
Just imagine logging into your invoicing software and seeing that you owe hundreds or thousands of dollars that you didn't plan for.
Oops…
2. Keep the Waters Clear With Separate Business and Personal Accounts
This is a common mistake that many freelance writers make when managing their money. If you haven't opened a second account for business purposes, do it now!
This can be as simple as opening a PayPal business account or a second checking through your current bank. This way all of your freelance income and expenses don't get mixed up with personal finances.
3. Use an Invoicing Software
There are so many invoicing and accounting softwares out there that also help to track your finances. A few of the most popular are:
Quickbooks
Freshbooks
Honeybook
Scoro
Zoho Books
Xero
KashFlow
PayPal
These are all pretty use friendly, budget-friendly, and will help keep all of your finances in order.
Saving Money as a New Freelance Writer
When it comes to ways to save money as a freelance writer, no matter if you are cutting the coffee of stockpiling for retirement, you need a plan and you need to stick to it! While it might take a bit, figure out what works for you and start stashing that cash.
Over to you – what are you doing to prepare for freelance writing? Share your money-saving tips below!
Please remember top pin me!