As a writer and editor you soak up as much information on copy editing as you possibly can.
And just like any other topic, you can't seem to get enough copy editing books to dive deeper and deeper into the best tips, tools, and tricks.
When it comes to books on editing though, where do you start?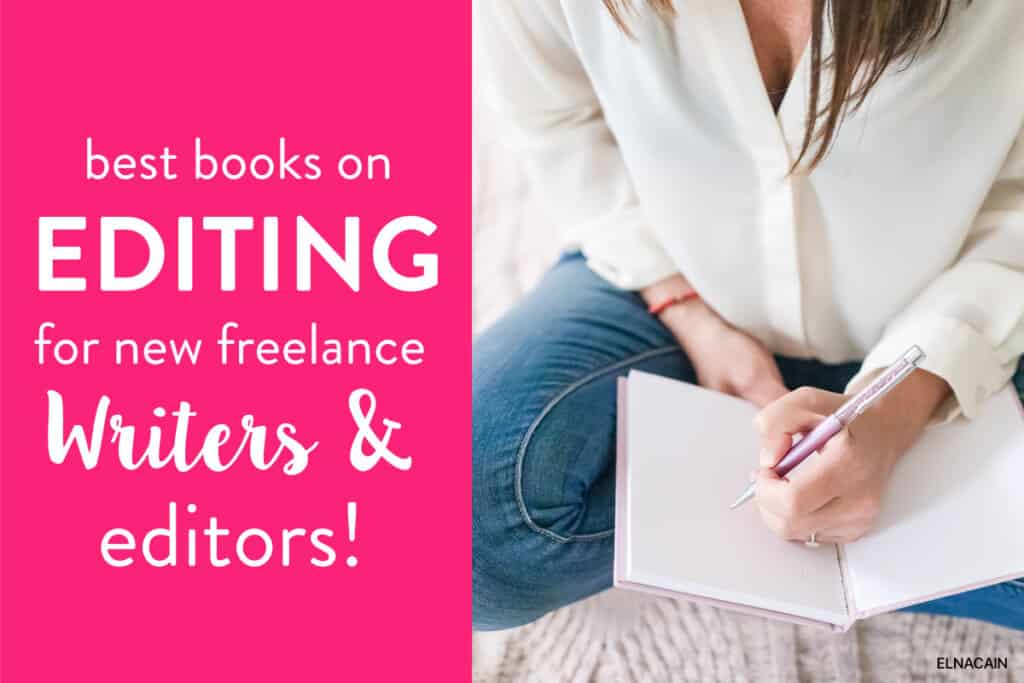 A quick Google or Amazon search will lead to thousands upon thousands of results.
How can you possibly wade through what are actually high-quality books on copy editing of just another over inflated "how-to" guide that will just end up as another paper weight?
I'm glad you asked!
In this post I have put together a list of proofreading and editing books to help get you started as a freelance writer or editor.
While I don't claim that this list is all inclusive, it should give you a really good start on finding the best books on editing to build your research library.
These book recommendations came from my course students, my email list and from talking with other fellow freelance editors!
So let's dive in…
What Are The Best Books on Editing?
Whether you already have a degree in journalism or are just getting started as a budding freelance writer, it can be difficult to know which are the best sources for finding the best books on editing.
Check out the list below and be sure to grab at least one of these books to help you on your path to success!
Whether you are looking for books on revision and self-editing, the best proofreading and editing books, or books on genre editing, I've got you covered.
1. Contemporary Editing by Cecelia Friend and Donald Challenger
Contemporary Editing was written with journalism students in mind.
In this book, Friend and Challenger offer an introduction to topics such as newsroom editing, traditional newsroom conversations, as well as a discussion on news platforms.
This text covers everything an editor does, from copy editing fundamentals to how to approach storytelling.
When editing stories and articles for news outlets, the editor is the last line of defense before it reaches the public. They need to make sure that it is perfect and the public is able to understand it.
This editing book is usually part of a college course but that's not to say it won't help you as a freelance writer. The lessons are concise, and uses a combination of theory and application that's helpful.
2. (Barron's Painless) Painless Grammar by Rebecca Elliott Ph.D.
What's the difference between "Let's eat Grandma," and "Let's eat, Grandma."? Well, one is suggesting cannibalism…
Grammar is all around us in our everyday world and work, but sometimes even the best of us need that refresher.
Painless Grammar is the perfect book for virtual learners, or to supplement what you learned in college.
It covers everything about English grammar, such as the parts of speech, punctuation, and great examples of putting together sentences using the grammar rules. There are plenty of samples, examples, and quizzes to keep you thinking and test your knowledge.
3. Words Into Type by Marjorie E. Skillin
While we are all familiar with the Chicago Style Manual, it's not the most user friendly book around.
Forget about the cumbersome style manuals and opt to check out the Words Into Type book as your go-to reference guide.
This book is for writers, editors, and proofreaders alike.
Reading this editing book will help to bring clarity and wisdom to your writing and editing.
4. Style: Towards Clarity and Grace (Chicago Guides to Writing, Editing, and Publishing) by Joseph M. Williams
We all want to convey our thoughts and feelings with our writing.
In this book, Williams helps readers turn "clumsy prose into clear, powerful, and effective writing."
Learn to easily express yourself and your writing with style!
The author helps writers to be focused and organized so they can tell their stories in a clear and thoughtful way that will capture their readers.
From how to craft the perfect sentence and paragraph step-by-step to how to take your drafts from drab to fab!
The Best Books on Proofreading and Copyediting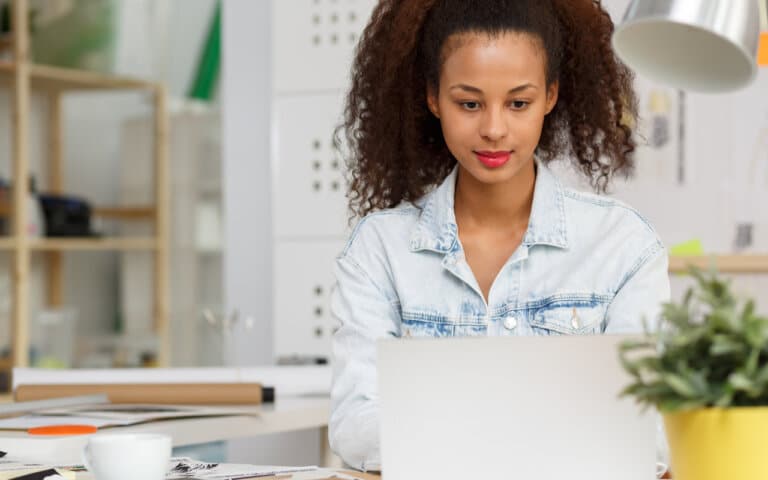 Editing, copyediting, proofreading…isn't it all the same!
These books on editing help to dumb it down enough so that you can get a solid grap on what you are trying to do with your writing and editing.
5. Copyediting & Proofreading for Dummies by Susan Gilad
If you are looking for an all-in-one, easy to understand "how-to" book on copyediting and proofreading, then look no further than the "For Dummies" series.
In this book you will learn to balance style and rules, use common proofreading symbols, and work towards building your freelance career whether you are writing resumes or web pages.
6. Missed Periods and Other Grammar Scares: How to Avoid Unplanned and Unwanted Grammar Errors by Jenny Baranick
Ok, confession time…we all hate reading those stuffy grammar and writing books.
How can some books about how to be a good writer be so boring?!
Well, Baranick changes that with her book on how to effectively use grammar in your writing.
Don't be overwhelmed by rules and jargon, instead, have a little fun and become a better writer in the process.
7. The Elements of Style by William Strunk Jr.
This handbook is another classic that you're sure to have seen already, but do you really know how great of a book it is?
The Elements of Style is a manual for every writer and many course students can't recommend this book enough!
The author uses his own wit and charm to effectively convey the principles of writing style.
Even though this book is small, it is mighty! (and one you should have at arm's length when writing).
The Best Books on Revision and Self-Editing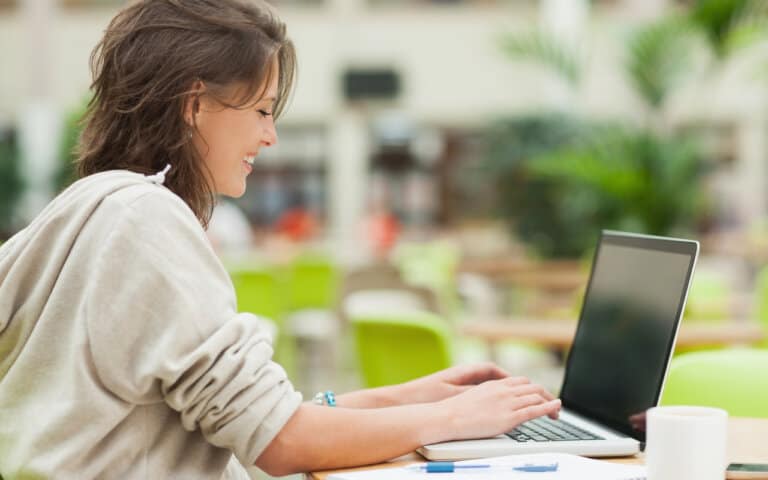 While it would be great if we could always have an extra set of eyes to critique our work, that isn't always possible.
Writers need to learn to self edit their work, no matter how difficult it might seem!
Self editing, however, is more than just proofreading over everything for proper grammar and punctuation.
It's about taking a constructive look at your work and being able to take it to the next level.
The books listed below on self-editing and revision are easy to understand, short reads that are extremely helpful.
8. The Artful Edit by Susan Bell
When it comes to big picture editing, you simply can't beat The Artful Edit. Editing is often overlooked and misunderstood.
Bell fills this lovely little resource with examples, quotes, and case studies galore!
As a veteran book editor, the author offers exercises and strategic tips for success at every level.
9. Self Editing for Fiction Writers by Renni Browne and Dave King
Whether it's novels or short stories, this book on self editing for fiction writers can't be beat!
The authors share their own editing techniques to help you create our own style and system that work best for you when revising and self editing.
From dialogue to interior monologues, Self Editing for Fiction Writers will help you to write your perfect manuscript.
10. Revision and Self-Editing for Publication: Techniques for Transforming Your First Draft into a Novel That Sells by James Scott Bell
Every writer wants their work to be out in the world and enjoyed by others.
But how are they able to do that? Well publishing their work of course!
And this book on revision will help you do just that!
Oftentimes fear is what holds writers back from reaching their true potential, don't let that happen to you!
Finishing your manuscript is a feat all in itself, but what happened next? Revision, revision, revision!
Books on Genre Editing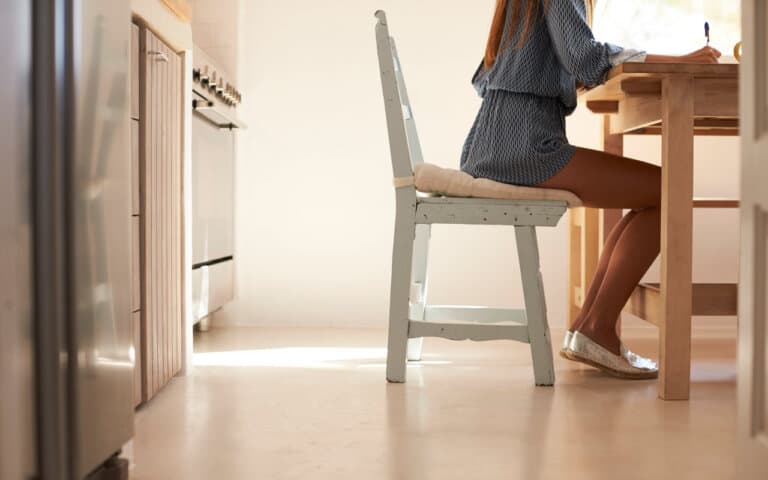 Interested in writing a book?
Every book is part of a genre.
Fiction, non-fiction, romance, sci-fi, autobiographies, the list goes on.
Each one of these genres have various things to consider when editing the work.
Fiction, for example, is all about storytelling and character development.
You need to be able to bring the reader through the story in a way that they will connect with your characters and become emotionally invested in them.
11. Making Shapely Fiction by Jerome Stern
Whether you are a brand new fiction writer or you have been writing short stories since you learned how to read and write, Making Shapely Fiction is a book that you should certainly add to your repertoire.
The author offers suggestions on how to create tension in your story. How can you best write a true cliffhanger?
Or make sure that our point of view or irony comes across as you intended?
Make sure that our fiction writing stands out above the crowd with this essential resource.
12. On Writing Well: The Classic Guide to Writing Nonfiction by William Zinsser
This book is also a hit with my Writeto1k students!
Both realistically and metaphorically, fiction and nonfiction are two different worlds.
You don't have to worry about character development in the way that you do with fiction writing.
This leads to a whole other set of revision and self-editing skills as well.
Whether you are writing company emails or the next great memoir, this genre editing book is a helpful resource you can't do without.
13. Quick Fixes for Business Writing: An Eight-Step Editing Process to Find and Correct Common Readability Problems by Jim Taylor
One topic that is often overlooked by the novice when it comes to editing and proofreading is readability.
But what is readability? How can you improve it?
The author Jim Taylor uses his years of experience in business writing and has developed a systematic approach to editing this specific writing genre.
Books on Editing for You!
I hope you found this list helpful!
Take a look at the books and let me know which one you like or want to get!
I'd love to hear what they are 🙂
Please Pin me!