You can never stop learning, right?
Whether you have tons of experience or are a budding writer, it never hurts to pick up a book on freelance writing to boost your knowledge and skills!
While I do talk a lot about freelance writing as a service for crafting web content, you can actually make money as a writer in a variety of writing niches.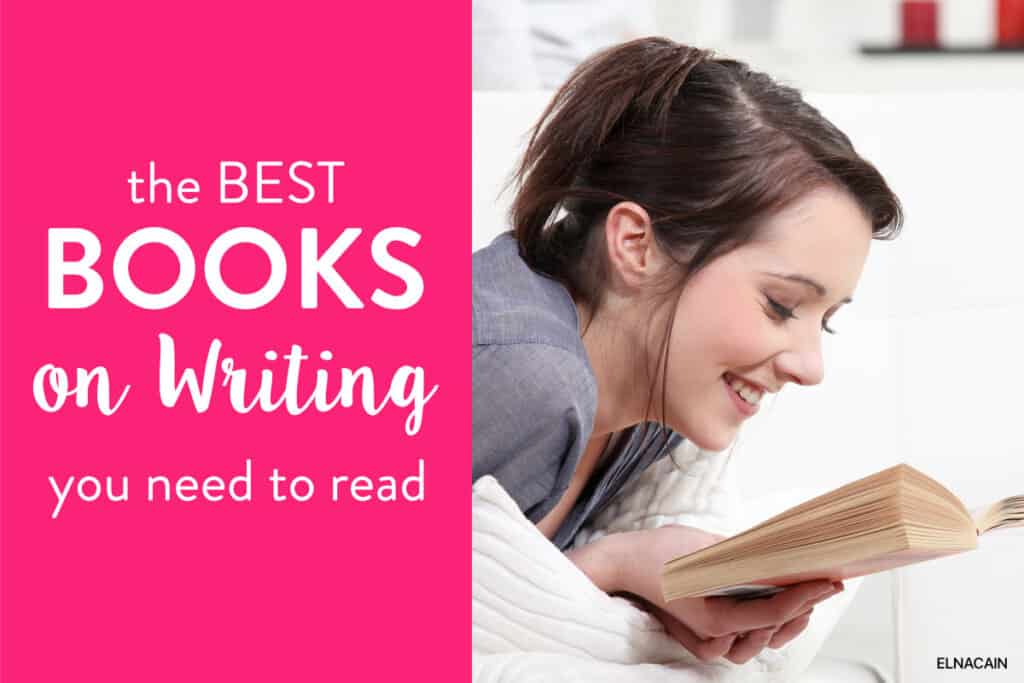 For example, instead of writing blog posts, you could become a resume writer, a comedy writer, or a nonfiction writer.
Or maybe you just want to pick up a book that tells you how to get started with writing!
I love holding a new book and taking it everywhere I go. Knowing that the book will help me improve my writing skills is just the cherry on top!
Luckily, I have all kinds of books about writing on this list to help you out!
Keep reading to check out the best books on writing.
Best Books on Writing
Are you interested in learning more about how to get started with writing?
How to live the writer's life?
Here are some of the best books on writing you should check out.
1. Writer's Market 100th Edition by Robert Lee Brewer
The Writer's Market by Robert Lee Brewer goes over the entire process when it comes to having your content published as a freelance writer.
It includes lists of publishers, writing contests, sample query letters, and solid advice on how to build your writing business and promote your work!
This is definitely a must if you want to start writing for clients!
2. The Writing Life: Writers On How They Think and Work by Maria Arana
Maria Arana wrote this book on writing based on a column she wrote for the Washington Post Book World.
It explores the writing lives of over 50 fiction and nonfiction writers and how they got started.
Check it out to learn some professional secrets and how many writers deal with the writer's life.
3. The Forest for the Trees by Betsy Lerner
Betsy Lerner uses her experience as an editor to guide both budding and experienced writers through the unknown landscape of writing and publishing.
This insightful guide looks at the creative process of writing as well as how to deal with the anxiety of being a writer.
4. Bird by Bird by Anne Lamott
In this book about writing, Anne Lamott explores the craft of writing and addresses how to get started, how to accept rejection, and how to work through writer's block.
She approaches the entire process by breaking it down into simple steps.
She also explores how to find your passion and voice as a writer!
Best Books on Content Writing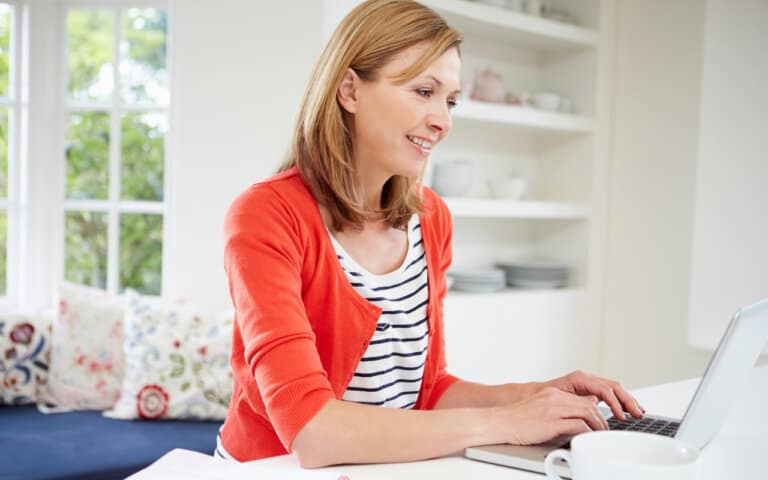 Content writing is a valuable marketing strategy used by most businesses today that exposes a brand to potential customers.
From emails to blog posts, here are some of the best books on content writing you should check out for those who focus on content writing:
5. The Content Writing Handbook by Kounal Gupta
The Content Writing Handbook is a great book about content writing!
Gupta begins by helping the reader understand the fundamentals of writing content before moving on to how to write 30+ different types of content, as well as tips for content development.
6. The Content Code by Mark W. Schaefer
In this content writing book, the author explores six essential strategies for creating content, marketing, and building a business.
It's a really neat read because Schaefer goes beyond just writing and looks at the psychology of sharing online to help you craft viral content.
7. The Story Engine by Kyle Gray
Kyle Gray's The Story Engine focuses on content strategy and brand storytelling used in B2C and B2B content writing.
It also goes into detail when it comes to SEO, email campaigns, and paid traffic that helps convert readers to clients.
8. Everybody Writes by Ann Handley
Ann Handley gives her expert guidance on content creation strategies, creation, production, and publishing in Everybody Writes.
It also goes into how to attract and keep clients when it comes to writing content for websites, blogs, emails, landing pages, and more.
Best Books on Writing Nonfiction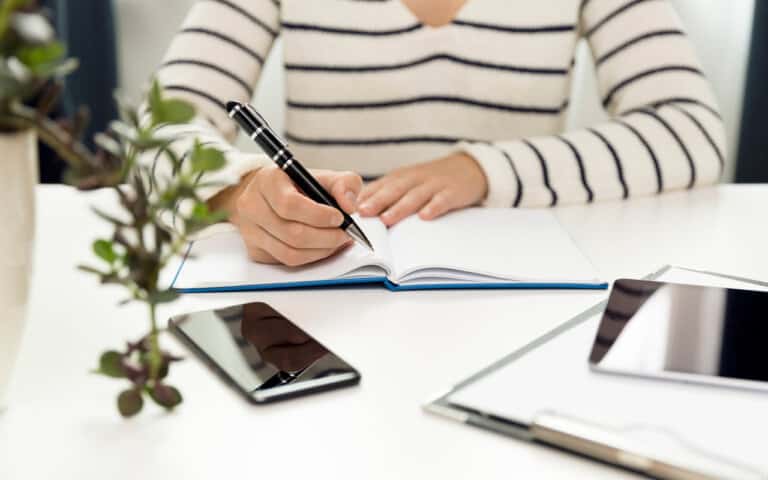 Nonfiction writing is a fascinating genre of writing!
It encompasses content that isn't a fictional narrative – it can be historical or instructional, and it can offer commentary and even humor.
Check out these best books on writing nonfiction so you can start your writing path!
9. Thinking Like an Editor by Susan Rabiner and Alfred Fortunato
Written by two publishing pros, this book walks you through how to write good nonfiction and get it published.
No matter if you write about law, science, or philosophy, this book is perfect for every serious nonfiction writer.
10. Storycraft: The Complete Guide to Writing Narrative Nonfiction by Jack Hart

Author Jack Hart covers all aspects of nonfiction writing, including story theory and structure and basic elements such as scene, action, and character.
He also walks you through drafting, revising, and editing nonfiction work for publication.
11. Writing the Damn Book by Stacy Nelson
Stacy Nelson understands the difficulties nonfiction authors have in working through the process of writing.
Nelson explores how to start, write, and publish a nonfiction book for creative people who struggle to finish things.
12. The Nonfiction Book Publishing Plan by Stephanie Chandler and Karl. W. Palachuk
This book is geared toward indie authors who are looking to self-publish.
Using their industry experience, the authors created this guide to help authors self-publish their nonfiction works and earn an income.
Best Books on Grant Writing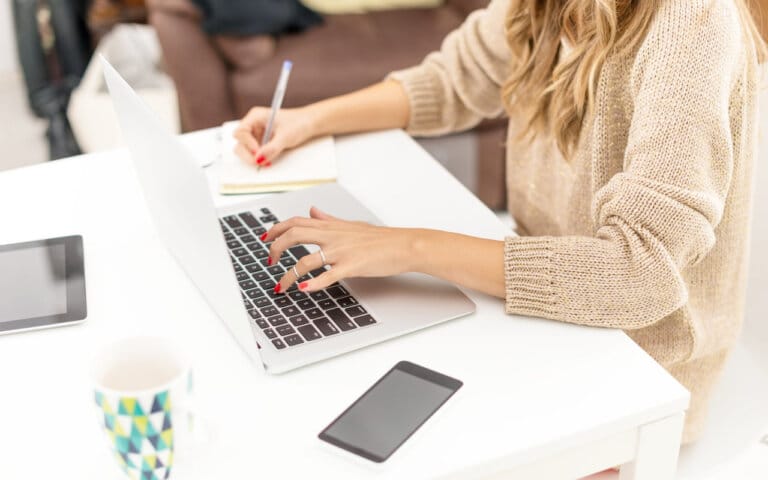 Grant writing is a type of writing that requests funds and financial support for nonprofits and other organizations.
This type of writing can be tricky, but here are some of the best books on grant writing.
13. How to Write a Grant by Meredith Noble
If you're looking for clear guidance on writing a grant, check out this writing book!
Meredith Noble provides invaluable insight on writing grants, finding grant opportunities, and creating proposals. She also includes templates to help you save time.
14. The Beginner's Guide to Grant Writing by Holly Rustick
The Beginner's Guide to Grant Writing is the perfect book for, well, beginners!
It outlines how to find grant givers, write a compelling narrative, and use tables and charts to organize your information.
This book also includes resources such as templates and a video series.
15. Grant Writing for Dummies by Dr. Beverly Brown
I love the "For Dummies" series because they lay out topics in a super easy way to understand!
This book provides you with everything you need to know about grant research and writing, tips on how to write an effective proposal and cover letter, and personalize your request with impactful stats.
16. How to Write a Nonprofit Grant Proposal by Robin Devereaux-Nelson
If you're wondering how to write a grant proposal specifically for nonprofits, check out this book by Robin Devereaux-Nelson!
It has lots of great information, including how to make your case compelling and tailor the application to a particular grant agency's needs.
Best Books on Resume Writing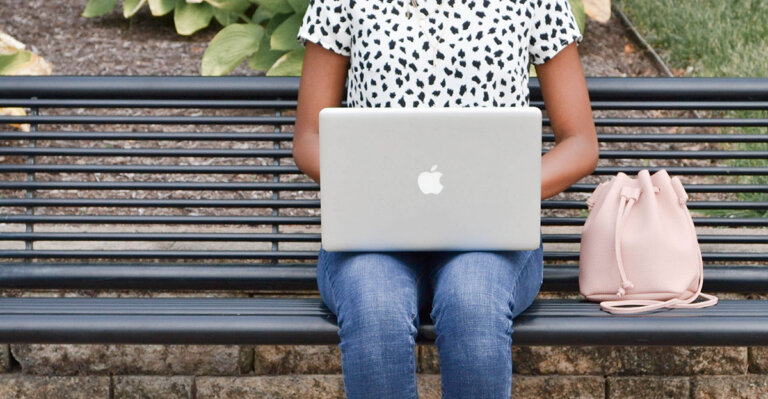 Having a well-written resume is key to landing a good job – and people will pay you to write one for them!
If that's something you're interested in, here are some of the best books on resume writing.
17. The Resume Writing Guide by Lisa McGrimmon
This resume writing guide will show you how to create an impressive resume step-by-step.
Whether you are trying to write a resume to get a job or you want to offer resume writing services, this book is a must-have!
18. Modernize Your Resume by Wendy Enelow and Louise Kursmark
This book was written based on modern real-world job search trends. The authors walk you through how to write a winning resume to meet the needs of a highly competitive job market.
This edition includes resume samples, e-resume guidelines, and a section focused on job seekers with special circumstances (returning to work, career change, etc.).
19. The Best Keywords for Resumes, Letters, and Interviews by Wendy Enelow and Louise Kursmark
They're back! These authors really know what they're talking about when it comes to resumes.
In this book, they focus on keywords and phrases that job seekers can use on their resumes, cover letters, and interviews to impress employers.
20. How to Write the Perfect Resume by Dan Clay
Dan Clay doesn't want to teach you how to write a good resume – he wants you to create an amazing one!
He outlines how to use a resume to tell a compelling story that will catch the attention of employers and recruiters.
Best Books on Comedy Writing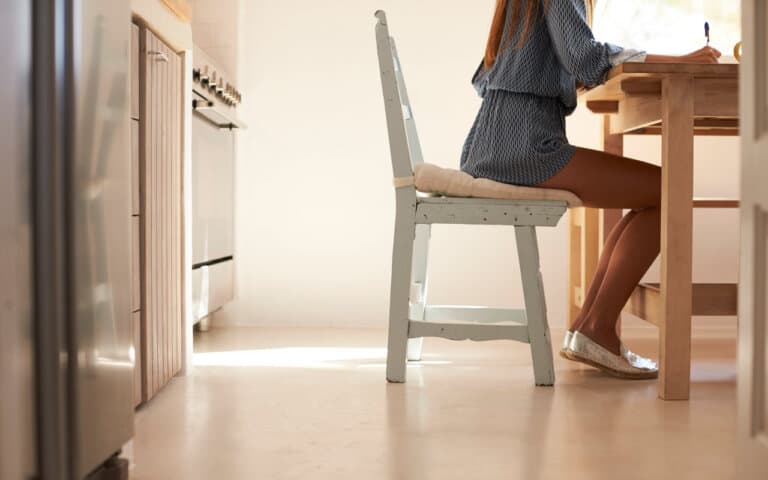 Whether you want to write your own standup routines or comedy scripts, or you want to get paid to write them for others, here are the best books on comedy writing.
21. The Comedy Bible by Judy Carter
Whether you are looking to write for sitcoms, satire sites, or even if you want to get into stand-up comedy, this book by Judy Carter takes you through the comedy writing process.
You'll learn how to write comedy scripts and standup routines.
This book also includes practice exercises and checklists to help you land comedy writing gigs.
22. Comedy Writing Secrets by Mark Shatz and Mel Helitzer
This book takes comedy writing seriously…seriously!
The authors approach comedy writing as a business and teach you how to think like a comedian in everyday life.
It will also show you how to break into the comedy writing business.
23. Poking a Dead Frog by Mike Sacks
Who can resist a title like this?
Mike Sacks gathers some behind-the-scenes insight from comedy legends such as Bill Hader, Amy Poehler, Mel Books, and more!
24. Sick in the Head by Judd Apatow
Don't be surprised if you have heard of this author before!
He is a well-known comic and screenwriter responsible for comedy hits such as Knocked Up and The 40-Year Old Virgin.
In his book, he interviews some of the biggest names in comedy, like Jerry Seinfeld, to provide insight into finding inspiration and overcoming writer's block.
Best Books on English Grammar and Writing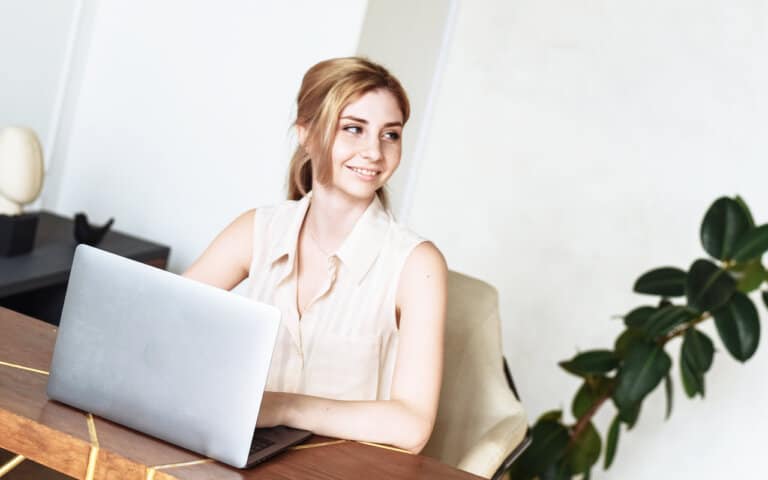 Any writer needs to improve their grammar and writing skills, right?
I'm no different even though I've been at this for a some years!
These best books on English grammar and writing will help you fine-tune your copy and make it error-free for clients!
25. Eats Shoots and Leaves by Lynne Truss
This grammar guide is anything but boring!
Lynne Truss explores grammar and punctuation using witty and funny examples (such as the title of the book!).
It's a fun and easy way to learn about proper grammar and writing without feeling like you're reading a textbook.
26. Woe Is I: The Grammarphobe's Guide to Better English in Plain English by Patricia T. O'Connor
Patricia T. O'Connor is a former editor who explores grammar problems faced by manner writers – but she does it in a way that uses plain English that doesn't sound preachy.
She uses fun examples to illustrate grammar rules and gives insight into the tools you can use to polish your writing.
27. Write Right! By Jan Venolia
This grammar book explores the importance of grammar in this well-organized guide.
Jan Venolia uses clear explanations and illustrations to demonstrate proper grammar use.
This book is a great resource to have on hand!
28. Grammar Girl's Quick and Dirty Tips for Better Writing by Mignon Fogarty
Despite its title, this book is an awesome grammar guide for writers of all genders!
Originally a weekly podcast, Mignon Fogarty compiled her advice into this fun and easy-to-read book that is witty and informational.
Best Books on Writing Style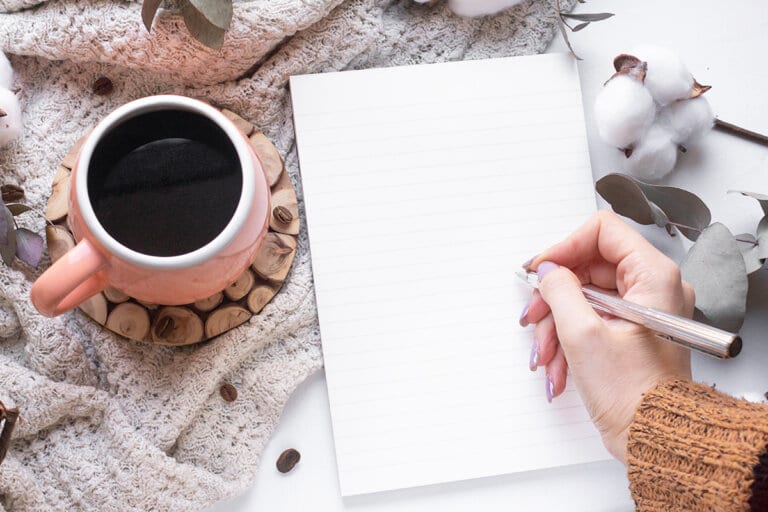 And to round out this guide, let's check out some of the best books on writing to help you be a strong writer!
29. The Elements of Style by William Strunk Jr. and E.B. White

Considered to be the bible of writing books, The Elements of Style covers all aspects of English writing, from style to grammar and usage.
For years, this book has been considered the go-to guide when it comes to the basic principles of writing style!
30. The Sense of Style by Steven Pinker

In this writing book, Steven Pinker explores how the English language can be used to trick readers and why this is wrong.
He discusses ways to structure sentences to avoid this tricky writing and write more clearly and concisely.
31. Dreyer's English by Benjamin Dreyer
Benjamin Dreyer works as Random House's copy chief, so he knows what he's talking about!
Using a playful style, he breaks down the English language and outlines the clarity and style rules preferred by publishers around the world.
The Best Books on Writing – Check Them Out!
No matter what type of writing you are interested in, there is sure to be a book on writing on this list that will help you out!
Are there any books about writing that I missed? Feel free to add them in the comments!
For more help, check out these copywriting books and editing books!
And don't forget to check out books written by freelance writers too!
I look forward to seeing your suggestions.