Ever thought about expanding your skillset and working online?
These online editing jobs might be just the ticket to showcasing your skills but also to earning some extra income in 2023 and beyond.
Every day we hear about new remote working options.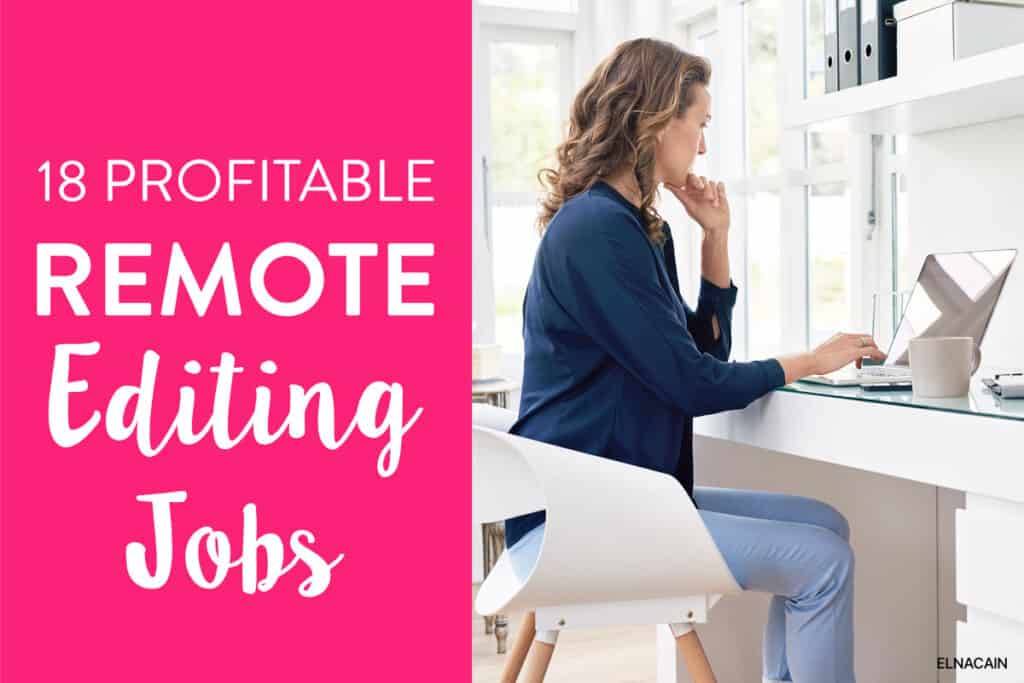 Now, more than ever, there are ways to work from home, on your own schedule, and on your own terms.
It wasn't too long ago that working from home was only available to a select few.
Now it has become more commonplace than ever before – up to 30% of people are remote working a few days a week in 2023.
Working from home (or wherever they choose) offers them the freedom and flexibility they so desire.
Jobs like remote editing allow you to choose your hours, pick the clients you work with, and essentially be your own boss.
Don't engage in analysis paralysis when it comes to finding a good remote job for you.
There is never a "right" time to start these things, you just have to jump in, that's what I did!
I started freelance writing with toddler twins in tow.
So, whether you want to do writing like I did, or just find some remote editing jobs or offer both services, this is the time to do it.
But the looming question is, how do you start?
If you have already been freelancing in one area, such as writing or copyediting, then remote editing might be a great fit for you.
Being able to do remote editing jobs from the comfort of your home office (or favorite coffee shop) is an amazing opportunity.
If you are a stickler for grammar and can spot an editing mistake just about anywhere, working as a remote editor could be a great option for you.
While many people assume these types of online jobs are strictly for editing written content, there is a whole market for video editing as well.
In this post, I'll cover what a remote editing job is, how much you can expect to make, and the best places to find remote editing jobs.
What Are Remote Editing Jobs?
If you heard about online editing jobs already, how's that different from remote editing jobs?
Honestly, there isn't much difference. The one main difference is that sometimes with "remote" jobs you are required to either live within a certain distance of the company or have to go into the office on occasion. You may also set work hours and the company may track your time online.
But the degree of supervision is varied. You can be more of a boss as a remote editor and work with several companies, or work with one company. It's up to you!
Remote editing jobs cover a wide range of topics, from editing technical papers to editing blog posts and even video.
Often the terms remote editor, copy editor, online editor, and proofreader all get lumped into one "job."
Here is a list of potential remote editing jobs that you can look for:
Essay editor
Copyediting
Video editor
Photo editor
Staff editor
Book editor
Acquisitions editor
Developmental editor
Fact-checking editor
Line editor
Associate editor
Editor-in-Chief
Technical editor
Medical editor
Legal editor
Article editor
What is a Remote Editor?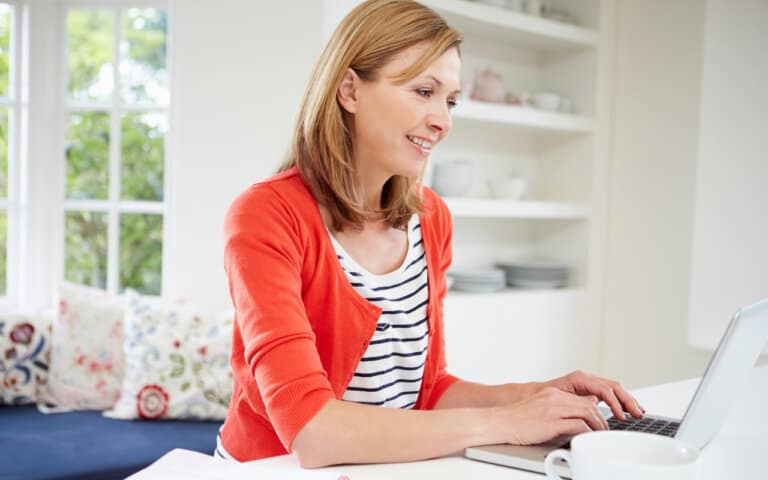 A remote editor is someone who has excellent writing skills, has a good understanding of marketing principles, needs to be able to engage in research to verify facts within articles, and also be creative.
Of course, if you are editing video or photo content, you might not need to have such strong writing skills but still maintain an eye for detail and a high level of creativity.
Can You Work as an Editor Remotely?
Yes, you can!
Whether you are editing articles for well-known magazines, blog posts for up-and-coming bloggers, or video content for budding YouTubers, you can work as an editor remotely.
Or, if your company offers remote work, you can be a remote editor that way also!
As long as you are able to work with the necessary software and effectively communicate with clients, then you can find high-quality and high-paying remote editing jobs.
If you decide to focus on video editing, you would be working with a completely different set of skills than if you decide to focus on article editing.
Understanding of video formats and resolutions
Knowledge of different video editing software, such as Adobe Premiere, Final Cut Pro, and Avid
Strong graphic design skills
What is the Job Outlook for Remote Editors? Is it a Field That is Growing?
Gromotely conducted a study in 2020 and concluded that 74% of workers expected remote working to be the standard from now on out.
With more and more companies preferring telecommuters and with freelancing still on the rise – a 33% increase in 2021 – it's likely that this trend will continue.
What Skills are Necessary for Article Editing?
A remote article editor is responsible for ensuring the accuracy and quality of a publication's content.
You might also work on a magazine and be responsible for correcting grammar and working closely with writers.
You would make sure articles are well-written and free of errors, and liaise with editors and other staff members to ensure that the publication meets all deadlines.
Article editors must also have excellent communication skills, as they often need to provide feedback to writers and collaborate closely with other editorial staff.
Ultimately, the goal of an article editor is to help produce a publication that is error-free and engaging for readers.
If publications or magazines are your thing you can definitely find a remote editing job in this field!
How Much Do Remote Editors Make?
As always, trusty ZipRecruiter is here to fill us in on how much you can expect to make as a remote editor.
The national average is around $52,756 or about $25 per hour, with $12,500 being the low end and $95,000 being the high end.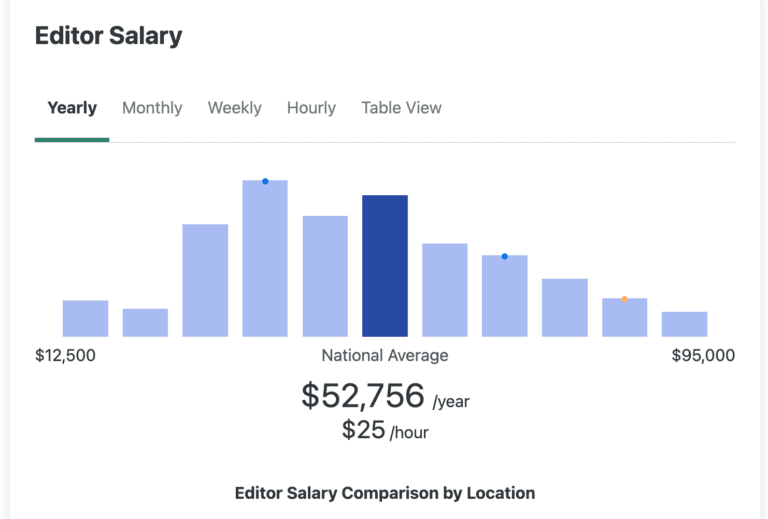 Of course, depending on what type of editing you are doing, where the company is located, where you are located, and how big the company is.
One remote editing job that pays pretty well is for editing eBooks (more on that in a minute).
Top Places to Find High-Paying Remote Editing Jobs
A quick search online will reveal the many different platforms to find remote editing jobs.
Much like any other remote or online job, there are plenty of places to find high-quality and good-paying remote editing jobs online.
Of course, there are the more common job search sites such as Indeed and Monster. But what about the other job boards and companies that are hiring for remote editors?
1. Contena
As a remote editor, finding a high-paying editing job is a main concern but where are these online jobs?
They're on Contena– a premium job board with a huge variety of high-paying writing jobs, plus the resources and support you need to succeed as a freelance writer or editor.
Contena comes with unbeatable resources like education and job-finding tools that finding the perfect remote editing job has never been easier.
Here are a few types of online editing jobs you can find on Contena:
Social media editor
Blog editor
Web copy editor
SEO copy editor
Newsletter content editor
Marketing content editor
News editor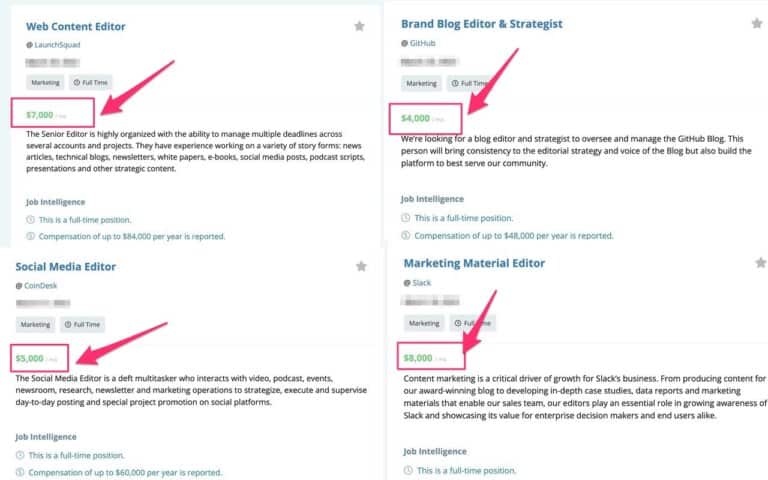 2. LinkedIn
LinkedIn is often overlooked for jobs that are your typical corporate gigs.
While you can find plenty of CEO and directors for boards on LinkedIn, you can also find plenty of jobs in the remote editing field. In addition to looking for jobs on
LinkedIn, you can also find several resources to help you find the perfect job.
Set job alerts, your salary requirements, take skills assessments in things like SEO and Microsoft Excel to earn badges on your profile, prep for your next interview with a list of commonly asked questions and sample answers and create your resume right from the info in your profile.
3. Filmless
Filmless is great if you are looking for remote editing positions within film and media.
From scriptwriting to video editor and voice-over artist, you're sure to find some great remote editing gigs.
4. Working Nomads
Rather travel around the world working than be stuck at home?
Working Nomads has curated the best in digital and remote work for those who would rather telecommute than sit in an office.
You will most likely find all of the editing jobs under the writing section. There is also a whole host of other professions, from finance to healthcare, the workforce is going digital!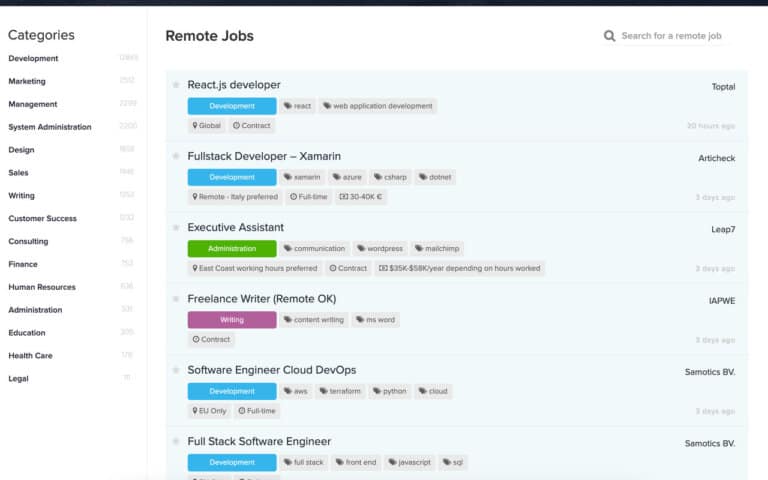 5. Freelancer
Freelancer is a great platform if you are just starting out in a remote work environment.
Easily post your portfolio of previous gigs to land your ideal job. Here you can find content and video editing jobs. The most important thing about a platform like this is to build up your reputation so that you can go after higher-paying clients.
6. WordVice
As with most online gigs, it's often better if you specialized in a specific niche.
WordVice focuses on academic texts, such as dissertations, admission essays, thesis, and research articles. The main goal of these editors is "to preserve an author's voice and underlying message while revising the more technical and organizational aspects of that author's writing."
Anything that involves technical writing requires a delicate balance of both technical and creative writing.
The general audience still needs to be able to understand the text while also getting all of the important technical aspects across.
6. Problogger
Problogger is a fan favorite job site among freelancers in the writing community.
There are a ton of writing and editing jobs for just about any niche you can think of!
From writing and editing reviews of subscription boxes to articles about motorsports. From part-time, full-time, and contract there are many great jobs to choose from. Be sure that you are setting alerts for jobs you really want and apply for them right away, Problogger is a hot job site.
7. Glassdoor
Glassdoor is a job site where you can look for a new job or, if you want, check out your favorite employer.
It's easy to find a remote editing job on this site, just type in what type of editing job you want and see the results.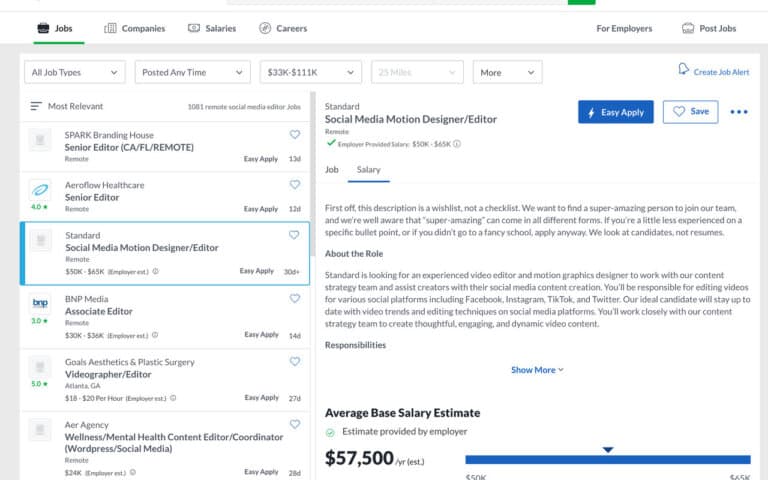 8. Indeed Jobs
Indeed Jobs is a popular job board for all types of freelance jobs, online jobs and remote jobs.
You'll easily and quickly be able to find high-paying remote editing jobs. Just make sure to check Indeed frequently and read all the requirements before you apply.
10 More Sites for Remote Editing Jobs
Get your jumpstart with these sites and companies with fairly good paying editing gigs you can do remotely:
How Do I Get a Job Editing Books at Home?
Most editing jobs are for shorter pieces.
A book editor on the other hand can be editing thousands and hundreds of thousands of words for one project.
It's the editor's job to edit the final draft of the book before it reaches the hands of the customer.
A book editor must be diligent at proofreading and checking for grammar, spelling, and vocabulary mistakes.
There is an additional specialty called developmental editing where the editor looks at the plot, subject matter, and or organization of the entire book.
The editor must be able to communicate with both the author and the publisher to work through any suggested improvements.
One of the things that book editors need to be aware of is the market in which the book will be published.
For example, it's unlikely that an editor of romance novels would be familiar with the market for psychology textbooks.
Book editors often come from journalism, literature, or creative writing backgrounds.
You see, what customers see is the author of the book, not the editor.
However, behind every great author stands a great editor or editing team. It's the author that has the vision and the editor that brings the book to its full potential.
So, how do you find editing book jobs?
There is no specific job board just for books. My suggestion is to join Facebook groups of authors and network with other remote editors and online editors.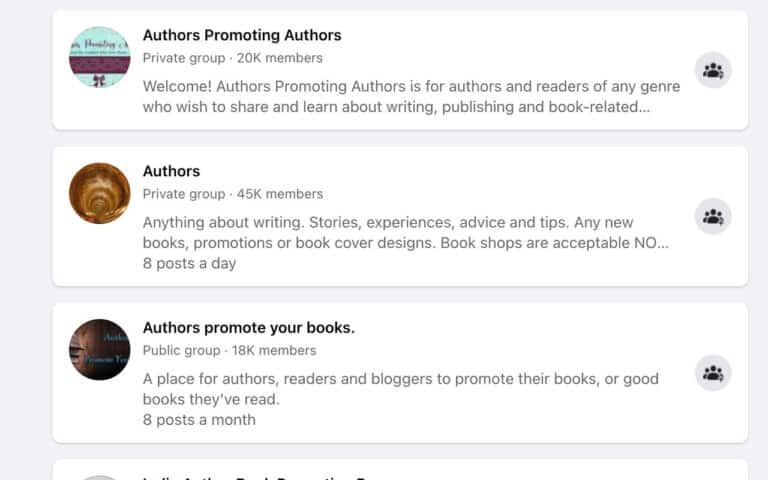 Oftentimes, other freelancers will have too much work and not enough time to complete it, and they will give freelance jobs to other freelancers or remote workers.
You Landed Your First Remote Editing Job, Now What?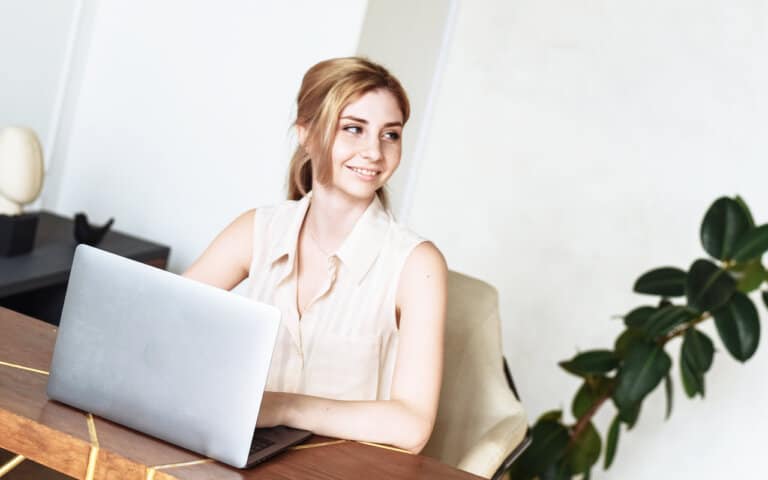 You've just landed your first remote editing job. Congratulations!
You're probably feeling a mix of excitement and anxiety. What do you do now? How do you start?
First, take a deep breath and relax.
Everything is going to be okay.
1. Look Over the Document and Writing Style
Second, take some time to familiarize yourself with the company's guidelines and policies. They may have specific guidelines on how to format documents, how to submit revisions, and other important information. It's a good idea to hash this out prior to working your editing article or editing project.
Next, start by reading through the document you'll be editing.
Familiarize yourself with the author's voice and the overall tone of the piece.
Get a feel for the style of writing that is being used.
Are there any specific terms or jargon that you need to be aware of?
2. Edit the Piece
Start editing!
Be sure to pay attention to grammar, spelling, and punctuation. Make sure that the document flows smoothly and is easy to read. If you come across any passages that are confusing or difficult to understand, be sure to flag them for the author.
A common problem remote editors see is structural issues. For a magazine article pitch, you don't want the graf to come out of nowhere or have a hook that leads to something unexpected.
As a remote editor it's important to not only focus on the grammar, but the structure and flow of a piece.
3. Run the Piece Through Grammarly
What?
An editor using an editing tool?
How can that be?
There is no shame here! The human eye can catch only so much!
Over the years, I've had at least six editors go through my written lessons of Write Your Way to Your First $1k, and each one has noted grammar errors.
So, it's a good idea that after you edit your piece, to run it through Grammarly.
I have a video if you want to check out Grammarly!
4. Provide Feedback
If you are editing your piece on Google Docs or Microsoft Word, you can add notes as you edit to help the writer out when they have to revise the document.
Otherwise, if you are editing web copy or a social media post, you can email your notes to your client.
Remote Editing Jobs for 2023
Hopefully, these resources will help you to find remote editing positions.
It's no secret that there is a demand and a need for more and more work-from-home positions.
So if you are the person who is always pointing out errors in other people's writing, then a remote editing job might be perfect for you.
Don't be afraid to expand your horizons and look for other freelance writing jobs as well: