Do you really need Grammarly Premium as a freelance writer?
Once upon a time, I didn't think so.
It wasn't until a wrote a post for a client about Grammarly that I took notice of the software's features and thought I should give it a try.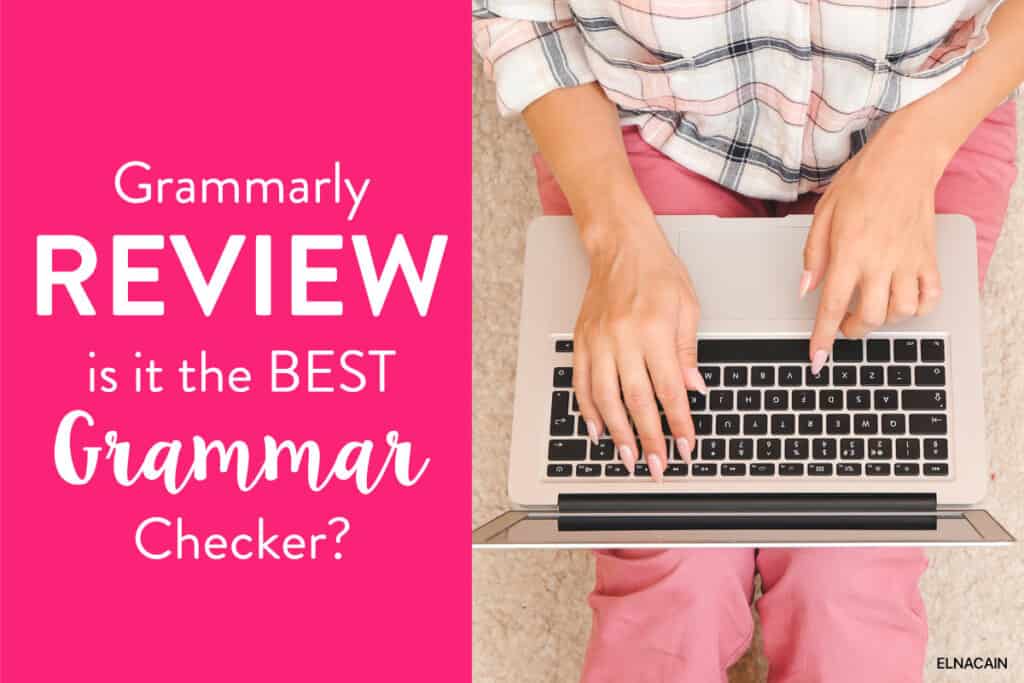 Now, years later, I'm still using it because it is the best grammar software out there!
I'll be the first to admit that I am not the best writer but I know how to get a client's message across and Grammarly helps me optimize that message into content that readers and clients alike absolutely love!
Now I don't have to worry about toiling over my own work looking for mistakes or hiring an editor to make sure my article is top notch.
I can simply do my thing, let Grammarly do its thing, and send off stellar content to my clients.
Before I get into my Grammarly Premium review, check out my video to see this awesome grammar checker in action.
Grammarly Review Video
What is Grammarly?
Grammarly is a proofreading and editing program that checks your written content for errors. But it doesn't function like a simple spelling and grammar checker!
Instead, it analyzes what you've written and checks for a variety of errors such as grammar, spelling, and punctuation.
With Grammarly Premium, the program goes a step further to make suggestions when it comes to stylistic choices and best writing practices.
Grammarly is perfect for writers of all kinds! You could be a student working on an essay, a copywriter working for a client, or a blogger who wants to make awesome content.
Overall, it really is the best grammar software you can find!
How to Use Grammarly (Grammar Checker Tool)
The great thing about Grammarly, whether you choose the Grammarly free trial or premium version, is that you don't have to copy and paste everything you write into the program for it to work.
Grammarly can be used as a browser extension to check your writing whether you use Google Docs, WordPress, and more!
Here are the different ways you can use the Grammarly checker to make sure your writing is top-notch:
Grammarly for Word
Grammarly can be used directly with Microsoft Word, so you don't have to rely on their in-house spell checker.
When you add Grammarly to Word, it checks your writing as you type.
Grammarly Web Tool
You can also use the Grammarly web tool by copying and pasting your content directly into it.
After a few seconds, Grammarly will provide you with an analyzing of your writing as well as suggested corrections.
If your documented is completed and saved, you can upload it to the Grammarly site.
Alternatively, you can also type your content directly into the web tool!
Grammarly Desktop App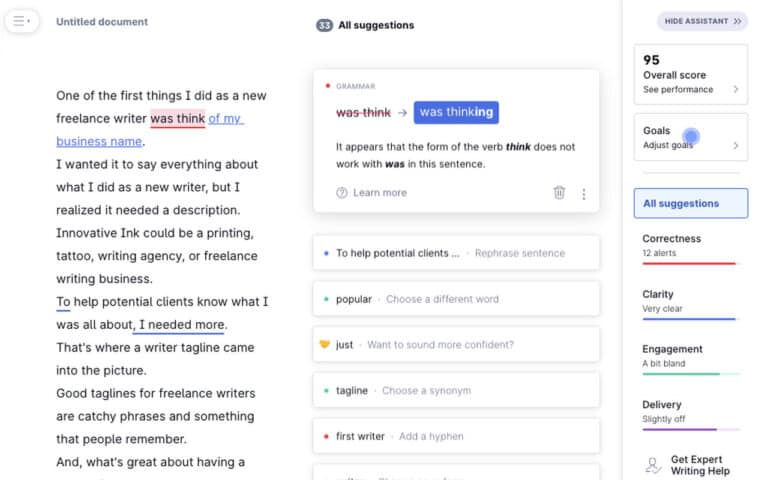 If you are using Windows or MacOS, you can download the Grammarly desktop app and use the tool in the same way you would use the online version.
Personally, this is the version of Grammarly I use for my client pieces, blog posts, and emails. It's easy to copy and paste my content into and sometimes I write directly in the software.
*You can see me use the desktop version on my Youtube video.
Grammarly Browser Extension
For most writers, the easiest way to use the Grammarly checker is to install the browser extension.
This way, you can have Grammarly check your work as you are typing into online programs such as WordPress and Google Docs. It will check your emails too!
Grammarly Mobile App
You can even use Grammarly on your phone!
You can download the app onto your Android or iOS smartphone and use it as your phone's default input device.
It automatically integrates with the applications you have on your device as well as your mobile browser.
What's Included in the Grammarly Free Trial?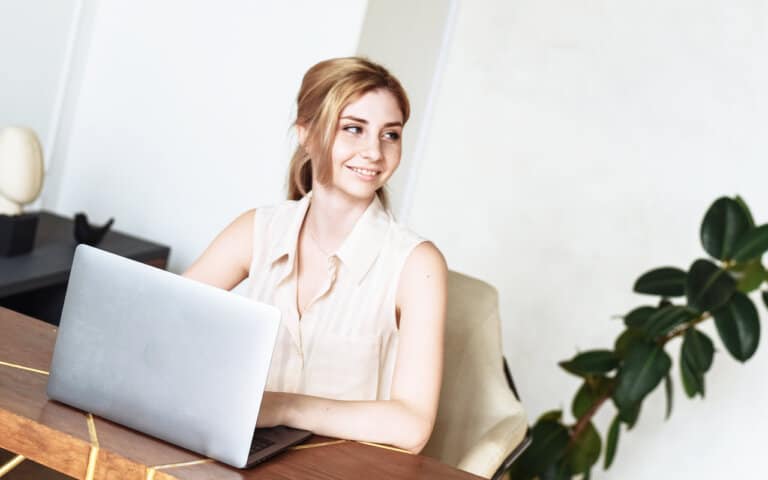 The Grammarly free trial is a great way to try out this program because, unlike other "free" programs, it offers the basics you need to improve your writing.
The free trial includes a comprehensive grammar, spelling, and punctuation checker that is far more powerful than anything you would get with a word processor.
It will underline your mistakes in red. You can then click the mistake to correct it or choose to add it to your dictionary or dismiss it.
Overall, the free trial of Grammarly offers the following features:
Automated spell checker
AI-powered grammar checker
Punctuation checker
Tone detection report
Personal dictionary
Browser extension and software integration
How is Grammarly Premium Better?
Here it is: My Grammarly Premium review!
Once I started using Grammarly Premium, there was no going back.
You get everything from the free trial plus so much more.
For instance, Grammarly Premium includes more checks relating to punctuation, spelling, grammar, sentence structure, and context.
And, I don't know about you, but I always get hung up on comma usages and other punctation in my content!
It will also pick up on writing inconsistencies, unclear structure, and wordiness. It will even let you know if you are using an inappropriate tone or insensitive language!
That's why it's the best grammar software and a must for freelance writers!
You can also have your content checked for plagiarism.
Grammarly will compare your content against billions of web pages to ensure that you are not copying anyone else's stuff.
Running a premium Grammarly check will also present you with a detailed list of each of your mistakes – something the free trial doesn't do.
Here are the features you get with Grammarly Premium versus the free version:
400+ grammar checks
AI-powered writing assistant
Plagiarism checker
Readability reports
Citation suggestions
Collaboration features
Writing style report
Grammarly Premium Provides Customized Feedback
Grammarly Premium is so intuitive that it will personalize its suggestions and feedback depending on your writing style.
When you open a new Grammarly document, you can adjust your writing goals, such as:
Audience: General or expert
Intent: Inform, tell a story, convince, or describe
Style: Formal or informal
Domain: Academic, technical, or business
Emotion: Strong or mild
Adjusting these settings will tell Grammarly which issues to ignore or flag.
Grammarly Premium Helps You Learn How to Write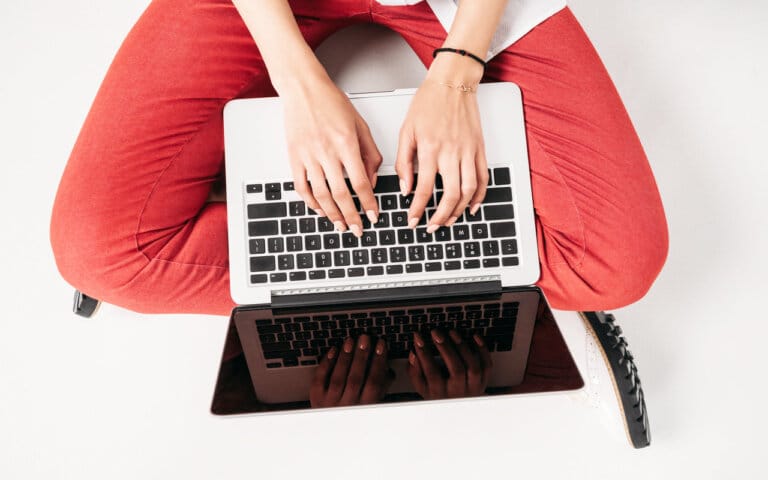 While most spell checkers out there will simply point out your mistakes, Grammarly takes the extra step to educate you and show you why your mistakes are wrong.
This not only ensures that your documents are correctly written, but will actually help you improve your writing!
By using Grammarly Premium, I've learned more about word overuse, sentence structure, adverb overuse, and more!
Grammarly Can Boost Your Freelance Writing Career!
When it comes to typos, grammar, and voice, Grammarly can help you put your best writing forward.
In the world of freelance writing, it's important to stand out from your competition, whether you are submitting content, creating a landing page for your services, or sending a pitch to a potential client.
Grammarly can help you ensure that your content is top-notch and catches the eye of paying clients!
Grammarly will also strengthen your unique writing style, no matter your level of experience.
I know many of my clients keep coming back because they love the way I write and Grammarly helps me submit winning content that looks and feels professional.
Plus, editing your own work can be a challenge because you're either typing really fast to pump out awesome content for your clients or you are not used to catching your own mistakes.
Grammarly can be your fresh pair of eyes that looks through your writing in a time-efficient way to catch errors and help you improve your content.
Grammarly Versus Other Tools
Of course, there are other tools out there that you can use to help improve your writing – but how do they compare to Grammarly Premium?
Let's take a look at two other popular programs in this Grammarly Premium review:
Grammarly Versus Ginger
Ginger is also a spelling and grammar checking tool that also features synonym suggestions and an option to correct your entire document with one click.
While Ginger does support over 40 languages, it does not offer features such as a plagiarism checker, and an accuracy score – and is not as user-friendly.
It's also not available on macOS and only offers browser extensions for Chrome and Safari.
Even though I highly recommend Grammarly, Ginger is not a bad second choice!
Grammarly Versus Hemingway
Hemingway is a great tool for writing online content since it mainly focuses on clarity and readability.
However, Hemingway will only highlight whole sentences and tell you that they are "hard to read" or "very hard to read."
It does not make suggestions and how to correct it is up to you.
There are also no browser extensions so you have to copy and paste your content in and out of Hemingway to wherever it is going.
Grammarly Versus Standard Spell Checkers
Honestly, if you're serious about writing at all, it's best to not rely on the standard spell checkers included in writing software such as MS Word or Google Docs.
Basically, they help you with typos and that's about it.
Even the Grammarly free trial will do more for you than a standard spell checker!
Grammarly Versus Pro-Writing Aid
Pro-Writing Aid is a grammar and style checking tool that also provides you with reports to help you strengthen your writing.
However, it is best geared toward fiction writers and not that helpful when you write online and informative content.
Plus, its free version has very limited features whereas Grammarly has lots and lots in the free trial.
Grammarly Premium Gives You Value For Your Money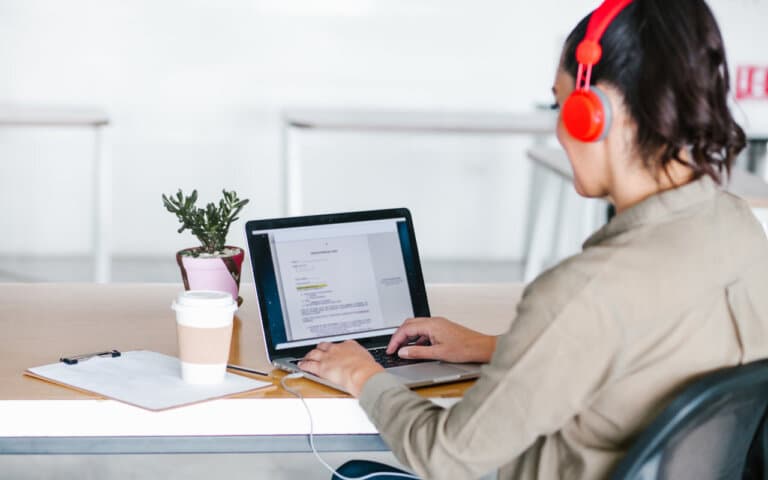 Of course, Grammarly Premium is not free but considering the vast features it has for freelance writers, it's definitely worth the cost.
I'm not going to tell you to run out and pay for it just because it's the best grammar software.
If all you are looking for is a solid spelling, grammar, and punctuation checker, the Grammarly free trial has everything you need to polish your content.
But I'm pretty sure most writers out there who use Grammarly Premium started with the free version!
Grammarly Premium is perfect for beginner and seasoned freelance writers.
It will help you develop your writing skills and produce high-quality content that clients will love.
Price-wise, Grammarly offers monthly, quarterly, and annual subscription prices.
You can try it out for $30 USD per month or subscribe for the whole year at $144 USD (which is billed as one payment but works out to be $12 per month).
You can also pay $20 USD per month on a quarterly basis.
While other grammar checkers may come in at a lower price point, Grammarly is definitely the best value for your money when you compare features and capabilities.
And don't forget that the free trial outperforms its competitors!
Overall, Grammarly is an indispensable writing tool that is well worth the cost.
So…Is It Better to Get Premium?
This may go without saying, but in the spirit of writing a Grammarly review I would have to say:
Yes!
Not only is it superior to other grammar checking programs but the price is right.
You can always try a no-commitment one-month subscription to see for yourself why this is the best grammar software out there.
I'll admit, I was hesitant at first to upgrade to premium because I thought the free trial was good enough for my writing needs.
Once I gave Grammarly Premium a try, I'll never go back.
I am confident in sending off amazing content to my clients and I have learned so much about my writing style and how to be a better freelance writer.
Grammarly: A Necessary Tool for Freelance Writing!
I hope this Grammarly review has you excited to give this awesome grammar checker a try!
In my experience, it really is the best grammar software you can find and when it comes to the premium version, you can't beat the price for the features it offers.
I couldn't imagine being a freelance writer without it!
Now over to you: Have you given Grammarly a try?
Would you consider using the premium version?
Let me know in the comments!