One thing I learned early in my freelance writing career is that, in order to gain experience and traction, I had to step out of my wheelhouse from time to time.
As a writer, I love writing blog content!
Especially for my sites where I can share information and stories to really connect with my audience.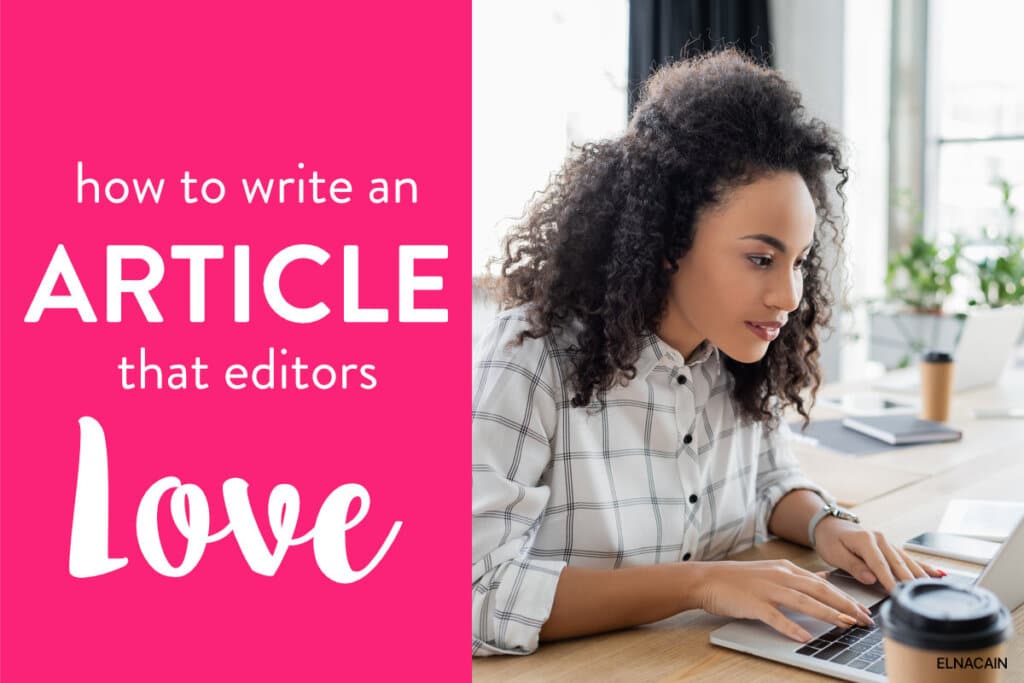 But I've also written all different kinds of content and quickly learned that sometimes the content we write as freelance writers can be as different as apples and oranges.
For instance, writing a magazine article is vastly different from writing a blog post.
For that reason, if you are interested in writing for publications instead of websites, you need to know what editors are looking for.
Editors are the head honchos who receive pitches and vet content for publications.
If you're wanting to learn how to write a magazine article for such publications as Reader's Digest, for example, you can't pitch them the same articles as you would for a blog post.
So how do you write a magazine article that editors will love? I'm glad you asked!
Because in this post, I'm going to show you the differences between blogs and magazines, the different types of magazine articles you can write, and how to write one that editors can't ignore.
Ready? Let's go!
How is Writing For a Magazine or Publication Different From Writing For a Blog?
With so much content out there that can be written by freelance writers, it's hard to distinguish the differences – especially between magazines articles and blog articles.
The biggest difference between the two is that blog posts are published on blogs while articles are published, well, everywhere else!
This can include printed publications such as newspapers or online content for online magazines.
There's also a difference in the writing styles as well. Blog posts are generally written with shorter paragraphs to make it easier to read on a computer or phone screen.
Plus, blog readers are notorious skimmers and are generally checking out content to get an idea or answer a question.
Magazine articles tend to be more in-depth with readers purposely sitting down to read something lengthy and informative.
Speaking of length, blog posts are generally anywhere between 500-2000 words while magazine articles can top 5000 words or more.
Language-wise, a blog post is more informal and sometimes includes more personality and slang while magazine articles are more formal.
Understanding the differences is key to knowing how to write an article that editors will love!
Magazine Article Template to Use
It's a good idea to understand the magazine article layout template before pitching to magazines. To help you, I created an article outline template you can use when you start pitching to magazines.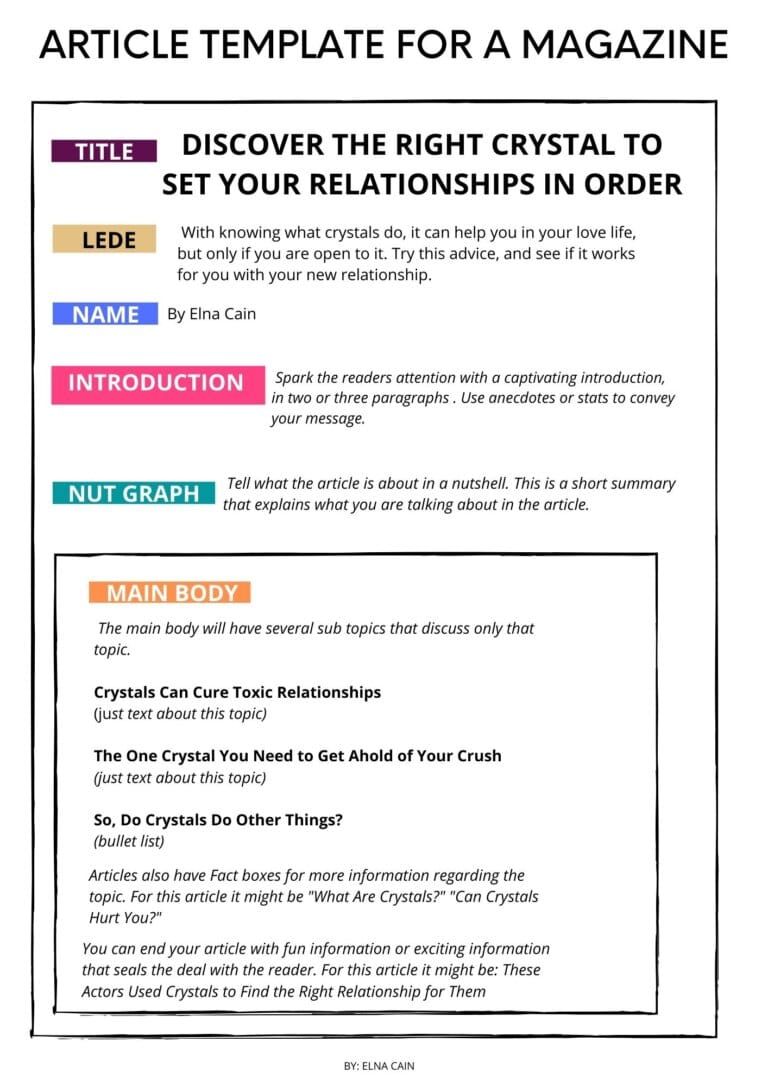 In the magazine article template I listed out the parts of a typical magazine article with the information you need to write this article.
For example, understanding the differences between a nut graph and a lede can help you create the right pitch for an article, since some magazine want the fleshed out article or parts of your article.
To learn more about how to write an article, check out the next section where I go through important tips to help you be successful when you send your magazine pitch.
How to Write a Magazine Article
Writing articles for magazines can be extremely lucrative for freelance writers, since many publications will may more for content than a website or blog.
However, in order to make money and get published, you need to know how to write an article that editors will get excited for an accept!
Here are some tips for writing an article for a magazine or publication.
1. Target Your Pitches
Just like any other freelance writing job, you need to pitch your article idea to magazine and publication editors. Most importantly, however, you need to make sure you are pitching an appropriate topic.
If you're trying to pitch a scientific article to a magazine about travel, for example, your query letter will likely be ignored.
Before you pitch to a publication or an editor, take the time to look at their content. Get a feel for the types of articles they publish and check out their submission guidelines.
And don't be discouraged if you're pitch isn't accepted – simply by pitching, you are engaging with an editor and beginning a relationship.
2. Write an Article Summary Outline
If you research, "How to write a summary of an article," you'll likely get results referring to summarizing existing articles for academic purposes.
When it comes to writing an article editors will love, it's all about organizing your content to ensure it is informative and easy to read.
Writing an article summary is a great way to structure your article when you beginning to write your article.
It's also great to have on hand when pitching to editors since you can pare it down when you send along your pitch.
In order to write an article summary, start by jotting down your main thoughts. Oftentimes, these can be used for the headings and subheadings of your article.
Once you have your headings established, write down key points and statements for each while taking note of areas that are going to require research (which I'll talk about in the next step).
Yes, this is kind of like an outline but you're adding in more than headings and bullet points so that, in the end, you have a summary of what your article is about.
3. Research…Then Research Some More
No matter the type of article you are writing, you need to back up your claims and opinions with research such as statistics, quotes, or other sources of information.
There's no harm in over-researching and gathering more resources than you actually need for your article.
This way, when it's time to expand your article summary into a full-blown piece, you have enough substantive facts to validate your story.
Editors want informative and provocative pieces but they are also looking for something that is rooted in fact. They're likely not interested in posting your thoughts if you don't have any research to back them up.
4. Think About the Magazine's Target Audience
Magazines depend entirely upon their readers – it's the whole reason why they exist!
Editors know and understand their readers very well and curate content that speaks directly to them – not only about topics they are interested in but also in their language.
For instance, you could aim to write for popular magazines such as Cosmo or Vogue but you can't populate your content with technical words and concepts.
These readers want something quick and easy to digest, which also means not a 5,000 word article.
This is why it's important to get to know the magazine's target audience almost as well as the editor knows them. This way, you'll not only know what kind of topics to write about but also what kind of voice and tone to use in your writing.
5. Write an Attention-Grabbing Title
When it comes to how to write a magazine article, this step can happen anytime during the process. Sometimes the entirety of a great article starts with a catchy title!
But there's nothing wrong with waiting until the article is written to come up with a headline. The important thing is that the title is attention-grabbing – editors love this!
For my article template I decided to write a lifestyle title for a lifestyle magazine such as Cosmopolitan.
I decided to pair two things that aren't always related to each other: crystals and relationships.
So what makes a good magazine headline? Let's look at some tips to help you out:
Creative: Magazine titles are usually bold and creative. Next time you're at a grocery store, let your eyes scan the magazines at the checkout. Which headlines caught your eye? Why did they catch your attention?
Clear Angle: We know in blog writing that asking questions and teasing is a great way to get people to click on your article. However, when it comes to magazine article, you don't have time to tiptoe around the topic because your content is competing directly against other magazine titles because everything is on display.
Emotional Language: Magazine titles should create an emotional connection with the reader and have them engaged with the content before they even read it.
Wanting More: While you want your headline to have a clear angle, you don't want to give too much about your article away. Let the title give them a little taste.
Types of Magazine Articles
Now that you know how to write an article, let's look at the type of magazine articles you can pitch to editors!
Informational Pieces
Informational pieces offer knowledge to the reader through well-researched content. These articles are typically fact-driven and educational, informing readers about things that will affect their lives.
They can also serve to explain a trend or dispel misunderstandings.
Informational pieces are best written for industry-specific publications or publications that focus on specific organizations or groups.
An example of a publication or magazine that has these types of informational magazine articles, is Writer's Digest.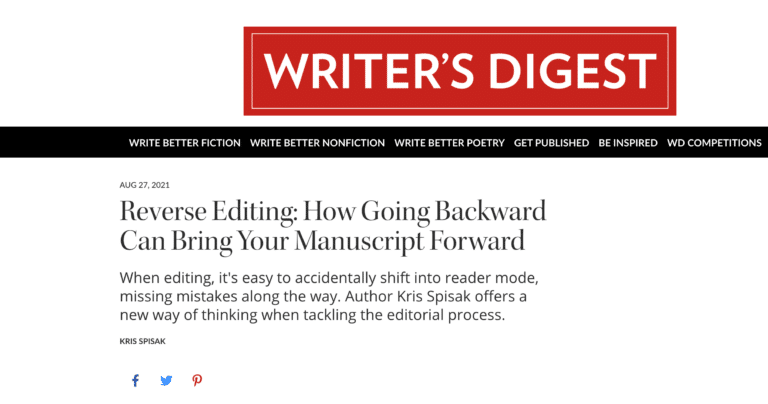 How-To Articles
A how-to article outlines a step-by-step explanation of a process. When writing how-to articles, it's important to assume that the reader does not understand how to do something, which is why you are showing them how.
This can be done by avoiding specific language related to your trade or expertise in order to make your article relatable to people of all backgrounds.
You can also include anecdotes to illustrate points and address any common mistakes made during the process you are explaining.
First-Person Pieces
First-person articles are written from personal experience and typically in first-person form. This means that instead of merely providing information, you are telling a story from your perspective using words such as "I", "me", etc.
Because you are recounting a personal story, it's important to draw the reader into your experience. You can do this by using sensory details such as touch, smell, taste, sight, and sound.
However, you want to make sure you telling a story with a point that will show the readers a realization or discovery.
If you're interested in writing a first-person piece, here are some ideas to get you started:
Memory: Share a unique experience or perspective based on something that has happened to you in the past, focusing on how the even affected you and how others can relate to the experience.
Skill or Talent: If you have a unique skill or talent, tell your story about what separates you from the rest.
Observation: You can also use first-person to highlight a topic from a different perspective. Try writing about a sport you know nothing about or a fashion trend you don't understand.
First-person pieces can be really fun to write but, unless you are providing value to the reader, they can be difficult to have accepted by editors.
Think about the experience you want to write about and how it can relate to the readers of the publication you are pitching to.
An example to see this is Motherboard's article on an eating disorder movie.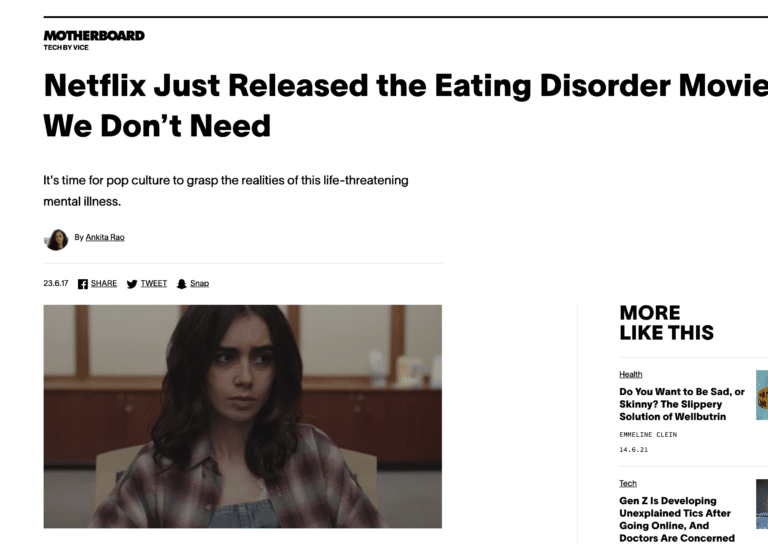 Article Reviews
In the world of academics, article reviews are a well-structured presentation of arguments – mainly referring to other pieces of work or literature in a particular field of study. Article reviews are usually presented through summary, classification, analysis, and comparison.
So what does that have to do with writing for magazines? Is there any point to knowing how to write an article review?
Depending on the niche you write for, article reviews are very popular – especially in the world of science and technology. You can write reviews of other articles and research papers in a way that is more easily digestable for a broader audience.
Article reviews use theories, ideas, and research to evaluate the work of others. You can write a review article in favor of someone else's theory or idea or you can write something in opposition.
You can present new information or simply respond to another writer's work – the choice is yours!
Opinion Pieces
Even though you can write an opinion piece in the first-person narrative, an actual opinion piece is typically less personal. These articles are more journalistic in nature, answering the "5 Why's and H": Who, What, When, Where, Why, and How?
To make an opinion pieces more attractive to editors and more relevant to their target audience, add the question: "Who cares?"
When choosing a topic, keep in mind that the readers are going to scrutinize whether or not you qualified to offer the opinion you are writing about. In other words, we all have opinions – why should the readers care about yours?
Always state your expertise when writing an opinion piece in order to build trust with the reader. This is another thing editors will love!
To see an example of an opinionated magazine article, check out this one from Wired.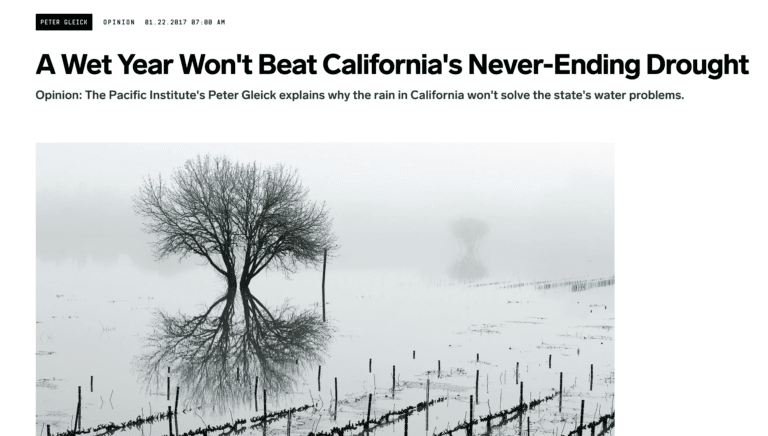 Think Pieces
Think pieces are more investigative in tone and often show the downside of a particular trend, whether it's fashion, sports, politics, etc.
These types of article dig deeper than an informational piece and often includes interviews with experts in order to establish credibility of the information being presented.
Think pieces are provocative and well-researched and inspire readers to really think about the adopting a different perspective on the topic.
Go Wow Some Editors!
Knowing how to write an article that editors will love is a great first step to adding magazine writing to your freelance portfolio!
But I'm curious: Have you ever written for a magazine or publication? I'd love to hear your stories about writing magazine articles and getting accepted by publications!
Share them in the comments below!