Ahh! You've finally decided that this is THE year to be a freelance writer!
I'm so happy for you! I have been freelance writing since 2014 and every year I learn something new, land amazing clients and grow my income.
One of those things I learned early on was the business side of freelance writing.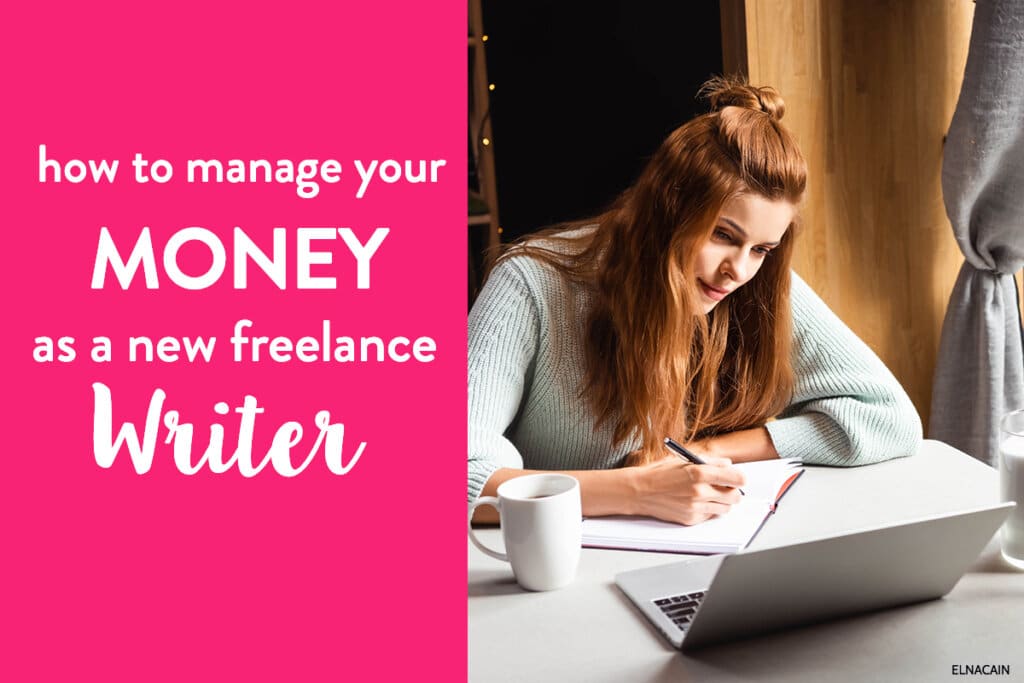 Whether you are living the dream and writing full time or just doing gigs on the side, you need to know how to manage money as a freelance writer!
If you haven't figured it already, there is a lot to consider when managing your freelance writing clients.
From saving money, taxes, and investing in tools and education, it seems that there is always something new to learn in freelance finances.
And one must-have resource all new freelance writers should have is The Money Guide for Freelance Writers.
Make sure to use the discount code ELNA for an additional 20% off!
To be a successful freelance writer (not a starving one), you need to understand the money side of your side hustle or business.
Because if you're sick or unable to complete the client post, you don't want to lose on any potential income coming your way.
If you have never dealt with paying taxes, saving for retirement outside of an employer 401k, or how to correctly invoice clients, it can be incredibly overwhelming.
The last thing you want to do is spend all the sweet dough and have a huge tax bill at the end of the year that you haven't saved or planned for.
Or worse yet, get yourself into debt and squander all your hard-earned income.
Uh oh!
The Money Guide for Freelance Writers covers how to make sure you have enough for your living expenses…without eating only Ramen, how much to save for taxes, and how to increase your income without the fear of losing clients.
I only wish I would have had this book when I had first started out on my freelance writing journey!
It would have saved me so many headaches and quite a few silly money decisions!
So if you're here to learn how to manage money as a freelance writer, let's get to it!
Separate Business and Personal Expenses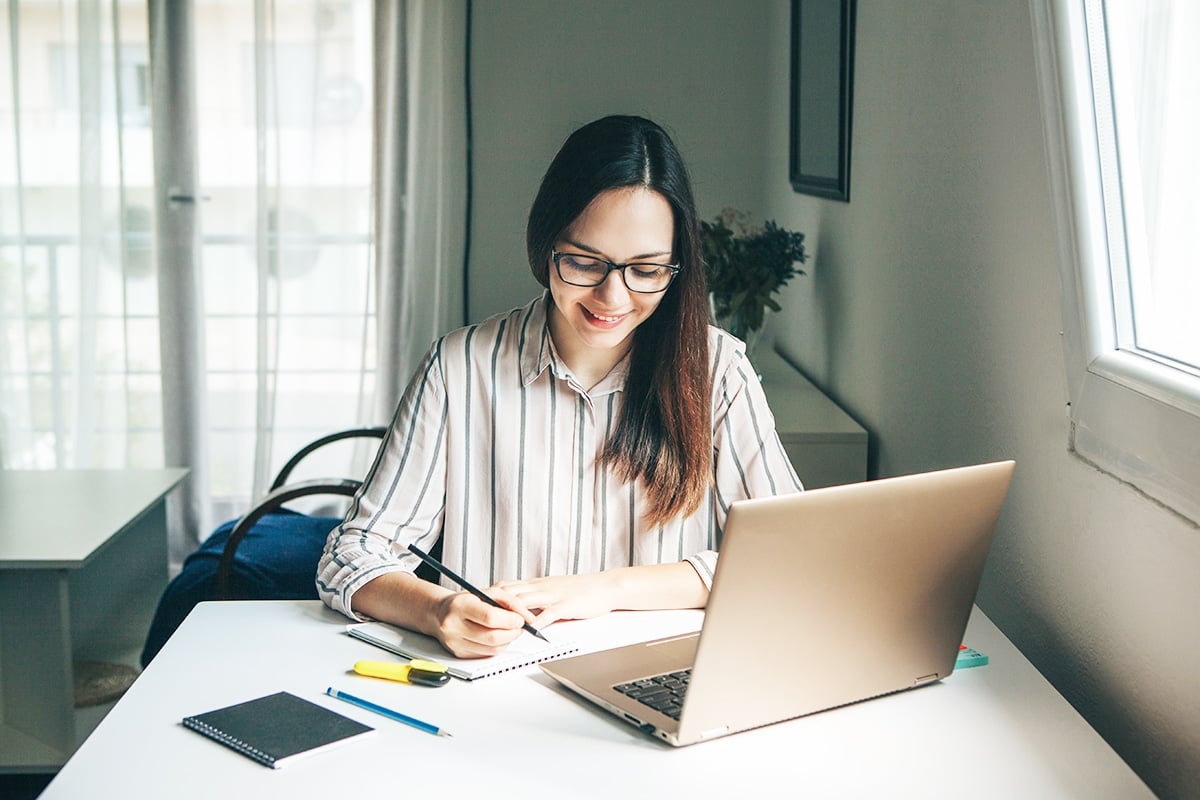 If you haven't already done so, open up a separate checking and savings account to manage your business expenses and income.
This can be as simple as opening up a business PayPal or standard checking and savings account through a bank or credit union.
It is so much easier to manage your money when you are working with two separate accounts rather than trying to separate everything within one account.
When you have your budget worked out, simply pay yourself from your business account into your personal account like you would get a normal paycheck from your 9-5.
Speaking of paying yourself…
Don't Forget to Pay Yourself
This might seem like an odd concept for new freelancers, but you do actually have to pay yourself.
While your "paycheck" might fluctuate from month to month depending on your workload, you should still continue to pay yourself something into your personal account like you would a regular 9-5.
It might take a bit to figure it all out with your budget so don't stress about it too much.
You can either choose to pay yourself a set amount based on your personal expenses or pay yourself a percentage of your earnings.
For example, if you need $500 to cover your personal expenses and are making $1,500 from your writing, take out that $500 first then base the rest of your budget on the remaining $1,000.
Of course, what you pay yourself is also going to depend on your other sources of income.
Do you still work your 9-5? Do you have a partner's paycheck to help out? Do you have another source of income to pay your personal expenses?
Plan A Month Ahead
As a freelancer, your income is likely to fluctuate from month to month.
When you aren't able to guarantee what your income is going to be from one month to the next, you need to prepare for your business expenses.
While it's ideal to have at least six months worth of expenses saved up, this isn't always possible when you are just starting out.
Therefore, you should always keep at least a month in advance of your expenses in your business savings account to cover the necessities.
Set A Budget For Your Business
When you start to bring in an income from your writing it can be tempting to get all the shiny new business things.
New courses, new computer, new standing desk, the works!
But as the famed Rich Dad Poor Dad author Robert Kiyosaki says, "it's not how much money you make, it's how much you keep."
If your money is going out the door as quickly as it is coming in, then you might as well just stay at your 9-5 where you have a reliable paycheck every month.
Setting a budget for your business isn't just a smart move, it's a financial necessity!
You can easily set up a budget using simple budgeting apps or implement the zero-budget technique. I promise, it's not as scary as it sounds.
Some of my favorite budgeting apps
Truebill
Quickbooks
You Need A Budget (YNAB)
EveryDollar
With the zero-budget technique you have zero room to blow your money on thing you don't really need or that aren't going to move your business forward. Basically, every penny that comes in from your freelance writing income is accounted for in your business expenses, savings, taxes, retirement, etc.
Set Aside Money For Taxes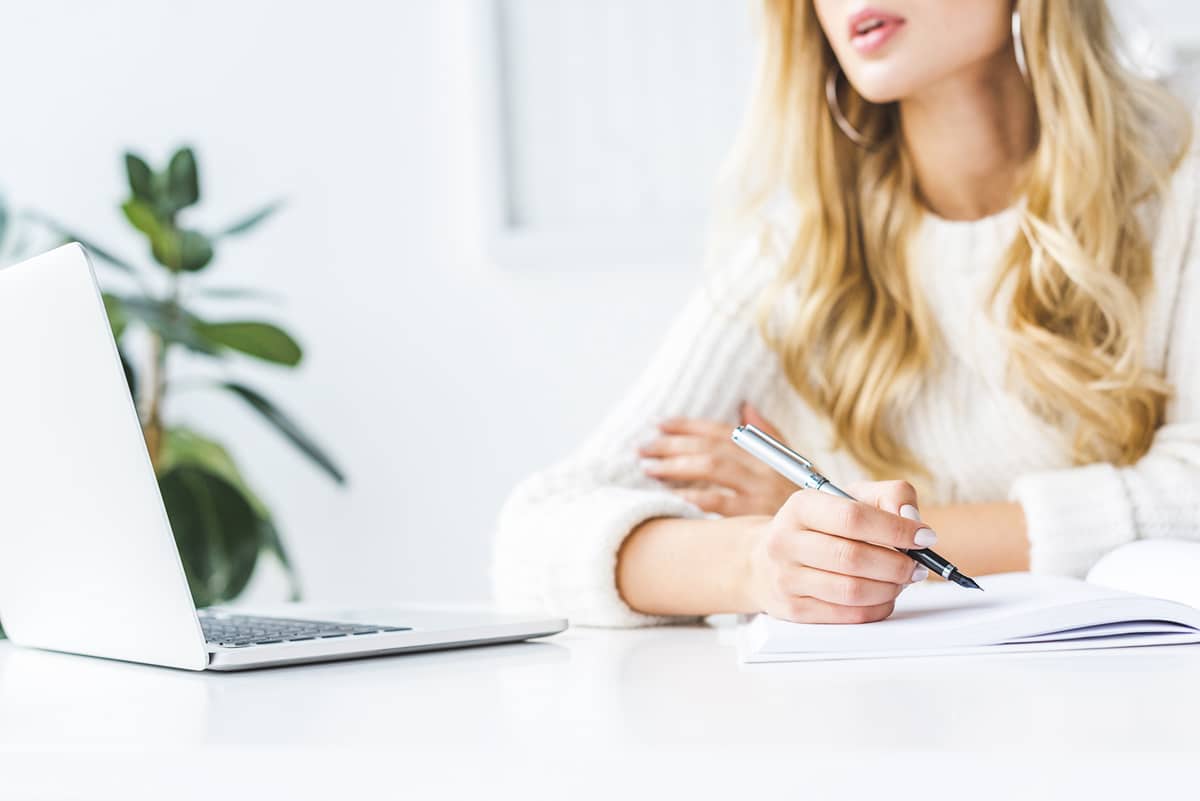 Let's face it, no one besides the government likes taxes.
However, you need to plan for this necessary evil. The general rule of thumb that many freelancers follow is to set aside 30% of their income for taxes.
Yes, I realize that this sounds like a lot. I don't claim to be a tax professional and I highly suggest that you seek the help of a seasoned tax pro for all your tax questions.
What you pay in taxes depends on a lot of factors, but 30% of your income is playing it safe so you don't have to worry about forking over a lot of money at the end of the year that you don't have enough saved for.
The Quickbooks app has a feature where you can pay your taxes quarterly, which can be helpful in softening the blow.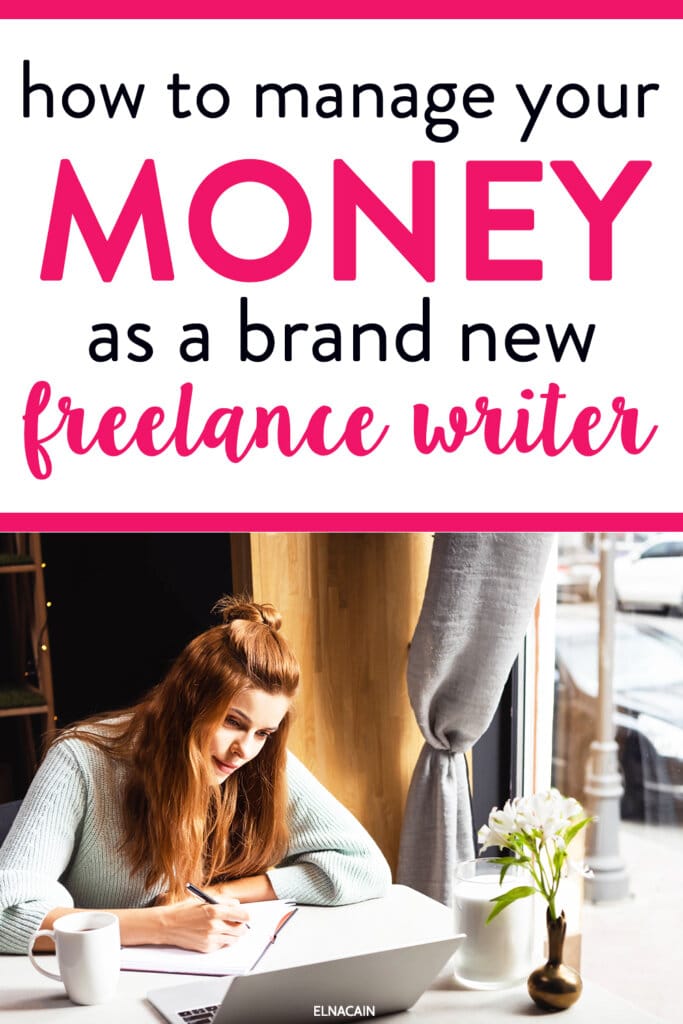 Use An Invoicing Software
Tracking your time and using an invoicing software as a few different benefits.
It makes you look professional; it saves you time and confusion when invoicing your clients, and it helps to get you paid the right amount on time.
As a freelancer, your time is money!
The more you can automate and streamline in your business, the more time you can spend doing the money-making activities: writing.
Don't Forget About Your Savings
While this might be a little difficult when you are first starting out, you should plan to set aside a certain amount for savings.
Depending on how you manage your finances, this savings can be rolled into that month in advance that we discussed earlier or a separate savings.
Setting aside a certain amount for savings can help to save up for larger business or cover you when you don't have client pay on time or there is a lack of work.
Stay In Top Of Your Finances
While it can be easy to put off looking at your finances, DON'T!
You should be going over your budget weekly.
This can be checking to make sure you have your business expenses and income counted on your budgeting software or setting aside the specific amount for savings.
The sooner you get started with managing your money, the better!
It only takes a few minutes a week to go over everything and make sure it's in order. It is way easier to do than wait six to 12 months and try to play catchup.
Set Goals For your Money
Just as with your personal and professional goals, set some goals for your money as well.
How much do you want to earn from your freelancing?
How much do you want to save and reinvest into your business? What do you want to increase your rate to?
Be sure that you are using S.M.A.R.T. goals that are specific, measurable, attainable, relevant, and timely. Just saying that you want to earn more money isn't going to cut it!
Save Money Where You Can
Money management isn't just about making more money, it's also about saving the money you already have. When you start to look at things and get creative, there are tons of ways to save money as a freelance writer.
Stop paying for wi-fi and go to the local coffee shop instead or use the data from your phone.
Save money in the long run and pay for a year's subscription to services that you use or take advantage of freemium services.
Wrap It Up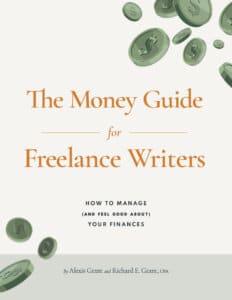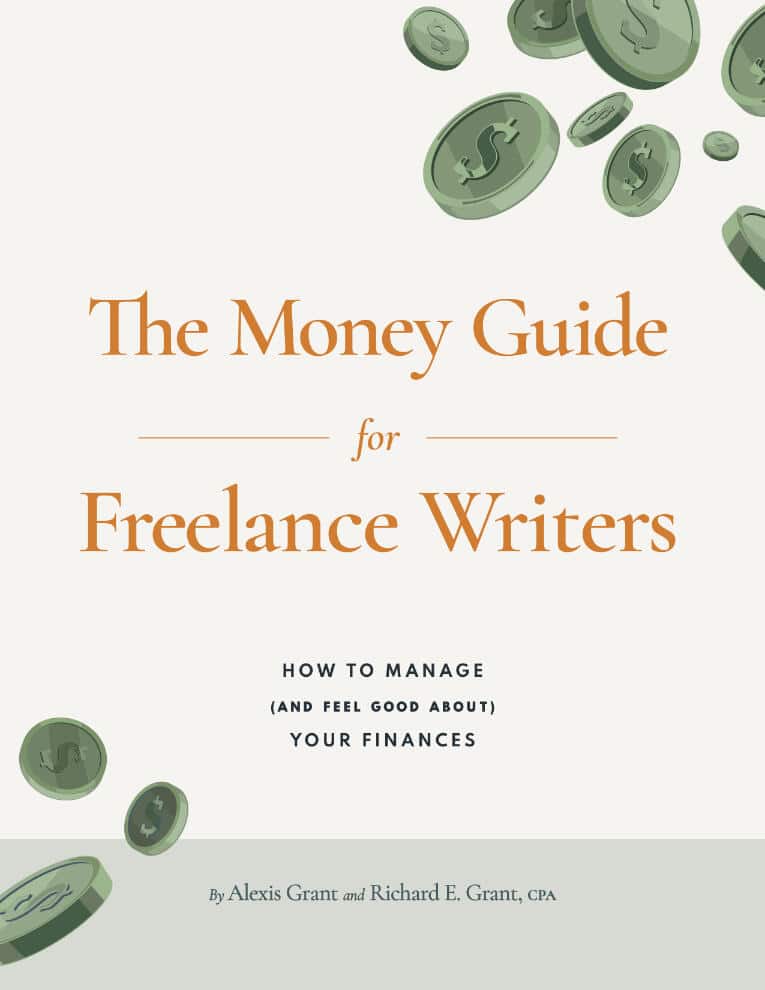 What you should include in your freelancer money management plan:
Set up an easy-to-follow budget that includes: paying yourself, savings, retirement, taxes, and insurance if necessary
Use a budgeting and invoicing app to keep things simple and streamlined.
And if you are brand new to freelance writing, make sure to pick up The Money Guide for Freelance Writers. It was written by Alexis Grant of the Write Life and her accountant dad. And don't forget to use the discount code ELNA for an additional 20% off!