You're slaving away every day going to a job you hate, coming home with a million things to do, and all you want to do is write.
That's right.
You want to know how to be a successful freelance writer to make a living at it.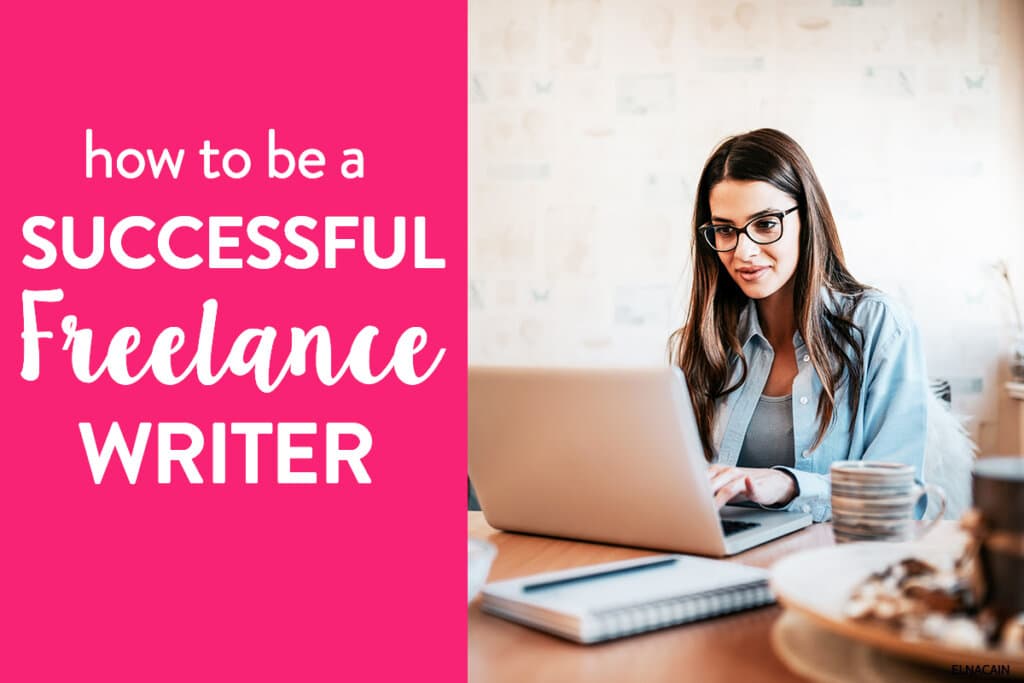 And, you know what? This is completely achievable.
I was able to do it, and thousands of my Writeto1k students have done it, and I know you will too. But, what are the steps to be a successful freelance writer?
And is freelance writing legit?
I offer a free 6-day course on landing your first freelance writing job, and instead of just repeating myself, I'm going to share with you foundational tips and sound advice to help you learn how to be a successful freelance writer.
Because if you ARE already a freelance writer and not succeeding, I want this post to help you, not just the new writer.
I've been freelance writing since 2014 and while the landscape has changed over the years, now is probably the BEST time to be a freelance writer. More and more blogs and more and more businesses choose to open shop online, which means they need a lot of writing for their business!
So, if you are ready to work – freelance writing isn't some biz-op – then let's look at making money as a freelance writer and how to be successful doing it.
1. Learn From an Experienced Freelance Writer
It's true –
You will achieve success faster if you learn from someone who is already succeeding at what you want to learn.
So, if you want to be a successful freelance writer, find other successful freelance writers and learn from them.
You can read their blog, subscribe to their Youtube channel, sign up to their email list and even buy their courses, eBooks, or masterclasses.
When I first started as a freelance writer, I emailed many freelance writers I looked up to.
I picked their brain, asked them questions, and learned from them. But, I made mistakes.
Yes, tons of mistakes doing this on my own.
While those freelance writers helped me, I wish they had offered a course or mentoring to avoid those mistakes. So, consider investing in yourself so you can be successful at freelance writing right from the start.
2. Spend Time Improving Your Writing Skills
Whether you have academic writing ingrained in you or enjoy writing comics, it's a good idea to become familiar with content writing.
Why? Because the bulk of freelance writing jobs out there will be for content like:
Landing pages
Emails
Facebook Ads
Sales pages
Product descriptions
Website copy
This means you need to understand the online writing landscape, and the short attention spans online readers have and how to format your content so that people actually read your content.
You also need to know that many of the personal blogs you might enjoy reading are not the type of writing businesses will pay for. They pay for content writing/copywriting.
To learn more about content writing, check out my Youtube video
3. Be Open to All Types of Writing Jobs
Look –
Some of you may already know you want to be a press release writer and nothing else. While that's great you are niching down, you have to be still open to all types of writing jobs that come your way.
This is how to become a successful freelance writer!
I've had prospects ask me to:
Write course lessons
Write Landing page copy
Write eBooks
Ghostwrite
Social media posts
Create Pin graphics
eCommerce product descriptions
Teresa, a Writeto1k course student, had one of her clients ask her to write a white paper, and she told them she had never done that, but she was willing to try it out. Her white paper exceeded their expectations, and they paid her more than what they agreed to!
Just because you excel with press release writing, it doesn't mean you can't try ghostwriting or eBook writing.
I get excited when prospects ask for other things besides blog writing. Doing those other writing jobs gives me a break and makes my job more of a passion than a chore.
So, what are some ways to improve your writing?
One thing is to create an outline of what you want to write about.
Online writing structures itself around subheadings. In your outline, have the title, introduction points to cover, and the subtopics before adding the conclusion.
Another important writing skill is knowing how to find credible sources for your articles. Finding up-to-date blog posts or statistics is what will help you become a successful freelance writer and the go-to writer in your writing niche.
Finally, make sure you are comfortable writing long-form blog posts.
This is a high-paying writing job, and if you can solidify that skill, you will be getting paid hundreds per bog posts (even thousands per post too).
To learn more about this lucrative service, check out Freelance Blogging in a Weekend.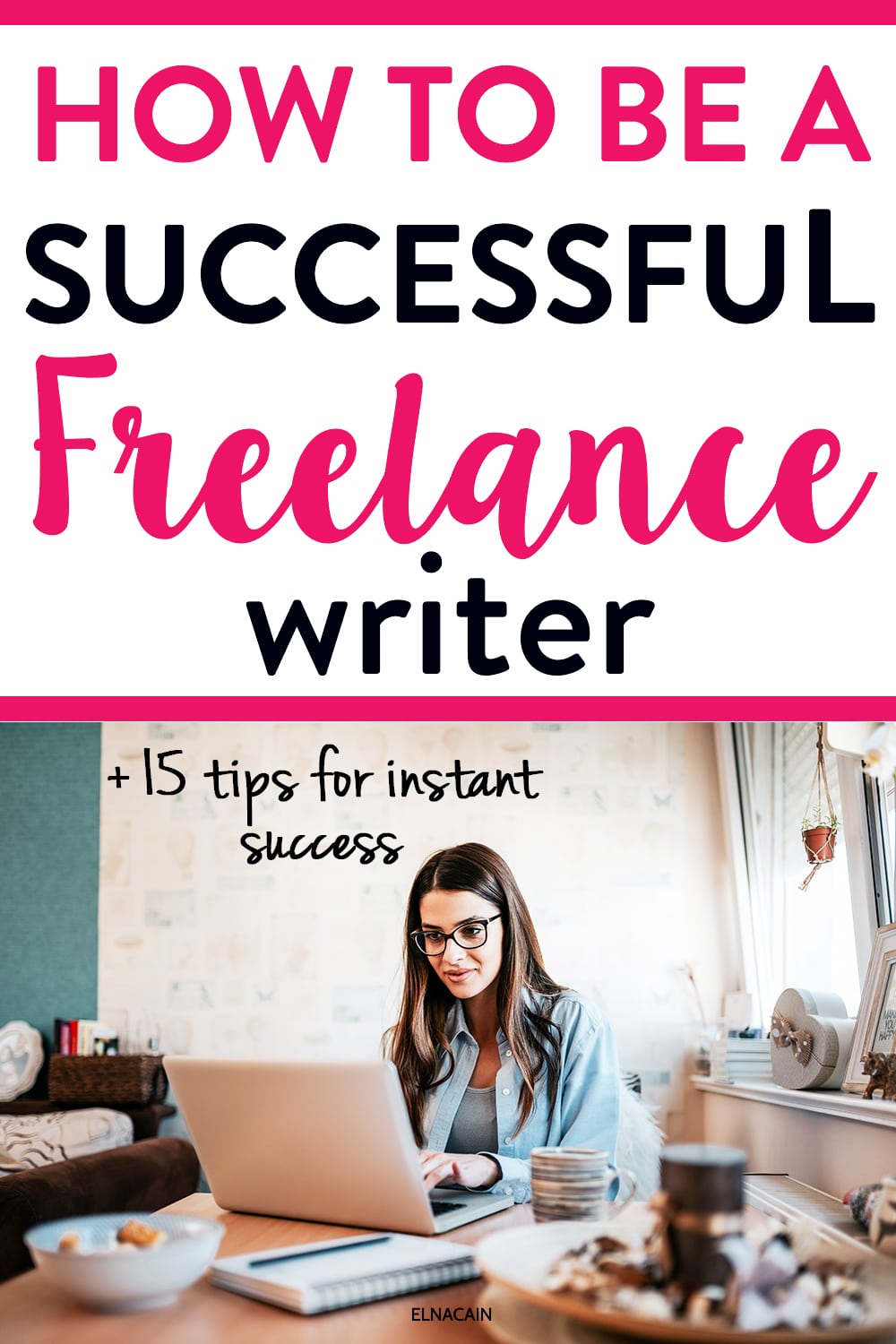 4. Know Your Value
One of the most popular questions I get about my freelance writing career is how much should you charge for your writing?
When you learn something new, you don't know your value yet. I sure didn't when I first started. I thought asking for $.04/word was a lot back then!
Part of knowing your value is having confidence in your writing ability. Having doubt that others will like your writing won't help you land those high-paying freelance writing jobs.
To gain confidence in your writing can take time, and it should.
When I first started, I lost a lot of confidence in my writing when another writer told me my writing was, "junk food writing."
This means it's writing that isn't sustainable.
I couldn't believe another writer – a journalist nonetheless – said that I didn't have valuable writing.
It took me a hot minute to realize that it was just one person's opinion, and they shouldn't stop me in my pursuit to be a successful freelance writer.
For you, it might be getting rejected when you send a writing pitch.
Or, it might be an editor nit-picking your article that you spent 12 hours writing and perfecting.
And guess what?
Those things happened to me!!
I've been through it all, and I'm still standing here today as a successful freelance writer! So, take it from me, keep your head down and write! Don't listen to the negative chatter out there!
Also, a freelancer secret is to create a "smile file" where you clip and take screenshots of the good things people say about you and your writing!




When I'm down or have writer's block, I like reading blog comments.
It helps me see my value as a writer and boosts my confidence as a writer and teacher. 🙂
And, doing this exercise can help you too!
5. Be Professional
One thing I take pride in is being able to make money in my pj's!
I love it. I can have a messy bun, a coffee in one hand while wearing my comfy pj pants, and go to town with my writing!
But, just because I may not look professional doesn't mean I'm not professional online!
You bet I exceed deadlines, reply to emails quickly, and am very flexible with my projects.
I treat my clients like gold, and doing that can quickly grow my income! So, how can you be professional so you can learn how to be a successful freelance writer?
One thing is to respond to your emails within a reasonable time frame. If you don't do freelance writing work during the weekends, tt's up to you if you but send an automated email at least mentioning this to a lead.
I don't mind answering emails on the weekend and realized early on as a freelance writer that some countries have different days for their weekends.
Another way to act professionally is to do what you say you will do.
If you say you will write a 2,000 blog post on starting a Youtube Channel for Etsy Sellers and submit it in three days, do that!
If you tell your new client you will send over an outline for three blog topics at the end of the day, submit it three hours before the end of the day – don't wait until the last minute to send it.
These little things will be noticed by a client – especially if they normally hire writers.
6. Know Where to Find Freelance Writing Jobs
Okay –
I just went over some foundational tips to help you be a successful freelance writer. But, you can't succeed if you aren't making money!
So, knowing where the freelance writing jobs are is important when you first start out.
There are a few places to find freelance writing jobs.
Once you find some good freelance writing job ads, the next part is crafting the perfect writing pitch.
Make sure you mention who you are, the type of writing you do, and how you can help that business with your writing.
For more help, check out my Writeto1k course.
How to Be a Successful Freelance Writer – 15 Tips for Instant Success
Here are the best tips to help you become a successful freelance writer.
Pitch in the morning and right before bed
Start a Twitter profile
Start a LinkedIn profile
Use a LinkedIn banner for more leads
Send out 10 pitches a day for 10 days for fast results
Think about creating an optimized author bio to attract even more writing jobs
Guest post
Use Medium to build your portfolio
Have clients before you quit your full-time job
Write every day
Never stop learning!
Consider offering more than one service
Connect with other freelance writers in your niche
Follow brands you want to write for on LinkedIn and Twitter
Try doing these tips for freelance writers will help you learn how to do freelance writing the right way!
Take Action Today
There ya go!
Six core tips to help you become a successful freelance writer and 15 actionable tips for instant success! You can't beat that, right?
Over to you – tell me how excited you are about becoming a freelance writer! I want to hear your stories!
Please remember to pin me!