Are you a freelance writer without a clue about how to attract your ideal client?
It seems like your only mission is to accept any paid work that comes your way – whether it's a $.04/word writing gig for a history blog site or a $.20/word writing gig about the Paleo lifestyle.
They're interested? I'll take it (even though you hate historical events and love your carbs).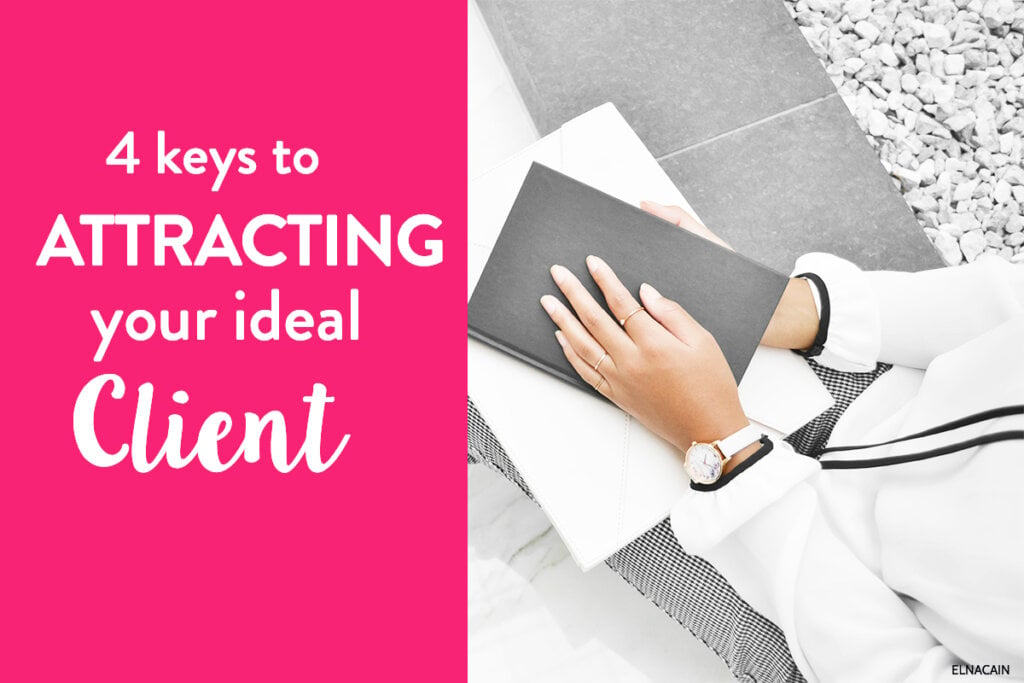 At this point, all you want is a recurring writing gig with a client who consistently pays, enjoys your work and actually recommends you.
But instead, the clients you do have either don't correspond with you for weeks on end or they avoid paying you for months.
Or worse yet, you end up taking a writing gig you know you shouldn't have.
Face it:
None of these clients value you as a strategic partner in their content marketing plan.
What's wrong with this picture? Why aren't you consistently landing great clients?
It's time for you to quit writing for just anyone or for anything anymore. It's time to only write for your ideal client.
Let Me Tell You Something…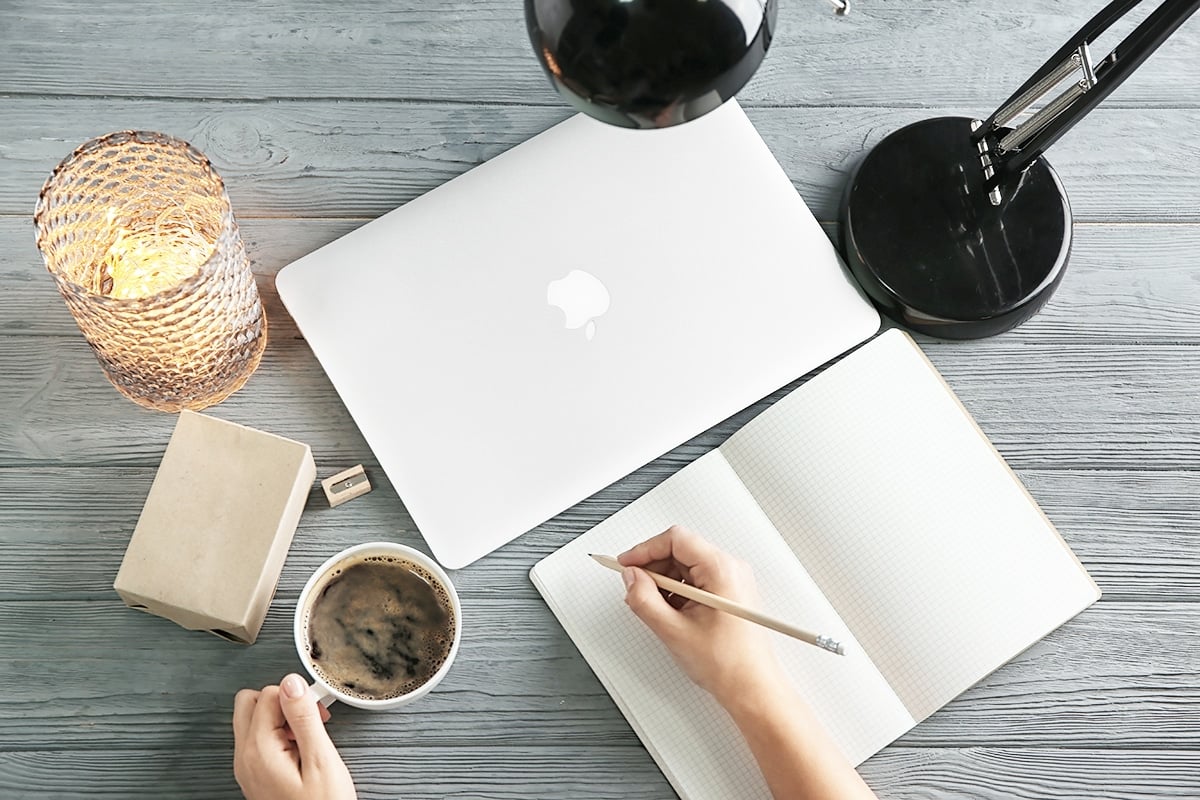 I've been doing this for a while now and I have some of the best freelance writing work (without any experience), but it took a couple bad seeds to arrive at this conclusion.
What I learned is, there are four areas of your freelance writing business that can work to help attract your ideal freelance writing client.
If you have all four perfectly aligned, I can guarantee, your ideal client will be coming to you. It happened to me, and it will happen to you.
Don't expect it to happen right away; for me, it took nearly 6 months until my version of an ideal client started approaching me.
If you simply need help with getting any client, check out some of these great posts:
I'm all for snagging, attracting and landing clients. I mean, aren't you?
What is Your Ideal Freelance Writing Client?
I bet we all have similar ideals when it comes to the ultimate freelance writing client, right?
A writing client must:
Pay my rate or higher
Answer my emails within a reasonable time frame (and doesn't require extra meetings or phone calls, i.e. non-billable hours)
Think about how great of a writer I am
Insist on paying me more
The last two points you can only hope a client will do, but it's fun to think about!
In reality, a good client is one who values you as a writer. They understand your craft and realize all the work, time and research you do to produce awesome content for them doesn't go unnoticed.
And what about a writing gig? What's your ideal writing gig? Here is mine:
It's something I enjoy writing about
It's consistent at 1 post a week
It's in my sweet spot of between 1000-2500 words
It features my author byline
It doesn't require extensive research
It requires uploading to a CMS
Your ideal writing gig may be different than mine, but it's something you should know before you start pitching to various job ads.
So, once you know what you want in a client and writing gig, how do you attract the perfect client? Here are 4 keys to unlocking your ideal freelance writing client.
1. Know Your Worth
If you are new to freelance writing, you may not know what to charge for your writing services. This isn't a good thing for your business because if you can't decide what you're worth, you're going to end up taking low-paying writing gigs.
What's a low-paying writing gig in relation to your standard of living?
If you can live comfortably writing for $.05/word, then go with it. But, if you feel you are worth more (which you are), command a higher rate.
Your ideal rate will differ from others, but if you want a precise number, check out Tom Ewer's post, How Much Should Freelancer Writers Charge Per Word?
For me, I charge a flat rate. But I do have clients below and higher than my standard rate (which goes against my advice I tell you later on).
Well, what about free writing gigs?
Another name for those types of gigs are guest posts. Guest posts are something entirely different and shouldn't be off your list of potential writing gigs.
Guest posts are a great way to:
Increase your reach – Your post will reach a new audience and a new platform for promoting your services
Get in front of more people – If you guest post on a popular site with more traffic than your site, you have a better chance of landing writing gigs.
Develop your niche – Finding guest spots can help narrow down your niche or help you figure out what you enjoy writing about
Build your portfolio – For new freelance writers, this is a great way to add quality writing samples to your portfolio
So you see, it does pay to write for free – in this case.
When it doesn't pay is when job ads require you to submit an original sample without compensation. Most likely they are finding ways to get free content and have no desire in hiring you.
How do you decide what you are worth?
Pick a range you are willing to write for. It's best you set a range of "rate per word," such as $.010-.20. Commit to this range and don't go below this range.
With every new writing gig you land, try to increase your rate. It doesn't have to be much, but it does have to be more. So, for our example, if your last writing gig was at $.08/word, ask $.10/word for your next gig. You may not get it – but – you may!
Learn to pass up writing gigs that don't meet your criteria. This is hard because you probably feel you have to pitch to everything and anything, but if the pay is low and the wring requirements are high, it's not worth your time.
2. Write in Your Niche
A writing niche, or your area of expertise, will quickly attract your ideal client. Figuring out what your niche is can be tricky, though.
When I first started freelance writing, my expertise was: special education and parenting. I had a hard time, however, finding paid work in those industries.
Many parenting blog sites that did require a blog writer only wanted to pay pennies. And, education job ads required a higher degree than I had and actual experience in things like designing educational curriculum for US children.
Over the course of writing for my blog and guest posting, I found I loved writing about:
Digital marketing (includes blogging)
Blogging
Most of my clients fall within these two categories though I do have other amazing clients in different writing niches.
So, once you narrow your focus it becomes easier to:
Find clients
Come up with blog topics and content
Earn a higher rate
When you only write for a few selected topics and industries, you suddenly become an expert in those areas. Clients seek out premium content from experienced writers.
3. Have a Professional Writer Website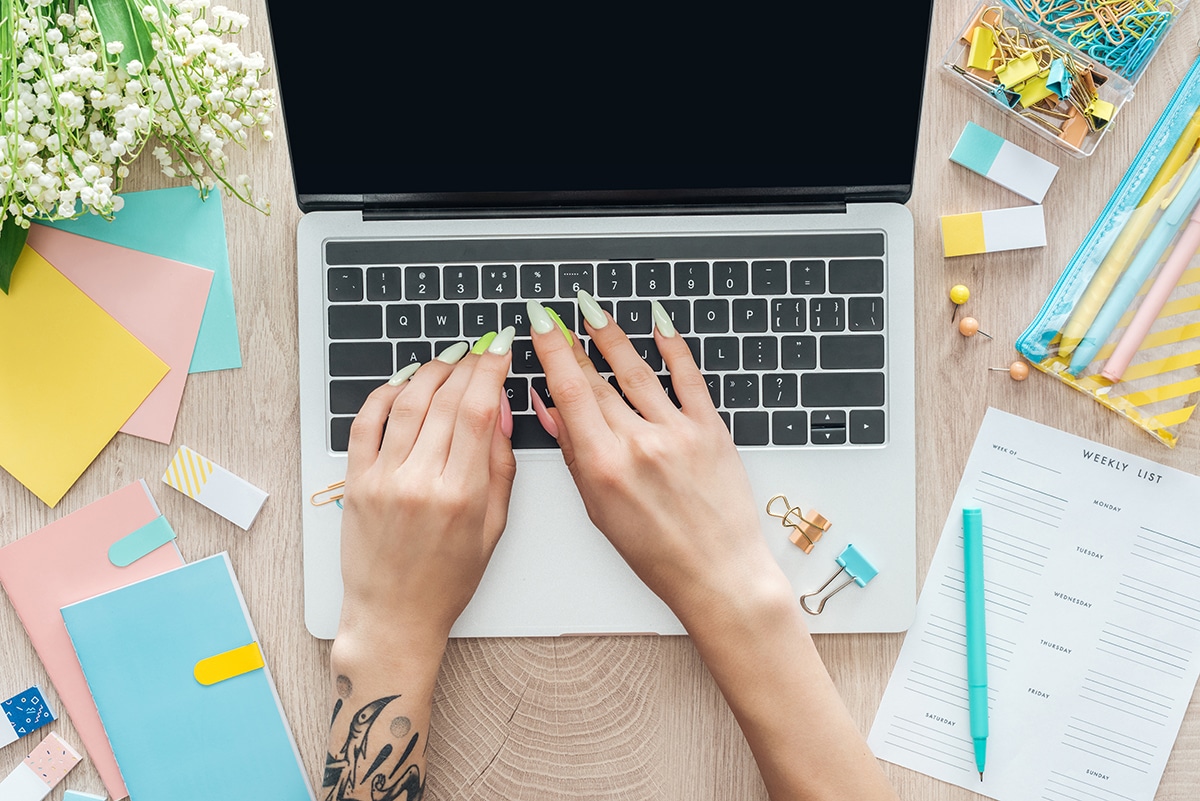 Is your blog hosted on Blogger.com or WordPress.com? Using a free writer website will not attract your ideal client.
Clients are giving their money away and they want to know it's in professional hands. A free site, instead, screams, "I'm a professional writer, but not sure if I'm going to make it so I'll only put up a free site to see if it works."
Having a professional writer website will definitely land you your ideal freelance writing client.
The only other way I see writers attracting their ideal client is to be an expert blogger first.
For example, Making Sense of Cents is a blog devoted to budgeting and financial tips. Michelle started her blog before she took on freelance writing gigs.
It was her blog that landed her clients. Her blog proved to online readers she was an expert in dishing out financial advice. With her MBA in finance and her personal experience of paying off her debt, she was able to attract her ideal clients.
Personally, I'm a freelance writer first and a blogger second.
I decided to build my freelance writing business above anything else.
Monetizing my blog, selling products etc.. are all things I did in the future, but I'm having fun scaling my freelance writing business and earning more every month.
Here are some ways to create a professional freelance writing website:
Check out my Getting Paid to Write: Your Writer Website for some additional tips you can use.
4. Know Your Industry
As freelance writers, it's our job to understand the online industry. From content marketing to blogging and knowing the latest SEO tactics, you have to know your profession.
This knowledge will show-off your expertise and credibility, drawing your ideal client to you instead of another writer.
If you are new to freelance writing and you want to keep up with your industry (as a digital marketing writer), check out these sites:
Have Your Ideal Client Come to You
Using these four keys can attract your ideal client.
Spend some time figuring out your ideal freelance writing rate and start narrowing your focus to find your niche.
It's your writer website, however that will make an impression on a prospect so provide the most import elements in an easy to navigate site.
Finally, when you stay up-to- date with your industry you add more credibility to your services showing your ideal client they need you for their content needs.
So, tell me, how did you attract your ideal client yet?
Click the Image Below and Land Your First Freelance Writing Client as a New Writer