Do you want to be a freelance writer?
The easiest way to get started freelance writing and make money is to find a writing niche.
Finding your writing niche is the sure way to become an expert in your field and increase your profits.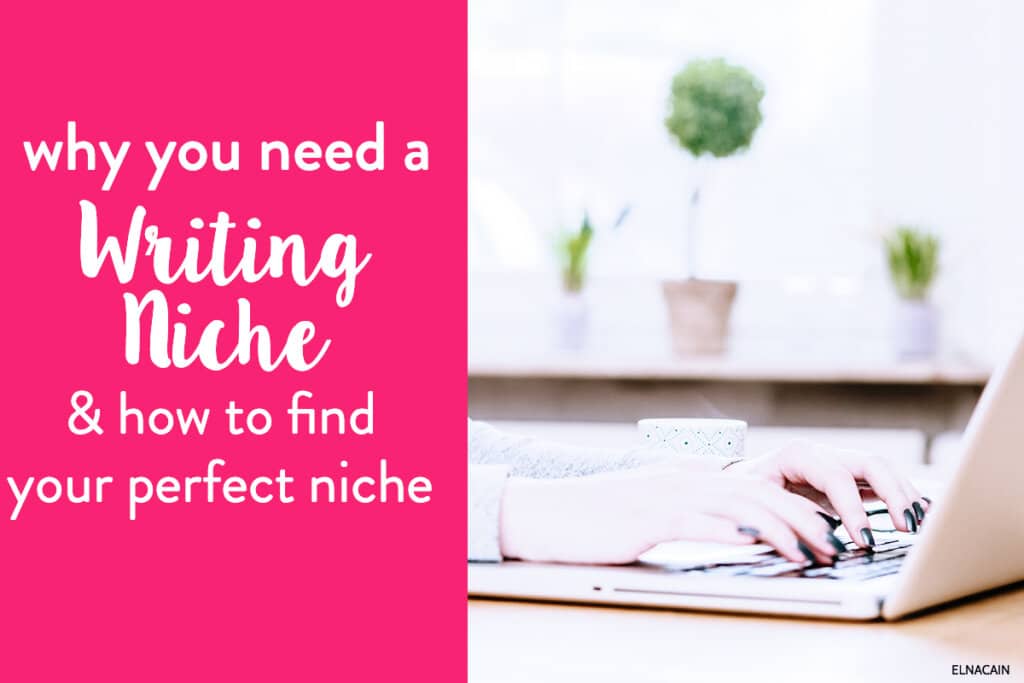 Why?
Because brands, small businesses or publications look at you as the expert in your writing niche or service.
You're a health copywriter?
Well that tells prospects is that your writing niche will help them with their onboarding process for gaining leads in the health industry.
But, if you're brand new to writing, then figuring out a writing niche can be your biggest challenge.
When I first started freelance writing, I applied for any and every writing job that I thought I could do.
That meant that some days I was writing in the VFX industry, and other days I was writing about alternative allergy medicine. I thought having a wide blanket of writing expertise was the way to win more clients.
Boy, was I wrong!
While I was landing writing gigs, I wasn't becoming an expert in any of my writing topics. I was suddenly a jack of all trades.
This meant that my portfolio had a variety of writing pieces and probably didn't help me secure the trust of potential writing jobs.
The Importance of Specializing in a Writing Niche
When you think about it, the low-paid websites and writing jobs just want to see that you have writing experience.
However, the top paying websites want writers that are experts in their field.
The best way to become an expert in a certain field is to continually read, learn, and write on that topic.
It's also important to focus on one writing niche because it increases your working speed.
If you are continually switching between topics, you will slow yourself down and even wear yourself out faster.
You can also choose to specialize in two closely-related niches. For example, I specialize in digital marketing, and that has expanded to specializing in email marketing content in the B2B space.
How to Gain Experience in Your Writing Niche
If you are starting from absolutely no experience, take the time to write two solid articles in your field.
These are your writing samples.
Next, find websites in your field where you can publish around five guest posts.
You want to pick sites that are popular and relevant.
To help you out, check out my video on a cool guest blogging hack and make sure to also subscribe to my channel!
You might not get paid for these posts, but consider it a time investment that will earn you a lot of interest in return.
I suggest finding writers you admire in your same niche and see where they started and who they are currently writing for. This is easy to do with a LinkedIn account.
Going from Guest Writer to Paid Writer
Once you have been published on a few notable sites, then it is time to cash in on your efforts.
Search job boards and inquire with websites and businesses that fit your field.
When I first started as a freelance writer, I had a pyramid of who I wanted to write for. Smartblogger and Optinmonster were at the top of my pyramid, but I was not qualified to write for them in the beginning.
However, I built my way up and continued to look for better writing jobs.
Just keep looking, keep applying, keep asking, and keep writing. It will pay off.
Changing Writing Niches
It might take you a few tries to find the right writing niche for you.
You might burn out after a year of writing about books or a life change might make you more passionate about another area. That's okay!
If you want to change your writing niche, it will require going back to the beginning.
For example, I wanted to gain bylines in the WordPress niche.
To do that, I simply looked for sites that paid for guest submissions and pitched to them.
I didn't mention that my focus was digital marketing, instead I mentioned that I had freelance writing experience and submitted published clips that crossed over to the WordPress world, like one on WordPress themes or WordPress plugins.
Along with that, I offered to do guest posts on several WordPress websites, which many bloggers welcomed.
Eventually that led to writing gigs in the WordPress niche.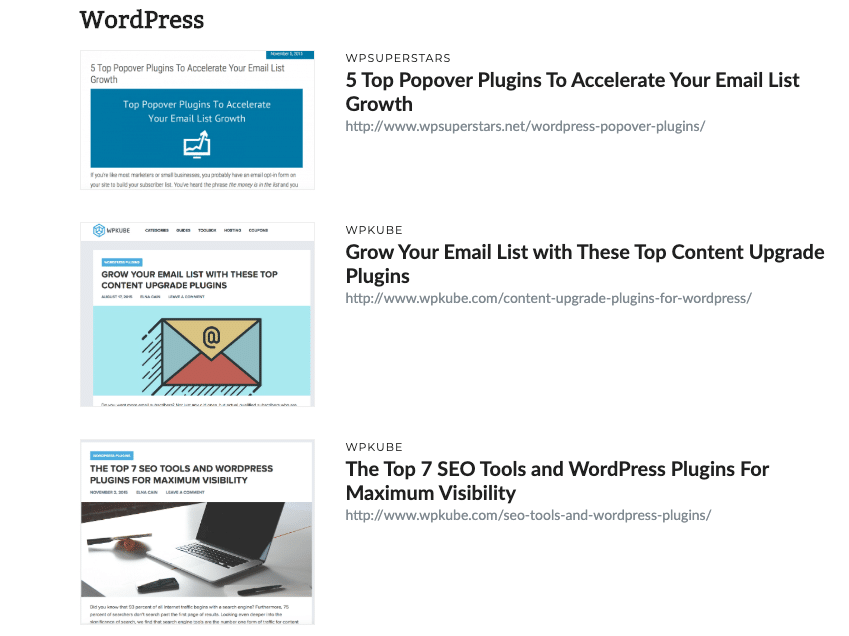 Look for a way to marry your niches.
If you currently write about crafting, but you want to get into tech writing, then look for ways to marry the two.
This will make the transition easier. You would pitch pieces that involve crafting and technology, such as which apps to use, how-to accessories for certain devices and more.
In the end, you can't be an expert in all things. You will gain more attention and money if you specialize in one field.
Okay.
But, what if you are struggling to actually find that freelance writing niche.
You have a ton of ideas, but you're not sure which topic to focus on.
Let's dive into finding your writing niche.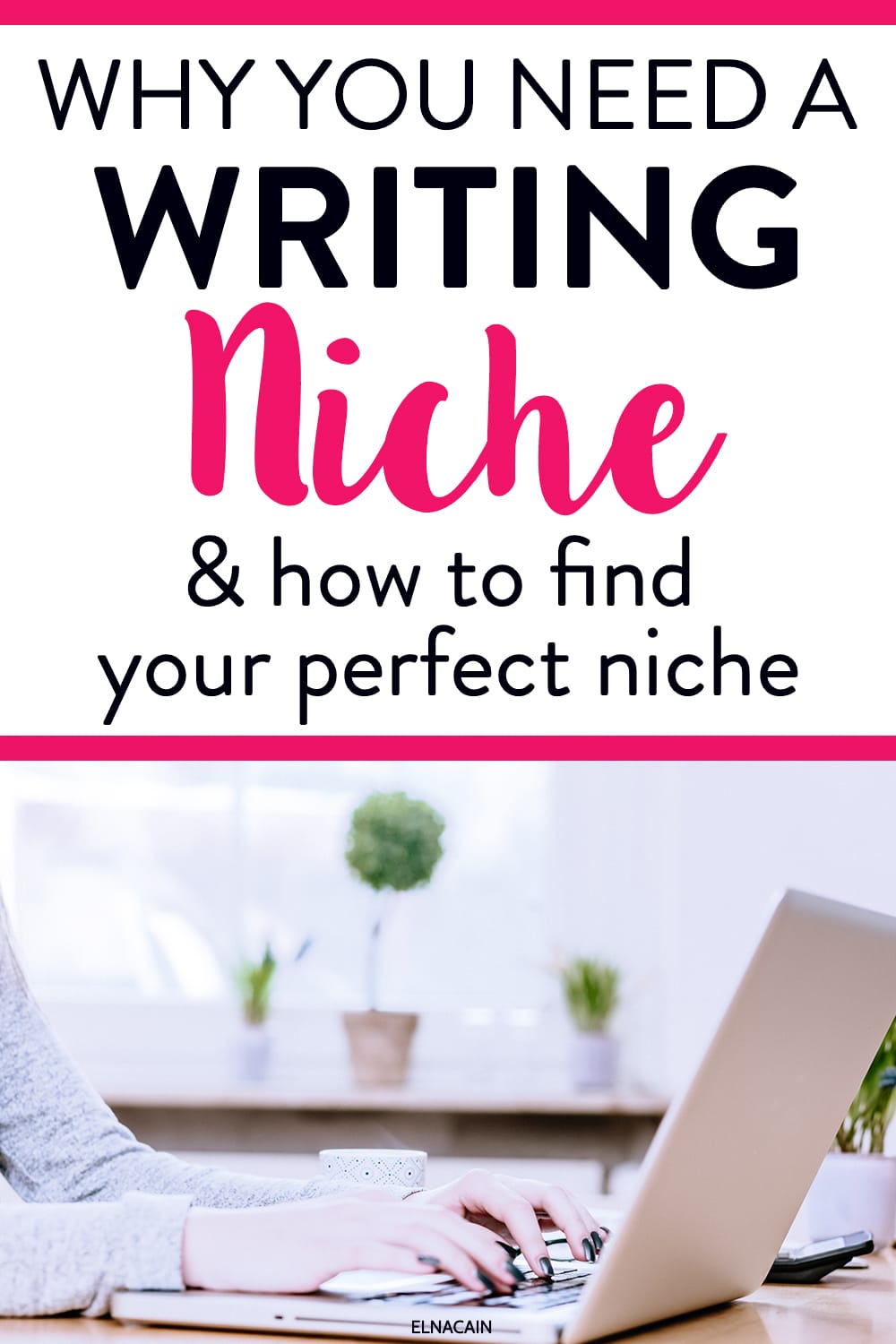 Finding Your Writing Niche
To find your niche in writing, think about what you love talking about and learning about.
I stumbled into the digital marketing writing niche sort of by accident.
When I was starting my freelance writing business, I had to learn how to market my business.
Marketing was something I wasn't familiar with since my background is educating children with autism.
So, I was visiting marketing sites and learning all about using Twitter and LinkedIn and how to start an email list.
This was fascinating to me and I was applying it to my freelance writing business.
Soon enough, I was writing about blogging tips and marketing tips on my blog!
This eventually helped me land a social media writing gig and a blogging gig.
Like a snowball, I kept gaining experience in digital marketing writing, and I continued to get better writing positions.
You can make anything your niche, as long as you are willing to put the time to learn and become an expert.
Let's look at four ways to help you find your freelance writing niche.
1. Make a List
This list isn't meant to be anything time-consuming, just a quick way to process which writing niches you are interested in.
Write down everything you think you are qualified to write about and anything you would love to write about. Write down why you want to write about it as well. This list should only take you a few minutes to jot down.
Don't overthink it!
Here would be my list and my reasoning behind it:
Motherhood (I love being a mom and feel like I have a decent amount of experience)
Cooking (I do this like three times a day, so I must be pretty okay at it)
Natural health (Now I am an expert, but when I first became pregnant, this all I researched)
Productivity (I love reading and practicing productivity skills)
Education (I have a BA in Psych and worked in the school system)
2. Edit Your List Based on Likes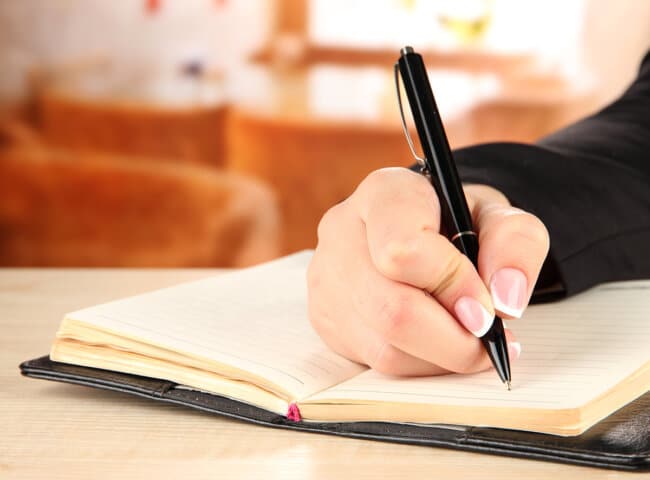 Got your quick list? Great! Cross off anything you don't want to spend hours of eye-poking research on.
Most outlets aren't looking for fluffy essays or articles on the basics that anyone that is breathing can write.
Instead, they need in-depth pieces that require more research or expert interviews. Be prepared to talk about your niche to death and figure out hundreds of new ways to dress it up and sell it.
It took me time to learn how to write long-form content, SEO writing and certain types of blog posts. But, I gained these skills with recurring writing jobs and you can do the same.
You don't have to stick with your writing niche forever. However, the longer you can build yourself up in one industry, the more authority you will have on the topic.
3. Edit Your List Based on Experience
Is there anything on your list that you love but aren't experienced at?
I always laugh when a celebrity becomes a new mom and then shortly after their baby is born, they have a book on parenting out.
They are probably great mothers, but having a seven-month old baby does not make you an expert on parenthood. You haven't even lived through tantrums and toilet training.
With this thought in mind, I would cross out cooking and productivity off my list. As much as I enjoy the topics personally, I have never actually spent time learning how to properly cook, and I'm not the greatest at time management.
I do believe you can become an expert on anything, but when it comes to picking a writing niche to start your freelance writing career, choosing a topic you already have authority in can make it easier to land a job.
This might be the time that you reconsider your writing resume.
If you were a nurse for the past 10 years, but you want to freelance as a religious writer, it can be done.
However, your solid experience in the nursing field will make it easier for you to snag medical or nurse-related writing jobs.
Once you have writing experience, you can then make the niche switch.
Bottom line: don't throw away your rich work experience for a niche you are more passionate about.
To help you out, check out this short list of different writing niche ideas for jobs:
4. Do Your Research
By now, you should have a smaller list of writing niches.
If you still don't know which niche to choose, start researching.
Are there a lot of freelancers in that niche? Are there a lot of outlets or companies that need content marketing in that niche?
I strongly suggest to follow the niche that has more opportunities and money attached to it.
For example, real estate writing is going to be more profitable than writing about glassblowing because a large percentage of individuals will need a real estate agent at one point.
Billion-dollar companies like Zillow, U-Haul, and Keller Williams pour millions into customer acquisition strategies, which means real estate blogs, websites, and publications earn money for promoting the big companies.
That means they are able to pay writers well and keep them on contract for continuous work.
By all means, pursue writing about glassblowing, but don't expect to replace your full-time job with that income.
It's Time to Make Money Writing
Having a writing niche will ultimately help you make a living as a writer.
But, don't stay on the fence about which writing niche to pick. Just pick one already!
Focus on it and follow it through to your first invoice.
You don't have to marry this niche, but you do have to commit time and effort to it if you want to see fruit. If you end up hating the writing niche after several months, then you can try a new niche guilt free.
Over to you – what is your writing niche? Share in the comments below!