Interest in cannabis is rising around the globe with CBD being the highest health-related term on Google!
People are becoming more and more curious about cannabis and businesses are starting to pick up on this trend.
With an increase in online interest comes the need for high-quality content so that cannabis businesses can attract more customers to their services.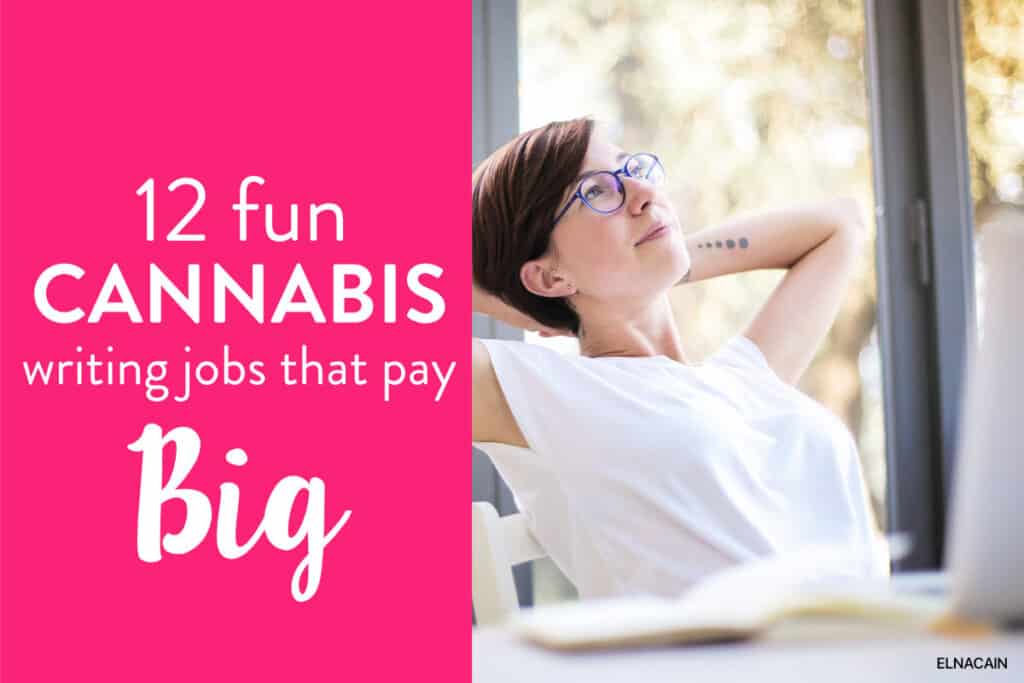 Enter the freelance writer!
Cannabis writing are jobs are not only fun but they pay big as well.
So, if you are interested in weed industry jobs to boost your freelance writing business, check out these cannabis writing jobs and where to find them:
Where to Find Cannabis Writing Jobs
Contena
When a freelance writer is looking for work, a job board is usually the first place they go!
And, although I have had some success on free job boards, I quickly learned the benefits of using a paid board like Contena.
On free job boards, there's tons of competition and you'll end up spending precious time scrolling through jobs and applying to them.
Contena offers not only tons of weed industry jobs but an amazing community and resources to help you build your writing career!
LinkedIn
LinkedIn is a networking platform that allows people to connect to one another – but it can also be used to find cannabis writing jobs!
First of all, you can optimize your profile to attract potential clients by presenting yourself as a professional and using keywords to describe what you do.
You can also create posts highlighting your skills as well as.
Then, you can follow cannabis industry leaders and begin networking.
This is a great way to develop a warm pitch strategy!
But make sure to also check the jobs section to find more cannabis writing jobs!
Social Media
You can also use social media to land freelancing jobs – just make sure you're hanging out where your audience is.
For instance, Instagram is proving to be wildly popular among cannabis entrepreneurs!
Use your account to share personal posts and stories related to your cannabis writing services.
By growing your following, you can start connecting with clients!
Or you can check out cannabis-specific social media platforms such as AllBud, Wikileaf, CannaSOS, and LeafWire where you can engage with cannabis business leaders with no restrictions.
Cannabis Websites
Instead of checking out job boards, you can go right to the source!
There are many cannabis websites out there that hire writers to create their content.
Here are some sites you should definitely check out:
Click the links to check out their submission and writing guidelines!
Your Own Website
You can also create your own website to market your cannabis writing service and score weed industry jobs!
Because this is such a specialized niche right now, companies and retailers are actively seeking writers for their businesses.
You can leverage their search efforts by providing a ton of information on your site.
For instance, make sure you include samples of your work (even if they are just spec pieces) and highlight the skills you have that make you an excellent cannabis writer.
Check out my post here about how you can get started on creating your writer's website!
How to Be a Successful Cannabis Writer
Before we look at the type of weed industry jobs available for writers, I want to give you some tips to help you become a successful cannabis writer!
Apart from tips that can help you become an all-around successful freelance writer, these are specific to the cannabis industry.
Know the Rules and Regulations
When you are selling your services as a cannabis writer, it's imperative that you understand the laws and regulations related to how cannabis products can be marketed.
For instance, only approved drugs that contain CBD can be marketed but not in a way that implies they can replace medical diagnoses, cures, treatments, or the prevention of disease.
As a cannabis writer, you need to be aware of the language you use when you talk about cannabis products.
Stay away from deceptive or unsubstantiated claims and words such as "cure" and "treat".
Know Your Audience
Back in the day, weed smokers were seen as a particular stereotype.
Nowadays, the cannabis audience has expanded to include those who use the products recreationally, those who use them medicinally, and those who enjoy formulating oils and edible goods.
This audience spans all genders and ages as well.
Likewise, it's important to understand your client's position.
For example, you may be writing for a client who distributes cannabis products and is looking to market content to other businesses.
Or, you may have a client who produces cannabis products and wants to market to consumers.
Do Good Research
To avoid making unsubstantiated claims or spreading misinformation, you must do good research when it comes to being a cannabis writer.
You can easily find trustworthy sources by looking at what other people have written and checking to see who they are citing.
You can also search for articles and studies published in scientific journals.
Just make sure the source you are citing is reliable and that the author doesn't display any biases when it comes to cannabis and cannabis products.
Cannabis Writing Jobs To Check Out
1. Cannabis Product Description Writer
With so many cannabis retailers creating websites for their business, they need some good product descriptions!
Writing cannabis product descriptions may seem like a small job for a writer, but this weed industry job is necessary to help businesses find success.
Product descriptions have to be carefully written to excite the reader while providing solid information about the product.
2. Cannabis Oil Writer (CBD Oil)
There are some cannabis businesses out there that don't sell a variety of products and, instead, focus on cannabis (or CBD) oil.
You can really get in on this niche by writing content related to cannabis oils including product reviews, applications, DIY guides, and more!
This is a very popular writing niche and I've been approached in the past for this type of cannabis writing job.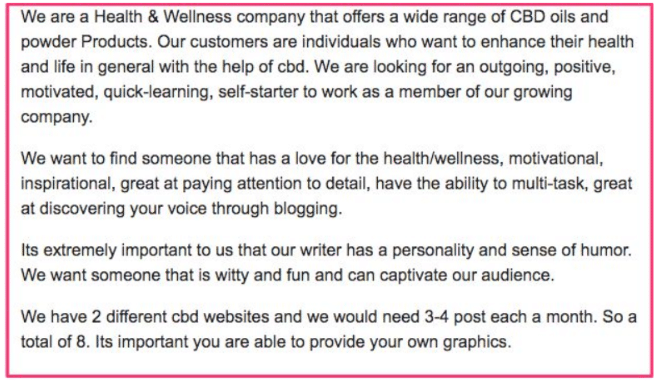 3. Cannabis Strain Reviewer
Cannabis users look for particular smells, tastes, effects, benefits, drawbacks, and appearance when it comes to purchasing cannabis products.
As a cannabis strain reviewer, you can help customers choose the right product by providing them with descriptive critiques on a variety of products from concentrates to edibles.
4. Cannabis Magazine Writer
There are many online publications out there that focus on the cannabis industry, so you can offer your services as a cannabis magazine writer!
This would be a particularly fun job since you can write about a variety of topics such as news, entertainment, art, and music – as long as it relates to cannabis.
5. Cannabis Rules and Legislation Writer
The legalization of cannabis in Canada is still fairly new (2018) and there are still many people who don't fully understand the rules and legislations – even around the world.
Cannabis businesses, websites, and magazines will hire writers to create content related to laws to help consumers understand how purchasing and using cannabis products work.
There are even cannabis law firms who need this content as well!
6. Cannabis B2B Writer
With so many cannabis retailers trying to expand their business, they are looking for Business-to-Business (B2C) writers to help them reach out and distribute their products.
Being a B2B writer can involve writing sales letters or business emails – whatever the client needs!
7. Cannabis B2C Writer
On the flipside of B2B writing is B2C writing which stands for Business-to-Customer.
This form of writing speaks directly to the consumer in a way that is relevant and compelling. As a cannabis B2C writer, you may write online articles, emails, or brochures that encourage readers to purchase a cannabis product.
8. Cannabis Lifestyle Writer
To a lot of people out there, cannabis is a lifestyle! This niche explores food, travel, music, people, and the overall cannabis culture.
As a cannabis lifestyle writer, you can easily sell your work to websites, online magazines, and print publications.
9. Cannabis Technical Writer
Cannabis technical writers are responsible for writing, well, technical content! This may include policies and procedures, licensing applications, human resource documents, and operational manuals for cannabis companies and retailers.
Technical writing for the cannabis industry could also involve writing how-to guides, journal articles, and other documents that explain technical concepts in a way that is easy for the general public to understand.
10. Cannabis SEO Writer
Whether a cannabis shop operates solely online or has a brick-and-mortar store, their business relies heavily on its online presence and attracting customers through search engines.
With more cannabis-related websites being created, businesses require content writers to use SEO tools in order to write articles and posts that will help them rank on Google.
If you need more help creating SEO content, make sure to take my 1 hour masterclass Fast Track to SEO Writing.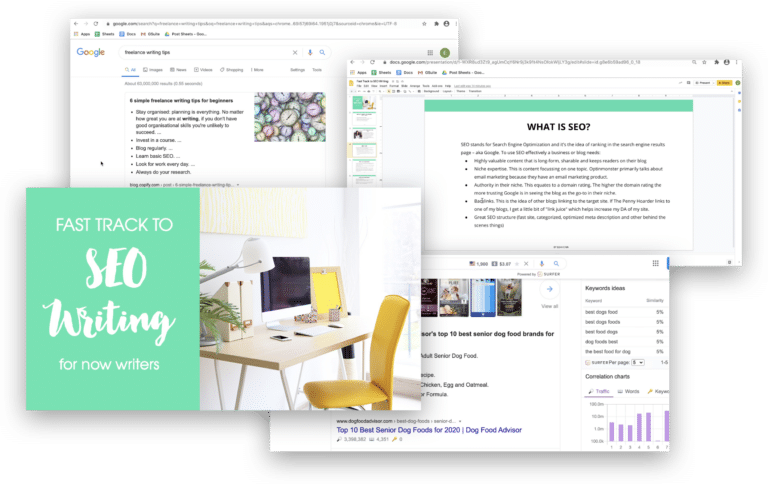 11. Cannabis Social Media Writer
Marketing cannabis products on social media can be tricky due to rules and regulations on different platforms.
To be a successful cannabis social media writer, you'll have to know what social media platforms are more forgiving when posting about cannabis.
For instance, Twitter is more welcoming about the subject while Facebook, Instagram, and TikTok are more strict.
Plus, you'll have to be careful about how you post the information, making it more educational than "sales-y."
12. Cannabis Grant Writer
Yes, the cannabis industry does require grant writers!
Cannabis retailers can apply for grants for government funding to help them build their businesses.
As a cannabis grant writer, you will have to know how to develop and write business development proposals using elements such as graphics, figures, data tables, and references.
Other Writing Niche Jobs for You
Make sure to check other types of writing niche jobs you can try out:
Get Started Today!
If cannabis is your jam or simply a topic that interests you, there is a cannabis writing job out there for you!
Check out these 12 cannabis writing jobs and where to find them to get started on your cannabis writing career.
Now it's your turn – Is cannabis writing something that interests you? Something you've tried?
Let me know in the comments!
And please remember to pin!