You've decided freelance writing is for you.
Great.
Now comes the hard part – finding a freelance writing job and getting paid.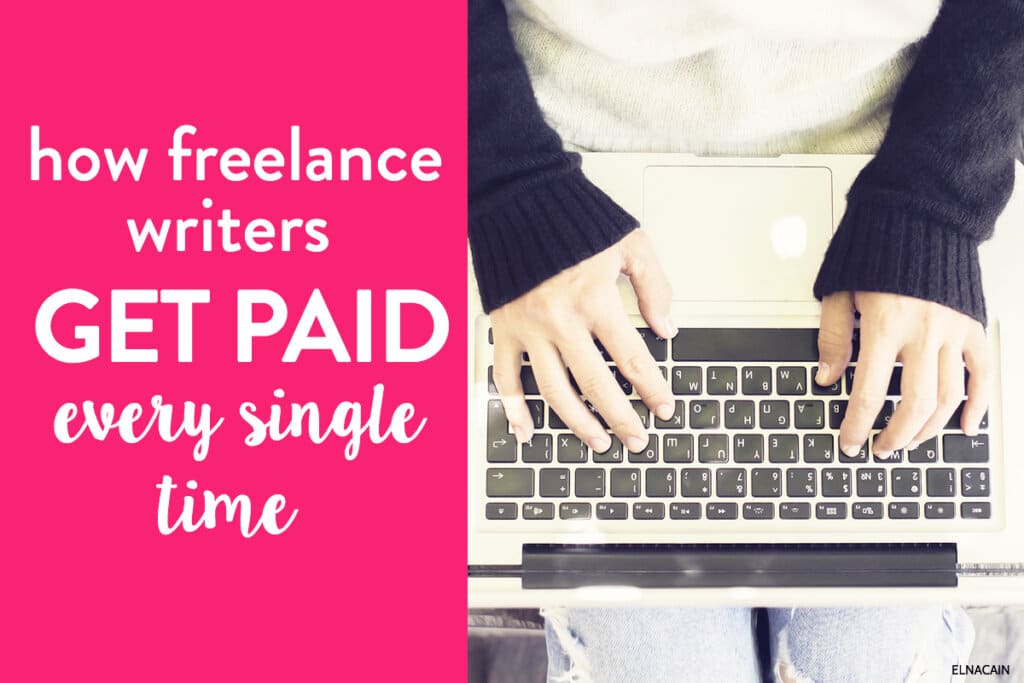 Many new writers fear that there aren't any legit freelance writing jobs out there and are stuck trying to find work.
Did you know that there's a way always to get great online gigs and still get paid all the time?
When I first started freelance writing I had no idea how to find freelance writing gigs, how to invoice clients, how to pitch effectively and so much more. I had to make a ton of mistakes to figure it all out.
While I've never had a client NOT pay me, I have, in the past, forgotten to invoice a client!
I get emails from some writers telling me they do the work, they submit their project and then they don't hear anything from the client. No email, no payment.
While I can't tell you that won't ever happen (there are bad freelance writing jobs out there), what I can share with you is a framework to ensure you'll get paid for your freelance writing work.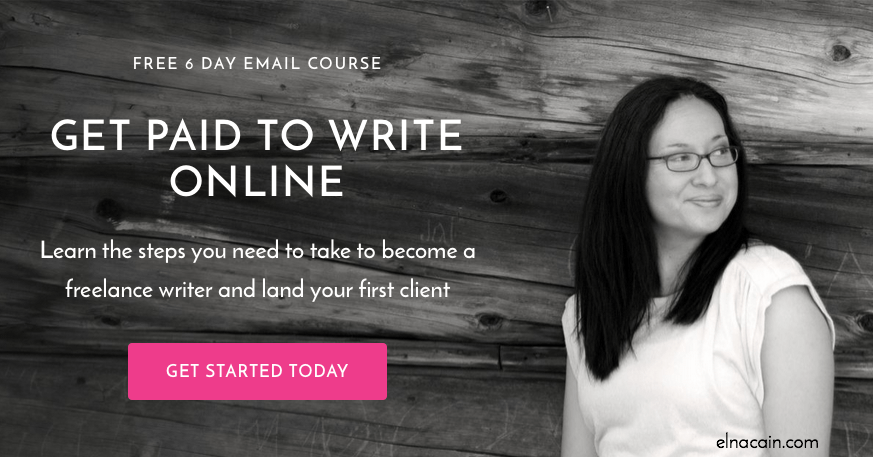 How Freelance Writers Can Get Paid Every Time
If you've been trying to be a freelance writer without any luck, it may be the way you are marketing yourself online.
Businesses know credible writers from hobby writers.
They know the writers that have a stellar portfolio are the ones that turn in stellar work.
To help you achieve this status as a new freelance writer, make sure you adopt this framework.
1. Attract the Right Clients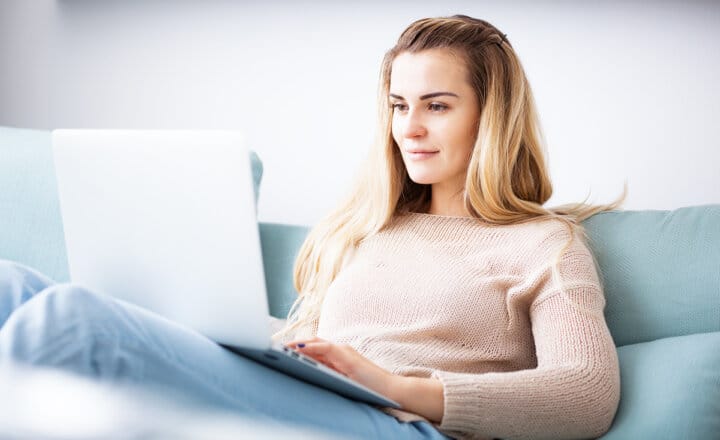 Do you know what type of freelance writing client you want? For many new writers, deciding on a freelance writing niche is all they think about.
But, there is more to that equation – understanding your ideal client.
Do you want to write for:
Entrepreneurs
Big brands
Startups
Solopreneurs
Authors
Moms
etc..
Once you figure that out, you can start attracting that type of client.
I suggest you pick a client that has the budget for your type of service. For example, new mom bloggers may hire out some content, but they may not have a big budget in the beginning.
If you are looking for a profitable freelance writing job, then mom bloggers shouldn't be your ideal client. But, parenting magazines might work instead (and they have the budget for content writers).
So, once you find that right client, you need to start attracting them. One easy way is to find out what blogs they may read and guest post on those blogs.
For example, my ideal clients are small business owners and digital marketers.
They may read Tweak Your Biz.
This blog is a contributor blog, and I have guest posted on this blog. I also know my ideal client hangs out on LinkedIn, so having content on their publishing platform is essential to get more eyes on me.
2. Create a Writer Platform
I've talked about creating a writer platform on another post, but I want to talk about it again as this is essential to getting high-paying (and regular) clients.
Your writer platform is also a module in my Write Your Way to Your First $1k Course.
Essentially, your writer platform is how you market yourself online. It's your:
Writer website
Your blog
Your guest posts
Your portfolio
Your brand
Your social media profiles
Your unique selling point
Your online personality/copy
It's how you present yourself online. If your writer platform shows your credibility as a writer, then clients will value your service and pay your worth. I've had no problem in getting paid every time I submit work to clients.
I've shown through my writer website that I create valuable content for my clients and that my clients value my work with their testimonials on my service.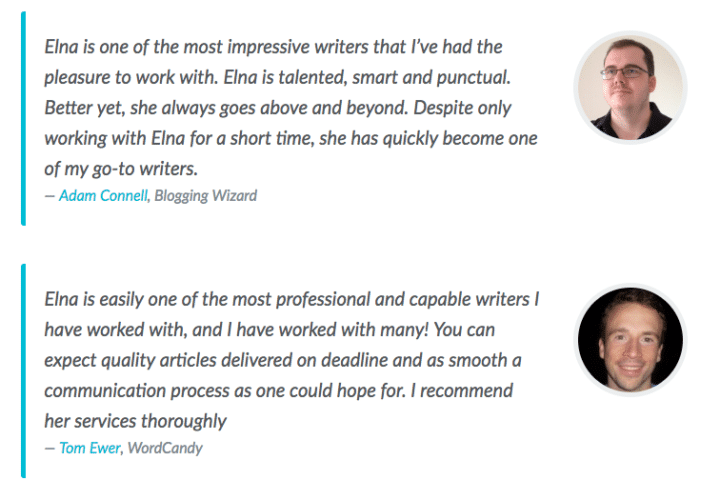 Your brand also helps create your writer platform.
This is where you can show your personality through your images, blog theme, blog colors, and copy.
When I first started freelance writing, I branded myself as more of a colorful writer. Now? I market my experience in the digital marketing niche.
When starting your writer website, consider those elements to show prospects who you are and what your brand stands for.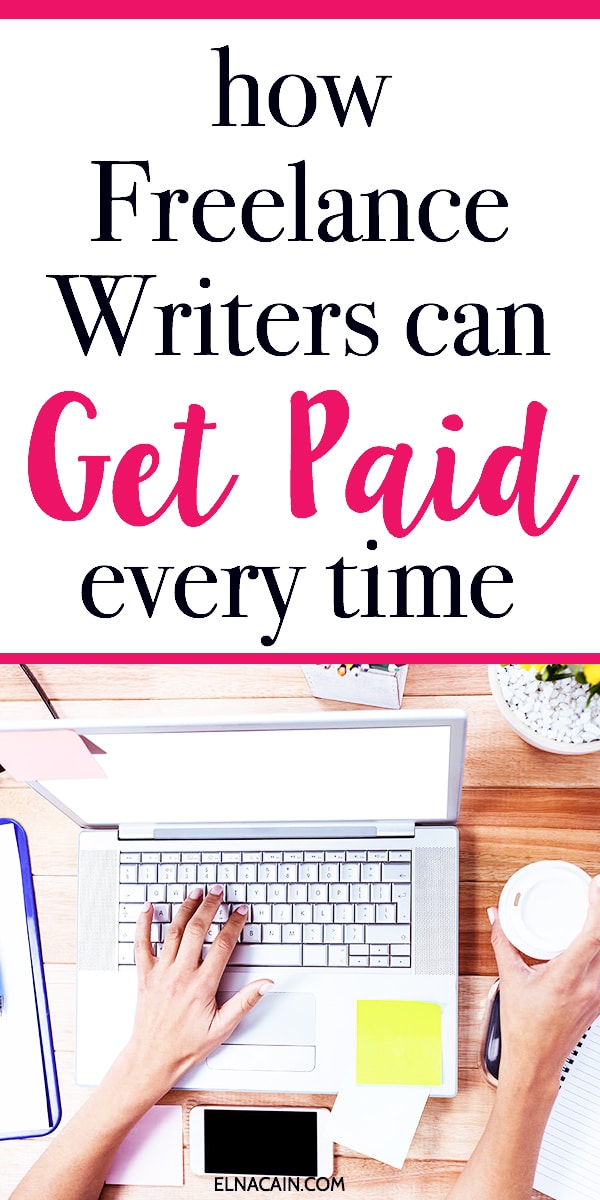 3. Have a Strong Writer Portfolio
Your writing portfolio is what can make or break you as a new freelance writer.
If a prospect doesn't know much about you, then they will look to your body of work to see if you're the right fit for them.
It's a good idea to only show your best writing on your portfolio, instead of all your writing samples.
It's also a good idea to niche down your portfolio for your ideal client. While I target small businesses in the digital marketing niche, I do have other portfolio items outside that niche.
This is okay – you can market more than one freelance writing niche, just make sure your portfolio is coherent and organized.
Another way to show a strong portfolio is by having your content on popular blogs. If you can secure guest posting on top blogs, then prospects will trust you faster than if your samples are just from your blog.
Of course, anything is better than nothing. I don't want you to feel that you have to WAIT to have that BEST guest post before you create your portfolio. No – don't do that.
Instead, have mock samples or use blog posts of yours to show prospects you can write. Later you can optimize your portfolio with those types of samples as a way to attract better clients.
4. Network With Writers
Remember – you're not doing this alone!
And other freelance writers aren't your competition! We work together!
As a new freelance writer, you should be connecting with other writers you look up to or in your niche. By connecting with them, you can get feedback, ask questions and learn new strategies.
You also may get work from other freelance writers.
One thing I do for my course students is hand off work to them if I can't take a gig. I want to help other writers and other writers feel the same way!
So, start following other writers on Twitter and leave a comment on their blog post as a way to start connecting.
Over time you can email them and ask a question and let them know your story. Maybe you two can relate to each other and help each other out!
5. Know If A Freelance Writing Job is a Scam
Sometimes it's hard to tell if a freelance writing job is a scam or not. I know for me, if I'm looking at a job board (like Contena) and find some freelance writing jobs, I make sure to investigate the company/blog.
Is this blog brand new or established?
Who is the owner and have I heard of him before?
I also Google the business to see if it's been associated with a scam. Doing this quick research can help me decide if the gig is legit and worth pitching to.
So, as a new freelance writer, if a gig doesn't seem right, do your due diligence on finding out.
6. Be Available To the Client
One thing I found out early on as a freelance writer is that it's essential to always be available to your clients. This one thing helped me get an extra $1k of work!
Now, this doesn't mean answering the phone call at 3 am or having to check your email every hour; It means be prompt with your communication and to always respond to clients' emails.
Your client may view you as a reliable writer and give you more work. This happens to me all the time (which makes me think that many freelance writers are hard to get a hold of!).
So, take it from me – always be available, and you'll get consistent work!
7. Go Above and Beyond
I like to treat my freelance writing clients well. They are paying me a lot of money to give them words! Just think about. Someone is paying me for my words on a page.
So, I feel indebted to go above and beyond with each of my clients. For a long-time client, I recently created a video tutorial for his article, and he loved it.

I now showcase that post on my portfolio to tell prospects that I have valuable content.
It's Time to Get Paid As a Freelance Writer
There is no shortage of freelance writing work. I know you may think that because you haven't landed a freelance writing job yet, but trust me, more and more businesses get online and need content for their site.
They aren't proficient writers, and they look to us as the credible and professional writer we are! So make sure your online presence shows that to them!
When it does, you'll get high-paying work and paid all the time.