Are you interested in freelance writing?
Right now, more and more businesses are setting roots online.
What this means is that these businesses need writers for their website, marketing materials, emails, ads and more.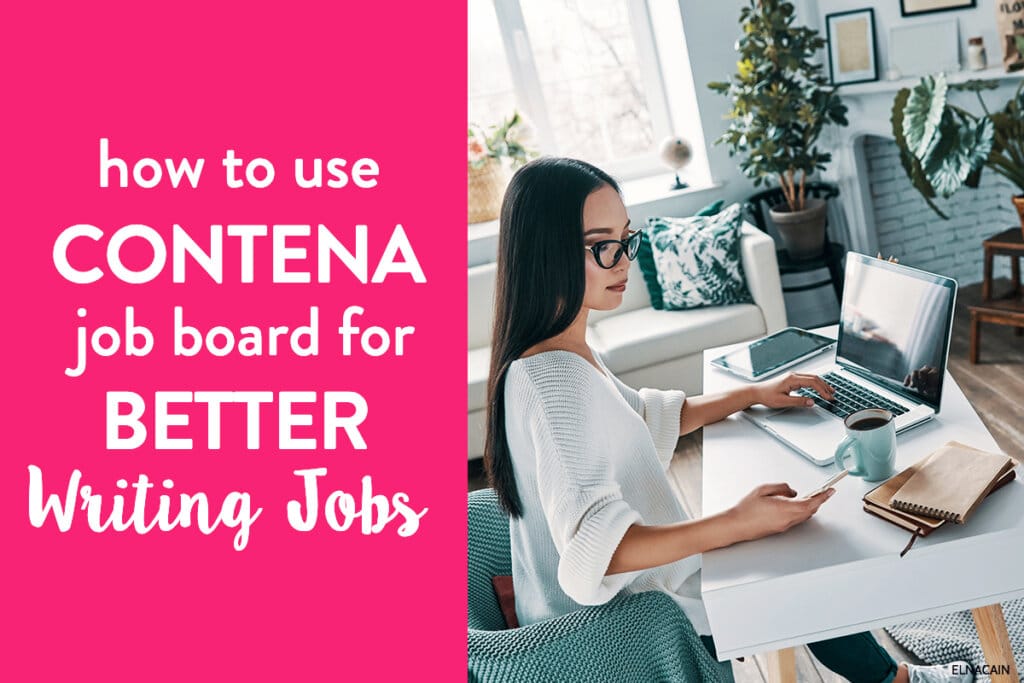 You can be that writer.
But, if you're new to all of this, how do you find a writing job?
There are a few different ways to land paid writing jobs online, and one of the easiest methods for beginner writers is to apply for job boards.
These are websites that post or curate freelance writing jobs every day.
But, there's a problem with many online writing job boards though.
You take time to craft the perfect writing pitch and send it to what sounds like a dream job, only to find out that job pays pennies per word.
That's right. While I firmly believe job boards are the best way to get started freelance writing, you do have to be more vigilant in sourcing your gigs.
If you feel this is too time consuming, why not consider a premium job board?
Contena is one of the higher quality job boards that I've come across.
My favorite feature of the site is that it tells you how much the pay is for the jobs up front. Other job boards – free ones – don't usually share the budget for writing.
Contena helps me streamline the job process, which allows me to spend more time writing and earning and less time sourcing writing jobs.
How sweet is that?
If you don't have a lot of time for freelance writing or this is your side hustle, learn how Contena job board can help you land writing jobs quicker.
1. Stay Focused
When you sign up for Contena, you will notice there are several amazing opportunities listed.
Don't get distracted by fun postings that aren't in your niche.
For example, I love Kpop music and there were a few Kpop writing jobs that looked cool, but I would have wasted my time since I don't have very many published clips in the field and well, I don't speak Korean! It is best to stick with my field of marketing.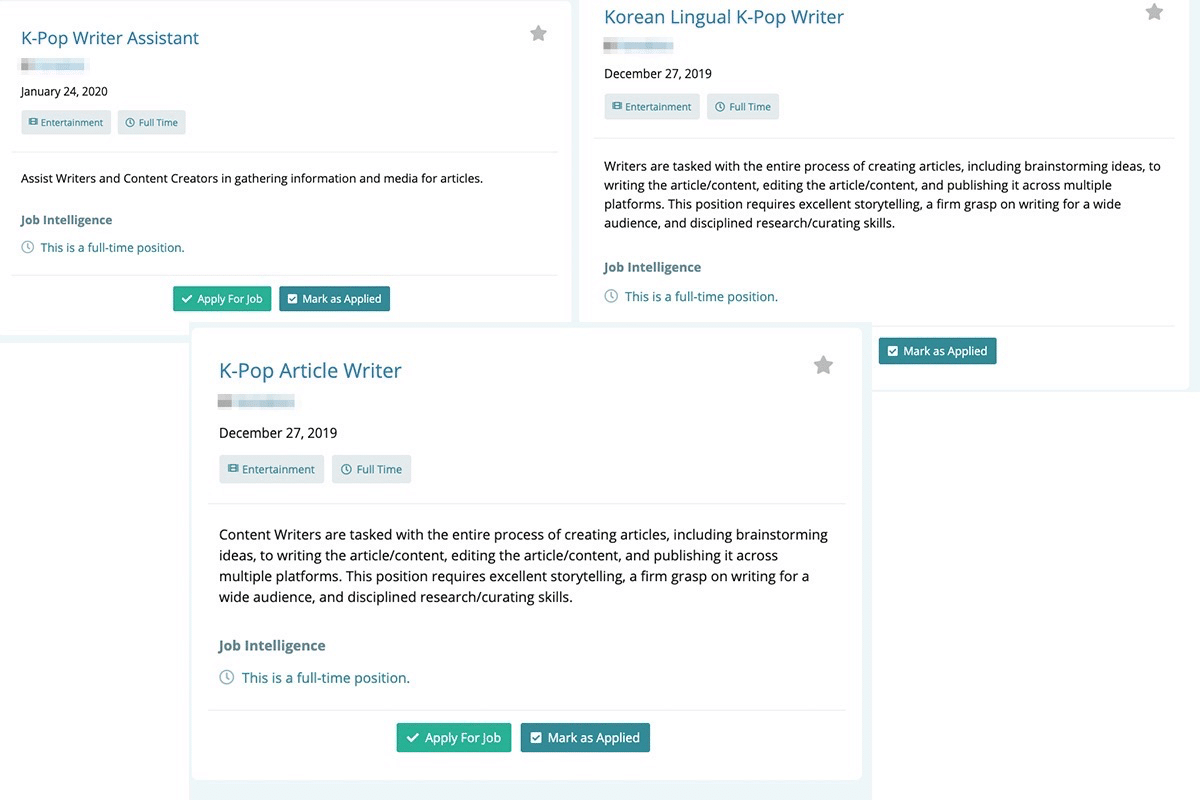 Contena also has different topics and marketing is one of them, making it super easy to find a freelance writing jobs.
But, what's great about this job board and what helps making this a fast way to find a job is that Contena flags low-paying gigs. I can quickly see on the higher paying jobs.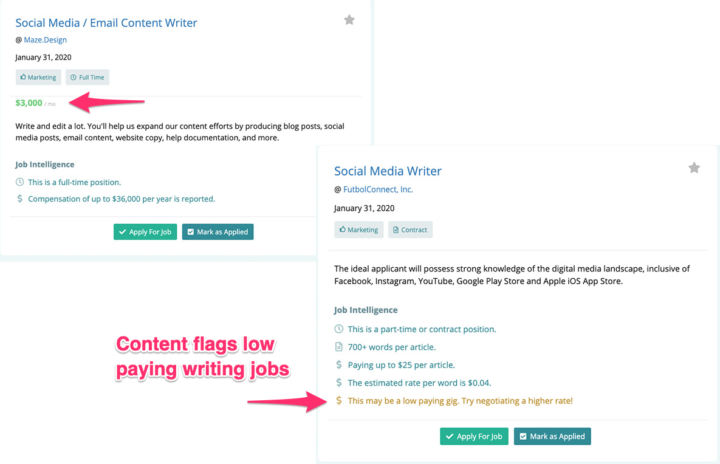 If you are starting out, then you might find that the lower paid jobs are easier to obtain.
However, don't let your rate stay there very long since you want to get to the point of earning a decent monthly income from freelance writing.
2. Pitch Early and Pitch Often
You are against several online freelance writers, so you don't have time to waste.
Check the Contena board daily and pitch to jobs that meet your niche and pay rate daily.
Is there such a thing as pitching to too many jobs? I would say no, and here's why.
Say you apply for 10 writing jobs. Out of these 10, you will probably hear back from five or six (less if you are still building up your experience, more if you are an expert).
Out of these five or six jobs, you are going to probably not like one or two of them.
Either the editor is hard to work with, the scope of work is more than you thought, or the pay rate is higher for the other freelance writing jobs.
If these are not your only job offers, then you can politely turn them down without worry, since you already have other writing jobs lined up.
Also, don't take your pitches to the bank.
Your pitches are not cashable. By this, I mean, don't assume you are going to get the job just because you are the most qualified.
I have interviewed with online editorials where I was clearly qualified, and still did not get the job, either due to my availability or because the editor just preferred a different personality. The key is to keep hustling and keep pitching.
If you need help writing your pitch, check out my video and make sure to subscribe to my Youtube channel.
3. Take Advantage of Job Leads
While Contena's job board is a great starting place, don't forget to look at their job leads section.
This will give you an idea of which publications are currently looking for writers or have looked for writers in the past.
Make sure to filter it per minimum pay to ensure you are weeding out the cheap sites.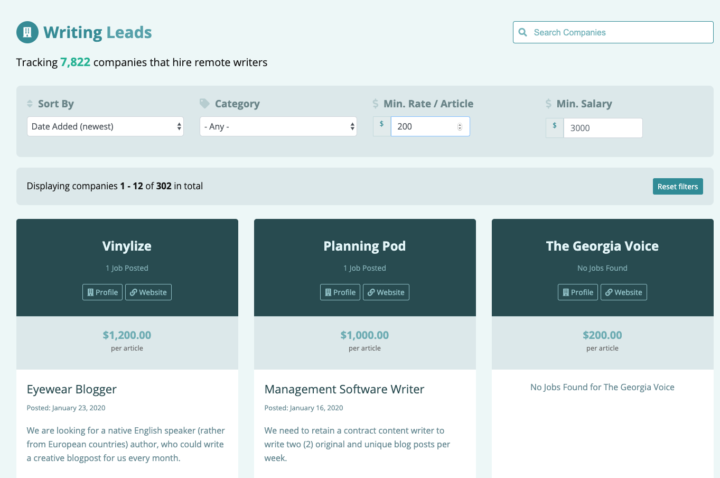 Just because a job lead doesn't have an open writing job doesn't mean they aren't in need of a writer.
One of my mottos is, "Everyone always needs a writer." This belief has scored me plenty of jobs that were never advertised.
4. Look at Past Job Postings
Personally, I try not to look at older job postings, but if you're a new freelance writer and struggling to find any online writing job, then you can use this strategy to pick up some writing gigs.
Contena keeps job postings for two months, and I like to go back to oldest job listings to gather more info on potential clients.
I assume two things when I do this.
First, this company needed a writer and are open to remote workers.
Secondly, not all freelance writers work out, so there is a good chance this company needs another writer now or in the future.
With these two assumptions, I send an email to that company telling them I saw their old job listing and was wondering if they are still in need of a writer.
There is a good chance you will get a reply because you are no longer in competition with hundreds of writers that saw that post two months ago.
Even if the company says they have a writer, you can keep their contact information on file and follow up with them in six months.
5. Take Advantage of Contena Publishing
Contena also has a publishing platform where you can create a profile and create some writing samples. As a new freelance writer, you can get on this platform (for free) and link to this in you pitches if you don't yet have a writer website.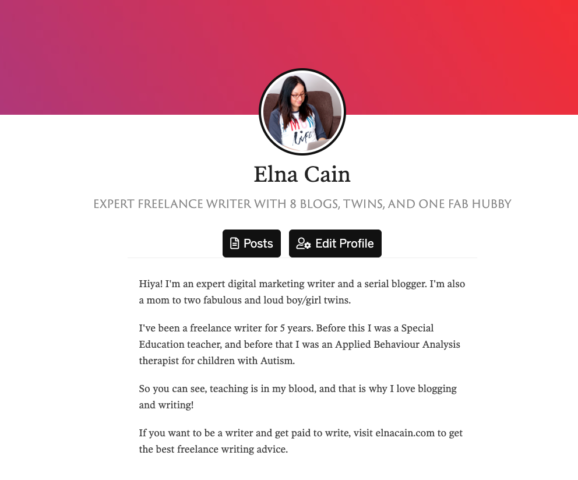 And you never know, down the road having a Contena profile can open the doors to companies viewing your profile (like companies do on Contently).
5. Keep Track of Connections and Pitches
Keep all of your connections and pitches organized.
You can do this by hand, Trello board, or with a freelance writer planner like what I have.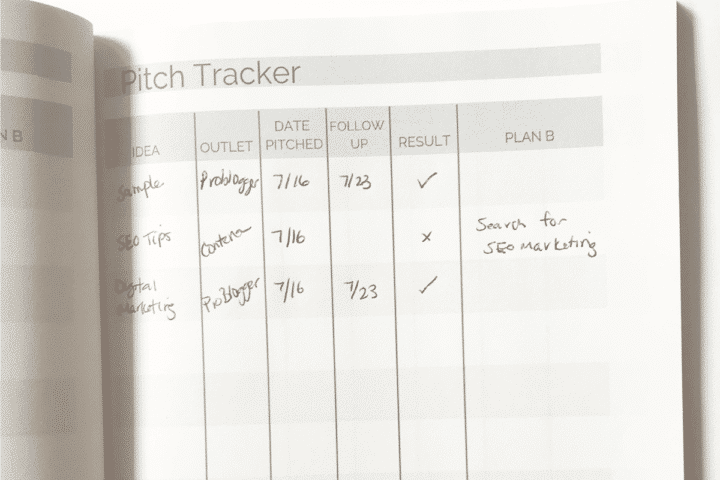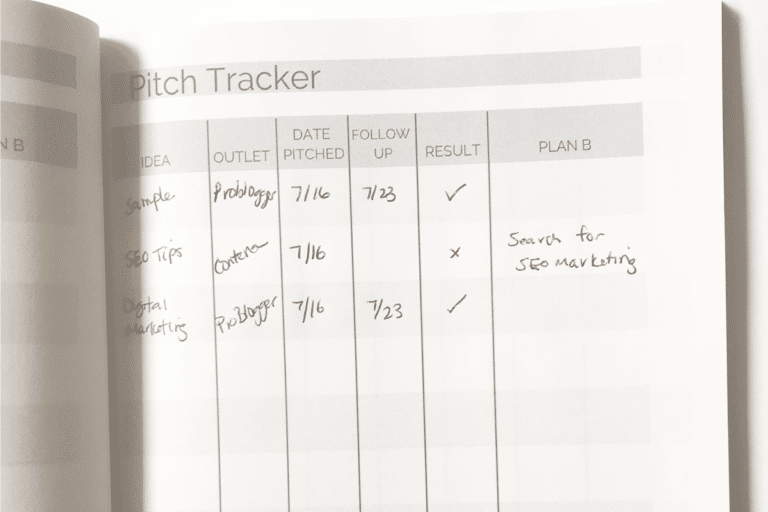 Whatever works for you.
You want to keep track of who you emailed, what you pitched, and who is a future possibility.
The other solution would be to wait three to four months and email them again with a follow-up email.
Land More Writing Jobs With Contena
If you want to land more writing jobs, then you need to perfect your pitch and not get discouraged when you strike out. Over the past decade, I have worked for hundreds of clients, and I have also been turned down by or ignored by three to four times as many potential clients.
And, if you want to take it a step up, then try the Contena job board.
Do as Dory from Finding Nemo would do if she were a writer, just keep pitching!