Do you want to know the difference between successful freelance writers and all the others trying to get paid to write?
You might think it's a full client list or strong negotiation tactics, but it's not.
It's your writer platform.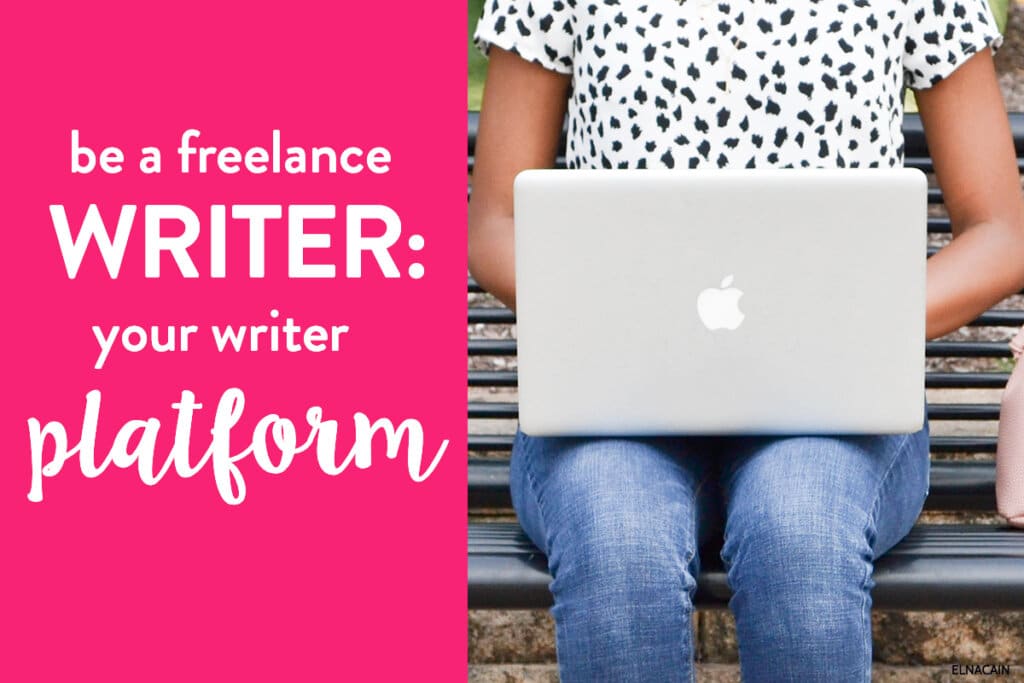 My series, Be a Freelance Writer: A Step-by-Step Approach, will help you – a SAHM, WAHM, part time worker or burned out worker – become a sought after freelance writer.
Using my approach, I will help you turn your hobby or passion into a full blown business.
In Part one, I give you my first three steps you need to do in order to start your freelance writing career.
In Part two, I give you the hard truth about freelance writing so that you can make the decision to venture further.
I also share how to start your platform and portfolio as a new writer!
And in this post, I will go into detail about the biggest thing you need to make it as a freelance writer – establishing your writer platform.
What is Your Writer Platform?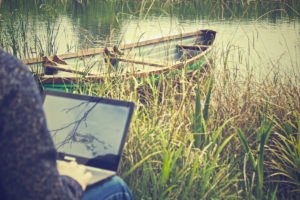 Essentially, your writer platform is a tool to help promote and market your services.
It's how you reach your readers and new clients. There are many ways to go about building your writer platform, but I will tell you the steps I did to get to where I am now.
But, first, why is having a writer platform important to freelance writers?
A writer platform will help you build:
•Your brand as a freelance writer
•Your credibility
•Your reputation
•Your visibility
•Your audience
•Your authority status as an expert in your field
All of these points are important to future clients.
They want to know they are hiring someone who is reputable (glowing testimonials, transparency online and professional persona), has some authoritative clout (your content is on popular websites and you are networking with influencers in your industry) and has a strong social presence online.
Without a writer platform, you're going to have a tough time showing new clients you have a successful business (even if you are just starting out. You can portray yourself as if you already "have it." Fake it till you make it mentality).
Have the Clients Come to You
In the world of freelancing, there's a phrase that is all too common with everyone: Always be hustling.
This means you are constantly promoting your content, marketing your services, applying to job ads and guest posting on a regular basis.
Wouldn't you like, though, to not have to constantly hustle your little butt off? Wouldn't it be easier to have the client come to you?
That's exactly what your writer platform will help you with – your inbound marketing strategy.
When you have all the little things lined up, you'll have no shortage of clients contacting you for their content needs.
Now you're in the position to pick and choose who you want to work with.
Having a writer platform also allows you to quickly raise your rates since you will have more work than you can handle and can choose to work with the clients that meet your rates.
This is the ideal situation, isn't it? To build your brand as a freelance writer so that you are always in demand.
So, how do you start your writer platform? Here are the steps I took to get Innovative Ink up and running.
The Beginnings of Branding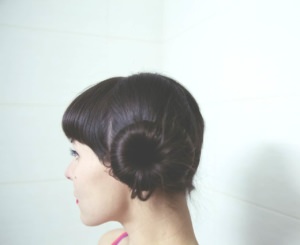 The first thing you should do is to create a personal brand to maximize your odds of success. Your personal brand is,
[T]he process by which individuals and entrepreneurs differentiate themselves and stand out from a crowd by identifying and articulating their unique value proposition, whether professional or personal, and then leveraging it across platforms with a consistent message and image to achieve a specific goal.
So, where can you add a little personal branding to your freelance writing business? Here are three things I did to create my personal brand as a way to stand out:
1. Create a Name for Yourself
Have you picked out a business name yet?
If you do a quick search of "freelance writer for hire," the first thing you'll notice is, many writers use their name and others use a business name like I have.
Are there any advantages to using your name?
Future prospects might have an easier time remembering your name, rather than your business name and personal name.
You are instantly recognizable in the freelance writing/blogging world.
If you wanted to diversify your business (coaching, graphic designing etc…) it could all fall under your name quite easily.
Some examples include:
But, there are some downsides to using your name for your business:
What happens if you get married or divorced? You're stuck with that name or else you have to re-brand.
Off the bat, no one would know what you do. Are you a blogger? Logo designer? Inspirational coach?
You could do a variation of your name by adding writes, writer, freelance, pen, ink etc…
Examples include:
ElnaWrites.com
What if you can't use your name or variation of your name? The next best thing is to use a business name.
There's nothing wrong with using a business name – in fact, there are some good things about using one:
It can make you appear more professional. Maybe a new client may think you are the "real thing" and not some SAHM working in her bedroom.
You can expand your business. While this is also true with using your name, using a business name lends you to having more credibility and authority (some people prefer working with a company and not a person – even if it's just you doing everything).
Here are some successful freelance writers that use a business name:
Lorraine Reguly – WordingWell.com
Lauren Tharp – LittleZotz.com
2. Take a Professional Looking Headshot
A true branding element of any business is knowing the people behind it. This is no different for your business.
Having a headshot greet future prospects on your homepage adds:
A personal element. Showing your face makes the interaction between a new client and yourself more personable.
A level of trust. It's hard to give away your hard-earned money to someone you don't know what they look like.
Credibility. Having a photo of you proves to future clients that there's a real person to this business.
Another branding element. Use your headshot for everything: your writer website, social media profiles, gravatar, and author bio picture.
So, do you have to spend hundreds of dollars for a professional looking headshot?
Absolutely not!
I'm all for saving your money and boostrapping your business.
My headshot was taken by my husband using his iPhone.
Make sure to find a headshot that you like because this will be a strong branding element of your business. It's okay to change it, but don't do it all the time. Once or twice a year should be fine.
3. Create a Strong Social Presence
Are you taking advantage of social media? Your readers, future clients and your clients' readers all hang out on social media.
This is a great tool to help establish your freelance writer platform by exposing your business to people on social media.
There are other ways to expose your business online. Let's look at a few ways:
Have Profiles on the Top 5 Social Media Sites
Have profiles on:
LinkedIn
Facebook
Twitter
TikTok
Pinterest
Some tips to maximizing your social media presence:
Fill out your profile completely
Use business accounts when you can. For instance, Facebook and Pinterest both offer free upgrades to business accounts.
Use the same headshot and image (logo or photo) for every social media profile.
Make sure your images are optimized for each social media platform. Take a look at my post How Do I Set Myself Apart as a Freelance Writer to see exact dimensions for each platform.
Invest Some Time to Blogger Outreach
What is blogger outreach? In regards to freelance writers it's forming blogging relationships with other bloggers, influencers and freelance writers in your industry.
People like WAHM bloggers and those who give blogging advice should be on your list for networking.
Read their blog posts, follow them on social media and share their content. Learn from them as well and comment on their posts as much as you can.
It's also very important to connect with influencers in your industry. Other bloggers like Sue Ann Dunlevie of Successful Blogging and freelance writers like Carol Tice of Make a Living Writing can help you land client gigs, guest posts and build up your authority as someone who is sought after.
How? By being in their radar, they will remember you if they or someone they know needs content services.
And finally, it's super important to network with other freelance writers. They can:
Refer business to you
Lend an ear when you have a problem
Offer you work (sub-contract work or design work)
Help you promote your content
Give you testimonials when you first start out
So, spend some time networking with other fellow bloggers in your niche and developing relationships with them.
Spread Your Brand With Commenting
One aspect of blogger outreach is to comment on other blogs. This helps get you noticed and if you end up commenting on blogs that have a plugin, you can leave a link to a blog post.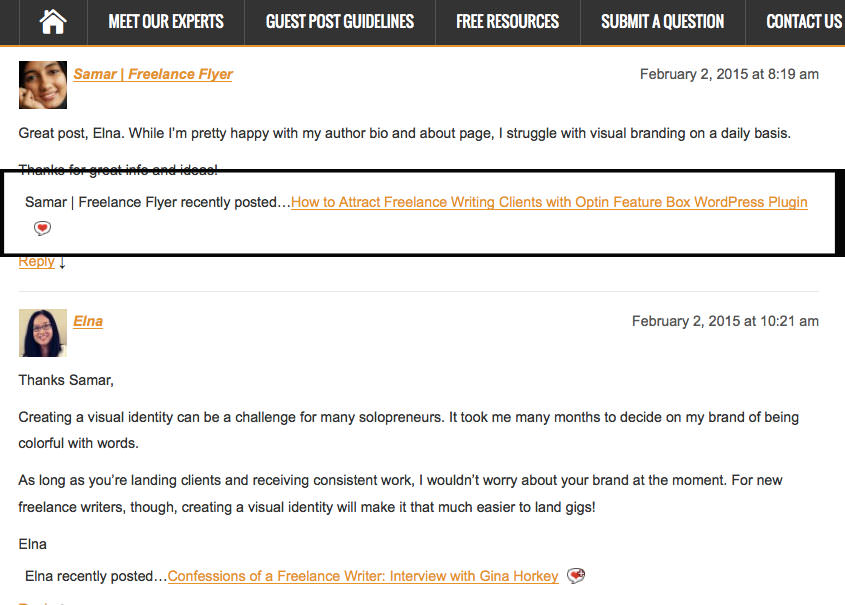 This sends traffic to your writer website helping you become more visible online.
Some points to consider when you leave comments on other people's blogs:
Add some insight in your comments. Don't comment for the sake of commenting; instead, offer your opinion, advice or story as it relates to the post. This will help build your credibility as someone who knows about the topic on hand.
Try to be the first to leave a comment. This ensures more people will see your comment, especially if it's a quality comment.
Don't be afraid to go against the grain. If you see everyone leaving a comment on how great the post is, but you feel otherwise, don't be afraid to voice your opinion. If you do it in a polite way that doesn't offend or ridicule the writer, you will open up a dialogue. This will get your noticed quickly.
Building Your Writer Platform Takes Time
There are many elements to your writer platform. These are only a few elements to get you going.
As you set up your writer website, logo and decide on a unique selling point, you will be on your way to landing that first high-paying writing gig.
And, I will walk you through it, one step at a time.
In my next post I will talk about your writer website and how to create a winning website that will attract clients.
Until then, let me know in the comments what you've done to establish your writer platform. Or, if you are new, tell me what you will do first.
Please Pin me!