As a new freelance writer, you want to get noticed, right?
This is your time to shine, attract your ideal client and make some money.
You know the best way to do this is to show what you're capable of – and the easiest way to do this is with a portfolio.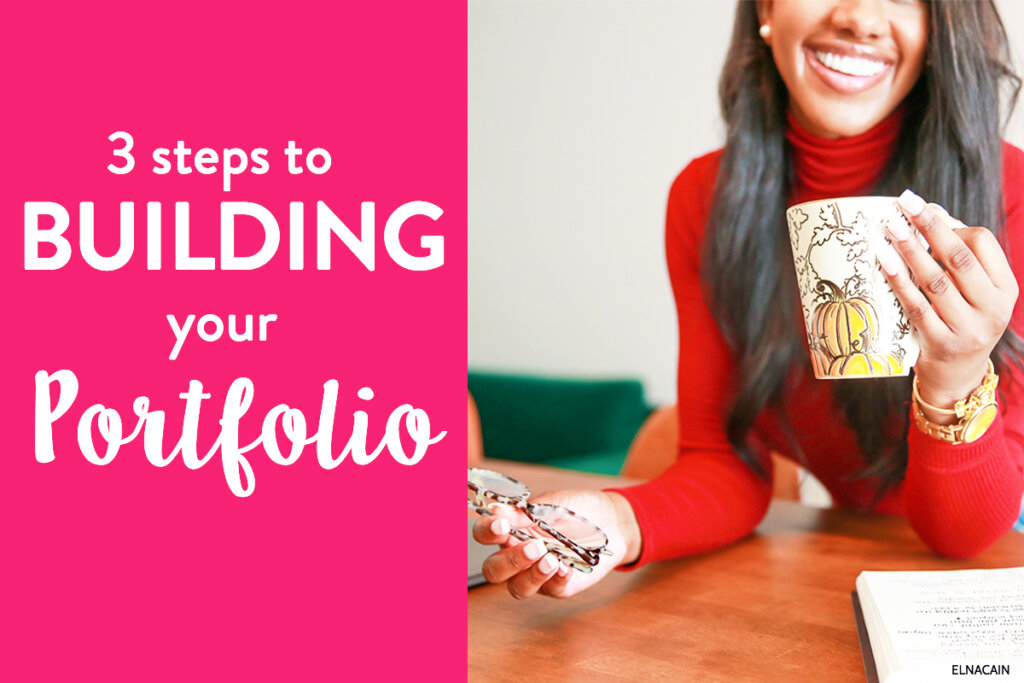 A portfolio is a collection of all your clips, or published work, in one easy to find location for prospects to view.
While there are many different ways to display your portfolio, I feel the best way is on your writer website.
So, now that you know you need a portfolio – if you are freelance writer – how the heck do you secure clips if no one is hiring you?
This post is part of a series called Be a Freelance Writer. If you are a SAHM, WAHM, part-time worker or someone who just wants a change, then my step-by-step approach can help you become a freelance writer.
I kicked off the series with 3 key steps you need to break into freelance writing.
Be a Freelance Writer: Do You Have It in You? tells the hard truth about being a freelance writer.
Be a Freelance Writer: Your Writer Platform gives you the key ingredients to start building your platform and brand.
My most recent post, Be a Freelance Writer: Your Writer Website gives proven tips on how to create a writer website to attract high-paying clients.
And, in this post, I will give you the three steps I used to start building my portfolio. It didn't take me long to have a couple clips to showcase and once I did, it was much easier to prove to prospects that I was a freelance writer.
So, let's get started. How can you build your portfolio if you don't have any clients? Here's my 3 step approach.
1. Start a Blog
One of the easiest and fastest ways to find clips for your portfolio is with your own blog. If you already don't know, having a blog for your freelance writing business is a must.
A blog can not only help you build your portfolio, but it also can help you:
Become a better writer overall
With getting your page ranked on Google and other search engines. Incorporating SEO tactics like using industry related keywords will help you get your post indexed
With having content to promote. Social media is one of the best places to promote your content and if you have a blog, you immediately have something to share
Build a loyal audience. People will start to come to your blog because you update it regularly and have interesting and share-worthy content
So, you see, a blog is a lot more than clips to promote.
*** To help you start a blog, I have a great post + video tutorial to help you so check it out!
Before starting a blog, decide what you want to write about. Some freelance writers choose to write about other things besides their business. Their niche may be parenting, so their blog focuses on different parenting techniques.
Other freelance writers choose to have a business blog and write about their business. My blog primarily discusses freelance writing, blogging and being a WAHM – topics around my business.
Still others have a blog targeted for their clients. They provide useful tips for small business and start ups.
Whatever you do end up choosing, pick a writing niche or a theme and stick to it.
Once you have a couple posts up, use those as writing samples when you pitch to various job ads while you build your portfolio in other ways.
2. Guest Post
Do you know what guest posting is? It basically is having a blog post with your author bio on someone else's blog.
Ideally, you want to guest post on sites that:
You enjoy reading
Are in your niche
You eventually want to get paid for writing (so, if you want to get paid for writing about health topics, pitch to health sites)
Most guest post spots don't pay for your content. There are some, though, that do pay and here are some links to get you started:
Personally, all my guest posts have been unpaid and I haven't yet explored paid guest posts.
I chose not to because for me, I was more interested in popular sites with high authority like Psych Central or Brazen Careerist to guest post on, not sites that paid.
But, it's still a great way to build your portfolio and make some money from it too! A definite Win-Win.
Besides paid guest posts, you can contribute your content for free on many websites. Here is a small list:
3. Contribute Regularly to a Site
The final thing I did to build my portfolio is to contribute blog posts to various niche sites. What this means is, I provide content on a regular basis to sites that I enjoy writing for.
I've been a contributor for FreelancerFAQs and TweakYourBiz.
FreelancerFAQs is a great place to show my credibility as a legitimate freelance writer. It's a new site and I'm passionate about it since I'm the owner. So, I feel it's necessary to contribute.
TweakYourBiz is a high authority business news site that provides marketing advice to B2B and B2C companies. Since I enjoy writing about digital marketing, my contributions have been mostly about that.
What's great about these types of guest posting is you get an author page with your author bio and links to all your contributions for that site.
So, it's pretty easy to give a link in your pitch to various sites you contribute, showing them all your work in one or two spots.
If you're interested in contributing make sure:
It's fairly high authority (i.e. the site gets a lot of traffic and social shares)
It's something you want to get paid for. So, if you contribute to a health site, you will probably receive queries for health writing
It's your best writing since many people will view it
Show Clients Your Best Work
Building your portfolio shouldn't be difficult. With lots of websites offering guest posting and the ease at which starting a blog is, securing a clip hasn't been easier.
These three steps are the exact steps I took to start building my portfolio. It's a great feeling when your first guest post is accepted and published.
So, if you need to build your portfolio, start with these three steps! Soon enough you will land your first client and be able to showcase your client work on your portfolio too.
So, what are you waiting for? Put up a blog post, write a guest post and contribute to a blog!
Tell me, how did you start building your portfolio?