Are you racking your brain trying to come up with things to write about for your first sample piece?
In order to stand out from the crowd, you want to make sure you are creating writing samples based on interesting topics that appeal to freelance writing jobs you are pitching to.
Even if you're not pitching, it's important to have strong writing pieces for your portfolio – you never know when a freelance client may stop by your writer's website and take a look at what you've got!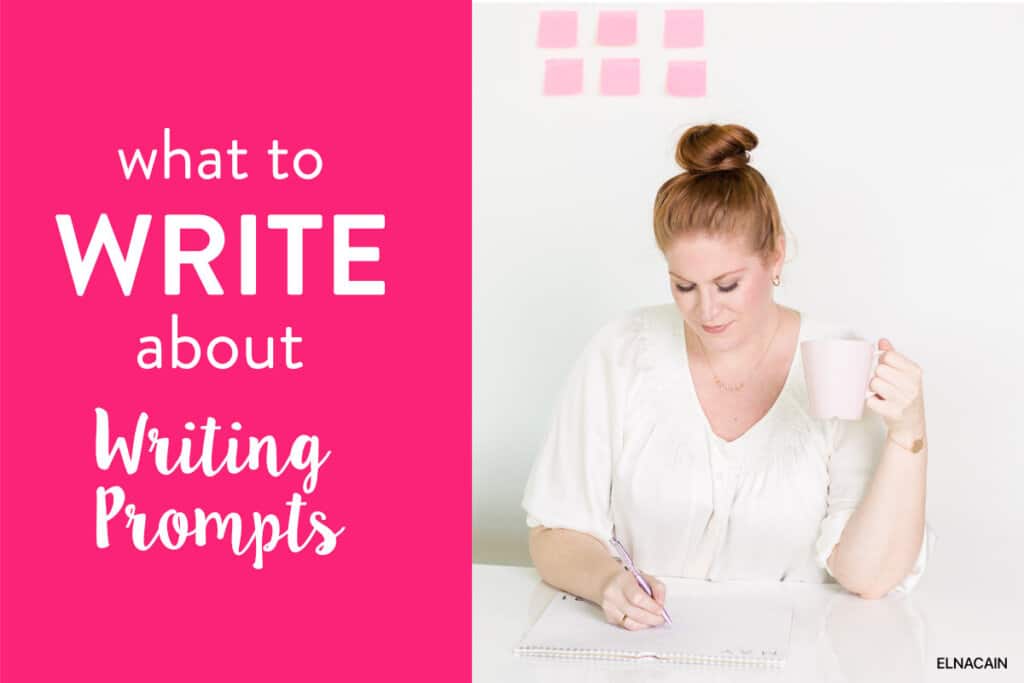 That's why I put together this list of things to write about for your first writing sample.
The topics I've included span across a range of niches and many of them can be used for multiple niches.
Let's start by looking at what a writing prompt is.
What is a Writing Prompt?
In the world of writing, a writing prompt is a way for writers to practice their writing skills and expand their creativity.
In the world of freelance writing, it's also a great way to create sample pieces for your portfolio and pitches for prospective clients!
When you are coming up with things to write about, you want to leverage your content so that you don't have to create hundreds of writing samples.
You can use each writing sample in a couple of writing niches and in different types of writing.
You can check out my list of booming writing niches to get an idea of the types of topics you can write about!
You also want to make sure you are adding as much value to your writing samples as possible.
For example, when you are creating writing pitches for prospective online jobs, look at ways you can weave in products and services.
For example, you could write about the best tools for editing your content. In that post you would list all the tools and your freelance writing client would add their special affiliate link to those tools, thereby generating income day in and day out.
Who wouldn't want that?
Allowing clients to monetize the content you write for them adds value to your writing services and makes you more appealing!
Also, think about topics where you can get a good word count.
Long-form content has proven to be highly valuable – it improves organic reach and tends to get more social shares.
Remember, your writing samples are a way to let potential clients know exactly what you are capable of.
Use them to let your skills and talents shine!
20 Things to Write About For Your First Writing Sample
If you don't have the time to read this post, check out my Youtube video.
Writing Prompt #1: What is the Best Video Conferencing Tool for Remote Workers?
Working remotely from home is huge right now.
Tapping into relevant news allows you to create writing samples based on more interesting topics.
Write about video conferencing tools like Zoom and Slack – they are blooming up right now due to social distancing!
Do your research on Google and focus on conferencing tools that are relevant.
You can also organize your writing sample to display the pros and cons of each tool.
You're basically writing a mini-review that will help guide the readers toward the service that best suits their needs.
Writing Prompt #2: 49 Budget-Friendly Hobbies Families Can Try
This writing prompt is best both the finance niche as well as the craft/DIY niche.
With more people staying home and wanting to do something creative, hobbies are a booming niche!
A list post like this one is perfect because it's going to be long-form, at least 2000 words for sure.
For the 49 topics, you can include video ideas (embed a YouTube video) and affiliate products.
While this is great for the finance and hobby niche, how can we adapt this for other niches?
Writing Prompt #3: 25 Things Golden Retriever Puppy Owners Need to Know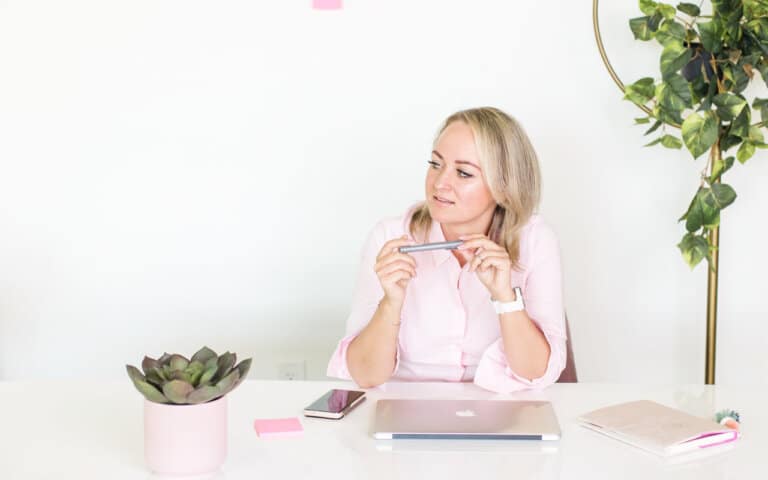 You can, of course, swap golden retriever puppies to any type of pet owner (cats, hamsters, snakes, lizards, etc.) – the writing ideas are endless!
If you want to be a pet industry writer, you can be specific to any type of animal, from dogs to aquatic life, to horses.
Using a template like this one provides animal owners with need-to-know information, so it's relevant to a particular audience – which is exactly the type of content pet industry websites are looking for!
Writing Prompt #4: A Simple Beginner's Guide to Running
You can focus this beginner's guide on running or any sort of health exercise such as weightlifting.
These in-depth guides can be long-form content that walks the reader through the entire process of the topic.
This includes any materials they may need to get started such as creating a schedule, meal planning, and workout gear.
This way, you can include the client's products or services in the content to make the piece even more valuable!
Writing product descriptions and mini-reviews is a great way to create noticeable writing samples.
A client perusing your writer's website may notice your product descriptions and hire you to write them for their shop!
Check out more writing prompts using this template:
A Simple Beginner's Guide to Upcycling Furniture
A Simple Beginner's Guide to Buying a House
A Simple Beginner's Guide to Writing Your First Book
Writing Prompt #5: Free Educational Resources for Kindergartners
Writing about free tools, books, courses, and resources makes the content highly shareable and readable.
The education niche is really popular right now due to homeschooling but you can create a round-up post on any topic that appeals to your potential client.
These types of topics draw in more traffic so this would be highly beneficial to a paying client!
Writing Prompt #6: How Your Stress Can Ruin Your Entrepreneurial Dreams
This writing sample can help you leverage two different writing niches: mental health and career.
By merging this into one writing sample, you can pitch this to different types of industries!
Now more than ever people are starting their own businesses so a topic like this one is super relevant.
Writing Prompt #7: Why a Vision Board Works in Creating the Life You Want
This writing sample also leans toward the mental health niche but it's a specific topic and not a vague idea of mental health.
Focusing on something like a vision board gives you an opportunity to write about something that is appealing to a broad audience.
Go over the details such as setting up the board and what it means to translate your dreams into your future goals.
You can embed ideas from Instagram into your post to add to its value.
Writing Prompt #8: How to Implement an Effective Training Program for Athletes
One form of content that can make you a ton of money is white papers.
White papers can start at $3000 and go up to $10,000 or more! T
his all depends on the industry you are writing for and the complexity of your paper.
If you want to branch into white papers, this is a great topic to start with.
You can write about how to implement an effective training program for athletes and even social workers and sales managers.
You can plug into the ideal target client and industry by structuring a PDF guide based on their niche.
Writing Prompt #9: What is Compound Interest?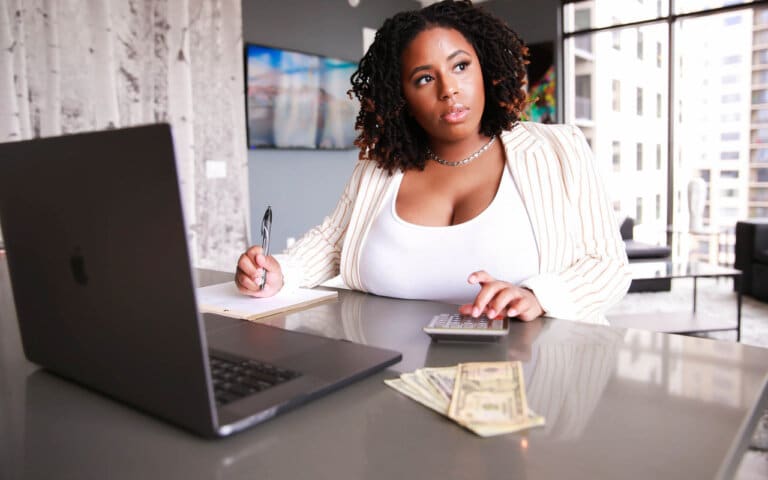 If you're in the financial or banking niche, this writing prompt is specific to a topic in that industry that people may not be aware of.
By asking a question, you're tapping into the reader's curiosity and providing an informative and valuable answer to that question.
Stick to topics that are easy to explain but perhaps not widely known by a larger population.
Writing Prompt #10: How to Price Your Properties as a New Real Estate Agent
"How To" guides are not just written for consumers!
You can provide value and education to industry professionals as well.
This writing prompt focuses on new real estate agents and can provide them with tips and guidance but you can gear a writing sample toward any type of professional if you have expertise in their niche.
Writing Prompt #11: The Best 1000-Piece Puzzles to Cure Boredom
For those who are more on the DIY and creative side, maybe you can do something like this writing prompt.
You can structure the article to focus on 1000-piece puzzles or you can include 500-piece puzzles and work your way up.
This would be a great sample to pitch to big brands that sell these types of products.
This will make a nice Christmas-shopping guide as well as address the boredom of those still under lockdown due to the pandemic – making it relevant as well!
Writing Prompt #12: 8 Changes That Will Happen After the Pandemic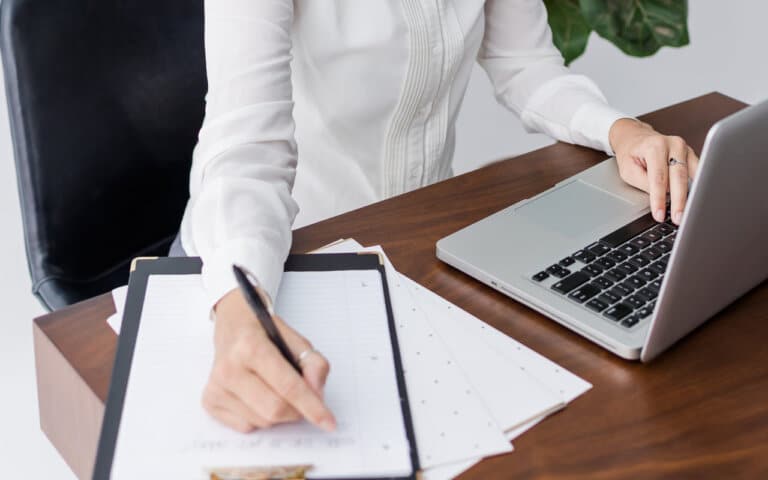 Speaking of the pandemic, here is another relevant writing prompt that will appeal to potential clients. With the world the way it is right now, people are looking for hope as we move toward the cusp of going back to normal.
This is a nice timely piece that you can put on the writing sample page of your writer's website.
Writing Prompt #13: How to Organize Your Deep Freezer for More Items
This writing prompt may seem like a general "how-to" guide but you can certainly make it relevant by gearing it toward pandemic-wise people who are staying at home and want to stock up on food.
Otherwise, this topic can certainly appeal to home decor bloggers, organization gurus, and even those in the appliance industry (think big brands!).
Writing Prompt #14: 18 Proven Email Opt-Ins That Work for Tech Businesses
I couldn't write a post about writing prompts without mentioning the digital marketing niche!
What I love about this topic is that it is specific to tech businesses and offers more than simple email open ideas for bloggers.
Writing Prompt #15: 22 Ways to Motivate Yourself To Do Online Learning
Right now there's a huge influx of kids doing online learning, especially pre-teens and teenagers who are struggling to keep up with their schoolwork from home.
With this topic, you can tailor it to the parenting niche to help parents motivate their kids to do online learning.
Writing Prompt #16: Does Your Business Need a Podcast?
This writing prompt fits nicely into the digital marketing niche and into more specific niches like online entrepreneurship.
I like how this topic asks a question that business owners may have never thought of, piquing their curiosity and attracting them to the article.
Writing Prompt #17: Easy Methods to Winterize Your Home
You can easily swap the topic here to prepare your home for the Spring or Summer depending on the season.
However, many people are interested in how they can protect their homes during the winter and save money on their heating bills.
But if you want to switch out the seasons, you can focus on things like how to clean up your lawn in the Spring or how to keep your home cool in the Summer.
This topic works well for the home decor and organization niche.
Writing Prompt #18: How to Use Zoom as a Beginner
Going back to the idea of video conferencing tools, you can give this topic a more narrow focus by looking at how specifically to use Zoom by providing a step-by-step process.
This type of sample is great for a lot of clients that need a writer who can break down topics easily.
Use this type of writing prompt to demonstrate your ability to do this and market this style of writing to potential leads.
Writing Prompt #19: 9 Popular Foods in Germany
For this writing prompt, you can use whatever country you want and use this topic to lean toward the travel or restaurant niche.
You can choose a foreign country or write about the unique foods available where you live!
Writing Prompt #20: The Top Signs a Couple is Headed for Divorce
This topic is geared toward the relationship and marriage niche and can be made highly relevant by connecting it to the current pandemic.
Use stats to demonstrate the increase in divorce rates due to the pandemic as well as signs that psychologists or people are seeing in their relationships.
Phewf! There You Go!
That's quite a list of things to write about but it will definitely get you started on coming up with some interesting topics to pitch to potential freelance writing gigs!
And, this is a great way to stave off writer's block once you land some amazing writing jobs.
If you have some writing ideas you'd like to share, drop them in the comments below!