Pretty defeating thought ain't it?
Thinking that there are too many freelance writers out there makes you also think what's the point in starting a freelance writing business?
I became a freelance writer three years ago and there were a lot of writers trying to land a freelance writing job at that time also.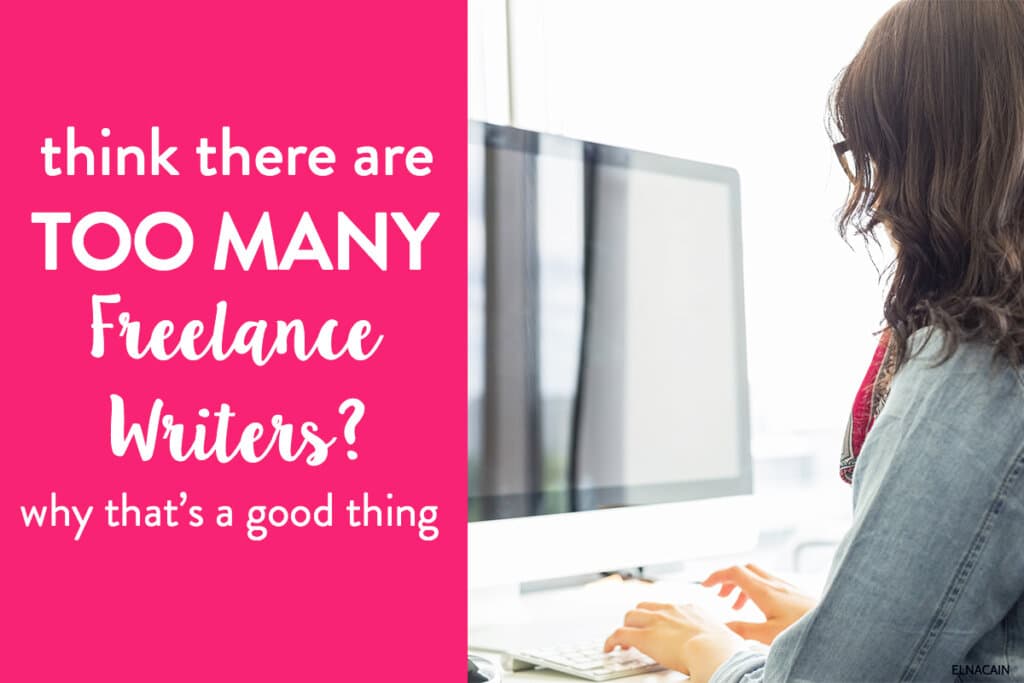 So, how did I stand out from the pack?
And, more importantly, how can you position yourself as the writer for businesses amongst the sea of other potential qualified freelance writers?
Let's break this down a bit and ensure that there really is no competition in being a freelance writer. This is is the wrong mindset.
Freelancer Stats
If you search on Google about freelancing stats, you will notice that there is a great influx of freelancers! According to Freelancing in America 2017, there are over 57M freelancers right now.
And by 2027, the majority workforce in the US will be freelancers. It looks like working from home will be a normal thing in the next ten years.
That's a great thing for us. And just remember these aren't all freelance writers either. A freelancer can be a:
Virtual assistant
Graphic designer
Copywriter
Marketer
Online tutoring
Photographer
And more!
By the looks of it, it DOES seem like there will be TOO many of us. I know, it looks like that, but in reality, there is more to this equation than just how many of us become a freelancer.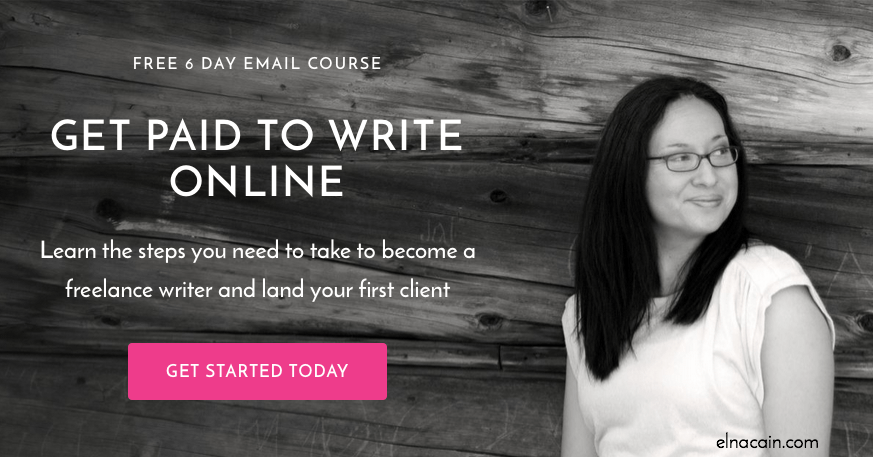 Not everyone will succeed. I've learned that many don't make it past the first year. Others find different avenues for monetization. This happened to me. While I'm still a freelance writer, I'm more of a course creator and affiliate marketer.
While the study did mention that a concern for freelancers is the unpredictability of a stable income, more and more of us are becoming six-figure freelancers.
And it is possible to make a living as a freelance writer. I'm doing it and many of my students are too!
So, even though there are many more freelancers this year than last year and there will continue to be more, there will also be more work available.
New Online Businesses Pop Up Every Day
Every day new blogs and new businesses pop up in the millions. As of right now, this live counter is showing that there are 2.7M blog posts that have been published – and it's not even the end of the day!
Many of these blog posts are on business blogs.
This is good for freelance writers. Businesses online are relying more and more on content to market their business. Here are just a few stats:
55% of marketers rely on content for their inbound marketing strategy
Companies that publish up to 16 blog posts a month receive 3.5 times more traffic and 4.5 times more leads than if they published four or less blog posts a month
Businesses that use content marketing rather than paid search, get 3 times more leads
And these stats don't even include new businesses that start a brick mortar shop and then later have an eCommerce store online.
Every day new businesses crop up and more established businesses invest in lead generation tactics like using content marketing to help grow their business.
When you think like this, then you know how valuable WE are to THEM!
Many business owners and marketers aren't effective writers. It takes them too long to write 1k words and they often have blog writing at the end of their to-do list. It's much easier for them to hire out writing than it is for them to write it themselves. And many high-paying clients know this.
So, you're new to freelance writing and you want to get paid to write. Knowing this, how can you position yourself to stand out?
Focus On Your USP to Land Gigs
The title of this post is why having too many freelance writers is a good thing.
When you look at the stats, you can see that new freelance writers that do this the right way, have a greater chance at landing gigs. Here is a recent testimonial from one of my Writeto1k students.

With new businesses cropping up every day, it doesn't have to be that difficult to land a freelance writing gig.
But, if you're struggling, I suspect you are lacking a great tool in your disposal.
This is your unique selling point – USP.
Why would a businesses hire YOU over me? Or YOU over another writer in the same niche? To have a unique selling point, you need to dig deep and figure out what makes you and your writing stand out.
A lot of your USP also stems from:
Your actual writing (samples)
Your brand (how you present yourself online)
Your website (how you sell yourself)
Your professionalism (promptness, courtesy, mindfulness and more)
When you can do this effectively, it doesn't matter how many new freelance writers start a business. Businesses want to work with YOU and no one else.
I've developed my USP and many clients tell me I'm their go-to writer. I'm not saying this to boast, just showing you how very effective this is. When you are the one clients want, you can charge a premium for your content.
So, let's break this down for you – how do you start creating the need for others to hire you and only you?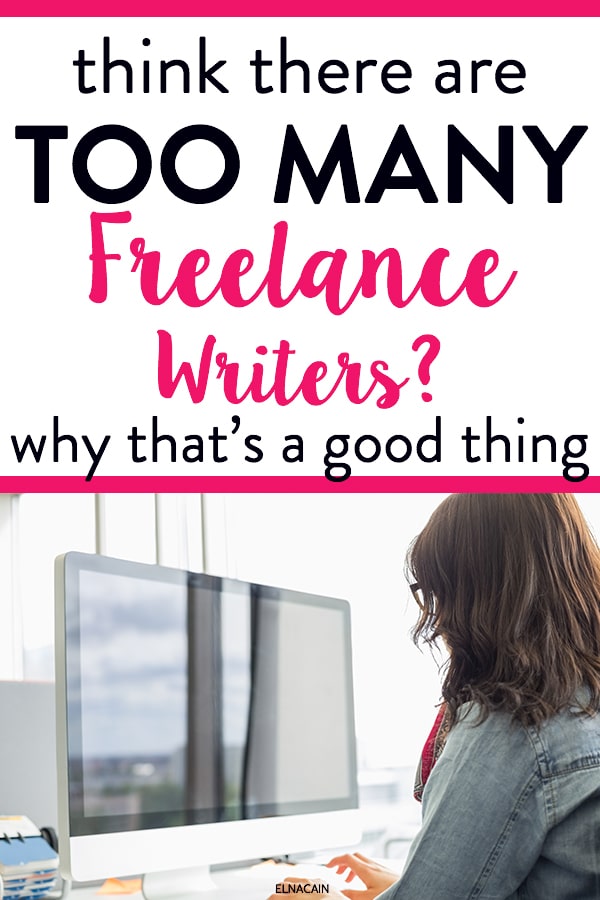 1. Your Writing
Your writing is one of the best ways to show how unique you are. It infuses your personality and hints a bit at the type of person you are.
Are you more analytical?
Are you more conforming?
Are you humorous?
Are you chatty?
These attributes can help you create your writing voice.
I know at times I can be "chatty" in my writing, but I feel it's more of a conversation I have with my audience and clients seems to be highly attractive to this engaging type of writing I do.

And the best way to nurture your writing voice is to write every day. Creating a writing routine around your day can help you hone your skills and become a better writer over time.
But, remember, the type of writing you should be doing is writing that helps your freelance writing business. These are informational types of content or blog posts or emails or press releases.
When you write in the type of service you are marketing, you will find your writing voice for your clients.
2. Your Brand
Your brand is your writer platform. It's what everyone "sees" online. How do you present yourself online?
Some writers want you to see them as a creative person. Their profiles and website will show their creativity. You can show your brand through visual elements like your logo, your headshot, and your email address and/or signature.
Coupled with your writing voice, your brand will soon reveal itself when you have all the elements.
3. Your Website
Your website can help visualize your brand very effectively.
When I first started I wanted to have a lot of color and show my personality that way.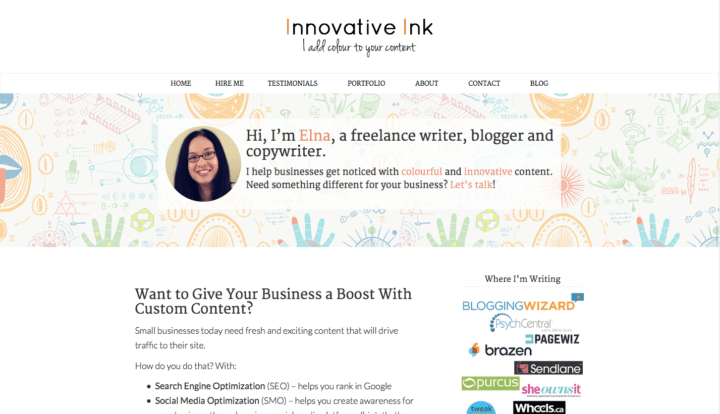 But my website brand has evolved to be more streamlined and simple. I want my copy to jump out when they land on my writer website.
If you need help customizing your website, check out my video course, Writer Website in a Weekend.
4. Your Professionalism
I strongly feel that being professional in this business can get you really far.
I've always adopted the idea to wow my clients by beating deadlines, being available always and giving them the best type of content I can.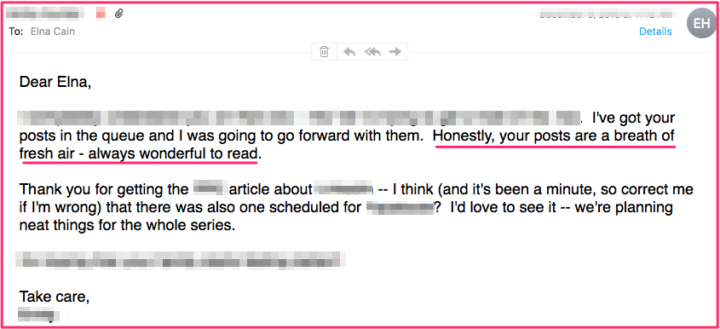 I personally work with other freelance writers and even other mom bloggers and I know the ones I can rely on based on their professionalism and content.
The One Thing Every Writer Has
Your USP can help you land gig after gig even if you feel there are too many freelance writers right now.
When you can carve out a spot in this online world, you will get noticed. Businesses will seek you out and when that happens, it will be a great day for you!
Let me know in the comments what you do to stand out and land those gigs!
Click the Image Below and Land Your First Freelance Writing Client as a New Writer