Is Fiverr and Upwork the only places to find resume writing jobs? I'm here to tell you no!
There are many other places to check if you want to make money writing resumes.
I'll share with you the best job sites and give you help on getting started with resume writing – like the exact types of resumes to write to land a job!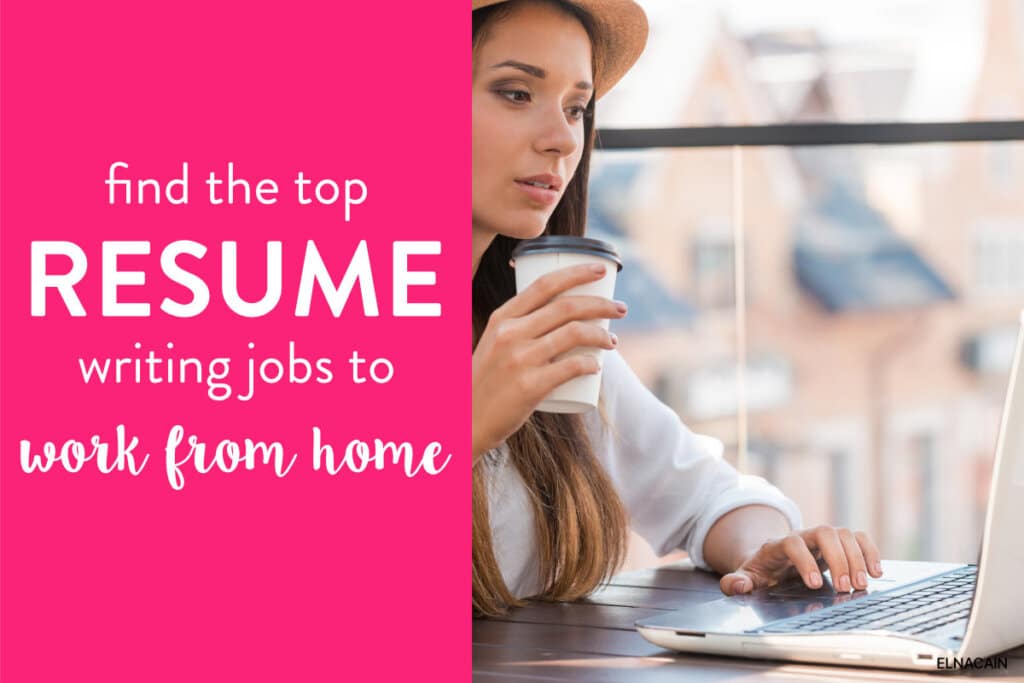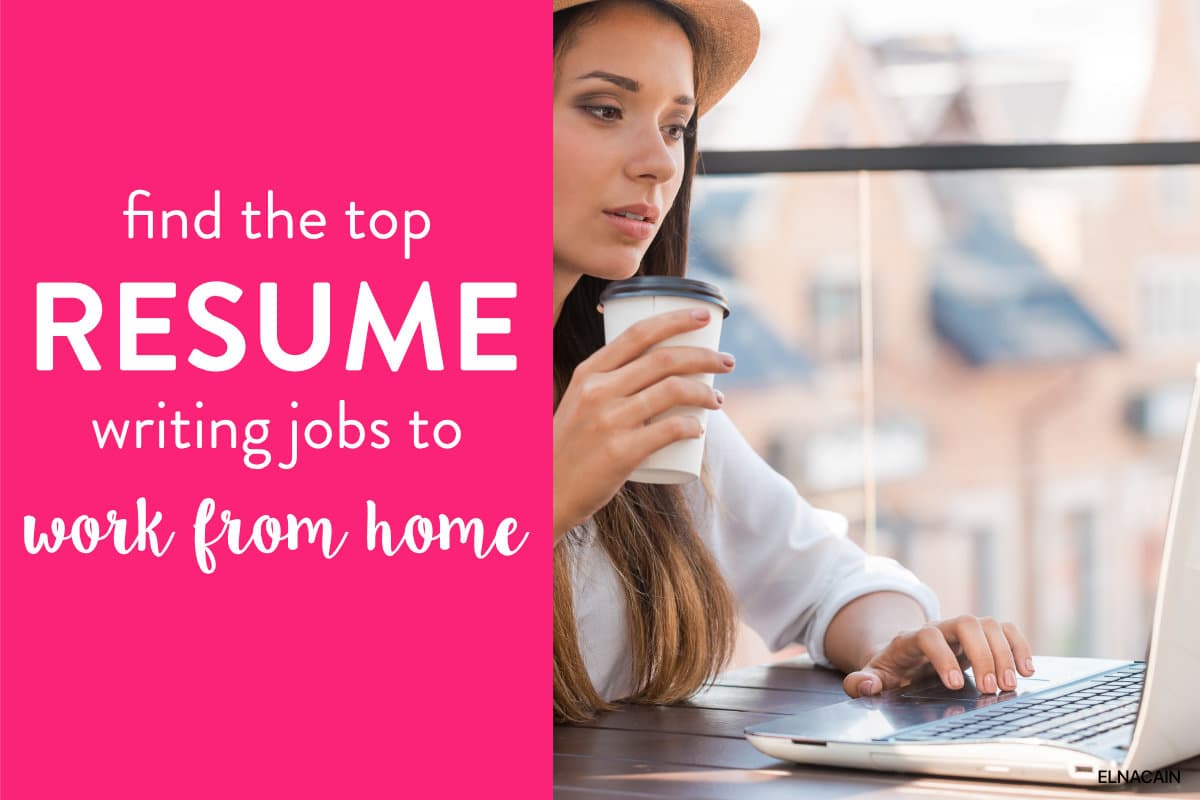 Nobody spends money getting other people to write their resumes – or do they?
Well, apparently, in the United States, the market size for resume writing and improvement is around $268 million dollars with almost 3000 professionals writing resumes!
That's got to tell you something right there.
But resumes are just simple pieces of paper detailing your work history, right? They should be easy to write, right?
The truth is, many companies decide whether or not they want to hire you based on your resume alone.
And, in reality, many hiring hiring managers spend less than 30 seconds looking at your resume.
That means if a resume is cluttered, poorly formatting and written, candidates who could very well be perfect for the position don't even stand a chance.
Cue the resume writer!
This is why people all over the world are willing to pay skilled and experienced writers to create a clear, concise and well-written resume that will increase their chances of getting an interview.
Do you think you have what it takes? Keep reading to learn more about, what resume writing entails as well as where to find resume writing jobs for beginners and so much more!
What Exactly Are Resume Writing Jobs?
Resume writing jobs involve creating professional resumes for paying clients.
Here's an example of a resume (mock-up):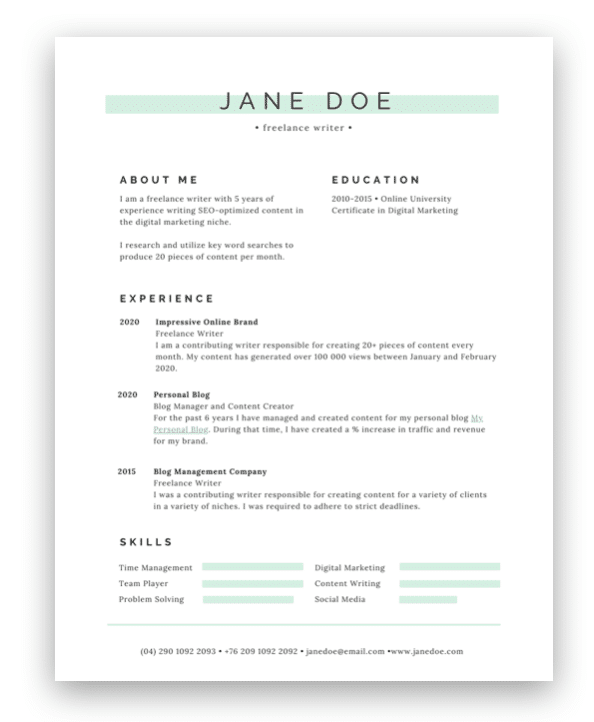 People are hiring your services to present their qualifications, expertise and experience in a why that will satisfy the hiring company and get them the job.
This involves not only writing the words but determining what to put on it, how to format it and what type of resume design to use.
You don't have to worry, you don't have to be a technical writer to write a professional resume.
For example, you may have to use industry-specific terms, depending on where the client is applying. Therefore, you need to be able to research the company and understand what they are looking for before tailoring the client's history and skills to the position.
Also, you need to know how to format resumes. Some companies may request word documents while others prefer PDFs.
The advantage of getting into resume writing is that you can expand your services to include writing cover letters, preparing candidates for job interviews and providing career coaching!
Plus, starting a resume writing service requires very little in start-up costs and can be done from home on a full-time or part-time basis.
Where to Find Resume Writing Jobs for Beginners
Now that you know what is resume writing, it's time to look at where to find these resume writing jobs!
Keep in mind that, as you gain more experience as a content writer, you can start applying for sites that specialize in resume writing services.
For now, check out these places to find professional resume writers jobs when you're just starting out.
1. PeoplePerHour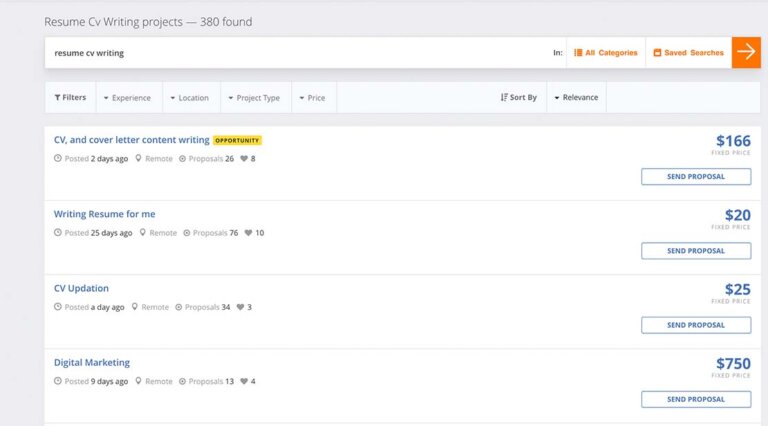 PeoplePerHour is an online platform that gives a job seeker access to freelance workers. As a resume writer, you simply sign up, create your profile, and send bids and proposals to potential clients.
Like Fiverr, PeoplePerHour allows you to receieve reviews for your work.
This way, you can develop and grow your skills while collecting feedback and testimonials.
2. WriteZillas
WriteZillas is a site for freelance writers that allows you to browse available gigs and choose the jobs you want to apply to – which includes plenty of resume writing jobs.
Their only requirements are that you have excellent writing skills, access to a computer and the ability to meet deadlines.
3. Fiverr
When you are just starting out as a resume writer, I would suggest getting your feet wet on Fiverr! No, you're not going to make lots of money on Fiverr, but it's a great way to get your foot in the door and gain some experience.
On Fiverr, you simply list your resume writing service, or "gig", and price and wait for clients to place orders.
Plus, the more positive reviews you get, the more your services will be promoted by Fiverr and the more exposure you'll get – along with amazing testimonials!
4. WriterBay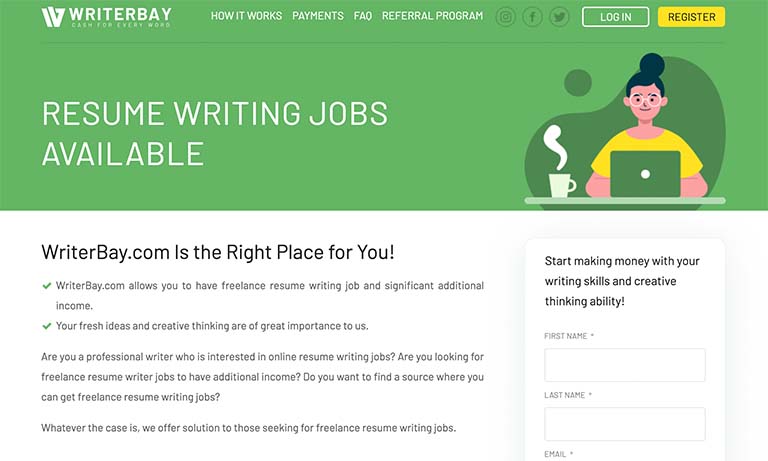 If you have a Bachelor's degree in any field, you can find resume writing jobs on WriterBay. They offer a flexible work schedule with full-time and part-time hours.
Other than having a Bachelor's degree, all you need is to do is pass their grammar and formatting styles tests and write a sample essay for your application.
By the end of it you'll be a professional resume writer!
5. Upwork
Another low-pay "foot-in-the-door" option is finding freelance resume writing jobs on Upwork. Upwork does a great job matching writers with clients but, like Fiverr, you can't expect to make a whole lot of money with your job search.
As a means of getting some experience behind your resume writing service, you can easily find jobs on Upwork.
6. Talent Inc.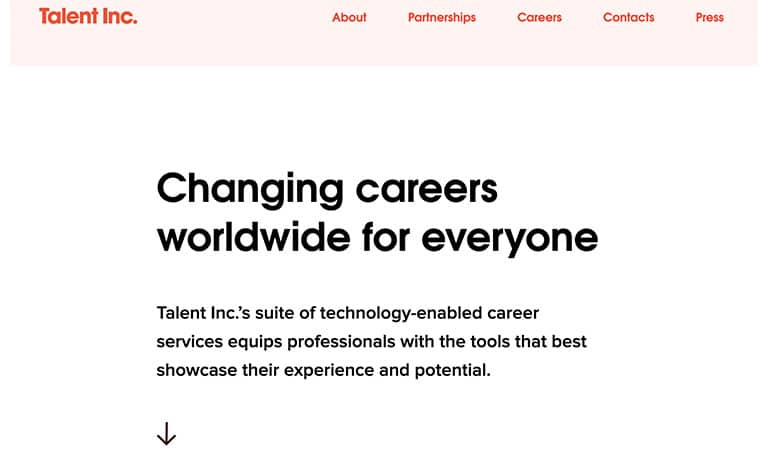 Talent Inc. specializes in offering resume writing, along with cover letters, to working professionals. They offer flexible schedules, writing tools and direct access to clients.
They do prefer that writers have at least three years of experience writing resumes but this isn't a hard and fast requirement.
As long as you have the skills, you should send in an application.
Pro Tip: Experience in job recruitment or career counseling is a definite plus – no matter where you apply!
7. Resume Writing Lab
Resume Writing Lab is a resume writing and editing company that also offers cover letters and LinkedIn profiles to their clients. They facilitate contact between their writers and the clients.
While they have very high standards when it comes to their writers, the requirements simply involve having excellent writing, customer service and organizational skills.
8. StandOut CV
StandOut CV is another online resume writing service that is always on the lookout for resume writers. If you don't have resume writing experience, they also value recruitment or HR experience as well.
According to their site, they offer good rates and flexible working hours as well as training for all new writers.
How Much Can You Make Writing Resumes?
Just like with freelance jobs, the rate of pay can vary, depending on work experience.
When it comes to writing resumes for money, it all depends on the complexity of the resume.
For instance, someone who is looking to land a retail job may pay $50-$70 for a well-written resume while someone else may pay hundreds of dollars if they're trying to get into a Fortune 500 company.
Resumes for entry-level positions tend to fall on the lower end of the payscale but executives resumes can put a lot more in your pocket.
However, according to Glassdoor, a resume writer can earn around $57,000/year.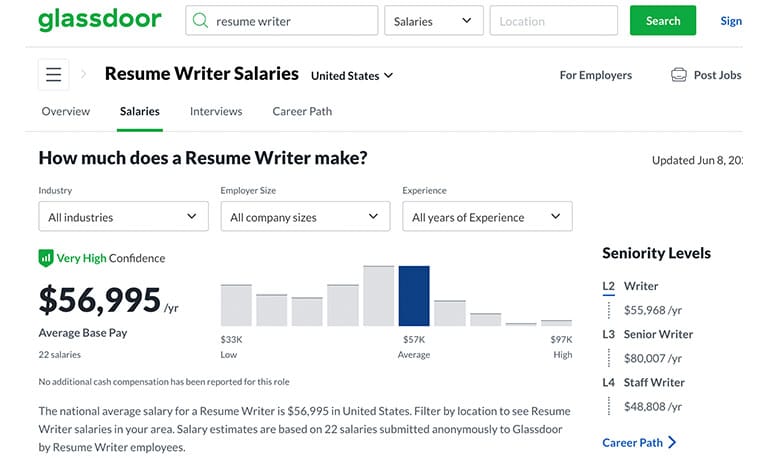 How much you make will also depend upon your experience and skills.
As a beginner, you may want to stick to those entry-level resumes – writing them will help you build up some experience as well as earn some positive testimonials from clients who experienced success because of your service.
As you gain experience and proof that you have what it takes to help people land jobs, you can start moving up in price and complexity of the resume.
However, even as you are starting out, you can leverage your resume writing service and increase your rates by offering a quick turnaround on your service. Some clients may be willing to pay top dollar to have their resume written that same day!
How to Get Into Resume Writing
After seeing the potential to make a living as a freelance resume writer, maybe you want to start a side job with this service so you can work from home for good.
While you can certainly browse online job boards looking for resume writing jobs, cross your fingers and send along a pitch, you can also increase your chances by establishing yourself as a professional service provider.
This – hands down – has been the method I teach and have taught over 3,000 freelancers to use as a way to make a living writing. And to help you out, here are the beginner steps to take.
1. Start a Service-Based Blog
Starting a blog in your niche (resume writing in this case) establishes you as an expert and also gives you platform to build a portfolio and showcase your abilities.
It's also a great place to display those glowing testimonials!
So when you are pitching for resume writing jobs, you can use your site as a sort of, well, resume.
It's a great way to give your clients a good overview of what you can do and what you've accomplished.
To get started, give this article about starting a business website a read. You can also check out this post about creating a website specifically for writing services.
And, as an example, here is what my freelance writing website looks like: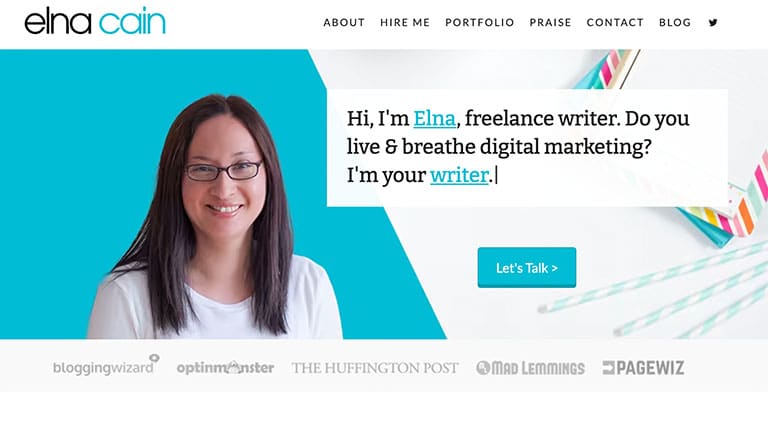 2. Consider Taking a Course to Make the Process Quicker
If you are really serious about becoming a resume writer, you can look at taking courses to add some credentials to your portfolio.
A freelance writing course will give you the knowledge to effectively market your clients and learn proven online writing for small businesses.
One of the biggest challenges for a beginner when it comes to resume writing is proving to your clients that your services will work. Having some training will help establish trust and confidence in your abilities.
3. Consider Getting Certified
Should you want to take resume writing one step further, you can actually get certified! Most certification entities suggest you have at least two years of experience before going through the process.
To be certified, you typically pay to apply and submit a resume sample as a requirement for certification.
So if you find yourself achieving some success with resume writing, but want to expand your business, you can look at becoming certified and adding that to your credentials.
Types of Resumes You Can Write (And Offer)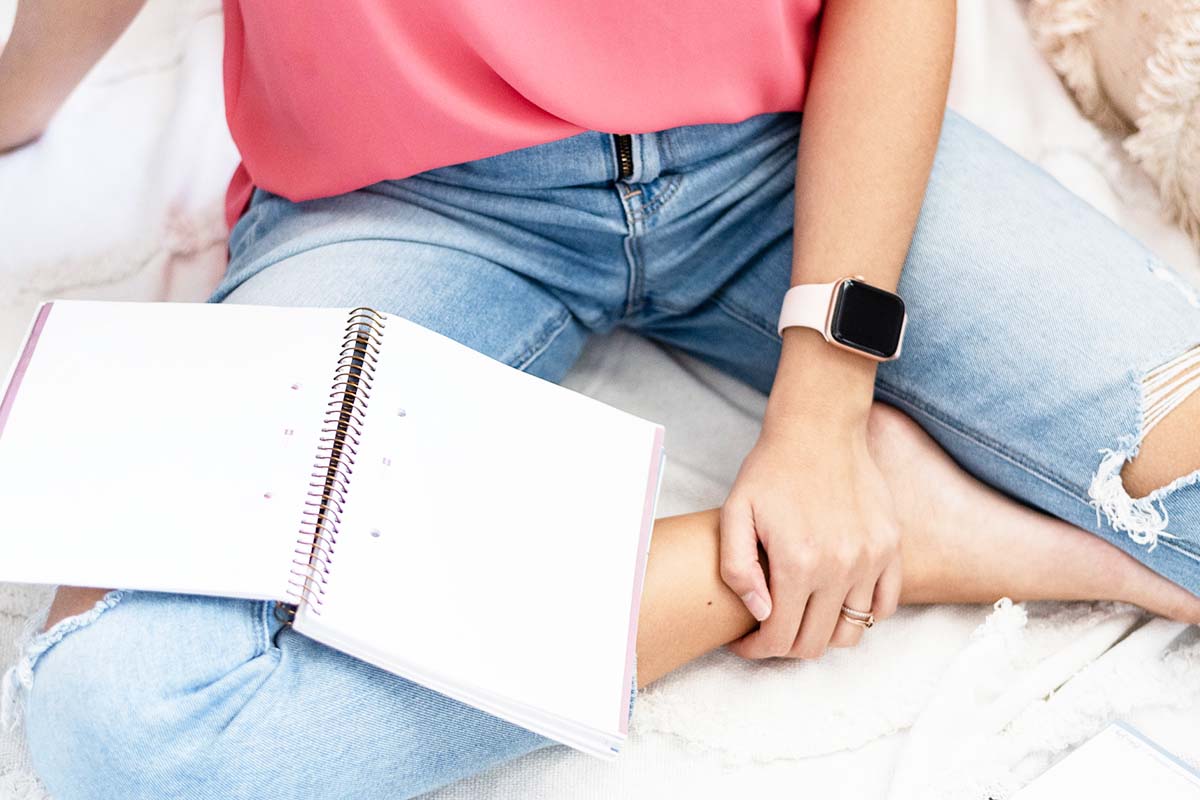 Depending on the position your client is applying for, a resume can be designed to appeal to specific jobs.
With that in mind, here are the different type of resumes you should learn how to create in order to snag up some resume writing jobs.
1. Chronological Resume
A chronological resume focuses on work history with the most recent position listed at the top. This is the most common type of resume and pretty standard across most industries.
These are often used if there are no major gaps in your client's work history and shows a career progression.
2. Functional Resume
A functional resume, on the other hand, is best suited for those with significant gaps in work history and those who have changed industries over time.
It focuses on skills rather than work history, using skill categories instead of job titles to highlight the client's skills and experience.
3. Combination Resume
You guessed it! A combination resume combines both the chronological and functional resume to focus on both skills and work history.
This resume is perfect for clients wanting to showcase technical and transferable skills developed throughout their careers.
4. Targeted Resume
If you know anything about pitching as a freelance writer, you know how important it is to address the specific needs of the client you are pitching to. The same goes when applying to companies.
A targed resume takes every detail of the job posting into consideration and connects the client's skills and experiences to noted skills, keywords, job duties and requirements.
5. Infographic Resume
An infographic resume has to be used carefully but can very effective depending on the job your client is applying for. This style of resume uses graphics and visual elements to showcase your client's professional details in a way that is unique.
Infographic resumes are best suited for those seeking work in industries such as graphic design.
Be warned, however, that many companies that accept resumes online use special software to sift through resumes and infographic ones may automatically be discarded due to their format.
6. Other Non-Traditional Resumes
Resumes don't necessarily have to be limited to the standard format!
Videos, portfolios and personal websites can also be used as resumes when applying for resume writing jobs.
You can extend the scope of your resume writing services by helping clients set up their websites, build their portfolios and produce video resumes.
However, while these types of resumes are certainly attention-grabbing, they may fall through the cracks when submitted to job postings on job boards.
Is Writing Resumes for You?
Resume writing is just one of the many ways that freelancers can make money.
But, if you have a passion for helping people or a background in employment counseling/HR then this is the perfect writing job for you!
Are you interested in getting into resume writing?
To help you with figuring this out, check out these other freelance writing jobs:
Tell us why in the comments – I'd love to hear your story!