New to freelance writing?
As you're looking at freelance writing jobs, you might see something that caught your attention – "if interested, please send us your resume to.."
Yikes, you don't have a writer resume. What to do?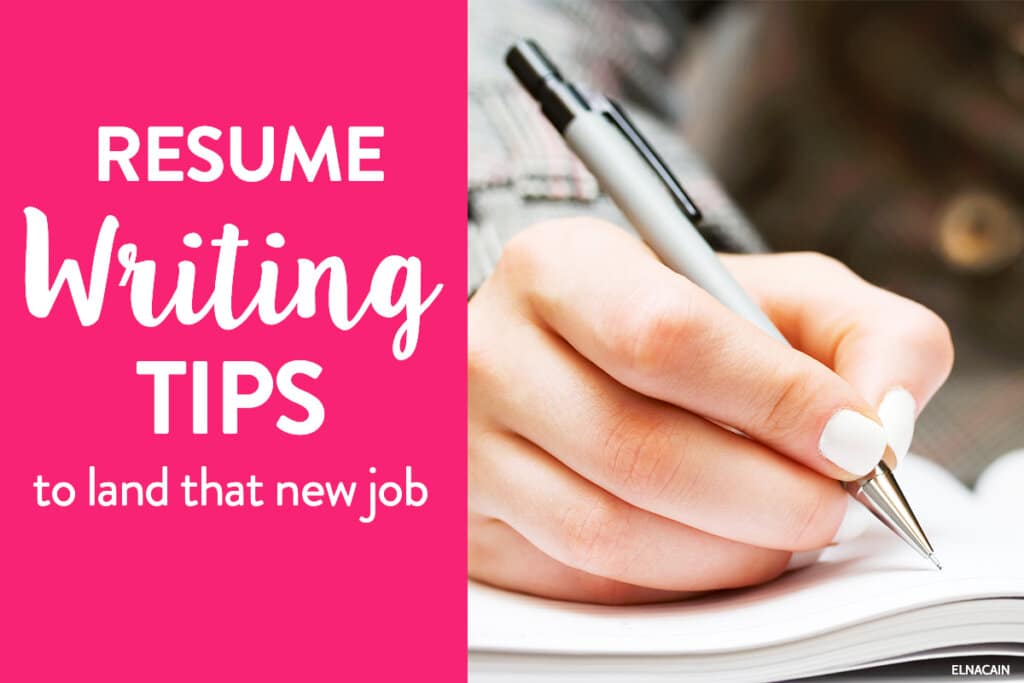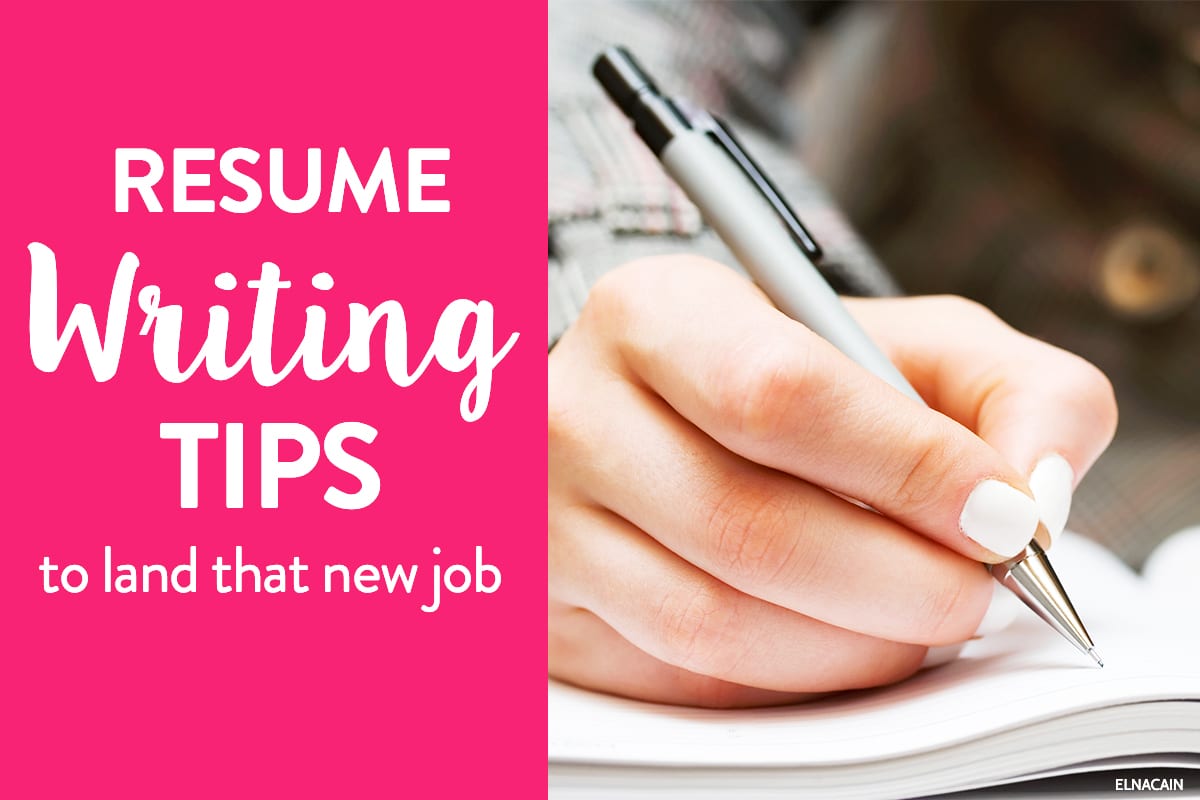 Writing a stellar resume is no simple task.
One, in fact, that many job seekers dread.
There are many things that go into writing a resume that gets you noticed by potential employers. It can be difficult to stand out when you're applying for the same freelance writing job as hundreds of other eager job seekers.
But with the right resume writing tips and tricks, you CAN stand out from the other mediocre resumes that get passed up without a second thought.
Even if you are new to the job market as a freelance writer, you can still write an outstanding writing resume that will catch an employer's eye.
In this post, I am going to outline six highly useful resume writing tips so that you can land your dream clients.
Resume Writing Tips for Freelance Writers
You finally found it…
Your dream freelance writing job. You've read over the writing job description about a thousand times and imagined yourself working away at your laptop writing one spectacular article after another.
Your freelance client or employer loves everything you write and can't get enough of your outstanding freelance skills.
You're on fire, my friend.
But wait…
How did you land this amazing dream job in the first place?
Before you start dreaming of sipping lattes at your favorite coffee shop and the thought of you can make money with your words, let's take a look at those resume writing tips that got you there in the first place.
1. Do Your Research
This is a crucial first step before you ever put pen to paper, or fingers to keyboard that is.
As much of a pain as it can be to do research for every freelance job you apply for, it is necessary. Doing your research on the company before you apply for them gives you a couple of advantages.
First of all, it gives you a feel for what the company and or client is all about.
Understanding the company's values will help you to decide if you are going to be a good fit for one another. Realistically, you should interview the company as much as they interview you.
You don't want to take a writing job with a client or company that you are going to be miserable working for.
Secondly, this will greatly help you in the process of writing your astounding resume. You need to tailor your writer resume to each and every job that you apply for.
So let's get into how to do that.
2. Tailor Your Writing Resume to Each Freelance Job Posting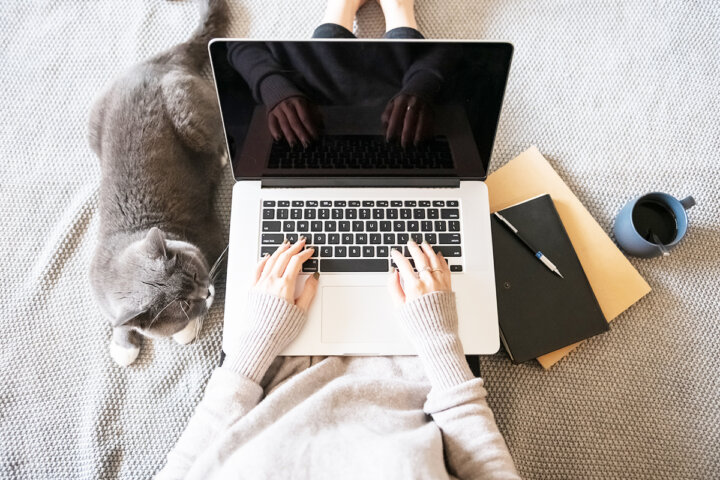 I won't lie, this can be a pain too.
While it's much easier to just hit the quick apply button and submit the same writing resume to each freelance writing job posting, this isn't yielding you any advantages.
Within each freelance writing job description, employers use certain keywords.
Words like, "inquisitive, entrepreneurial, and disciplined."
Using these words within your freelance resume shows that you have read the job description and that you also possess the specific skills and qualities they are looking for in a freelance writer.
3. Read the Freelance Writing Job Description, Carefully
This resume writing tips gets overlooked soo much!
Read the online writing job description carefully, then read it again, and maybe even a third time. This tip is twofold.
First of all, it helps you to identify some of those keywords we just talked about. Heck, if it makes it easier, copy the job description and highlight some of the words you want to include in your writing resume.
Also, employers want to know from the start that you are able to pay attention to the details.
If you look for jobs on Problogger, you might have already seen this trick.
Within the job description, the employer might put something like, "include the word [insert obscure word here] somewhere in your resume/cover letter." Make sure you include that word, otherwise your resume will probably get completely overlooked.
So avoid that facepalm moment after you click submit and proofread your resume also!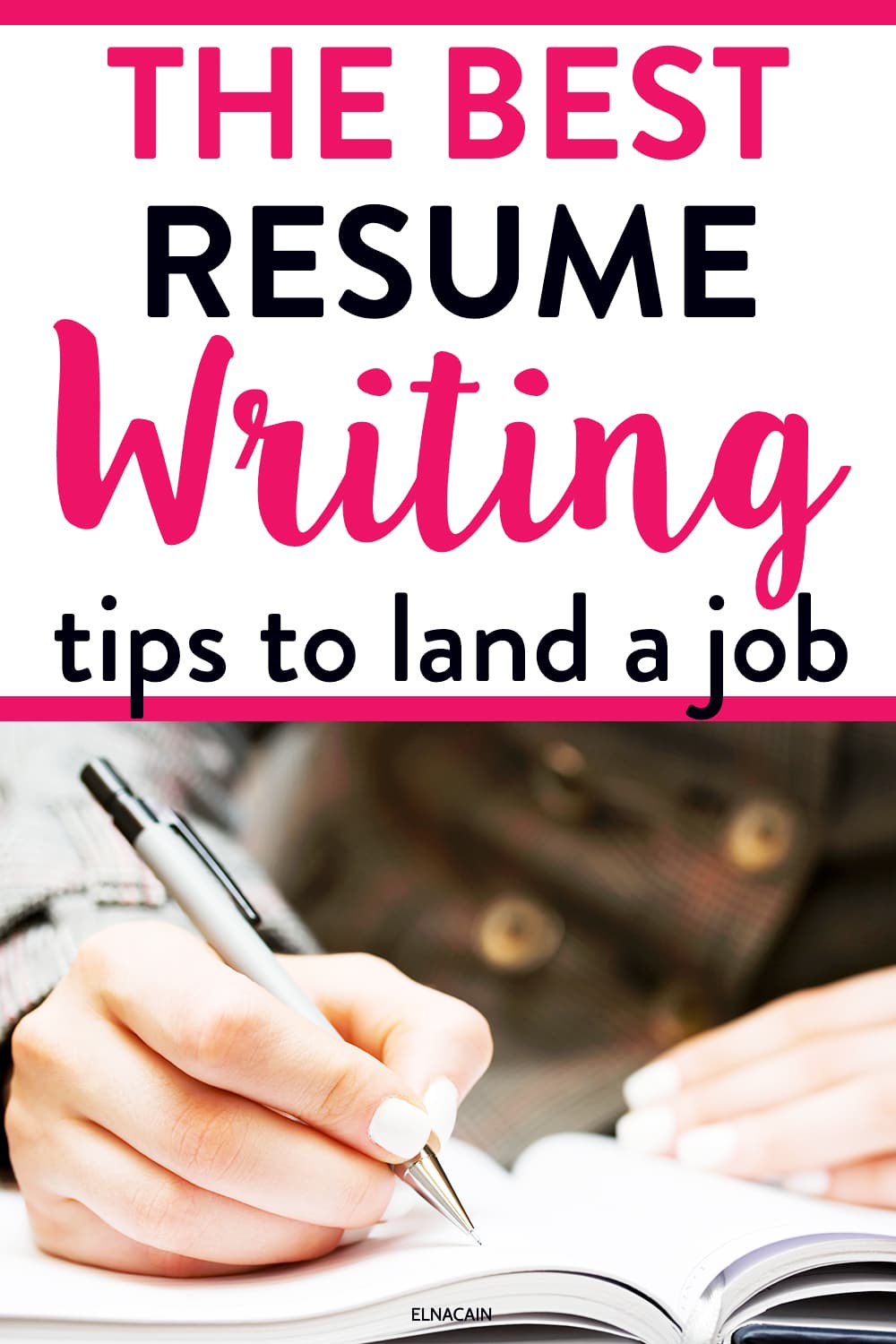 4. Don't Forget Your Samples/Portfolio
If you go back to the basics of how to write a freelance resume, there is one big difference that your basic resume does not include.
In addition to your experience, skills, accomplishments, and education, you need to include writing samples or a portfolio.
Oh yeah…
And you need to tailor those too (are you seeing the pattern here yet?)
As a new freelance writer, you might want to take any gig that comes your way, we get it.
However, you should be working to niche down. You are more likely to land a job if you have writing samples or a writing portfolio within the same niche than ones that are all over the place.
Let's say you want to write for sites related to dogs.
If all of your writing samples have to do with home design and personal finance, it's going to be a lot less likely that you are going to get hired to write about how to train dogs.
It is much easier to transition into related writing niches than ones that are completely different.
When you submit your resume, make sure to include links to relevant articles that you have written or a portfolio of relevant content.
But what if you are a brand-spanking new freelance writer and don't have writing samples?
What if all your writing samples are in a totally different niche?
Don't worry, I have a tip for that too!
5. Creating Writing Samples When You Have None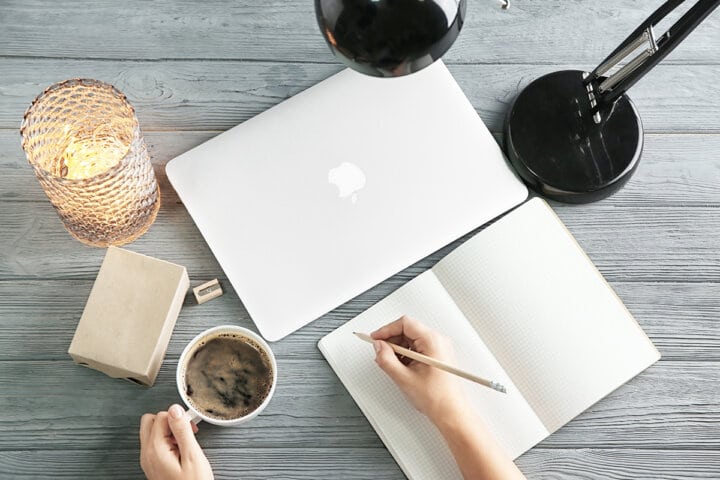 One must-have resume writing tips is to start crafting some writing samples.
We all have to start somewhere, right?
The wonderful thing about being an online freelance writer is that your only limitation is you.
If you don't have any writing samples or your writing samples are in a completely different niche, don't worry, you have options.
Start your own blog
While this can be a lot of work to start with, it will totally be worth it in the long run.
If you are simply looking to build up your writing samples, your blog doesn't have to be this big huge thing.
Let's go back to our dog niche example.
A blog can simply be a place to store your writing samples for the niche you want to get into.
You don't have to worry about putting ads on there, creating a huge social media following, or spending hours creating one of a kind graphics. A simple, WordPress site is all you need. Although I would suggest that you do have a way to easily share content.
If there is a specific brand or company that you really want to work for in that particular writing niche, do your research.
Find out what topics they are writing about. What kind of tone do they use in their content?
If you can show that you can write on par with what they already produce, you will have a better chance at getting in.
Lastly, having your own blog is a great way for people to be able to find you. You can easily add an "about me" page and a "hire me" page on your site and promote that you are for hire for freelance work.
Guest post on other blogs
This is a great way to get your foot in the door.
Not sure where to look for guest posting opportunities?
You can search for a specific site or just Google "[niche]+write for us," to find guest posting opportunities.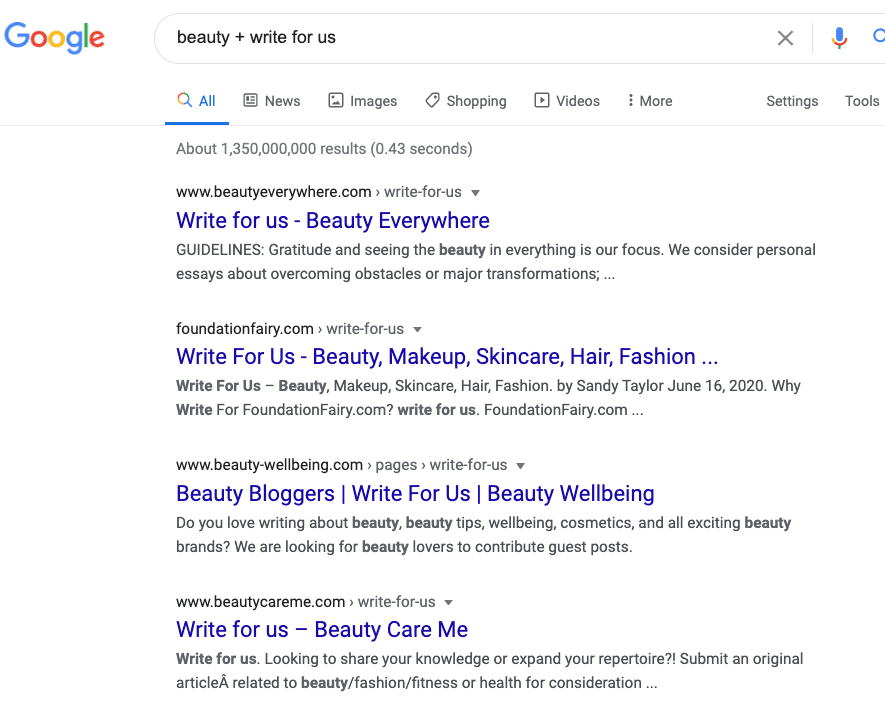 While many guest posting opportunities are not paid, they are a great way to build connections and build your portfolio at the same time.
Guest posting also builds your clout. The bigger blogs and websites that you can get a guest posting feature on, the better.
You can't be afraid to reach out to bloggers and website owners and see if they have opportunities available. While some sites make this information readily available, others might accept guest posts without advertising it.
More of a word of mouth type scenario.
Utilize free online platforms
Don't want to deal with a blog or submit pitches for guest posting everywhere?
There is another option. Use free online platforms, like Medium and Quora. Medium is a highly popular, free online platform where you can publish articles on any niche. This is a great place to flex your writing muscles and be able to show off your skill and ability as a freelance writer.
6. Create a Visually Appealing Writing Resume
Just like when you write a blog post, you want to make sure that your writing resume is visually appealing.
You don't want one giant block of just text. This is boring and difficult to read.
You don't have to be a graphic designer to put together a beautiful resume that will get you noticed.
You can easily use templates in free design software like Canva to create a stunning resume. Create something with a bit of color and something that employers can easily scan to see if you will make a good fit.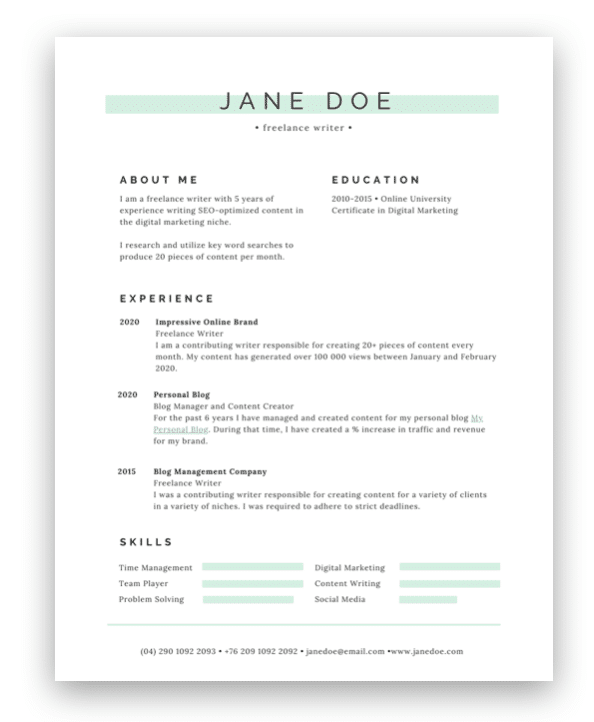 Make Your Job Hunt a Success With These 6 Resume Writing Tips
There they are!
Six effective resume writing tips to land that dream job. While you might have thought that being a freelancer got you out of the job board stalking, resume writing, and cover letter creating drudgery, think of it as just another way to perfect your writing skills.
Now when you find that perfect freelance job listing that you have been dreaming about, you will be confident when you hit apply with an impressive writing resume that will wow your future employer.
Over to you – do you have any writing resume tips to share? Tell me in the comments!