Yikes!
You know that after you send your first writing pitch, you can call yourself a freelance writer, and this thought is making you have doubts.
I'm not a writer, you say to yourself.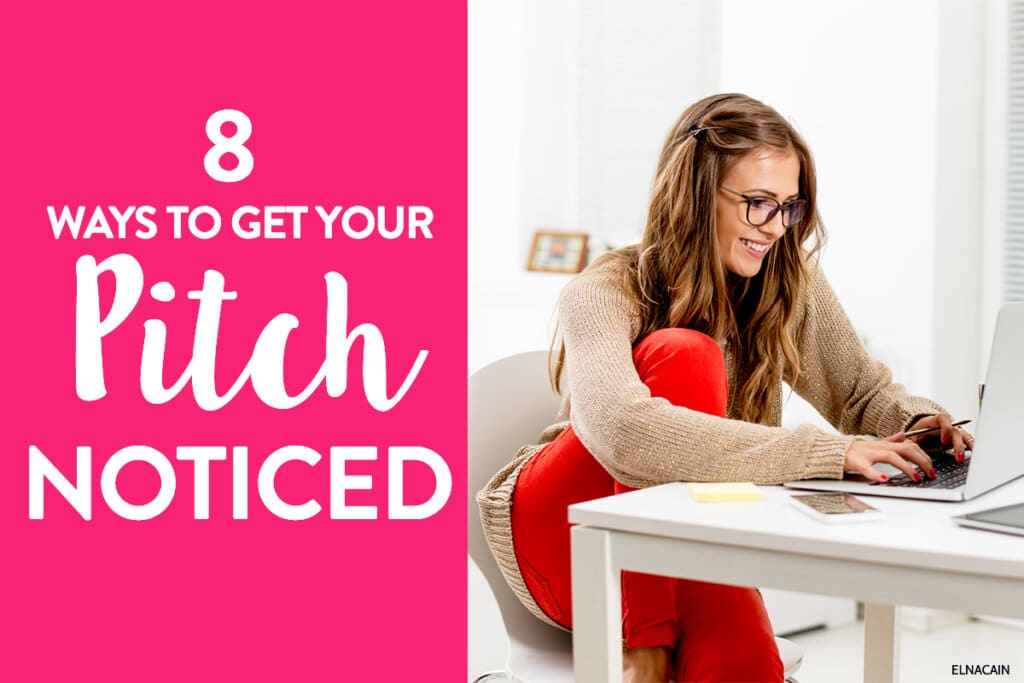 I can't sell.
No one will read my writing pitch and hire me for freelance writing jobs.
Let me just say I've been through this, and I occasionally have doubts about my writing when huge sites or big brands approach me for my copywriting or writing. I even shared in a recent Q/A for my Write to 1k students that I don't take on clients that want me to write sales pages.
It's too much pressure for me because a sales page must convert, and I just can't guarantee that, no matter how successful my own sales pages are.
So, I know a thing or two about doubting your writing pitch, because ultimately, this pitch is what will seal the deal. If you convey the right message to the right person, then there's a good chance you will land a freelance writing job.
But, if your writing pitch falls short, you will never land a writing gig.
So, that's why I want to share with you ridiculously easy ways you can make your first writing pitch stand out. I don't share too much information about writing pitches only because I reserve my best and most converting tips for my Write to 1k students.
For now, though, these are insider tips that many new freelance writers may not know or pay attention to. Simply changing one thing with your writing pitch can drastically increase the conversion rate (the percent that it helps you land clients).
Before we get into the nitty-gritty of this post, I want to share what a writing pitch is, a basic format to writing a pitch, and then go into how to get noticed with your pitch.
What is a Writing Pitch?
As a freelance writer, an easy way to score some writing jobs is to send pitches to companies and blogs. Think of this as an elevator pitch – you mention who you are and what you can do for that company in the shortest amount of words as possible.
You want to be concise with your pitch writing.
Typically you would email your writing pitch, but direct mail is probably preferred if you want to land some local writing jobs.
Sometimes a company site will have a form to fill out instead of having you write a pitch, and for some companies having a cover letter and resume is required.
I've only ever sent my writing pitches via email or on social media and sent letters of introductions to local companies.
Basic Format for a Writing Pitch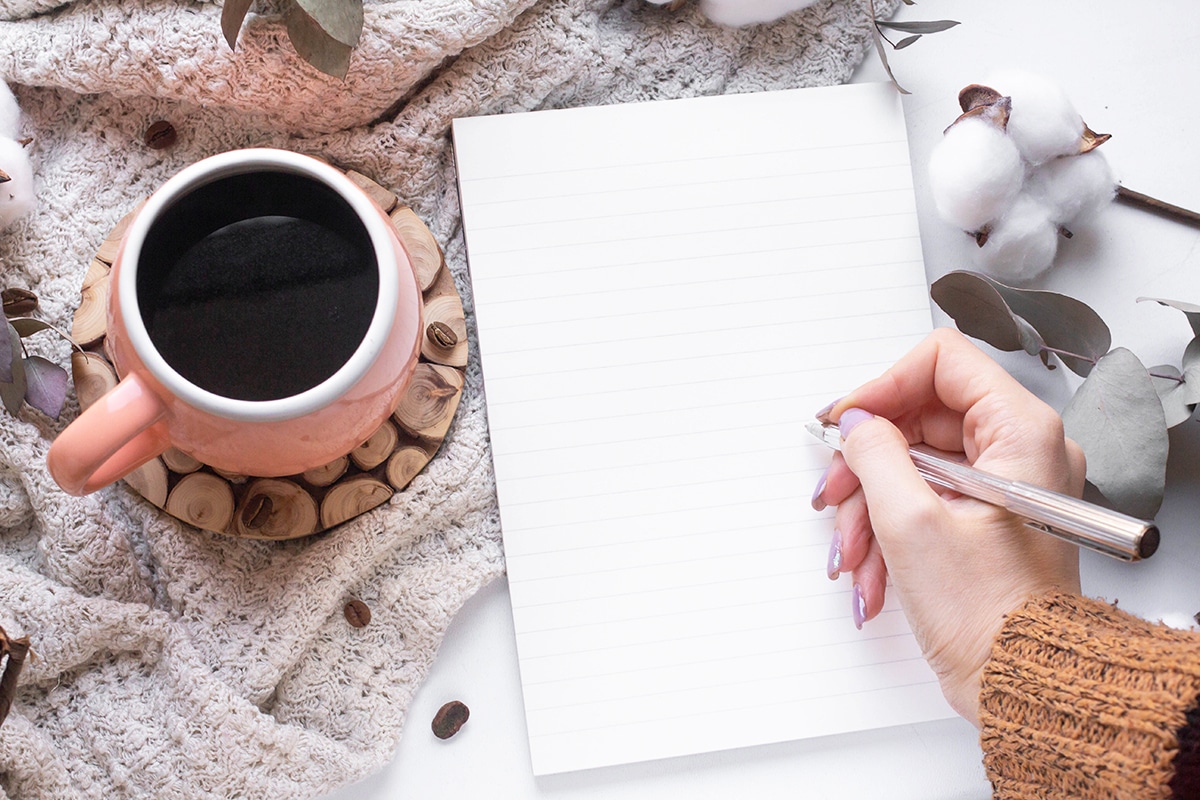 Look – think of your writing pitch as a short introduction to your writing services and yourself as a writer.
Within your writing pitch, you need to include:
Your name
Your title
Your niche
Social proof (in the form of articles, testimonials, or web presence)
How to contact you
That's it. Of course, mentioning some notable actions like where you have been featured or who some of your clients are or how your writing ranks in Google or gets lots of social shares can help you land a writing job – but it's not required.
In my course Write Your Way to Your First $1k, I have a pitch archive with 20+ pitches for job boards, cold "calling," and guest posting, but for now, try to come up with a short email that mentions all these things!
How to Get Noticed With Your First Writing Pitch
Before you write your first writing pitch, make sure you look at these eight ways to make your pitch stand out.
Thousands of writers scour the job boards to pitch to companies, and your pitch has to get noticed somehow. Just because you're a new freelance writer, it doesn't mean you aren't eligible for a freelance writing job.
By doing these eight things, you can be assured that your pitch will come off as professional and friendly since people hire people they know, trust, and like. This means your writing pitch has to come off as trustworthy, friendly, and likeable!
1. Take the Time to Know the Company
Maybe you used a job board to find a freelance writing job and noticed many companies needing writers.
Instead of just reading the job ad and applying to a writing gig, take the time to find the business online and their social media sites.
For example, on Problogger's Job Board, this job ad caught my attention.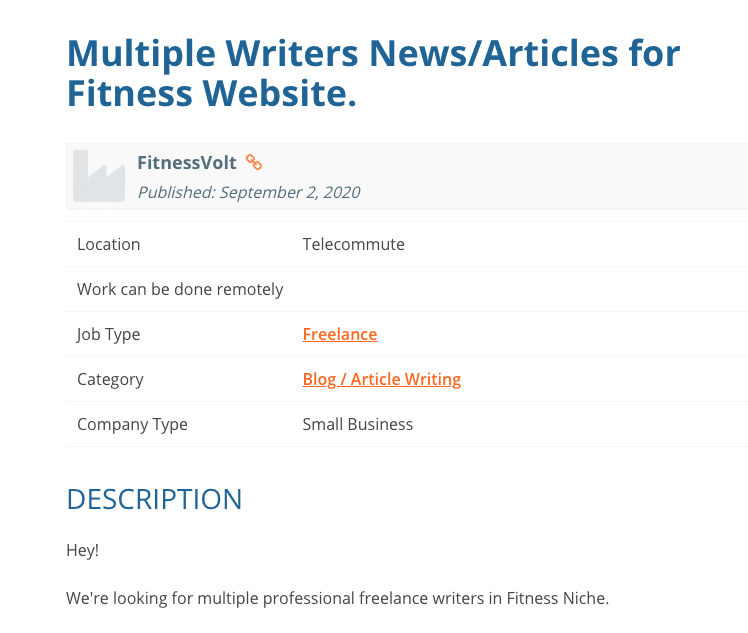 It's for a fitness site. What I would do if I were a health copywriter or fitness writer would be to plug in Fitness Volt into Google and check out their site and any social media profiles they have.
Their site is like an online magazine, and the content is long-form using credible sources. I also notice that they use affiliate marketing for one of their income streams.
Their Facebook page has a large following indicating this is a popular fitness site to write for.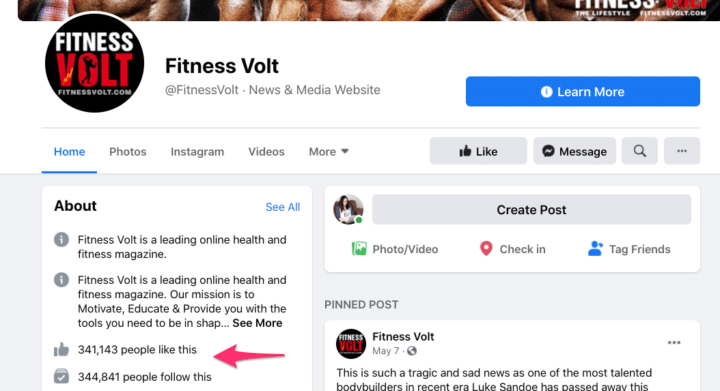 By doing this initial research, you might learn a thing or to about the site or the owner. Maybe they were on a recent podcast. This can help you humanize this brand and get to know the person behind this company.
Things like this can help you get noticed when you write your writing pitch for this job ad.
2. Email Your Pitch to a Person
If possible, try to find a person to email your pitch to. Unfortunately, Fitness Volt has no names behind their brand. Maybe with more time, I could find something, but for the sake of this post, I'm letting you know that finding a person's email address will be the hardest challenge you'll face if you want your pitch to get noticed.
I tell my students in Writeto1k to use ContactOut – one of the many ways I share in the course on how to find this information. It's a Chrome extension that lets you find any email on someone's LinkedIn profile.
If you cannot find any name, then reach out on social media before using the standard Contact form.
3. Add a Personal Touch to Your Writing Pitch
Look –
Even though I have over 20 pitch templates for my Writeto1k students, I always mention using these as a loose template. To get noticed, you have to make each pitch personal.
If you're a golfer and pitch to golfing companies, mentioning that you're an avid golfer and reading some of their golfing recommendations can get you far in the pitching queue.
By reading the site and social profiles, you will learn about their brand voice. This can let you know how conversational to be in your pitch, i.e., using slang. This can help write your pitch in their brand voice, for example. If they are a fun, comical company, having catchy, fun, and witty writing would appeal to that company.
However, if you're pitching to a credit loan company, your pitch will be more formal than conversational or lax.
4. Use an Email Signature
If you pitch to job ads from job boards, the companies who created the job ad will probably get hundreds or thousands of responses from that ad.
To get your pith noticed, why not add an email signature?
Here's an example:
In your email signature, put your headshot, name, title, and anything else like your website URL and social profiles to find you.
Doing this one thing can help you get noticed because many freelance writers won't do this extra step.
5. Don't Send Your Freelance Writing Pitches on a Friday
Friday for many people means the weekend, which means not answering any emails on that day. So, instead of spending all Friday researching companies and writing your pitch email, do this on Thursday or Monday to get a response.
This is also the same advice if a company reaches out to you on a Friday. Either reply immediately or on that day or wait until Monday.
So, what is a freelance writer suppose to do on Fridays then if not send out writing pitches? Check out my post here.
6. Be Persistent
I get emails from freelance writers who tell me they spent all day pitching and hear nothing the next day or next three days.
I ask them how many pitches they sent, and usually, I hear under 10.
This is not enough pitches to send to hear a response.
Instead of going full-in at once, take your time and pitch every day. I usually tell my Writeto1k students to set a time frame – pitch 10x a day for 10 days.
For many writers, you will have to send out hundreds of pitches before you hear a response – more so during the pandemic.
And, if you are persistent, you will hear a response. I have a lesson in the Writeto1k course of my secret weapon – an email that will always get a response. Many of my students have found success using this secret weapon.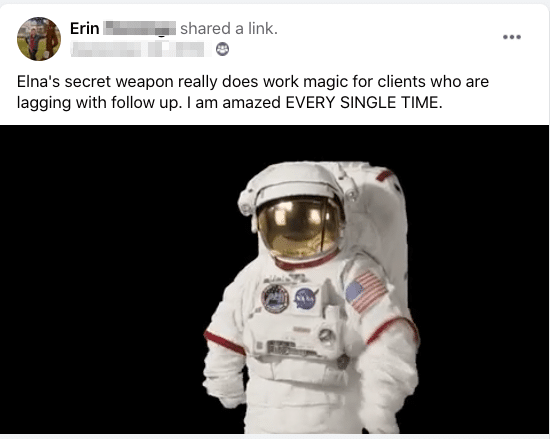 7. Don't Say You're New to Freelance Writing
I made the grave mistake of mentioning in my first few pitches that I was new to freelance writing.
This screams amateur, and companies want someone who is experienced. But, how do you make it look like you've been freelance writing for years?
You fake it until you make it!
This is what I did, and it totally worked. After he hired me, I told a client that I was new to freelance writing and was shocked. He assumed I was doing this for years. Why?
It was because of my online presence, my professionalism and my can-do attitude.
It doesn't take much to show that you mean business when you're a new writer.
8. Try to Avoid Pitch Templates
Yes, I do have many pitch templates in Write Your Way to Your First $1k.
But, I provide so many so that writers can see different ways to write a pitch and to use these examples as a springboard for writing their own pitch.
If you avoid using standard jargon and phrasing in your pitch, your pitch will get noticed because it's unique and different.
If each pitch you send out says, "Your job ad immediately caught my attention because I'm a pet writer and have two huskies that I enjoy immensely," it will sound like it's from a template.
Instead, customize it and have fun with your pitch email.
"I saw your job ad on Problogger, and you must be getting hundreds of applicants for your pet writing project. Briefly, my name is Elna Cain, and I'm a pet writer for Pets More Magazine, The Pet Sitter, and for the Medium Pet publication."
"Your job ad for a pet writer caught my immediate attention! My name is Elna Cain, and I've been a pet writer for two years. I took a look at your blog and particularly enjoyed your content on huskies. I own two huskies and know how active these dogs are."
"I'm emailing you in regards to the pet writer position I saw on Problogger. My name is Elna Cain, and I'm a pet writer for popular publications, including The Pet Sitter and The Pets More Magazine."
These three introductions all mention the same information, but they are unique and tailored to each company wanting a freelance writer.
Creating a Pitching Schedule
It's important to have a pitching process when you start pitching. You can easily keep track of your writing pitches by using the same freelance writing planner I use.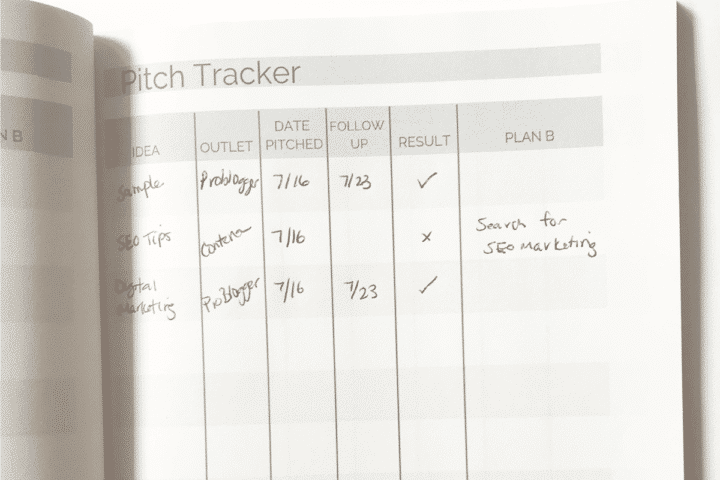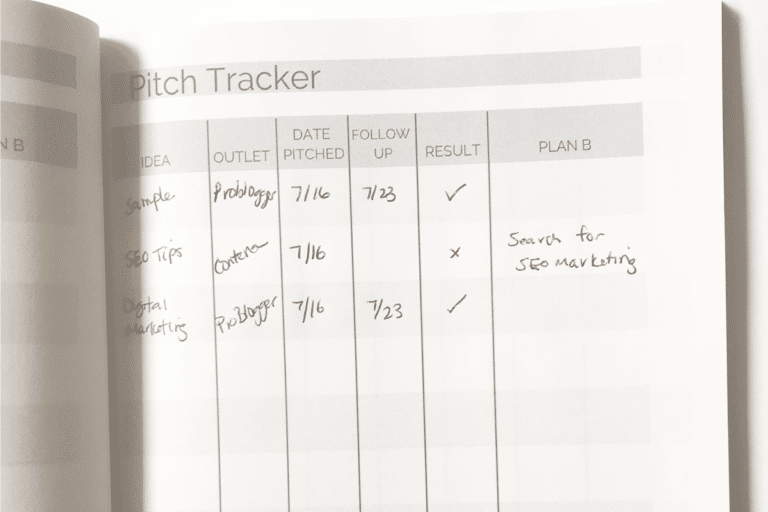 With pitching tracker sheets, invoice tracker sheets, and quarterly goals, having this planner will help you see which job boards have the best jobs, how much you are earning, and set goals to raise your rates.
Are You Ready to Send Your First Writing Pitch?
I hope this post was helpful and gave you the confidence you need to send that first writing pitch. If you need more help (more writing pitch templates, tactics, and more), check out Writeto1k course!