If you are one of the 63% of Americans living paycheck to paycheck, then budgeting is a must.
Fortunately, adding a side hustle like freelance writing, can help you live more freely (travel around the world) and sustainably.
One of the best reasons I love about being a freelance writer is you can make up your own salary and rates.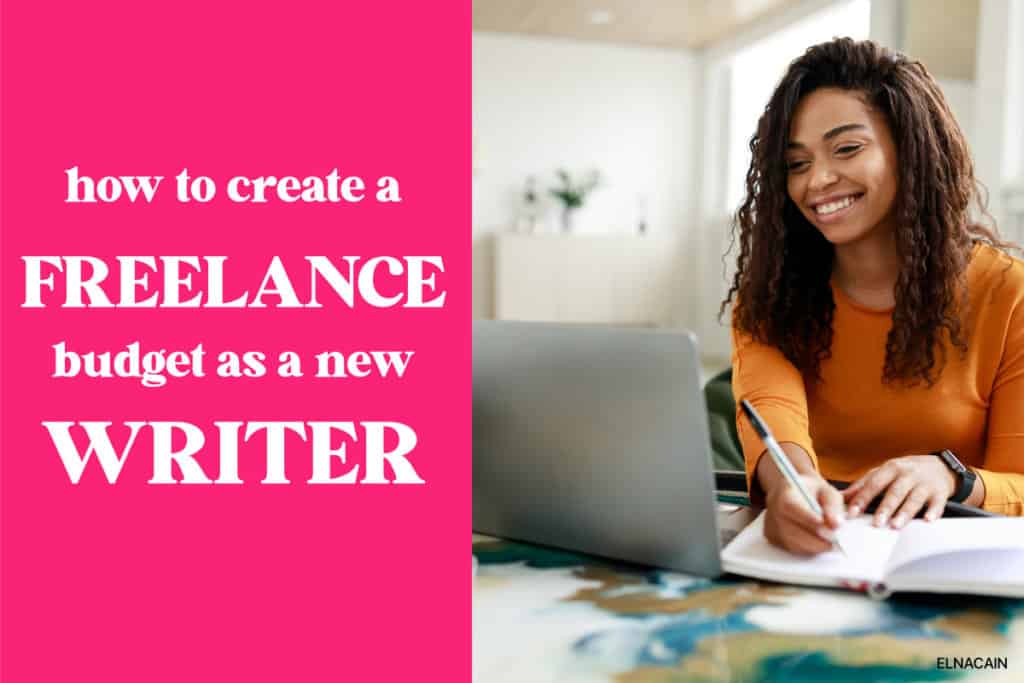 But in the beginning, when you're learning the ropes, getting consistent (high-quality, paying) writing jobs can be a little more difficult to come by.
It can really suck when you have bills to pay but you come up short at the end of the month because you didn't budget your personal and business expenses accordingly.
I know, budgets aren't exactly the most exciting thing to talk about, but they are necessary; especially for a newer freelance writer.
So, to help you be more prepared with your freelance writing gigs, I've put together some tips and tricks from my many years of experience (I've been writing freelance full time since 2014) to help you avoid freelance budgeting pitfalls.
How to Budget Expenses for Tough Times As a New Writer
When I first started out, I had twin babies and a husband and we were living in my husband's childhood home with his parents.
Four adults and two children – it was cramped in that place but we needed to save money since we recently moved across the country to be closer to family to help me raise my twins.
This situation was ideal for use since it was rent free and we had live-in nannies (the in-laws) to help with childcare.
I set up my home office in the primary bedroom's closet and that's where I spent my time pitching, hustling and networking.
While I would love to say that the life of a freelance writer is glorious and always filled with amazing clients and full bank accounts, that's just not the reality or what I had when I began.
This lifestyle can be a roller coaster of feast and famine. Which is exactly why you need to go into your freelance writing business prepared and with an open mind.
If you're a new online writer, be sure you have enough income saved to cover at least three months of personal and business expenses.
This way, if you have a month or two where you aren't working a lot or there are unexpected expenses, you have some financial cushion.
And trust me, you will have variable income month-to-month.
I wrote a post a while ago about how to manage your money as a new freelance writer.
One thing that I emphasized in that post was to pay yourself first!
This simply means even though your income might fluctuate from month to month, you should still pay yourself like you are working a regular 9-5.
Using things like a freelance budget template or freelance budget spreadsheet can be very helpful for these situations.
Have a Freelance Writer Budget As a Beginner
To get started on your freelance budget, go ahead and use a budget planner or spreadsheet to track your expenses and income.
You can also make your own budget planner based on your business and personal needs if that's better for you.
Let's look at a few expenses that should be included in a freelance budget.
Annual expenses such as:
Website hosting (if you have a website for your business, which you should)
Internet
Cell phone
Invoicing software
Continuing education
Travel (if you have to do any of that)
Office supplies
Other software or subscription services.
Of course, there are ways to save on these expenses as well. You can also check out my guide to saving money as a freelance writer since you're going to want to do that when you have a new side hustle.
Quick Ways to Earn More Money as a Budgeting Idea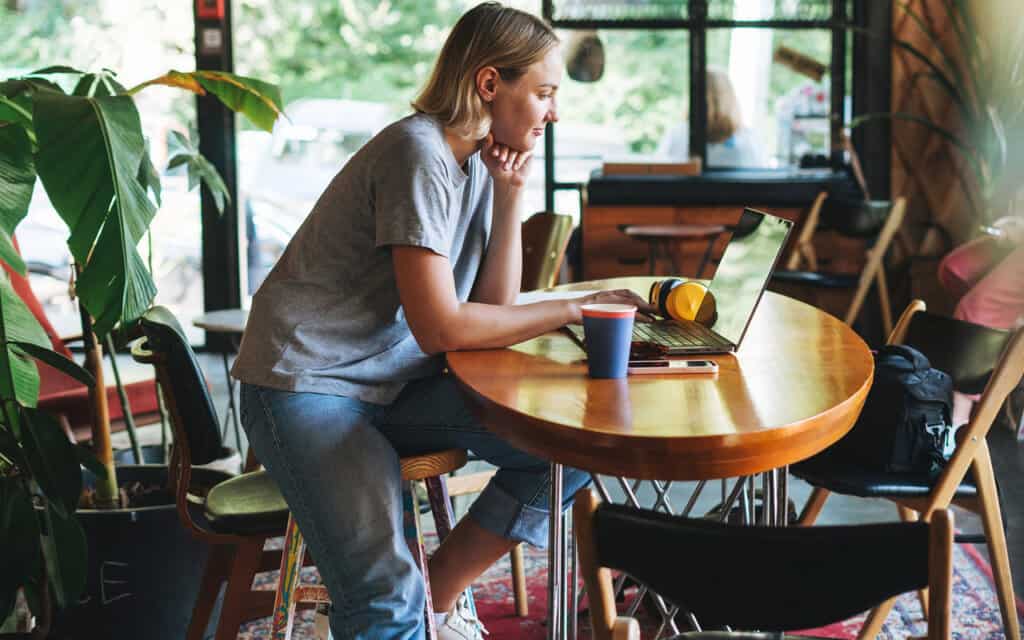 While there are many ways you can save money as a freelance writer (like using free wifi from coffee shops), there are also ways you can increase your income without having to take on many writing projects and stress.
1. Create Premium Pricing for Clients
Novice freelancers are notorious for under-pricing and overworking themselves.
Why?
Because they don't know their own value. This is exactly what happened to me. I looked around on Twitter and on blogs to see what other freelancers are pricing their services and all they said was to value your skill and price accordingly.
Well, for me, since I didn't have a degree in journalism or creative writing, I thought $.04/word was perfect of me.
Little did I know that I was under pricing my services by A LOT!
My first legit freelance writing job paid me $100 a post and each post was around 700 words.
So, many new freelancers tend to feel they aren't worth premium pricing and take on projects that tend to be driven by quantity rather than quality.
Even though $30 an hour sounds like great pay, if you are working constantly, then you have no work life balance.
The goal isn't to write full-time since this is a side hustle business right?
It's to write part-time but get full-time income!
Think of it this way, the higher you price your services, the higher quality clients you're going to attract.
Clients don't really care about how long it takes you to complete a project but rather care about the outcome.
For my high-paying clients, I have no deadlines at all. They just say to me to get it done when I can.
This is perfect for my schedule since I have twins and unexpected things like sick kids, appointment and sports events.
While you can certainly start out charging lower prices to get clients and testimonials, you don't have to stay there.
If you don't advertise rates on your writer website, you can change them at will or speak with a client about the budget they have to work with before quoting them a price.
As one successful freelancer put it,
"Shifting the focus of my freelancing away from the time I worked and toward the value I delivered changed everything."
2. Become a Faster Typer
Look –
The service we offer means if we don't type we don't get paid.
So the faster you type, the more money you can feasibly make.
For example, if it takes you 30 minutes to write 1,000 words, then you have several hours to edit the piece and write outlines for your other clients and begin another article.
You can practice your typing by typing every day.
My suggestion is to start a blog AND start on Medium.
Yes – you read that right. Have two places to write all the time.
This will make you a much better typer and a faster one at that.
To help you understand Medium as a freelance writer, make sure to check out my masterclass!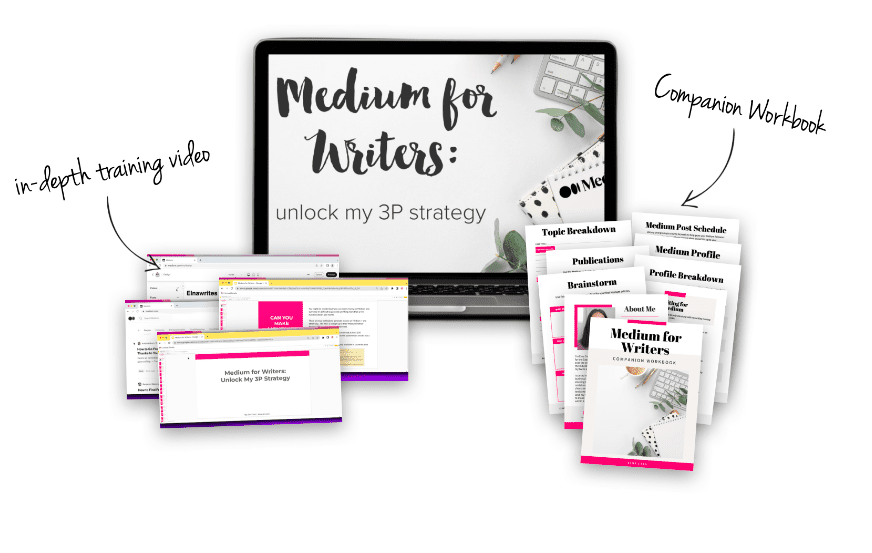 3. Don't Be Picky
While it's important to choose a freelance writing niche, there's no shame in landing any writing gig that comes your way.
In the beginning, I picked up gigs in different niches like career, VFX, dentistry, allergies and social media.
This helped me figure out which industry I loved writing for (psst…it's digital marketing).
So, if you have that mindset of grabbing any opportunity that comes your way, then you will be able to find your niche faster and make more money in the long run.
Use a Freelance Budget App
You can very easily set up a freelance budget using popular apps or implement the zero-budget technique.
This is a simple way to work with a limited budget freelance just getting started.
My freelance friend Alexis over at The Write Life put together a great resource that I think every new freelancer should consider reading called The Money Guide for Freelance Writers.
It covers everything from taxes, invoicing, and all of the financial to-dos that freelance writers need to know about.
Being a freelancer isn't just writing, although that would be great, you have to know how to also handle taxes, invoicing, and pricing yourself accordingly.
While this can be overwhelming, it doesn't have to be.
Here are some freelancing budgeting apps that can be really helpful along your freelance journey.
1. Quickbooks
A favorite among freelancers and small business owners alike.
While Quickbooks is certainly helpful with budgeting, it doubles as an invoicing software and managing other accounting and tax duties.
You can easily share your financial info with your accountant or tax professional or export it right to TurboTax if you are tackling taxes yourself.
Quickbooks is also a great way to show freelance writer budget pie charts as a quick reference to how much you are spending and how much you are actually making.
2. Wave
Wave is another great accounting and budgeting software for freelancers.
Track income and expenses, use their tools for budgeting, and process client payments all in one place.
3. Honeydue
If you are married and taking on freelancing to either replace your 9-5 or as an additional side hustle, being on the same page as your spouse is imperative.
Honeydue is a neat app that not only helps you to stay on your budget but shares all the info you want (or don't want to share) with your spouse.
They can see exactly how much you are making and help to keep you on track with your budgeting as well. Keep you and your spouse happy and organized with the budget diet freelance writer pay and additional income.
4. YNAB (You Need A Budget)
YNAB is a great app to use for the zero-budget technique.
Every dollar that comes into your account is given a job, whether it's to pay a bill, go into savings, or is set aside for taxes. YNAB makes taking your budgeting seriously much more enjoyable.
This is a great app for helping to handle your freelance fixed budget breakdown, one day at a time.
Taxes, Tips, and Other Tricks for a Freelance Budget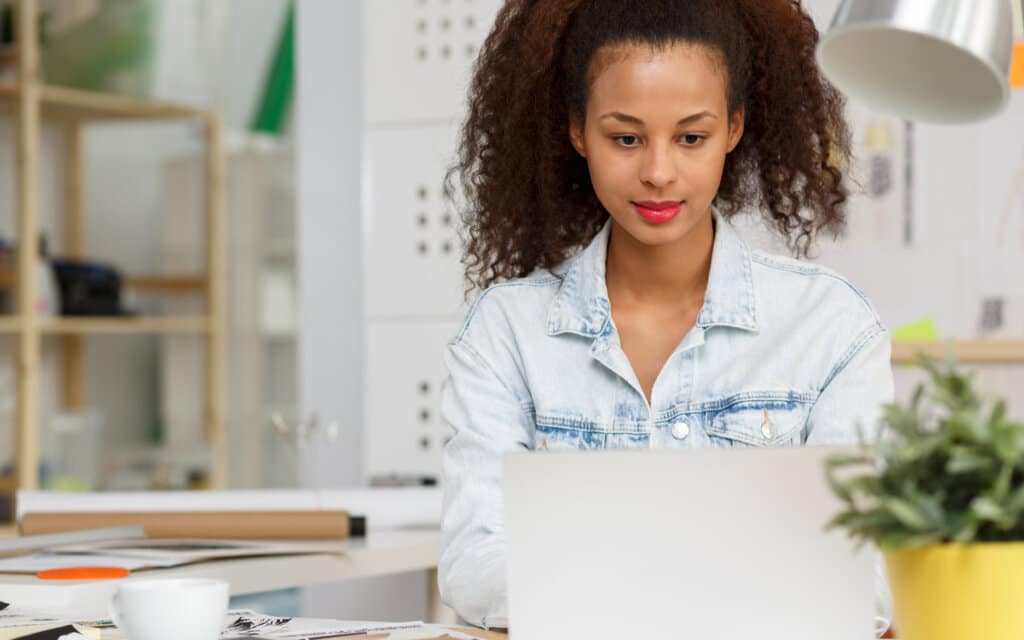 While you already know that you have to pay taxes on your freelance income, you might be wondering, "should I charge taxes on a freelance budget?"
There are two ways to go about this.
You can either let clients know up front that taxes will be charged in addition to their invoice or you can tack on the additional amount to cover taxes onto your invoices.
Just be sure to quote the clients a price with taxes already included rather than adding them on at the end, which can cause issues.
While it's not necessary to charge taxes, it's not a bad idea.
This way you don't have to take them out of your income.
Use free and freemium tools when you can, this can certainly help to save a ton!
Many invoicing and other softwares (like Quickbooks) offer free versions of their paid services. It's perfect for those that don't need the full blown suite of products or services.
Schedule in time for both work and admin tasks.
While it would be great to just focus on the fun part of writing, you should also schedule in certain times during the week for admin tasks.
This could be catching up on your invoicing, meeting with clients, paying bills, or searching for new writing gigs.
Do your best to block out those times on your calendar and make them as non-negotiable as your writing time.
For me, when I close my door, my twins know they can't bother mommy. This is my focussed writing time and I can't have disruptions.
This is one way to ensure that you stay on top of all the things.
There is a lot to think about when you start your freelance writing business.
Don't let the technical and tax things scare you.
Once you get into it and start actually doing the things, it's much easier to stay on track.
It's Time to Budget As a Freelancer!
There ya go!
Be sure that you are staying organized with both your work and all of the other administrative things that go into it.
Tracking your invoices, making sure they get paid, that you are meeting client deadlines, sharing your work when you can and looking for new clients.
Once you get all the moving parts figured out, it will come naturally and you will be booking high paying clients in no time!
Tell me in the comments what you do to budget all your freelance work!