Do you have a passion for the environment?
Are you dedicated to helping our planet?
Then you can become an environmental writer!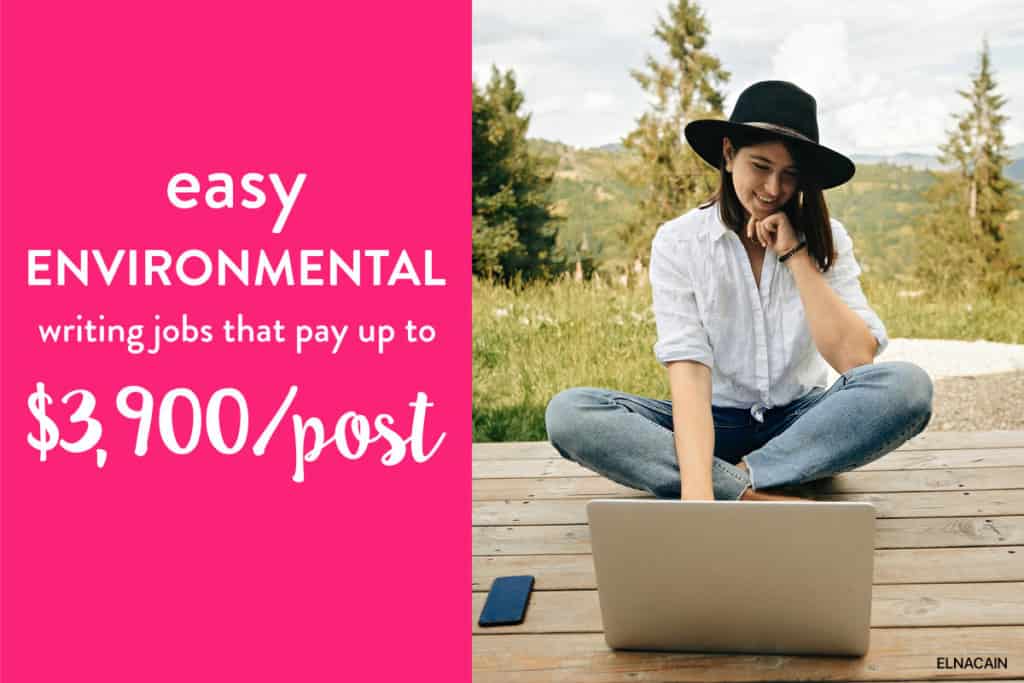 There are many environmental jobs out there that pay well and can allow you to follow your passion while earning money from home.
Plus, the environmental niche covers a wide variety of topics such as green living, conservation, outdoor experiences, travel, culture, and more.
So, there is lots of work when it comes to finding environmental writing jobs!
The environment is a hot-button topic right now, with more and more countries and governments paying attention to issues such as sustainability and climate change.
In fact, it's one of the top global threats in a recent 10-country survey.
And with such a huge focus on the environment, more and more people are looking to find ways to make positive and significant impacts on our planet.
Now is a great time to get into environmental writing!
But before we look at easy environmental writing jobs that pay well, let's go over what environmental writers do and where you can find these amazing jobs.
What Do Environmental Writers Do?
Environmental writers write about environmental topics, from climate change and sustainable living to environmental politics and technology.
There are different types of environmental writing that focus on these topics, such as:
Article Writing
Environmental article writers produce content for blogs, online magazines, and print magazines.
They may cover environmental topics such as the effects of climate change, alternative energy sources, ocean pollution, deforestation, what companies are doing to reduce their carbon footprints, and the effects of global warming on ecosystems.
Journalism
Environmental journalists write investigative pieces that explore environmental problems.
This type of writer typically writes about current events, natural disasters, and technological breakthroughs that could affect the environment.
They often interview people who are working to improve the environment at a specific location or city.
Communications
Environmental communications writers produce content such as press releases, grant proposals, reports, and white papers for nonprofit organizations, government agencies, and research centers.
These specialized reports cover environmental regulations, conservation efforts, and renewable energy initiatives.
Copywriting
Environmental copywriters create marketing and advertising content in order to sell a product or service for green companies.
For example, they may write website copy, Facebook ads, email campaigns, and blog posts that promote green products.
Companies that hire environmental copywriters pay close attention to the accuracy of their work and expect it to be highly informative and up-to-date.
Technical Writing
Technical writers in the environmental niche write instructions, tutorials, product reviews and informational pages for environmental equipment, products, and software.
Companies that hire technical writers are those that develop and market environmental technologies such as renewable energy systems, water purification systems, smart thermostats, and green building materials.
No matter what type of writer you are, there are plenty of environmental writing jobs out there!
But where do you find them?
Where To Find Environmental Writing Jobs
Whether you are a seasoned freelance writer looking to get into the environmental niche or a newbie ready to get started on making money by writing, there are many ways you can find good-paying writing jobs!
Check out these places and ways to find environmental writing jobs.
1. Cold Pitching
Although I'm going to give you a list of 12 great publications where you can find environmental writing jobs, you can always cold pitch to sites that pique your interest.
Start by Googling environmental publications and make a list of ones you enjoy.
For example, Treehugger looks like a cool publication with a big audience on social media.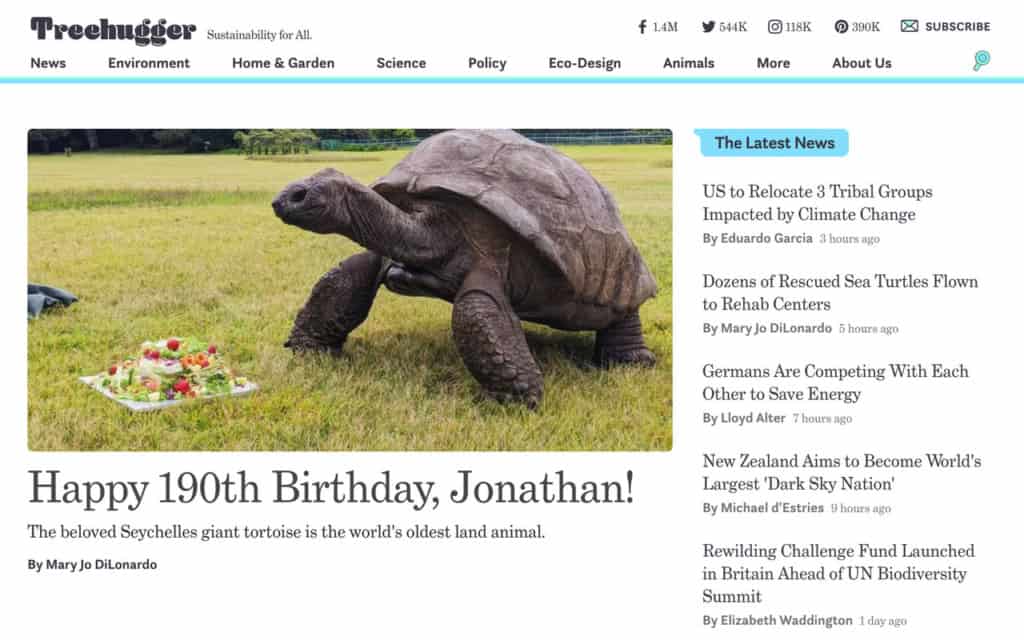 I can see they have expert writers that they hire and that they belong to Dotdash Meredith. This is a media company that often posts jobs in multiple publications.
Following them on social media can help me get on their radar but it's a good idea to peruse the site to find the editor or head of content to pitch to.
Make sure your pitch includes how you found out about them, who you are, how you can help them, and a sample of your writing.
You can learn more about my proven pitching process here!
2. Job Boards
Job boards are also a great way to find high-quality writing jobs when you're a new freelance writer.
Check out boards such as Problogger and Writers Work for environmental writing jobs.
You can also take a look at my step-by-step guide to finding freelancing writing jobs using job boards.
3. LinkedIn
LinkedIn is more than just a platform for connecting with other professionals – they have a job board too!
Simply search for environmental writing jobs and use a warm or cold pitch to offer your writing services.
Make sure you have an optimized bio for prospects to check out when you message them!
4. Social Media
Did you know Facebook and Twitter are more than just social media platforms?
They can be amazing places to content writing jobs!
On Twitter, start following environmental publications.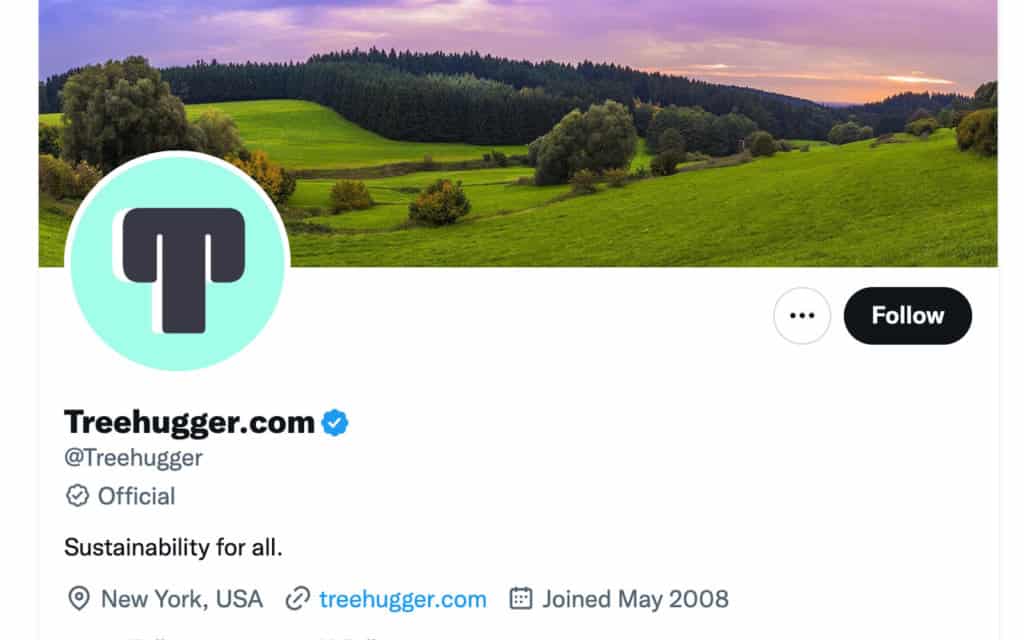 You can build relationships with professionals in this niche by liking, sharing, and replying to their Tweets.
You can also join Facebook groups that are environmentally focused, as well as groups that focus on freelance writing and writing jobs.
Networking with fellow freelance writers can help you find writing jobs.
Many writers will pass on work they don't have time to do or is beyond their scope of expertise.
Environmental Writing Jobs That Pay Well
Ready to get started?
Here are some easy environmental writing jobs that pay well
1. Verge Magazine
Even though Verge Magazine is primarily focused on travel, it's a good place to look for environmental writing jobs if you're also into travel.
They accept shorter articles of 500 words or less, as well as longer articles of 1500-2000 words.
Their pay range varies, so it's important to check out their writer's guidelines.
2. Alternatives Journal
This environmental magazine is published in Canada and features articles about environmental issues from economical, ecological, and social perspectives.
They accept articles between 500 and 1200 words, and payment is made upon publication (which is around $0.10 per word).
Take a look at Alternatives Journal's contributor guidelines.
3. The Revelator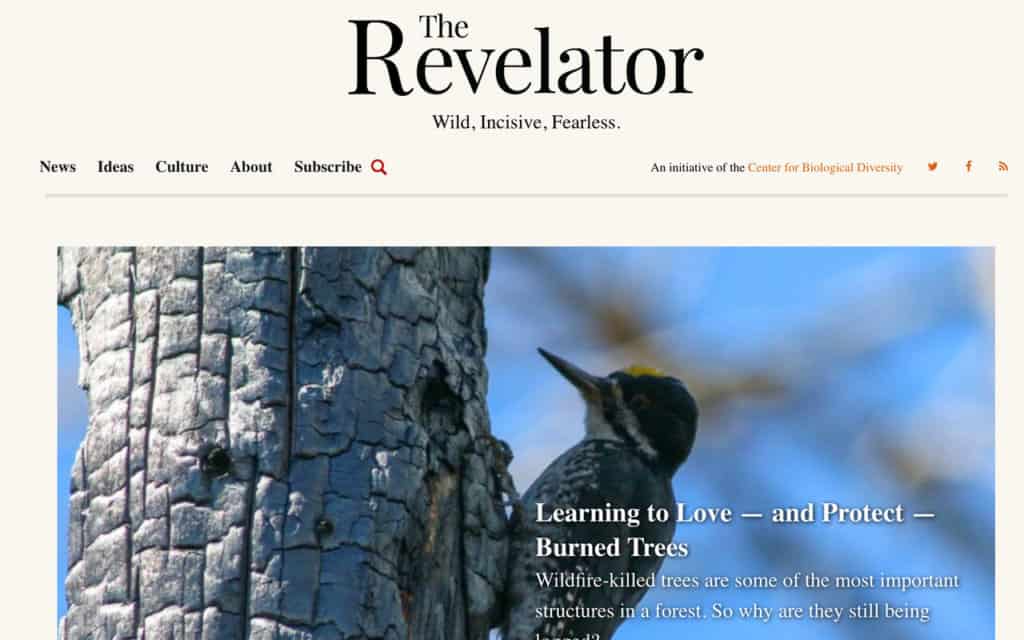 This online news publication covers climate change, conservation, pollution, and more. It's a great place to look for environmental writing jobs!
The Revelator pays around $300 for 1000 words and publishes one freelance article per week.
4. Earth Island Journal
The Earth Island Journal is a publication that looks for stories that talk about environmental concerns before they happen, from wildlife to land conservation and more.
According to their writer's guidelines, they pay $0.25 per word for print stories and $100 for online articles.
5. Outside Magazine
This monthly publication covers sports, people, literature, politics, and just about anything you can think of that has to do with the outdoors.
You'll have to send a query before submitting your article, which should fall within the 100-word to 1500-word range (depending on the type of article you're writing).
Here are their pitching guidelines – they're always looking for freelancers!
6. Hakai Magazine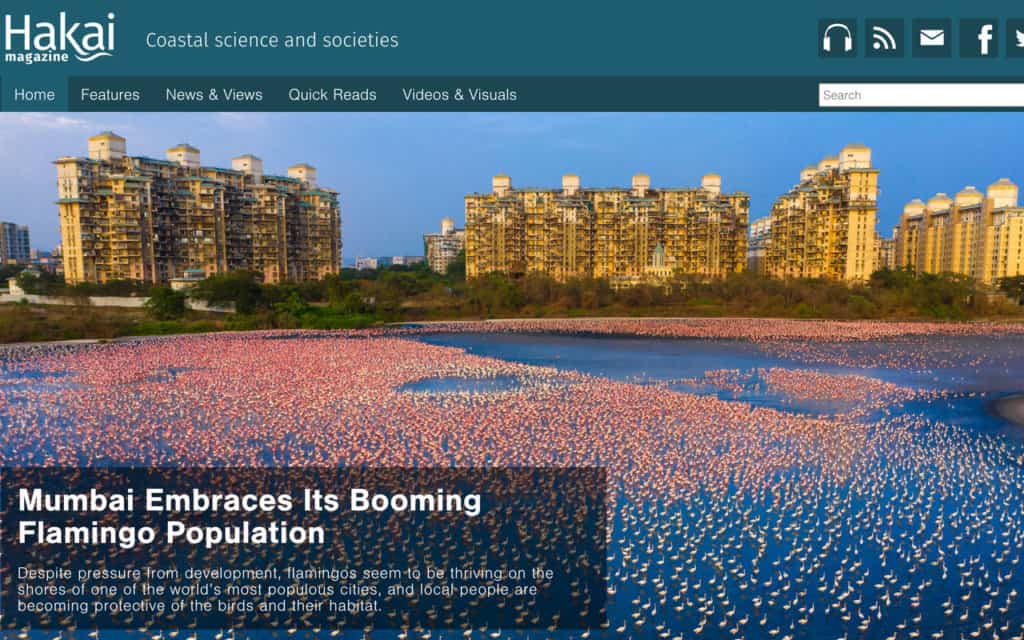 Hakai Magazine publishes content about the science and society involved in coastal ecosystems.
You can send a query for a featured article of 1000-3000 words or shorter articles of 350 words.
Their guidelines state that they pay $1.30/word for features, $0.85/word for news stories, and flat rates for quick reads.
7. Ensia
This solutions-based publication focuses on creating a sustainable future.
They will consider pitches for articles and feature stories that provide solution-focused perspectives on environmental challenges.
Ensia looks for articles ranging from 700 to 750 words and feature stories from 1000 to 1200.
8. Inhabitat
This green lifestyle website covers sustainable design and environmental news.
Inhabit pays freelance writers who can contribute 2 or more articles per week, so this would make an awesome recurring gig!
They pay between $20 and $300, depending on the type of content. You can check out their submission guidelines here.
9. The Narwhal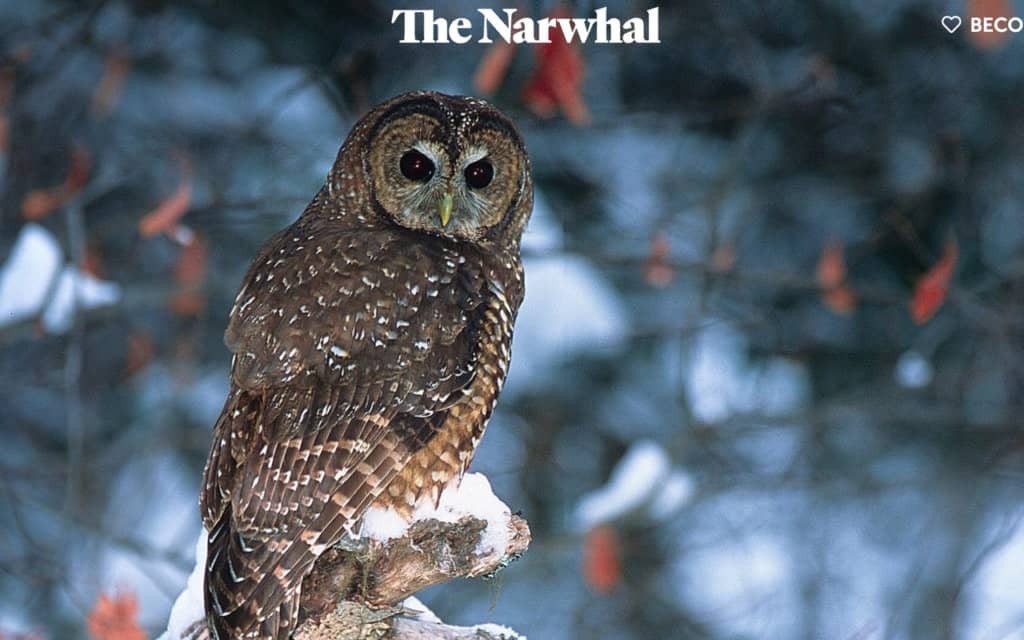 The Narwhal is a Canadian non-profit magazine that covers stories about Canada's natural world.
They accept pitches for 2000-word stories focused on mining, forestry, fishing, and oil and gas, as well as conservation. Their rates start at $0.50 per word.
10. Inkcap Journal
The Inkcap Journal is a British publication that focuses on nature and conservation in the UK.
They accept pitches for features, essays, and interviews and pay around £100 to £300 per story.
11. National Parks
This award-winning quarterly magazine is published by the National Parks Conservation Association (NPCA).
Reports suggest they pay around $1 per word, but you can learn more by downloading their submission guidelines here.
12. Northern Woodlands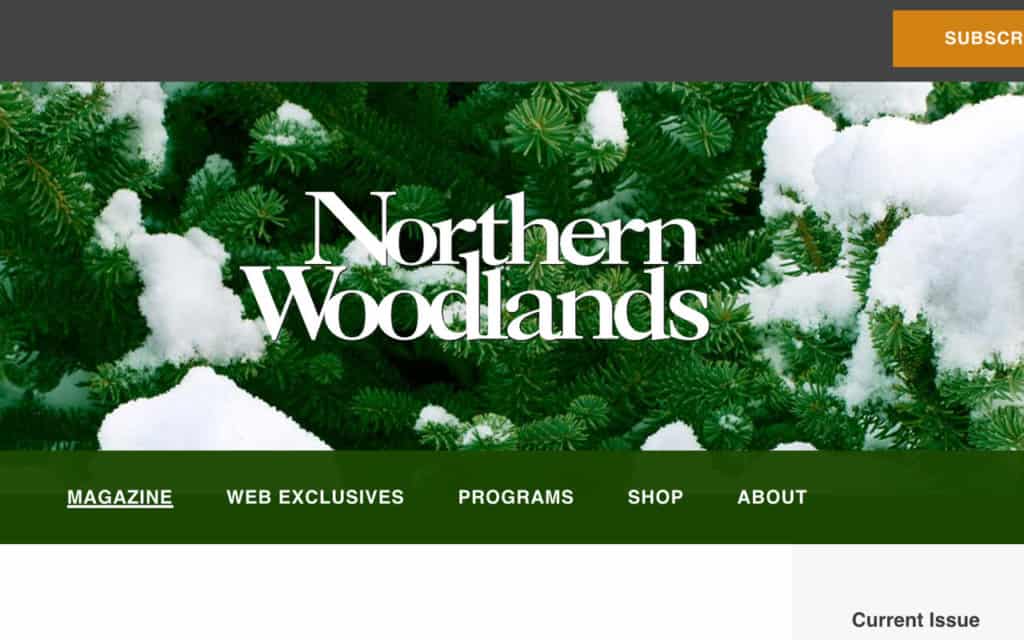 Northern Woodlands is an environment magazine that covers everything to do with forests, wildlife, and natural landscapes.
They accept feature articles of 3000 words, but you have to send a query first.
If they consider your query, you'll have to send a pitch before submitting your finished article.
Do I Need Experience to Become an Environmental Writer?
Do you need any experience to become an environmental writer?
It all depends on the type of content you want to write!
If you want to get into environmental journalism, you will need education and experience in journalism – and probably experience and education in environmentally related topics as well.
But if you are looking to write online content, all you need are good writing and research skills.
However, to stand out from other environmental writers, it helps to have some experience writing in this niche – whether it's guest posts or your own writing portfolio.
This will help you establish yourself as an expert in this niche, which is important when it comes to pitching to environmental publications.
The point is, if you love the environment and did well writing environmental essays in school, then you can definitely take a crack at environmental writing jobs!
Take the time to write a good article that shows your knowledge in this industry as well as your enthusiasm for the environment.
If you need help writing your first writing sample, make sure to check out my Writing Sample Starter Kit!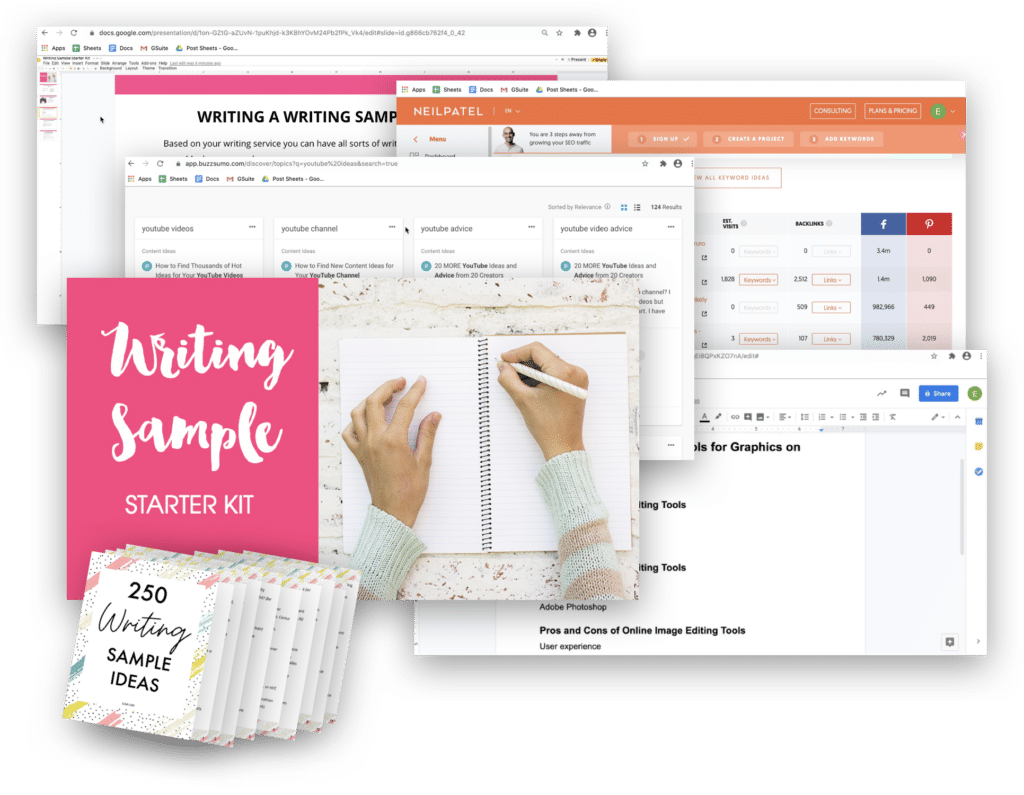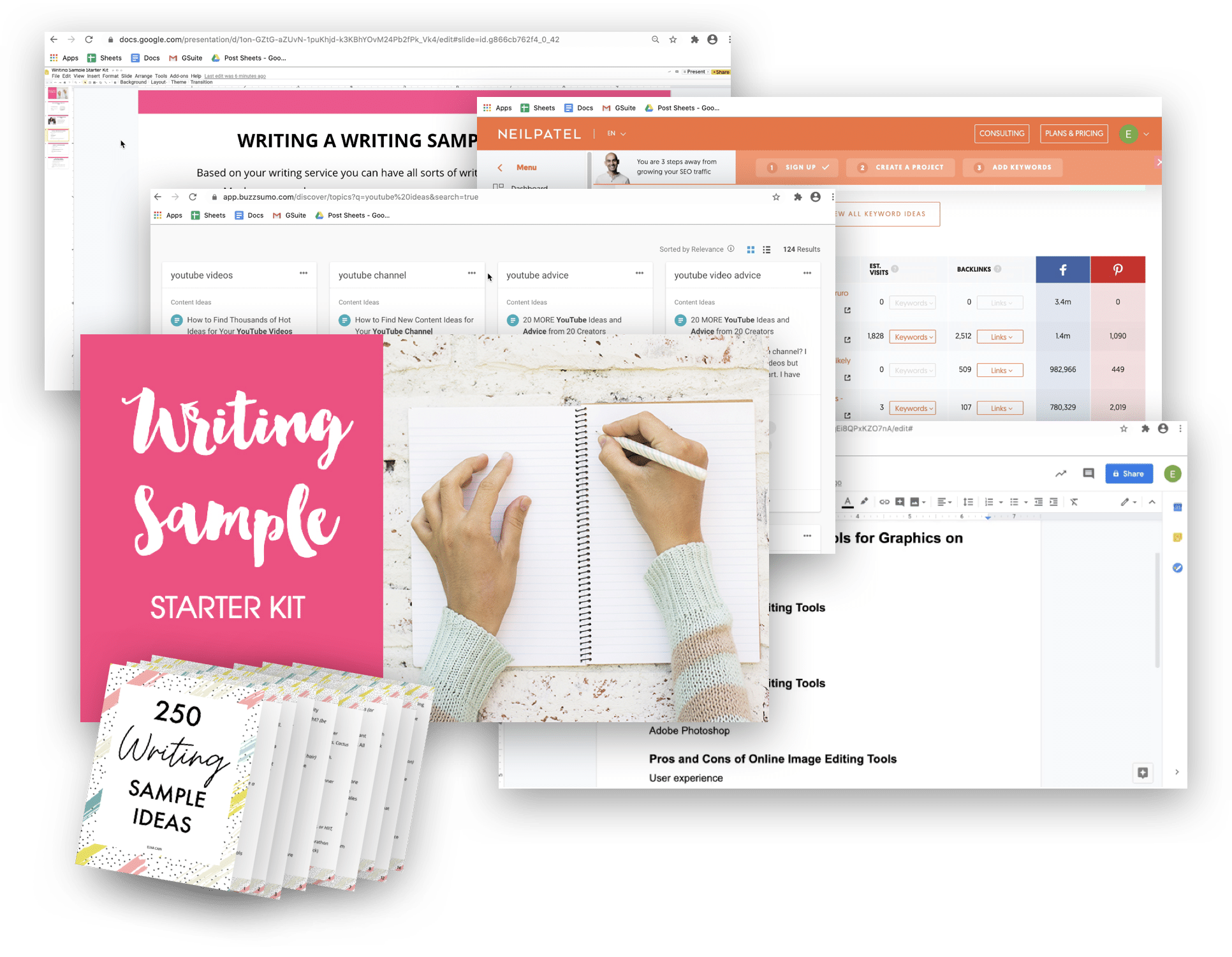 How Much Do Environmental Writers Earn?
According to ZipRecruiter, the average annual earnings for an environmental writer is $57,000 per year.
Keep in mind that this refers to full-time environmental writers, but that doesn't mean you can make a living writing for this niche.
Overall, pinning down a standard pay rate for any writing niche is difficult.
You can charge whatever you want and work as often as you want.
Just be careful not to set your rates too high or too low.
A good starting point is $0.12 per word if you're just starting out.
Saving the Planet One Article at a Time!
If you're passionate about nature and the environment, then these are the environmental writing jobs for you!
You can even start doing these jobs as a beginner, even if you don't have any official education or experience in this niche.
Just get out there and pitch!
Now I want to know – Does writing about the environment excite you? What topics would you love to write about?
Let me know in the comments!