Since the Pandemic, eCommerce purchases – buying things online – increased 42%.
More and more people are using the Internet to buy their groceries, clothing, toys and more.
Most of us call it "online shopping" but in the world of business it's known as "eCommerce."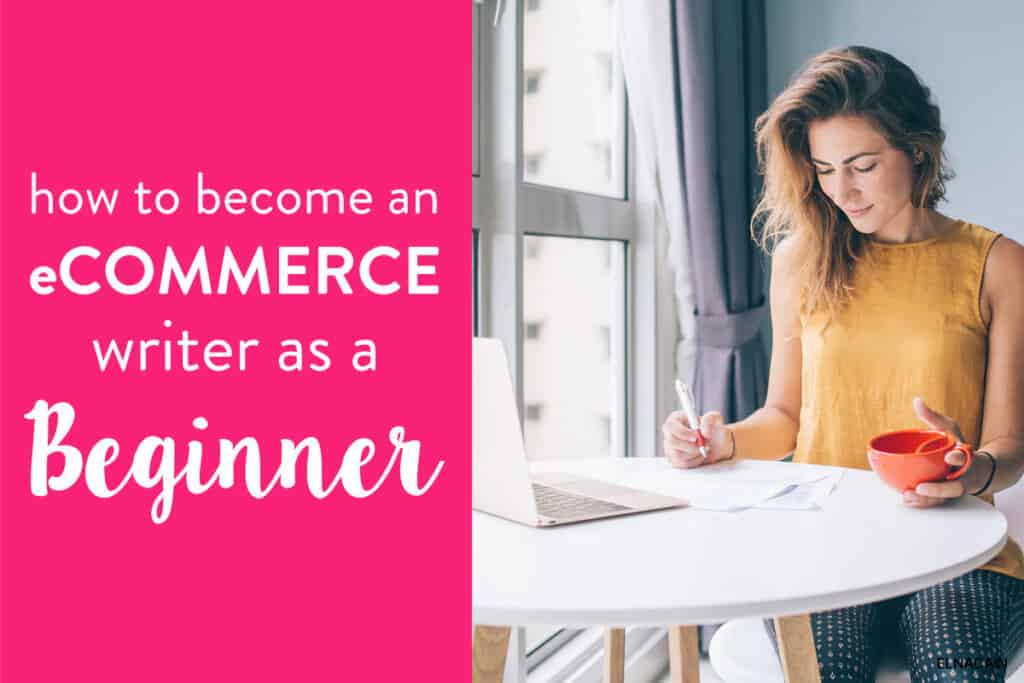 eCommerce involves so much more than just selling stuff online.
It's in entire industry that supplies products to the masses on a daily basis.
One thing that is necessary for growing an eCommerce business is having good writing in product description pages.
Writing is what will change readers to buying customers – and businesses know this!
That's why now is a great time to get into eCommerce content writing, whether you are already a working freelance writer or you are looking to break into the business.
But before you bust into eCommerce writing, it's important to understand what eCommerce content writing is, the skills you will need, as well as how to market yourself and find jobs.
Ready to get started?
Let's go!
What is eCommerce Content Writing?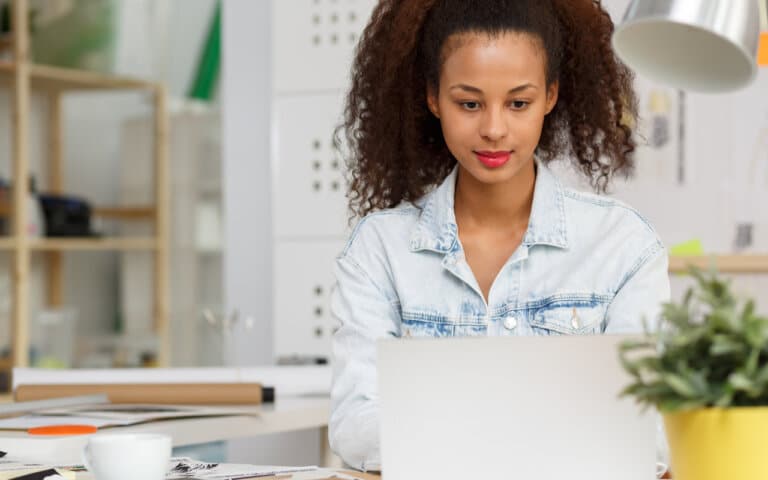 eCommerce is short for "electronic commerce" and involves buying and selling goods and services online.
It can also involve transferring money over the internet.
When it comes to eCommerce content writing, businesses rely on well-written copy to sell their products and services and they look for writers who understand the psychology behind why people buy.
You can find eCommerce writing work in various industries that require things like landing pages, email marketing funnels, advertisement copy, product descriptions, social media posts, and help center information.
As an eCommerce writer, you can write for online stores and for companies that sell products and services to help other businesses.
So you can say that eCommerce writing is much like copywriting where you have to sell a product to a consumer.
Why Become an eCommerce Writer + How Much Do eCommerce Writers Make?
As I mentioned, eCommerce is a booming industry!
And it's not just the big brands selling products and services online.
Many small and at-home businesses are taking advantage of making money online as well.
eCommerce writing is also different than other forms of writing such as blog writing.
The content has to be compelling but not pushy, making it challenging at times to find a balance between being informative and selling something.
As far as how much you can earn, that depends on a lot of things.
According to ZipRecruiter, the average salary for an eCommerce writer is $44,527.
But before you quit your day job to become an eCommerce writer, take into consideration that how much you earn depends on how much time and effort you can put into your eCommerce content writing services.
Making money from freelance writing is entirely possible but it takes time! As long as you have patience, you can build a really nice business as an eCommerce writer.
But where do you start?
How to Start Content Writing for eCommerce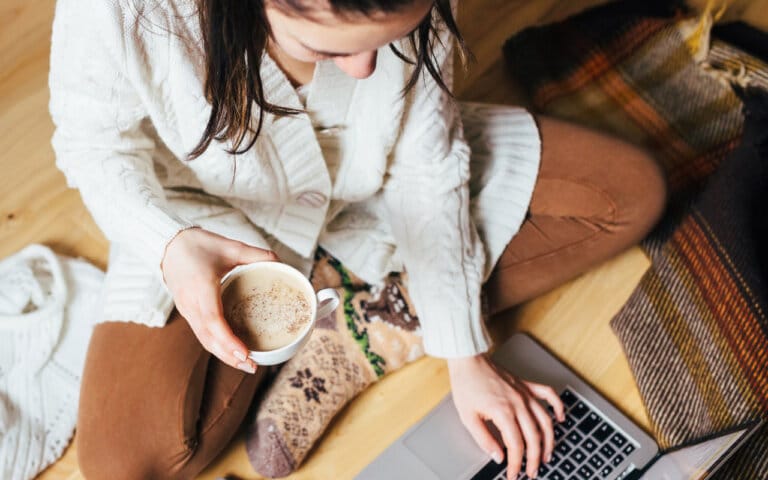 Becoming an eCommerce writer is all about knowing what type of content it involves as well as the skills you will need to be successful.
Here are a few to get you started:
1. Know How to Research Target Audiences
eCommerce writing means knowing how to market research the audience and industry to ensure that the copy you produce is effective and compelling.
This involves finding:
Target Audience Demographics: This information includes their age range, lifestyle, careers, location, habits, gender, etc. You can easily figure this out by creating an audience avatar.
Audience Behaviors: Where do they hang out? What social media platforms do they use? This will help determine the most effective communication channels and help shape how you write your content.
Customer Needs and Values: What problem are they trying to solve? What's important to them?
When you figure this out, you can write compelling content as well as know what the audience wants.
For example, Shopify is an eCommerce company with a blog.
Some of the writers us HARO (Help a Reporter Out) to find sources to interview for their Shopify blog posts.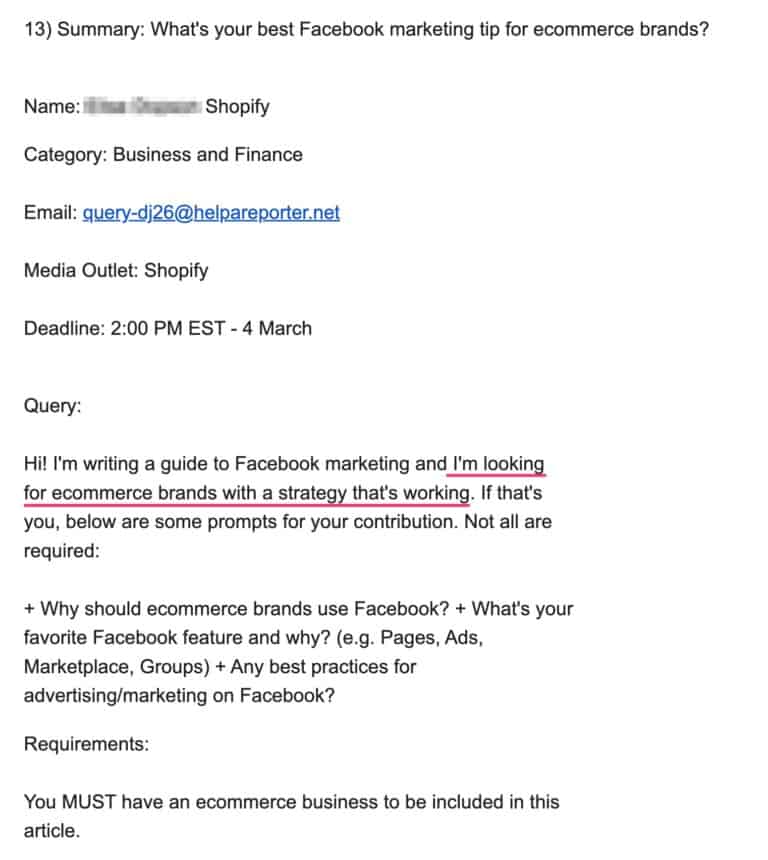 2. Learn How to Write Copy That Converts
eCommerce copy has to be written in a very specific way that draws in potential customers and compels them to buy.
It uses a combination of features and benefits to highlight how a certain product or service can be of use to the reader.
Plus, eCommerce copy has to be written for search engines using SEO, and product descriptions need to be optimized depending on the platform they are being posted on.
For example, a product description for Amazon has to be written differently than on sites like Walmart Marketplace because of specific guidelines.
When it comes to ads, the copy has to be short and compelling in a way that quickly informs customers about the product.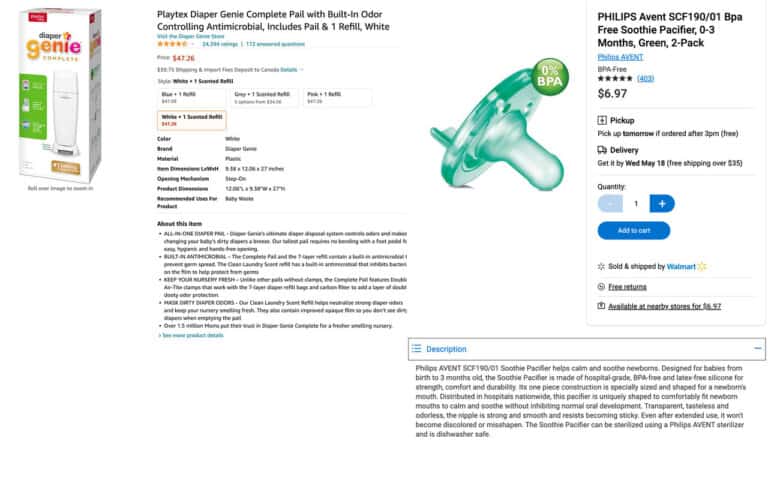 3. Get to Know Funnels
Email funnels are an effective marketing strategy that focuses on turning subscribers into customers by using educational and promotional email communications.
In order to create effective emails for funnels, you need to understand the reader's needs and send the emails at the right time to encourage action (such as buying or selling a product).
There are four stages that email funnels cover: Engagement, Discovery, Purchase, and Retention.
Even after understanding the stages of an email funnel, you need to be able to write each step in a way that guides the reader through the process.
For example, as an eCommerce writer, you might be responsible for a promotional ad campaign detailing a new feature of your client's product.
The company sells yoga mats and a new feature is an extra thickness option.
In your promotional email campaign you would provide relevant information and tug at the problem so that when you introduce the new feature (solution), you'll increase the chances of a sales.
4. Get Comfortable With Keywords
When it comes to content writing for eCommerce, it's important to include keywords in your copy but you have to be careful about maintaining a balance.
Yes, keywords are important for SEO but you don't want to "keyword stuff" your content to try and make Google happy.
In fact, Google does not like keyword stuffing and will actually penalize content for doing so.
You need to know how to choose and use keywords that will help the content rank high on Google's search engine.
As far as how many times you should use a keyword, different eCommerce platforms have different guidelines.
For instance, Shopify recommends using the keyword only twice in descriptions under 300 words.
For longer pieces of content, you can use more keywords.
Need Help Writing SEO Content?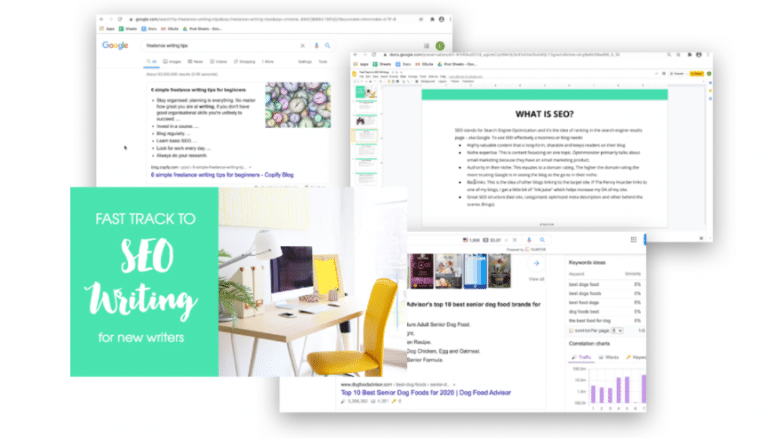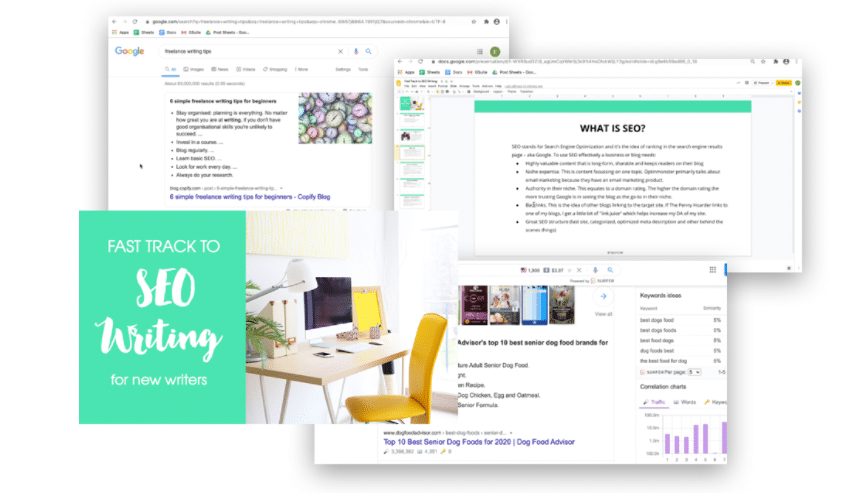 5. Understand the Key Pages of a Website
While eCommerce writing does involve product descriptions, ads, and emails, you may find yourself getting into eCommerce website content writing.
So, knowing the key pages of a website is super helpful for becoming an eCommerce writer!
Company websites are a destination for readers that can be converted into customers.
A brand needs quality content on all of its pages to guide potential customers into the sales funnel.
Here are some of the key pages of a website you should familiarize yourself with:
Home Page: This is the first point of contact for most readers so it needs to express the brand's personality and values, as well as give the reader an overview of the site.
Landing Pages: These pages are standalone pages that target specific products and services and encourage visitors to make a purchase using CTAs (Call-to-Action).
About Page: Customers care about values when it comes to the companies they support. The About Us page (or "Our Story" page) is where businesses can highlight their values and create a connection with the reader.
Category Pages: These pages introduce the products or services in a way that is organized and easy to navigate. They target visitors who are going to buy but don't know what they need.
Good websites are important for businesses, especially since 70% of consumers would rather learn about a company through a series of articles than through paid advertisements!
How to Market Your eCommerce Content Writing Services
Unfortunately, you just can't call yourself a writer and wait for the jobs to start pouring in. You have to get yourself out there!
Here are some ways you can market yourself as an eCommerce writer:
1. Optimize Your Social Media Accounts
Optimizing your social media accounts as an eCommerce content writer means letting people know that you are available to work!
While many freelance writers use LinkedIn and Facebook pages to promote their writing services, there's nothing wrong with letting your friends list on Facebook know that you are for hire.
When you do optimize your social media accounts, choose a professional-looking photo and take advantage of cover photos to display the services you offer.
You can also use taglines and bylines in different social media accounts to list your services as an eCommerce writer.
2. Network With Other Freelance Writers
While freelance writing is competitive, freelance writers are wonderfully supportive of each other!
Making connections with other eCommerce writers will help you pick up referrals and get your name out there.
You can network with other writers by commenting on their blogs and social media posts as well as connecting with them through writing communities such as Facebook groups.
3. Build a Writing Portfolio
Building a portfolio is a great way to show potential clients what you are capable of!
You can use your own website or online portfolio services to market your eCommerce content writing services.
But how do you build a writing portfolio when you're new?
You can easily build a writer portfolio from scratch by using platforms such as Medium, LinkedIn, and Contently to write sample pieces and post them online.
Check out my online writer portfolio on Contently.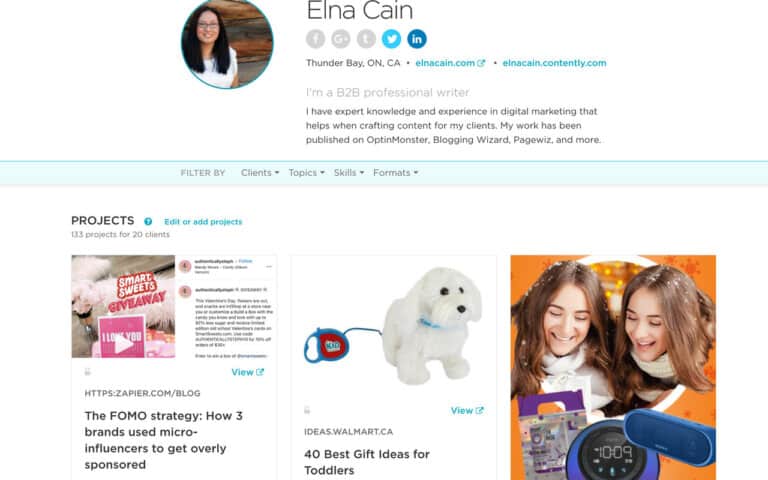 You can also start writing guest posts to include in your portfolio.
This is when you write for someone else's blog.
For example, I have a guest post on The Good Men Project.
To showcase your credibility as an eCommerce writer, your guest posts can be about retail, eCommerce platforms and any trends you might see with online shopping and consumer behavior.
If you need help figuring out how to write your first writing sample, check out my Writing Sample Starter Kit.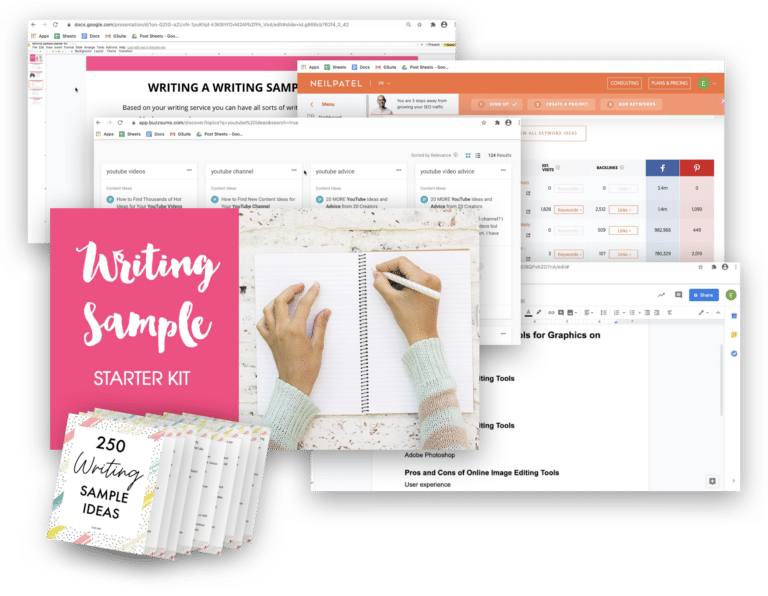 4. Sign Up For Google My Business
This neat little feature offered by Google allows you to market your business.
Google My Business (GMB) is primarily geared toward businesses with brick-and-mortar locations but you can use it to market your eCommerce content writing service!
GMB can help you be seen on Google by listing yourself as a business and allowing clients to write reviews.
How to Land Gigs as an eCommerce Content Writer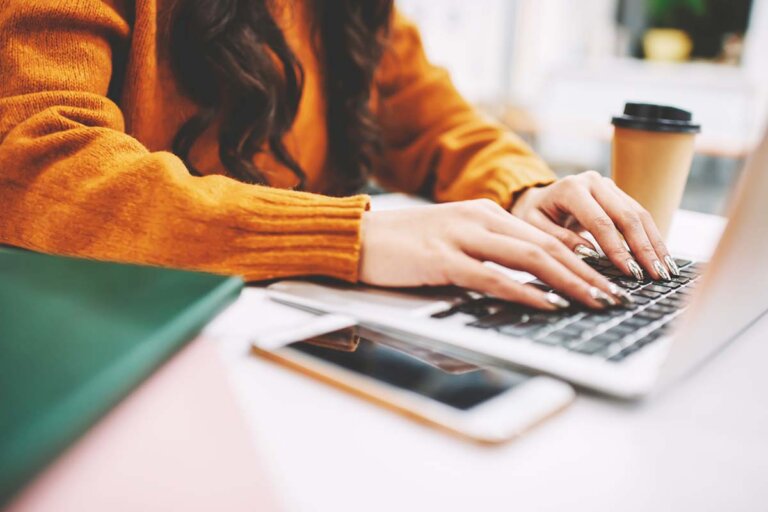 While it would be nice if every freelance writing job came to you, sometimes you have to get out there and find eCommerce writer jobs.
Here are some legit ways you can get started.
1. Cold Pitching
Not everyone is comfortable with cold pitching to businesses but it really is one of the best ways to land gigs as an eCommerce writer!
Cold pitching involves sending an email to a business out of the blue and offering your writing services.
These emails are short and sweet, highlighting your skills and how those skills can benefit the business you are contacting.
Check out my article about how to write a pitch!
2. Job Boards
The next best place for new writers to find jobs is job boards.
Instead of reaching out and contacting businesses, you simply respond to job posts for eCommerce writing jobs.
For example, on Writers Work, you can find many eCommerce writing jobs in different industries like beauty eCommerce writing jobs, UX eCommerce writing jobs, Brand eCommerce writing jobs and more.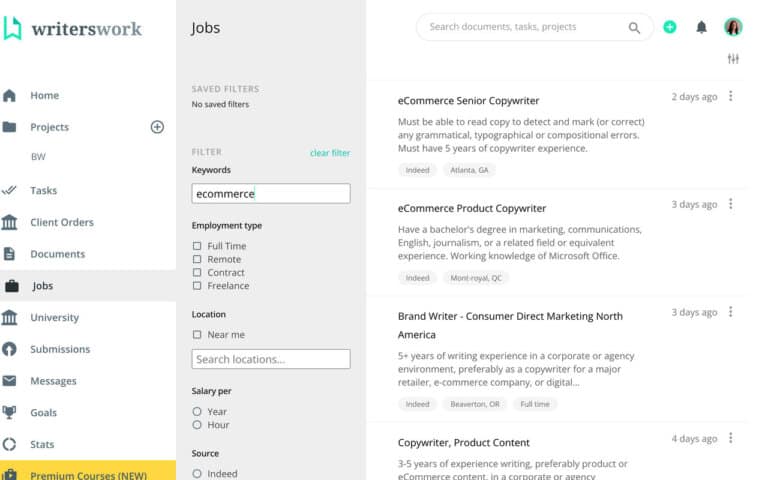 Keep in mind that you are not going to get every job you apply for and some jobs will offer a dismally low rate.
However, there are some good-quality job boards out there where you can find good-paying writing jobs.
3. Social Media
I mentioned before how you can use your social media accounts to market your eCommerce content writing services as well as network with other writers.
You can also use social media to find writing gigs!
For example, you can use Instagram to get writing jobs!
Think about it – eCommerce is all about writing for businesses and brands and guess where a lot of them hang out?
Here are some other ways you can use social media to find eCommerce writing jobs.
4. Existing Clients
If you are already a freelance writer and are looking to branch into eCommerce writing, you can always reach out to existing clients and let them know about the new service you are offering.
For example, maybe you are ghostwriting content for a business's blog.
Let them know that you are now writing compelling website copy – they may hire you to revamp their site or write new pages!
Or, maybe they know of someone who is looking for an eCommerce writer for their latest product. You never know!
5. Writer Website
While the methods I just mentioned are solid legit ways to land your first eCommerce writing job, to make a living as a writer, it's best to have a writer website.
This will be your lead generation tool to capture clients easily.
It's actually my #1 tool next to referral and LinkedIn to landing online writing jobs.
If you need help setting up your writer website, check out my post on how to start a blog for your business.
Types of eCommerce Writer Jobs
Lastly, let's look at the types of eCommerce writer jobs that are out there!
1. eCommerce Website Content Writing
Earlier in the article, I talked about the different parts of a website. This is where that will come in handy!
As an eCommerce website content writer, you would be responsible for writing the content used throughout the client's website.
While someone else will likely handle the layout and design, you just need to give them the words to fill in the information necessary to convert readers into customers.
2. eCommerce Product Description Writer
Product descriptions are short little blurbs used mostly in online storefronts to describe a product or service to a customer.
These may look simple to write, but they do take some thought! You have to be both descriptive and compelling while only using a handful of words.
Here are some examples of product descriptions I was hired to write by Walmart:
3. eCommerce Copywriter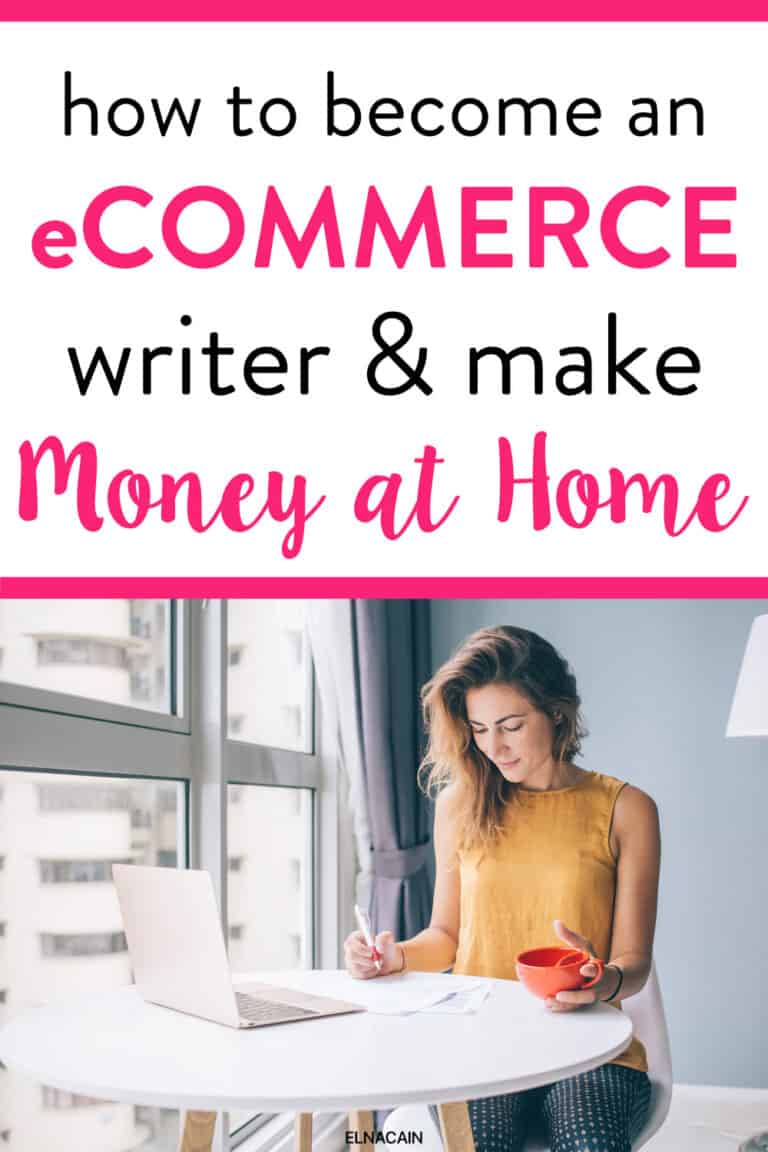 An eCommerce copywriter writes a variety of content from landing pages to product pages and email marketing campaigns.
This can be a great way to make money in content writing for eCommerce because you can build up a profitable skillset!
4. Conversion Marketing Writer
Conversion marketing involves using funnels to lead someone to make a purchase through a process of turning a visitor into a customer and then into a repeat customer.
This type of eCommerce writing requires that you understand customer behavior and what's important to them when it comes to making a buying decision.
5. eCommerce Email Writer
Emails may not sound like a big deal but to online businesses, they are an important way to retain customers and create a positive customer experience.
Writing these types of emails may include thank you emails and order confirmations that reinforce a company's branding and provide the customer with useful information.
6. eCommerce Beauty Writer
The beauty industry saw one of the best years in 2021 after the pandemic and will continue to grow. In fact, it's expected to grow to 120 billion by 2025.
This is a good time to be an eCommerce beauty writer.
Companies like Loreal, Estee Lauder, Unilever and more hire beauty copywriter and eCommerce writers to write well-written and expert level copy on beauty skin care products, fragrances, and other wellbeing beauty products a company sells.
You might be responsible for email funnels, product descriptions, blog posts or ad copy.
7. eCommerce Brand Marketing Writer
Many freelance writers I know write for eCommerce brands as a way to grow their brand.
A popular examples is Shopify.
They have a blog with several well known writers writing about eCommerce and their platform.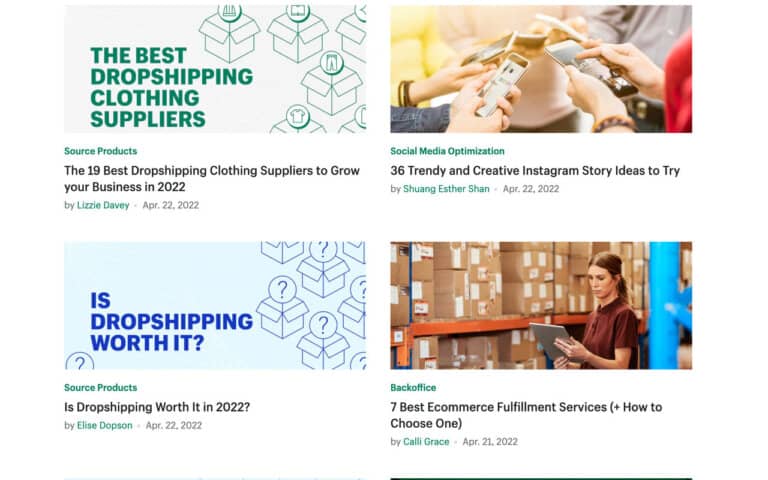 Become an eCommerce Writer!
The paths to becoming any type of freelance writer are similar but eCommerce is a special industry that requires specific skills and knowledge.
And gaining those is not difficult!
So if you want to become an eCommerce writer, go for it!
I'm sure you will love this challenging and rewarding career.
If you want to know different ways to become a writer that gets paid, check out these guides:
Your turn: Have you tried eCommerce writing? Did you face any challenges? Let me know about them in the comments!
Please remember to pin me!