Have you just stumbled into the world of freelance writing and can't believe how awesome it is?
The freedom to set your schedule, choose your clients and to raise your rates when you like! Who wouldn't want to be a freelance writer?
So, what did you naturally do when you learned about it? You went online and researched as much as you could about becoming a freelance writer. But, then you ended up having analysis paralysis – you don't know where to start or how to start.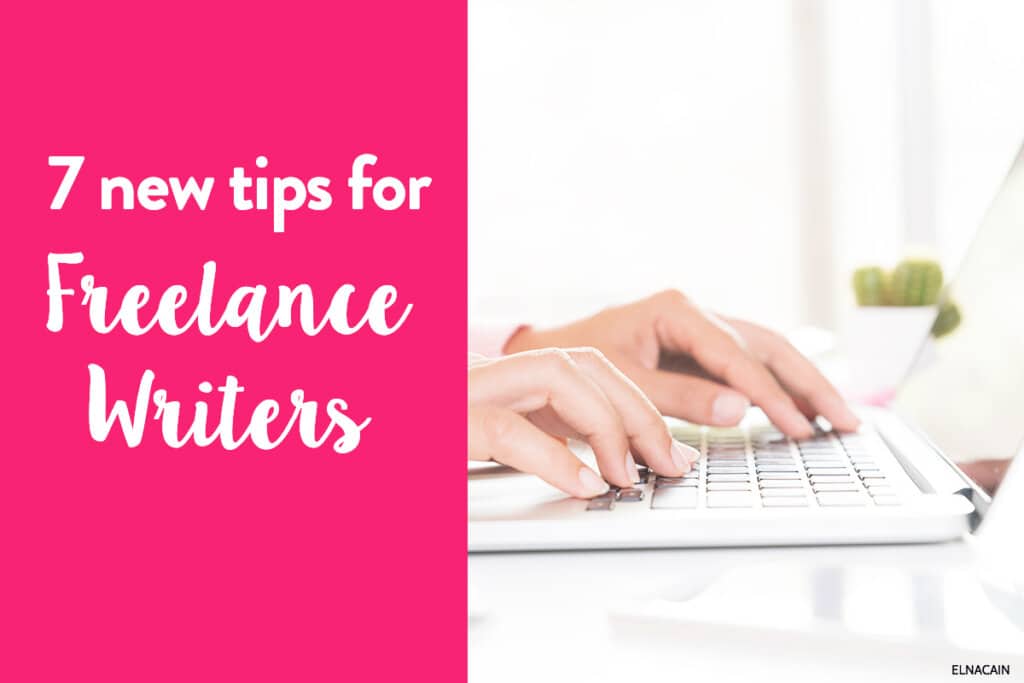 If this is you, then I want you to know that I was in your shoes once. Not too long ago – a little over a year ago – I was at a place where I was reading soo much about freelance writing, that I didn't know what to believe.
This just resulted in me making mistakes and taking longer to reach my goals.
I don't want that to happen to you!
To get you started, I've come up with seven tips to help you out. This all requires taking action on your part, however. If you don't just do it and get out there, you'll never know how much you can potentially succeed as a pro writer.
Here are seven tips all new freelance writers should do to get started. And, if you don't have time to read this post, make sure you check out my YouTube video and subscribe to my channel!
1. Pitch Every Day
Just because you are a journalist or that you had a story published in your local newspaper last month, doesn't mean clients will suddenly start flocking to you by the dozens.
I'm afraid they won't because they have no clue you exist! The internet is big and while it's the best place make money, everyone is on it!
So, it's your job as a new freelance writer to start pitching and go to the client. And the best best way to accomplish that is to set a goal and stick to it.
For example, pitch 5-10 times a day for 1 month.
Here's a post I wrote on how to find freelance writing jobs fast and it's a great tool to use when you're new.
Be sure to not only pitch to job boards, but also send out some cold pitches. These are pitches you would send to companies that aren't actively looking for writers – and I made a guide to help you out!
2. Have a Blog
Can I tell you something? I often visit freelance writer's websites to see their blog. I like viewing what other writers are writing about. But more times than not, their blogs aren't being updated.
I want you to treat your blog like a client. Set deadlines and create a content schedule.
Why is this important?
1. It Serves as Your Portfolio
You're new and you don't have any samples under your belt. The easiest way to quickly create samples is to write a few blog posts.
Now whenever you send a pitch, you have samples to link to. A win-win!
2. It Helps Improve Your Writing
I have every post I've ever written on this blog. If you go and read the first few posts I wrote and compare them to now, you'll notice an improvement. It's without question that writing every day will improve your writing.
It's just another muscle to exercise.
3. It Can Help You Land Clients
At first, my blog didn't help me land clients. I was still new and no one knew I was a freelance writer. But then prospects found out about my blog and I started getting inquiries from them letting me know that they read my blog and wanted to hire me.
Then I had prospects leave comments on my blog.
3. Focus on Goals, Not Failures
It's so easy to get hung up on the failures and rejections. Writing, in a lot of ways, is a creative outlet and is personal.
So, when someone doesn't hire you or doesn't like your writing style, it's like they don't like you as a person.
That's what you think, but in reality, freelance writing is as business. It's not a hobby.
When a business doesn't get back to you or says you're not a good fit for their brand, don't take it personally.
It has nothing to do with you as a person! So, don't let the fear of rejection stop you from taking action. I'm not the best writer, but that hasn't stopped me from writing for big brands and influencers.
And to think I almost quit freelance writing because of what someone else said!
So, have faith in yourself and stick to your goals.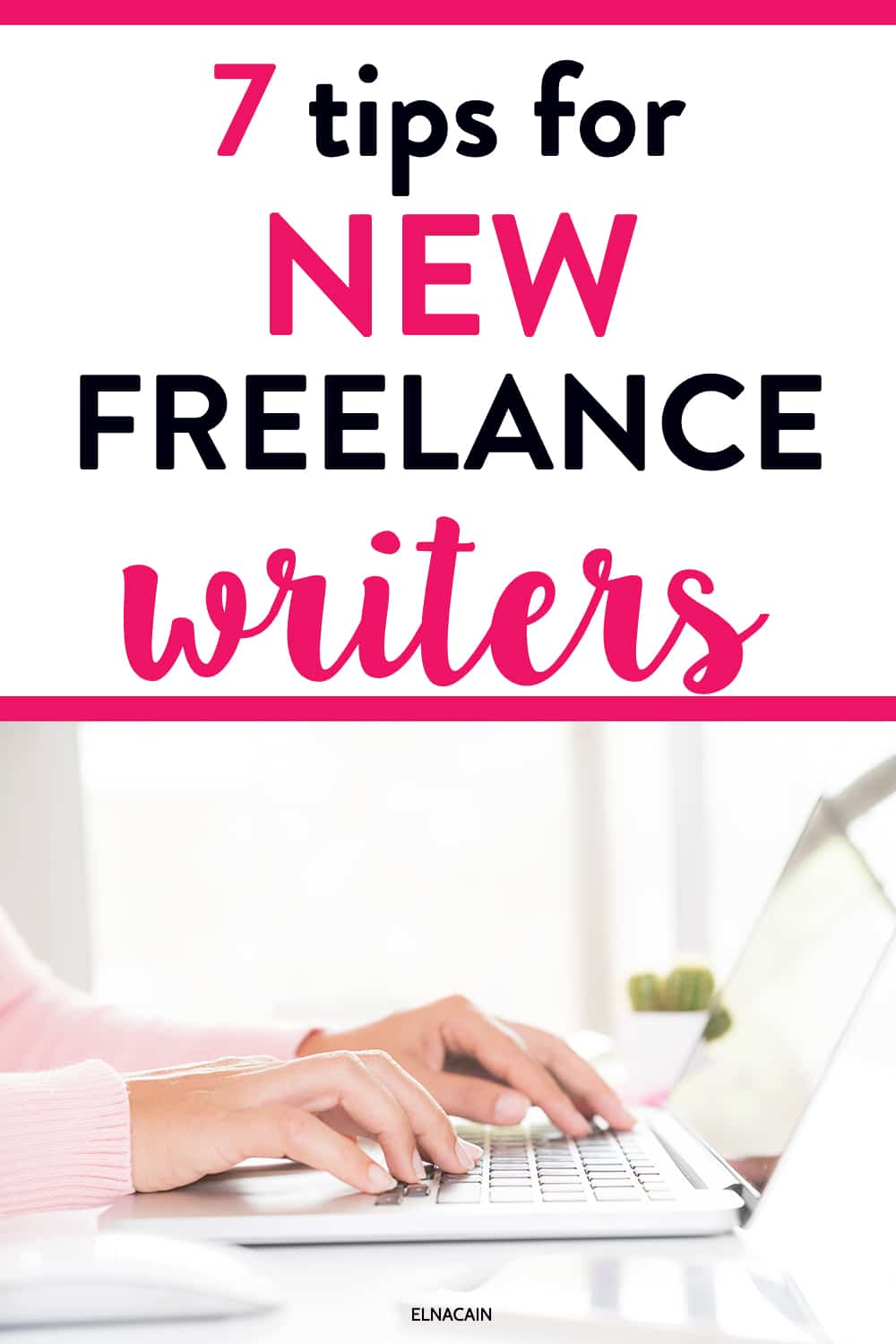 4. Invest in a Course
So, remember when I said I made some mistakes? This was one of them. I know for a fact I could've saved time by enrolling in a course.
Having a successful framework to go by just makes new freelance writers become successful faster. You learn the right way to pitch or submit your work or where to find freelance writing jobs and you don't waste time.
That's why I tell aspiring writers to invest in your business first by taking a course (my course!).
5. Network With Other Freelance Writers
One of the best things I did was reach out to other freelance writers. Whether it was to ask them about rates or clients, having another person that "knew" what I was going through was helpful.
I found most of my network of freelance writers either on social media or by visiting other freelance writing websites like Be a Freelance Blogger or The Write Life.
And, you know what happened? I learned that one freelance blogger actually lived in my town!

It's great when you have someone to bounce ideas off of and talk all things "blogging and freelance writing."
6. Develop a Marketing Plan
Okay. This is a BIG tip 🙂
Having a solid marketing plan is what will help you stay in business. Because after you land your first client, you still need to land another and another if you want to make this a sustainable business.
And to do that means you have to market yourself. I've talked a lot about marketing (here & here).
The best tips I can give are:
Start guest posting. This gives you an author bio which helps gets you noticed
Get on Twitter and LinkedIn
Comment on blogs you want to write for
Connect with businesses on social media
Have a writer website
7. Keep On Hustling
You're a freelance writer and that means you're also a hustler. You have to go out there and hustle hard for clients.
This is not to say you have to do it ALL the time; after a while – if you market yourself right – prospects will start approaching you.
So, even though you may earn enough to pay your expenses and live comfortably with one client's work, be on the lookout for more work. Clients don't stay with you forever and you don't want to suddenly lose all your clients.
Don't Do This Alone
Even though we work from home by ourselves, it doesn't mean you have to do it alone! There's a community of freelance writers out there willing to help.
My course has a private Facebook group and we ask questions, solve problems, congratulate wins and offer support.
What other tips for new freelance writers did I forget? Tell me in the comments and please Pin me!