Right now my twins are in their cribs sleeping for the night and I'm in my office updating my blog.
I'm able to dedicate 1-2 hours after they sleep to work on building my brand as a freelance writer.
Being a mom to two year old twins while trying to make it as a freelance writer is no easy feat.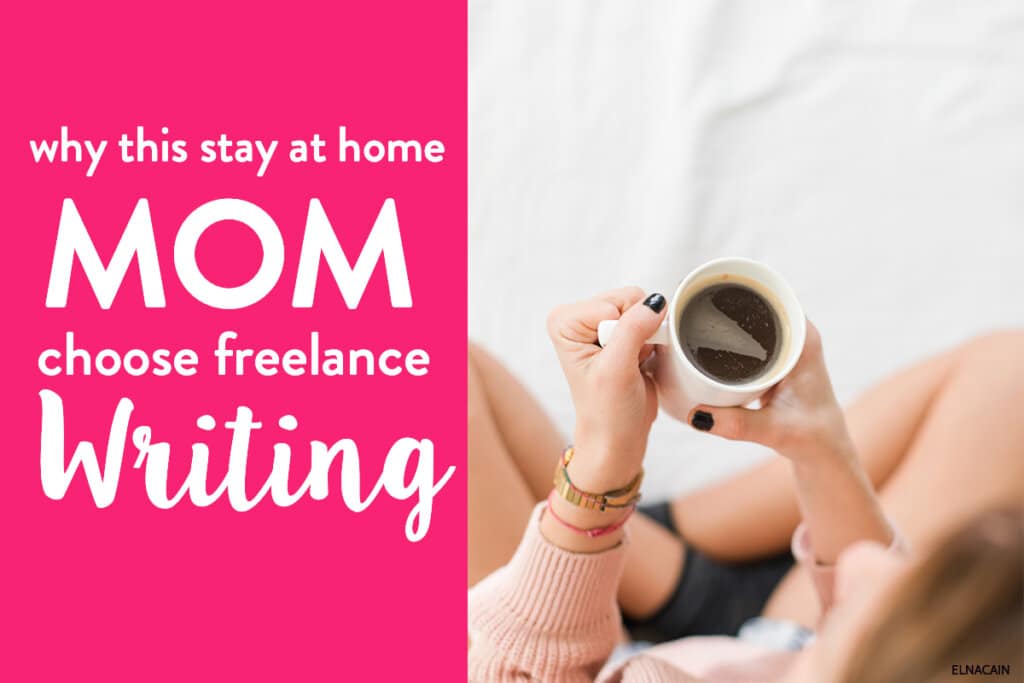 Even though I have been doing this – as a home mom – for a short time, I can say with assurance that freelance writing is the way to go for me and my family.
I Didn't Plan on Being a Freelance Mom at All
In fact, when my husband proposed doing some freelance jobs online I looked at him and said, "Are you kidding me? Virtual Assistant? And get paid with virtual dollars?"
He laughed at me and told me that there are many freelance jobs available like blogging or writing articles.
I couldn't imagine making money off blogging or even writing articles and if a mom can freelance.
My husband, an entrepreneur who runs his own e-Commerace business, had me write fluff articles for his business, many years ago on a range of topics like allergies, pet products, back to school ideas and baby items.
I remember writing quick 300 word articles on What Color Should you Paint Your Nursery? or Do Seasonal Allergies Ruin Your Day?
I stopped writing for him because it didn't interest me at the time nor did I feel like I was making it as a writer. I was just helping out my husband after work and on the weekends.
That's what I thought freelance writing was when he mentioned it 1 year after I had my twins.
A moonlighting job just to earn some quick money.
Mommy Brain was Ruining My Mind!
I always imagined being an at home mom to be a wonderful experience where you play and have fun all day with your child.
You have a restful night, wake up to a happy chatter bug and spend the morning having fun.
Mealtimes were no problem, she will eat anything you give her.
Need to do a few chores? No problem, here, play with your doll house while mommy cleans the bathroom.
Time for arts and crafts! Let's make a fishbowl and glue fishy crackers on it! Yay!
Rainbows and unicorns every day!
Time for bed, nighty-night!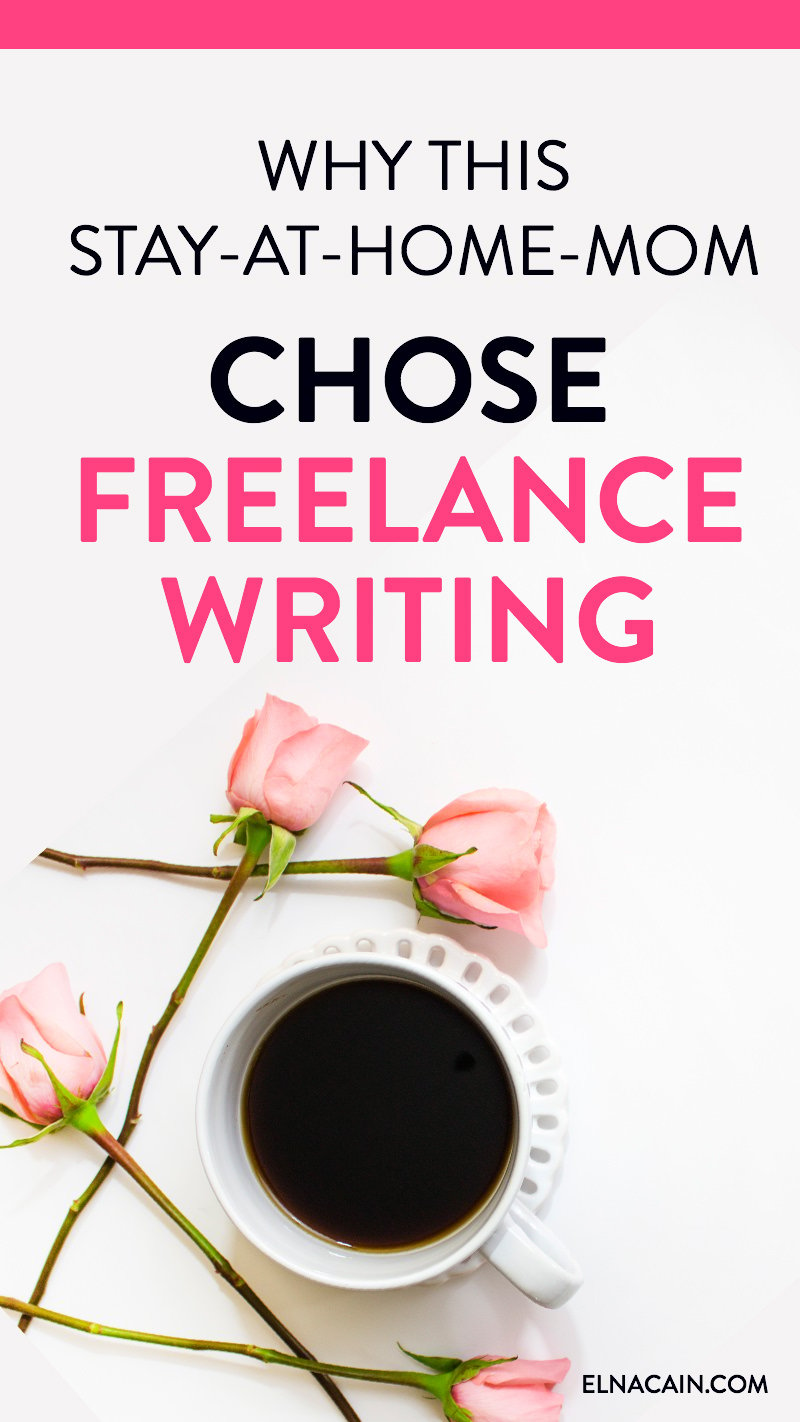 I honestly thought this during my maternity. I never knew having children would be difficult and all consuming.
I also never envisioned having twins, but I was fortunate enough and blessed with a beautiful boy and girl almost two years ago.
Motherhood and parenting was something I never envisioned could be this way.
I'm also fortunate enough to stay at home and raise them with family nearby to help and a husband that works from home to call on when I need a hand.
When the twins were around 15 months old, I felt I finally had a grasp on what I was doing.
I didn't need as much help from my husband or family members and I developed a routine that was working.
The only thing that bothered me was my lack of adult interaction.
I barely talked to other people that weren't moms about other things that didn't include our children.
At that time, though, I wouldn't have been able to have a coherent adult conversation on let's say the rise of gas prices.
I was suffering from mommy brain.
All I thought about were things like how to get my twins to sleep better, how to get my picky eaters to eat something besides toast and fruit, and why won't they nap more than 60 minutes at a time.
I also had the song, "Baa Baa Black Sheep" on repeat in my mind and stopped using words like "resonate", "justifiable" or "myriad."
Instead, I was using words like, "okay-dokey", "poopy" and "upsy daisy."
I loved my children, but I needed to get out of Mommyland and into BigAdultLand.
The only problem was day care for two toddlers is expensive and I couldn't bear to be separated from them for more than 4 hours.
Actually, I couldn't let someone else take care of them since I'm a huge control freak.
Put Your Coffee Down and Write – Freelance Mom Can Do This
I knew I didn't want to go back to work as a Special Education teacher at an elementary school, but I also craved grown-up interactions.
Another thing, we needed extra money because a little one (or two) turned out to be expensive (two car seats, two pack n' plays, two swings, you get the picture).
I started researching freelance writing and it looked more appealing than before. I learned that a freelance writer mom could do this…
Stay home with my children
Contribute to our finances
Set my own hours and pace
Give me the freedom to run errands and tend to the house while still working
So I decided to pursue writing as a freelance mom. I created Innovative Ink and worked on writing my website content.
I knew that freelance or stay at home mom was something I could do at the same time and I didn't have to do either one or the other.
This made me work on my writing skills, which I needed at the time.
I looked at other freelance writers and how they marketed themselves and where they were published.
Some freelance writers I connected with are:
Not all of them are freelance moms, but I liked their style of writing, their related articles, how they managed their client work, and how they developed their social presence online – with many having small children!
I also read freelance writing websites as a way to learn more about this niche and how to be a better freelance writer.
Take a look at some of them!
I can adjust my schedule to squeeze in writing before my children wake up, during their naps and after they go down for the night.
I can also write when I have child care for a few hours a day.
It works.
I can still do the daily house chores and run errands when necessary.
Are you thinking about landing a freelance writing job? Maybe you like to write or like reading blogs.
Time To Get On Social Media
One thing I knew I had to do to be a freelance mom like some of the other freelance writers I saw, was to create a Twitter profile and LinkedIn profile on social media.
Yeah! I was going to use social media more than just watching Youtube videos, going to a Facebook group and posting cute baby pics to my Facebook page!
Being on social might mean landing a freelance job or home jobs or just any online jobs for that matter! I am excited about freelance writing and what it will entail.
To Get Out There I Need to Try Job Boards
From learning from other freelance moms and freelance writers, I knew about job boards as a fast way to find a freelance writing job.
I'm a busy mom and finding a client could take hours just searching all over social media. So, trying job boards like Pro Blogger or Indeed will help me get there faster.
And one thing to remember is to guest post so I can gain a writing sample or two.
Potential Clients and a Kid (or Two)
As a home mom trying to be a successful freelance mom, I'm worried I can't juggle potential clients and a kid on my hip.
Learning to be a working mom to find gigs is all new to me.
I'm starting a small business right?
Freelance Mom
Freelance writing jobs give you the opportunity to write articles, blogs, site content, press releases, product reviews and just about anything that companies might need written.
If you need help launching your successful freelance writing business, my course Write Your Way to Your First $1k walks you step-by-step and uses my proven strategy.
Are you a freelance writer and a mom? How do you manage to write and take care of your children? Share your story here!