When I started as a freelance writer in 2014, I wanted to have a freelance writer logo that embodied my personality and excitement of starting something new.
But, I had no clue about creating logos and had other things to figure out (like my tagline and title!).
Are you feeling the same?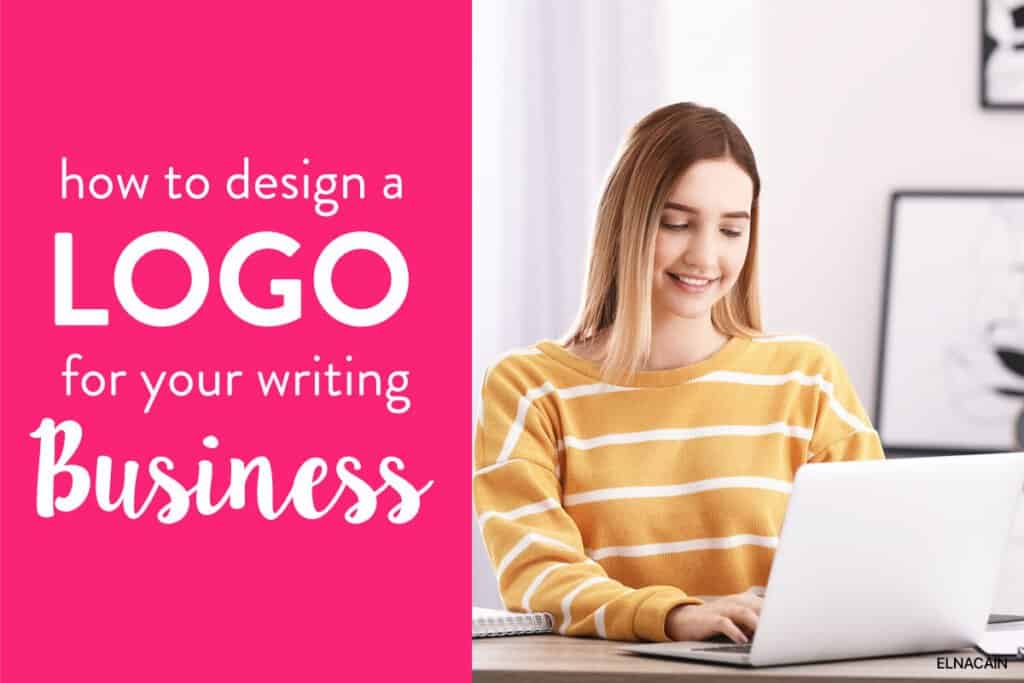 Clueless on how to design a beautiful eye-catching logo for your website?
For this article, I want to share a tutorial on creating a logo for yourself to show you're a legit freelance writer – no matter if you are in your first or twelfth year!
Because you can DIY a simple and easy freelance writer logo.
And I'm going to show you how by using Canva!
But first, let's go through why you would need a logo, (then my video tutorial), places to put your log on, different types of logos, and end with examples and logo makers.
Why Do You Need a Freelance Writer Logo?
Freelance writers aren't the only ones asking this question.
Bloggers ask this, and entrepreneurs (solopreneurs) often ask this question.
If you noticed this website and follow me on the other sites I own (like FreelancerFAQs and Twins Mommy), you'll see a pattern with my logos.
I'm actually turning names into logos!



It's perfectly alright to do this! Of course, if you want something fancier – have a quill in your logo or keyboard – Canva can help you do this.
No matter what your writer logo looks like, it's important to have something on your writer website that tells people who and what you do.
When teaching starting a blog for your writing business, I suggest getting your name as a domain address. This helps you out if you pivot your business or niching down later.
So, your freelance writing logo will be your name when you have your name as your URL.
And if you spice it up with a new font or change the tracking between letters, it will make your entire website appear professional.
Because, let's face it –
If you just started a blog, used the default WordPress theme, and didn't change it, people will know when they land on your site!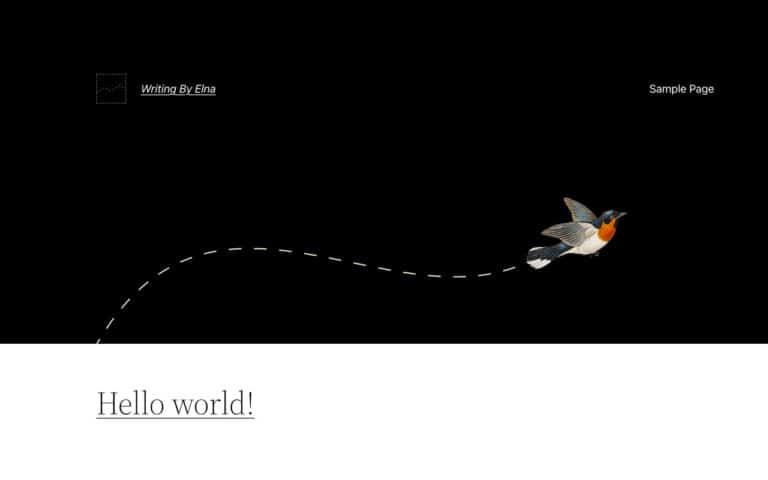 But, if you take the time to add a site logo to your writer website, it instantly changes the feeling of your site when you view it.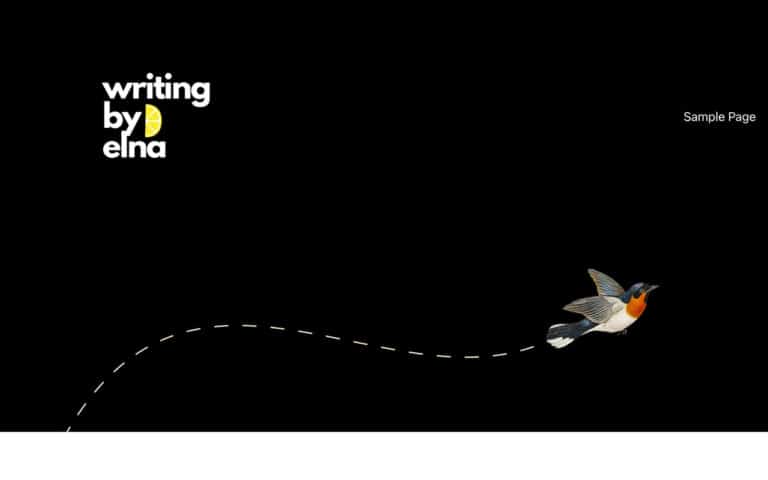 Looks legit, eh?
And this freelance logo design was done by me!
Places to Use your Logo
So, what things can you put logos on as a freelance writer?
I know of four things you can put your logo on:
1. A Business Card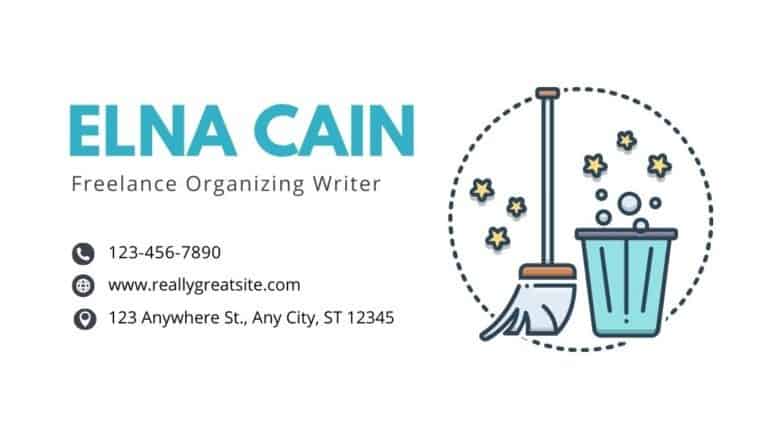 When most people think of a logo, they probably think of a business card, right?
I know I did when I first started freelance writing online.
And, it's not a bad marketing strategy if you want to find local freelance writing jobs.
Go to Staples to print them out and hand them out to local business owners!
And remember to always have your business card on hand wherever you leave your place because you never know where a freelance writing job might spring up.
2. Your Writer Website
If you cater to clients from around the world, you can place your freelance writing logo on your writer website header
This is what my logo looks like on my writer website.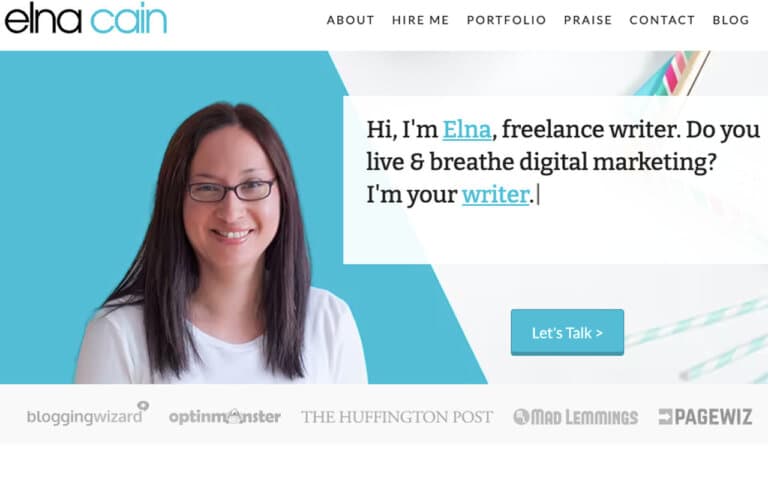 Again, I chose a simple font and color when designing my freelance logo.
3. As Your Avatar Online
Some writers, freelancers, and bloggers use their logo as their avatar to remain private.
Book lover and aspiring writer, The Way Book Smells doesn't share their name or face on social media or on their site.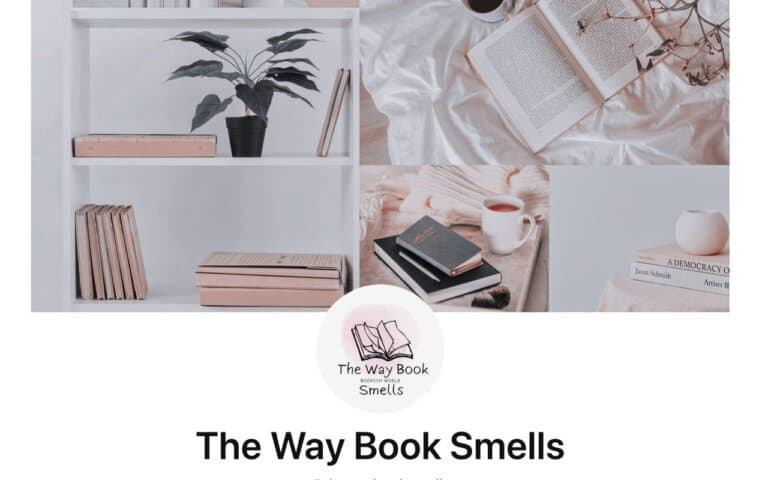 While it's alright to use your author logo in place of your headshot, it's a good idea to share your name so that potential clients get to know, like & trust you and get to understand your writing services.
4. Your Email Signature
If you have a freelance writer tagline, then in your email signature, you can attach your writer logo for a complete email signature.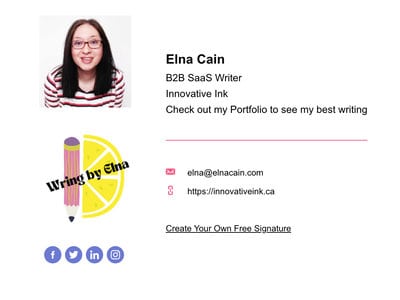 And, having an optimized email signature can help you land more gigs!
Creating a Logo for a Freelance Writer Site
Are you ready to create and design your own logo?
I will show you a tutorial on a DIY logo using Canva!
Check out my Youtube tutorial, and don't forget to subscribe to my channel!
3 Different Types of Freelance Writer Logos
Before we get into the different types of logos you can have, let's talk about color and accessibility.
Make sure everyone who sees your logo can read your logo. This means using a legible font choice and avoiding a highly scripted font for the words on your logo.
Make sure the font size is large enough for visually impaired individuals.
Another thing to know is if your colors you use are ADA (Americans with Disabilities Act) compliant. If your logo has an orange font on top of a pink background with no contrasting colors, it will be hard for people to see your freelance writer logo.
To ensure you comply with the ADA, use a color contrast analyzer tool to check.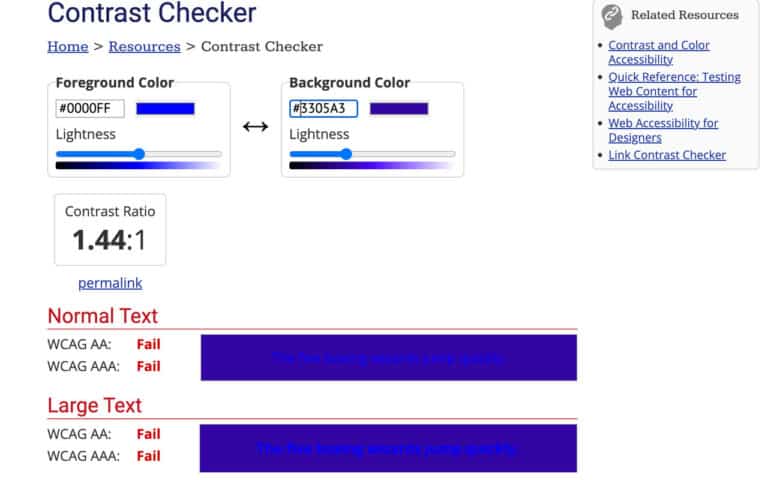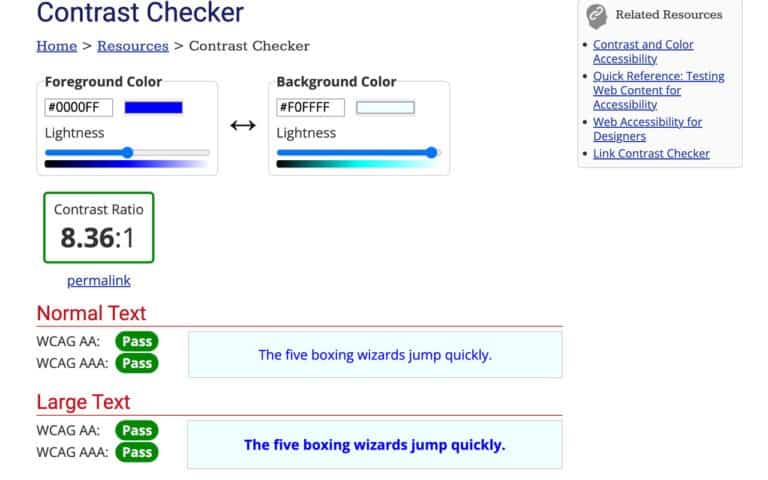 Okay –
With that out of the way, the three types of freelance writer logos you can have are:
DIY logo
Premade logo
Custom design logo
1. DIY Logo
The tool I used in the video – Canva – makes it incredibly easy to design a logo from scratch. They have endless objects to use and great fonts as well.
Again, don't make this process something that stops you from becoming a freelance writer! If you don't want to focus on creating a logo, then don't!
It's that simple!
2. Grab a Premade Logo
If you don't want to bother with a logo, why not use a template or pre-made one instead? Etsy has many choices, Creative Market has logo templates, and even Canva has templates you can use to make your logo.
Remember –
Make this step in your freelance writing journey simple and fast!
3. Custom Design
And after you have exhausted those methods and still haven't found the right or perfect logo, you can have a graphic designer come up with a vision of your freelance writer logo!
Examples of Logos in Writing
Are you excited to see some logos?
When I see other people's logos, I get inspired, and it helps me create my own logo!
1. Angie Mansfield
Freelance SaaS Copywriter Angie Mansfield decided to get her freelance writer logo professionally designed by Mary Carol Sullivan!
Have a look!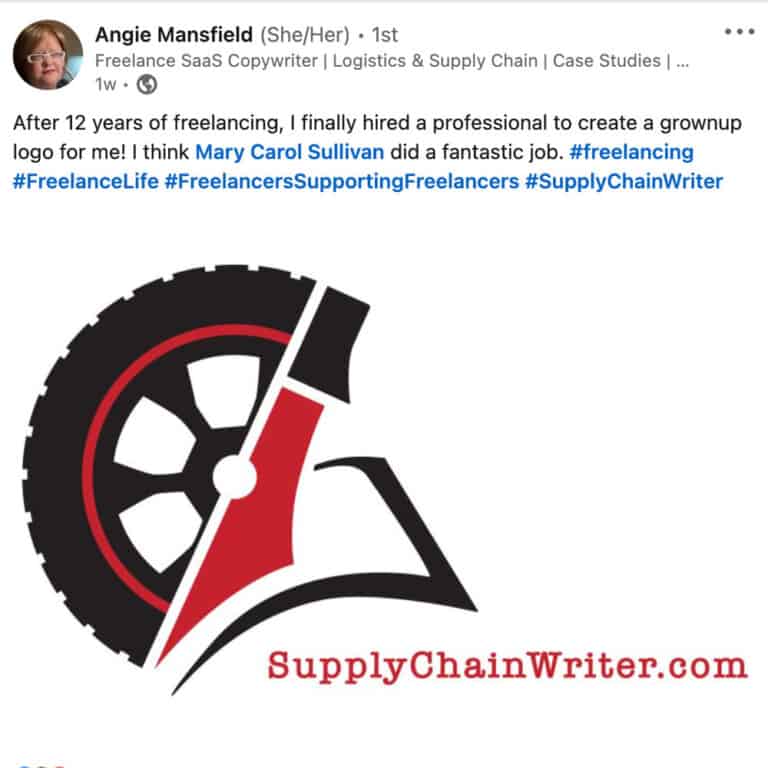 Isn't it perfect for the type of writing she does?
And, if you read her post, it says she had this made 12 years AFTER being a freelance writer!
It's never too late, I tell ya!
2. Kelsey Ogletree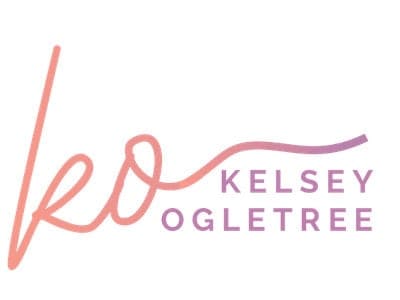 Kelsey Ogletree's logo is beautifully created with a slight gradient on the tail of the "o."
I like the font she chose for her name to make it easy to read and changed the tracking between letters to make each letter stand out!
Kelsey also used angles, positioning and sizing to make her logo pop, and be unique!
Way to Kelsey!
3. Ashley Cummings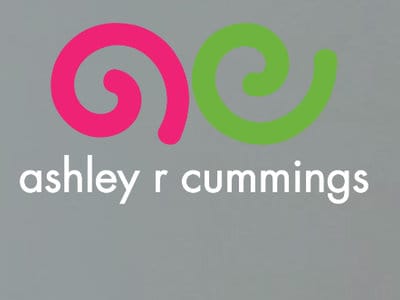 Ashley's freelance logo is perfect! High contrasting colors and a fun swirly design to denote Ashely's fun and witty copy!
Looking at this logo, you can see that a simple font and one design can spark a unique and creative logo for your freelance writing business!
4. Brittney Morris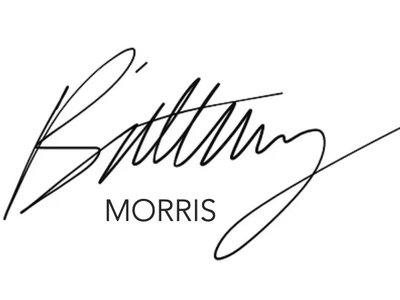 This author logo example is crisp, clean, and modern. Brittney Morris has combined a strong script font with a sans serif thin font, creating a memorable logo!
While her first name is a tad difficult to read, I think it adds mystery to this author and makes me want to know more about her!
Good job, Brittney!
5. Richard Varr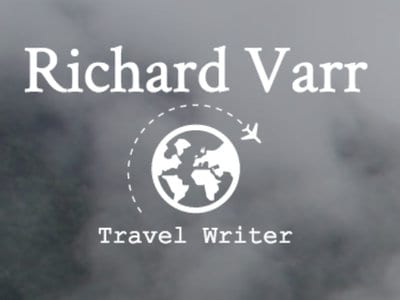 Travel writer, Richard, has an expertly crafted freelance writer logo that screams his niche!
He uses the world with an airplane circling it, leaving behind a dashed line. It's simple and doesn't take away from his name and what he provides – travel writing.
6. Chidinma Nnamani

I like that Chidinma's logo is ADA compliant and accessible. The colors are bright and noticeable, and her logo and website theme is cohesive.
Her freelance writer logo also doesn't take away from the copy on her website. You want the reader landing on your homepage to focus on your web copy, not your logo!
Freelance Logo Maker Sites
If you feel you can't design a professional logo, there are logo makers you can try out.
1. Truic Freelance Writing Business Logo Generator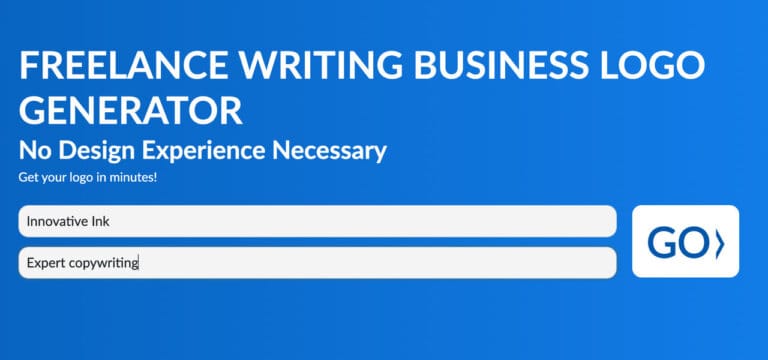 Truic offers an easy free logo maker that's fun to use! Choose the options that best represent your brand and niche, and through a series of steps, you have some premade logos to choose from.
2. FreeLogoDesign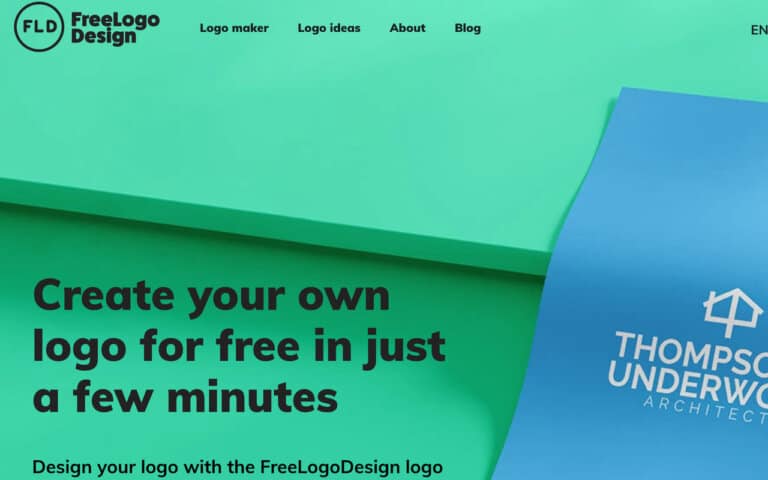 FreeLogoDesign is an easy-to-use logo maker.
I put in my company name, and I immediately pick a template. I can customize the icon, color, and font choice from there.
3. Logo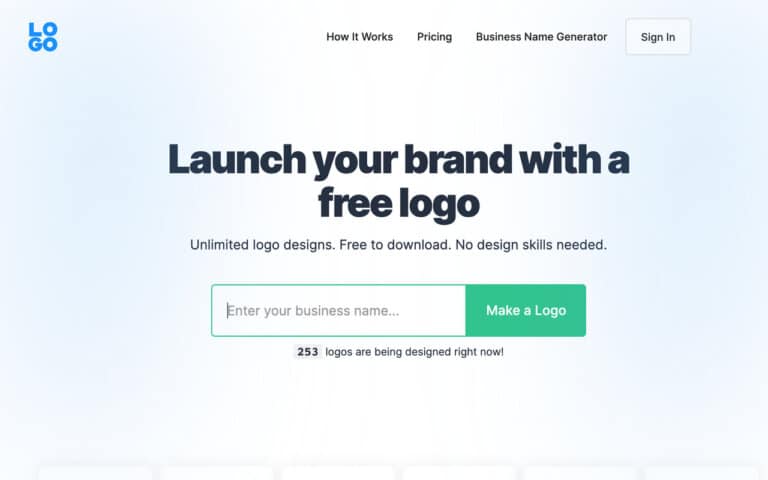 This logo maker has some fun questions for you to answer but to download your logo, you do have to sign up for a free account. I am not sure though if the logo is free once you sign up and get an email from them.
Awesome Logo Creations!
I hope you enjoyed the DIY logo video and logo examples!
Now tell me in the comments if you will design a freelance writer logo or if you'll get that customized!
Please Pin me!