Do you love writing? Do you love food?
I mean, most of us freelance writers do love our food – but if you have a passion for it, you can make money writing about it!
Do you love visiting different restaurants?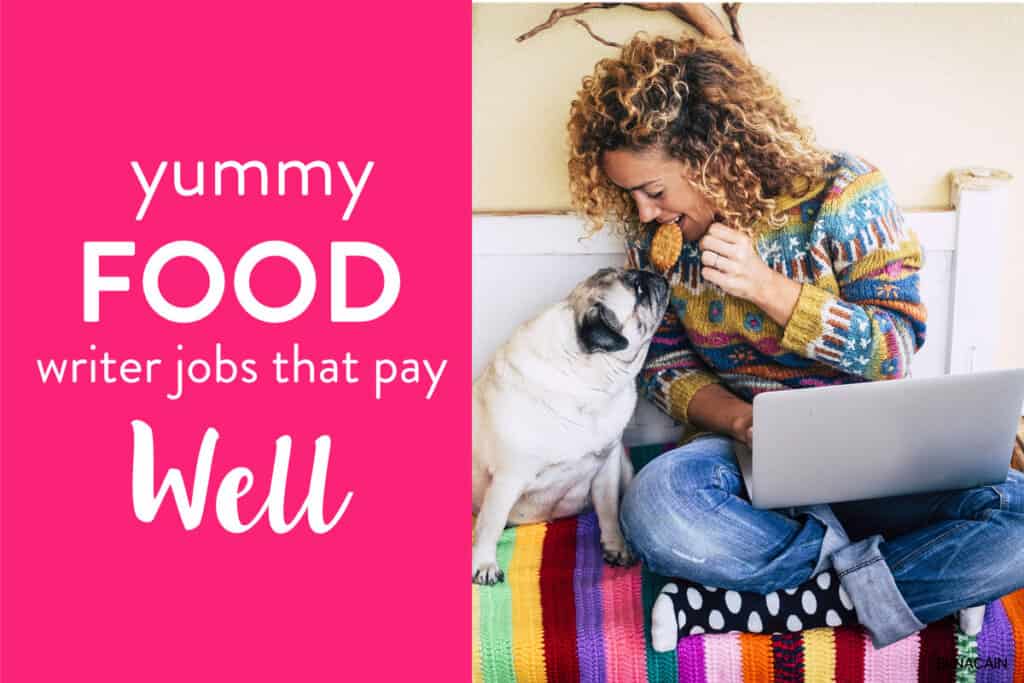 Does sampling new cuisine excite you?
Do you spend hours in your kitchen coming up with new recipes?
Did you know you can find some fun foodie writer gifts too!
Whatever your food passion, there are food writing jobs out there for you!
A food writer is a writer that creates content related to food, including articles, reviews, and columns about food, restaurants, products, and more.
So if this all sounds delicious, let's look at how you can become a food writer and where you can find amazing food writer jobs.
How to Become a Food Writer: A Recipe for Success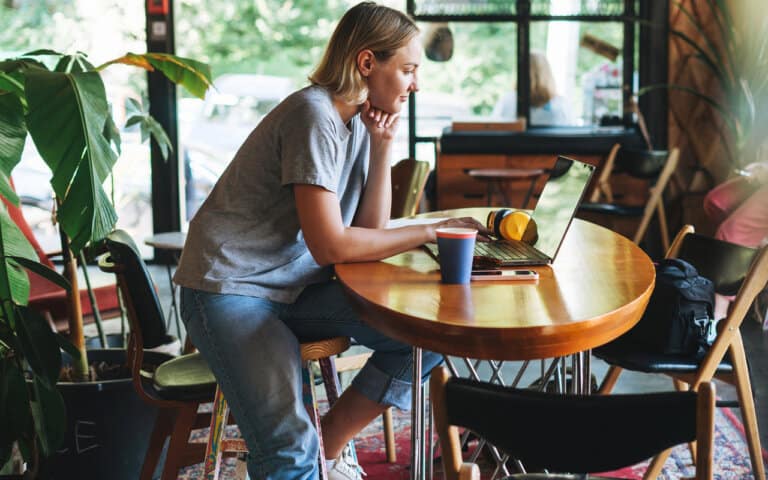 Do you love the idea of writing about food, but you're not sure where to start?
Before you go looking for food writing jobs, here are some ingredients you should include in your recipe for success:
Ingredient #1: Start a Blog and Build Your Portfolio
While haven't a blog isn't necessary when it comes to finding food writer jobs, it certainly helps to both build your skills and a portfolio!
Plus, it helps to establish yourself as a food writer and look like an expert to potential clients.
You can use your blog as a portfolio when sending out pitches to online magazines and sites, although I recommend having a separate portfolio page highlighting your best work.
If you're just starting as a writer, you can write your own stuff and guest post to add content to your portfolio.
Check out my post about starting a blog for your business, where I walk you through how to create a blog to showcase your writing abilities and advertise your writing services.
Ingredient #2: Learn, Learn, and Learn!
When it comes to being a freelance writer, there's no limit to what you can learn!
You can take courses to brush up on your writing skills or learn more about the aspects of the food industry that interest you.
No matter the type of knowledge you choose to absorb, continuously learning is essential to becoming a successful freelance writer, especially in the food niche.
Ingredient #3: Perfect Your Pitch
Whether you are cold pitching a publication that is not actively looking for a writer or reaching out to a site that is, it's important that you know how to pitch your content!
You want your pitch to catch the attention of whoever you send it to so that they say, "Okay! This person may be valuable to my business/publication/blog."
A basic pitch includes your name, title, niche, social proof (articles, testimonials, web presence, etc.), and how to contact you.
But to really get noticed, it's helpful to get to know the publication you are pitching to so you can add a personal touch to your pitch.
There are some other great pitching tips you can find in my article here!
Types of Tasty Food Writing Jobs
1. Recipe Creator
As a recipe creator, you will write recipes that walk the reader through how to make delicious dishes.
This also includes testing the recipe and determining its nutritional value.
2. Food Reviewer
You can also find food writer jobs as a food reviewer, offering your opinion on various foods and dishes. This can also involve testing new food products – yum!
Contena posts many different types of food writer jobs!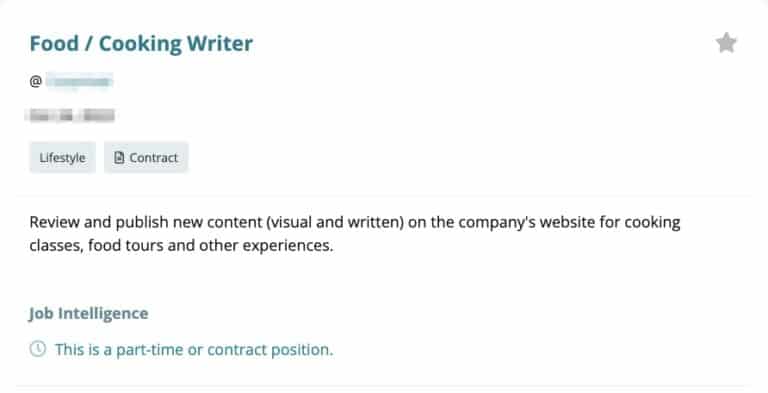 3. Restaurant Reviewer
Also known as food critics, restaurant reviewers interview restaurant owners and write about the food, as well as assess the overall experience, including services and prices.
4. Product Reviewer
There's more to food writing jobs than just food! You review food-related products such as kitchen appliances, knives, bakeware, and more.
5. Food Journalist
Food journalists cover food trends by staying ahead of the food game. This type of food-related writing can include reviews, how to prepare new foods and innovative strategies for growing food.
6. Food and Travel Writer
If you love to travel, you can combine this passion with your love of food! As a food and travel writer, you can share recipes from around the world, review restaurants in other countries, and provide information on cultural dishes.
7. Food News Writer/Editor
As a food news writer you would provide content to a publication or magazine or even a restaurant on the latest trends, dishes and more.
This may be for their online website or for print. Contena posts Food writer jobs regularly. Here's one for editing.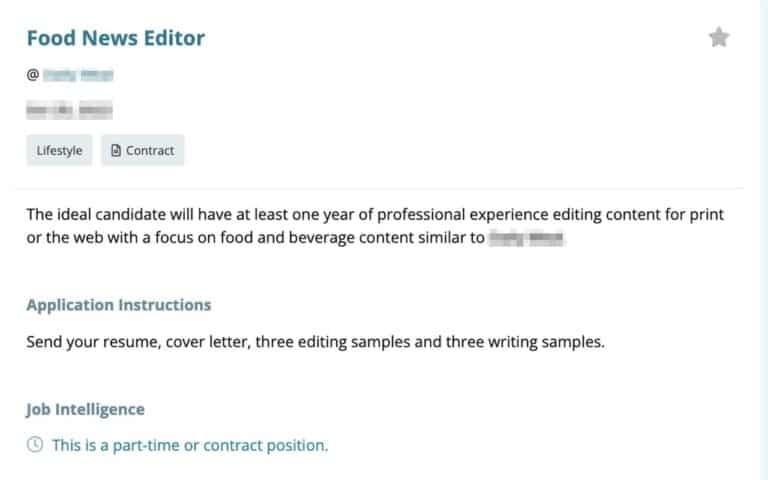 8. Lifestyle Food Writer
If finding a writing niche isn't for you, then why not try being a lifestyle writer with a focus on food or entertainment?
As a lifestyle food writer, you would write about food, travel, drinks and dining out. You may even provide op-ed pieces, personal essays and more!
Lindy Alexander is a travel and food writer! She lucked into food writing by writing for her friend who was a pastry chef!
She says, "Food writing is now one of my specialities. And to be honest, it's easier than ."many people think it is to break into this area."
Deliciously Paid Food Writing Jobs Worth Devouring!
Now that you know what types of food writing jobs are out there, let's look at where you can find paid work as a food writer:
9. Backwoods Home Magazine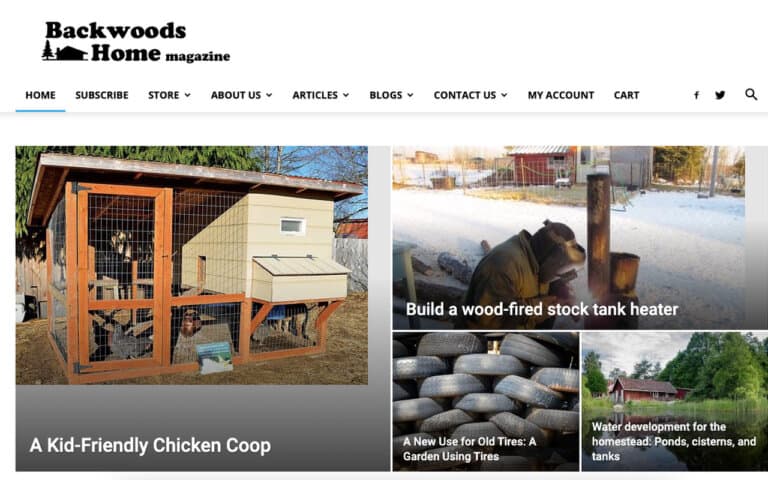 This country-related online publication loves to post articles about food, particularly focused on food preservation and health.
Check out their food articles to see if this site is a good fit, then check out their contributor page for more information on how to pitch your content.
They include an author byline and will pay up to $200 for articles.
10. Basically
Basically is a simple cooking blog that includes recipes, how-tos, and food-related content aimed at teaching its readers and helping them feel more confident in the kitchen.
You can find their contributor info here. They pay between $200-$500 for 500-800 words and will allow you to include a byline and short bio.
11. Best Pickist
Sometimes the best places to find food writer jobs aren't food blogs at all!
Best Pickist is a site that teaches people how to do things and provides reviews on a variety of products.
For example, you can review different types of foods or even kitchen appliances.
Click here to learn more on their writer guidelines page.
12. Eater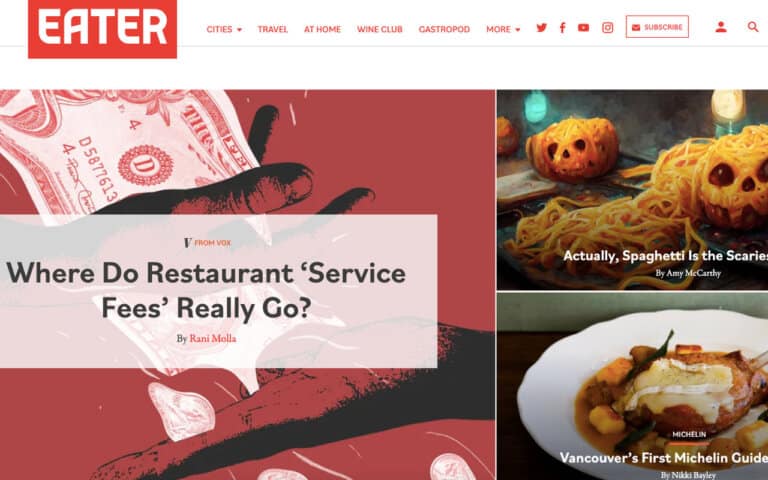 Eater is a food blog that focuses on the world of food, and they love freelance food writers who aren't part of the industry.
They look for food travel stories, first-person essays, feature articles, and more.
They pay around $0.31 per word for articles around 1000-4000 words. You can find their pitching guidelines here.
13. Bitch Media
If you're looking for edgier food writing jobs, check out Bitch Media! This online publication focuses on cultural attitudes, social trends, and everyday life.
Food and drink fall into the culture category so that you can pitch your food-related stories. Just make sure you check out their content to get an idea of their vibe.
Here's more information on their contributor page.
14. Bustle
Bustle is a popular print magazine with an online presence that looks for first-person stories, interviews, and feature articles.
There are lots of food-related articles on their site, but make sure your idea fits their style before you pitch.
They really love attention-grabbing topics!
You'll find their pitch guidelines here.
15. Buzzfeed
I'm sure you've seen Buzzfeed articles pop up on your social media feeds from time to time! This super popular lifestyle blog features a variety of content, including food-related articles.
Their writer guidelines really lay out what they are looking for and provide some great examples of what they prefer.
They pay around $0.25 a word for 1200-1500 word articles.
16. Chickpea Magazine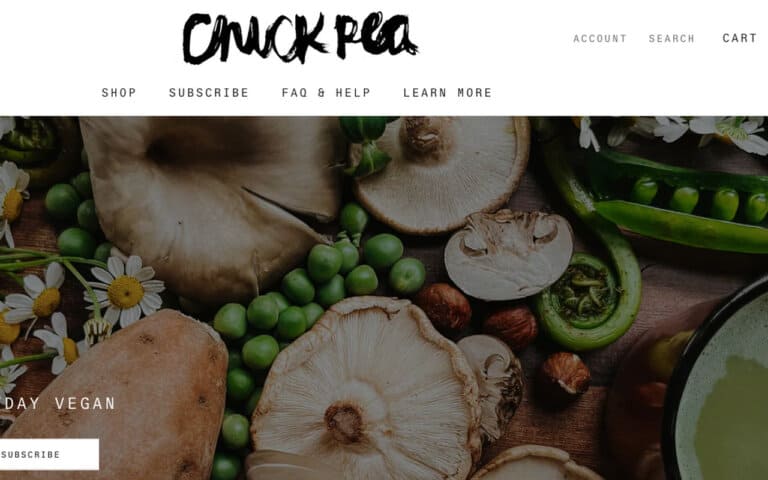 If you're looking for vegan food writer jobs, check out Chickpea Magazine! This online publication hires freelance writers to write about unprocessed foods, sustainable living, and more.
They love helpful guides, DIY projects, and recipes. Check out the magazine to see if your pitch will fit their style!
You can also find their contributor info here.
17. Civil Eats
Civil Eats presents a unique perspective on food by looking at the people who grow, prepare, and deliver it to consumers.
If your interests lie in what happens between farm and table, Civil Eats is looking for news stories, features, listicles, and more.
You can find a FAQ for contributors here.
18. Eat Your World
Eat Your World is all about food and travel! They have a variety of columns, such as Dish Spotlights, Recipes from Afar, and Destination Guides.
Depending on the type of article and length, they pay between $25 and $300.
If you love travel and food, check out their contributor information here!
19. Extra Cripsy
Extra Crispy is a unique food blog that focuses on foods you can eat in the morning. If it can be consumed before 12 pm, it works!
They are looking for fresh ideas, so it's important to check out what they have already posted.
They also have very well-written contributor guidelines that you can see here.
20. Healthyish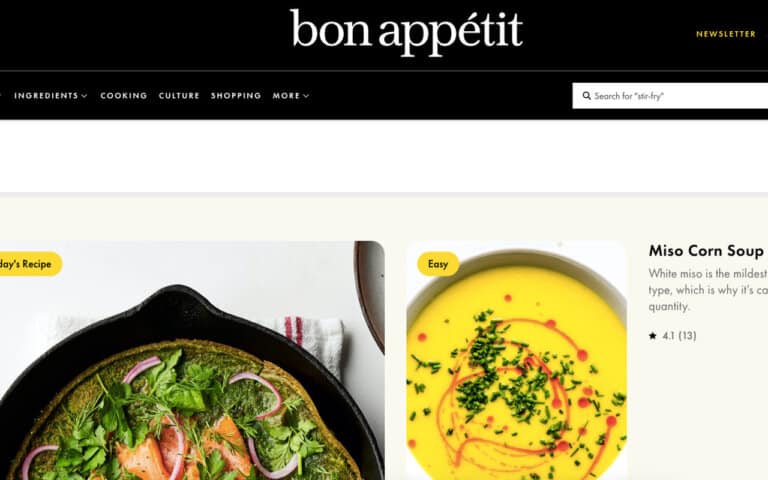 Healthyish is a small publication, but they do hire freelance writers for food writer jobs!
This blog focuses on healthy eating and provides practical how-tos, reported stories, opinion articles, and more.
Make sure you search the site for your pitch idea before sending it off. Check out their pitch guidelines here.
21. Imbibe
Who says that food writing jobs have to be all about food?
Imbibe is an online magazine focusing on drinks from cocktails to liquors and even non-alcoholic drinks!
However, they really don't have submission guidelines, so you'll have to take a look at their content and get to know their brand.
You can then pitch your story by email to [email protected].
22. Listverse
Listverse is an everything list site that focuses on, you guessed it, listicles.
Listicles can be fun to write, so if you can come up with an interesting and unique food-related list, don't hesitate to pitch it to their editorial staff!
It's worth noting, however, that they only pay through PayPal – but they do pay up to $100 for a list of at least 10 items.
23. Mother.ly
Mother.ly is all about moms, so if you're a mom and writer who loves food, it's worth checking out!
They love first-person experiences and pay around $50 for 700-900 word stories.
Take a look at their food articles and check out their contributor info here.
Yummy Tips for Landing Food Writer Jobs
You'll need more than a love of food to land successful food writing jobs, but don't worry! I've got some tips here to help get you started:
Learn How to Write. This one may seem obvious, but even though you don't need a formal education to become a freelance writer, you do need some good writing skills.
Gain Some Experience: Whether you write for your own food blog or pick up odd writing jobs, get some experience under your belt. This is a great way to build your portfolio to show potential clients!
Choose Your Niche: Once you find the sweet spot in your food writing, specialize in a niche and develop expertise in that area. Just make sure you choose a niche that interests you!
Get Real-World Experience: Food writing is unique because it's based on a very hands-on industry. Give yourself an edge by getting some real-world experience, such as volunteering in food-related jobs or taking courses online.
Network and Connect: Building relationships can often lead to work opportunities as a freelance writer. You can network by attending in-person industry events or connecting with food professionals through LinkedIn, Facebook groups, and Twitter.
One way to really make your food writing stand out to potential clients is to keep an eye on industry news and write articles about new markets and products.
And you can do this by adding tech to your niche – food and restaurant tech writer!
This is what Sam Sinha does. He says,
"Restaurant tech is changing the industry for the better. Making managers' lives easier and generating more revenue for those adopting it."
Offering fresh and relevant content is a great way to score some amazing food writing jobs!
You can check out sites like Just Food or Entrepreneur Food Industry News for the latest in the food industry – or Google "food trends [year]" to see what is popular online.
Food Writer Jobs – Hungry for Success?
If you are, then you have everything you need to get started as an amazing food writer!
From the types of food writing jobs out there to publications that will pay, it's time to break into this delicious niche and monetize your passion.
For more types of freelance writing jobs in different niches, check out these posts:
Now it's your turn – What type of food writing would you love to do?
Let me know in the comments!