Guess what I've been hearing a lot?
Freelance script writing has become popular over the past few years!
More and more content creators and studios are tapping into a larger talent pool by seeking remote scriptwriters to get the job done.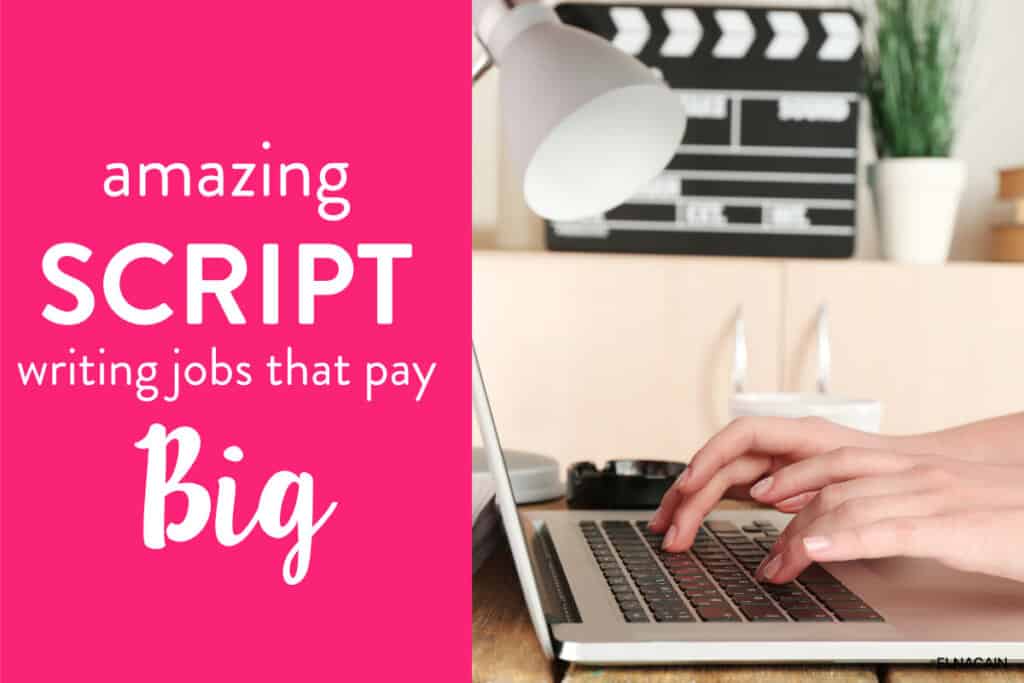 And this means that there are a ton of different writing niches you can write in – as long as you know how to tell a story.
From ads to movies, people have ideas, but they don't know how to turn those ideas into scripts.
Or they don't have any ideas at all!
This is why they will pay scriptwriters to bring their ideas into fruition or come up with original ideas to help their business or entertain audiences.
Getting into paid script writing is a challenge, but it's not impossible.
If this is something that ignites your passion, here are some hot script writing jobs and how you can get started.
What Do Freelance Scriptwriters Do?
Freelance script writers can fulfill many roles when it comes to writing scripts.
Here are some of the things script writers do:
Conceptualized Scripts: Conceptualized scriptwriters take ideas from creators and studios and turn them into polished scripts for production.
Original Scripts: As a scriptwriter, you can also sell your original scripts to creators and studios. Even if they don't option your work, you can still get on their radar as a qualified script writer!
Script Polishing: Even if you don't write and sell your own scripts, you can be hired to improve on what other people have written.
So whether you want to write scripts or edit them, there's a job out there for you!
How to Become a Scriptwriter
You don't need a fancy degree to become a scriptwriter!
However, getting started can be the hard part since there are tons of people out there writing scripts and trying to make money.
But with a solid plan, you can easily become a paid scriptwriter.
First of all, you should learn how to write a script if you don't know how already. Scripts are vastly different from online content and stories.
They are rigidly formatted and involve a ton of structural elements.
To help you learn how to write scripts, and to improve your skills, take the time to read scripts and then watch the final product. This will help you understand how a script works.
Here's a script writing example for you: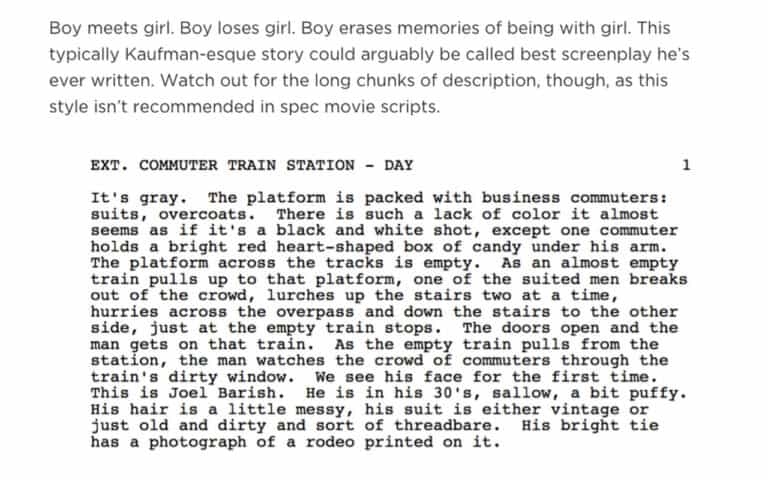 When it comes to any form of writing, practice makes perfect! Be sure to try out writing scripts to hone your skills, learning as much as you can along the way.
And it's also worth remembering that sometimes you have to start small.
For example, don't turn down the opportunity to write a script for a YouTuber if it will help you get some experience under your belt.
Lastly, you need to know how to sell your script.
That's why we're going to look at how to find script writing jobs online and some script writing jobs that are available right now!
How to Find Script Writing Jobs Online
The easiest way to find script writing jobs online is to check out job boards and do a quick search.
However, if there are no jobs available, you'll turn up nothing.
That's not to say that job boards are useless!
There are some amazing and legit job search sites and other ways to find freelance writing jobs that every freelance writer should check out.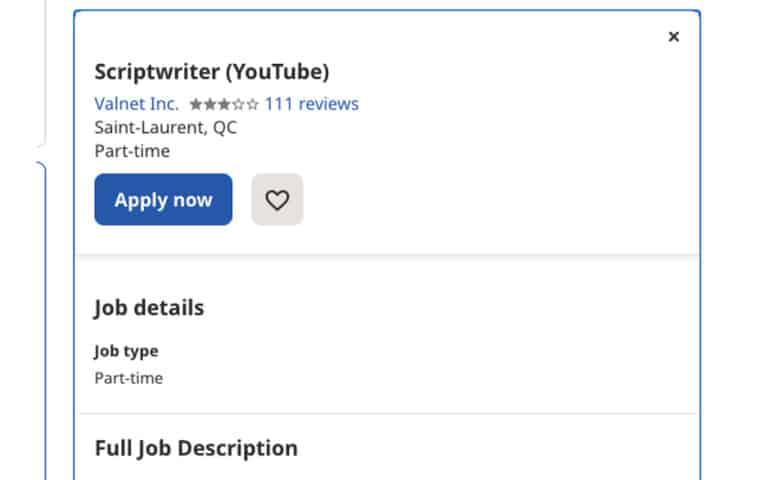 It's a great place to start, for sure, but you can also expand your search to sites that pay for scripts.
Most importantly, you should think about the types of script writing jobs you want.
There's a script-writing job for every niche out there, so consider what it is you would love to do!
To help you start your script writing job search, let's look at different types of script writing jobs, sites that will pay scriptwriters, script writing contests, and job boards you should definitely check out.
Script Writing Jobs Online – Types of Script Writing Jobs
Again, it's important to consider what types of script writing job you want to do. Some are more involved than others and involve different niches:
1. YouTube Script Writing Jobs
YouTube is perhaps the biggest media giant, allowing businesses and influencers to promote their products and services.
But while many YouTube creators have the personality, they lack the writing skills, so there are tons of YouTube script writing jobs out there!
2. Video Game Script Writing Jobs
Video game script writing jobs involve writing storylines and dialogue for video game characters. This often means writing a variety of plotlines to fit the interactive play, so this type of script writing job is challenging and fun!
3. TV Script Writing Jobs
You can start your freelance script writing career with entry-level TV script writing jobs.
You can try your hand at writing TV pilots or joining a network's writing room.
4. Film Script Writing Jobs
Also known as screenwriters, film scriptwriters write scripts or sell a spec script to a production company. A spec script is a speculative screenplay that is not commissioned and pitched to film companies.
5. Comedy Script Writing Jobs
If you have a knack for comedy, you can find comedy script writing jobs for a variety of media platforms, such as YouTube, television, and film.
You can also check out my other comedy writing jobs here!
6. Educational Script Writing Jobs
From classrooms to online courses, there are plenty of educational script writing jobs out there!
Clients will provide you with the learning material so you can write an educational script.
7. Corporate Script Writing Jobs
Businesses will hire freelance script writers to write training and promotional scripts.
Experience as a copywriter is definitely beneficial for corporate screen writing jobs.
Script Writing Jobs Online – Sites That Will Pay
Before you start browsing job boards, check out these places that will pay for scripts:
8. BBC's Writers Room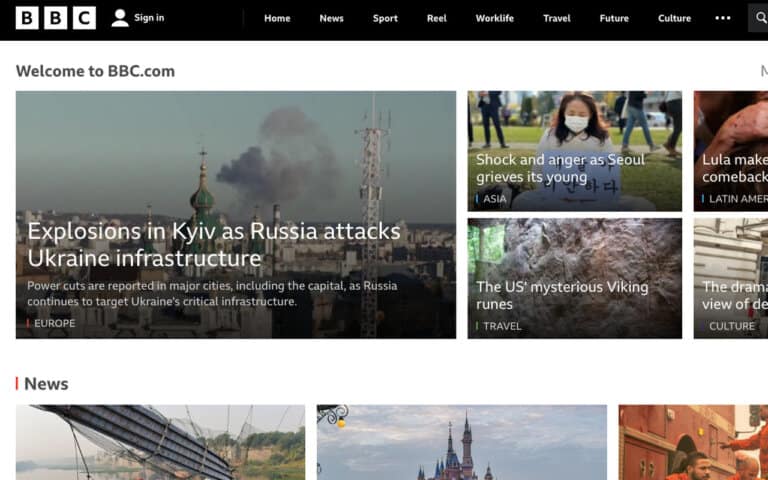 BBC's Writers room is a writer development program focused on entry-level TV script writing jobs.
However, they only accept drama and comedy TV scripts, and they open their submissions twice a year.
9. Backstage.com
Backstage.com is a site that connects scriptwriters with agents and managers to make sure your awesome script is properly represented.
Use their "Agent" link on this page and look for agencies that accept screenwriters.
10. Warner Bros Writing Program
Every year, Warner Bros accepts eight screenwriters out of thousands of submissions and gives them access to agents and managers.
If you think your script is top-notch, give it a try!
11. InkTip
InkTip is a site that connects producers with script writers, and they produce, on average, 30 films per year!
You can also find representation on this site to option your script.
12. Entertainment Careers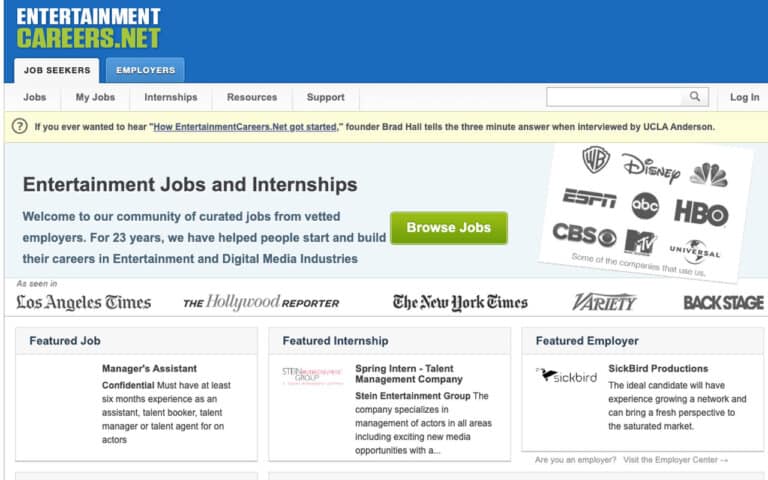 On Entertainment Careers, you can browse through freelance screenwriting jobs. It's definitely a script writing job board you should check in with from time to time!
13. Screenwriting Staffing
You can get a free membership on Screenwriting Staffing and check out some script writing jobs that are sent to your inbox.
14. ShowBizJobs
This site contains a variety of script writing jobs, even script writing intern jobs!
Check out ShowBizJobs for video game script writing jobs, screenwriting assistant jobs, and more.
15. Stage 32
Stage 32 has hundreds of remote script writing jobs listed and is a great place to network with other writers.
Check out their "Screenwriters' Lounge"!
Script Writing Jobs Online From Job Boards
These job boards are the best places to find script writing jobs!
16. MediaBistro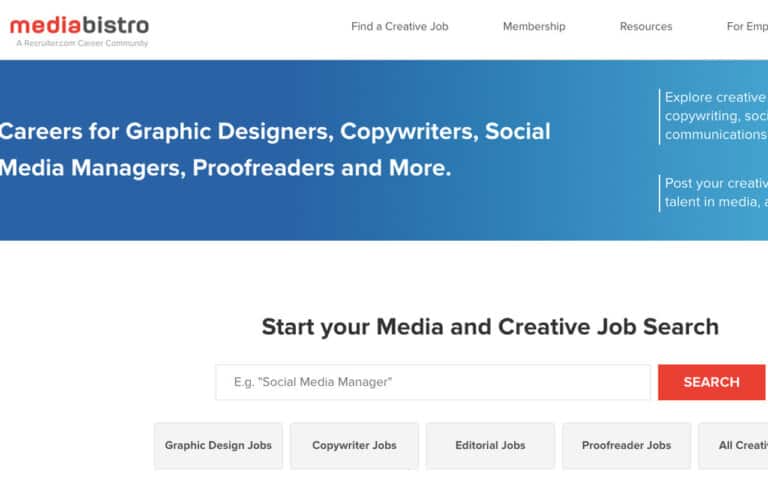 MediaBistro is a job board that allows you to explore a ton of creative jobs, including script writing.
Here are some of the available script writing jobs on MediaBistro.
17. Indeed
Indeed Jobs is a free job search website that allows you to search and apply for script writing jobs. You can also create job alerts and stay up-to-date on the latest script writing jobs.
Check out these Indeed jobs in script writing.
18. SimplyHired
SimplyHired is a job search engine site where they post job ads that link you to the company that is hiring. You can also "quick apply" to make the process faster.
Here are some script writing jobs on SimplyHired.
19. LinkedIn
LinkedIn is so much more than a site to connect with other professionals!
This social media platform allows you to create a profile to advertise your script writing services, as well as a job board where you can search for jobs.
Take a look at these script writing jobs on LinkedIn.
20. Contena
Contena is a premium job board that posts high-paying freelance writing gigs.
Take a look at my YouTube video to see what Contena has to offer.
21. Writers Work
If you're looking for a budget-friendly site to find remote script writing jobs, check out Writers Work.
It's an easy-to-use job board; you can even write your content in their document section!
Head to Writer's Work and type in "script writer" in the search bar.
Script Writing Contests
Script writing contests are a great way to earn money from your scripts, hone your skills, and gain recognition as an awesome writer!
22. Save the Cat!
Save the Cat! is a screenplay competition and all entries receive 50 points of analysis at no cost. What a great way to improve your script writing skills!
The grand-prize winners receive a 3-day trip to Las Angeles, a meeting with the judges, and a live table reading.
23. ScreenCraft
ScreenCraft's script competition allows you to submit to a number of genres, such as comedy, sci-fi, and horror.
24. Scriptapalooza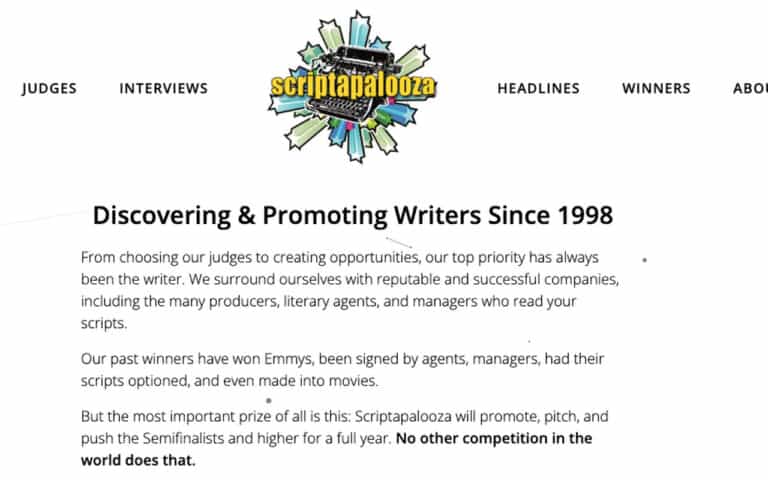 This script contest doesn't divide entries by genre, but you can submit your script under film or TV.
What is the Average Script Writing Jobs Salary?
According to Glassdoor, scriptwriters can make an average of $55,000 per year.
However, it's important to consider how much time and energy you can put into your work and how many scripts you can sell in a year.
Freelance writing of any kind fluctuates and how much you make depends on what type of content you are writing and how consistent your work is.
So while you probably won't pocket $50,000 in your first year of script writing, it's definitely an achievable goal to work toward!
Script Writing Jobs – Are You Ready to Get Started?
Here is your list of hot script writing jobs to start today and where to find them!
From entry-level script writing jobs to big ticket ones, if you are passionate about screen writing, then there is a job out there for you!
If you're looking for more types of freelance writing jobs to feed your passion, check out these:
Your turn – what type of script writing job would rock your world? Let me know in the comments!