Making a full time living from remote work is easier than it has ever been.
With the changes in the global economy, there are many jobs that were once only available to do in the office that have now moved online.
From writing to full stack developers, companies are hiring for remote workers now more than ever.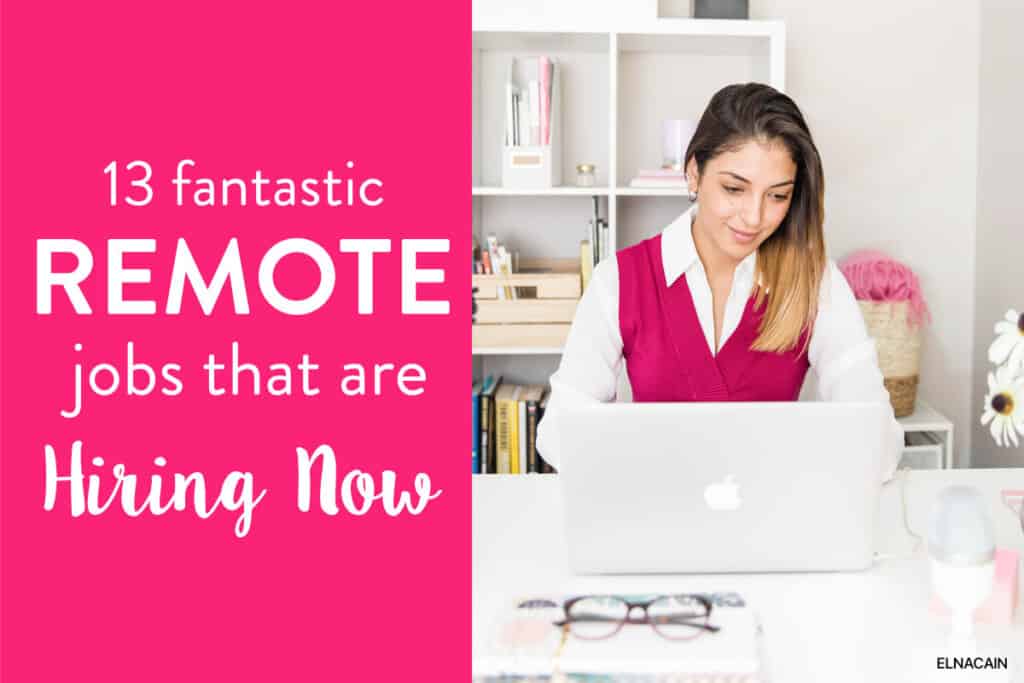 While many remote jobs can pay very little, things like "appointment setters," we want to focus on the jobs that are going to be bringing in the big bucks.
Companies also now realize that in order to keep top quality talent, not only do they need to pay well, they need to be flexible, provide a good work/life balance for their employees, and a host of other outstanding benefits.
Just think of the possibilities…
No more commuting in rush hour traffic.
The ability to make a very healthy income (think in the six-figure range).
Unlimited vacation days.
The ability to make your own hours and work around your schedule.
Stipends for personal development.
Healthy profit-sharing bonuses.
Comped gym memberships.
Free tech to do your job to the best of your ability.
While companies might offer some great benefits, there are also some pretty amazing benefits for working for yourself also.
As a freelance writer, you pick your hours and your clients, and pretty much have unlimited earning potential.
Let's take a look at some of the highest, in-demand remote jobs hiring and that pay the big bucks and can help you during slow times as a freelance writer.
1. Writer
Writers of all kinds are not only in demand, they are making great money! According to Glassdoor, writers make on average around $61,000 per year.
Not too shabby…
Whether you are working for a corporation or are a freelance writer, the more spcialized your niche, the more you are going to make.
Even under the category of writing, there are a ton of different niches that can make you a great income.
2. Editor
It's the editors responsibility to oversee the writing process and ensure that the final published piece is worthy of the public. Editors need to have a solid grasp on everything within the writing process.
The average US salary for an editor is around $70,000 per year.
While many editors do hold some type of degree in English or journalism, it is not required. Of course, like many other professions, as you advance within your editorial career, the higher your earnings will become.
3. Content Marketing Manager
Content marketing managers are the key players in putting together and executing a content plan for a company. While a remote content marketing manager can certainly be a generalist and manage content for an entire company, they can also specialize in specific areas such as blog posts or social media.
This is generally more common in larger companies. Many freelance writers may opt to be a content marketing manager for a company and do freelance writing as a side gig.
Content marketing managers also focus on the bigger picture that helps to support the company's overall mission. These positions can either be held in house or with a freelance writer.
On average, content marketers are making around $90,000 per year either working for a company or for themselves.
The best part… you don't even need an expensive piece of paper (a college degree) to be an amazing content marketing manager.
Companies don't always care about your degrees, they care about your experience and the results that you can provide them.
There are six skills that you will need to be a successful content marketer: leadership, the ability to meet deadlines, problem solving, strategy, SEO, and social media.
And, guess what? As a freelance writer, you have many of those skills.
While many companies might not realize it, there is a huge need for higher quality content marketing.
In 2020, only 84% of businesses had a content marketing strategy and only 11% view their strategy as excellent.
That's a whole lot of room for improvement. You can easily land yourself online gigs as a content marketing manager if you can show companies what they are missing in their content marketing strategy.
4. Technical Writer
Have you ever wondered how A.I. technologies or blockchain actually works but just can't seem to understand complicated, technical things. The job of a technical writer is to be able to take these technical topics and relay them in a way that everyday people can understand. This takes a special kind of skill set.
Not only do you need to be able to understand the technical aspect of what you are writing about, you also need to be able to translate that into terms that your grandmother could understand, which can be a really difficult task sometimes.
Whether you're talking about the latest in machine learning or advancements in genetics, there is a place for technical writers.
On average, technical writers make around $86,000 per year.
Often these jobs are favored by those individuals who have extensive knowledge in the field and hold a degree in that field. While not all companies will require a degree for this type of writing, unless you have some very great writing samples to provide, a degree might be helpful to get in the door.
5. eCommerce Writer
Ecommerce is a booming industry – reaching $1.06 trillion in 2022 – and companies are always in need of talented freelance writers to create engaging and informative product descriptions.
If you have an eye for detail, a flair for words, and a passion for writing, then eCommerce writing could be the perfect writing niche for you.
Here's an example of an eCommerce blog post on Woobox, a social promotion giveaways platform.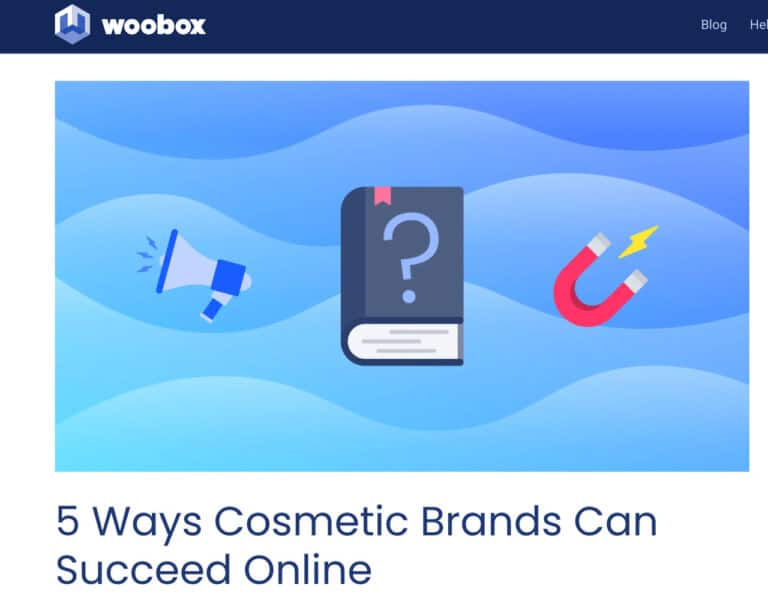 As an eCommerce writer, you would be responsible for creating compelling product descriptions to convince customers to buy. As an eCommerce writer, you would need to have an understanding of how to write persuasive copy, as well as having knowledge of the products you're writing about.
If you have excellent research skills and are able to write clear and concisely, then you can write for eCommerce brands.
As an eCommerce writer the annual salary is $67,101.
6. Business Development Manager
Business development manager is a very broad term that covers everything from sales, identifying new sources for client acquisition, and managing accounts. Overall the main goal of a business development manager is to increase the bottom line revenue.
If you enjoy writing and you have a background as a business develop manager you not only can write for other business managers, but also work as a business develop manager online.
These are in-demand, high paying jobs are great for individuals with sales backgrounds.
According to Salary.com, the median salary for a business development manager is $128,000.
7. Finance Director
Every business needs a solid budget and financial plan.
The responsibility of a finance director is to oversee all accounting and financial functions. They also developed a financial strategy and conducted assessments and reports to ensure the company's finances stay in order.
If finance writing is your thing you can definitely write financial plans for a finance director. However, if you've been a finance director in the past, why not do this again online?
Their annual salary is around $182,000.
8. Front End Developer
With new websites and apps being developed every day there is a never-ending need for front end developers.
The responsibilities of a front end developer is to ensure that all the visual elements are correct and that the end user is able to easily navigate the website.
Front end developers need a solid knowledge of CSS, HTML, JavaScript, and SQL. This remote job pairs well to freelance writing since you can focus your efforts towards developer companies.
These positions are also in the six-figures, with a median pay range of $119,000.
9. Marketing Director
A marketing director oversees the entire marketing department which can include both in-house staff and freelance and contract employees.
Marketing directors are responsible for analyzing trends, conducting research, and pooling all this information together to create a strategic marketing plan.
While some type of marketing degree is often required for this online gig, having solid experience and being able to prove you know what you are doing is what companies are really looking for.
Many freelance writers are offered marketing director roles or content management roles and it's up to you if you want to take a gig like this.
Typically, having the role of a marketing director means that would be your full-tome job.
Marketing directors are making on average around $150,000 a year.
10. Mobile Developer
Dabble in apps or want to create an app?
There seems to be new mobile apps for smartphones and tablets coming out every day.
With this comes an increase in the demand for mobile developers.
While many of these mobile developer positions are for creating Android and iOS based apps, there is also a need for developers to fix glitches and bugs after apps come out.
Mobile developers need a solid understanding of both Mac and PC, unless they are only working on one type of operating system. Mobile developers can expect to earn an annual salary of $146,000.
11. Psychologist/Therapist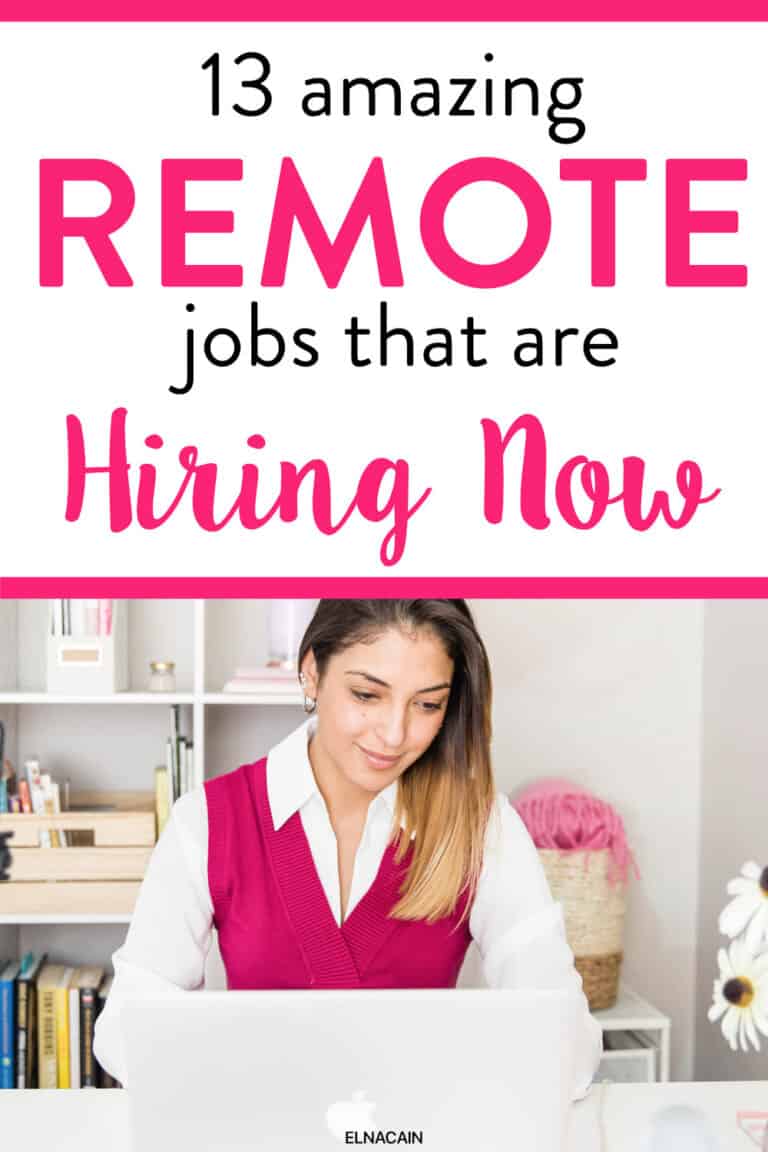 The great thing about so many traditional jobs moving to being able to be done remotely, is that there are some professions that are able to reach an entirely new market.
Seeing a psychologist or therapist is no longer limited to your location.
Many students of Writeto1 were professionals such as nurses, lawyers and therapists before they broke into freelance writing.
You can leverage your profession as a remote job!
You need to be licensed and qualified to offer these services and you really can't do it on a gig or freelance basis (unless you are taking cash only patients) it's best to work for a company.
Psychologists can expect to make around $107,000 annually.
12. PR Manager
Public relations is all about the public image of a company.
Whether you are working with celebrities or the next big startup from Silicon Valley, PR is important. PR can include creating media kits, planning and overseeing public events, writing press releases, building brand initiatives, and so much more.
These online remote job gigs often require years of experience and a degree to be successful.
As a freelance writer, if PR was in your past, why not find a PR remote job for some extra cash?
However, PR Managers can expect to make around $149,000 per year.
13. Account Manager
Account managers are all about building and maintaining those relationships with customers.
They need to be able to understand the client needs, professionally handle client communications, generate new and renewing sales and so much more.
Having this skill can help you with gaining more freelance writing jobs for sure!
One of the advantages of being an account manager is that there are often commission incentives for meeting certain sales matrices. Account managers can expect to earn up to $124,000 per year.
Wrap Up
With the huge increase in the available remote jobs, there is no shortage of opportunity for eager freelance writers, gig workers, or full-time employees.
Many of these high-paying, six-figure job opportunities don't even require a degree.
Many companies are realizing that overpriced college degrees don't produce high-quality employees.
Check out more remote job articles here:
Those that have learned from experience and have taught themselves how to code or become a copywriter always seem to have a leg up on the competition.