I know:
This post is late. It's been a little over a year since I officially became a freelance writer in 2014. I've done a lot, made my fair share of mistakes and I know for a fact I absolutely still love freelance writing!
My passion and desire for blogging and creating content has not waned. If anything, I'm more excited at what the next year will take me now that I have my course Write Your Way to Your First 1k close to launching!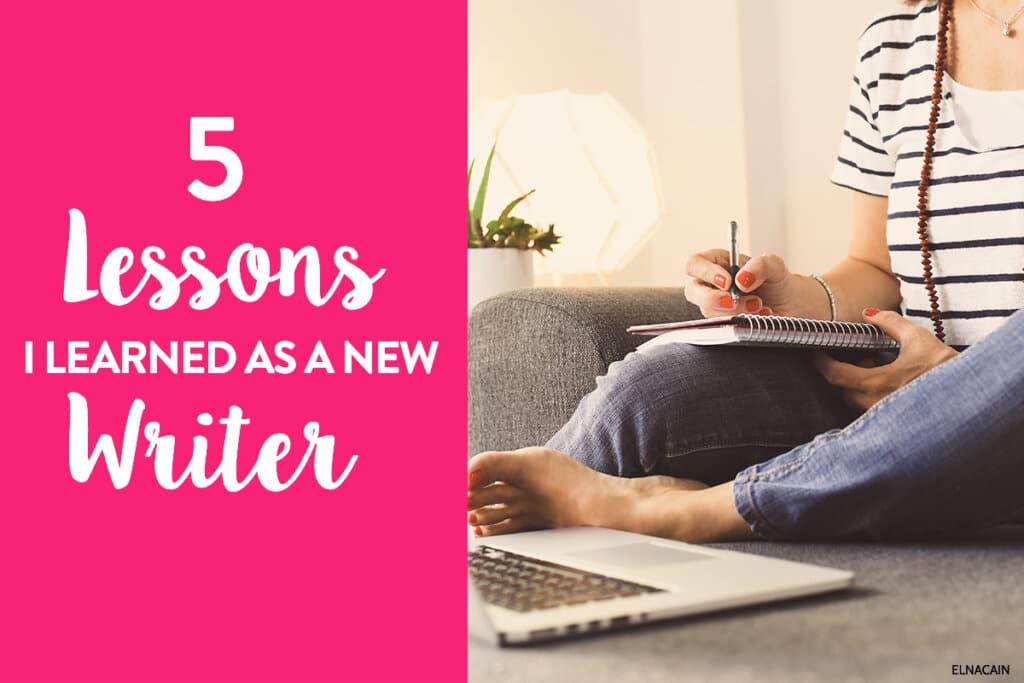 So, I thought I'd share some important lessons I learned from my first year of getting paid to write.
1. There's Never Enough Time
This must be the mantra for all work-at-home moms.
There's always a to-do list to get done, appointments to schedule, cooking to do and on top of all that, a business to run.
For some reason, I thought I could totally write three blog posts a day while raising my twin toddlers. I also thought as my children grew up, they would be less of a handful – boy was I wrong.
Potty training, uncontrollable tantrums, fighting, messes, whining, the list goes on and on.
I wish every day that my twins sleep during nap time. They are 2.5 years old and it's a toss-up if they sleep an hour during the afternoon.
It's a challenge for sure and I've lost hope of finding extra time in my day. I just roll with the punches, get work done when I can and work hard to type hella fast!
2. Sometimes It's Hard to Say No
One thing I tell my coaching students is to get out of the mindest of trying to land any gig. You're practically desperate because it's been a month and you haven't landed any paid gigs.
The bulk of your freelance writing when you first start out is hustling every day. This might mean:
blogger outreach – go to popular blogs and leave a comment. Share their posts. Follow the blog owner on Twitter.
pitching – visit those job boards and pitch to anything and everything you are remotely qualified for.
guest posting – get your name out there for prospects to see.
blog – don't ignore your blog. Prospective clients do look at your blog to see if you can write quality and engaging posts! I know they do because they've told me.
cold pitching – approach companies you want to write for and start a dialogue. You might land a gig out of it.
For me, when I first started, I did everything I could to market myself as a freelance writer for hire. There were times, though (reverse scope creep) I was desperate for work and had a hard time saying no. So, if a client negotiated a rate below mine, I still took it, because, hey, it was paid work.
I totally regret that now. Writing at a lower pay than what your minimum rate is, sucks. You end up hating the client, hating the content and doing a poor job on it.
And, the worst part is now that you're spending time writing for this low-paying client, you have no time to even consider a higher-paying client.
Learn to say no!
3. Guest Post More
This is something I tell myself constantly, yet I don't guest post often enough.
It's not because I don't want to; it's because I really don't have the time. But I know guest posting – especially on popular sites – will catapult my business.
The other day I learned Jon (influencer in the blogging sphere) started following me.

Wha-what? Why me? Was that a mistake? I don't comment on his site very often, but now that he's on my radar, I need to nurture this potential.
And this all goes back to guest posting more and getting your name out there. When I have more time (wait, there's never enough time…) I'll guest post more.
4. Don't Get too Comfortable
This has definitely happened to me. I'm writing away, getting paid, making enough money and then it happens.
One client decides to cut back on blogging. Or, a client decides they need to take a break with blog posts. This has happened to me a couple times and each time I'm scrambling to find more work.
So, I've learned not to get too comfortable with your current situation. This means always be pitching, promoting and producing!
5. Always Save Before You Write
When you write for your clients, what tool do you use? Google Docs? MS Word? WordPress?
For me, the bulk of my client work is written on MS Word. But, I often make the mistake of not saving my work right away.
See, this is what happens – I site down, open Word, type my headline and start writing away. I could be in the zone for a good hour before I realize I never even saved my document.
One time I did this and lost my introduction and first subheading topic. I was bummed. Lesson learned.
There's Still A Lot to Learn
It's only been a little over a year and every day I'm learning something new about copywriting, launching a course, webinars, content marketing, social media, and blogging.
There's always room to learn new skills and grow your business. I'm grateful for the successful year I've had and know that my next year will be just as – or more – successful.
Over to you – what have you learned from your first year ( or month or 6 months) as a freelance writer? Tell me in the comments!