Are you a new freelance writer struggling to find a writing gig that actually pays?
You ask, how do I start freelancing and get freelance clients?
Or, are you stuck working for pennies and want out?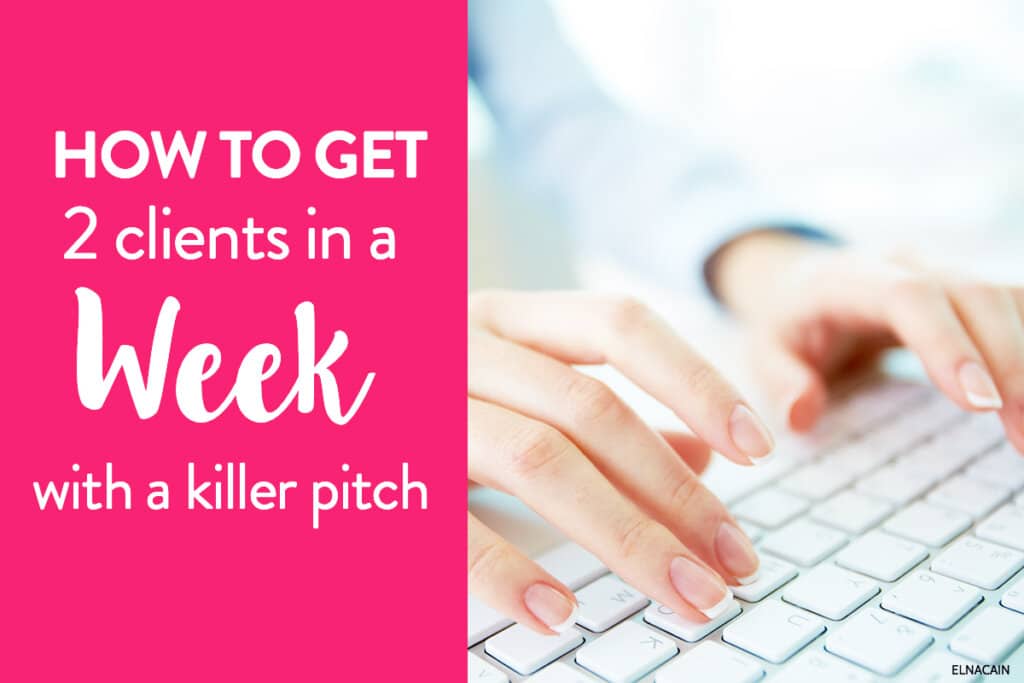 There's a ton of freelance writing jobs available, but if you don't know where to find good, reliable and high-paying freelance clients, you're not going to make it.
Many writers don't know where to look for decent paying clients.
Where Are the High Paying Freelance Clients?
When you ask freelance writers where the high-paying freelance clients hang out, they typically tell you they don't hang out in freelance job boards. But, I beg to differ.
I've landed some great paying freelance clients from freelance writing job boards. Lately though, I haven't used job boards to land my recent clients because:
I'm not currently looking for more work, but this doesn't mean I'm not open to inquiries
Clients are coming to me on a regular basis
Clients are referring me to their network of people
But, I do know that many participants in my free email course Get Paid to Write Online, may be struggling to land a high-paying client.
So, I decided to do a little case study. I thought it would be a good experiment to see if I can land a writing gig from a job board.
My Case Study to Land A Freelance Client from Pitching
I gave myself a week, from August 27th till the end of September 3rd to land one freelance writing gig. I ended up landing two (and am working on one inbound lead).
My criteria for pitching was to:
Use only freelance writing job boards
Avoid looking on social media for jobs
Find ads that fit my niche or one that I'm trying to break into (WordPress)
As you can see, I didn't include a minimum rate as many job ads don't often specify the pay. But, I did set a minimum rate for myself – $.06/word – and did not go below this (Note: my normal range is $.10/word-$.30/word but for this experiment I wanted to go at it as a newbie freelance writer).
Here is the breakdown:
August 27th – ProBlogger – Mommy Blogger
August 28th – ProBlogger – Copywriter
August 29th – Blogging Pro – WordPress Blogger
August 29th – Craigslist – Financial Writer
August 29th – MediaBistro – Career Blogger
August 29th – Craigslist – Health Writer
August 30th – Indeed – Lifestyle Writer
August 30th – Contena – SEO and Content Marketing blogger
September 1st – ProBlogger – Content Marketing blogger
September 2nd – ProBlogger – Online Marketing blogger
Out of the nine pitches, three of them responded. One prospect offered $.05/word so I didn't take that job. The other two agreed to my rate ($.10/word) and landed those two gigs.
Not bad, right? Out of nine pitches, I landed 2 high-paying gigs – 25% close rate.
Update: Since this post was published, I've landed another gig from this pitching stint making it a %75 close rate whenever I use my current pitch.
You might think I landed these jobs because of my reputation and some of my high-profile clients, but I honestly feel it was how I pitched and the pitch itself that landed me my gigs.
So, let's get into the specifics about my experiment and then I'll give you some pointers for your killer pitch.
1. I Looked at Job Boards First Thing in the Morning and Late at Night
For the first three days, I was only looking at the job boards in the morning. So, instead of checking my email, I would spend a few minutes checking ProBlogger, All Freelance Writers, Media Bistro and all the other job boards on my list.
I sort of became obsessed after the first few days and decided to check the boards one more time before I went to sleep. This proved to up my game because many new leads were added at night so that first thing in the morning, there would be new ads on the board.
2. I Made Sure to Read the Job Ad
I've been known to skim and miss important details from time to time. I mean I have twins vying for my attention, housework to take care of, several blogs to manage, and about a zillion other things WAHMs have on their plate. I'm amazed I remember to put on deodorant in the morning!
So, for this experiment I made sure to read the ad and take notes if necessary. For example, one job ad required a special word to be included in the subject headline. Another ad gave precise topic choices and how many posts a month they wanted.
3. I Proved My Value During the Negotiation Process
Just because you get a response from your pitch, doesn't mean you'll land the gig. Most likely, the email you received was also sent to a handful of other applicants.
Most responses you receive from your pitch is to know more about your rate or services. For my responses, two out of the three asked for my rate.
I was able to quote a rate within my range because I proved to have value above and beyond being a writer. So, for example, I often included in my rate that I will upload my content to their CMS and that I will promote my content for them on my social media channels.
I also re-iterated my expertise in the type of content the blogger or business needed.
These specific things helped justify my rate and land me the gigs.
Writing a Killer Writing Pitch
In my complete freelance writing course I offer several templates that I frequently use when I do a lot of pitching. They have a high success rate and it's gotten me some great clients.
But, I decided to develop a new pitch to see if I could improve on my old one. I did and it worked even better than my old and trusty version.
So let's look at some core elements to creating a killer pitch.
1. Tailor Each Pitch You Send Out
When companies put out a job ad online, they receive hundreds of applicants tootin' their own horn trying to land that gig.
As a way to stand out, you need to tailor each pitch. This doesn't mean you have to create a new one each time – in fact, I don't recommend this.
What I mean is include the name of the person who will read your pitch and – if possible – include a personal story that relates you to the company. For example if I know the company is based out of Toronto, I could then mention that I'm a fellow Ontarian.
This makes your pitch a little more memorable and stands out amongst all the generalist types of pitches the person in charge is probably reading.
2. Include Your Best Samples
While you do have an advantage if you have samples from popular and recognized sites, you can definitely land a gig with just having good content.
What do I mean by this?
Your headline stands out
Your sample relates perfectly to the type of content they require (this is big when you don't have guest posts or published pieces from notable sites)
Your sample shows you know how to write for an online audience.
3. Show Your Confidence
This is key to landing the gig. I know your first attempt at landing a freelance writing gig can be anxiety-provoking.
Having fear is a HUGE thing when you're the boss and you realize if you don't land the gig you don't get paid. So, sometimes you just have to fake it to make it.
Prove in your pitch that you are the one for the writing gig. Show your expertise, knowledge and write as if you have already landed a hundred writing gigs.
Ready to Up Your Game?
Pitching should be a daily thing when you're first starting out. At the same time though, if you want to attract clients to you, you also need to work on building your freelance business.
I haven't been dedicated to pitching now that I have steady work, but this experiment has proven to me that having a process to pitching and being confident when you pitch can really up your game when it counts.
Over to you – do you have a system in place when you pitch? Tell me all about it!